Words: Heather Onderick   Photos: Monica Tindall
There are many little gems sprinkled around Kuala Lumpur, tucked away in shaded alleyways. With luck and a bit of an adventurous spirit, you might be able to find one of these hidden treasures independently. That said, it's the beginning of the year and I am feeling generous, so I am going to tell you about a wonderful little secret.  Behind the Starhill Gallery, down a street alley with a lot of potential, lays some granite steps, giant shading palms and a small jewel called Le Petit Rococo. The cafe is the dreamchild of Malaysian photographer and owner, Daniel Goh, who combines his artistic flare with a passion for French and Italian cuisine by creating a unique cafe that has a whole lot of potential.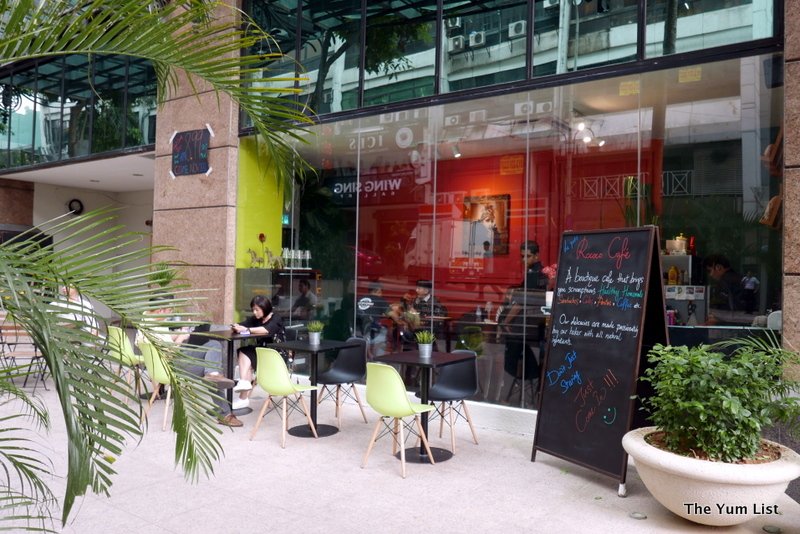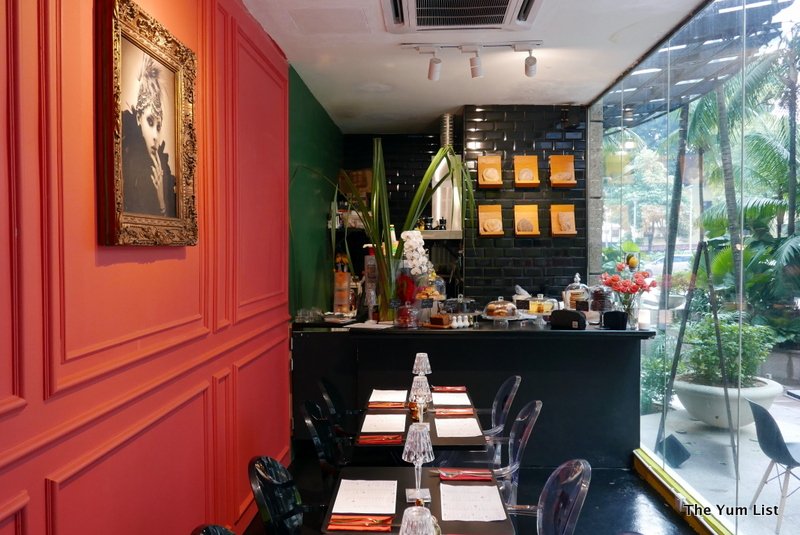 The first things you'll notice are the attractive fresh flowers and different seating options in front of a huge glass window that showcases the inside of the cafe which looks like a thoughtful and artistic scene from a Wes Anderson movie. Daniel has a vision that the whole walkway will behind Starhill Gallery can become alive if curated with a little love. He envisions hanging ferns and attractive set menus to share a love for food and art with Kuala Lumpur residents and tourists.
Rococo offers a variety of well-priced coffees, all under RM 12 and fresh smoothies and juices.  Because of the thick humidity heavy in the air and the variety of plates we are trying, we opt for a fresh lemongrass water (RM 3.5), which is similar to an alcohol-free digestive. It's light and refreshing and complements all of the plates as they cascade out.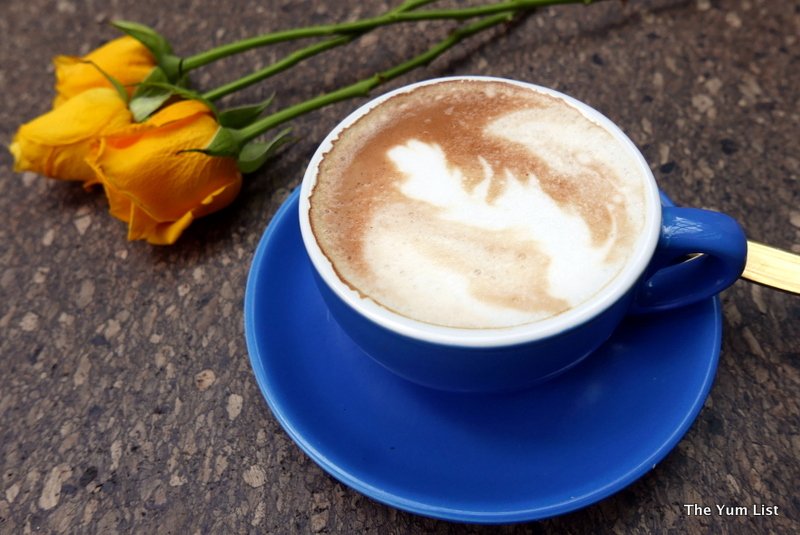 We start the meal with some of the infamous sandwiches. Baked on gorgeous multigrain nutty bread, the La Bianco (RM 16), features coral colored snow crab, flavored with grilled beef pepperoni, lush avocado and a touch of coriander. One theme we begin to notice immediately with Rococo's food is that it is colorful and artfully presented. Daniel's photographic eye lifts the level of presentation and creates a high bar for other cafes to meet.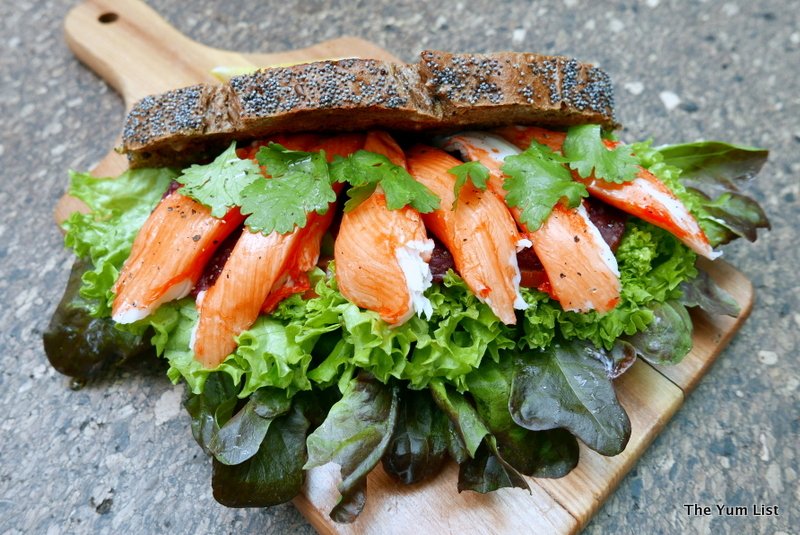 The next sandwich that comes out is served on another homemade rye bread. La Verdure, (RM 13) includes a sesame coated eggplant, buttery pumpkin, crisp and varied leaves of lettuce, fragrant fresh basil and some sharp cheese which complements the softness of the other flavors.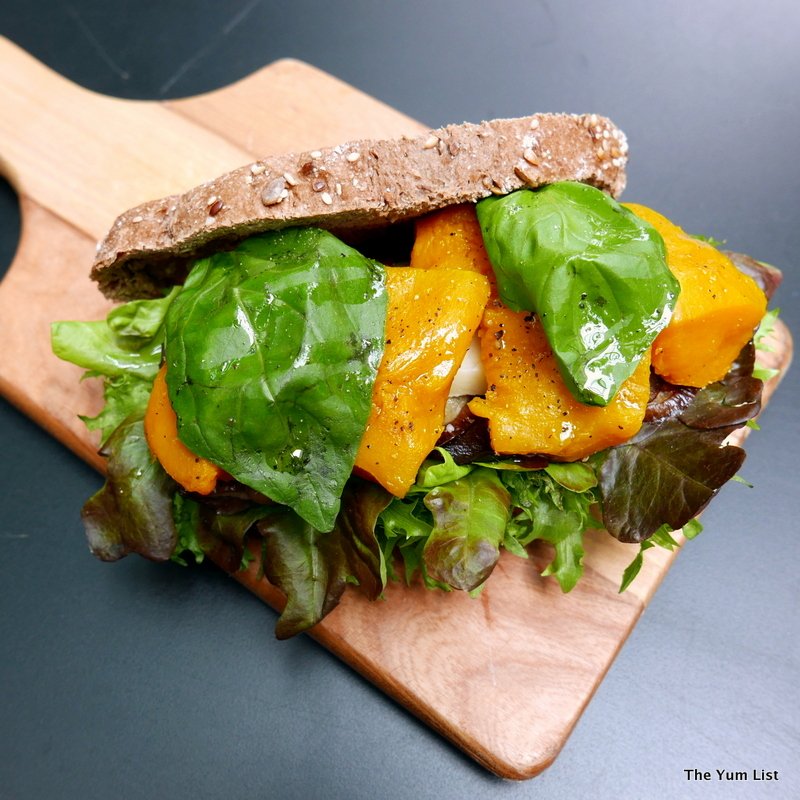 We move from sandwiches to soup. A velvety Zuppa Zucca, (RM 21), a thicker warming pumpkin soup topped with yoghurt and a juicy and crisp grilled tiger prawn. The tang of the yogurt is a nice complement to the sweet, creamy pumpkin.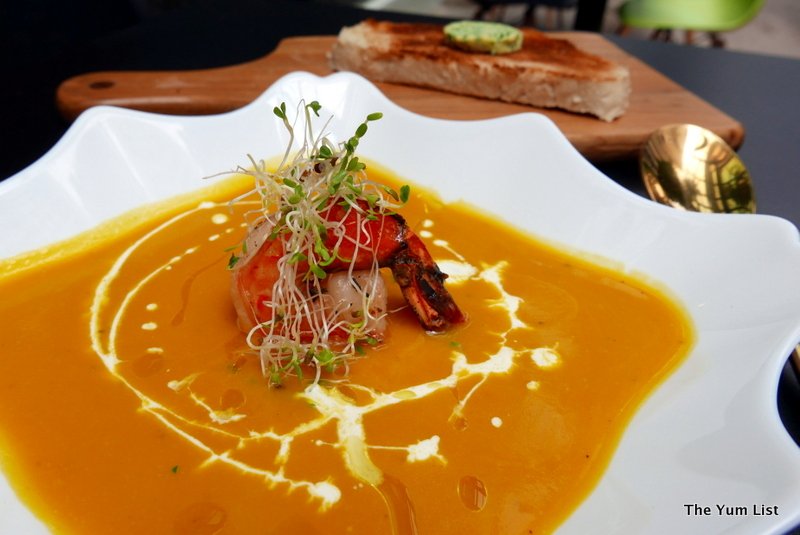 Another option is the Zuppa Verdure, (RM 23) homemade asparagus soup, with strong flavors of roasted garlic. All soups are served with homemade farmhouse bread topped with beautiful herb butter that almost looks stamped.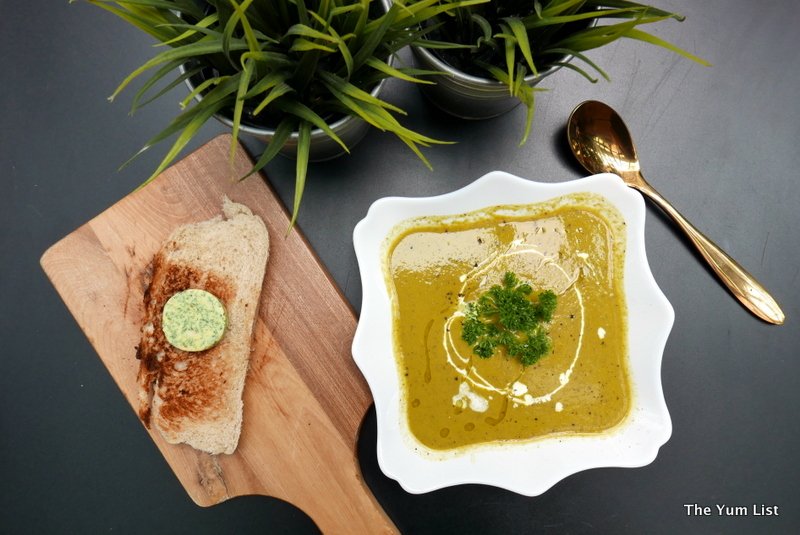 From soup, we move to pasta. One red, one green to continue with the theme of color, art and expression in each plate we try. The first for pesto lovers: Pesto, (RM 23), drenches chewy linguine in the aromatic powerful basil and pine nut sauce. The second: La Rossa, (RM 18), a stunner, which plated homemade vermillion colored beetroot pasta finished with crushed sunflower seeds and a light sprig of dill. This is a light and effective pasta dish which basks in its simple buttery and nutty flavors.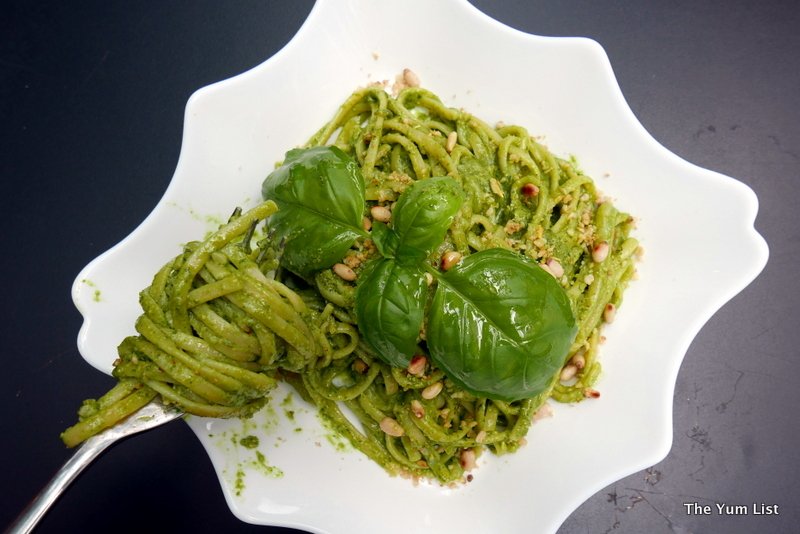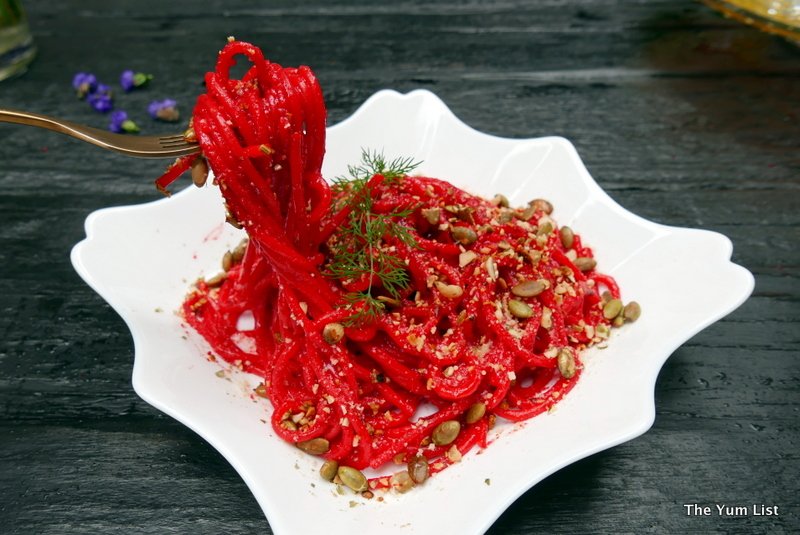 If you are fancying a salad, the Salade Di Mare, (RM 24) is a classic three-leaf salad served with sumptuous avocado, a local freshwater grilled tiger prawn and lightly dressed smoked salmon.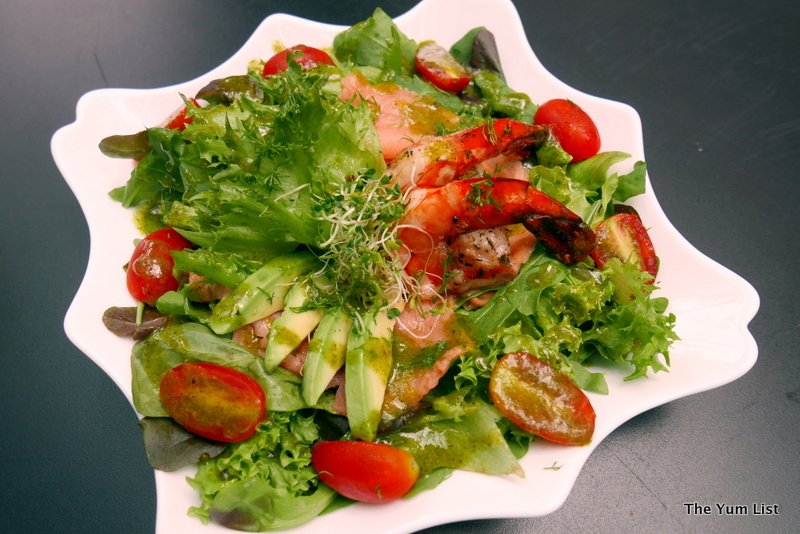 Do not leave without trying one of Rococo's splendid homemade pastries. We resisted temptation and only indulged in two. The Limone, (RM 12) is a light chiffon cake bursting with savor from a lemon tree in Positano, with a syrupy doughnut-like icing that pleasantly accompanies this cake. We also tried the Torta di Carote (RM 16). I consider myself a snob about carrot cake. Sometimes it's too dense or too light, too many ingredients etc. This one passed with flying colors. Its light, sticky cream cheese frosting with toasted coconut on top makes it a worthwhile indulgence.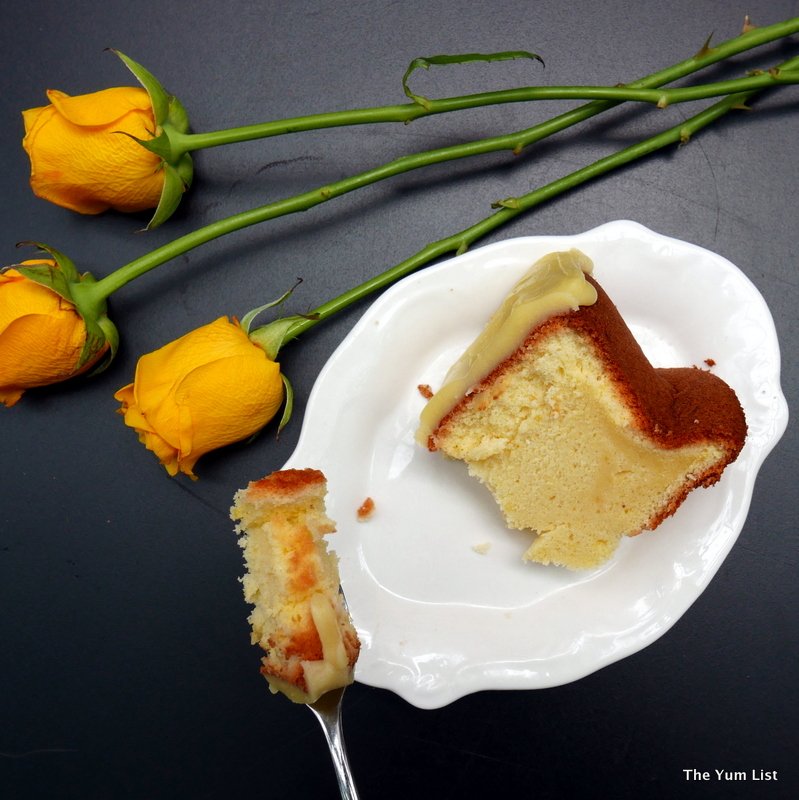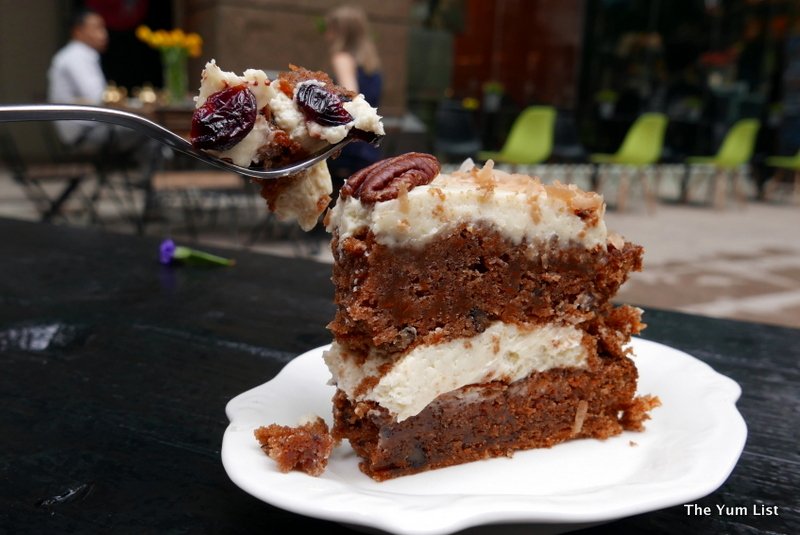 Rococo serves brunch, lunch and cakes and coffees throughout the day. Set dinner menus are available between RM150-250 by advanced reservation. Daniel reminded us of this and gave a sneak peek of one of the dinner plates on offer, a succulent smoked duck with foie gras. This balanced duck, prepared with love, smoked and then slowly roasted in their kitchen, was served over a tasty sauce reminiscent of berries, barbecues and Peking duck. Dinner by reservation might be a splurge to consider in the near future.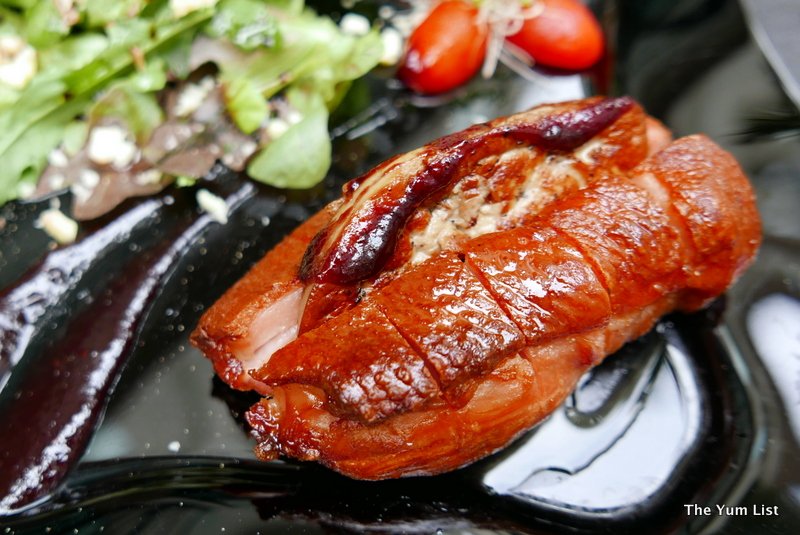 Daniel has created a beautiful space with artistic food and ambience. It is worth looking at the map and seeking out this treasure. In order to help expose Kuala Lumpur residents to some new and upcoming tastes in food, Le Petit Rococo is running an opening offer of 35% reduction in prices and bargain hunters will also be happy to learn that set lunch menus can be found between RM9-12.
Reasons to visit: The La Rossa, the unique beetroot pasta, soft, simple flavors create a healthy and warming plate to detox with. Alternatively, stop by for an espresso and a piece of the light and decadent Torta di Carote, to sweeten up your day just right.
Le Petit Rococo
Starhill Gallery
Lot T-10 Jalan Gading (Bintang Steps – the side street between Starhill and Fahrenheit)
Go to Feast Village in Starhill Gallery, exit to the street from Sentidos, turn right and it's up the steps
Bukit Bintang, 55100
Kuala Lumpur, Malaysia
+6 011 2121 5617
www.facebook.com/lepetitrococo