Words: Robin Pascucci  Photos: Monica Tindall
Step through the doors of this café and step right into Latin America. And better yet, every Monday, you can enter into that world guilt-free. The Yum List readers will already be familiar with the scrumptious South American fare offered at Casa Latina, but now chef Tamara Rodriguez and her husband Juan offer a full vegan menu every Monday in addition to their vegetarian and gluten-free options permanently throughout the week. We take a look at Vegan Monday's at Casa Latina.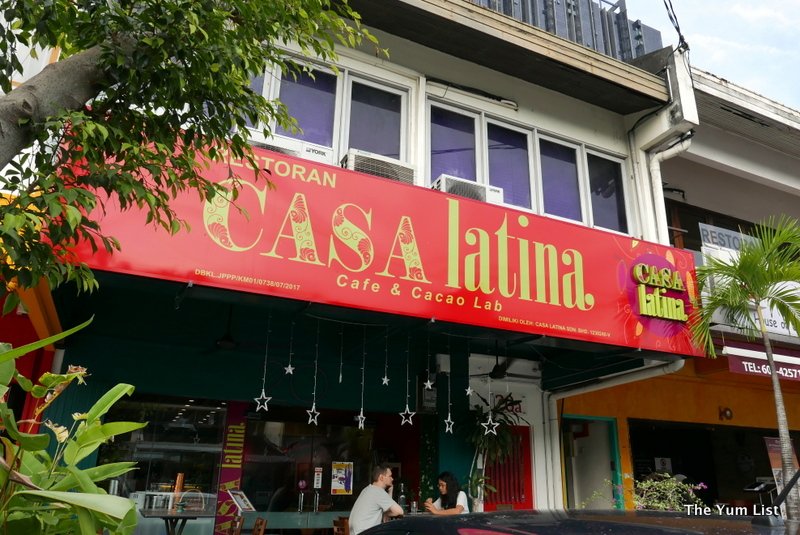 Though not a vegan herself, Tamara believes in promoting a lifestyle that is healthy for the environment. She even promotes other local businesses who are working toward this same goal. Her fixed-price vegan menu includes a starter, a main, and a dessert, all for RM30, and she rotates the dishes every week.
We started off with drinks. The Lavender Lemonade (RM 12) sounded too interesting to pass up. It turned out to be refreshing and well balanced between the lavender and lemon flavors – not overly flowery or sweet. We then tried a Chilean wine – Hemisferio Reserva Sauvignon Blanc. It was dry and crisp and complemented the vegan menu nicely. It is normally RM29 per glass but only RM18 per glass during happy hour.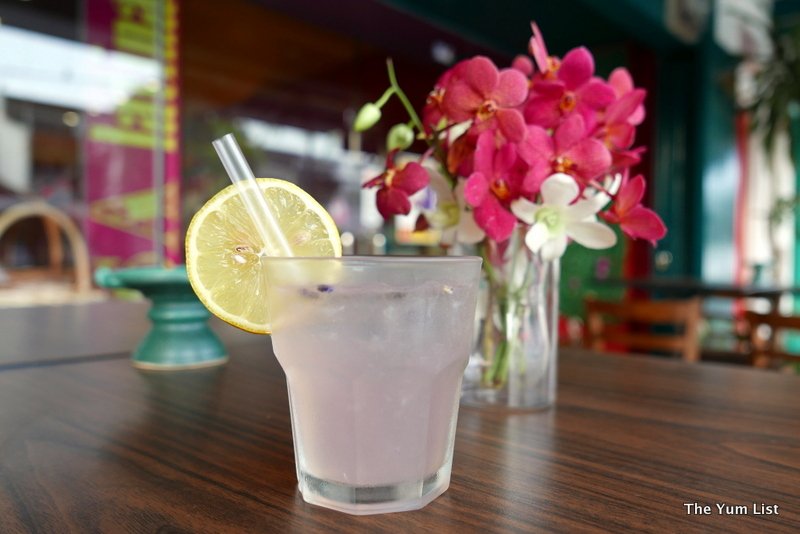 Vegan Mondays at Casa Latina
We then tucked into the starter on this week's vegan menu. The nicest part of it was the Salmorejo, a cold tomato soup much like gazpacho, but thickened with breadcrumbs blended into it. It was perfect hot-weather food, and the charm of it was that it was chosen to go with the art exhibit, as the paintings currently on display in the restaurant were done by and Andalucian artist. Tamara says she always has a dish to go with the country of the artist she is displaying.
The other starter was a classic dish off a tapas menu – Patatas Bravas. Tamara used two kinds of potatoes in this recipe – standard and baby Indonesian. The Indonesian potatoes gave nice flavor variety to the dish, and the chili sauce was spicy enough to wake up the mouth and linger on the tongue without being overpowering.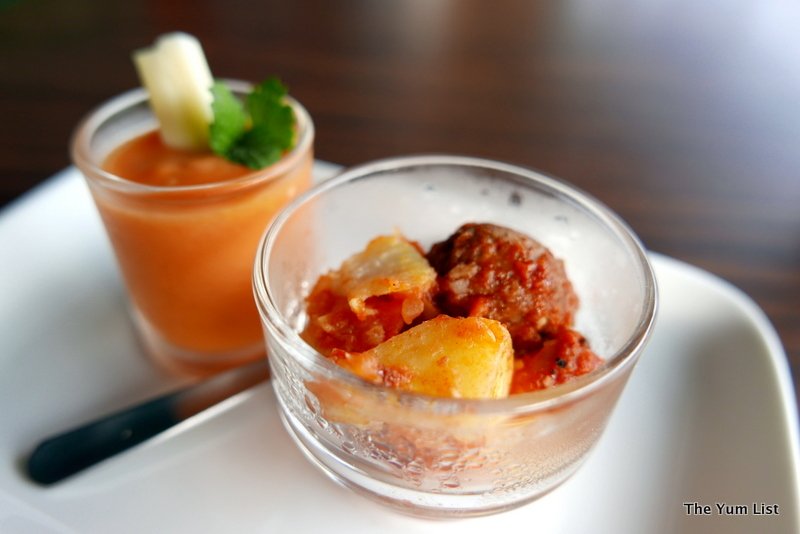 Moving on to the main course, we had a lovely Pastel de Choclo – a Chilean dish made with sweet corn that reminded me of the cachapas I used to eat in Venezuela – moist with fresh ground corn and stuffed with veggies (peppers and eggplant). It was delicious and filling and, another bonus, gluten-free.
The main dish came with a salad – Centella Asiatica – named for the watercress-like greens that are the star attraction of it. It also had red cabbage, roasted pumpkin seeds that give the dish a nutty flavor, tomato and couscous, all with a light vinaigrette dressing.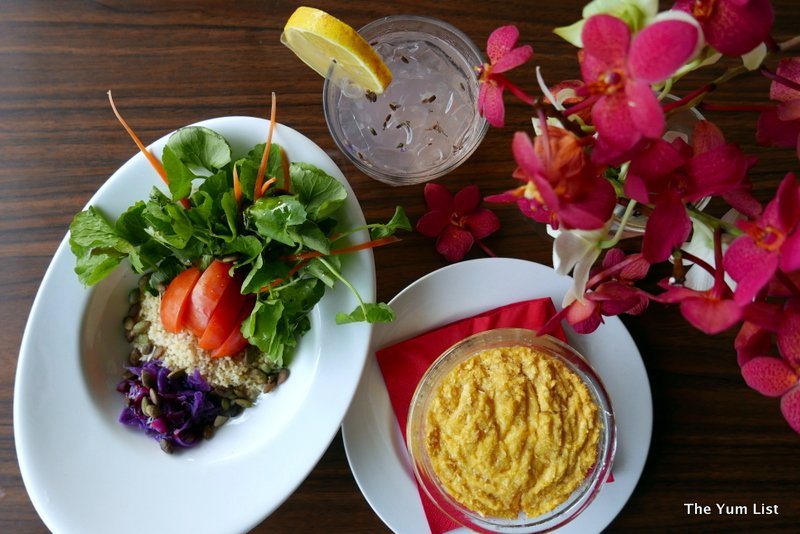 Finally, the dessert on this week's menu was Tapioca Pearls with Coconut Milk. It was healthy and not too sweet – just the natural flavors of coconut and tapioca.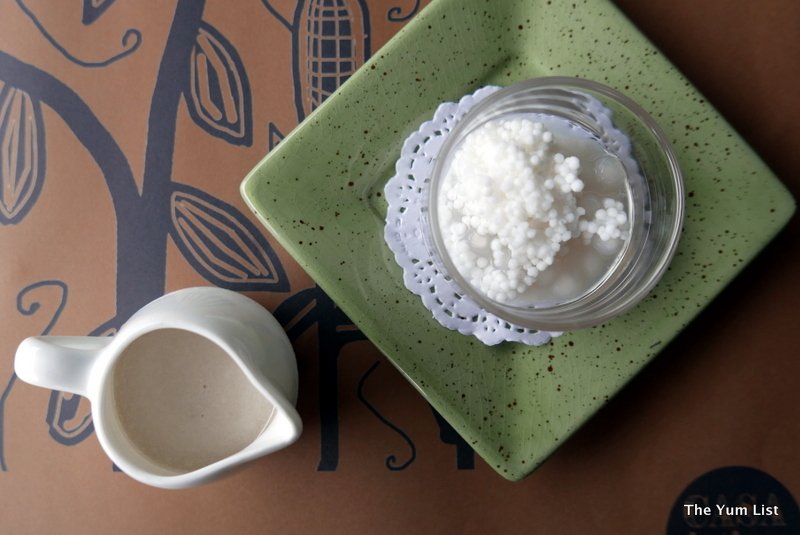 Other Items on the Menu at Casa Latina Ampang
Tamara also gave us an advance screening of a coming attraction on her menu: a pair of arepas called Dressed to Kill (RM 15 each). The ones we tried were not vegan, as she is still experimenting with the plant-based options. The arepas themselves are black and red, flavored and colored with charcoal and beet juice. Her plan is to have black stuffings in the red arepa (probably black beans and lacoches – a fungus that grows on corn) and red stuffings (most likely radicchio, red capsicum in mustard oil and pickled carrots) in the black one. Colorful and indeed dressed to kill. The red arepa was stuffed with Ensalada Catalana – a Catalan fish salad with tomatoes and avocado, and the black featured smoked duck with a chocolate gravy. Non-vegans will enjoy both of them.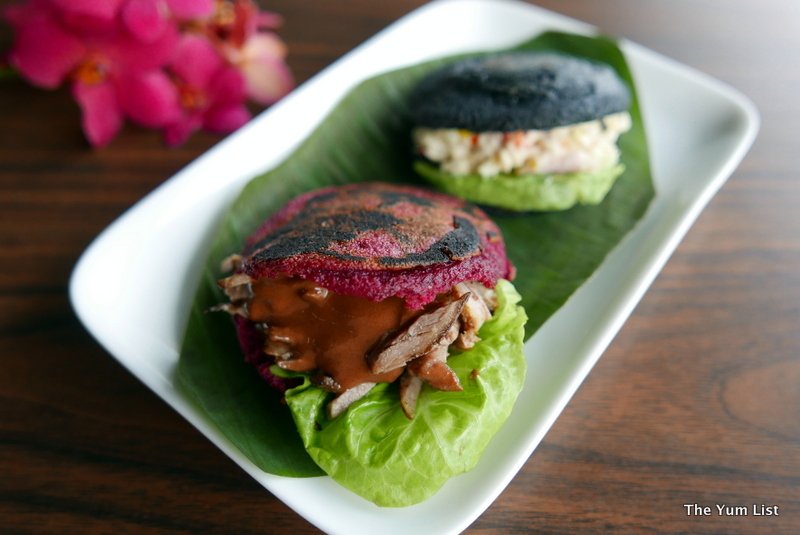 Given that Chef Tamara is a master chocolatier it's highly advised to grab a bite from the Cacao Lab too. We tasted a soft dark chocolate made with Venezuelan beans (Chef Tamara's home country) and have also enjoyed bites made with cacao grown right here in Malaysia too!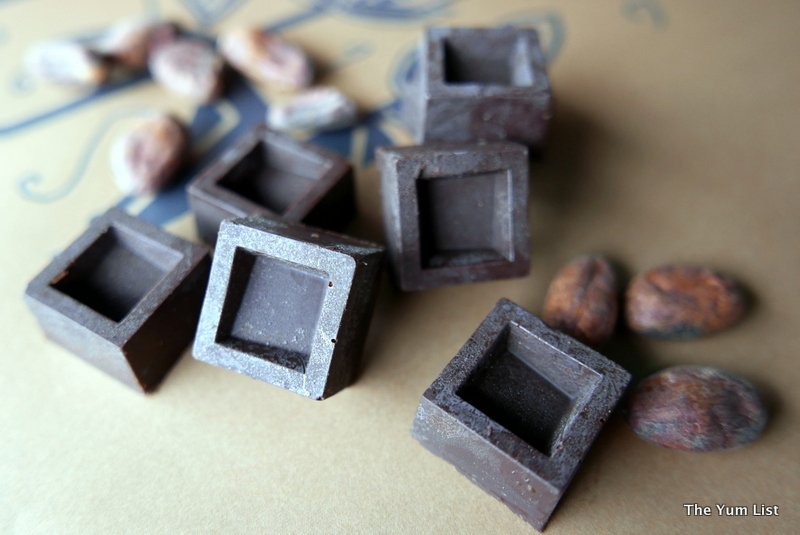 Events at Casa Latina Ampang
The warm, friendly atmosphere at this restaurant really did make me feel as though I was in someone's casa, and Tamara and Juan do a lot to create this feeling. In addition to the art showings by Hispanic artists, they have films in Spanish (with English subtitles) every Sunday from 3:00 pm on, for free. All of this in addition to the environmentally responsible option now on their menu makes this place a casa I'd definitely like to spend some time in.
Reasons to visit: great Latin American food that now comes with various vegan options. Vegan Mondays!
Vegan Mondays
Casa Latina, Cafe & Cacao Lab
Latin American Restaurant
20 Persiaran Ampang
55000 Kuala Lumpur
Malaysia
+603 4265 2332
[email protected]
Instagram: @casalatina.cacaolab
www.facebook.com/casalatina.cacaolab