Monica Tindall
Languid hours of sipping, nibbling, chatting and concerted attempts to soak up the last hours of the weekend is something that is done so well in Asia; and Sunday brunch in Hong Kong offers some of the most decadent environs in which to partake of the tradition.
Our destination for today's Sunday brunch in Hong Kong is that of Cucina, on the sixth floor of the Marco Polo Hongkong Hotel in Harbour City. Cucina could do without its clean-lined interior, dark timber furniture, polished surfaces and open kitchen; in fact, it could be bare and we'd hardly notice as the views across the harbour are so distracting that we find it hard to focus elsewhere. That is until the food begins to roll out, and that's a different story altogether.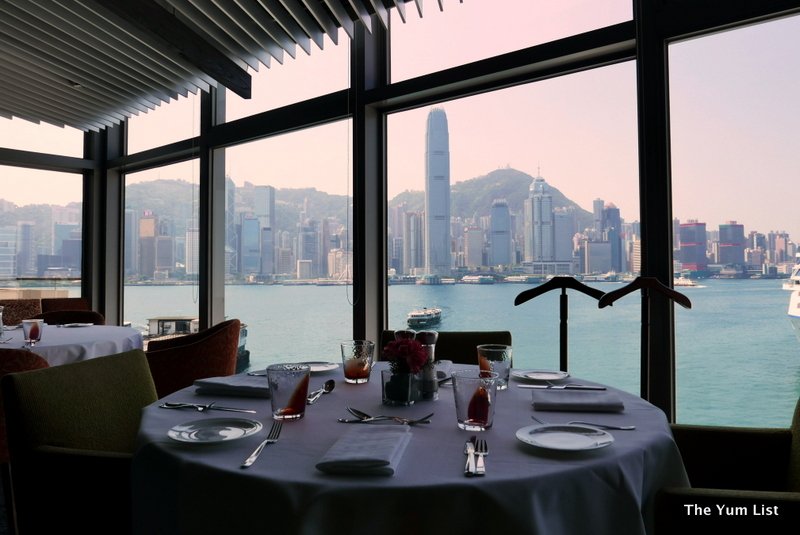 Brunch in Hong Kong, Cucina
Free-flow food and beverage is nothing new to the brunch scene in Hong Kong. You can find opulence in just about every hotel in the final bid to the weekend. What Cucina at Marco Polo Hongkong Hotel offers though is Italian insistence on sourcing high-quality ingredients and handling them with the greatest of care to celebrate their natural flavours. Chef Andrea Delzanno, an Italian native, brings a taste of Italy to Hong Kong making recipes covering all regions from the north to the south.
From the Buffet, Brunch in Hong Kong
Cucina's variety of cold cuts, cheeses and marinated veggies, Italian of course, are a great start with a crisp glass of bubbly. You might choose, however, to head straight for the seafood, which seems to be the strategy of most Hong Kong brunch goers. Boston lobster, crab, mussels, clams and freshly shucked oysters fly off the ice trays like hotcakes (or should I say, like fresh seafood from a buffet?).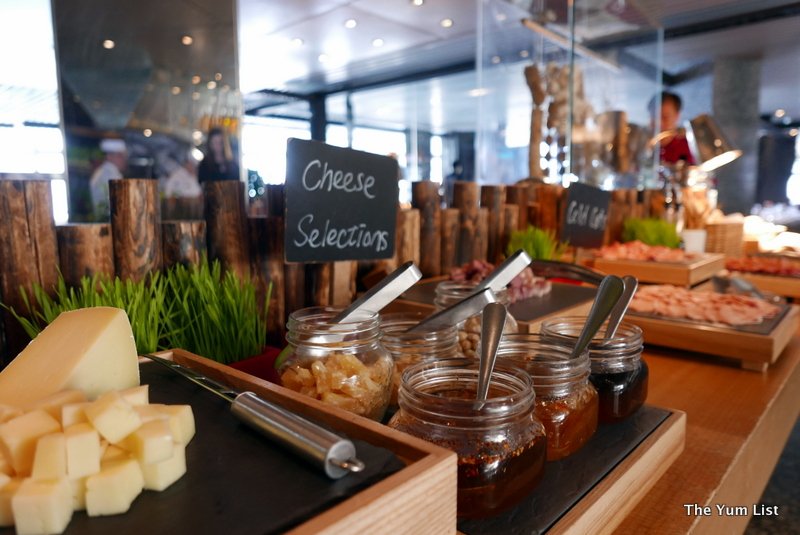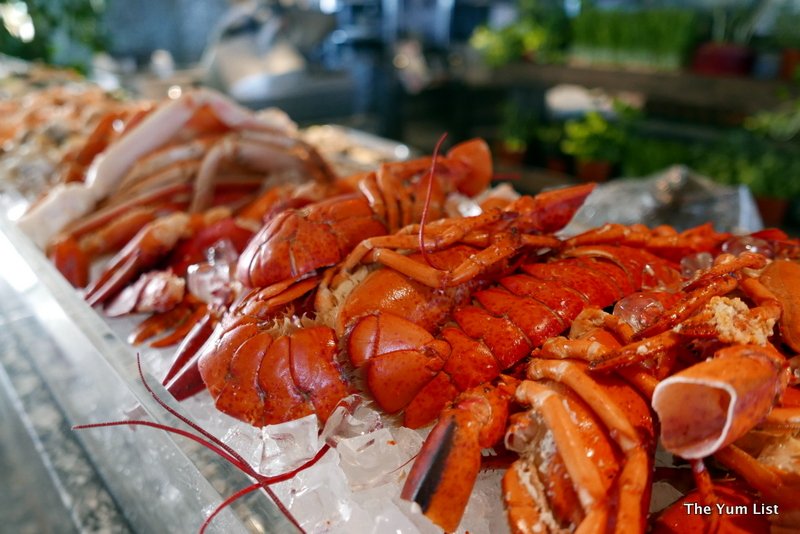 The "appetizer" spread could do with a renaming as with items such as suckling pig cooked Sardinian style and gourmet foie gras sliders (with a fab onion jam) amongst the offerings, there are much more filling dishes here than a few light starters.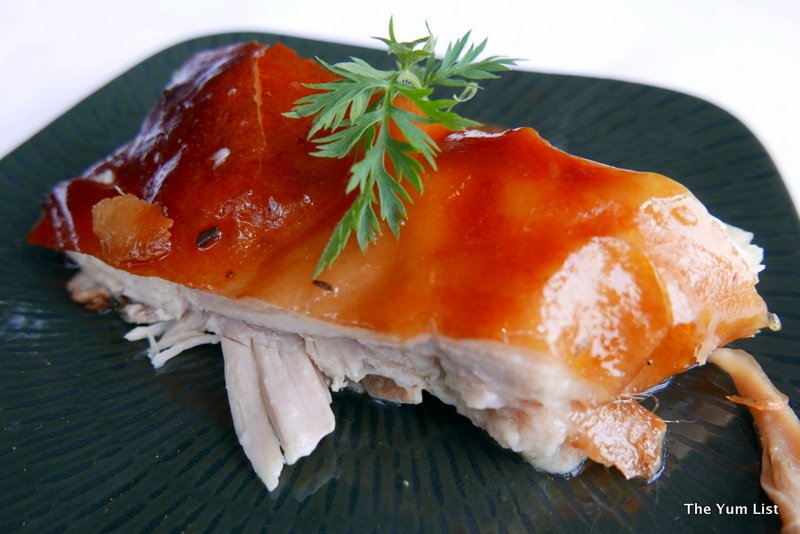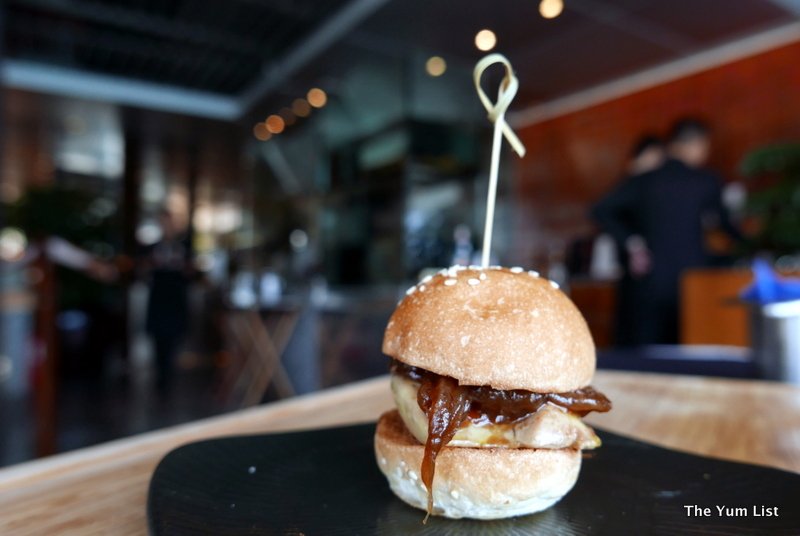 Live Cooking Stations, Cucina
Eggs and pasta are made to order in two live cooking stations. A choice of penne and house-made pappardelle are the options for the base and you can top them with a cream or tomato sauce. Of course, there are a wide variety of ready-made or make-your-own salads to balance out the carbs, and a nice selection of freshly baked bread too.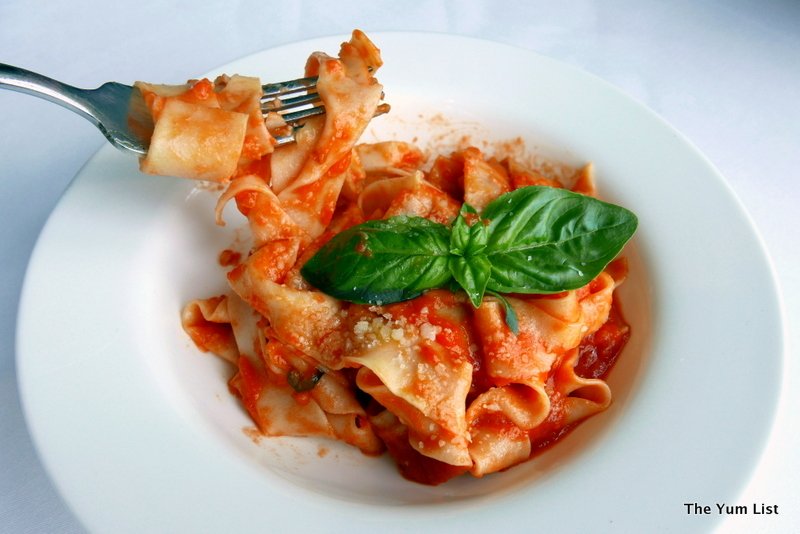 Mains, Cucina, Marco Polo Hongkong Hotel
Mains are ordered a la carte with one dish allotted per person. Chef's signature Guancetta di Manzo Brasata al Vino Rosso, braised beef cheek with red wine sauce, is one of the top orders. Cooked at 88 degrees for eight hours, the meat parts with the slightest touch of the fork. The sauce is rich and a perfect match for the creamy polenta mash that bases it.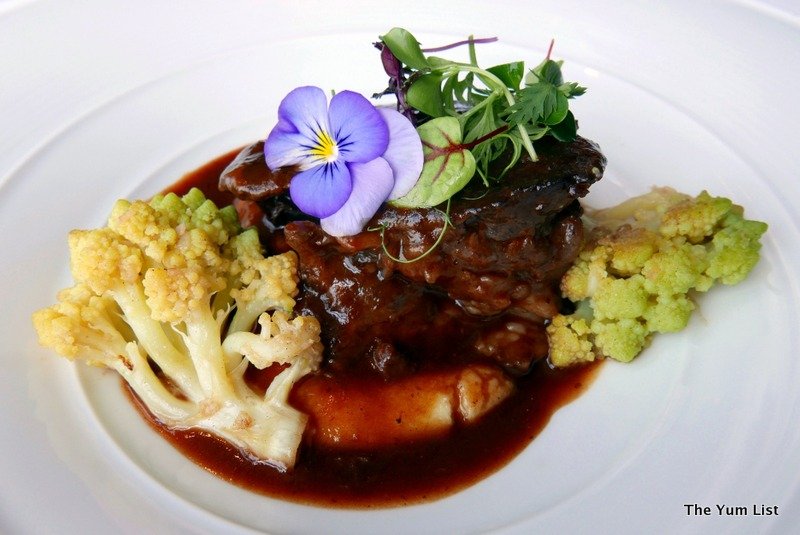 The Barramundi alla Piastra con Salsa al Burro, Limone e Capperi, pan-fried barramundi with lemon, butter and capers sauce, is a popular order for those looking for something lighter. Two fillets come with the skin cooked until crisp and golden and moist, flaky flesh underneath. A vibrant assortment of vegetables accompanies the fish with edible flowers adding a splash of colour.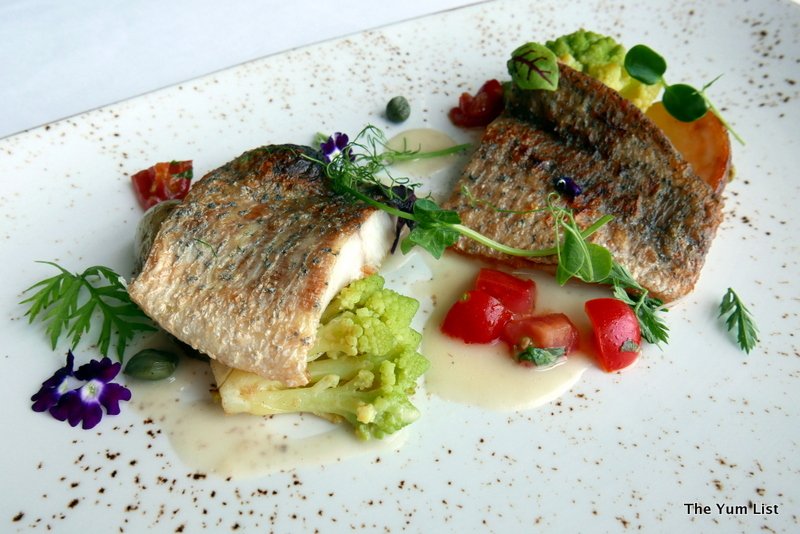 For the vegetarians or traditional brunchies who insist on eggs, Uovo in Camicia, Spinaci Saltati e Tartufo Nero is Cucina's signature egg benedict with sautéed spinach atop a toasted muffin and black truffles shaved over the top. And, for those adamant upon yolk porn, the star attraction is prepared without fault, furnishing a seductive yellow ooze upon slicing.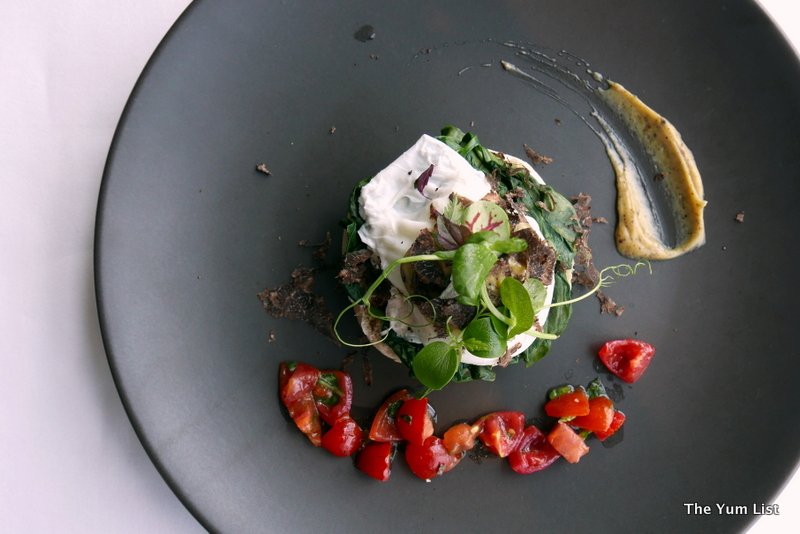 Dessert, Cucina
Cucina showcases a sweet line-up including a variety of cakes, tarts, chocolate fountain and another live cooking station for crepe Suzette. Besides the lovely selection of desserts, Mövenpick ice cream is one of the hottest movers and the mini cups of crème brulee need constant replenishing too.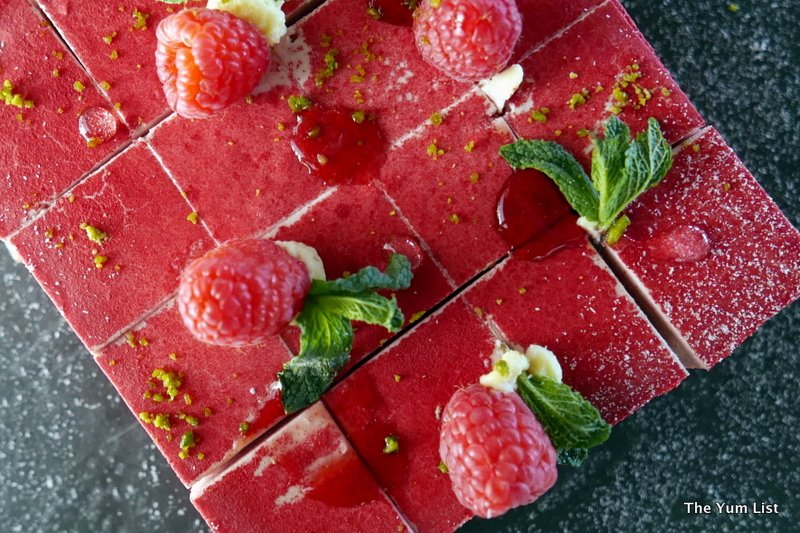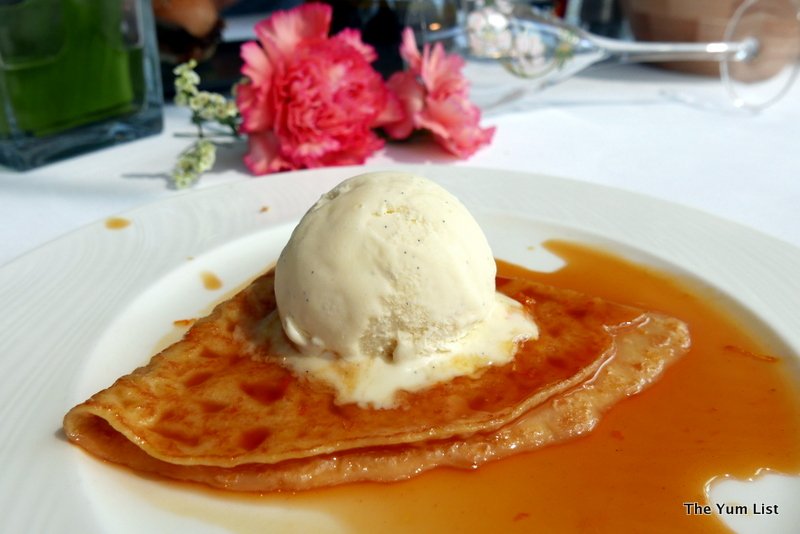 The brunch is priced at HK$628 per person. A top up of HK$160 entitles you to a free-flow of prosecco and an additional HK$260 gets you a free-flow of Perrier-Jouet Grand Brut. Brunch is served from 11:30 am to 3 pm and reservations are highly encouraged.
Reasons to visit: breathtaking harbour and Hong Kong skyline views; authentic Italian recipes, don't miss the suckling pig, foie gras sliders and chef's signature beef cheek.
Cucina, Sunday Brunch in Hong Kong
Level 6, Marco Polo Hongkong Hotel
Harbour City, 3 Canton Road,Tsim Sha Tsui
Hong Kong
+852 2113 0808
www.facebook.com/cucinahkh/
www.cucinahk.com
Open Daily: 11:30am – 10:30 pm