Words: Matt Jones  Photos: Monica Tindall
Open since August last year, La Cave Bangsar is the Eurotastic Wine Bar dream envisaged and brought to life by owners Florian and Donnie. The duo, who met playing rugby (both are avid players), shared a passion for creating a small and cosy French-inspired wine bar here in KL.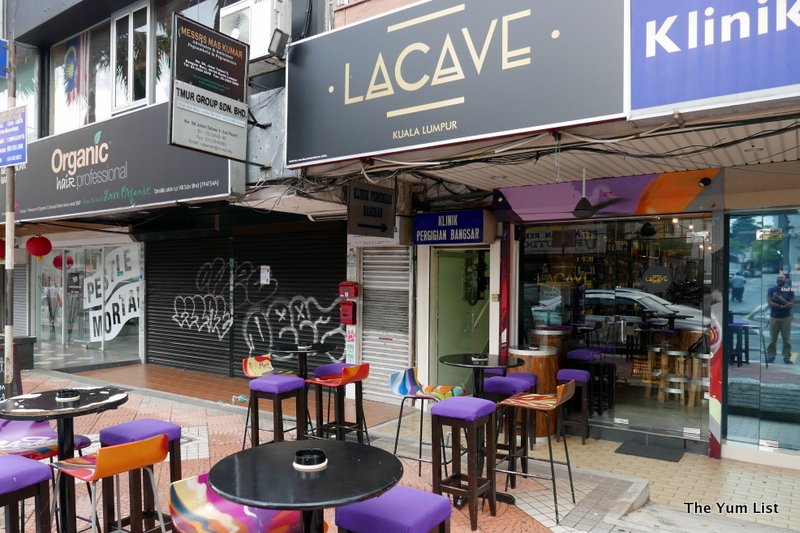 La Cave Bangsar
For Florian, who grew up on his family's vineyard in the South of France, it was a no-brainer. Being the fourth generation in a dynasty of vintners, he grew up around wine, so much so that his childhood nickname (which has stuck) is 'Tannat', and the family wine label, Fiesta, is currently stocked in the bar. An effervescent foodie and lover of all things French, Florian is the mastermind of everything menu-related and has crafted the food and wine selections according to his passion.
Although small and cosy, as desired by the boys, Donnie's interior design skills have created a holistic wine-inspired environment where old wine barrels have become glass-topped tables, and the bar stools and even bathroom basins have been fashioned from these decommissioned vessels. The pendant lights are crafted from empty wine bottles, and the wall of wine on one side and alternating raw timber checkerboard and full-length mirrors lining the wall opposite give anything but a cave-like atmosphere. Instead, the ambience is warm, relaxing and inviting. Indeed, the name 'La Cave' comes from the literal French translation 'the cellar,' which is exactly the look and feel they have achieved. Outside, however, is all about the party and the energy, with a contrasting mix of graffiti painted wooden stools and vibrant purple cushioned seats. Inspired by Donnie's love of Miami and its beach culture, and being a keen surfer, he wanted to create a fun and casual vibe where his "surfboards wouldn't look out of place."
Aiming squarely at a middle-class market, La Cave has an enjoyably affordable wine list that typically ranges from RM80-200/bottle. Florian has deliberately chosen smaller size orders so there's a constantly evolving and changing selection of wines available. As locals are becoming more wine-savvy and knowledgeable about their imbibing, Florian explains their concept as "a swing away from Cloudy Bay".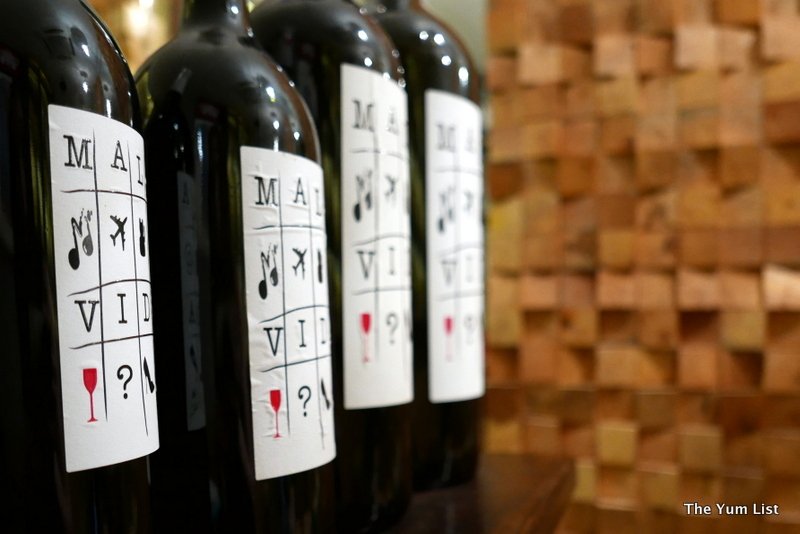 Cocktails at La Cave Bangsar
Including the extensive wall of wine, La Cave has a cocktail menu crafted by Shaun their mixologist, with each named after one of their rugby mates. The Flo-riola (guess who) is a heady and sweet mix of bourbon, triple sec, banana syrup, grenadine and sprite (RM28), while the PAC Tea (RM32) has tequila, rum, gin, vodka, triple sec, sweet and sour, and coca cola. My favourite was definitely Donnie On the Beach (RM26); vodka, peach schnapps and cranberry juice.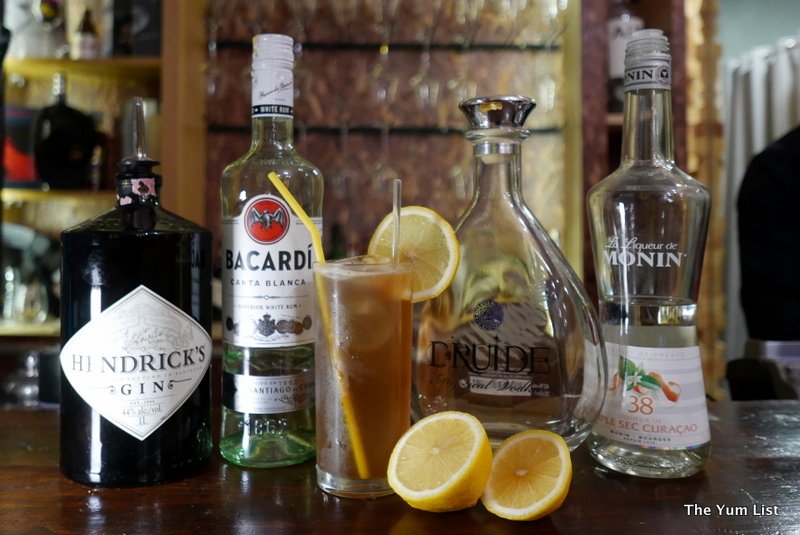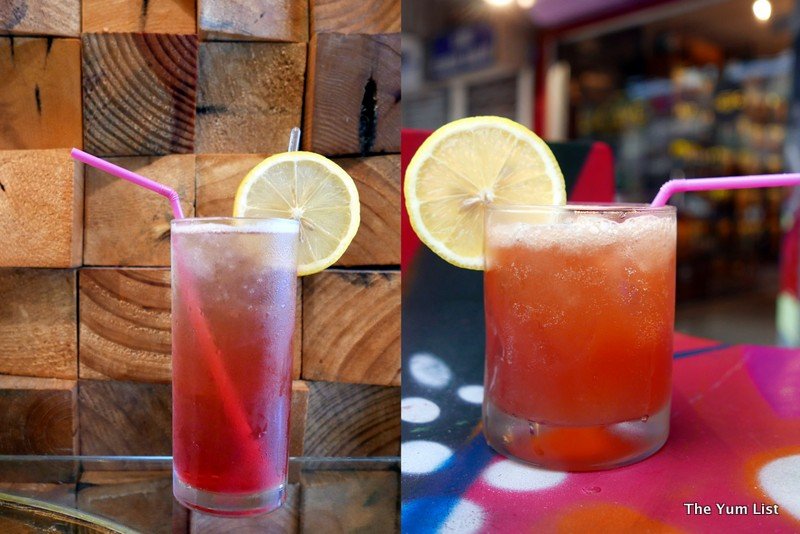 La Cave Bangsar Menu
Florian's food choices are fantastic too. Presented on timber platters, the offerings are imported French cheeses, cold cuts and pates, which you order individually to create your own custom platter. We built our first plate with a Brie de Meaux, a Saint Nectare, Duck Breast and Duck Rillettes (all RM18/40g) and followed that up with a Foie Gras Terrine and a Duck Mousse (RM25/40g). A customised pizza menu sits alongside, from which we tried the Piccante Agnello (RM50), a thin-crusted spicy marinated lamb, aioli and sliced fresh red chillies, which had just the right amount of kick (although, there are Tabasco and chilli flakes provided on the side for those who really love their spice).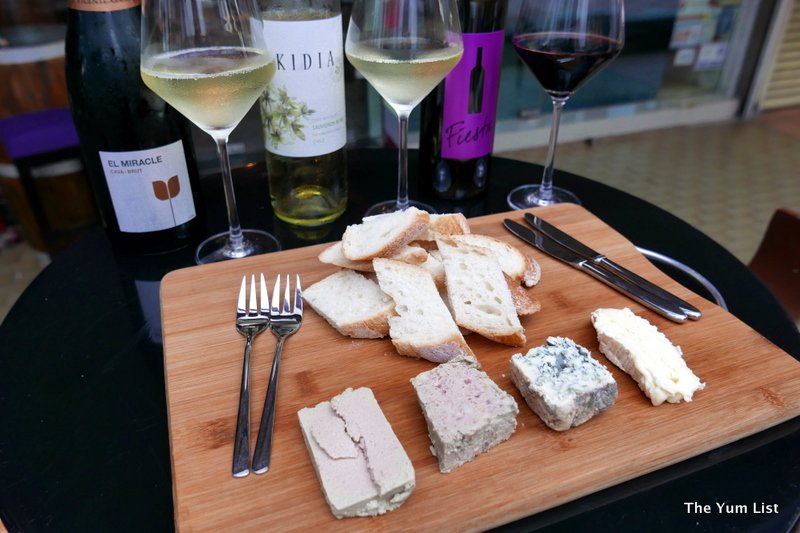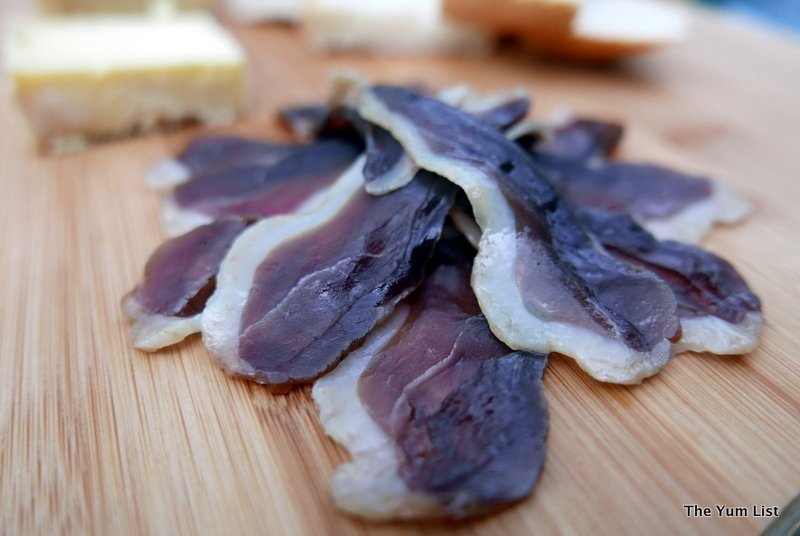 Special Events at La Cave Bangsar
La Cave is probably best known for its many theme parties and special events. Every second Sunday is movie night, where they play two movies back to back on a projector screen pulled down over the bar. There's a monthly wine tasting night as well as a monthly special event party, and every Wednesday is Ladies Night where for RM50 the girls can enjoy unlimited wine, bubbles, spirits and sangria.
But perhaps the most exciting event the boys have created is happening every Tuesday and Thursday nights, where all rainbow-flag waving friends of Dorothy can come and 'Be Proud of Who You Are', enjoy a free welcome drink and then wine, sangria, spirits and half pints (all RM18), and bottles of Cava for RM90. Expect to hear your favourite Kylie, Beyonce and Lady Gaga anthems by the DJ! You might also want to take home a bottle of the Rainbow-flag labelled Orgullo wine (Spanish for 'pride') which could take pride of place at your next dinner party.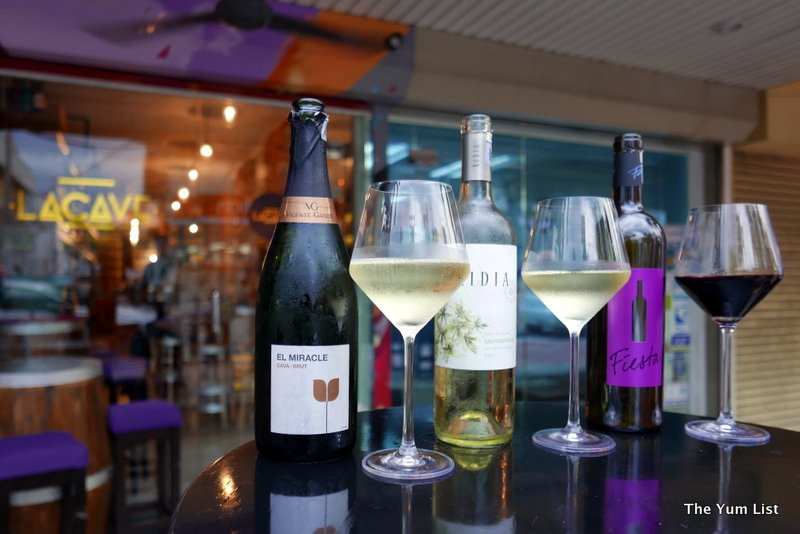 Best Happy Hours in Kuala Lumpur
Open Tuesday to Friday 5 pm until close, and weekends 4 pm until close, La Cave has probably the BEST-priced Happy Hour in town, where from 5-8 pm on any night they're open you can get a glass of wine or whiskey, rum, vodka and gin for RM10.
Reasons to visit La Cave Bangsar: intimate setting; most affordable drinking cave in Bangsar!
La Cave, Bangsar
7 Jalan Telawi 5
Bangsar Baru, Malaysia
+6 03 2201 1884
www.facebook.com/WineBarKL