Monica Tindall
Ask a local for a recommendation of a good Chinese restaurant in a hotel in KL and Shanghai at JW Marriott Kuala Lumpur is a frequent response. Sure there are lots of great value Chinese kitchens around the city but if you're looking for something a little more elegant, hotels are generally the go-to. What makes Shanghai restaurant stand out from the rest, besides a menu of superb quality, is the fact that they serve pork – a not so common ingredient in Malaysian hotels.
Shanghai restaurant at the newly made-over JW Marriott Kuala Lumpur has benefitted from a complete refurbishment too. The light bright space features high ceilings, a palette of cream and gold with accents of black framing in paneling and chairs. Hand painted nature scenes of birds and spring blossoms adorn the walls, and crockery in shiny gold and ornate silver cutlery dress the white-clothed tables. It's a stylish space; fresh and upbeat, yet classic and refined.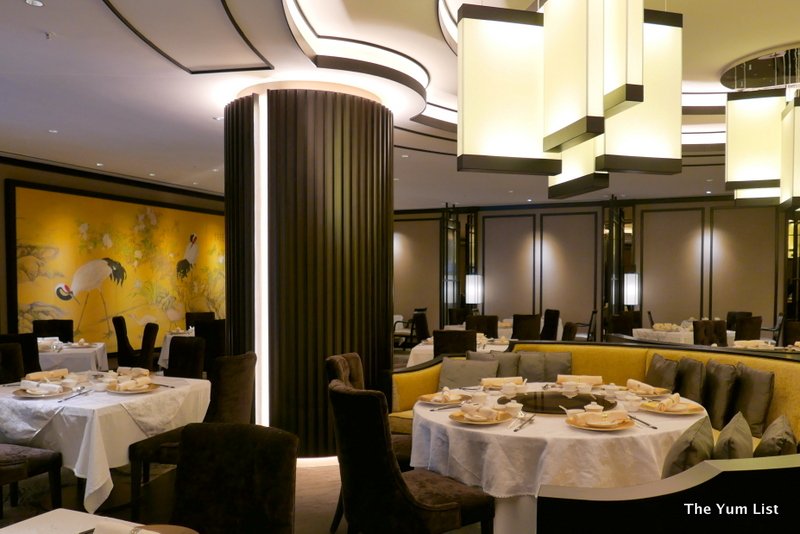 We're in excellent hands with Executive Chinese Chef Wong Wing Yeuk, who is a native of Shanghai. Promising authentic dishes from his home city he clocks up almost a decade with the JW Marriott Kuala Lumpur and has fast gained a reputation for his sumptuous dim sum and use of first-rate produce.
Menu at Shanghai Restaurant, JW Marriott Kuala Lumpur
The menu at Shanghai Restaurant, JW Marriott Kuala Lumpur is extensive and fortunately for us, the staff are well-versed in the favourites and ready to make recommendations based on our individual preferences and dietary desires.
Steamed Shanghainese Meat Dumplings (RM25, 3 pieces) are one of chef's specialities and a must-order for diners. Stuffed with pork and soup, it's recommended that you dip a little of the accompanying shredded ginger in the soy sauce, place it on top of the dumpling and then bite in… carefully… they're hot! What a delicious start!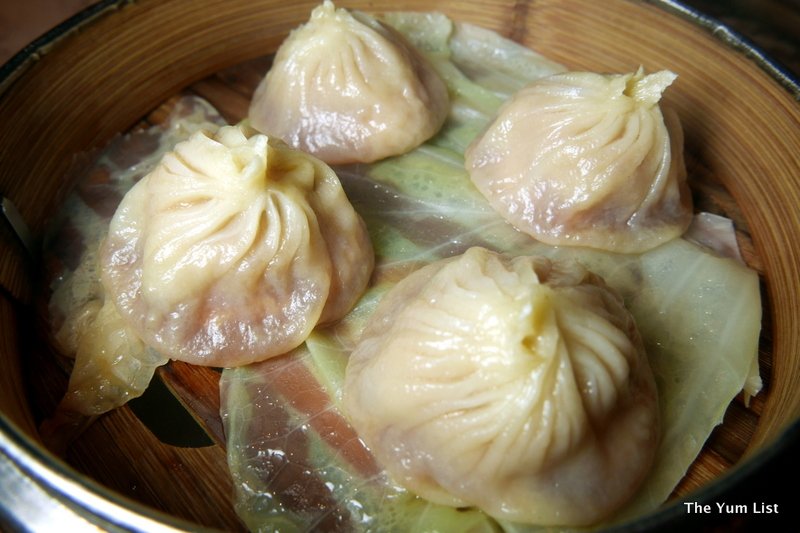 The Double-boiled Shanghainese Wonton Soup with Chicken and Ham (RM48 per person) is flavour-packed! Boiled for many hours, the broth, although clear, takes on the savour of the ingredients with delicious intensity. It's comforting and very welcome in the chilly environs (the air-conditioning works very well here, remember to dress warmly).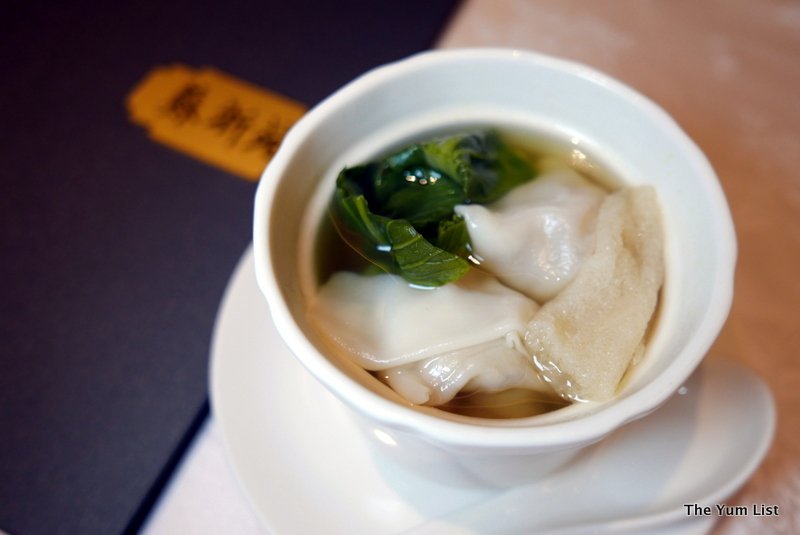 As Shanghai restaurant is famed for its pork dishes we continue with the piggy theme. Chinese rice wine is used in the Braised Spanish Pork (RM48 per person) giving the recipe a distinctive Chinese seasoning. The sauce is mildly sweet and the unique flavour of the fermented rice lingers in the mouth just as a fine wine might.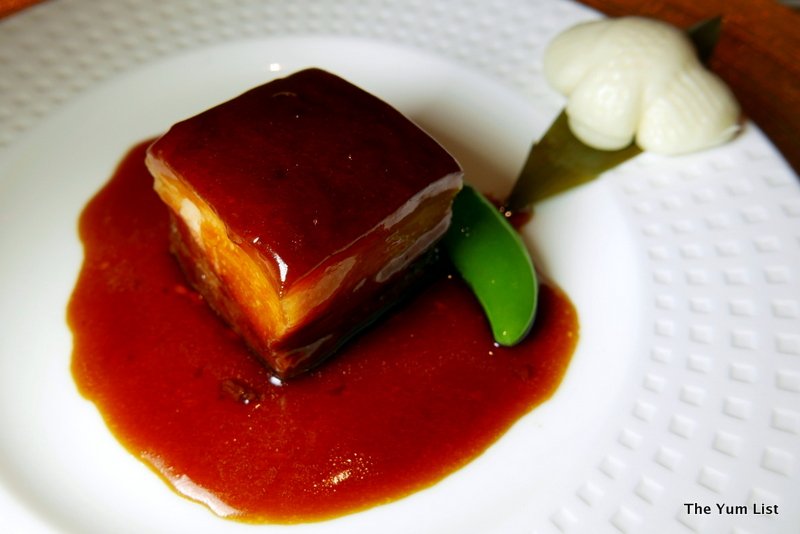 Steamed Cod (RM68) is highly endorsed for those wanting something from the sea. It's stuffed with Chinese ham and served with honey and supreme stock paste. I don't know how chef does it but the flesh is incredibly moist yet still cooked all the way through. Cod is not an easy dish to prepare but chef has done so masterfully.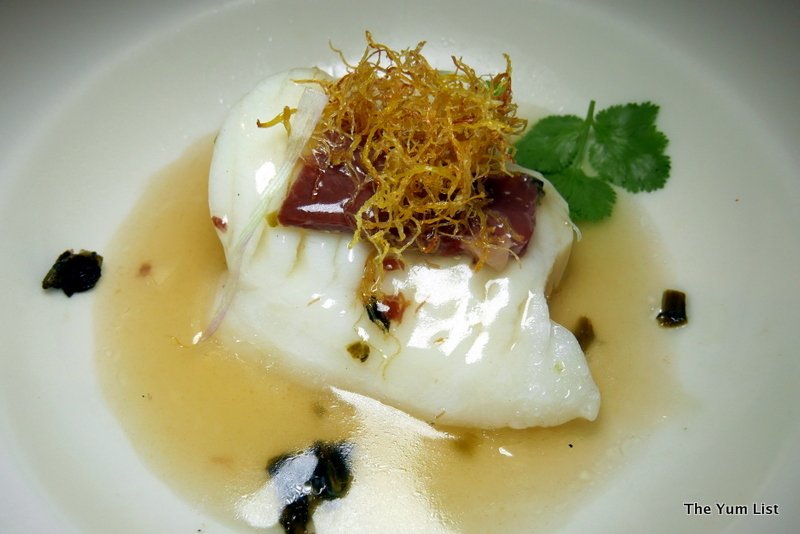 Balancing out the proteins, the Stir-fried Egg White with Dried Scallops and Vegetables (RM48) is another best-seller. A vibrant ring of broccoli encircles an assortment of vegetables stir-fried with egg white, given oomph with the dried seafood and crowned with the yolk of the egg. Break the yolk and whirl it through before serving and for extra zip splash on a spoon of the house blend of sauce made with soy and ginger.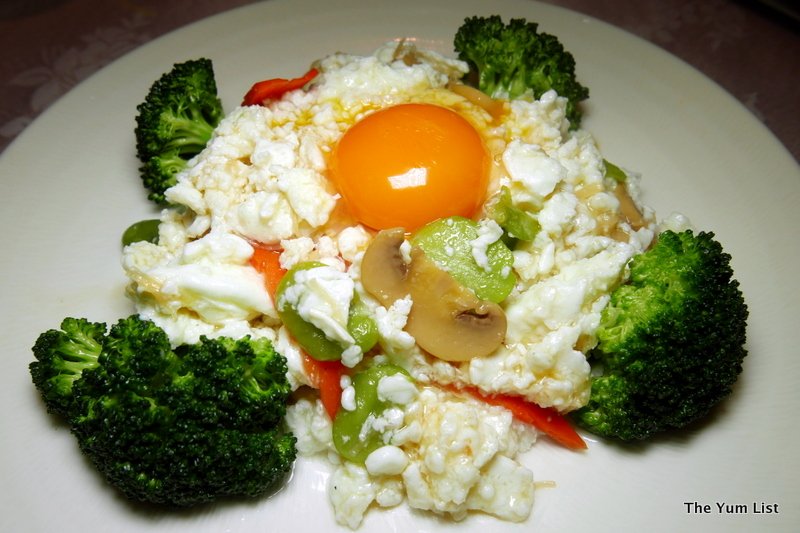 Deciding between rice or noodles becomes easy with the suggestion of the Stir-fried Flat Glass Noodles (RM78). Made with green beans they're transparent, indeed vitreous in appearance, and resemble the shape and texture of the flat noodles used in the beloved Malaysian dish, char kway teow. Dried Scallops, crab meat and golden mushrooms add a meaty character and relish to this tummy filler.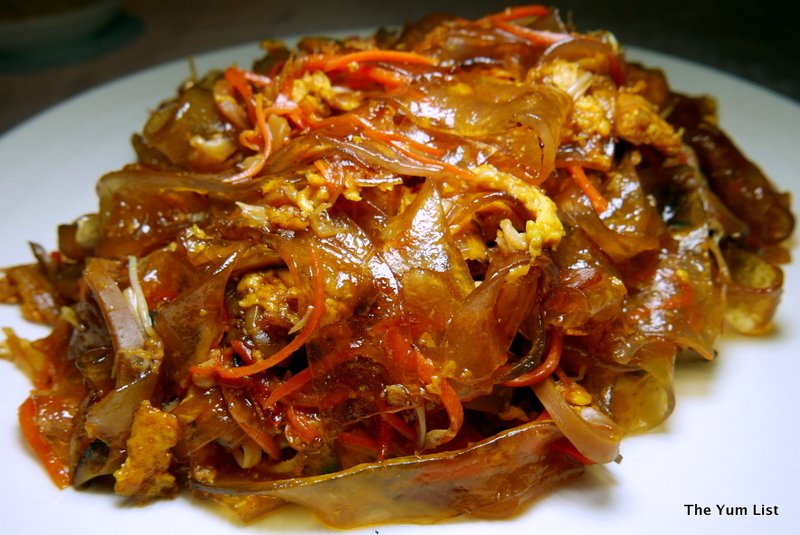 Desserts at Shanghai Restaurant, JW Marriott Kuala Lumpur
A reliable sweet choice for me in a Chinese restaurant has always been Sago with Mango (RM18). I'm not particularly a fan of herby or bitter endings and find some of the authentic Chinese desserts a little too exotic for my palate. A light chilled cream of sago with ripe mangoes and aloe vera, however, is something familiar enough for me to find comfort with a slight shift from the routine.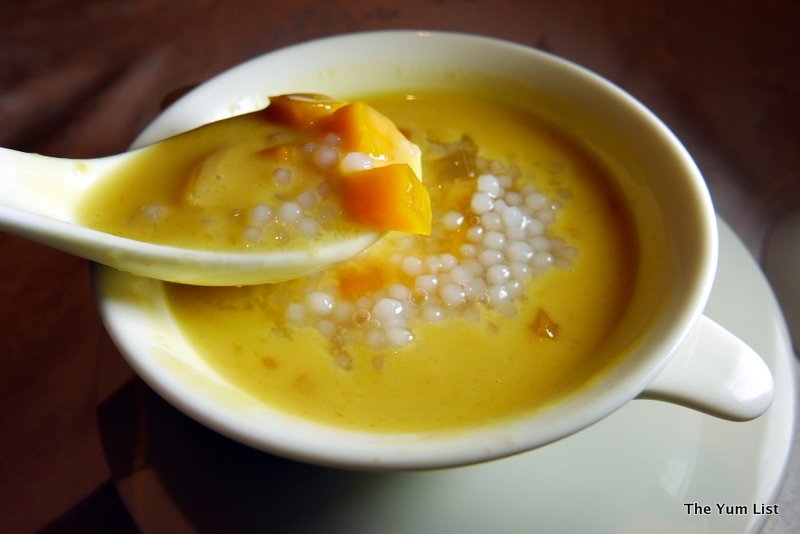 The final highly-commended recipe comes in the form of a Shanghai Layer Cake (RM20, 4 pieces). Arriving in a bamboo steamer basket, the soft sheets of cake are partnered with custard and salted egg yolk. They're warm, comforting and extremely enjoyable.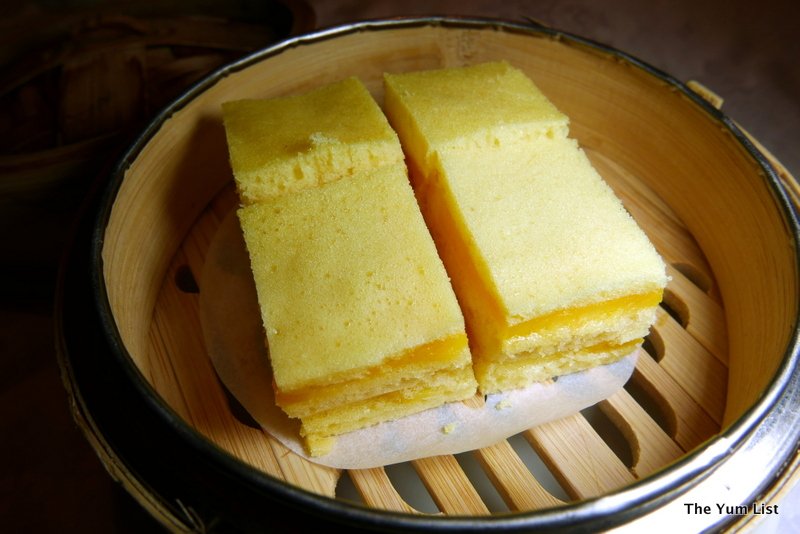 Dinner at Shanghai Restaurant, JW Marriott Kuala Lumpur is a delicious and polished experience. Come for the pork dishes and stay for the aesthetically pleasing setting and gracious service.
Reasons to visit: elegant setting; excellent service; pork dishes.
Shanghai Restaurant, JW Marriott Kuala Lumpur
183 Jalan Bukit Bintang
Kuala Lumpur 55100 Malaysia
+6 03 2719 8288
www.marriott.com
* Remember to dress warmly; the air-conditioning works very well.