Is This KL's Best Value Sunday Buffet?
Words: Claire Matheson      Photos: Monica Tindall
Sunday afternoons. Your last moment of freedom before the hectic pace of the working week starts all over again. You have half a day of your weekend left. How will you spend it? Will you make the most of it? Will you go back to work on Monday morning with regrets of time lost and wasted? Or will you catch yourself secretly smiling on your morning commute, knowing you extricated every ounce of pleasure from your last hours of independence?
Picture this: Cicchetti de Zenzero's tastefully decorated outdoor terrace, in chic black, white and navy, bathed in the chilled sounds of a live house DJ and soulful singer. Large and welcoming outdoor lounges, made for sharing, look out over the lush verdant hills of KL Forest Eco Park. A cool cocktail, wine or beer in hand as you sit back and unwind with people whose company you actually enjoy. A plate of bite-sized Italian tapas on the table for you to leisurely graze on, crafted from high-quality ingredients and made true to style from traditional recipes and methods. When the plate empties, you wander over to the well-appointed buffet table to refill and refuel, or take your pick from a continuously circling sampling of plates, or even head over to the gelato cart for something sweet and cooling. From 2 pm until late in the evening, you kick back, unwind, fill up and sip slowly as the sun sets and the lights of the Menara Kl Tower come on, illuminating your 'Sunday Session' with a rainbow glow.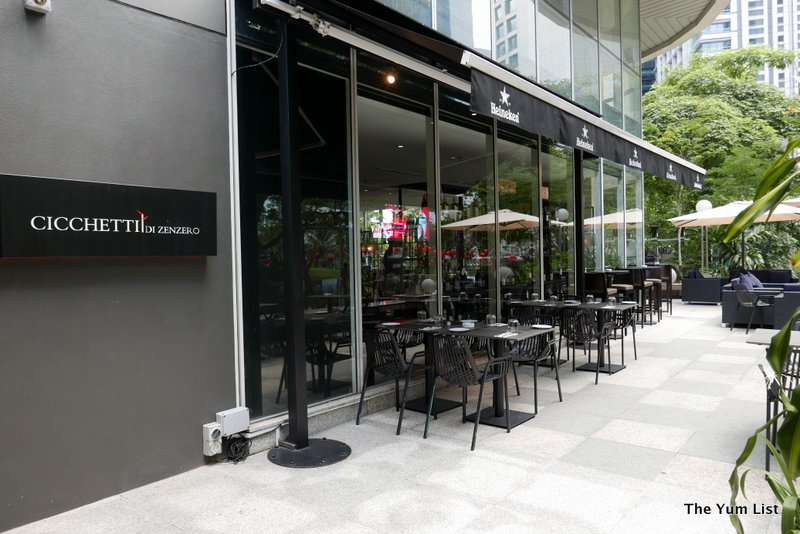 Now imagine coming home from such a perfect evening with a relatively full wallet. Because KL's ultimate Sunday afternoon buffet and chill out session at Cicchetti di Zenzero is only RM120 Net per person. The Sunset Party is held once a month on Sundays and includes three complimentary drinks, an unlimited supply of Italian tapas from the buffet, soups, 'Pass Around' pasta and pizzas, a variety of main and dessert selections and endless scoops of Jersey Jack Gelato.
What's more, additional drinks are reasonably priced, with beers starting at RM13++, wines from RM22++ per glass (RM110++ per bottle), and cocktails from RM20++ per glass (RM30++ for a carafe), meaning your afternoon drinks tally will likely total far less than additional 'free-flow' prices elsewhere. And with so many hours to enjoy Cicchetti's spread, you can take your time and enjoy the food properly, unlike many other buffets where you compulsively gorge yourself in an effort to get your money's worth, suffering the inevitable bloating and uncomfortable 'too-full' feeling for the rest of the day.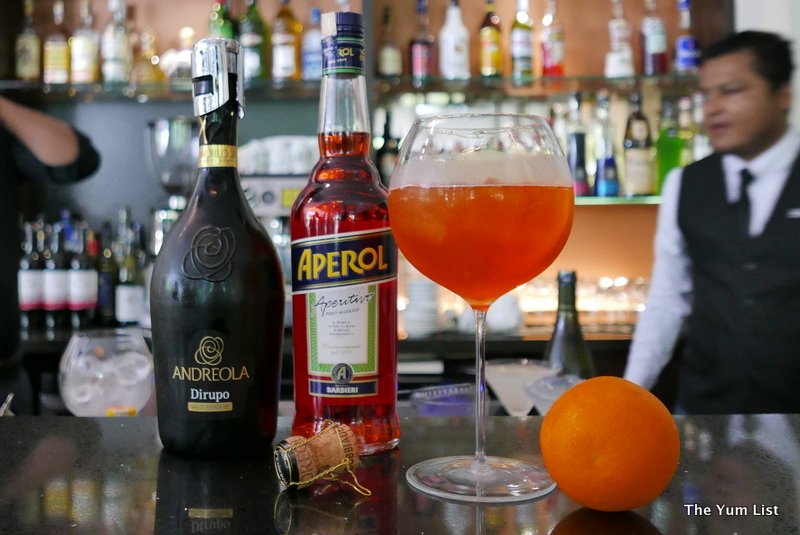 Open less than a year, Cicchetti di Zenzero is the third establishment from the group that also runs Zenzero Restaurant and Wine Bar, and Luce Osteria Contemporanea. Elegant and cosy, Zenzero focuses on refined Italian dining, its name a homage to the versatility of ginger and other spices. After its opening in 2013, it quickly became recognised as a superb fine dining restaurant serving authentic Italian cuisine using fresh seasonal ingredients. In comparison, Luce is a contemporary Italian pizzeria with a traditional wood-fired oven and over 70 items on its menu, spoiling customers for choice. Group Director Robert explains Cicchetti was designed to highlight menu selections from each of the other two restaurants, while also providing a more open and adaptable space to cater to larger groups and events.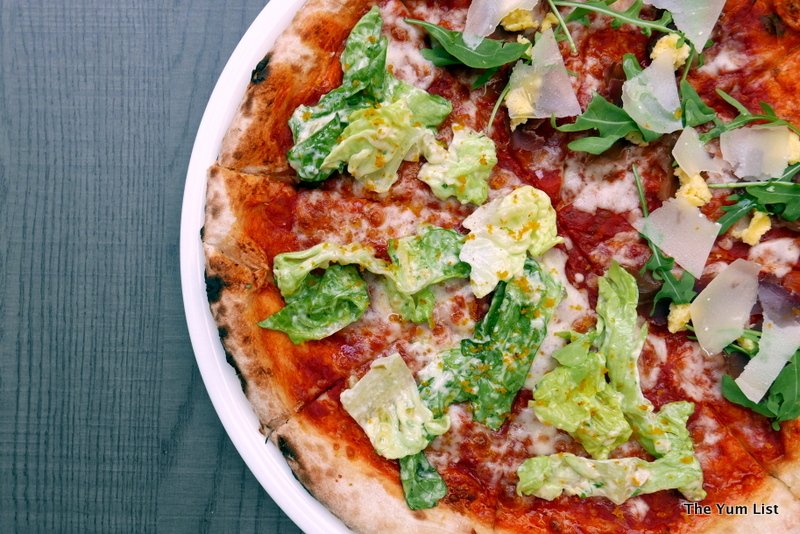 While we chat with Robert and newly appointed Manager Ivan, bartender Babu prepares our first drinks of the afternoon, starting with possibly the best Aperol Spritz I have encountered. Pouring freehand yet with a precisely measured eye, Babu tops up the Aperol with Andreola Dirupo Prosecco, as well as slices of orange and a large scoop of ice. In Babu's version, there is none of this filling-the-glass-with-soda-water nonsense, all the fizz comes straight from the soft and foamy Italian Prosecco. The aperitif of choice in Northern Italy, I am of the opinion that every Sunday afternoon should involve an Aperol Spritz. It is a drink intended for large tables of people coming together as a family, whether related by blood or by choice.
From the wines, we select the Tomaresca's signature Chardonnay from 2014. Vibrant, crisp and fresh, the gorgeous straw colouring yields a full-bodied flavour. Initially strong and somewhat acidic with citrus, it rounds out to a clean finish and a hint of florals. For a white, it is bold and sophisticated. For a red, we try the Speri 2018 Valpolicella D.O.P. Classico. Young, fruity and earthy with cherry and violet tones, it ends with a slightly peppery, tannin-rich tail. Both Italian wines are served in elegant stemware and are ideal pairings for classic Mediterranean fare.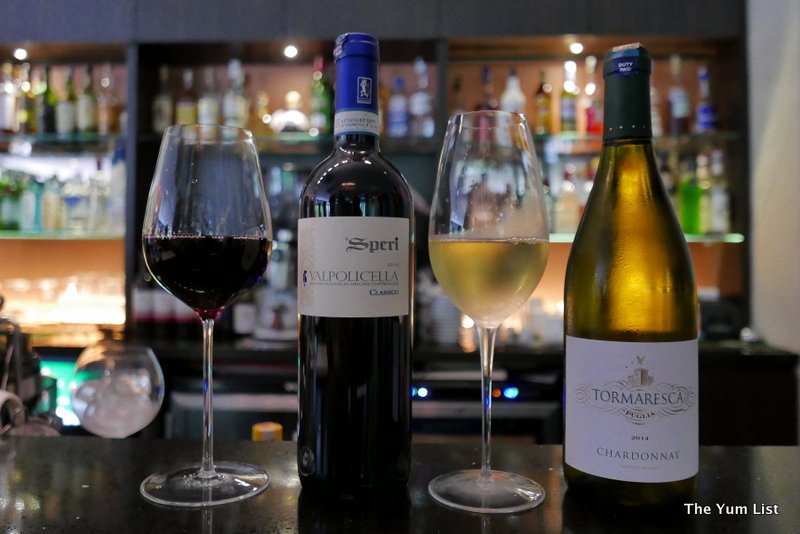 Before taking our seats we make the first pass along the buffet, the hollowed out bowl of a parmesan cheese wheel making our mouths water in anticipation of what is to come. We slowly make our way through the panoply of fourteen dishes on offer in today's spread starting with two kinds of Bruschetta on crunchy and doughy fresh bread. One is the Classica with fresh tomatoes, olive oil, balsamic vinegar, oregano and parsley, while the other contains smoky, chargrilled blended Eggplant Pesto, creamy and rich in caramelised flavours without any bitterness.
A golden fried Spanish Omelette with finely chopped potato chunks suspended in unassuming yet satisfying egg goes beautifully with the array of cherry tomatoes and balls of Mozzarella Cheese – the traditional style smooth, gentle and soft compared with the stronger, Tangier and more pungent buffalo. An additional Cheese Selection with swiss and Parmigiano Reggiano, is plated with an arrangement of walnuts, grapes, dried apricots, grissini breadsticks and crackers. A basket displaying a multitude of fresh bread is available for the European aficionados who prefer their cheese with bread.
One of my all-time favourite salads, a Watermelon, Feta, Marinated Olive and Oregano creation sparks of summer with juicy, bursting watermelon running through the bitey feta and the piquant olives. I was introduced to this concoction many years ago by a Greek friend, and all Mediterranean countries seem to have their own version. The flavours appear incongruous yet are completely harmonious, an explosion of sweet, salty and savoury all melding together. Adding in mouthfuls of briny Capers, vinegary Cornichons (or pickled cucumber), Mixed Pickled Vegetables and additional olives, and you have yourself a nirvana of antipasto.
The Spinach Cake, with fresh whole spinach and ricotta cheese sandwiched between layers of glazed soft pastry, is simple and utterly delicious in its execution, while the Roulade of light and crumbly puff pastry encasing pungent mushrooms and more tangy ricotta is rich and gratifying. To even out the decadence of pastry, we each sample a plate of Caesar Salad, creating our own individual preference with crisp cos lettuce, heirloom dressed tomatoes, crunchy olive oil coated croutons, mountains of newly-grated parmesan and creamy egg dressing.
As we sip our refreshing chilled tomato Gazpacho, tasting the individual flavours of pulpy tomatoes, cucumber, capsicum, sherry vinegar and herbs, we appreciate the difference of authentic Italian cuisine over more Western, debased imitations. The Italians pride themselves in creating menu items with only a small handful of well-picked ingredients. Letting each flavour speak clearly alongside its pairings. Wholesome and high in quality, the dishes are improved with their simplicity.
Operations Manager Azmi brings over two plates of entree dishes, a Tuscan style Cannellini Hummus, with a cleaner, less meaty tone than it's chickpea based Turkish cousin, and a Mango Salmon Ceviche with red radish, romaine lettuce and a velvety smooth avocado dressing. Both are served with triangles of crispy focaccia fried in olive oil.
Chef Paolo comes out with a sizzling pan of creamy mushroom Risotto which he pours into the parmesan wheel tossing it slowly, melting slathers of parmesan cheese off the wheel as he gently mixes it together. Artful to watch, and more so to eat, it is utterly comforting and satiating. Earthy, rich and so very cheesy, with a selection of seasonal mushrooms and a slight crunch of al dente arborio rice, this is exactly how risotto is supposed to taste.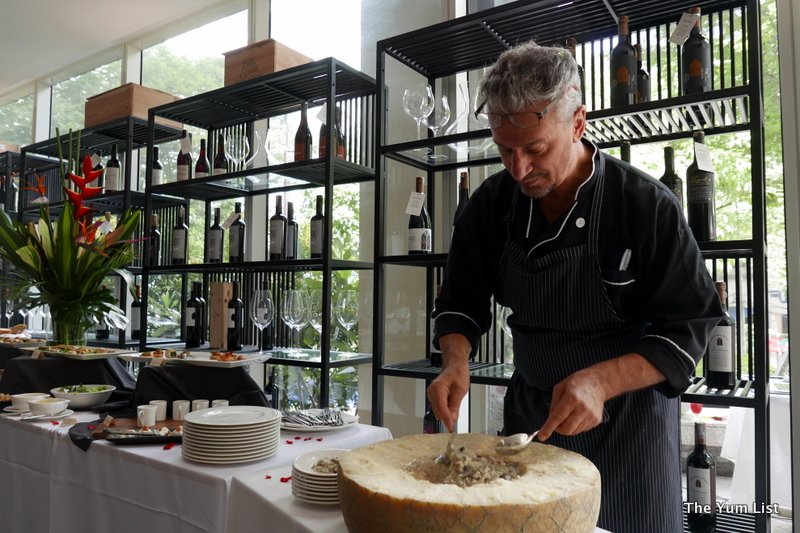 Cicchetti's pasta of the day is the twin to one I had in a quaint little trattoria near the Spanish Steps in Rome. Al dente spaghetti tossed in olive oil and chilli with broccoli and parsley. Unpretentious and invitingly modest, the flavours excel with exactly the right amount of chilli to give it personality without dominating other ingredients. For pizzas, fresh house-made dough that is both thin and simultaneously soft is smeared with a concentrated tomato paste and toppings stretched almost to the edge. One side is adorned with prosciutto, rucola (or arugula), sprinklings of polenta and wide shavings of Parmesan cheese, while the other boasts an extraordinary caesar style mix of cos lettuce, and creamy egg dressing.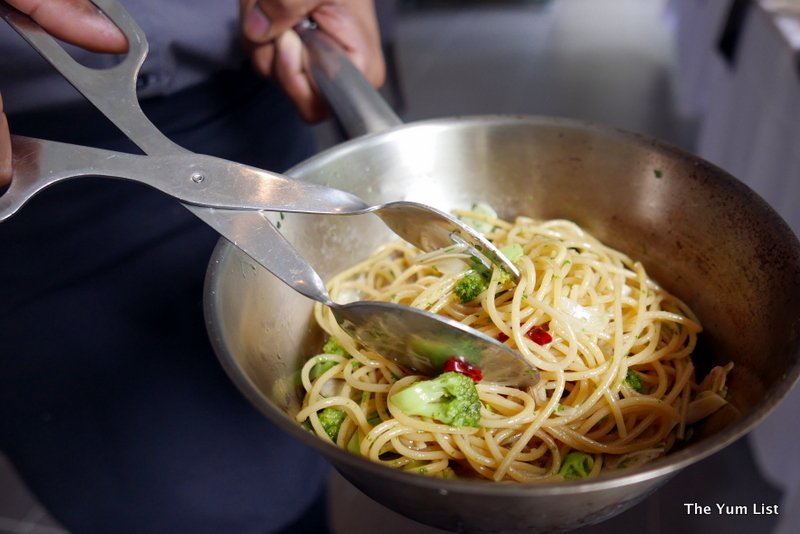 Having already indulged in a great many dishes and tastes, we wonder how we will make it through the mains still to come, and are thoroughly relieved when we are served with four sample-sized servings. Squid in garlic and parsley is springy and supple without being chewy – belying its freshness. Smokey sweet paprika covered Boxing Chicken Wings have just the right amount of spice without heat. A healthy portion of Italian Ratatouille combines sweet Autumnal vegetables slow cooked and combined in a thick tomato sauce with oregano and parsley, and a smattering of salty capers and olives. Finally, some fragrant, herb tossed French Fries.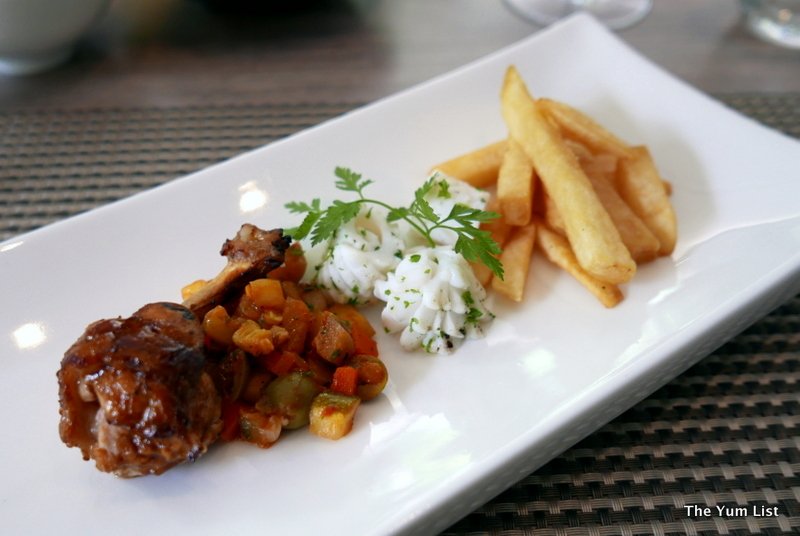 For dessert, the Pineapple, Passionfruit and Prosecco Salad with roughly chopped mint is invigorating and revivifying with sugary passionfruit and pineapple juices intermingled with the bright bubbles of the prosecco. The Pannacotta is milky and smooth, holding its shape even in your mouth. Taken with morsels of strawberry and passionfruit, it is pleasantly diverting.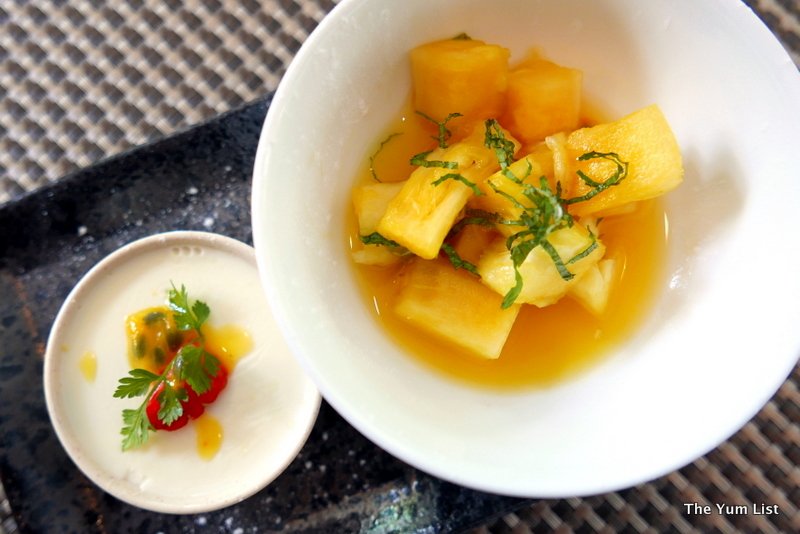 Eventually, the call of gelato is too strong to resist and we visit Shaha from Jersey Jack Gelato at his portable cart on the terrace. Voted as KL's best gelato on Tripadvisor, Jersey Jack's is 98% fat-free, made from pure, whole ingredients and tasting 100% true to flavour. Shaha has nine flavours with him today: Belgian Chocolate, Cookies and Cream, Salted Caramel, Mixed Berries Sorbet, Mango Sorbet, Durian D24, as well as Baileys, Margarita Sorbet and Guinness for the adults, and he lets us try them all. The sorbets are intense and lively, with concentrations of fruit, while the Cookies and Cream are made from Madagascan vanilla ice cream with Oreos, and the Guinness is made from, well, Guinness! However, when it comes to gelato, I am a creature of habit, opting for the always unbeatable Salted Caramel.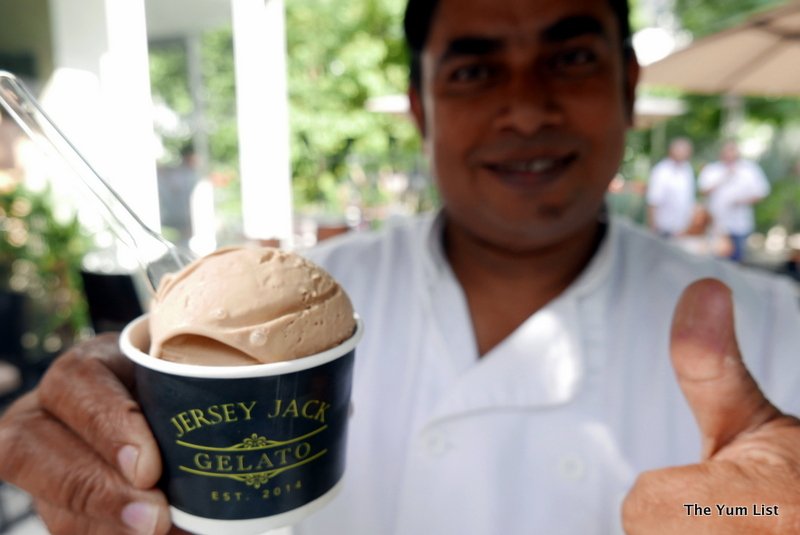 Babu fetches us another glass of wine as we sit back in our chairs and enjoy the golden pinky tones of the last rays of afternoon light, imbibing cool and refreshing gelato, sipping slowly and taking in the laid-back atmosphere. Cicchetti di Zenzero has their next Sunset Party scheduled for Sunday, March 18th, so get a group of your favourite people together and call ahead to make a booking for the ultimate 'Sunday Session'. For at least one weekend in the month, you will be spending your Sunday afternoon in the best possible way.
Reasons to visit: What is possibly KL's best value buffet of all you can eat Italian tapas prepared using quality, fresh ingredients and traditional methods. Flawless service from an array of talented staff who will anticipate your every need. Drinks for every taste included in the very reasonable price. Jersey Jack Gelato, fantastic live music and the promise of a very relaxed and chilled out Sunday.
Cicchetti Di Zenzero
A-G-1 Menara Amplewest
Jalan Puncak
50250 Kuala Lumpur
Malaysia
+60 3 2022 2899
[email protected]
www.cicchettidizenzero.com