Words: Matt Jones         Photos: Monica Tindall
For lovers of fine music, fine champagne and fine surroundings, find yourself something new to do at the end of the week with an evening wind-down at IVIV (OneSixFive) Lounge Bar at the InterContinental Kuala Lumpur with Champagne and the Opera.
From February 28 through to New Year's Eve 2018, every Friday night from 7 pm until 8:30 pm the InterContinental Kuala Lumpur, in partnership with KL City Opera and Laurent-Perrier Champagne are bringing you a sophisticated and glamorous evening of fabulous opera music teamed with indulgent champagne, in the stunning surrounds of the downstairs lobby bar IVIV. Overlooking the stunning Japanese gardens and Koi ponds, relax in the plush opulence of what feels like a grand living room in a stately home and immerse yourself in the soothing ambience of the evening's entertainment line-up.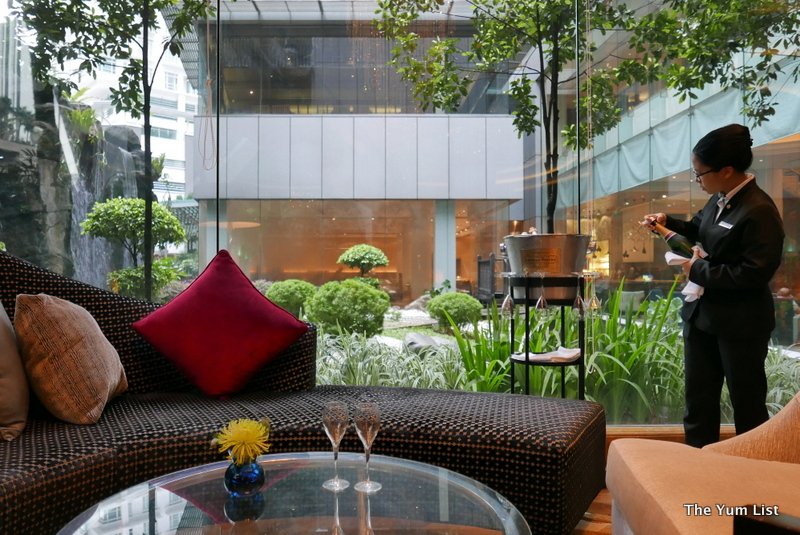 Enjoy a glass or three of the featured Laurent-Perrier Champagne (RM130nett), entertainingly served at table from the touring champagne trolley by the tuxedo-clad waitstaff, or invite the in-house sommelier to guide you towards your more preferred tastes. IVIV (OneSixFive) Lounge and Wine Bar has a comprehensive wine list featuring over 100 wines across 10 different countries, as well as an extensive cocktail and drinks menu.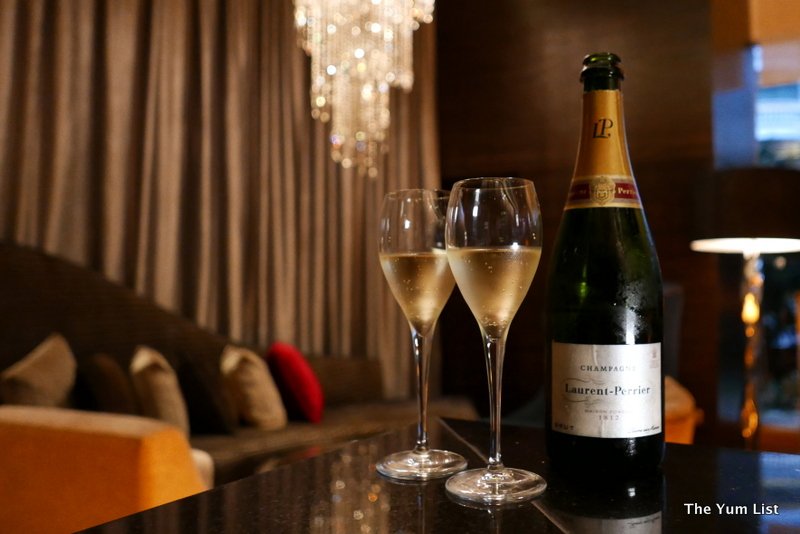 Having nibbled on the complimentary dishes of assorted nuts and mixed olives that arrived with our first round of drinks and still a tad peckish given our post-work pre-dinner operatic timeslot, we were ever-so-thankful for the bar snacks menu. Indulging in a selection of morsels, we began with the Salt and Pepper Calamari with grilled lemon and garlic aioli , a silver basket of crunchy calamari deliciousness, followed by deep-fried Mozzarella Cheese Sticks, a decadently ooey-gooey breaded and fried finger of mozzarella cheese with a cranberry dipping sauce accompaniment, and the plate of Mini Black Angus Sliders with smoked beef bits, tomato, mayonnaise, gruyere cheese and shallot onion jam, which hit the spot perfectly.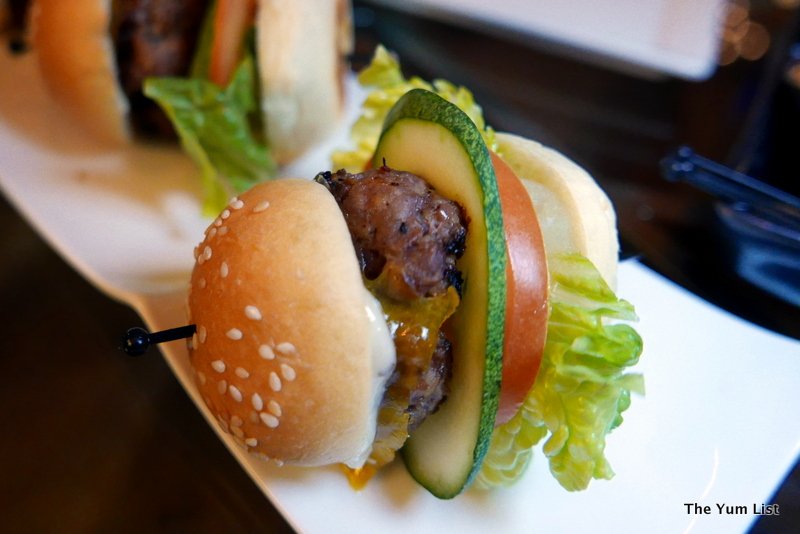 By the ambient saffron glow of the sunset-lit bar and soft lamp lighting throughout the lounge space, we enjoyed our Mezzo-Soprano soloist for the evening, YiLing Chaing, a local internationally acclaimed opera star with an honoured Bachelor Degree in Vocal and Operatic Studies from Birmingham Conservatoire in the UK. The 90-minute performance showcased five of her favourite arias, including an encore finale performance of which YiLing invited the audience to choose.
It's a delight to note that the InterContinental Kuala Lumpur is featuring these artists from Kuala Lumpur City Opera to give them an otherwise unavailable platform to perform and hone their skills while gaining exposure. This atypical performance style exemplifies the hotel's uniqueness and difference in being able to offer such an operatic event.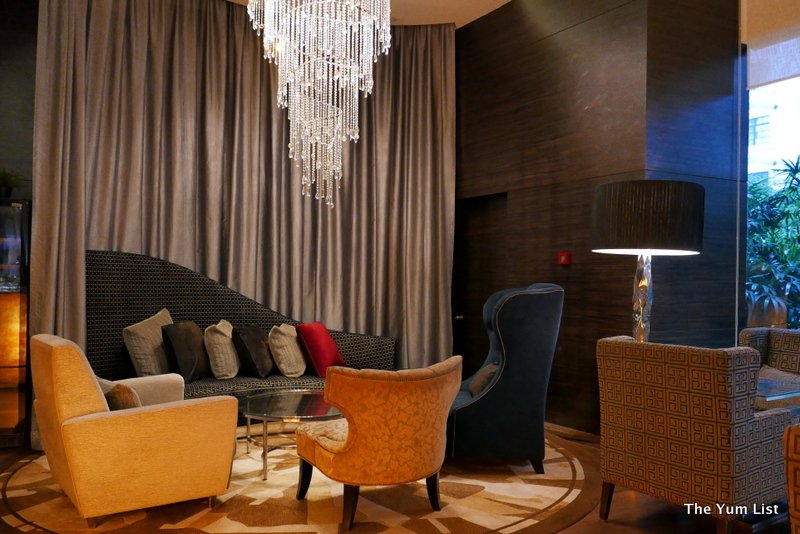 So culture up your Friday evenings and enjoy life's finer pleasures by matching opera, elegant champagne and a sumptuous setting to create the perfect end of week entertainment event. Obviously, seats are limited for each performance, so advance bookings are recommended. IVIV (OneSixFive) Lounge and Bar is open daily from 8 pm to midnight.
Reasons to visit: live opera and Champagne in a stylish setting.
Champagne and the Opera, Kuala Lumpur
IVIV (OneSixFive)
Lobby Lounge, InterContinental Kuala Lumpur
165 Jalan Ampang
50450 Kuala Lumpur
Wilayah Persekutuan, Luala Lumpur
Malaysia.
+603 2782 6168
[email protected]