Words: Kitty Lang    Photos: Monica Tindall
"People Inspire Us In Life To Create Beautiful Memories"
I walk past the entrance to Crime Cocktail Bar three times before finding this speakeasy in TREC KL. The entry is an unsigned, unassuming door, (look for Crave restaurant and you'll find the passageway to the left) leading to a blood red stairwell. Caging protects the bullet spattered walls and I wonder if it is keeping us in, or them out?
Crime Cocktail Bar Entrance
Mounting the doomy stairwell, I am greeted at the landing by an army outfit clad mannequin. Reminiscent of 1930's wartime, the figure poses next to a table hosting an antique phone, where a passcode may be keyed in to enter through the hidden door.
What that door leads to is a beautiful, gangster style speakeasy, bedecked in exposed brickwork and cement walls, with luxurious leather sofas, soft lighting and jazz playing seductively, gently lulling us into a false sense of security. When the door opens I fully expected Jessica Rabbit to saunter in with a smoking gun at her hip.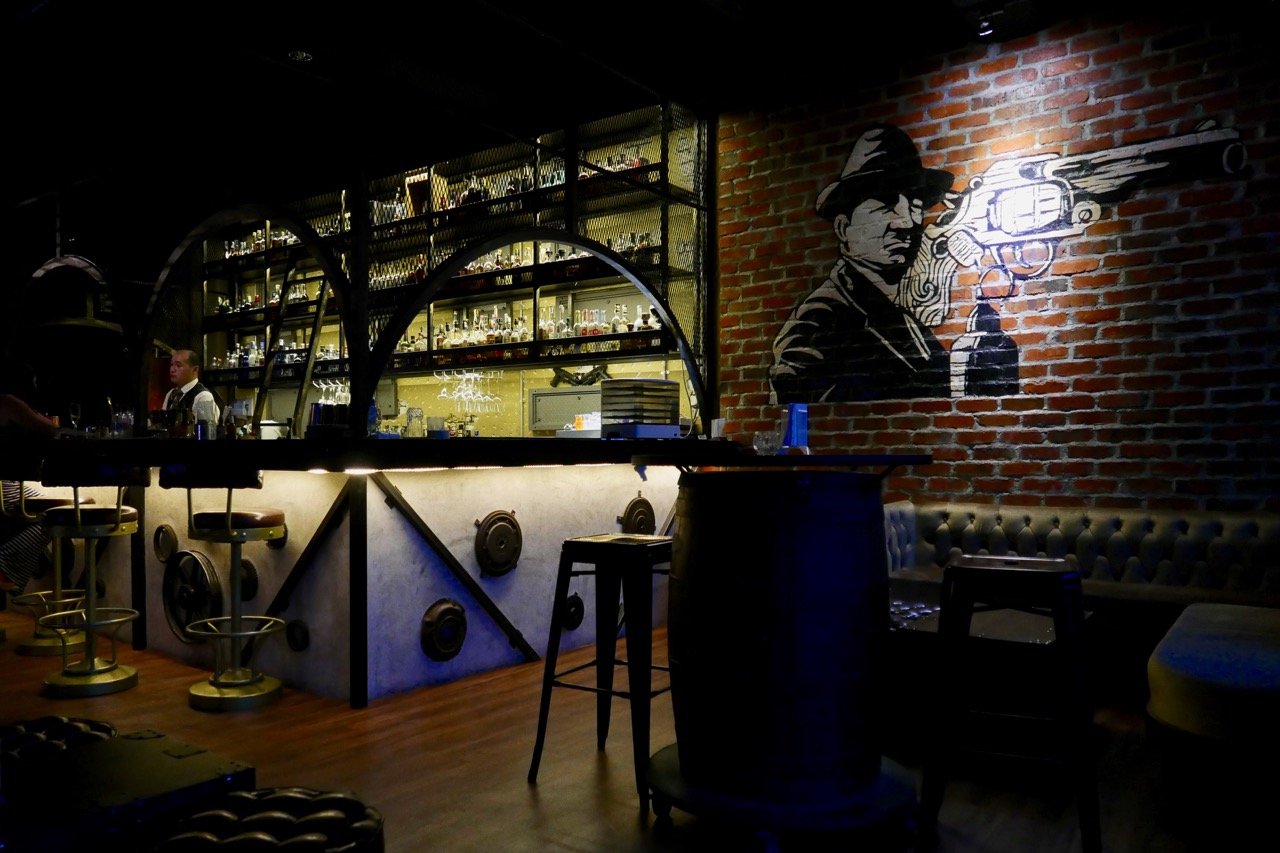 Speakeasy Bar KL
The focal point of the room is the gently lit, bespoke bar, caged in arched meshing, reminiscent of an old theatre ticketing booth. A sliding ladder glides effortlessly from one side to the other, allowing the mixologist to reach the prohibited, top-shelf hooch. Even if you are not a fan of cocktails, there is an impressive array of gins, whiskies, vodkas and anything that the heart can desire. The bitters alone take up a large portion of one shelf, many of which are homemade. The ice machine occasionally clanks as the fresh batch deposits itself into its steely belly.
Our host, James, is a gently spoken, Japanese-trained mixologist, whose knowledge of ingredients and alcohol seems infinite. He regales tales of lost love, worldly travels and charming anecdotes, whilst listening to the woes of anyone who wants to discreetly unburden themselves. It seems that his sole purpose in life is to help release his customers' stresses and strains of the day, all through his genius concoctions and empathetic ear. Finding the Japanese style rather too 'serious', James likes to inject fun and relaxation, melting one's troubles away, using his dulcet tones.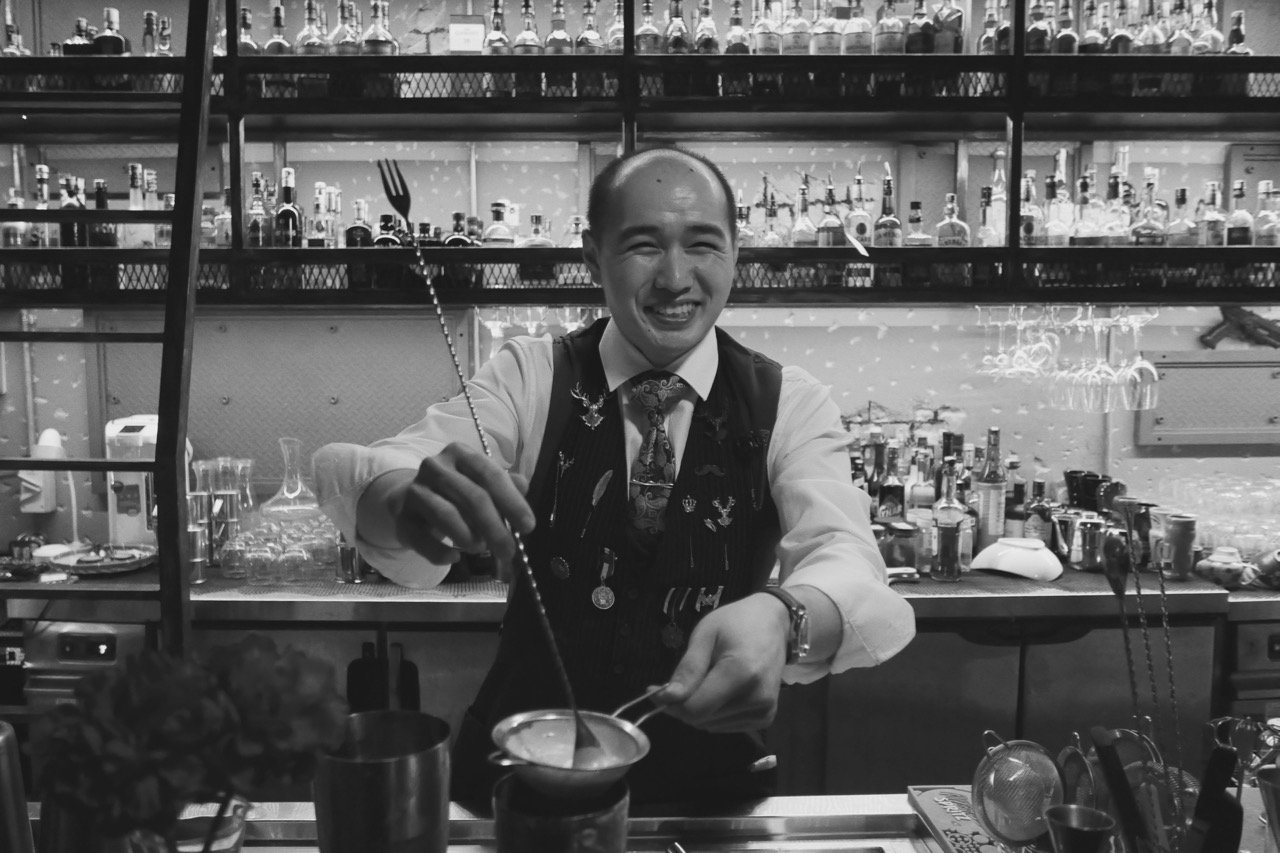 Crime Cocktail Bar Menu
Charlottinian
Before he even lifts the first bottle from the shelf, James, unashamedly tells us that the Charlottinian (RM40) was created for an unknowing, unrequited subject of his affection. The full year that it took him to perfect it, makes the story all the more heart-rending, and you can truly say that this drink was 'made with love'. Served in a simple crystal flute, the lilac hue belies the flavours that follow. With a violet and blue pea flower base, I'm expecting a floral hit of sweetness. Instead, the Thomas Dakin gin, lemon and lime juice and Aperol more than balance the flowery notes with a sharp, citrus hit. Elderflower tones the citrus down a notch. The creamy top is delicately decorated with lavender, osmanthus and of course, what love story would be complete, without a rose(bud) or two?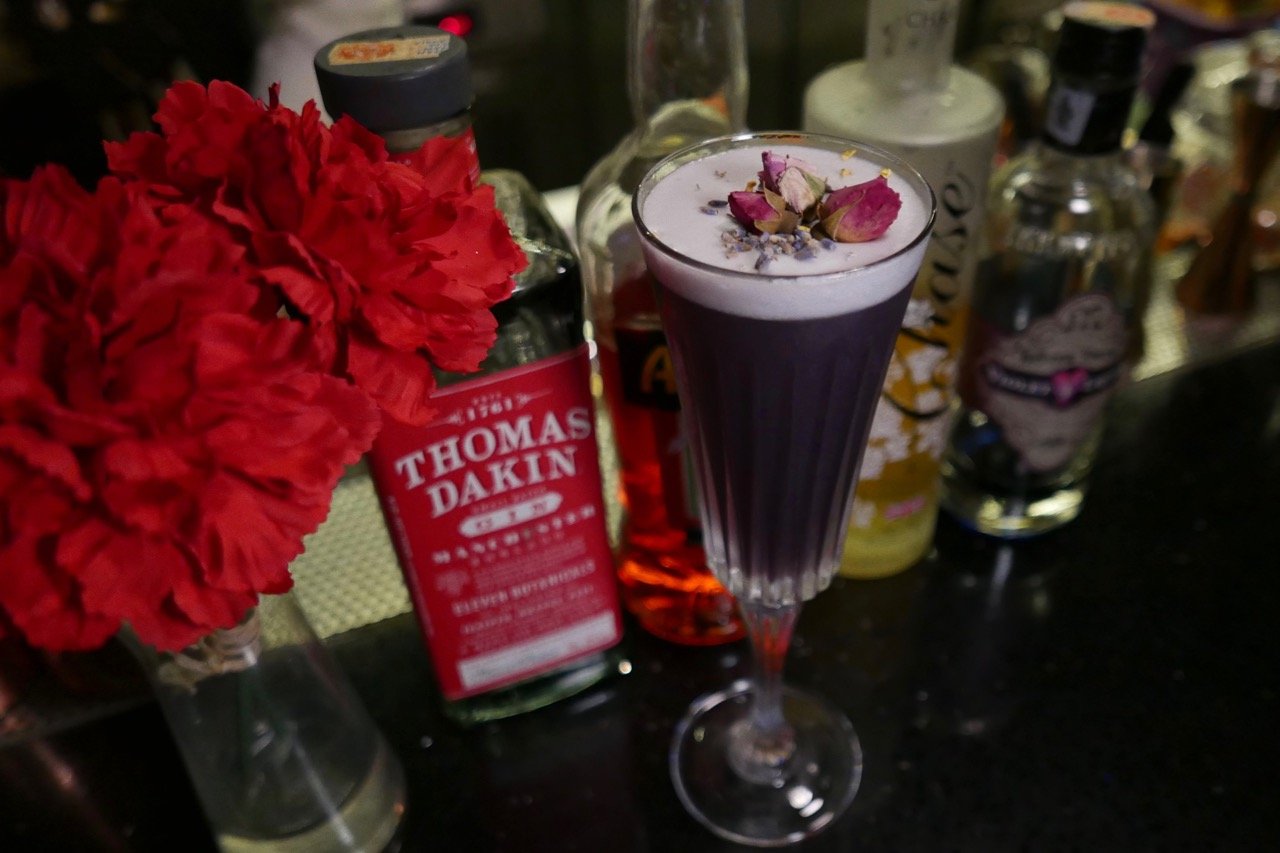 The White Lady Of Elderidge
James tells us that our journey starts on the lighter side, gradually developing to warmer, more complex beverages. To continue our floral theme we are presented with The White Lady Of Elderidge (RM38) based on the original White Lady, but "less trashy." What makes it less trashy, I wonder? The absence of egg white perhaps? Known as "The Alchemist," James squeezes lemon zest into the copper Boston shaker adding its juice, where that smell alone already gets the salivary glands going. He adds Marasquin, Chase Rhubarb vodka, lychee spirit, Chase elderflower vodka and our friend, osmanthus, and shakes with flare. This is then strained into a hand-made crystal coupe and topped with a lemon garnish. "Springtime in a glass," claims James.  Not to be intimidated by the guns adorning the bar, we dive into this ghostly looking glass. The explosion on the palate is intense. First of all, the lychee beats its way to the front with a lingering rose-petal flavour. It finishes off with soft cherry. This will not be everyone's preferred flavour profile, but for me, this was a delight. Had I not a (terribly difficult) job to do of trying another four cocktails, I daresay I'd have had a few more!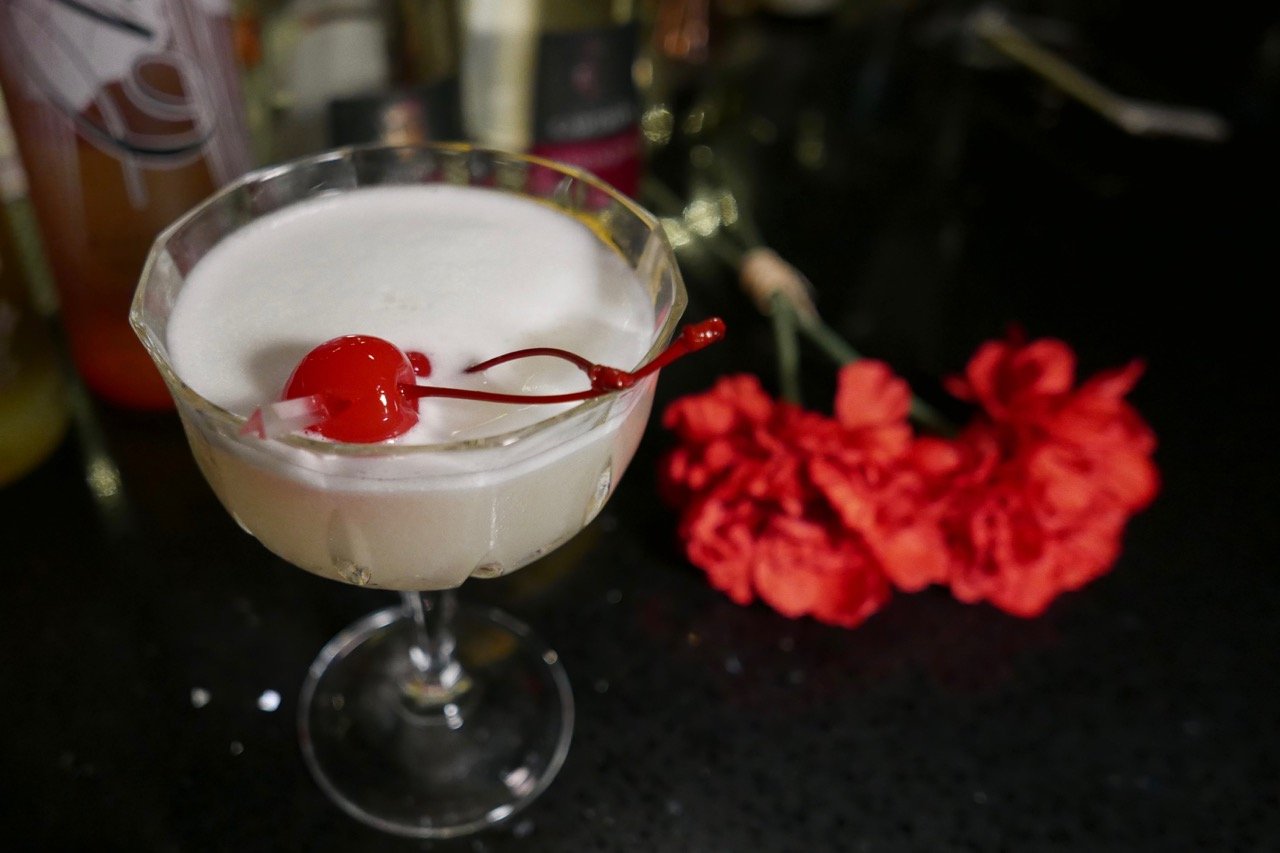 The Last Word
The Last Word (RM38) is a curious blend of citrus and herbaceous flavours. Strega, the Italian cousin to Chartreuse, is laced with spices, herbs, anise and saffron. Roku (meaning 'six') gin is a patriotic showcase of Japanese flavours, with eight core botanicals, and a further six Japanese ones (hence the name) of yuzu, cherry blossom, cherry leaves, two green teas and Japanese pepper. These are married with a home-made sugar syrup (interestingly made with sugar and malt extract, so it never crystalises), Luxardo and the juice from macerated cherries. A dehydrator discretely sits at the far end of the bar. James not only dehydrates fruit for Crime Cocktail Bar, but fellow, local bartenders call on him to do the same for them. The garnish, says James, is as important as the drink itself. In this case, he chooses dehydrated grapefruit (which he merrily munches in the background) as the finishing flourish. With a medicinal quality to it, if you are a fan of Ricola herbal sweets, this would be right up your street.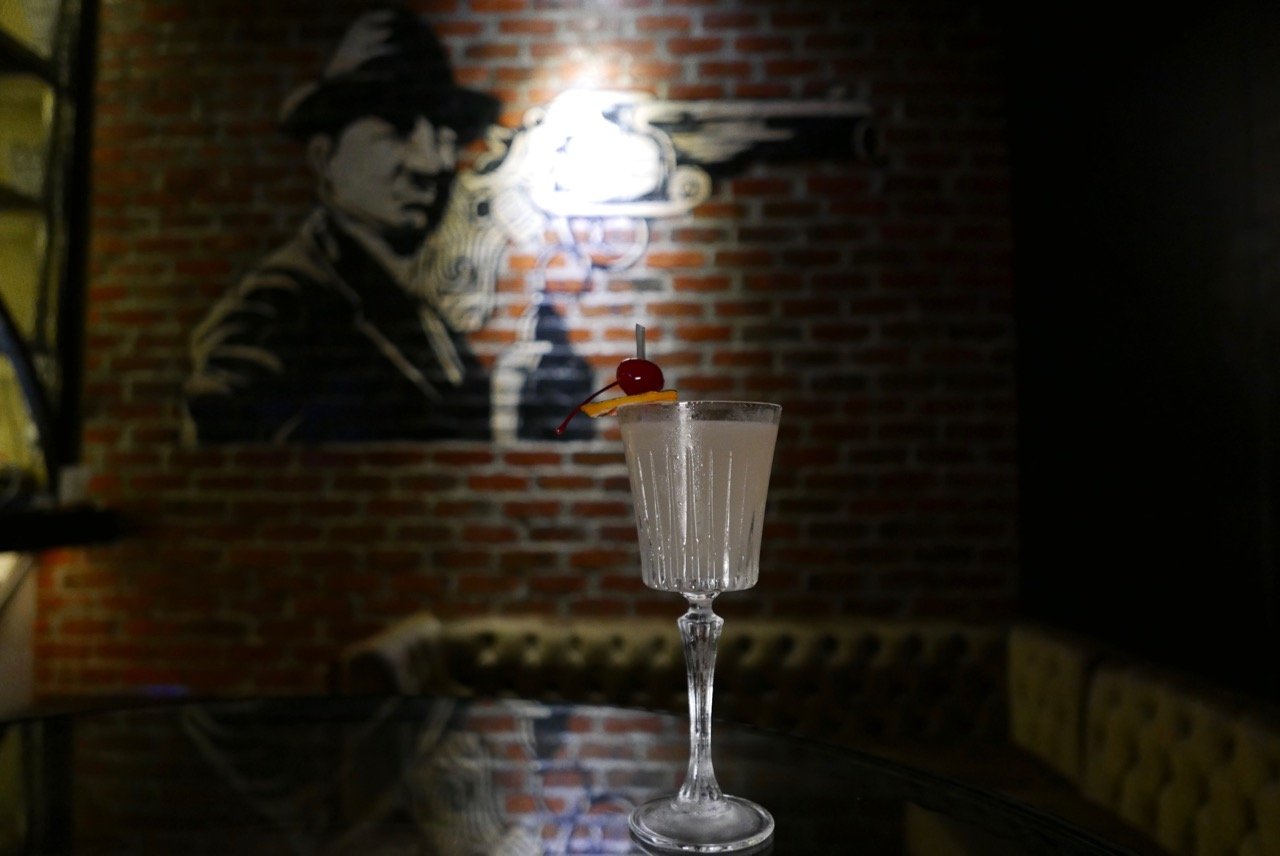 Junglebird
Rumoured to have been created in the late 1970's at the KL Hilton, our next show-stopper is a version of the Junglebird (RM40). With the traditional Campari, pineapple and lime juice, the difference comes from the THREE different rums James uses – 69% Plantation Rum, Pineapple Plantation Rum, and Original Dark Plantation Rum. The taste immediately conjures images of sitting on a tropical beach, surrounded by blue skies, turquoise seas and white sand. With notes of a high-end piña colada without the coconut, this little beauty makes my taste buds sing. James could not serve this in anything other than a cheeky tiki cup, garnished with pineapple and leaves to bring the story to life.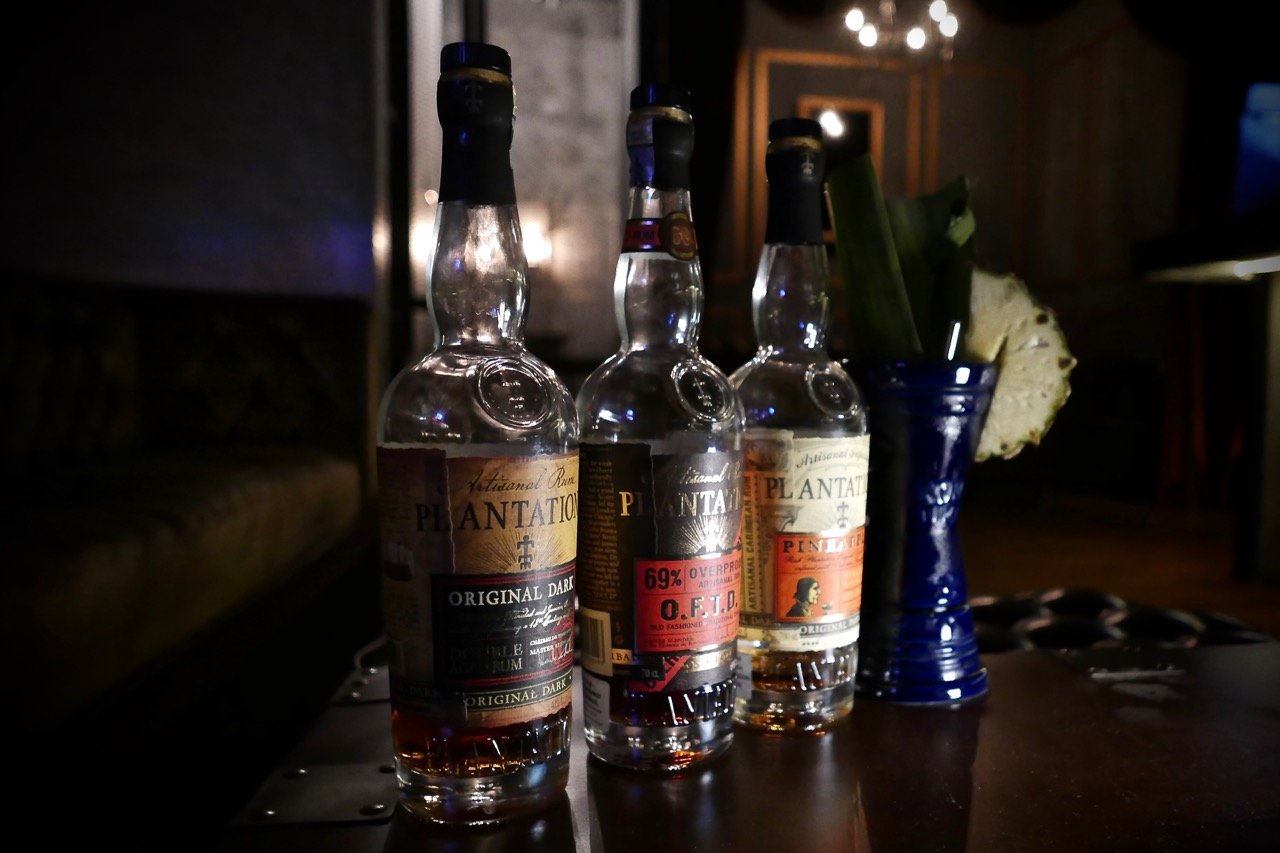 Alchemist
The eponymous Alchemist (RM40) is indeed towards the heavier end of the drink spectrum. Smoky Lagavulin, Balvenie and Monkey Shoulder are curiously paired with Monin donut syrup (who knew?!), absinthe syrup and lengthened with pineapple and lime juice. James quips that it's "like having a festival" as he theatrically smokes the drink, using dried lemon peel, beneath a particularly elongated cloche. "It's actually quite dangerous," we are warned, as smoke fills the atmosphere. James originally made this with pandan rather than donut syrup but adapted slightly to make more accessible to more customers. The emphasis is on relaxation and with a couple of these, you will certainly be relaxed!
The Hacienda De Havana
To round the night off, we move on to The Hacienda De Havana (RM40). As the name suggests, this is a rum-based cocktail (my drinking partner's favourite booze!) so we anticipated this with glee. What we weren't prepared for were the FIVE rums that James generously poured into the shaker. All of the aforementioned Plantation rums were joined by Bacardi Blanco and Oro and balanced with brown sugar, and James' homemade lime sherbert (brown sugar, lime juice and lime peel). This is proudly served in a Slovakian Crystal glass. The flavours were sweet and sour, honey and lime, really harmonious soft vanilla front of mouthfeel, lifted at the end by the citrus. A truly balanced cocktail and a perfect end to a tour of all of our senses.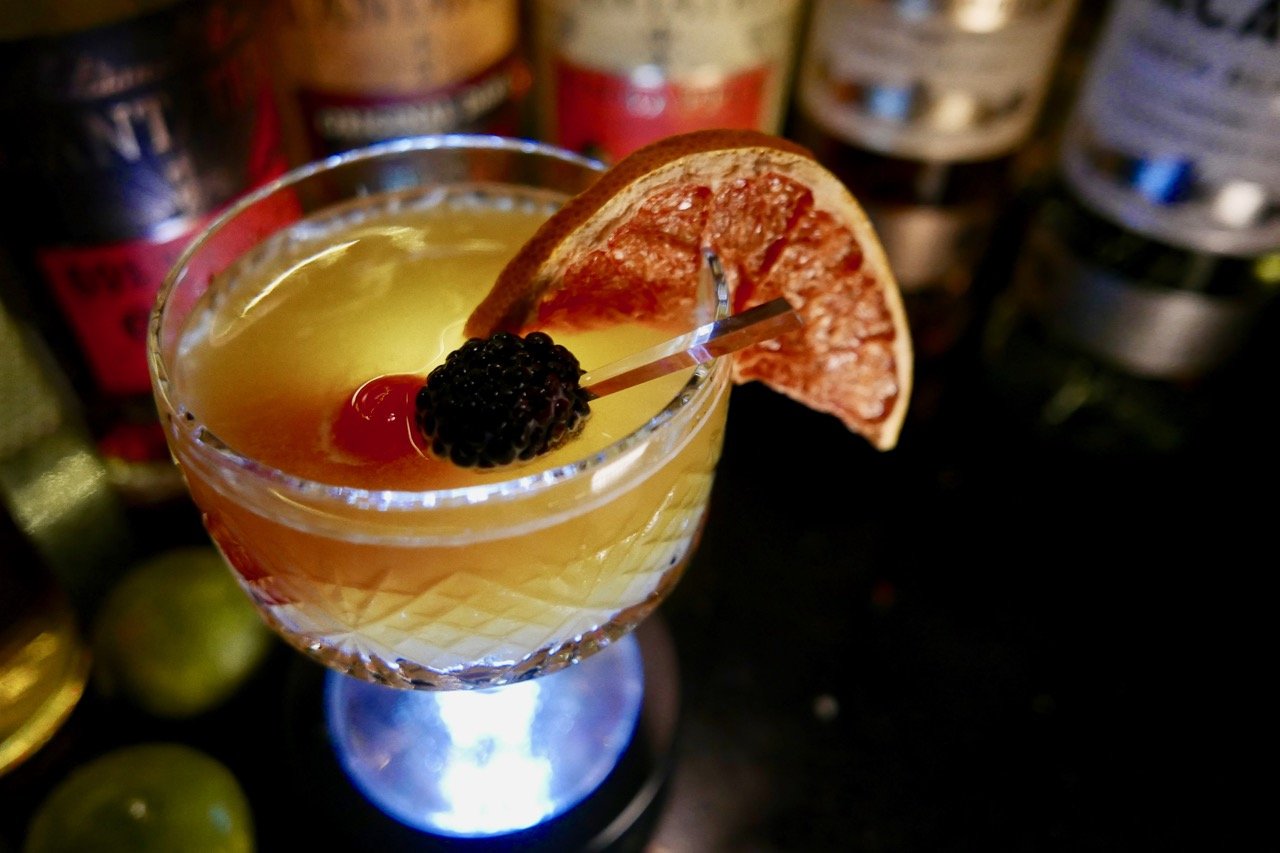 Crime Cocktail Bar Review
Having similar palates and taste preferences, Monica and I both choose the Junglebird and the White Lady of Elderidge as our firm favourites. Whilst there is a cocktail menu to hand, you are invited to choose the kind of profiles you like – Sweet? Sour? Smoky? Fruity? Whatever your preference, James will create the perfect drink for you.
This is a truly stylistic and cool bar – definitely somewhere to impress your friends or clients, quiet enough to have a conversation but with enough buzz, even if you were solitary, in the bar. For the non-smokers amongst us, it's a lovely change to not have to immediately go home and wash my hair due to the no smoking inside rule. There is a seated outdoor area for those who partake, however, where you can comfortably watch the world go by.
Reasons to visit Crime Cocktail Bar: Cool décor; fantastic array of cocktails; James' rhetoric; our favourites were the Jungle Bird and the White Lady of Elderidge.
Crime Cocktail Bar
E-1-09 Electric Boulevard,
Lot 436 TREC, Jalan Tun Razak,
50400 Kuala Lumpur, Malaysia
www.crimecocktailbar.com
Crime Cocktail Bar Opening Hours:
Sun – Thursday : 6:30 pm – 1 am
Fri – Saturday : 6:30 pm – 5 am