Monica Tindall
There's no doubt that when we were travelling in India that we tried to eat as much local food as possible. Needing a break, however, from the complexity of spices, ghee and carbs, some fresh Italian fare is just what the cardiologist ordered.
La Piazza, Hyatt Regency Delhi's Italian restaurant, allowed us to eat "local" without the health risks. Having their own organic farm, chefs at Hyatt Regency Delhi are blessed to have a daily supply of the freshest ingredients around and a unique opportunity to grow exactly what they want rather than depend on suppliers.
Chef Alessandro Sandrolini, an Italian native from Bologna, has composed the menu at La Piazza to reflect a taste of traditional recipes across the country. The focus, just as is the case in his homeland, is on seasonal produce, with less than a handful of ingredients in each dish allowing the individual quality of each product to own some real estate in the palate.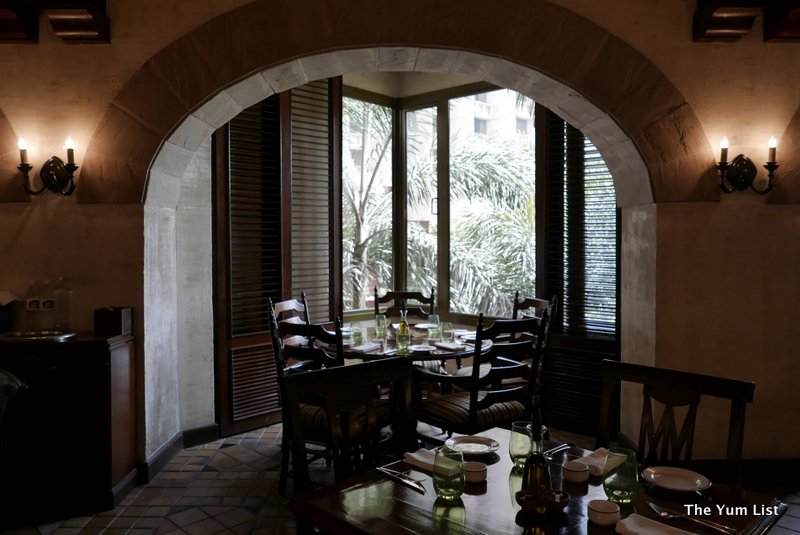 Food Menu La Piazza, Hyatt Regency Delhi
To being soft spongy focaccia arrived warm, straight from the wood-fired oven. Sided with a capsicum dip, it went stupendously well with my glass of Cecchi Chianti Reserva '13 from Tuscany, Italy (4300 per bottle).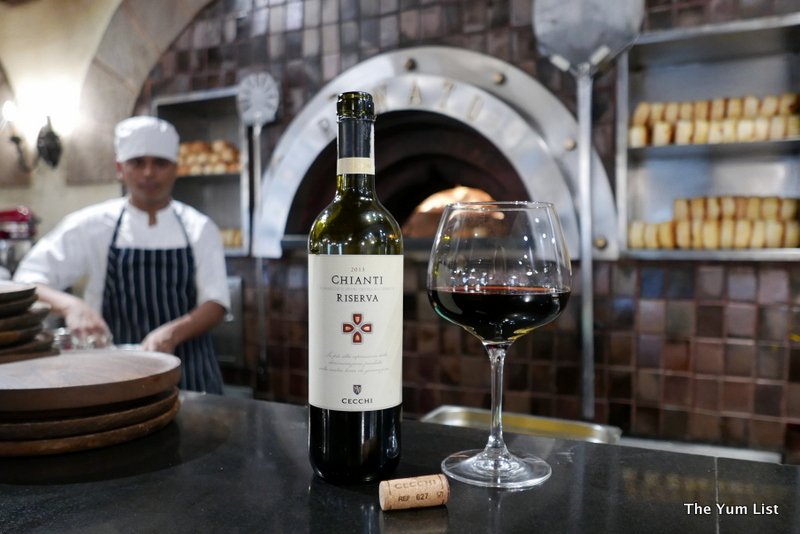 Salad
One of chef Alessandro's signature salad commenced our order, Insalata di Legumi (865). With a base of pearl barley and lentils, it was a hearty dish that might even make a meal in itself for lighter eaters. Carrot and grilled pumpkin further bulk up this "salad" and fresh basil and a spicy tomato dressing season it.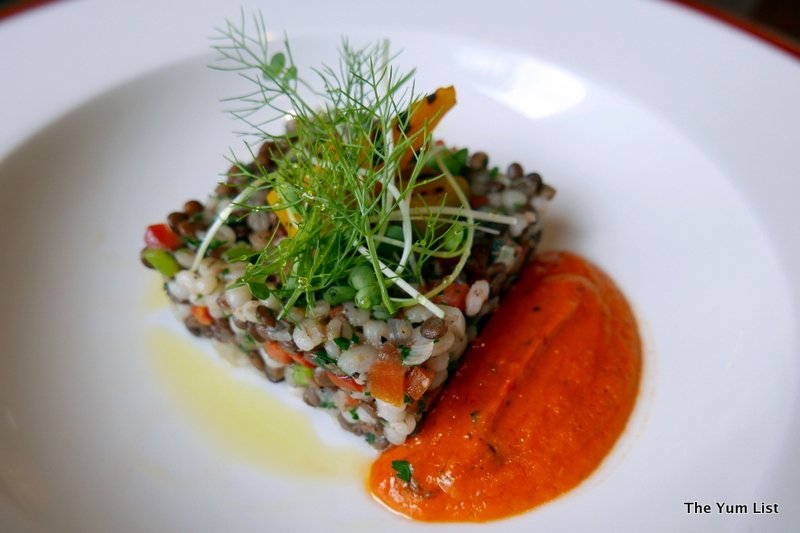 Starters
Another of chef's signatures continued our menu exploration, Crocchette di Ricotta e Spinaci (805). Spinach and ricotta croquettes were wonderfully moist in the middle and encased in a crispy coat. A home-made pear mostarda added oomph.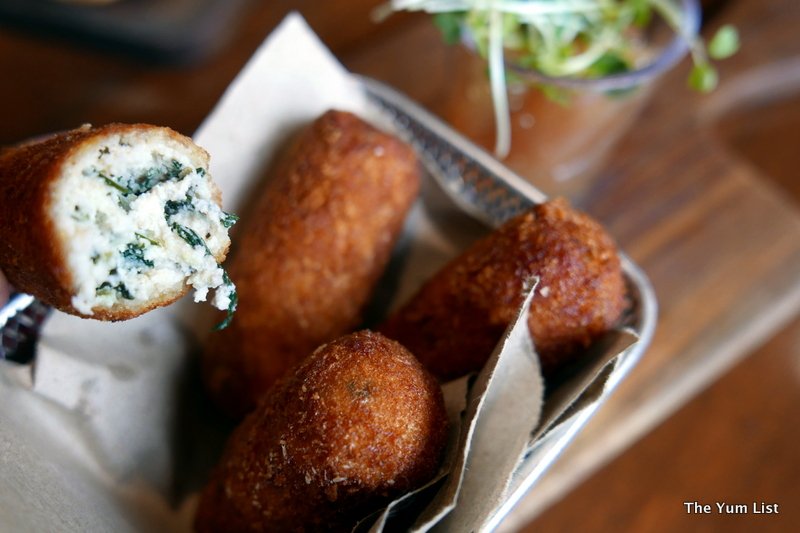 Caprese di Mozzarella e Pomodoro (915) is a must-order as chefs hand make the cheese with local milk. The ball of cheese is plump and rotund and when you slice in it oozes white cream. Peeled tomatoes, again from their own garden, accompany the salad with black olives and red onion.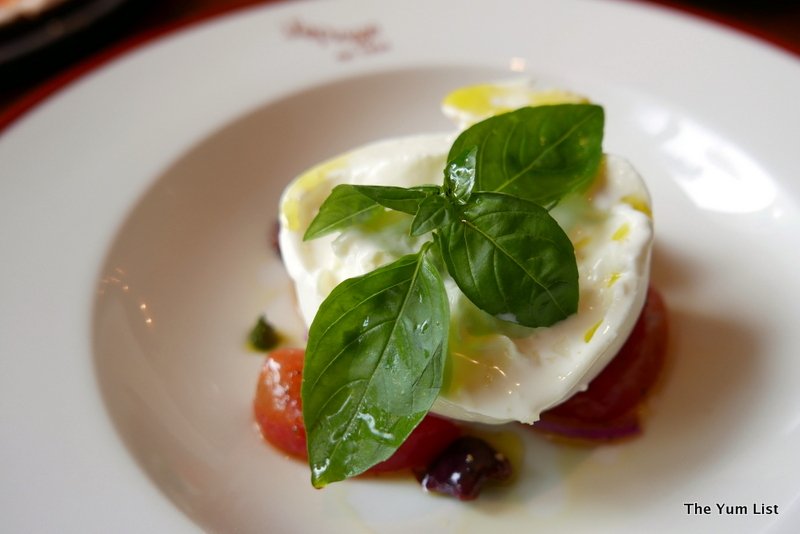 Fresh Pasta in Delhi at La Piazza
La Piazza has an extensive list of dried and fresh pasta, which is made in-house, so it would almost be a crime not to try one. Tortelloni Ripieni di Ricotta e Tartufo (1295) comes highly recommended and so it is that we tasted the signature, Truffle Ricotta Tortelloni. It's given more substance with a potato cream and Parmesan cream sauce.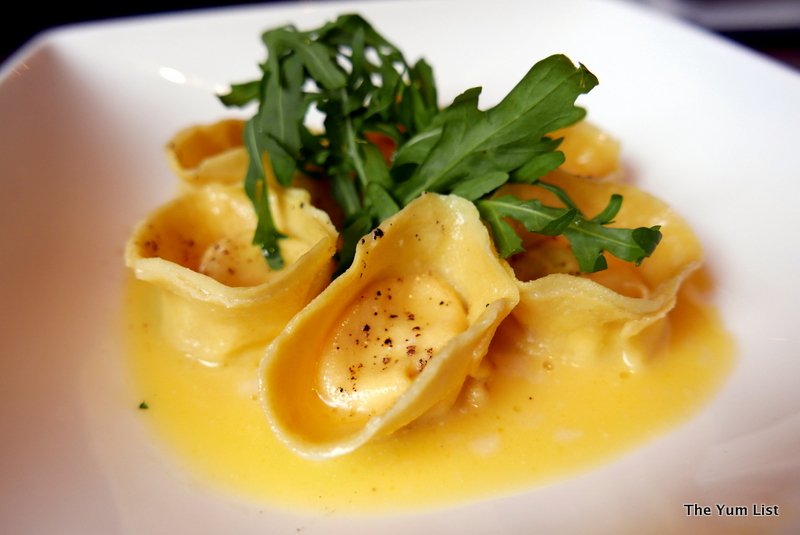 Meaty Mains
Two chicken dishes took our fancy and so the Petto di Pollo Ripieno di Pomodori Secchi (1525) and Scaloppine di Pollo al Limone (1495) were our mains. The former is a chicken breast stuffed with sun-dried tomatoes and basil. Arugula, mashed potato and a comforting thyme sauce topped it off. The latter are thin rounds of breast topping slices of grilled potatoes, layered with green beans and drizzled with a delicious lemon sauce.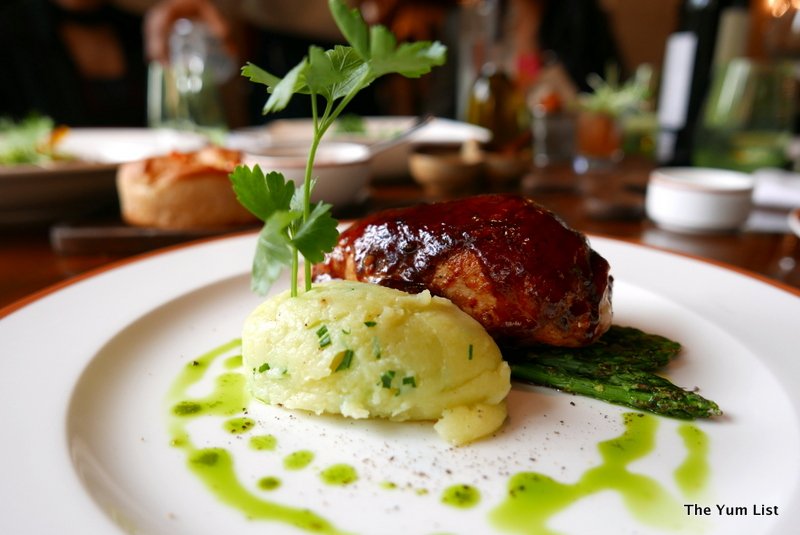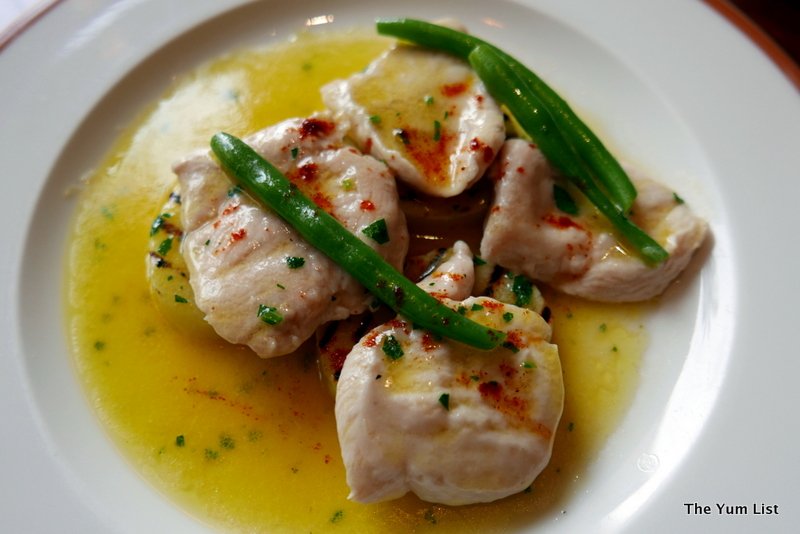 Vegetarian Mains at La Piazza
One of chef Ivan's signatures is the Verdure, Orzo e Patate en Casseruola (1250), which is a tasty mountain of assorted vegetables, barley and potato casserole drizzled with truffle oil. I loved the textures and flavours in this veggie option.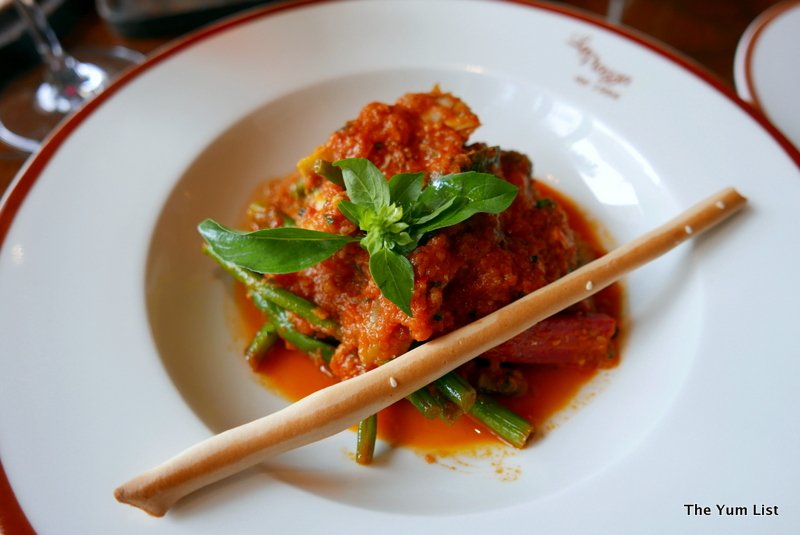 Wood-Fired Pizza in Delhi
La Piazza (1250) is the restaurant's signature pizza cooked to crisp perfection in the wood-fired oven. It's topped with tomato, mozzarella, grilled vegetables and basil pesto. The crust is a wonderful balance between chewy and crisp and has a flavour all on its own making me believe that a slice without any toppings even, perhaps with a drizzling of olive oil and sea salt, would be just divine.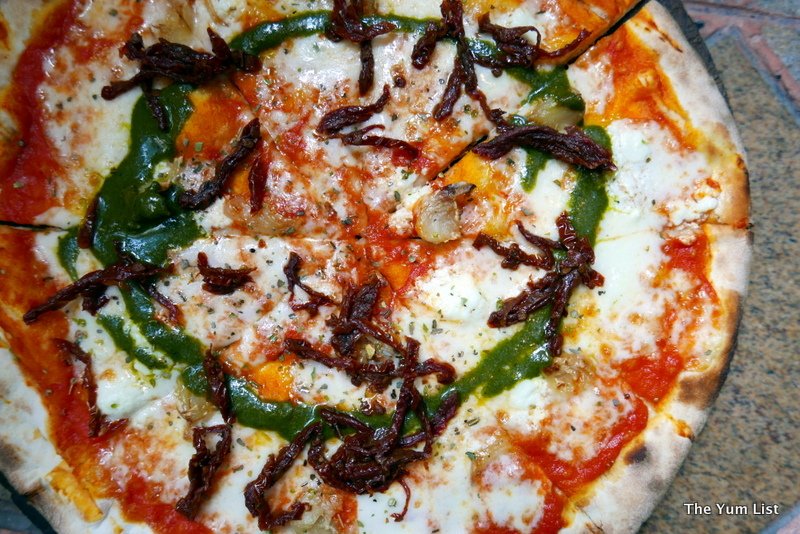 Traditional Italian Dessert, La Piazza
Tiramisu Traditionale (675) is the must-order, and it comes in two sizes, small and large served in coffee cups. Aerated mascarpone, rich sabione, espresso and Amaretto are dusted with chocolate. Dig in deep to capture all of the layers in a single spoon and experience Italian mastery in the mouth.
Souffle' al Cicoccolato (715) runs hard competition against the traditional tiramisu for the most popular dessert on the menu. It's a chocolate fondant, puffy and full of pomp, sided with banana ice cream and caramel sauce. And, wow, the sauce is superb, a little bit thick and sticky from the caramel and decadently delicious.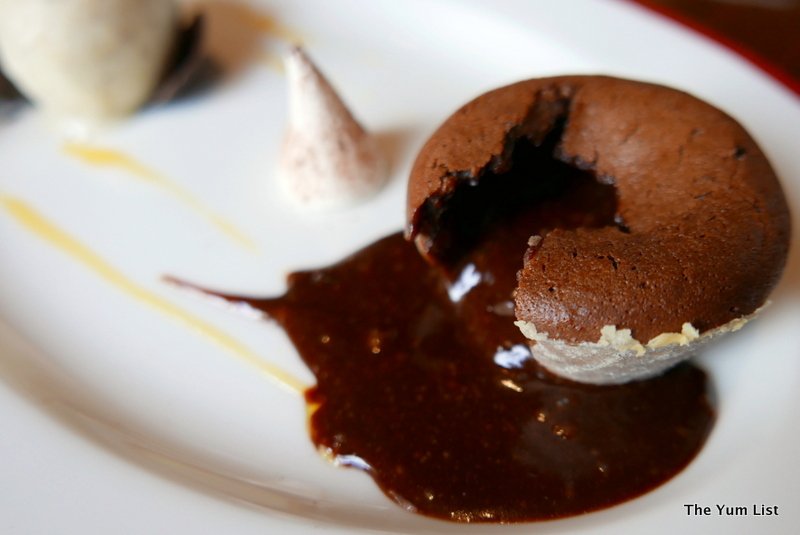 Reasons to visit La Piazza: setting styled as if you're dining in a villa in the Italian countryside; good wine menu; fresh Italian cuisine with their very own wood-fired oven; good selection of both veg and non-veg items; must-tries are La Piazza signature pizza, Verdure, Orzo e Patate en Casseruola, Tortelloni Ripieni di Ricotta e Tartufo and have a sweet ending with Tiramisu Traditionale.
La Piazza, Italian Restaurant
Hyatt Regency Delhi
Bhikaiji Cama Place, Ring Road
New Delhi – 110 066, India
+91 11 6677 1466
delhi.regency.hyatt.com
La Piazza opening hours:
Lunch: 12 – 2:30 pm
Dinner: 7 – 11 pm