Words: Kirsten Durward    Photos: Monica Tindall
Luk Yu Tea House pays tribute to China's tea house and dim sum culture right in the heart of Bukit Bintang. Tucked away at the back of Feast Village in Starhill Gallery, the outlet re-creates the warm and welcoming ambience of traditional tea houses with delightful artefacts as well as an enticing pork-free menu.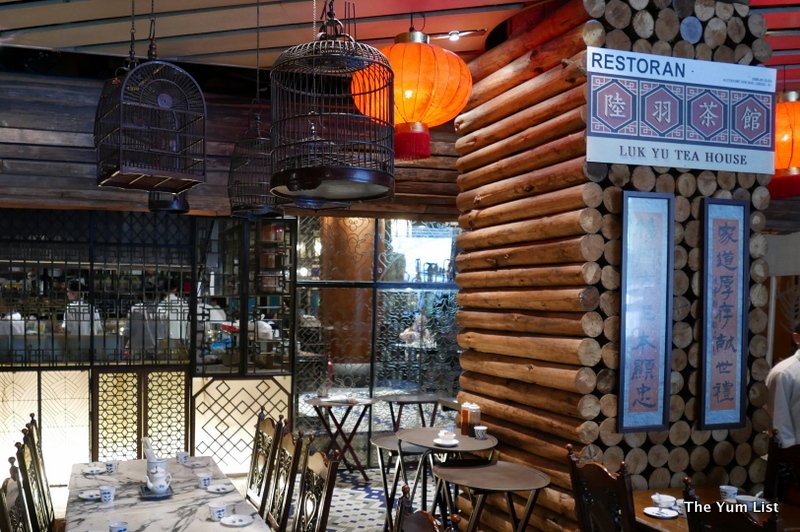 Luk Yu Tea House Kuala Lumpur
We are first of all welcomed with the signature house lily jasmine tea which is constantly refilled throughout the meal, and the amuse bouche of soy and herb soaked boiled peanuts, honestly not something I thought I would love but they are delightfully moreish.
Luk Yu Tea House Menu
Choosing from the extensive menu could be quite a challenge, fortunately, there are some signature house recommendations, and Monica has an insight into one of the dishes by which the Chinese say one should test a chef's Dim Sum. Steamed Crystal Prawn Dumpling 'Har Kau' (RM14) certainly shows that chef has a capable hand. They are positive perfection, plump springy textured prawns encased in a slender slippery wrapping, which delightfully slips away on tasting.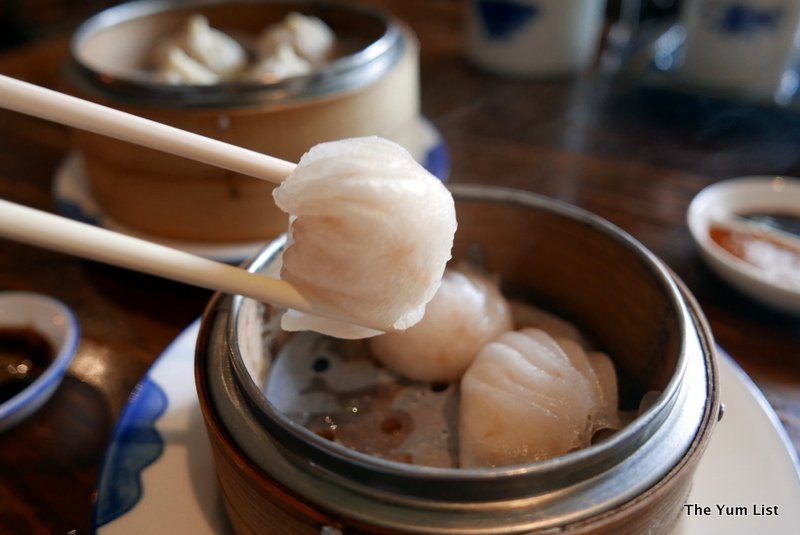 Steamed Shanghainese Chicken Dumpling 'Xiao Long Pao' (RM13) is a slightly more hearty style of dim sum. Served with a black ginger infused vinegar to drop on top, the dumpling must be popped in the mouth whole. The warm soup bursts out (careful to let it cool first – or prick the edge letting the soup fall into the spoon first) mingling with the soft covering and then it is just a bite of the chicken within, with the vinegar adding a sweet and savoury resonance.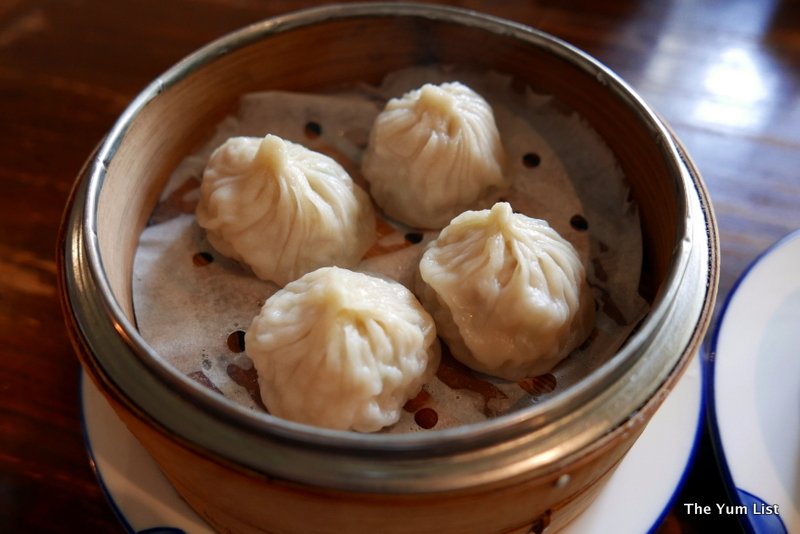 Pan-fried Radish Cake (RM 12) is another dim sum classic. Mashed radish is combined in a batter then fried, creating a crispy-coated gooey interior that literally melts away on the tongue. Served up with Luk Yu's signature homemade sauce, it's a very sticky and dense concoction of fermented shrimp with garlic and dried chili.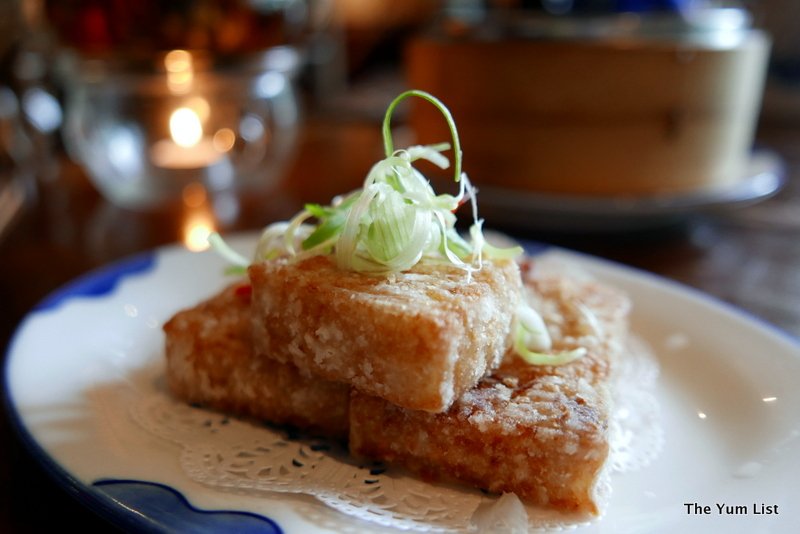 Szechuan style dishes are something I have enjoyed for many years, so we test out the Hot and Sour Soup with braised prawns (RM 20). Thick in texture, the dish is packed with sliced vegetables fat prawns and is very lightly spiced.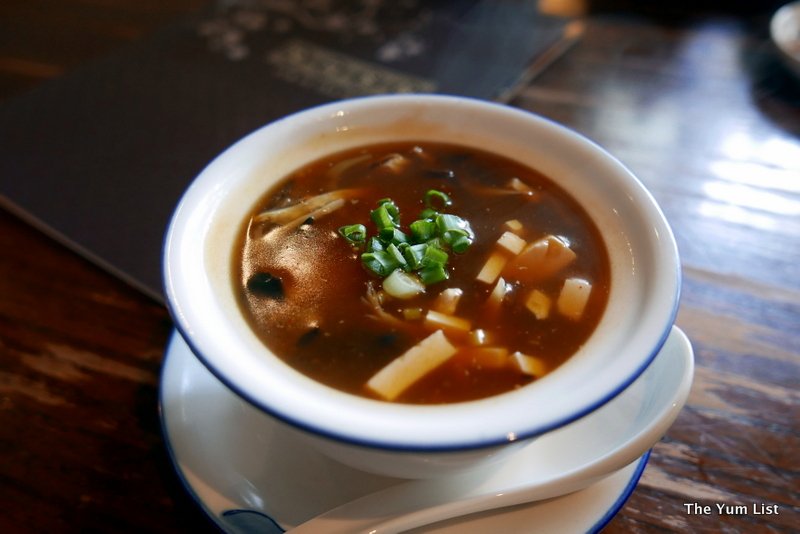 Fried Rice with prawns and salted egg (RM 30) resonates a delightful essence of curry leaf. It is extremely tasty and more-ish, though seafood eaters should be warned that this dish also contains chicken.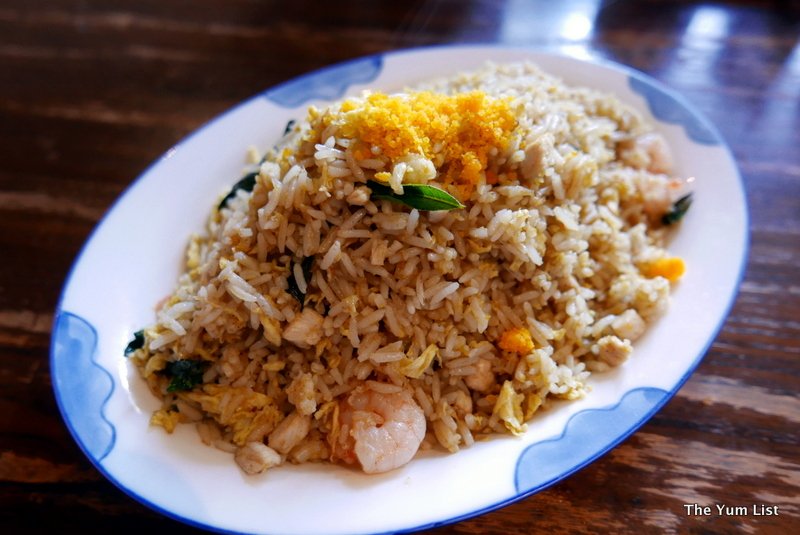 Monica and I love our veggies so Wok-fried Seasonal Vegetables with garlic (RM 26) was an easy choice. We love this wilted baby kailam with its crispy fronds.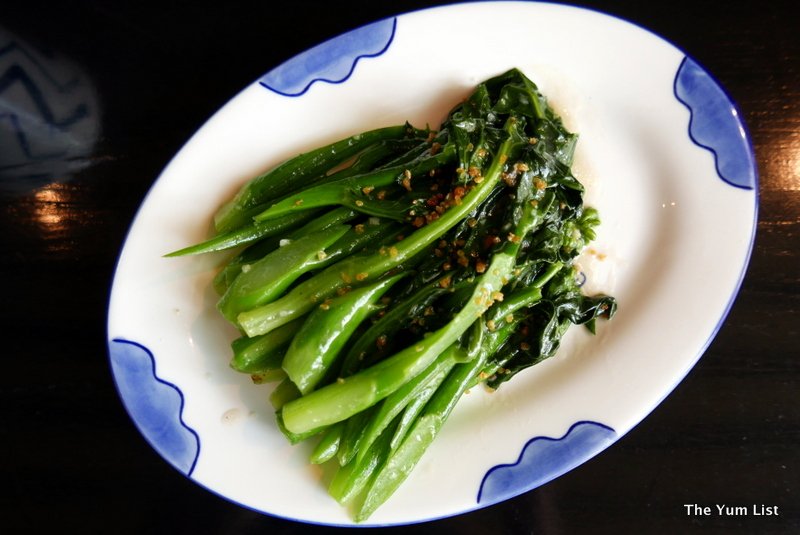 Our final savoury dish is a delicious fried Garoupa Fillet (RM 42) with plenty of greens and solid slices of ginger, all of which gives us enormous pleasure.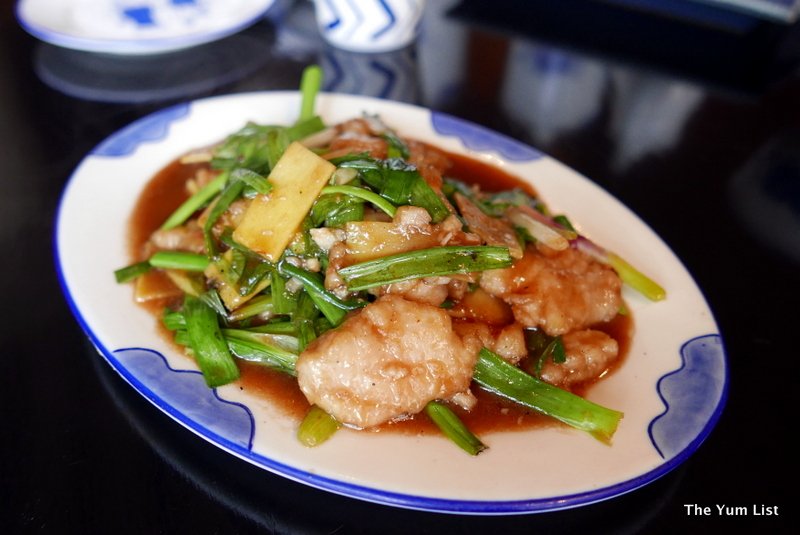 Dessert Menu Luk Yu Tea House
Chinese desserts are not well known to me and I've actually not tried many that I have enjoyed. Today is a happy turn of the scales on that front. We taste two intriguing options. Deep-Fried Pumpkin Balls (RM 10), coated with sesame seeds and filled with lotus paste, are delectably gooey and moreish. Chilled Cream of Fresh Mango (RM 12) slips down a treat, with delightful pops of pomelo amongst sago pearls. We are very happy we tried these.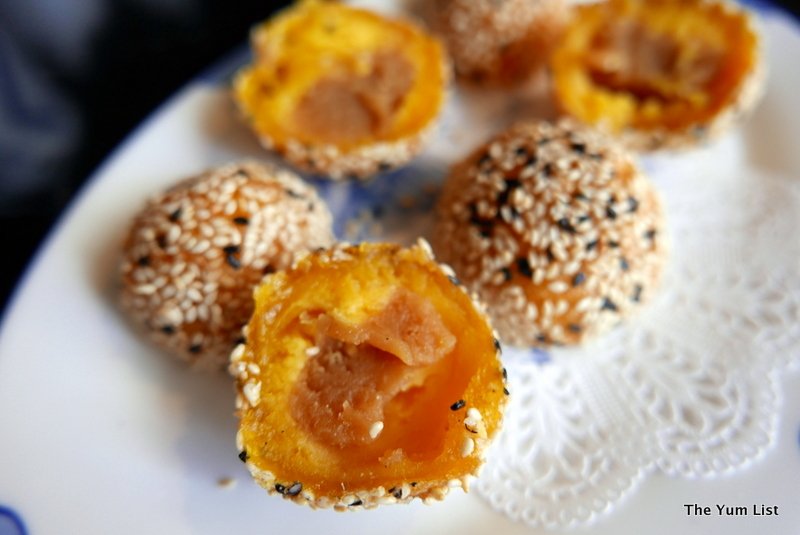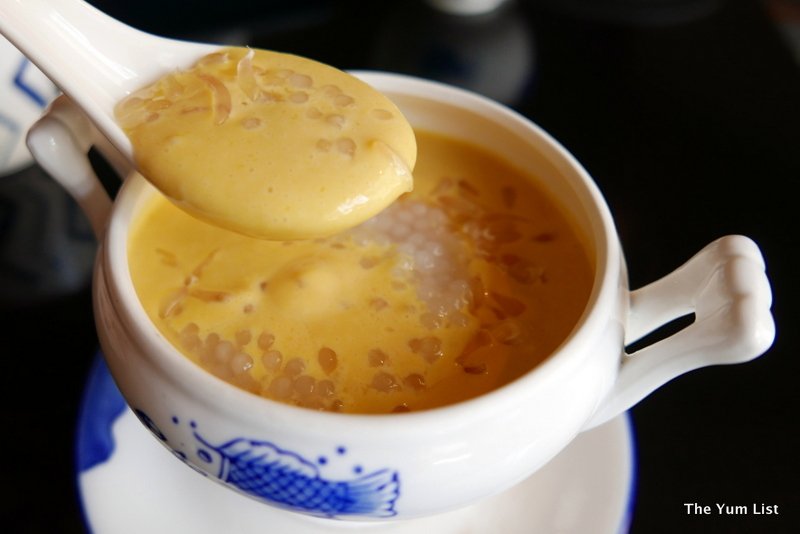 Reasons to visit: wonderful range of Chinese dishes in a fun setting. Delectable dim sum.
Luk Yu Tea House
Feast Village, Starhill Gallery
181 Jalan Bukit Bintang
Bukit Bintang, 55100 Kuala Lumpur
Malaysia
www.feastvillage.com
+603 2782 3850
[email protected]
Opening hours:
Mon – Sat: 12:00pm – 10:00pm
Sun & Public Holidays: 10:00am – 11:00pm