Words: Kirsten Durward   Photos: Monica Tindall
The a la carte menu at Shook! KL is impressive both in its simplicity and diversity. With three different cuisines and live cooking stations, this spacious restaurant at the base of Starhill Gallery is vibrant and energetic in style. It is the food quality and service, however, which keeps us coming back.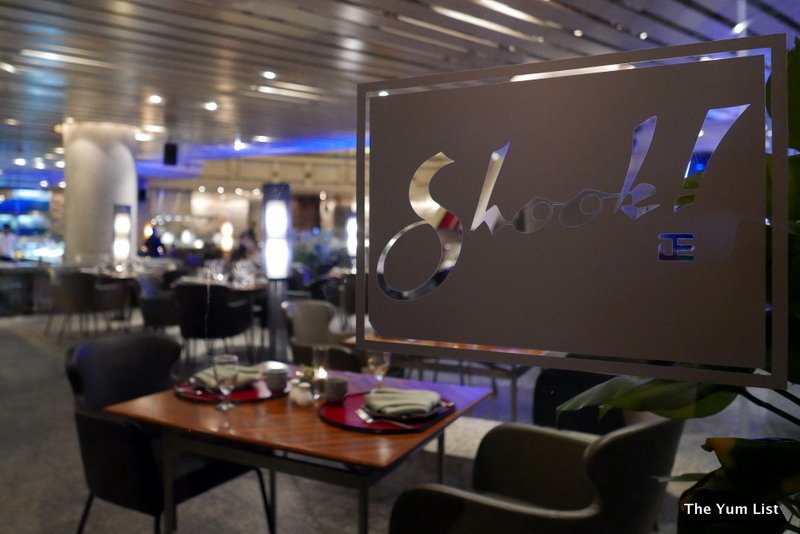 Appetizer Menu at Shook! KL
Desiring to begin with some fresh tastes and greenery, we were delighted to find a wonderful range of salads on the menu. Arugula Salad (RM 43) is just what I was seeking, a plateful of greens with a little twist, a soft poached egg and a hidden treasure of roasted Portobello mushroom as a bed. Delightful.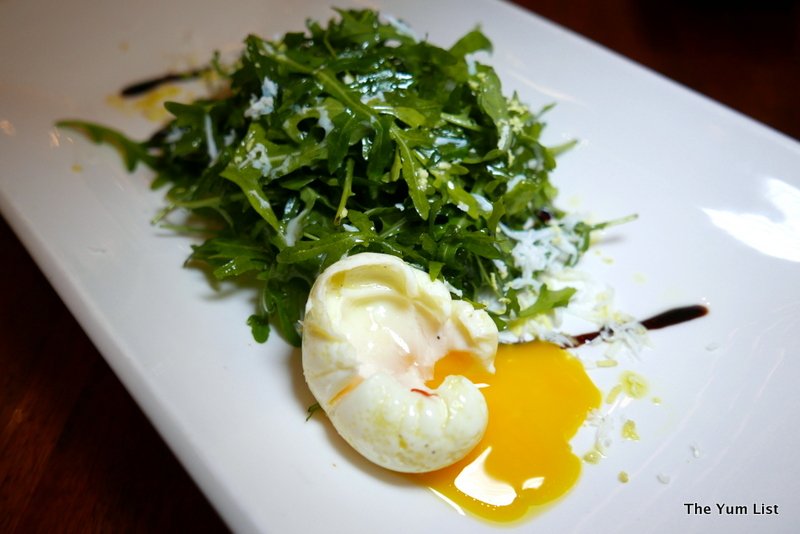 Aspara California Salad (RM 39) is a heaped plateful that we think is perfect for sharing. This colourful cacophony of textures and flavours boasts three types of lettuce, finely grated carrot, slender slices of green apple, pops of cherry tomato and cucumber, with the central stars of the dish being Japanese asparagus, avocado chunks and tobiko which a cheeky salty crunch that surprises and enhances.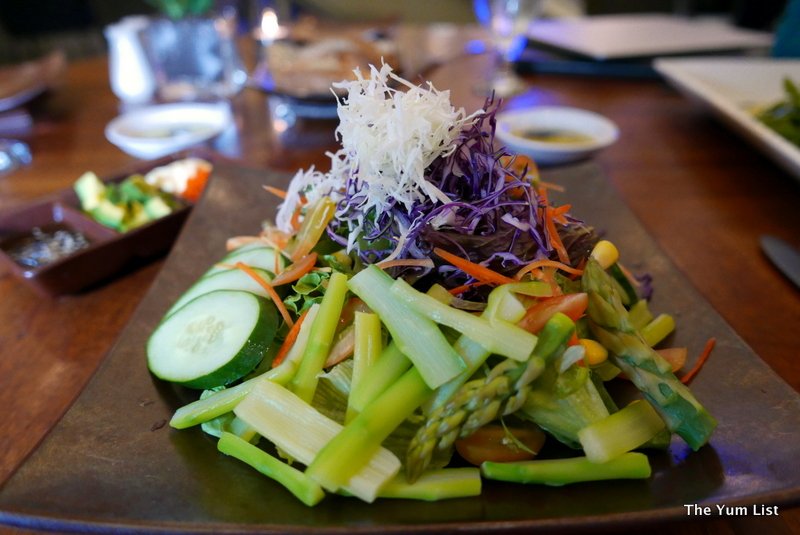 I'm a soup aficionado and the Shook! Wild Mushroom Soup (RM 32) with fresh cream and truffle oil is not a dish I can go past. I'm glad I didn't, as the presentation alone is exceedingly inviting. From the first spoonful, I relish the warm rich flavours, which are beautifully balanced and slip down with ease.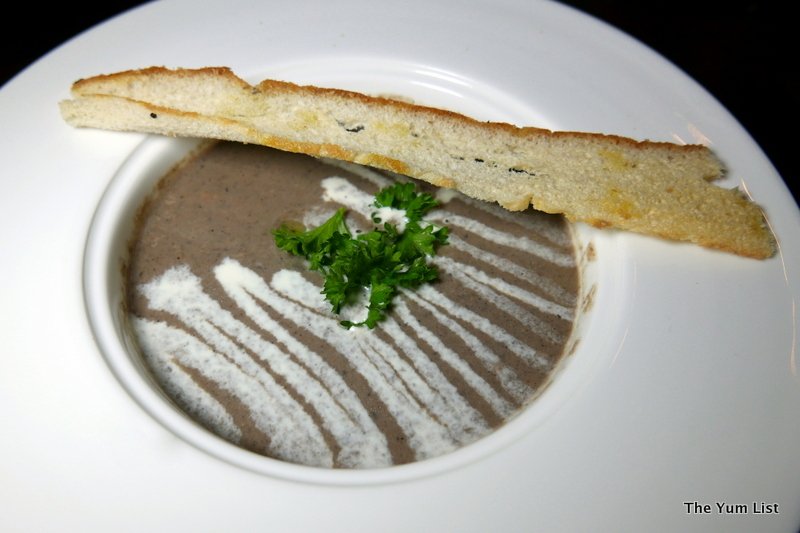 Main Menu Shook! KL
We are astounded at the serving of Malaysian Free Range Chicken (RM 88) and comment that this would be a dish easily shared between two or three people accompanied by one the salads. The chicken is tender, juicy and flavourful, the citrusy cilantro flavours brought to the forefront with the lime caper veloute. A slightly sweet and spicy mango papaya salsa gives a tropical tinge to the dish, balancing out the bed of buttery asparagus. Reluctantly we have to push our forks to the side, defeated. Once again we are missing Caning's voracious appetite.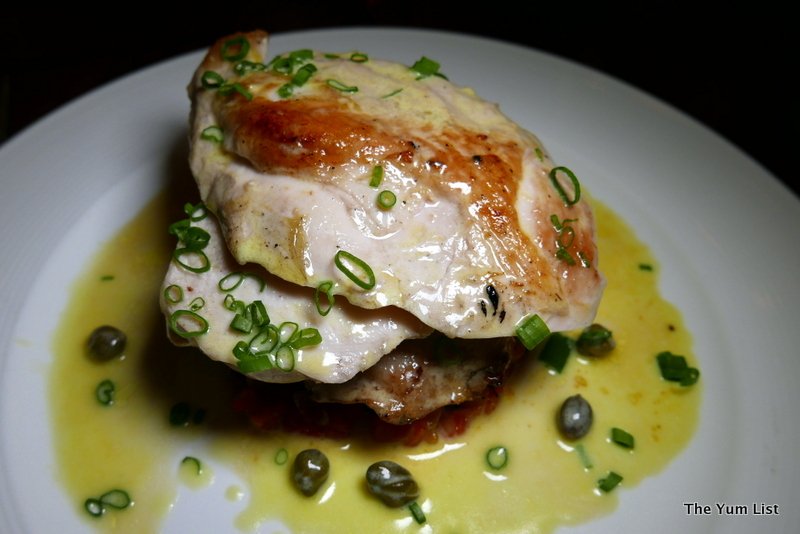 We both adore the savoury resonance of the Sea Bass Fillet Napolitano Style (RM98). Roasted in a wood oven, the fish flakes off nicely at the touch of the fork. Just a hint of spice on the tongue sets off the delectable combination of fresh herbs, roasted garlic, chillies, olives and cherry tomatoes. Altogether, this is a complex and full-flavoured dish, accompanied nicely with sautéed baby spinach and a lemon chardonnay caper veloute.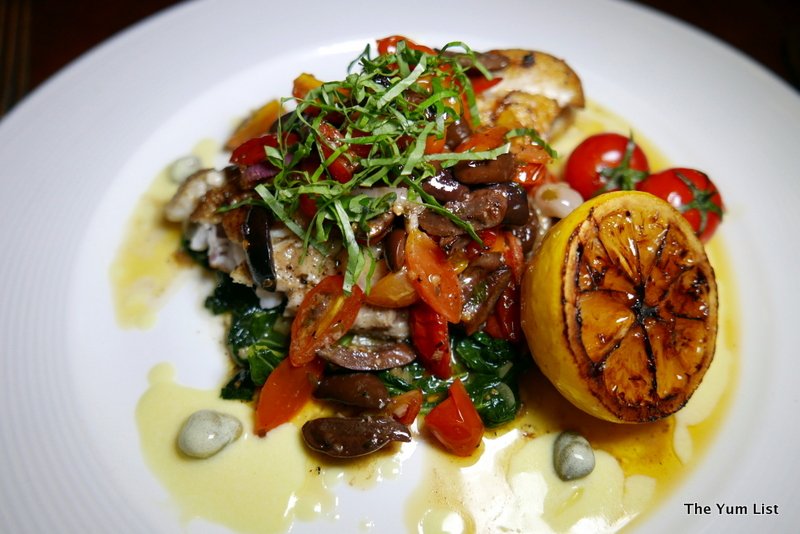 Dessert Menu Shook! KL
We absolutely could have managed without dessert today but the Palette of Chocolate (RM 58) catches our eye so we agree to a sharing plate. When the dish arrives, we are glad we caved, we both concur that it is one of the most unusual platings we have seen together. Palette is exactly the right name, as the Ganache base resembles an artist's paint board, with five original fillings. We take tiny spoonfuls of each; pistachio puree being the most surprising, and sea salt caramel being my personal favourite. Topped by a delicate white chocolate ice cream, there is nothing not to like in this concoction.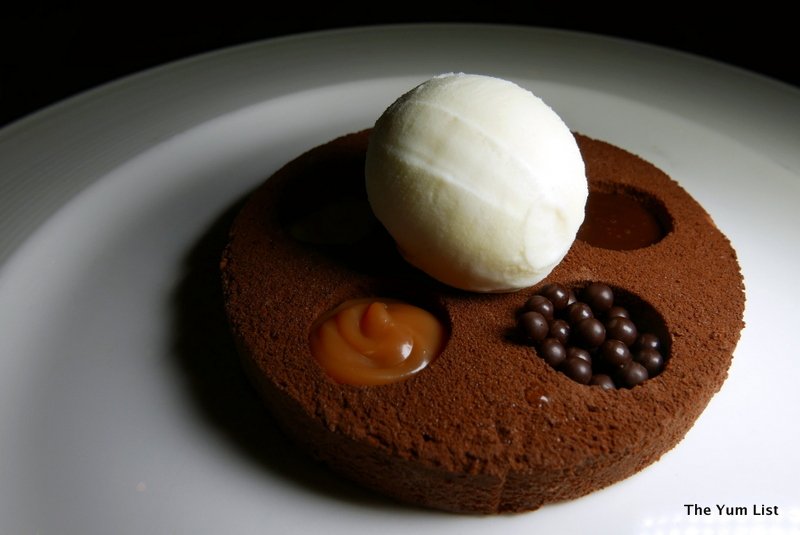 Once again we have delighted in the sense of space, quality produce and discreet courteous service that typifies the Shook! KL experience. Looking forward to my next visit already!
Reasons to visit Shook! KL: generous portion size, wonderful flavour combinations, cleverly designed menu.
We ordered a la carte for this evening but Shook! is renowned city-wide for their seafood buffet and live music entertainment. Read more about Shook! Saturday Night Vibes here.
Shook! KL
Feast Village, Starhill Gallery
181 Jalan Bukit Bintang
Bukit Bintang, 55100 Kuala Lumpur
Malaysia
www.feastvillage.com/shook
+60 3-2782 3875
Opening hours:
6 am – 11 pm
• All prices are inclusive of tax and service.