Words: Patricia Podorsek   Photos: Monica Tindall
Neighborhood vibes are one of the many things I like about living in KL. Every part of town, it seems, has a distinct feel, largely defined by the selection of shops and eateries where locals spend their time. In my own little corner of Ampang, a short row of restaurants on the backside of Jalan Ampang provides easy food and social outlets for my friends and family. A favorite along this row, Sapore Restaurant, has recently added several new items to their menu. I was happy to have an additional excuse to enjoy the wine and tapas of this Mediterranean favorite.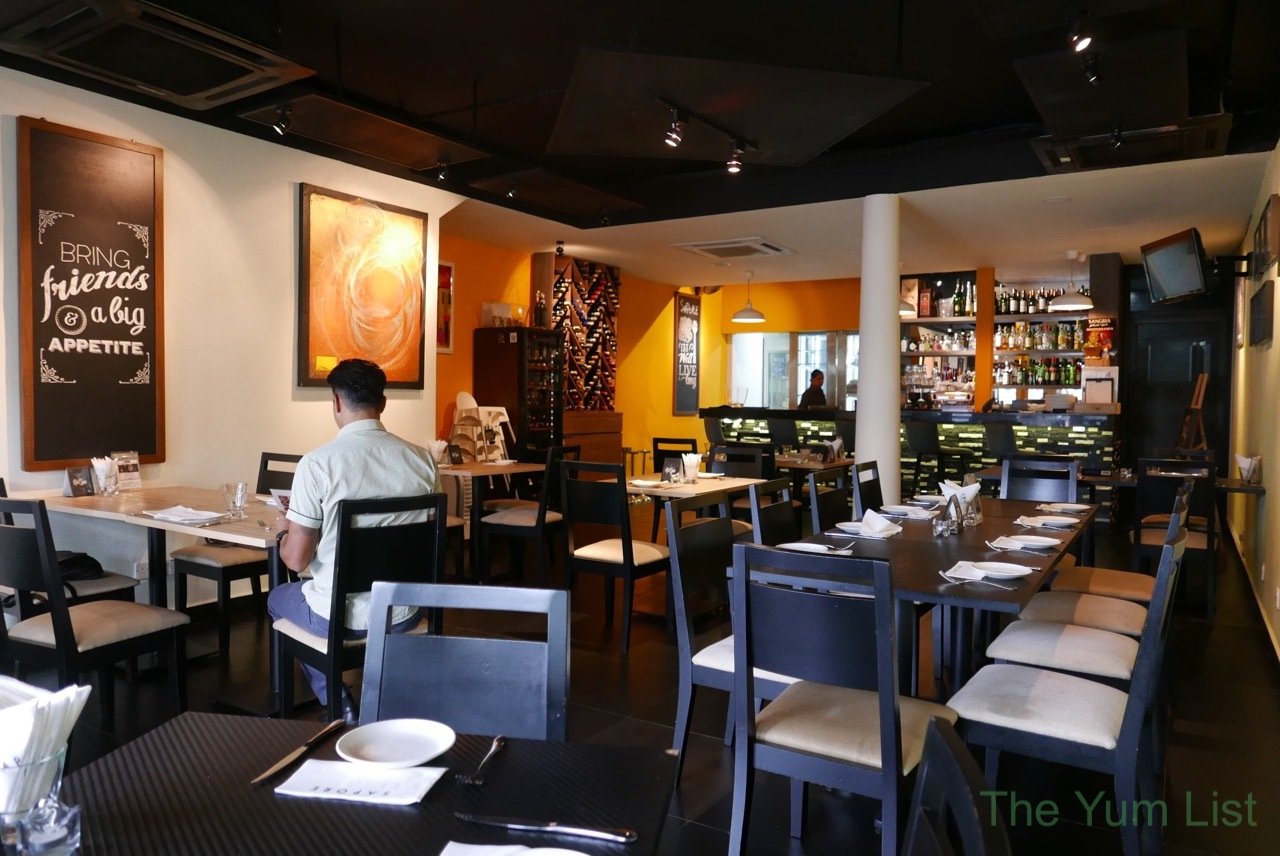 Sapore Ampang
Chef Fabio started us off with a little something off the Hot Tapas menu: Potato Cake with Mozzarella Cheese (RM18). Bear with me for a second: I want you to think about the poshest hotel you've ever stayed in, and remember what it was like to fall into the softest, fluffiest, most consuming set of pillows and quilts imaginable. I know it will sound ridiculous, but that is exactly what came to mind when I took my first bite. Layers of very thinly sliced potatoes are interlaced with mozzarella, olive oil and very simple seasonings for a baked gratin that is as light and fluffy as the bed I imagined. It was dreamy and everything bad for me in all the right ways. I couldn't stop eating it.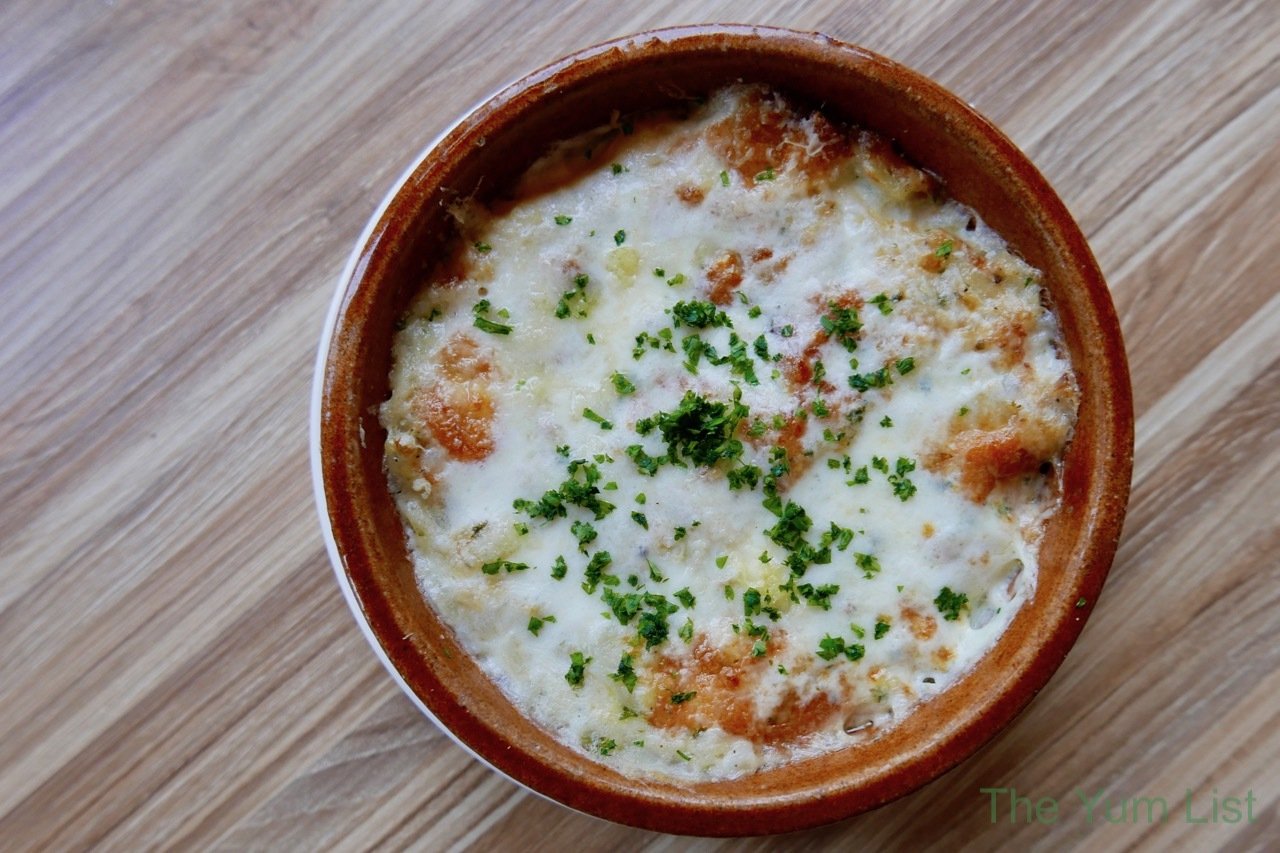 Cocktail Menu Sapore Ampang
There is possibly only one thing that could tear my attention from amazing starch and cheese, and that is a cocktail to go along with it! Mixologist Shawn has created a set of signature cocktails to tempt and tantalize the guests. He started us off with The Enchantress (RM38), hibiscus-infused gin cut with lemon juice, pomegranate syrup, and a splash of soda. This floral cocktail is light and bubbly, and a refreshing way to take the edge off a hot afternoon. Fans of sweeter cocktails will appreciate the Tutti Frutti (RM28). Here, coconut rum is blended with triple sec and a variety of juices. This drink tastes just like its name: cool and super fruity!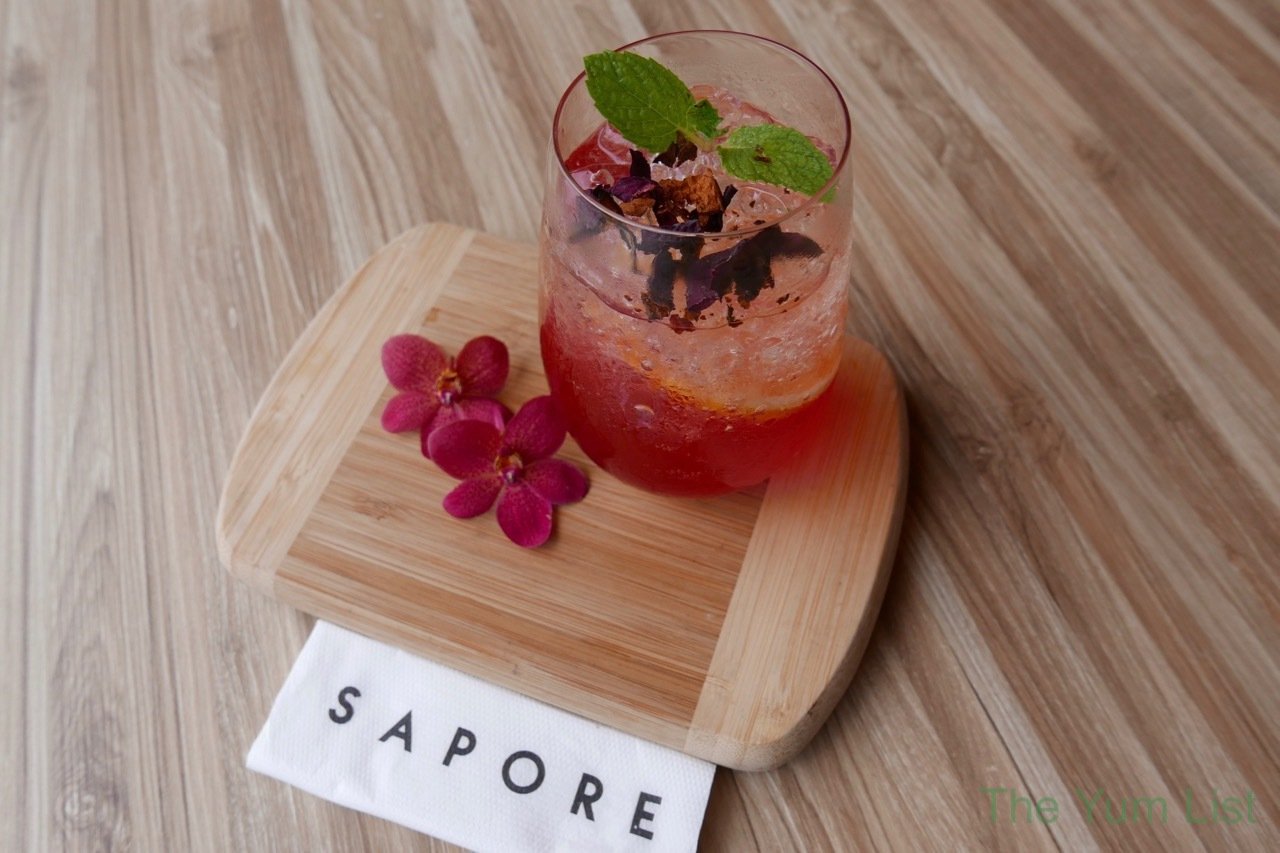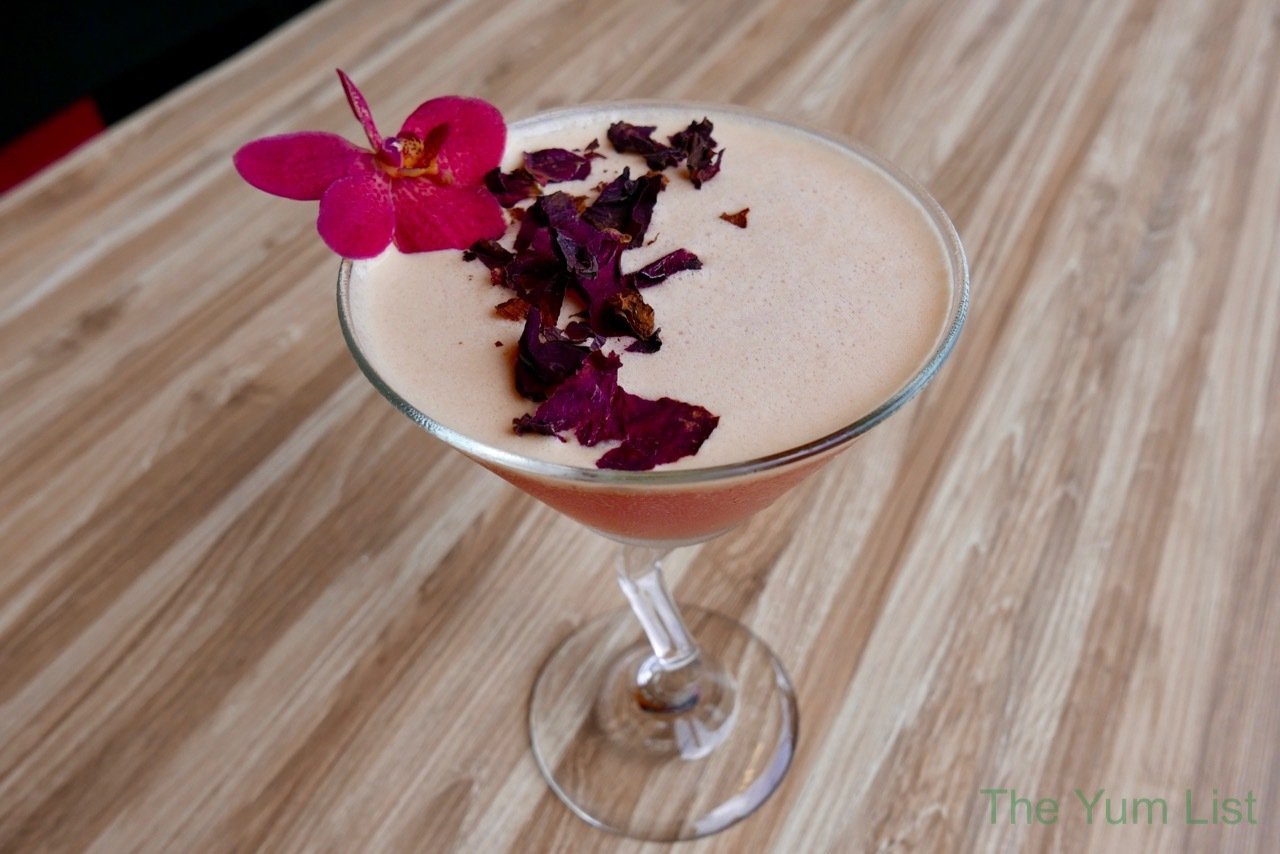 Pizza Menu Sapore Ampang
As you might expect from a Spanish-Italian restaurant, pork is most definitely featured on the menu. Two different types of ham adorn the "Dua" pizza created by our host, half-and-half ham-and-cheesy deliciousness! On one side we find thin slices of Coppa ham with meaty oyster mushrooms. On the other, Parma ham and white mushrooms dressed with rucola. What makes Sapore's pizza so special is the sauce, only ever made with hand-pressed tomatoes, never pureed. The result is a chunky rustic base that keeps all the flavors focused and fresh. With a generous helping of buffalo mozzarella on top, we have no reason to stop until only crumbs remain on the board.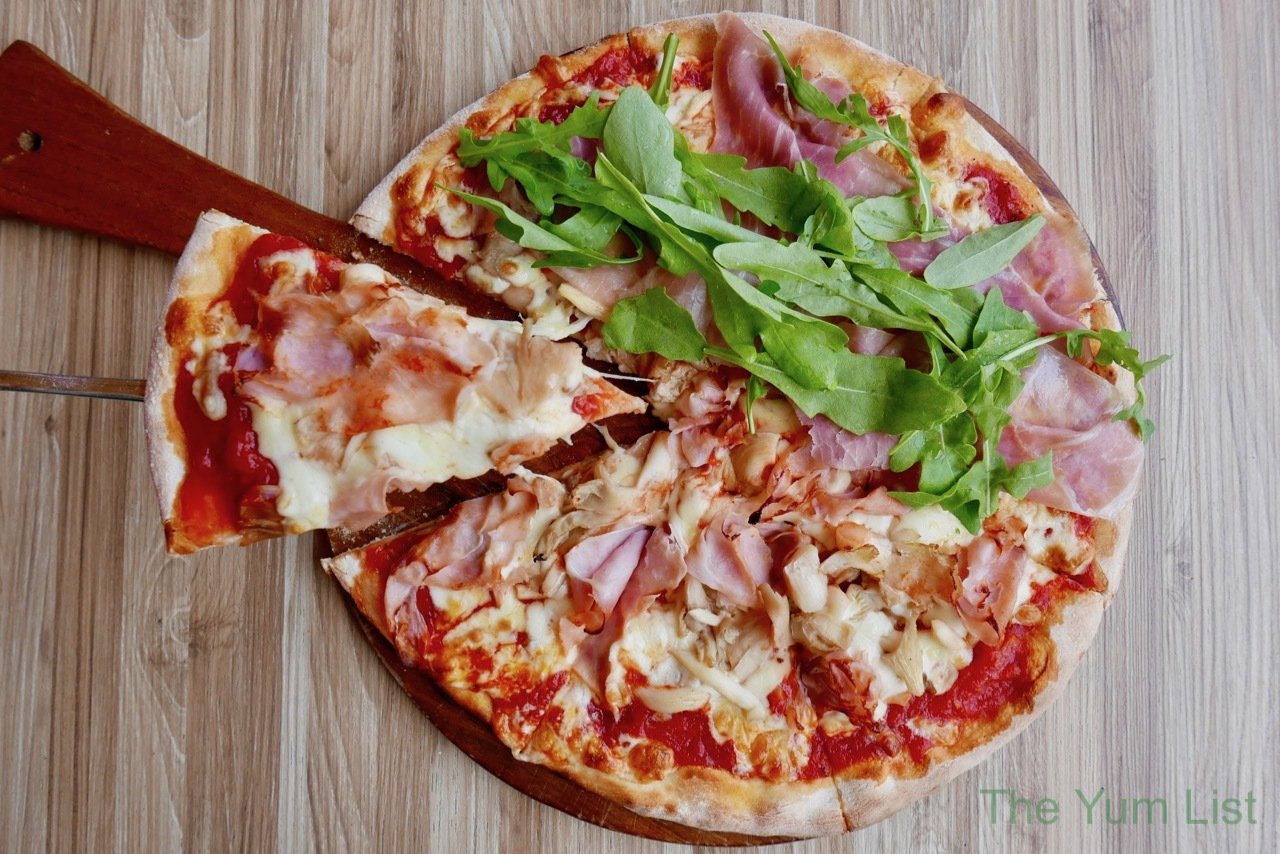 Pasta
More from the Italian side of Sapore's new menu are two pasta dishes, both made in-house with only high-quality semolina and eggs. The Gnocchi (RM32) arrives in dreamy little pillows (just like the potato cake!) suited with a spicy minced pork sauce. The picante andouille sausage at its heart is a specialty of Calabria, a region deep in southern Italy. With a little paprika and a few toasted walnuts for crunch, this is a hearty meal delivering robust flavors and more than a little kick.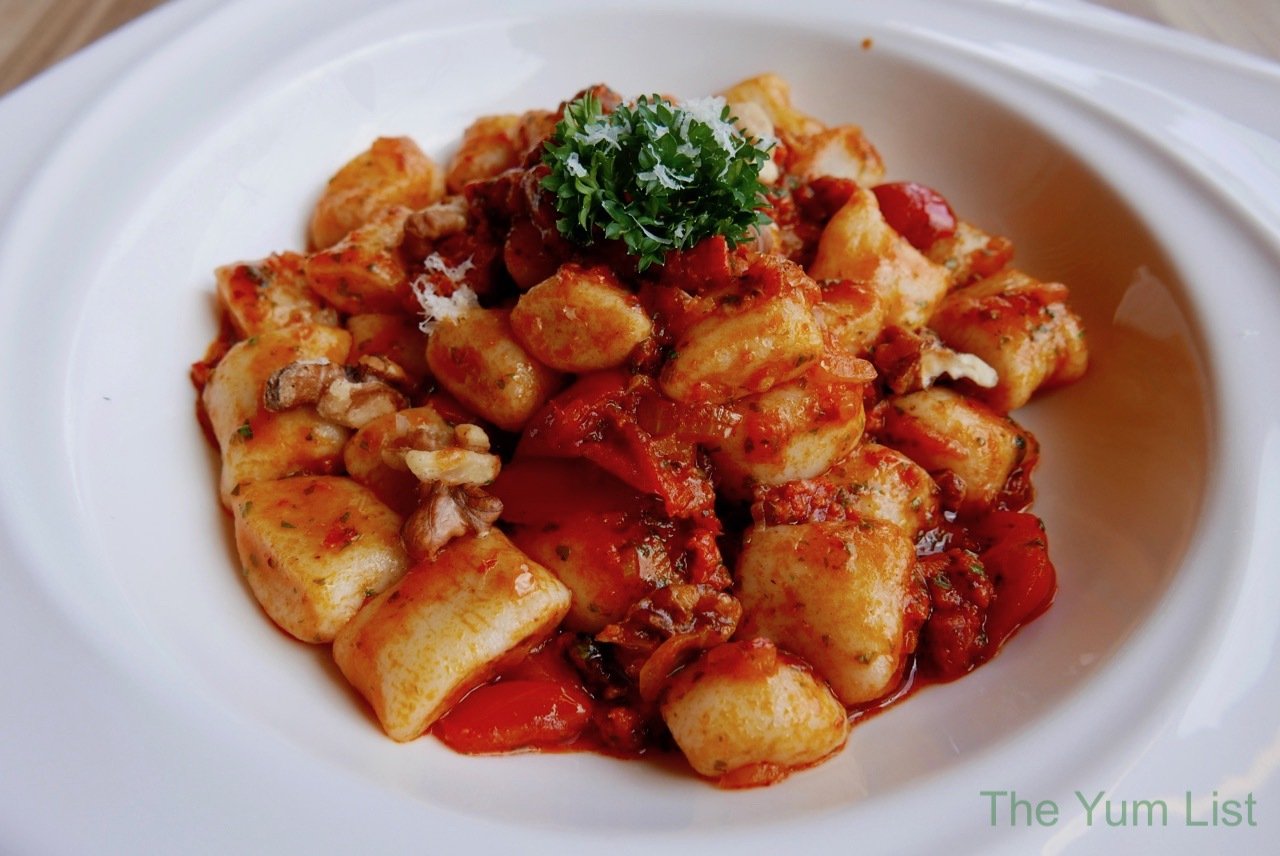 The second pasta tosses wide pappardelle noodles with coarsely chopped shimeji and porcini mushrooms. By threading a few drops of truffle oil into the stock and topping with thin slices of aged parmesan, the rich, earthy sauce will have you asking for a spoon long after the pasta is gone.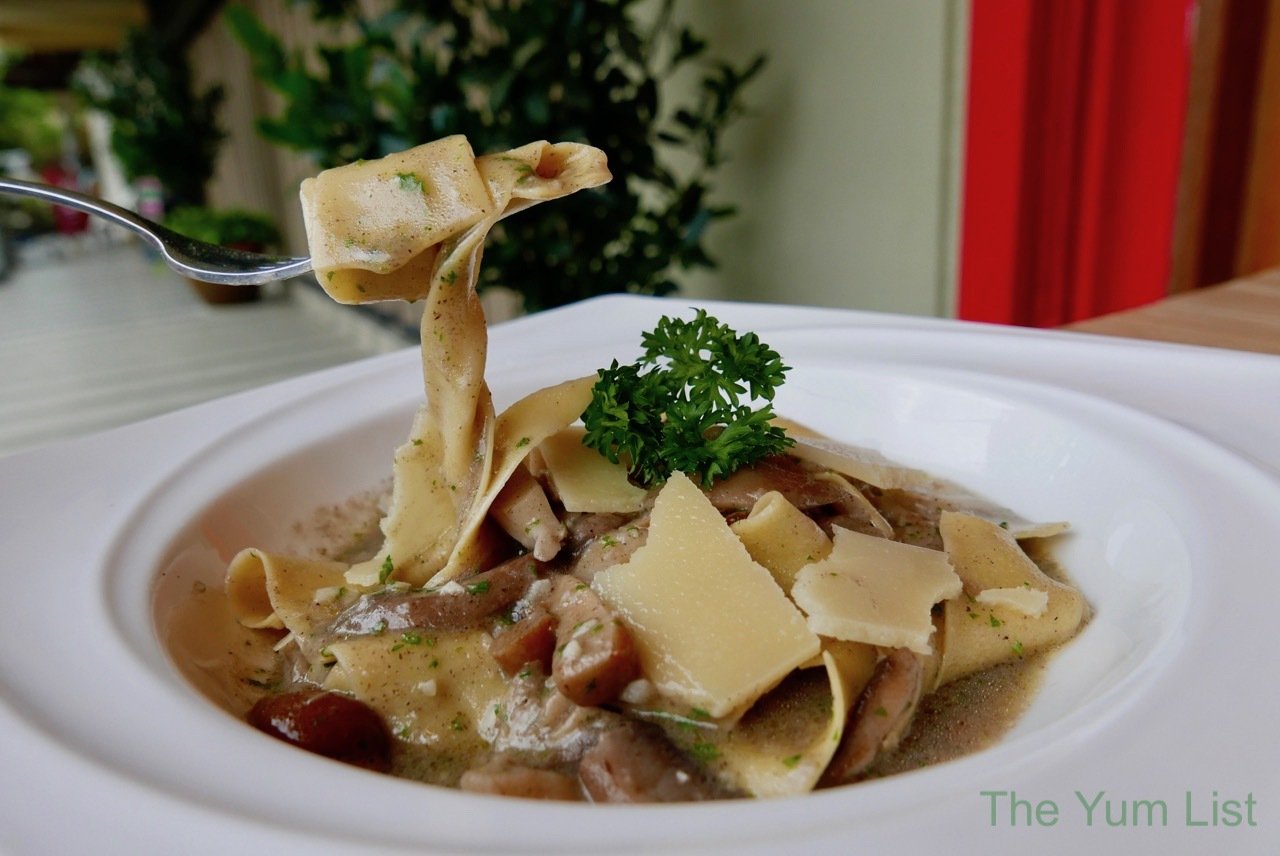 Porky Main
From the Spanish side of the new menu, we tried the Iberico Abanico (RM49), a specialized cut of pork rib marbled with just enough fat to keep the steak juicy and tender. Served with rosemary jus, truffle mashed potatoes, and a simple salad, what seems to be straightforward meat-and-potatoes meal is transformed into a decadent enterprise.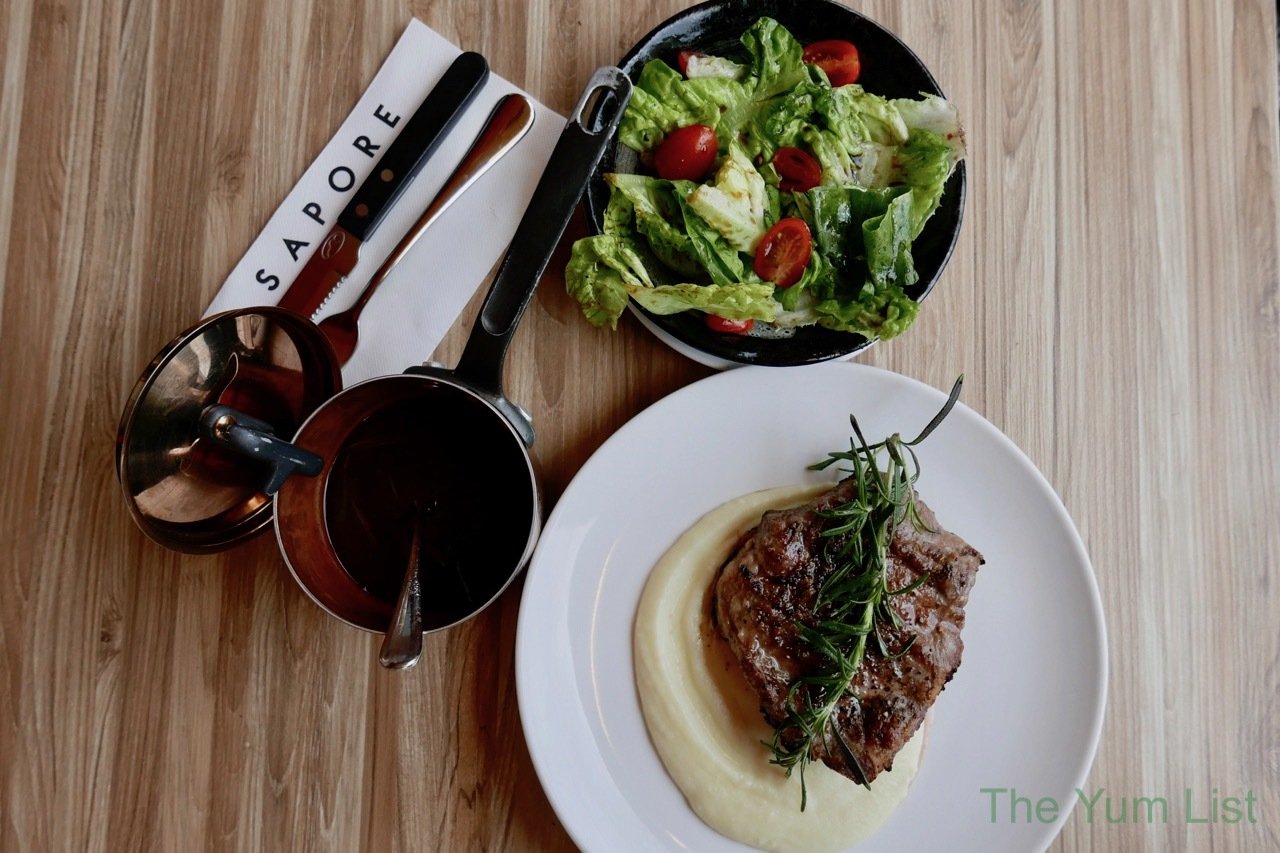 Cheese Plate
Having sampled some of the hams from the charcuterie on our pizza, it was time to finish off the meal with a little cheese. The Cheese Selection Plate (RM52) delivered three distinctly flavored cheeses. First was the Taleggio, a strong-smelling but mild-tasting cheese from Italy that finished with a bit of a fruity tang. Second was Queso de Capra, a zesty semi-soft goat cheese. Lastly, we found a 32-month aged parmesan, salty and complex. With a little honey, walnuts and berry, this was a perfect way to finish off the meal.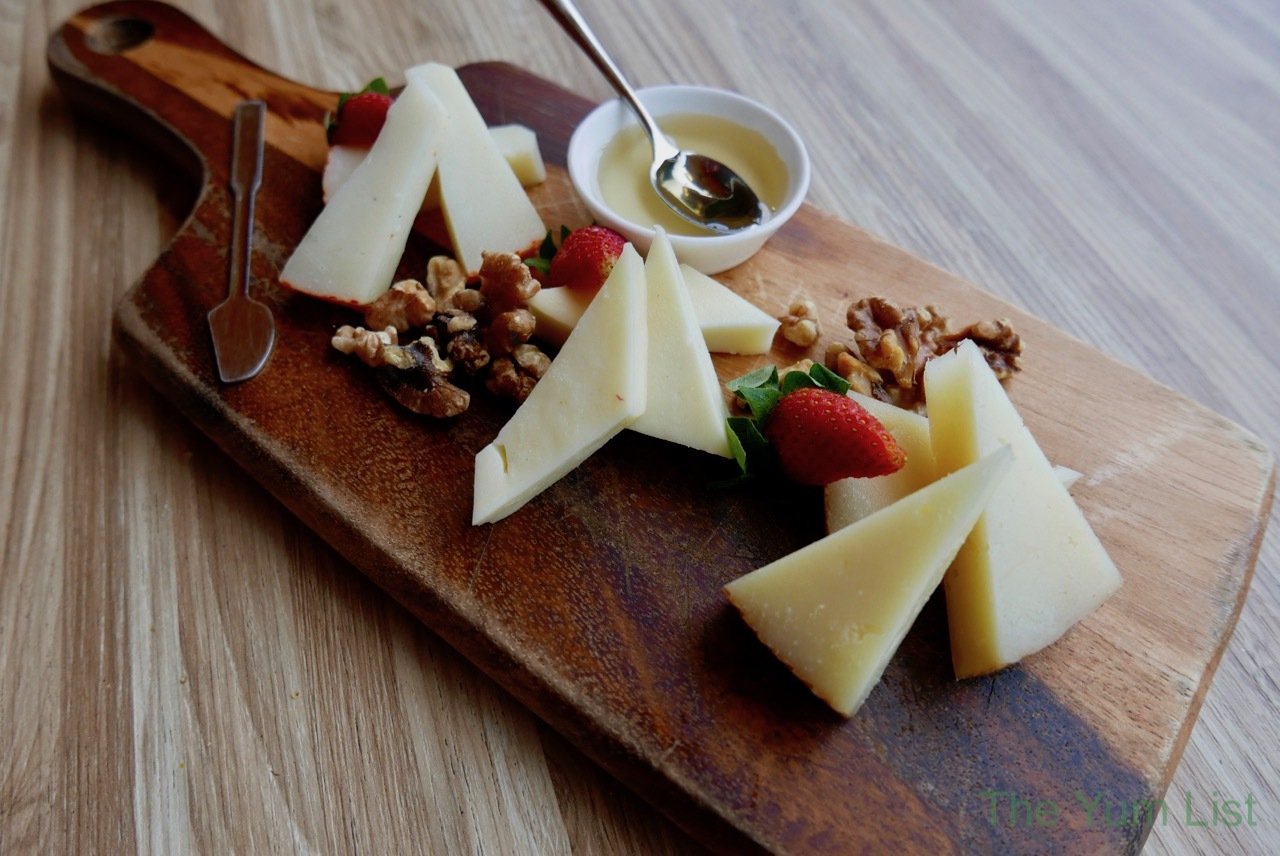 Remedy of Happiness at Sapore Ampang
But to guarantee our good feelings as we left, Mixologist Shawn reappeared with Remedy of Happiness (RM38), a cocktail made from house-infused chile and sour plum gin. Blended with Cointreau, cherry brandy, and grapefruit juice, we left with our sweet tooths satisfied as well.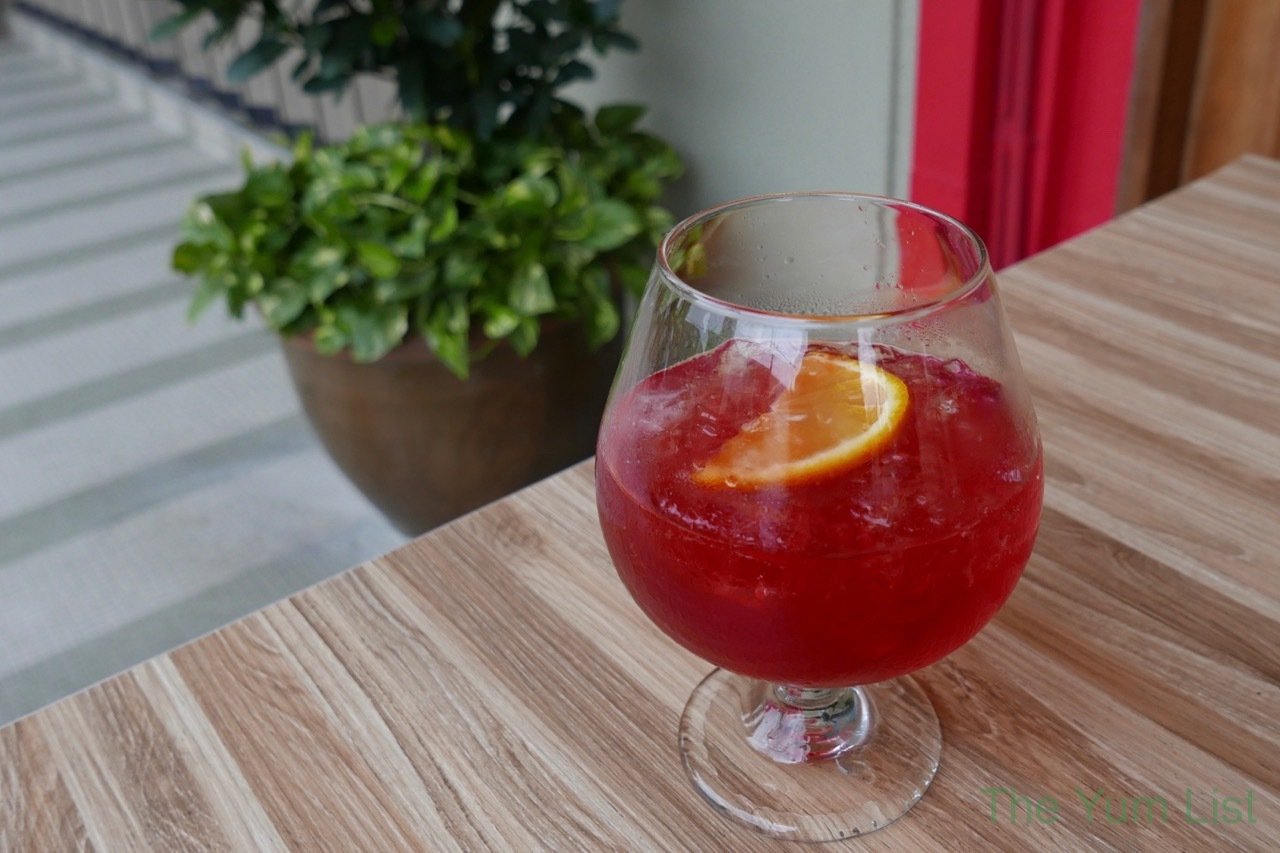 Sapore offers a well-chosen selection of all the best parts of Mediterranean cuisine, from pizza to the charcuterie board. The wine list is similarly thoughtful, with most wines from Spain and Italy. This is a place where you can find good food, good drink, and good value, but best of all, it comes with a warmth and casual intimacy you can only find in a neighborhood place. I'm happy it's in mine.
Reasons to visit Sapore Ampang: comfortable, neighbourhood feel; dreamy potato cake; quality cold cuts and cheeses; porky pasta dishes.
Sapore Ampang
18 Persiaran Ampang
Desa Pahlawan
55000 Kuala Lumpur
Malaysia
+6 03 4266 6362
sapore18my.com
Opening Hours Sapore Ampang
Weekdays from 11:30 am – 3 pm and again from 6 pm – 11:30 pm
Weekends, all day, from 11 am – 11:30 pm
Watch for weekly specials on drinks and food, and check out their Spanish paella on Sundays.