Words: Craig Selby    Photos: Monica Tindall
The Eighth Avenue in Publika is a friendly, chill out kind of place. It has a nice mix of expats and locals, great ambience and comfortable seating for long nights of eating, drinking and chatting. Positioned as a place for great food and drinks, the team at The Eighth Avenue certainly deliver on all fronts. In our books, it ticks all the boxes, and well too.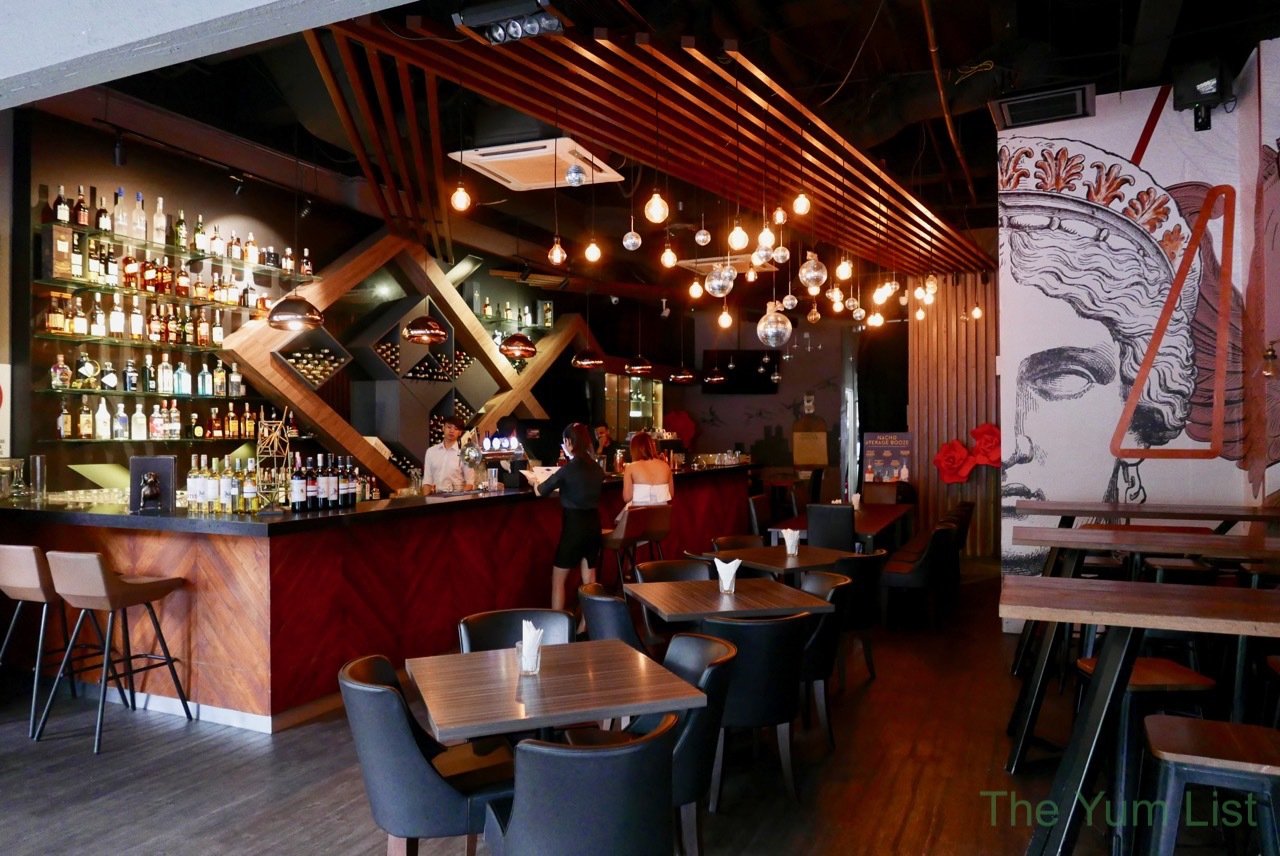 New Menu The Eighth Avenue Publika
With a recently-revised menu, focusing on shared food and collective meals, there is certainly something for everyone. A reimagined cocktail menu, crafted exclusively for The Eighth Avenue, ensures that everyone will have a great time. We certainly did, and so too did our friends.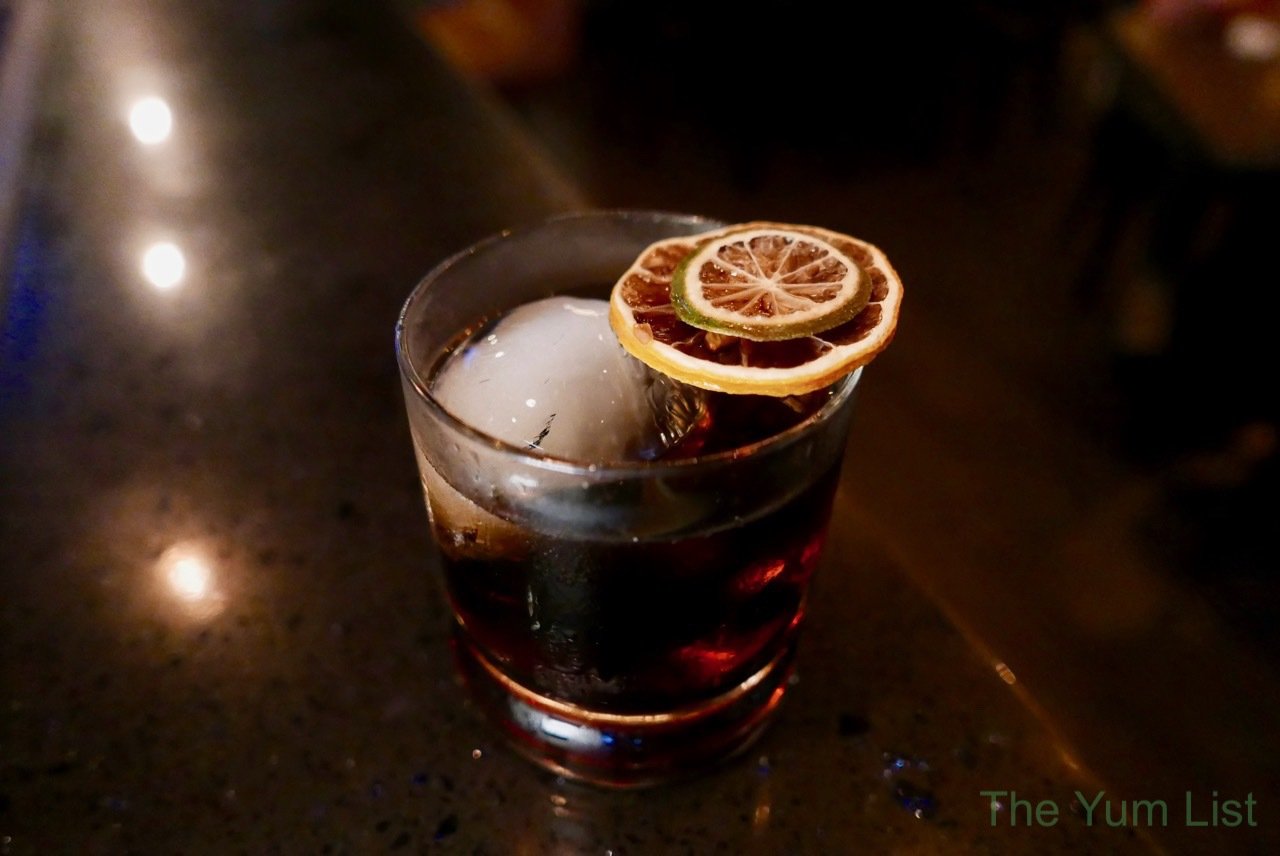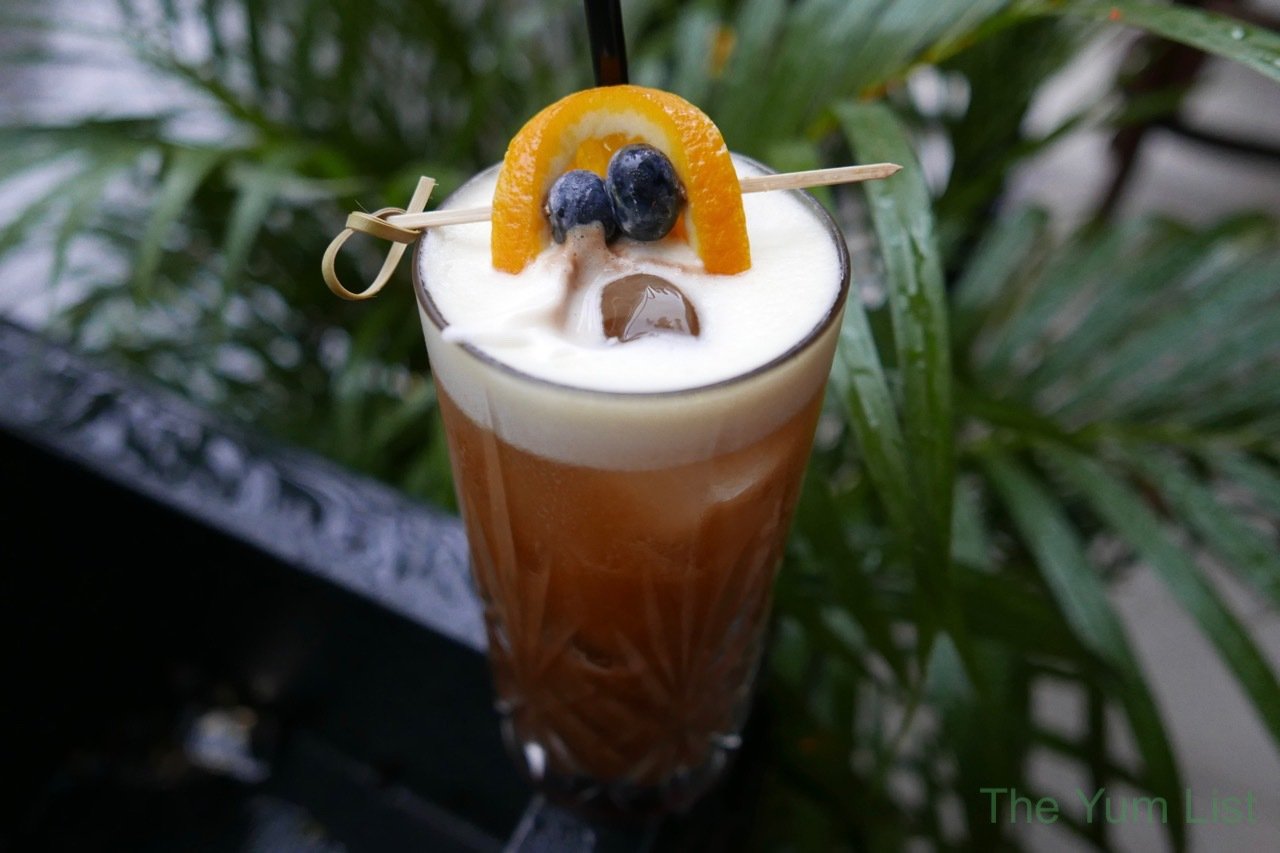 Starters and Cocktails
Our evening started with a trio of cheeses chaperoned with a scattering of fruit and nuts. Creamy cheeses, smooth in flavour, made an excellent starting point for our culinary journey at The Eighth Avenue. They too would be a suitable afternoon nibble with a glass of wine.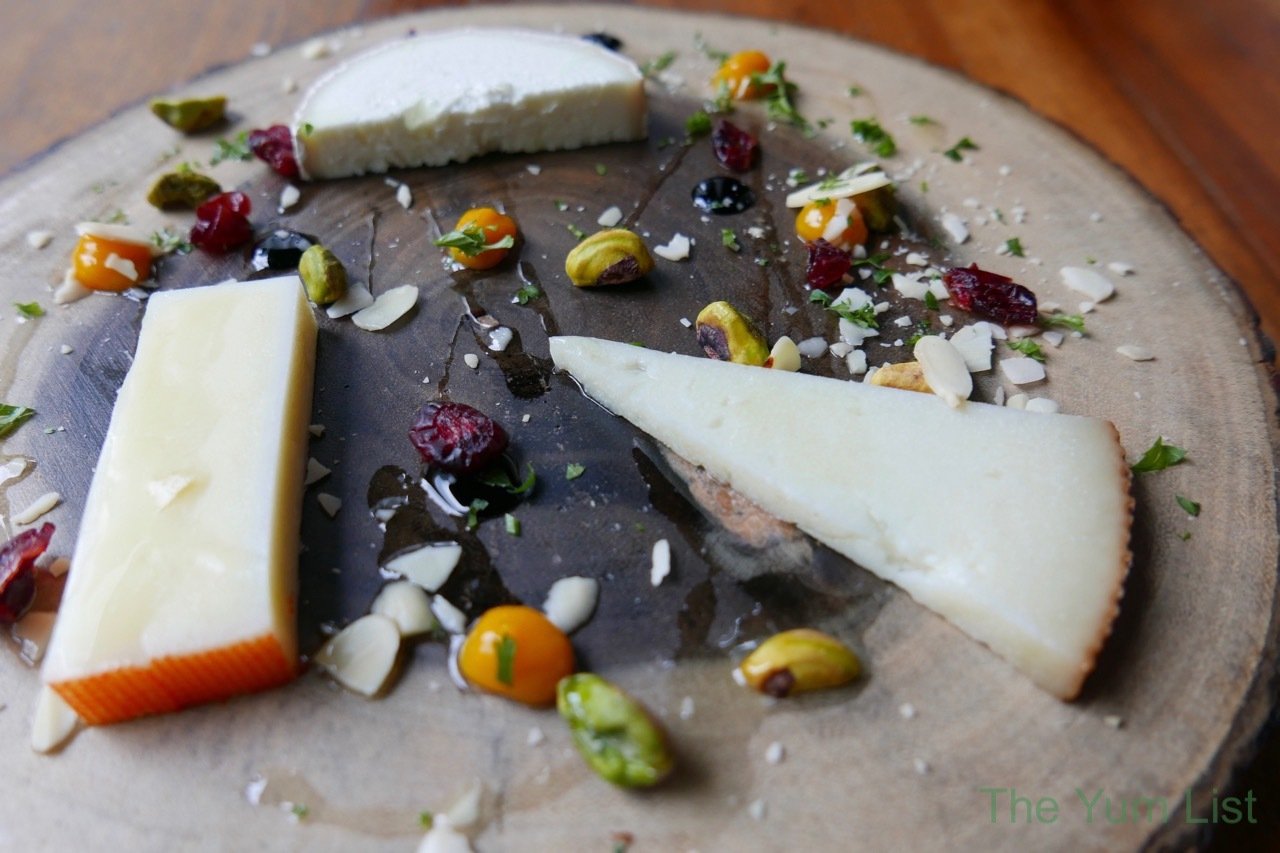 We kicked off the cocktail tasting with the Wild Child – and it certainly was; Tequila base, with cold-brew Earl Grey tea, sherry, and French liqueur. What a hit! Literally. The potency of the drink hit the back of the throat but the familiarity of the bergamot flavours welcomed me to sip more. Well, not sip, gulp perhaps. Mermaid Tears was another pleasant surprise – cinnamon-infused whiskey and orange liqueur – sweet to the tongue but definitely well-considered and balanced. If these two recipes are anything to go by, we sure were in for a Friday night treat!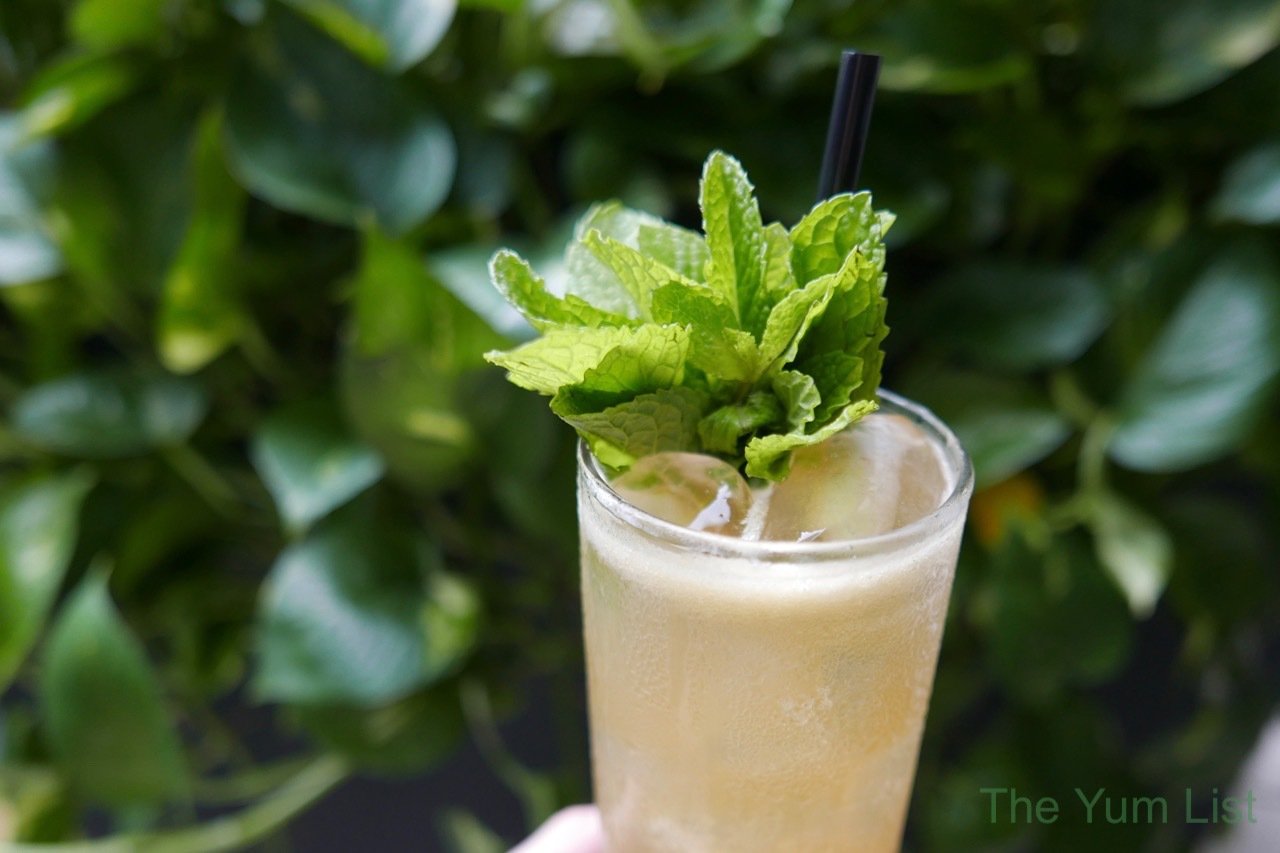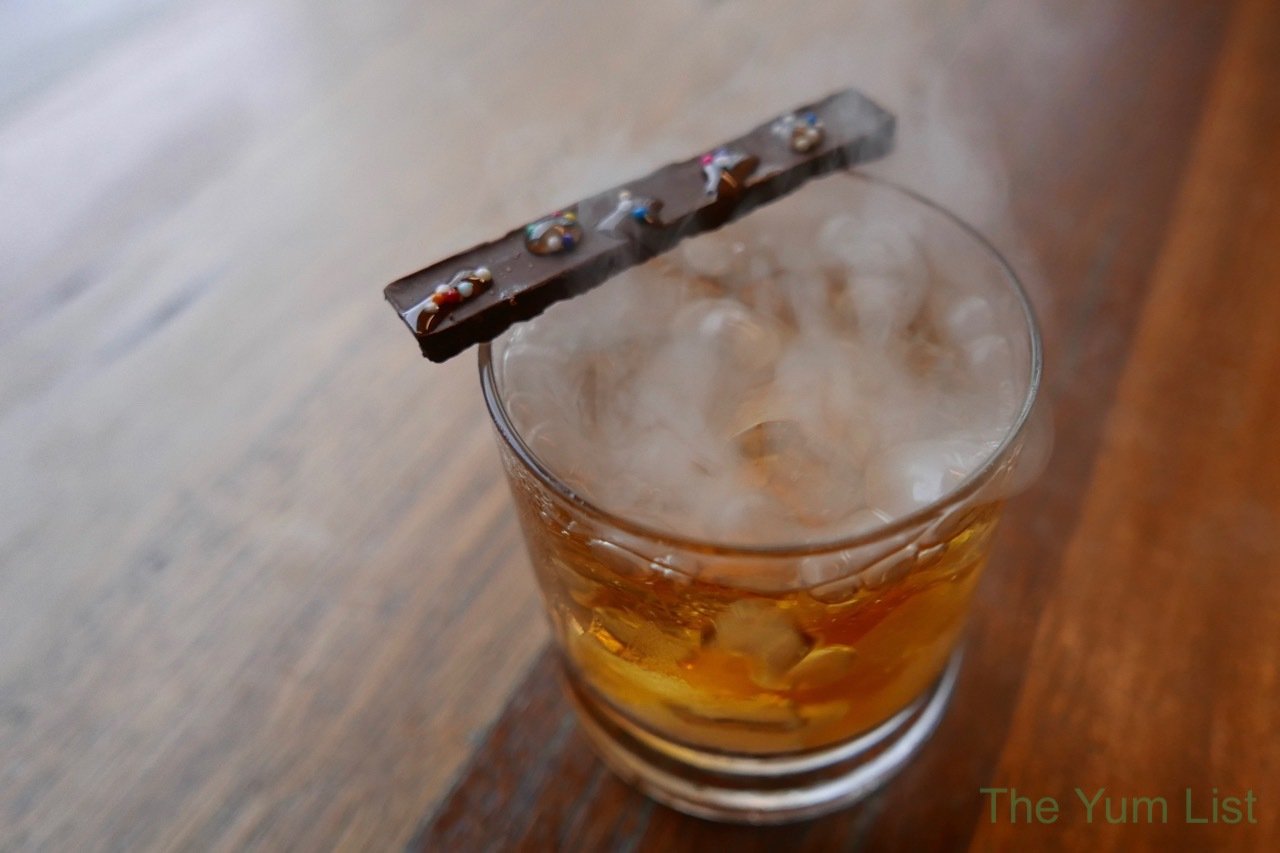 Chef Pablo, the restaurant's kitchen consultant (and a well-respected Spanish chef in KL) told us that the next dish took quite some experimentation. Simple in concept, but fantastic in execution, the spinach salad with lightly grilled cheese was a pure delight. After trying a wide variety of cheeses, the chef and his team settled on Spanish goat's cheese. Take a firm slab of pressed milk curd, pan fry it lightly so that it starts to melt, and serve over garden greens with a hint of aged balsamic, deep rich tomato cubes, mango, and almond flakes for crunch. Perfection. Fresh, creamy and inviting.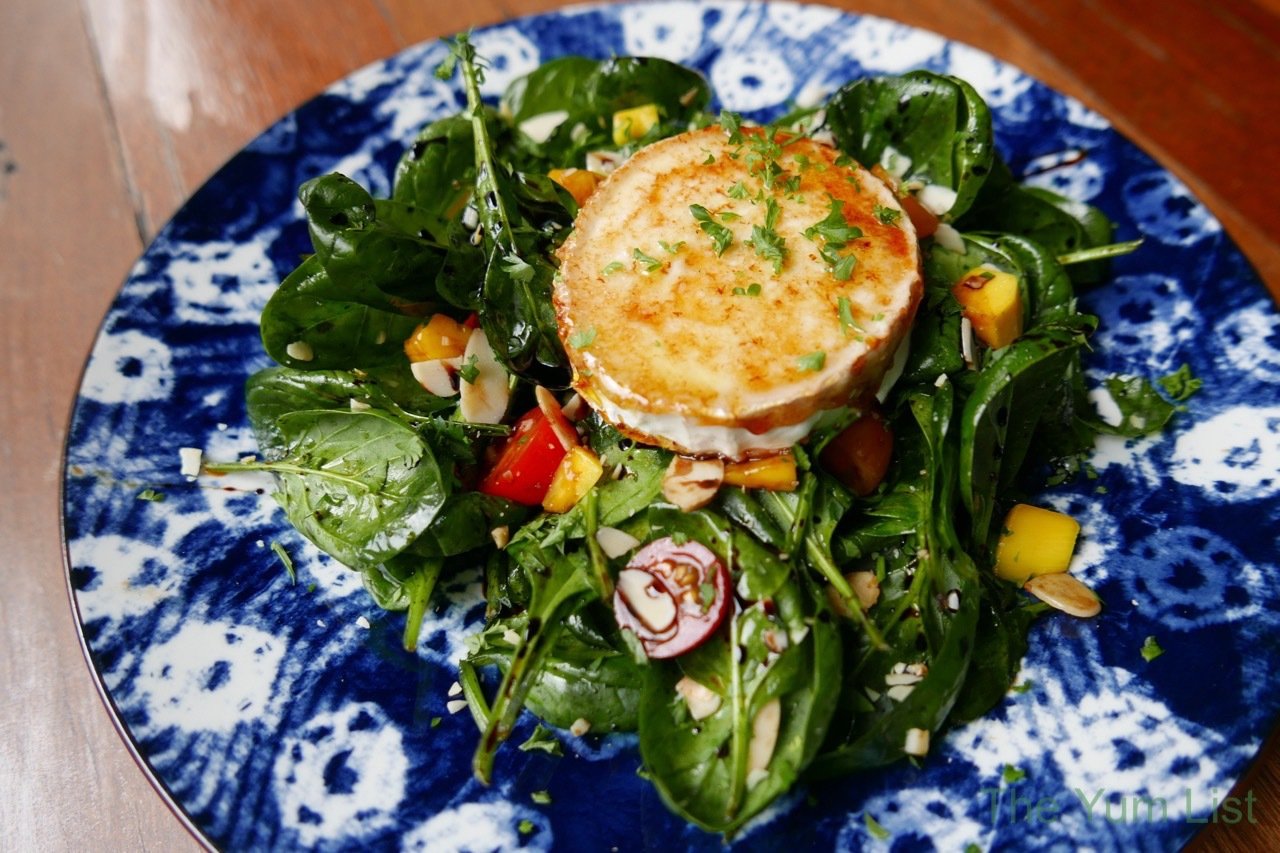 A mountain of crispy-deep-fried squid rings (Oh My Calamari fritters) served with house-made lemon mayonnaise featured plump and juicy squid. Each bite was excellent, and the generous portion of this dish makes it ideal for sharing with friends.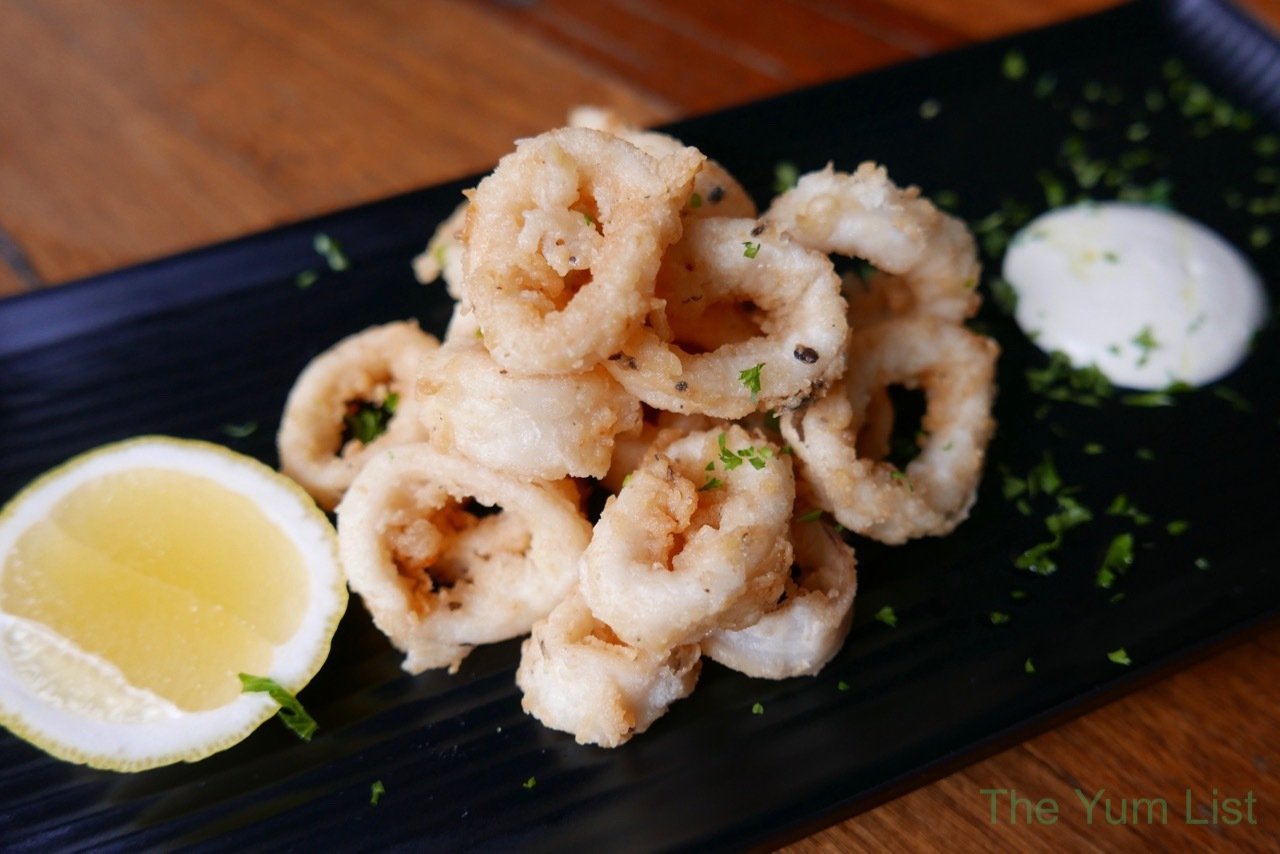 Next, in the cocktail line-up was Bird of Paradise – rare indeed – a combination of gin, orange, and raspberry. The citrus flavour worked well with the premium gin to form a refreshing drink.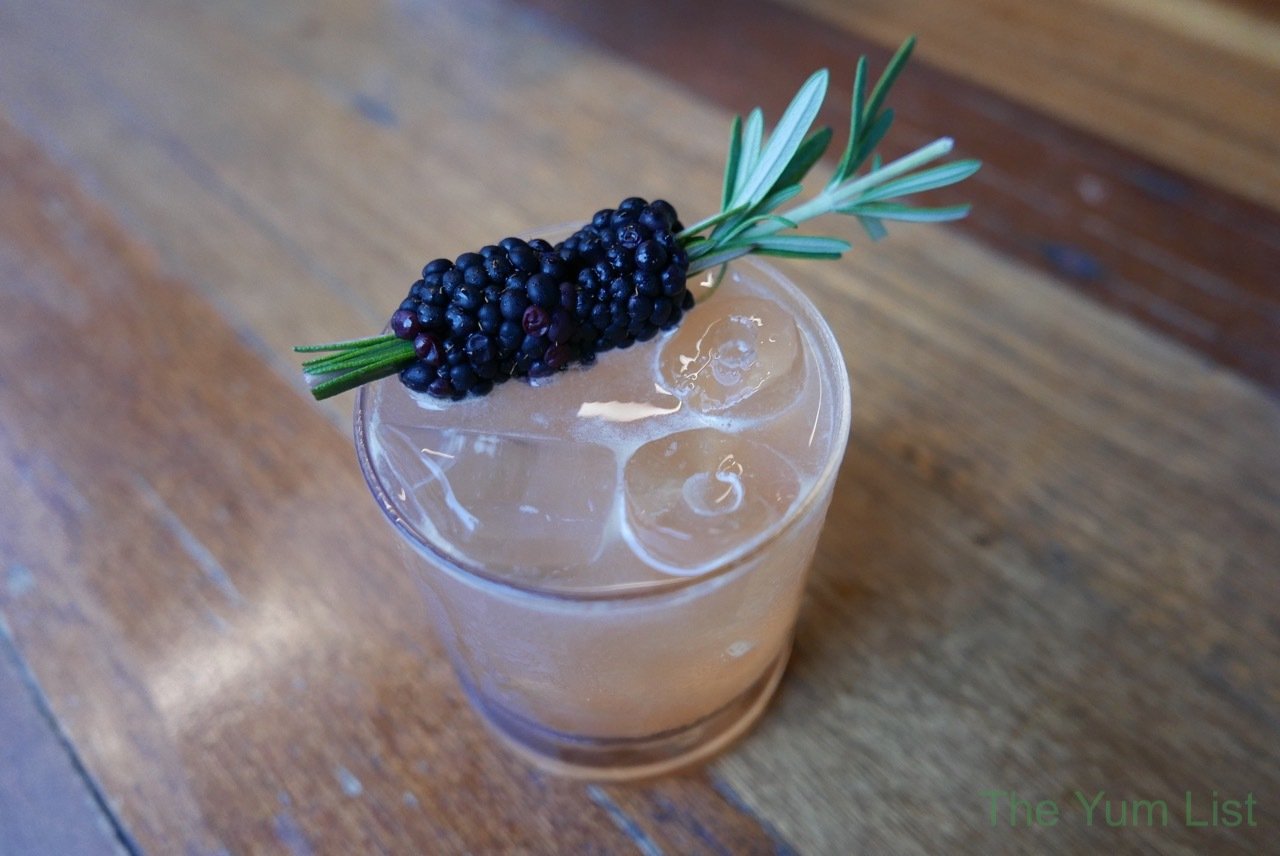 Perfectly charred roasted vegetables served with twirls of salmon (escalavida con salmon ahumado) was another dish we all became enamoured with. The lightly cured salmon was fresh and served chilled, while the warm vegetable medley, topped with alfalfa sprouts for crunch and moisture, created a taste balance for this recipe.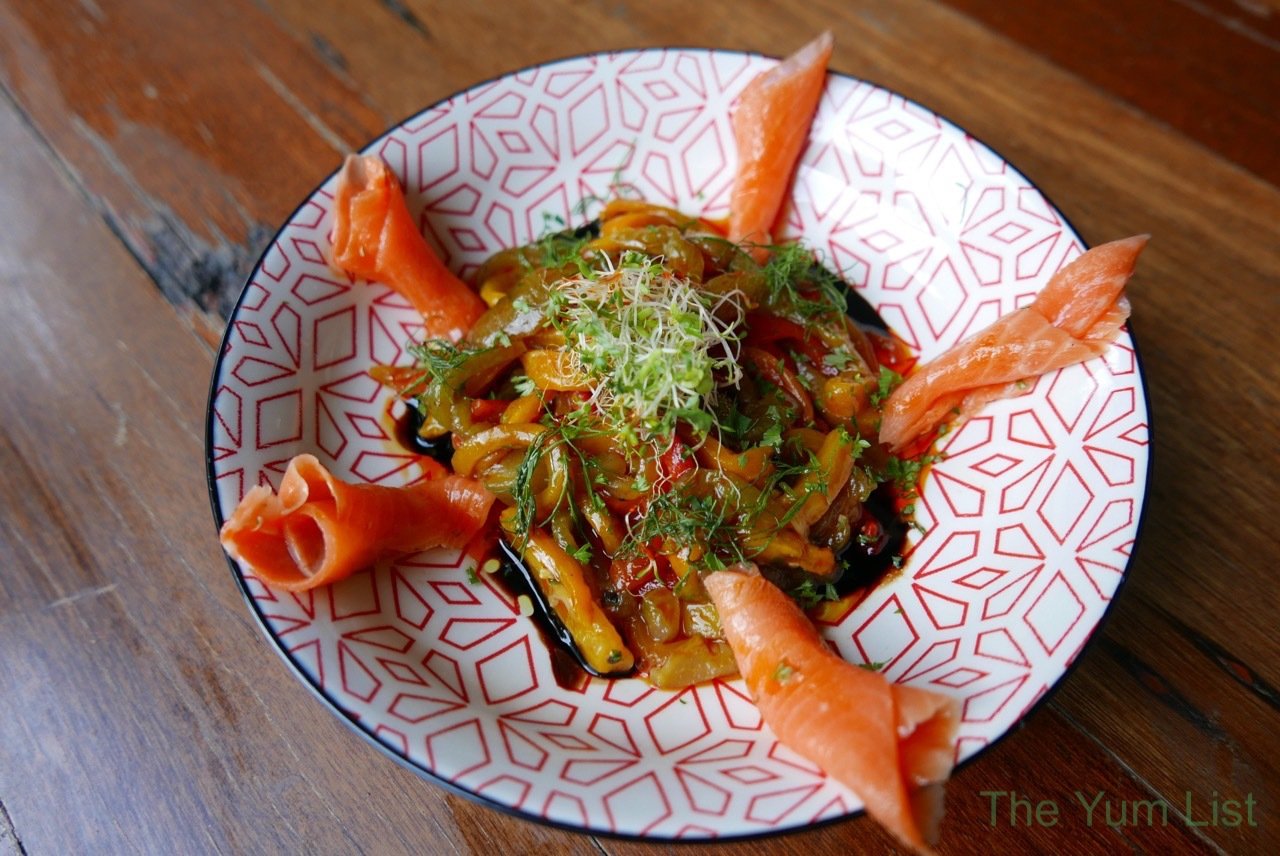 Back to more beverage; Turn up the Beet offered an earthy, beetroot-inspired mocktail. Probably about the right time to slow down on the alcohol anyway as there were a few more yet for us to sample. Salted beetroot syrup, pineapple juice and orange juice formed the vibrant base of this drink and besides tasting great made a pretty Instaphoto too.
Continuing with the seafood theme, plump juicy prawns were lightly charred and served with a light garlic dressing. Accompanied by crispy sundried tomato garlic bread (ideal for soaking up the jus), the prawns were reminiscent of a great Aussie BBQ.
One mocktail was enough of a break apparently, so we turned back to the serious bev with the Beachside Daiquiri. A modern twist on an old favourite, rum was blended with lemon, coconut and pineapple. Sharp yet smooth at the same time, this was certainly a sophisticated early evening drink (and a favourite of our dear rum-loving Mon).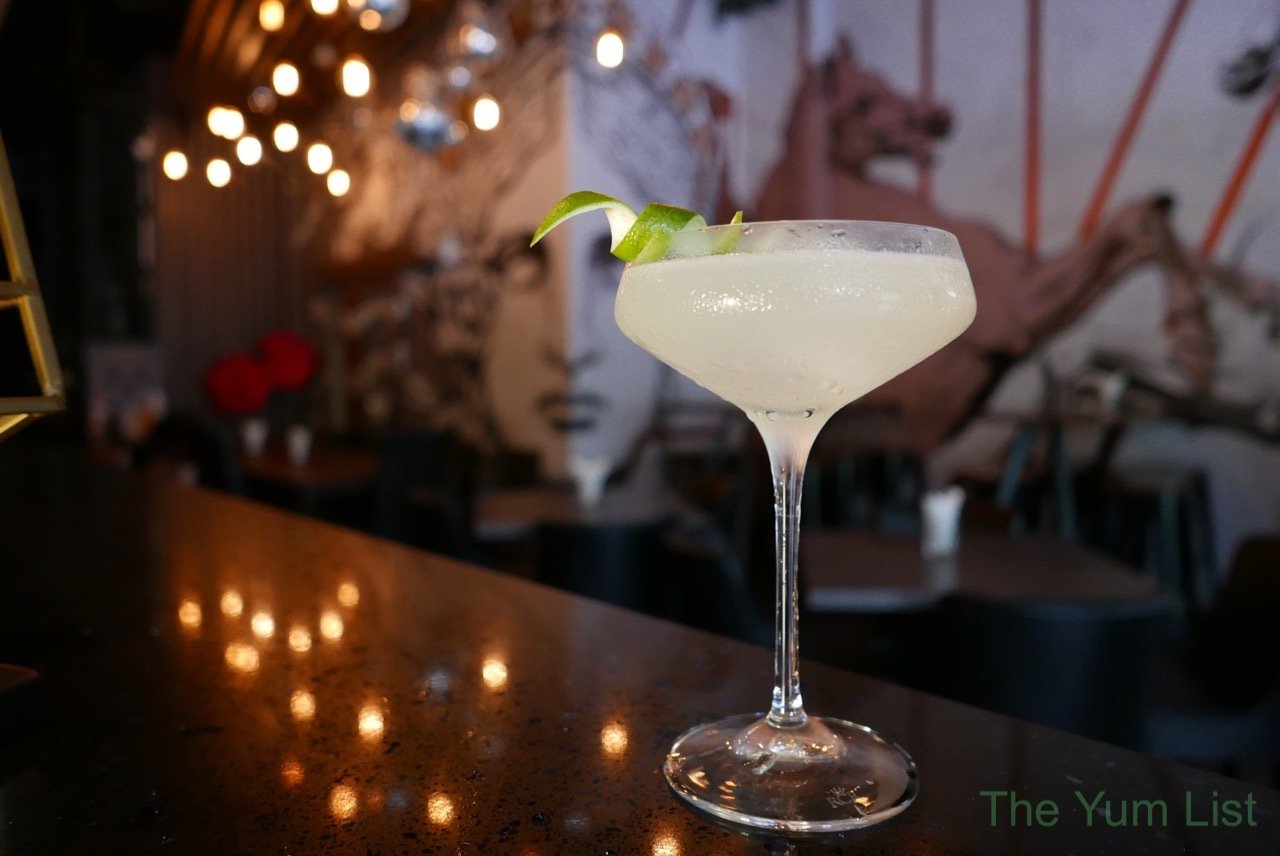 Main Menu The Eighth Avenue Publika
A bowl of generously-sized meatballs smothered in traditional herbed tomato sauce proved a comforting number that reminded a few of us of home. Tender mixed pork and lamb gave a moist bite every time. They could be great on their own, or as part of a bigger meal for sharing.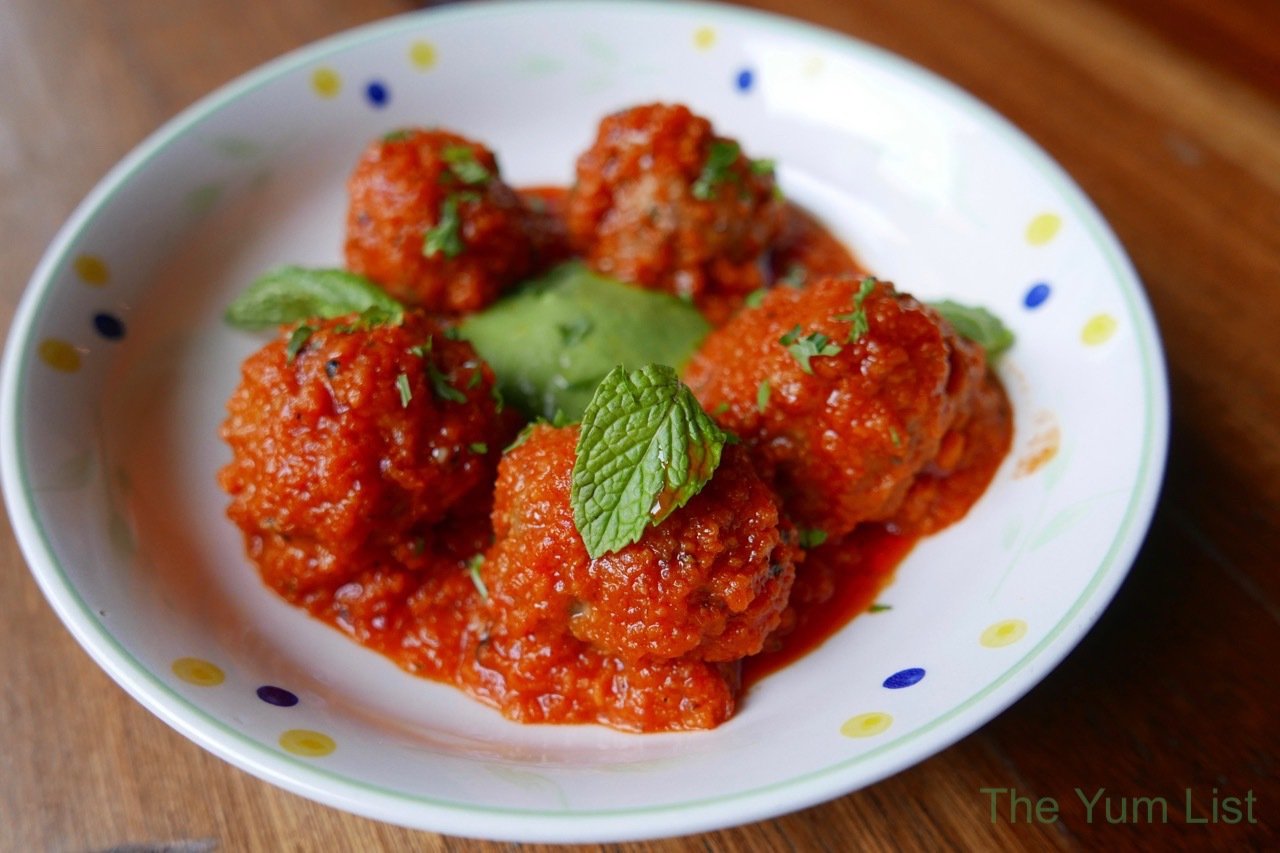 Satay is a popular Malaysian dish but it's not often found with pork in KL. The Eighth Avenue's take on this was to combine chunks of marinated pork belly, grilled as one does with satay, and present it with a tomato-infused couscous. The pork skewers were tender, melt-in-your-mouth style sticks; the couscous light and flavourful with the small chunks of tomato and green condiments.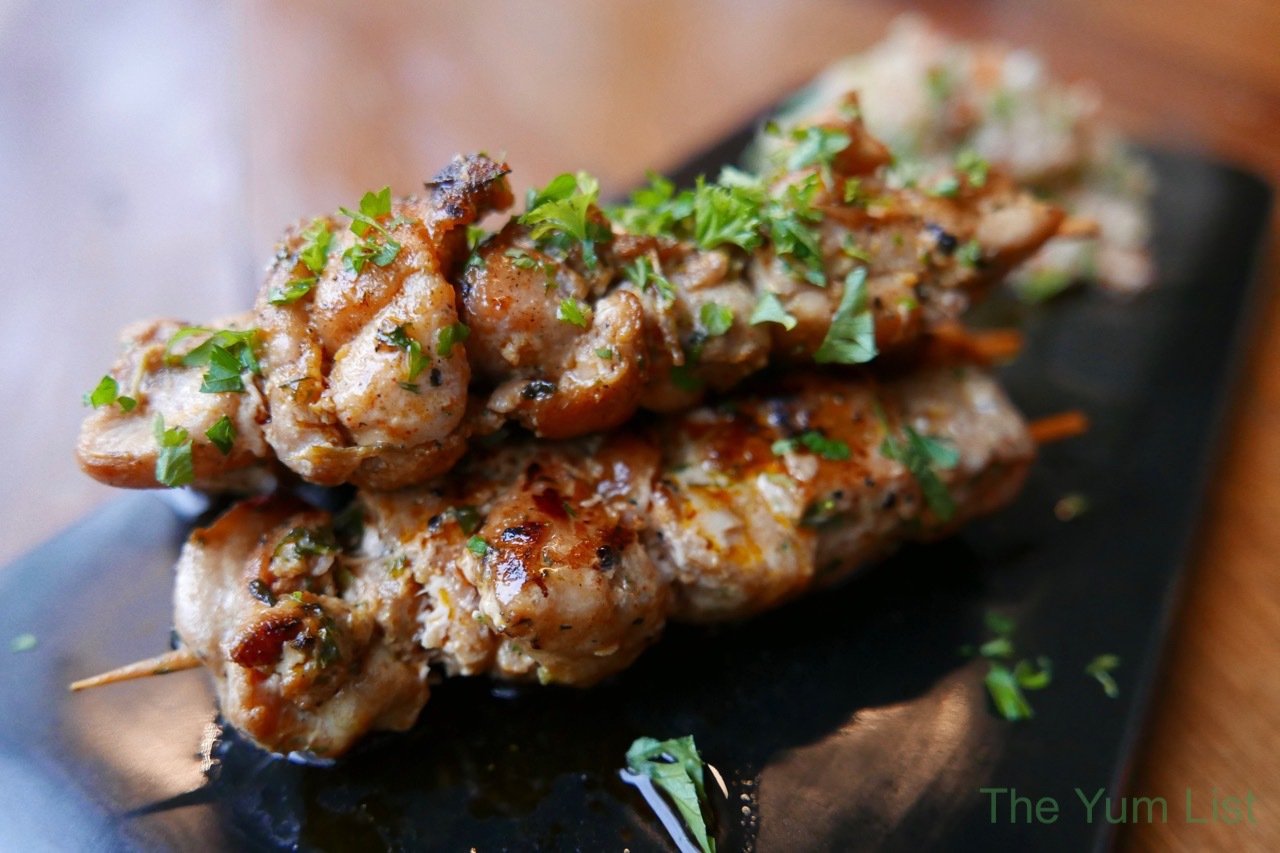 A surprise for us was the hamburger – well, a vegetarian garden tiki burger to be exact. A tubby quinoa-based patty seasoned with fresh herbs and spices was sandwiched with lettuce, cheese, onion, and a home-made tomato sauce between a soft white bun. Sweet potato fries for a side were simple and delicious.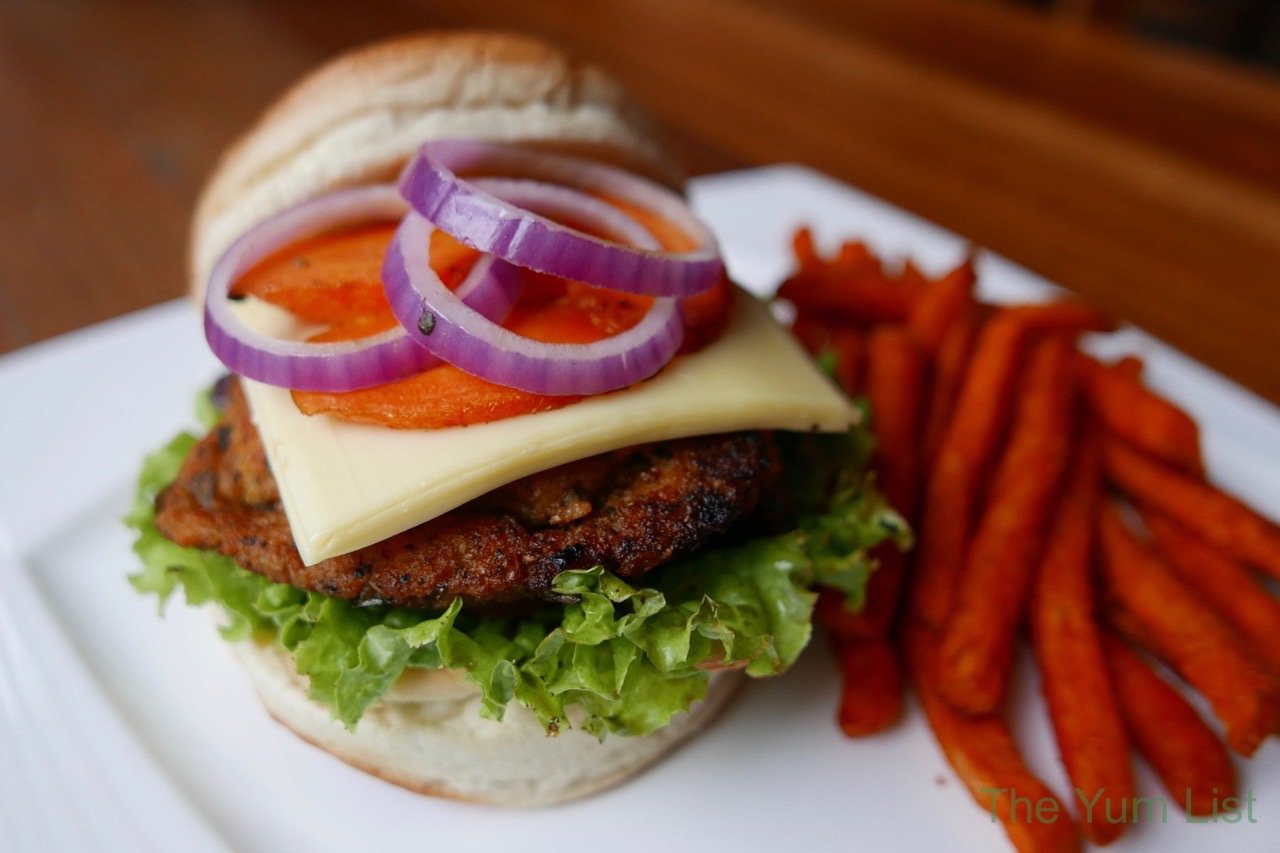 One of the best-selling items is a small mountain of simple pesto pasta with a pan-fried chicken fillet. The pesto dominated the pasta but in a good way, with freshness being the key outtake. Served al dente, finely grated Parmesan adorned both pasta and chicken and gave a welcome additional tang.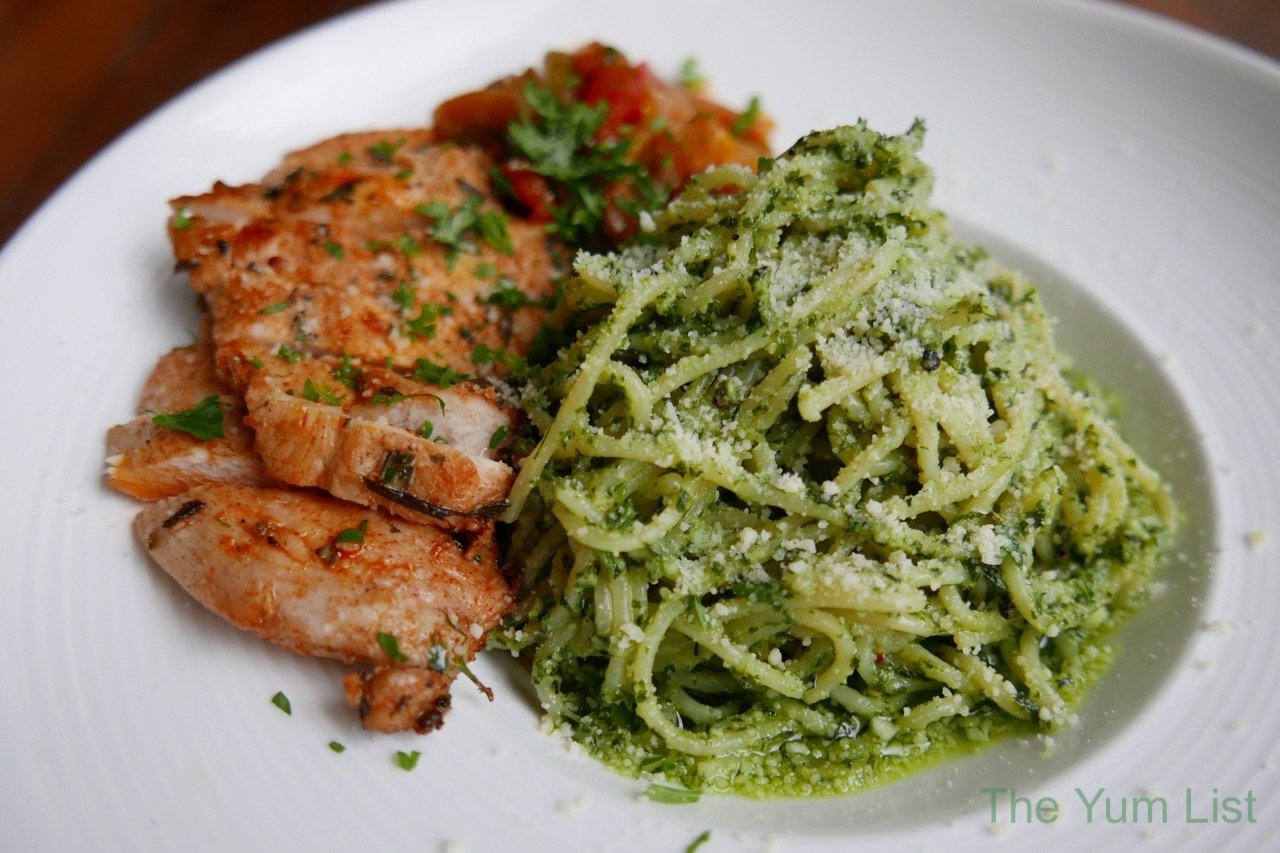 I'm told a signature dish at The Eighth Avenue is their honey BBQ pork ribs. These ribs were beautifully cooked, with the pork literally falling off the bone. Smothered in their signature sauce, these sweet ribs were a delight to consume. The accompanying baked sweet potato was like a mash but slightly firmer. A subtle sweetness came through partnering well with the sticky rib sauce.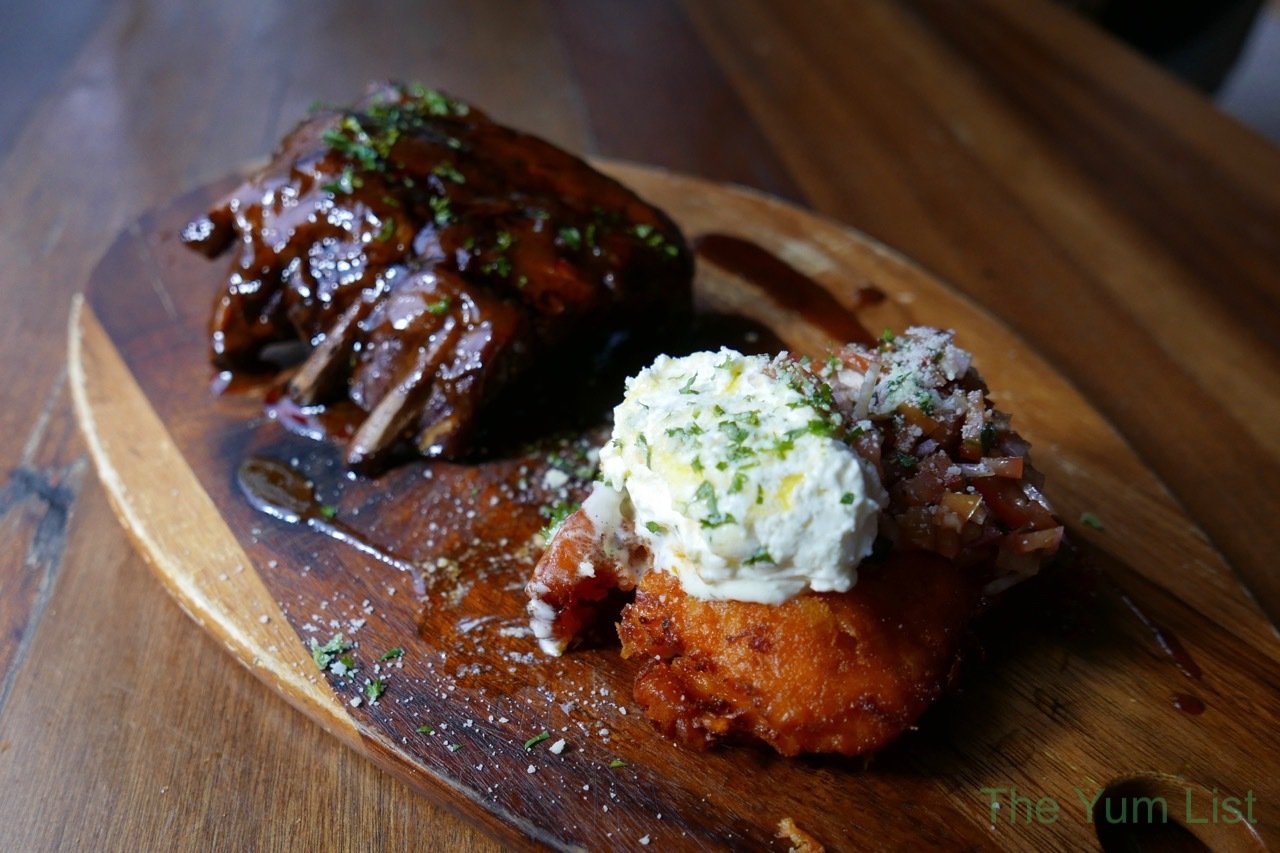 Possibly, the most iconic dish in Malaysia is nasi lemak. The Eighth Avenue takes this classic and prepares it with a porky twist. The usual rice, boiled eggs, peanuts, crispy anchovies, slices of cucumber and tomato come with a slab of pork cooked in a rendang sauce. It's not your everyday experience. In alignment with its namesake, the rice was flavoured with coconut milk and had that soft aroma; but the pork stood out as both tender and full of flavour. May I have another, please?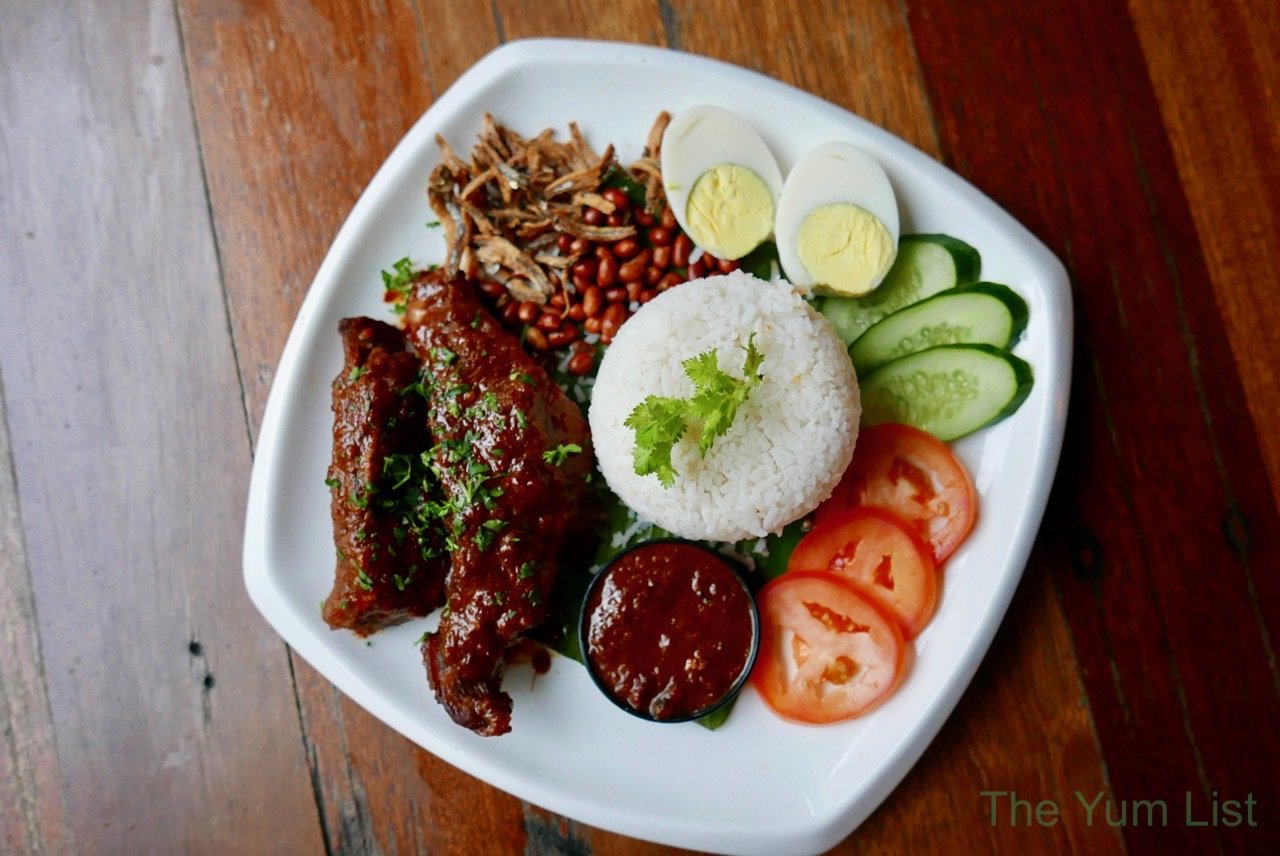 Dessert Menu The Eighth Avenue Publika
Clearly, desserts are a big deal here. We sampled three delicious sweets sourced from an exceptional patisserie made especially for The Eighth Avenue Publika. The mango pudding was indulgently mango – a creamy cheesecake served on a biscuit base and topped with fresh mango cubes. It's the ultimate in "mangoness" for those who are lovers of the fruit. The chocolate cherry cake was rich and intense. The cherry on the top was just that – a perfect topping for a perfect cake. The crescendo, though, was carrot cake – an individual portion smothered in nuts, dried fruit, and the quintessential crème cheese icing – moist, spiced, and simply perfect.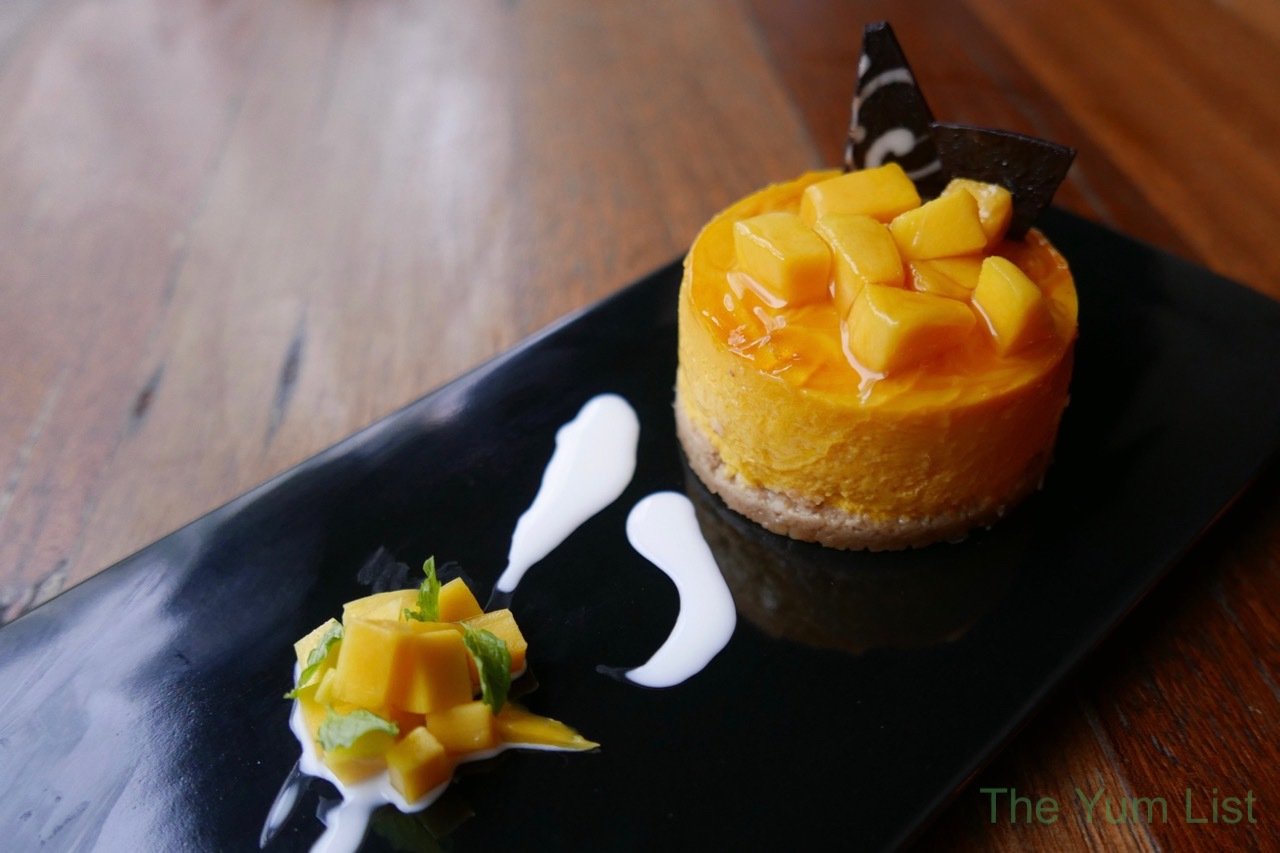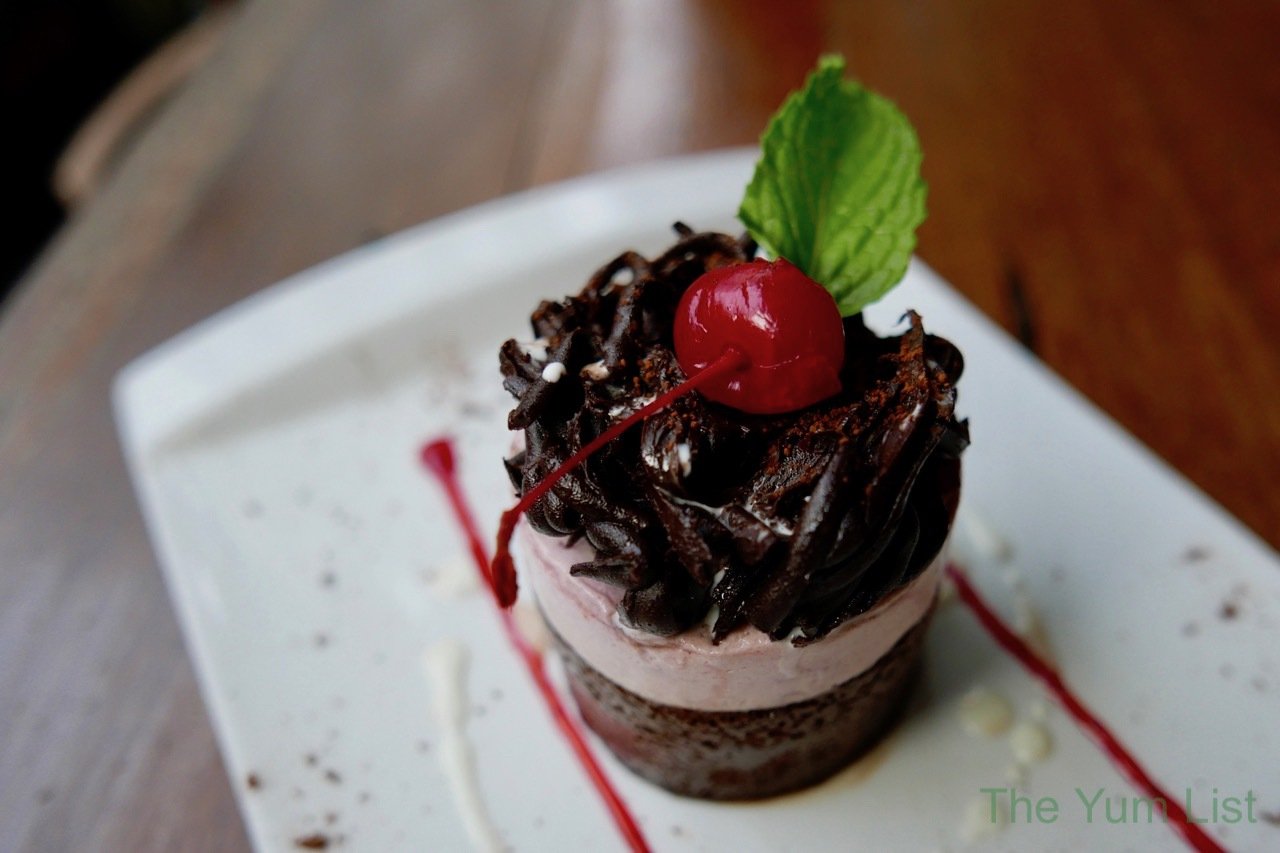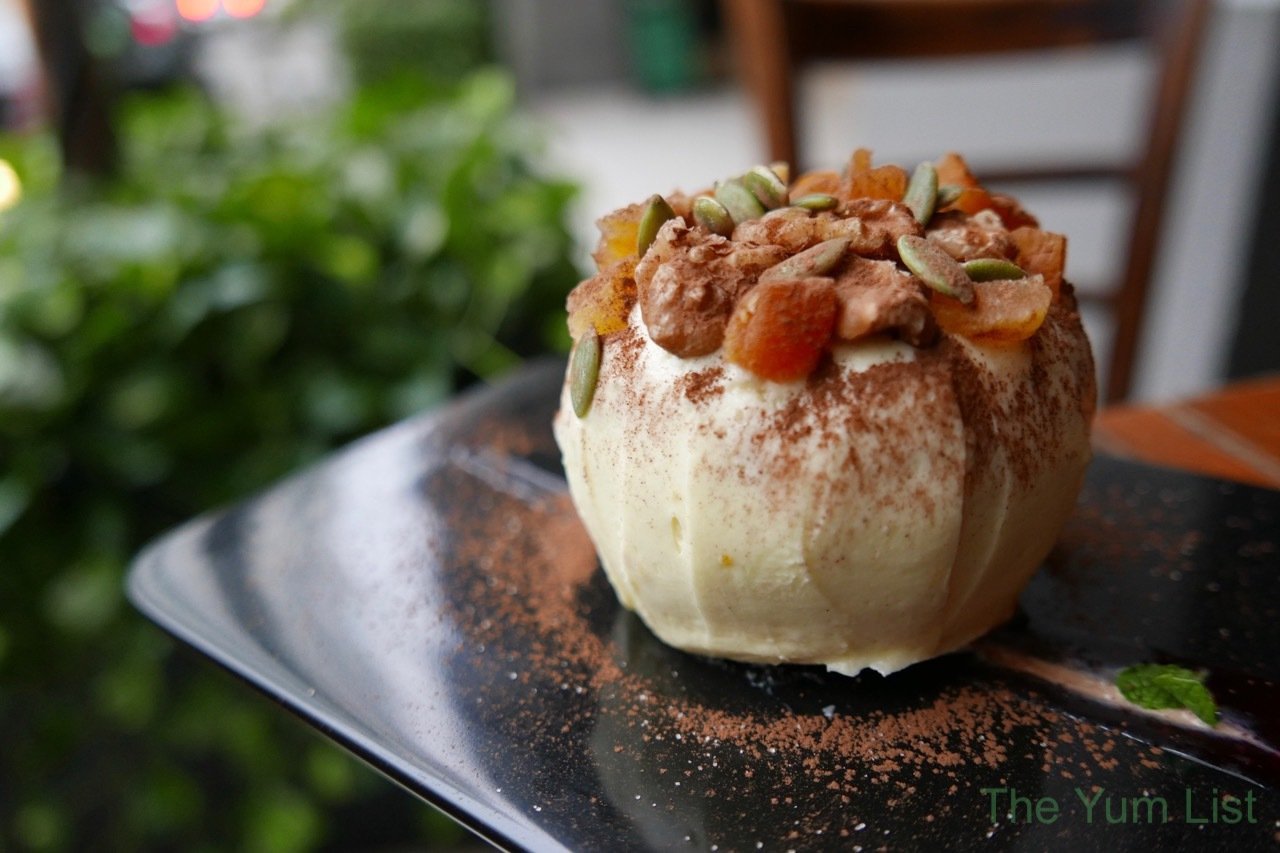 Clearly, showing off their new (and fabulous we can confirm) cocktail menu, we were served the Golden Globe as a digestive. Whiskey, mulled wine, and spiced honey created a combination of indulgence. The mulled wine offered a unique complexity to this cocktail – definitely one for later in the evening (and not for beginners, either).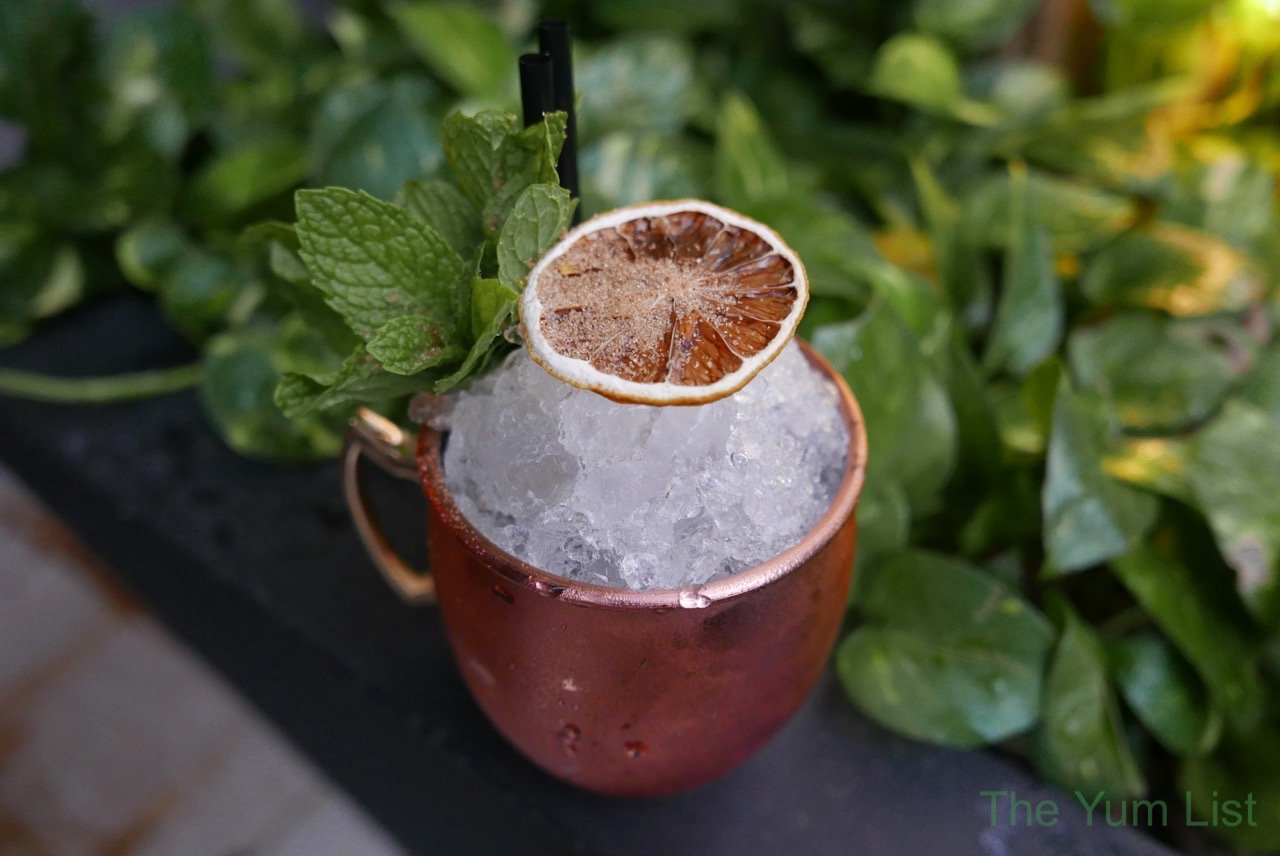 And, named in honour of The Yum List, a speciality cocktail, "The Yum List," featured Macallan 12-year-old whiskey with lime and passionfruit. It's a confident blend for the discerning diner, and for us Yum List writers as well.
The Eighth Avenue is definitely worth checking out. Their extensive menu, both food and beverage, make for an enticing option when in Publika and the attentive staff simply make the experience all that more special.
*** Mention The Yum List and get 10% off your bill!
Reasons to visit The Eighth Avenue Publika: fantastic new cocktail menu; must try The Yum List, Beachside Daiquiri and the Wild Child; a well-balanced menu offering a good range of healthy vegetarian all the way up to decadent porkiness; must-order the spinach salad, pork satay, BBQ ribs and carrot cake.
The Eighth Avenue Publika
D2-G3-03, Solaris Dutamas
Kuala Lumpur 50580
Malaysia
+6 012 407 7045
[email protected]
http://theeighthavenue.my