Words: Robin Pascucci    Photos: Monica Tindall
This is exactly the little cafe I've been looking for. It's cosy, welcoming has eclectic decorations to bring its theme to life, and has books and board games to make patrons want to just settle in and relax for a while. It has WiFi for those who need to get some work done, but it also has a collection of musical instruments for those who are looking for a place to jam. And best of all, for those of us who are vegetarian, it has a full menu designed just for us. No picking and choosing the dishes that we can and can't eat on the menu. It's all veggie, all natural, and all healthy. They will even make a vegan version of any of the dishes – and can also customize dishes so that they are cooked without onions or garlic. It's part of the owner Ambika Menon's larger vision that started with an Ayurvedic healing centre and yoga studio and led naturally to a café across the road where those who have just embarked on a path to good health can continue on it through good food.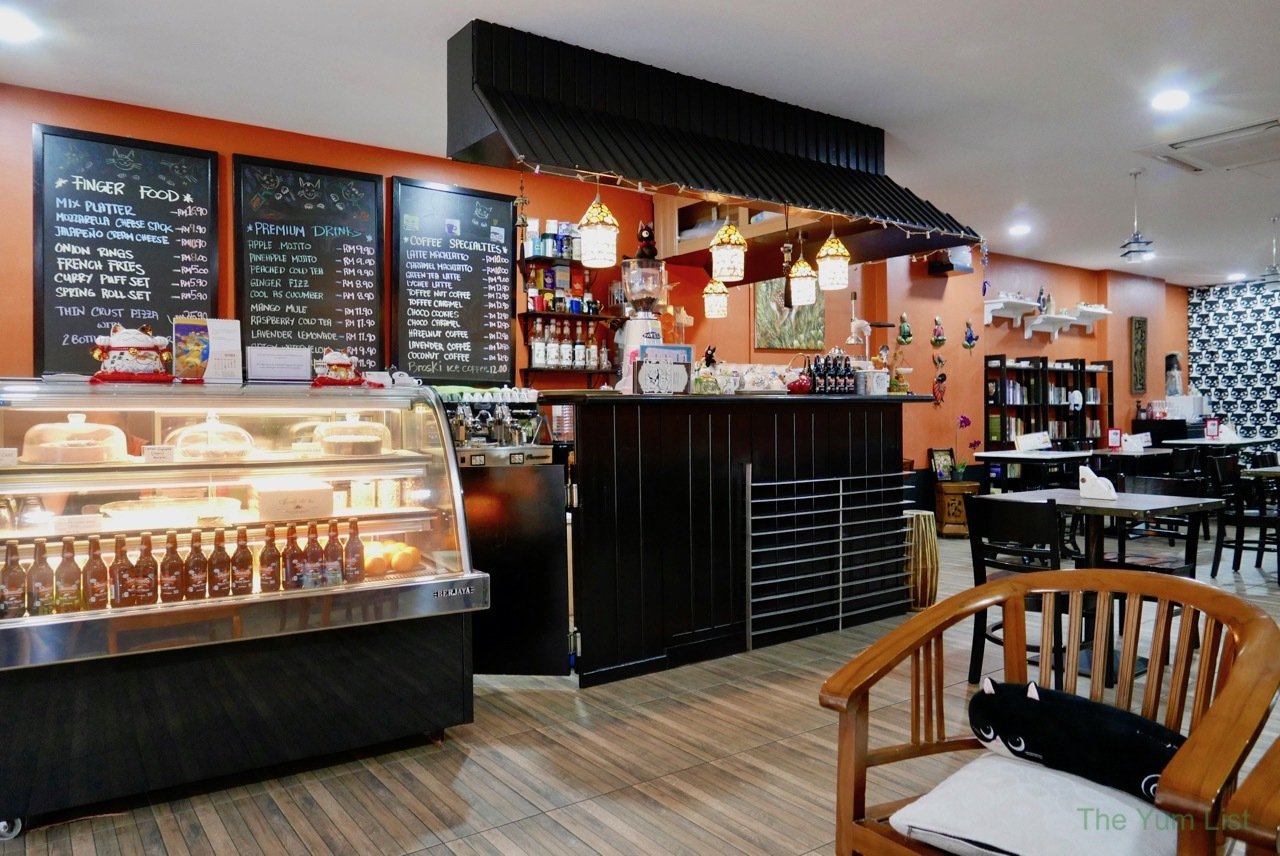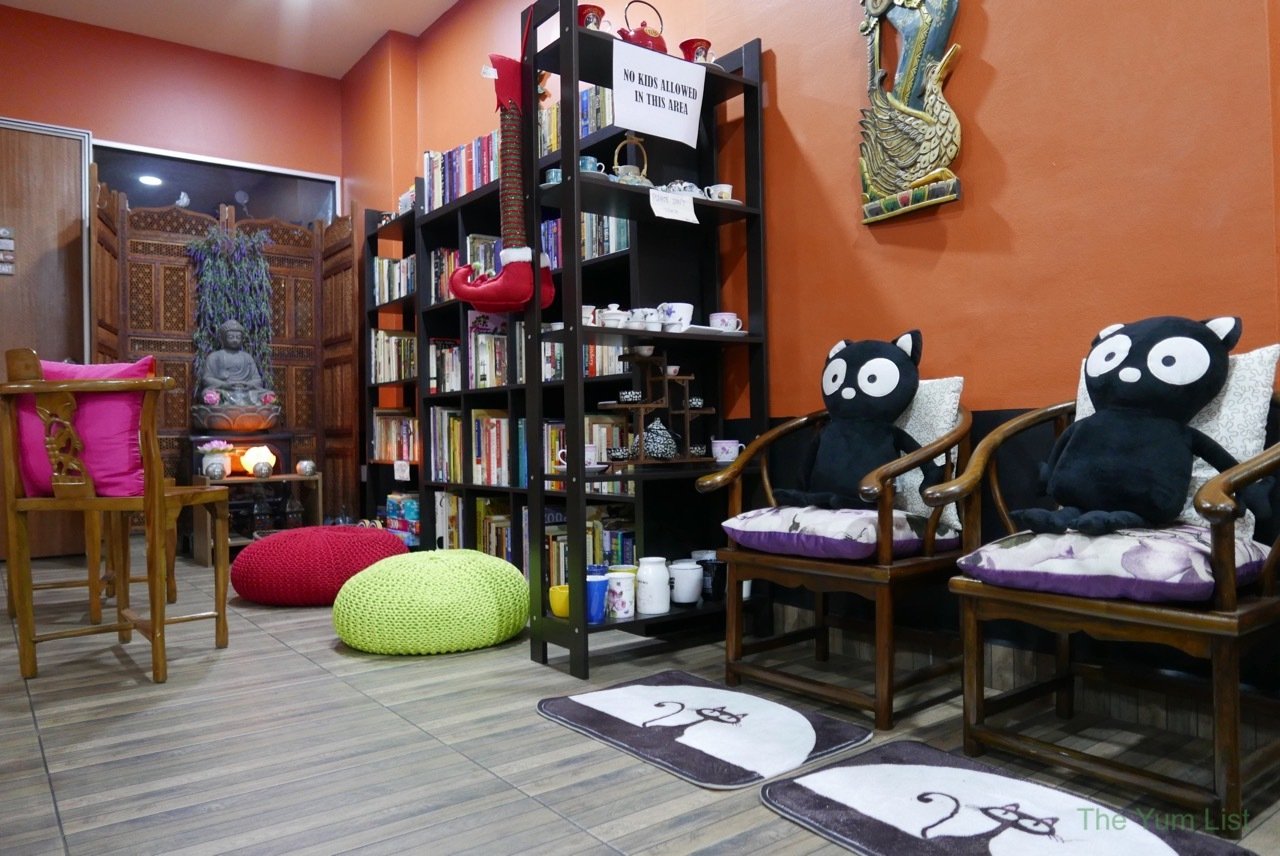 Drinks at The Black Cat Café
The café offers a long list of coffees and teas, as well as juices, smoothies, and mocktails. Monica started off with a Broski (RM 12) – a powerful, rich filtered Indian iced coffee with vanilla ice cream, which she recommends for a wake-me-up. Caning tried the Masala Tea (RM 4), whose masala sweet spices brought him directly back to India, and I went for a Ginger Fizz (RM 8.90) from the mocktails list. With lemon, ginger, mint, and soda, it was so refreshing that I could have drunk several on that hot afternoon. Finally, we all sampled the Pineapple Mojito (RM 9.90), made from fresh pineapple juice, mint, fresh lime, and soda water. It rivalled the Ginger Fizz for the top end of the refreshing scale, and it's another that I will happily drink again when I go back. Best of all, these mocktails did not come with a plastic straw. In an effort to protect the environment, Ambika has stopped offering plastic straws automatically to customers. Instead, drinks come without straws but with the option for a reusable bamboo straw.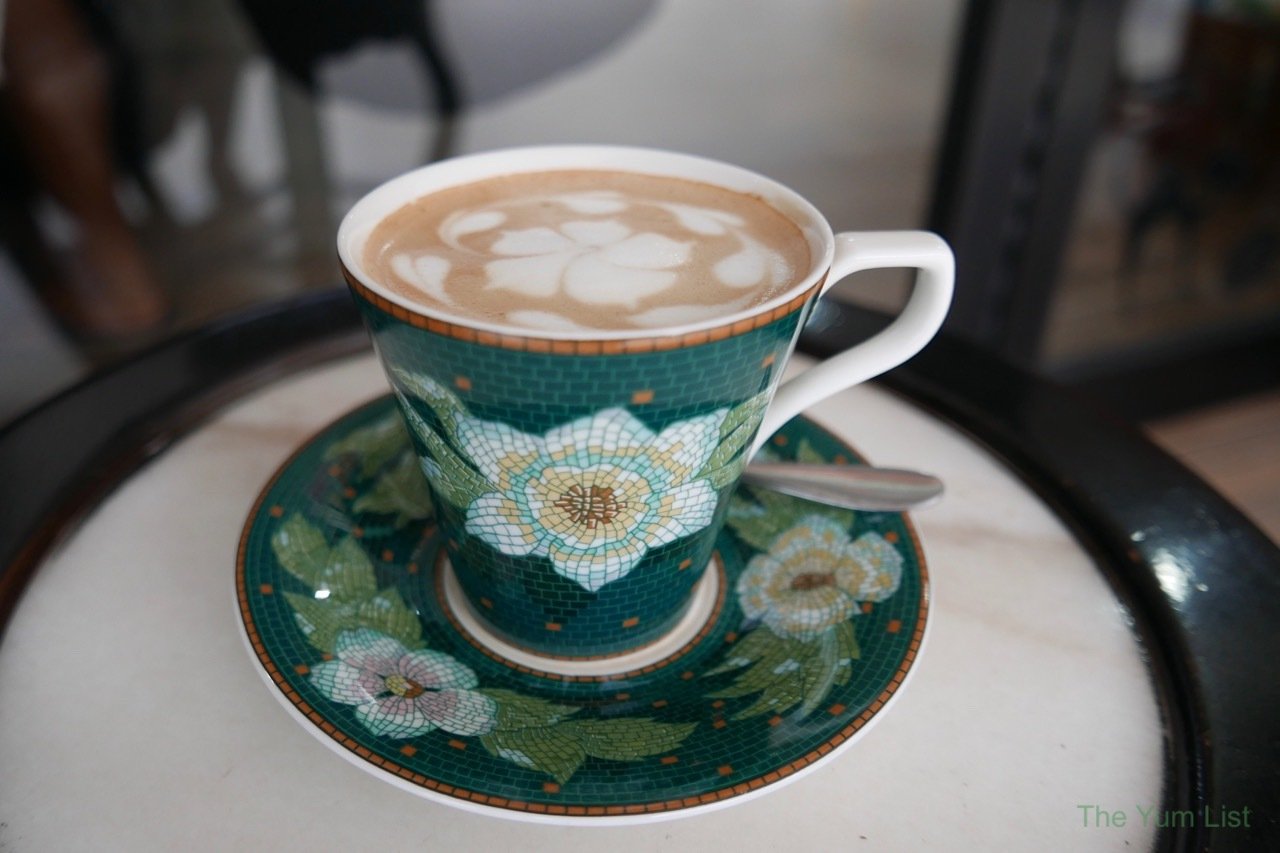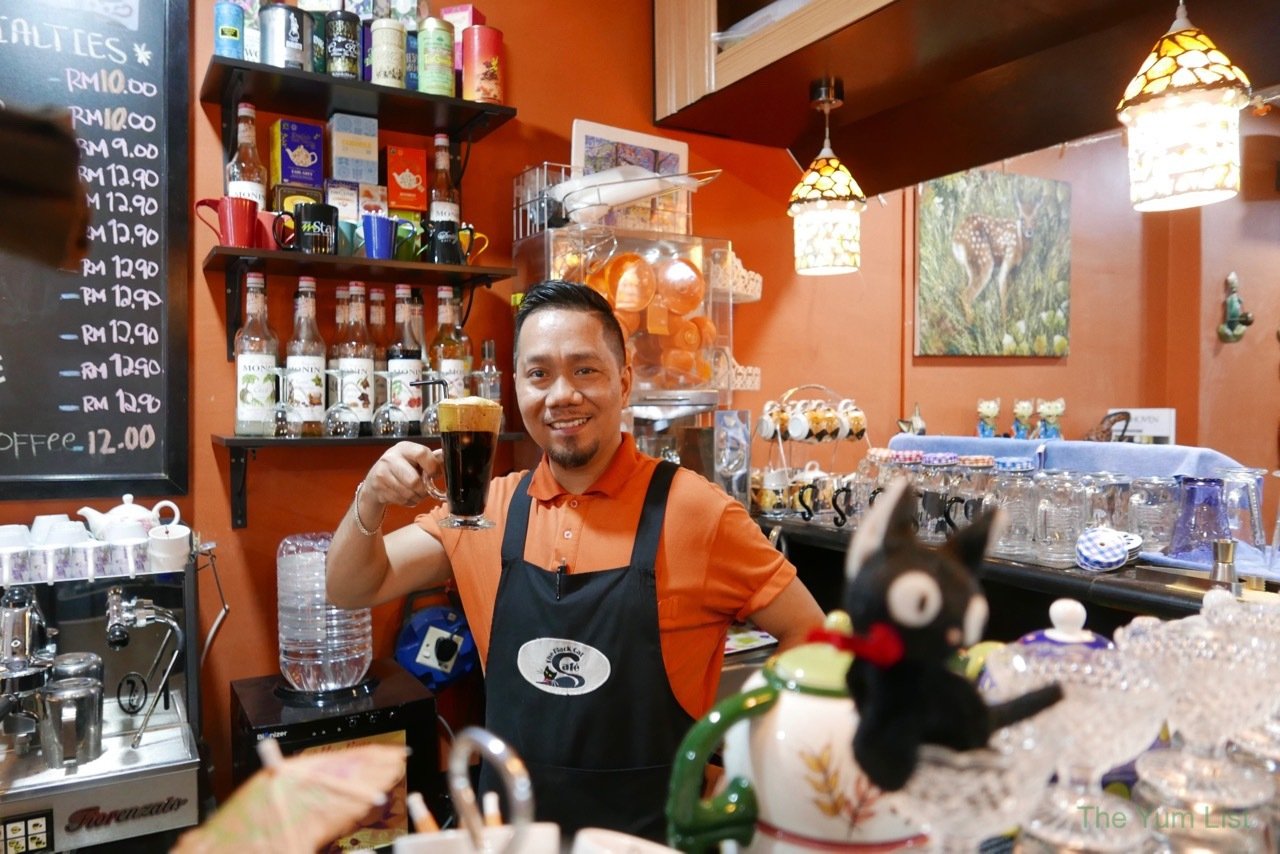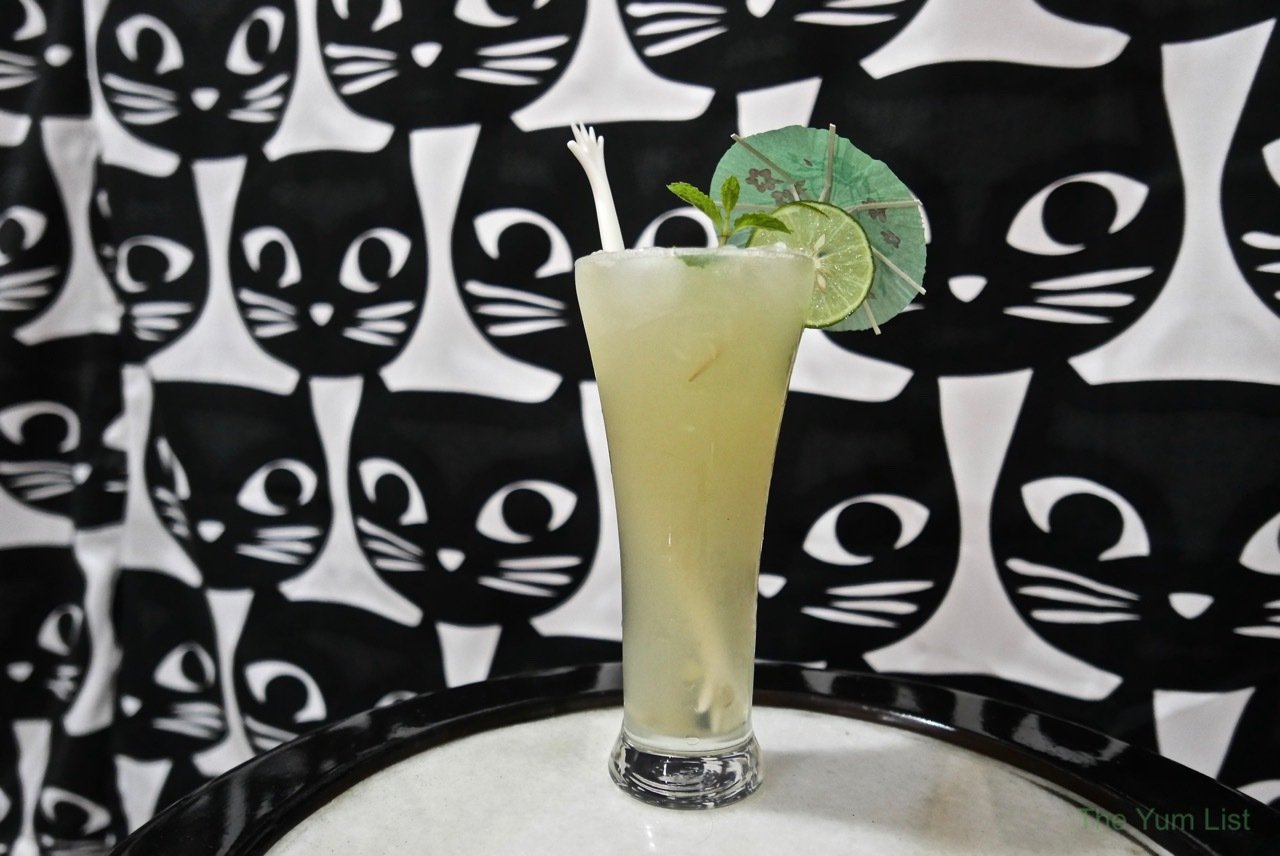 Food Menu The Black Cat Café – Vegetarian Restaurant KL
Ambika gave us samples of just about every section of the menu. To start with, she had us sample the vegan eggs that she puts into all of the dishes that call for hard-boiled eggs. These were a work of art. They looked exactly like eggs, sliced in half, and they had the consistency and flavour of eggs but were made from almond milk, potatoes, nutritional yeast, and black salt for that sulfur flavour that makes eggs, well, eggs. It's worth going to the café just to experience this phenomenon.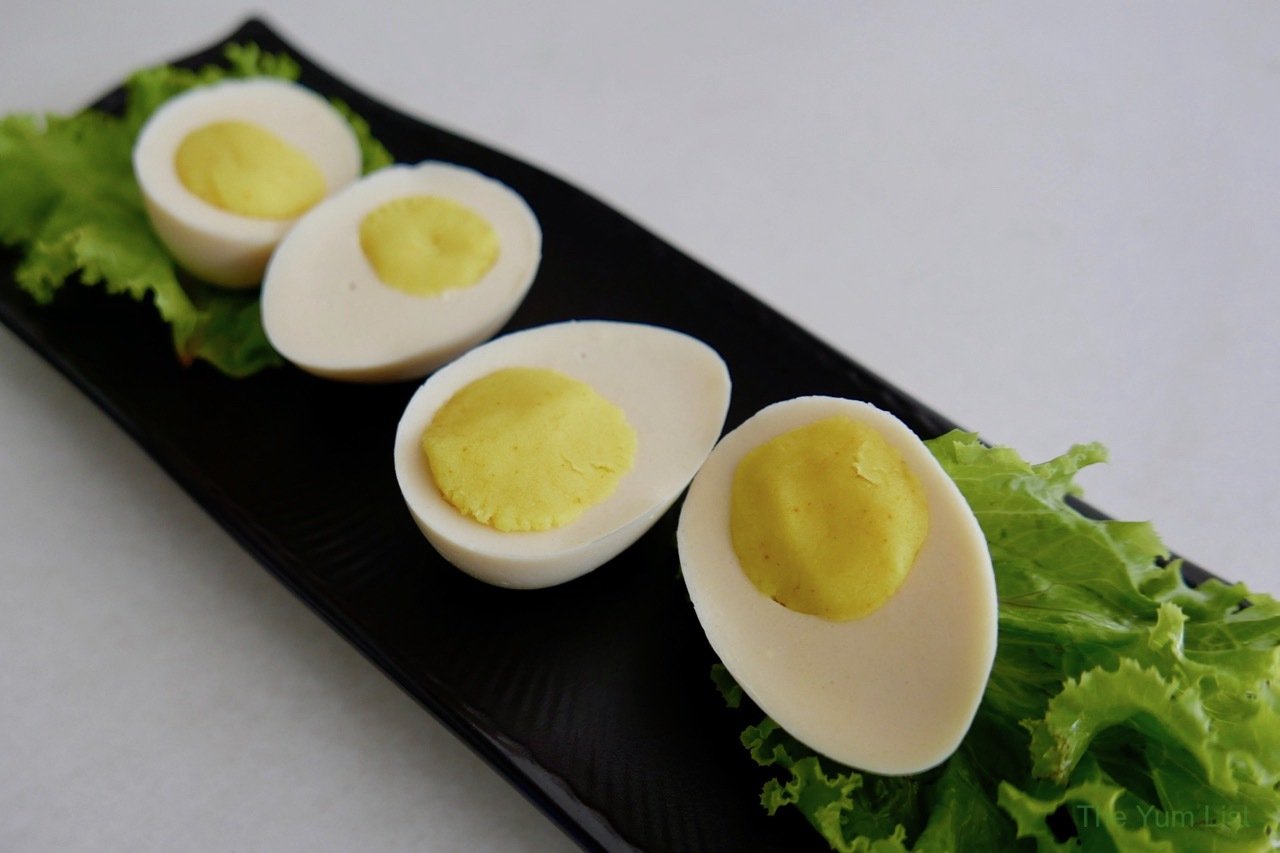 The eggs themselves aren't on the menu, per se, but can be found in a few of the dishes – for example, the Nasi Lemak Pizza (RM 24.90). This was not a taste combination I ever expected to find together, but it was deliciously unique. It had all of the Nasi Lemak ingredients – rice, veggie anchovies, sambal, vegan eggs, and peanuts on a thin crust, covered with rennet-free cheese and cucumbers for that final crunch.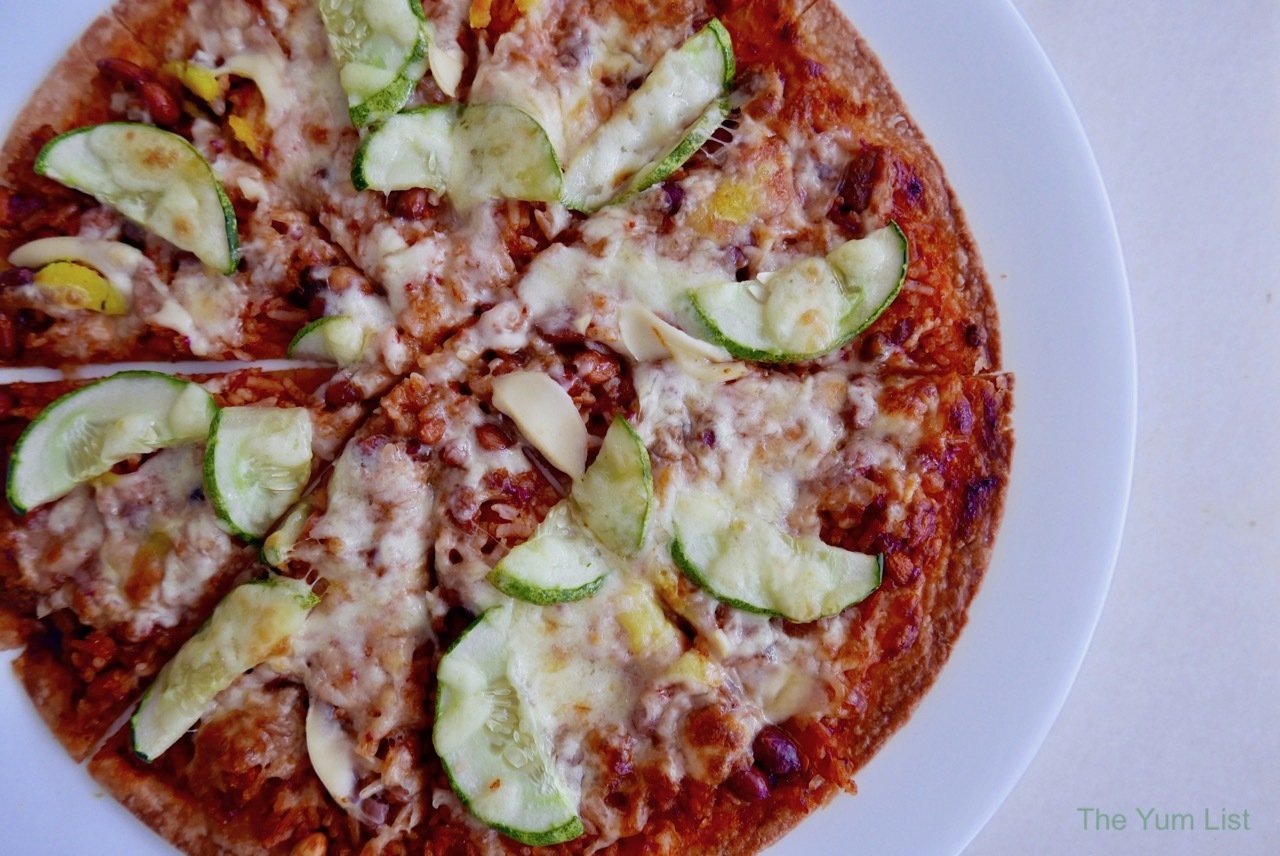 Nasi Kerabu (RM 10.90) is another taste of local with blue rice making a lovely centrepiece (natural colour from the butterfly pea flower – no artificial flavours or colours are used in the restaurant). Accompanying the rice is firm tofu cooked in soy sauce and spices, vegetarian chicken in a very tasty curry sauce, and a tomato and onion condiment on the side. This was one of our favourites.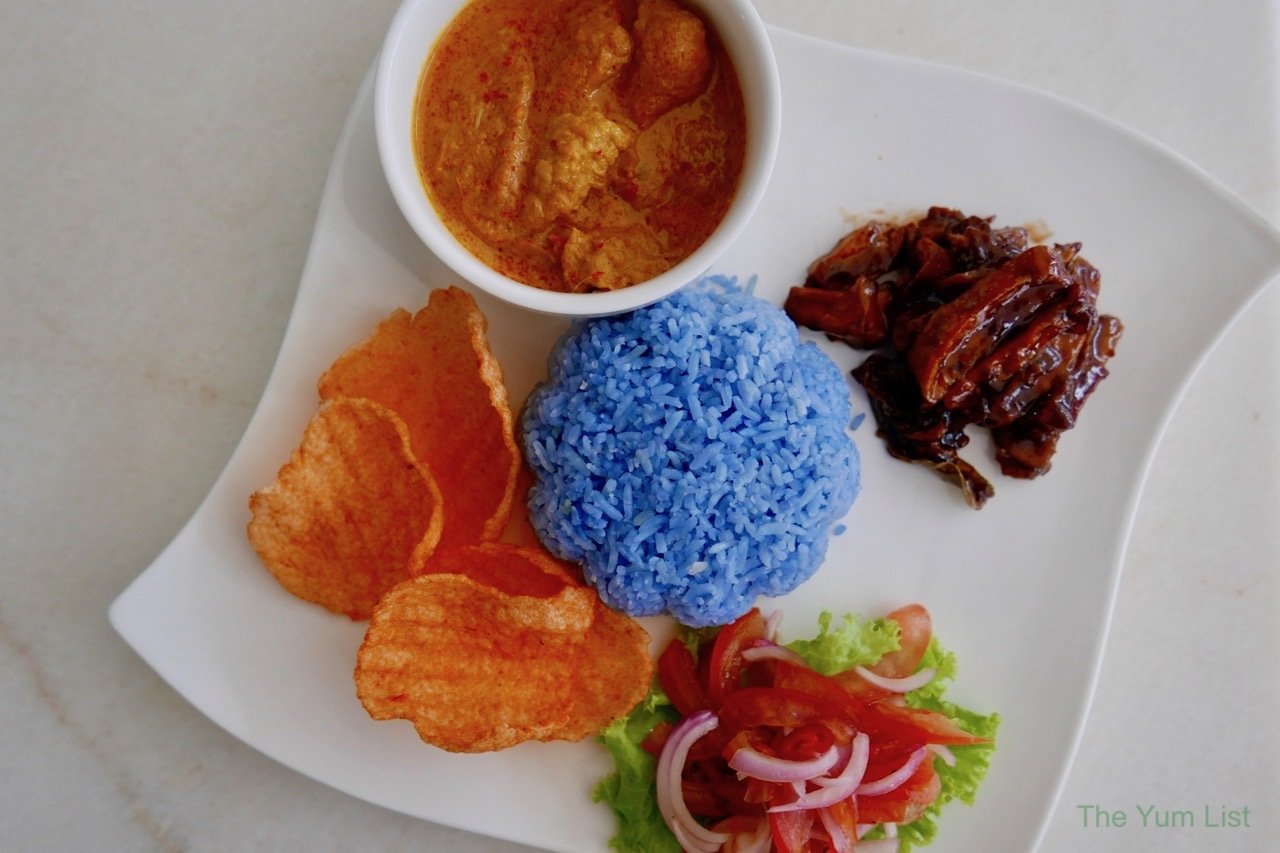 Veggie Chicken Croissant Sandwich (RM 10.90) is a recent menu addition with vegan mayonnaise, onions, lettuce and tomato. It is a great option for someone craving western flavours. And even the fries that accompany it are healthy – air fried but still crispy.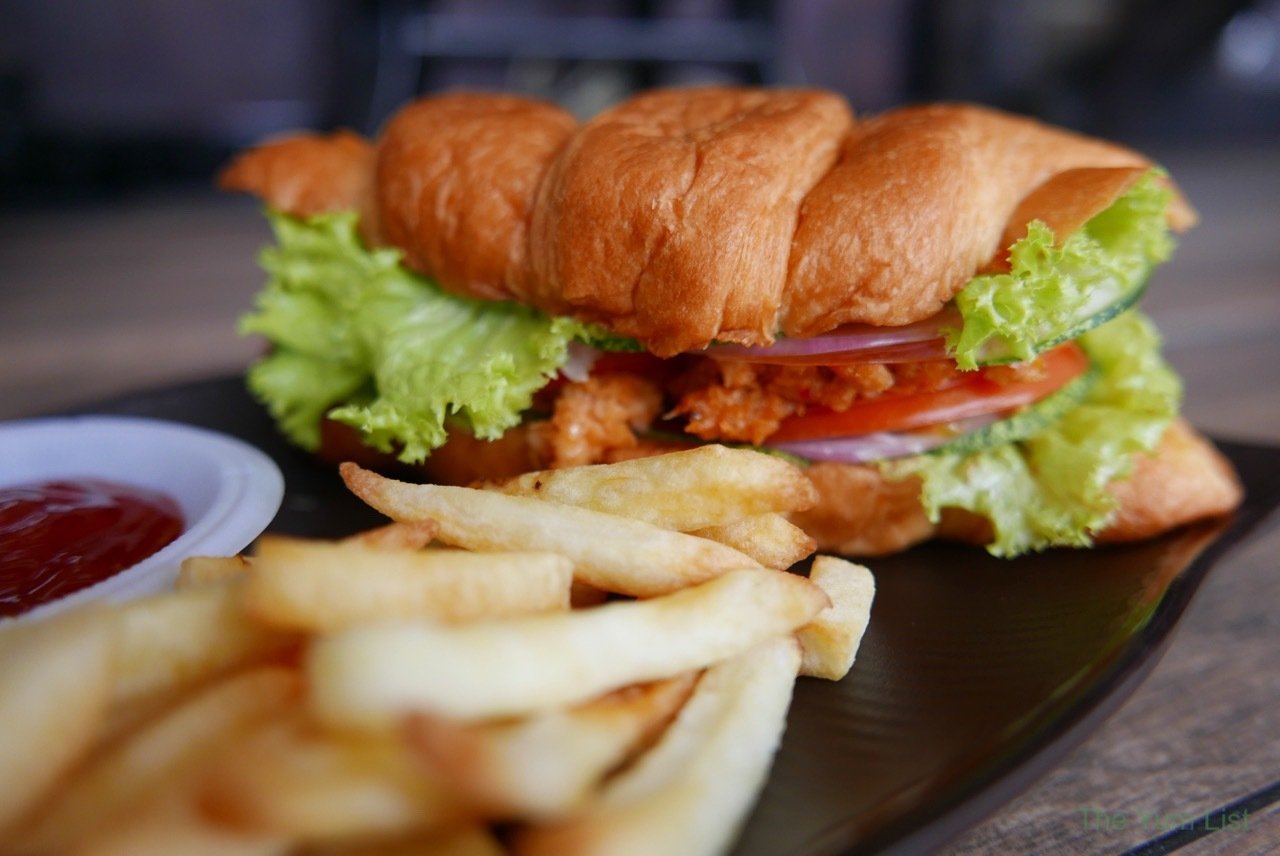 An old favourite on the menu is the Nasi Lemak Rendang (RM 10), a lovely vegetarian version of the standard dish, with rice, sambal, and soy nuggets in a flavorful Rendang sauce. Then there was the Gado-Gado (RM 9), apparently popular with many customers who have just come in from a treatment across the road and are trying to stay healthy. For a "diet" item, it was very flavorful and a great choice even for those who are not dieting. The steamed vegetables were still crunchy – not at all overcooked – and the slightly spicy peanut dipping sauce was divine. Finally, there was the Pad Thai (RM 10.90), a tangy, peanutty, slightly sweet and spicy version of the traditional dish. The firm tofu had a nice, mellow flavour and the cucumber added the perfect crunch to it.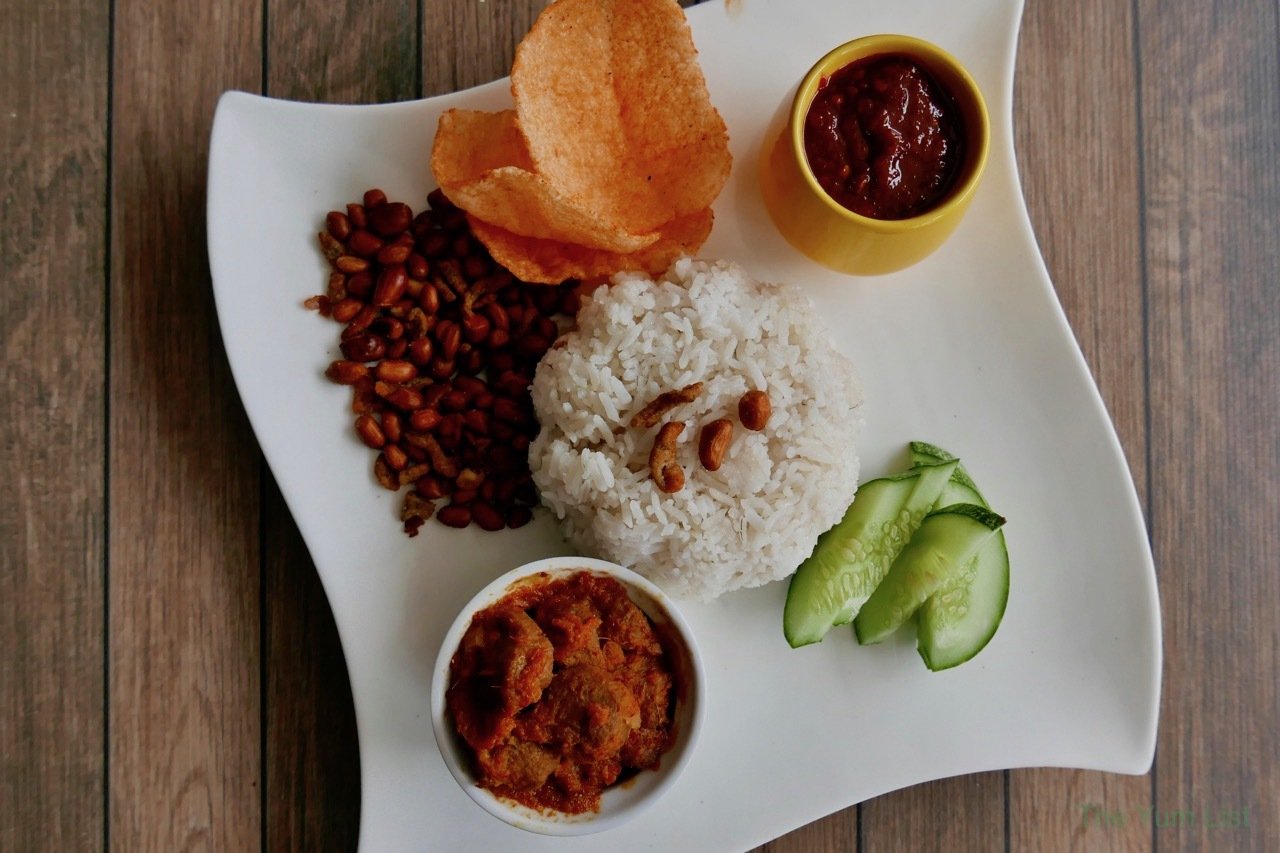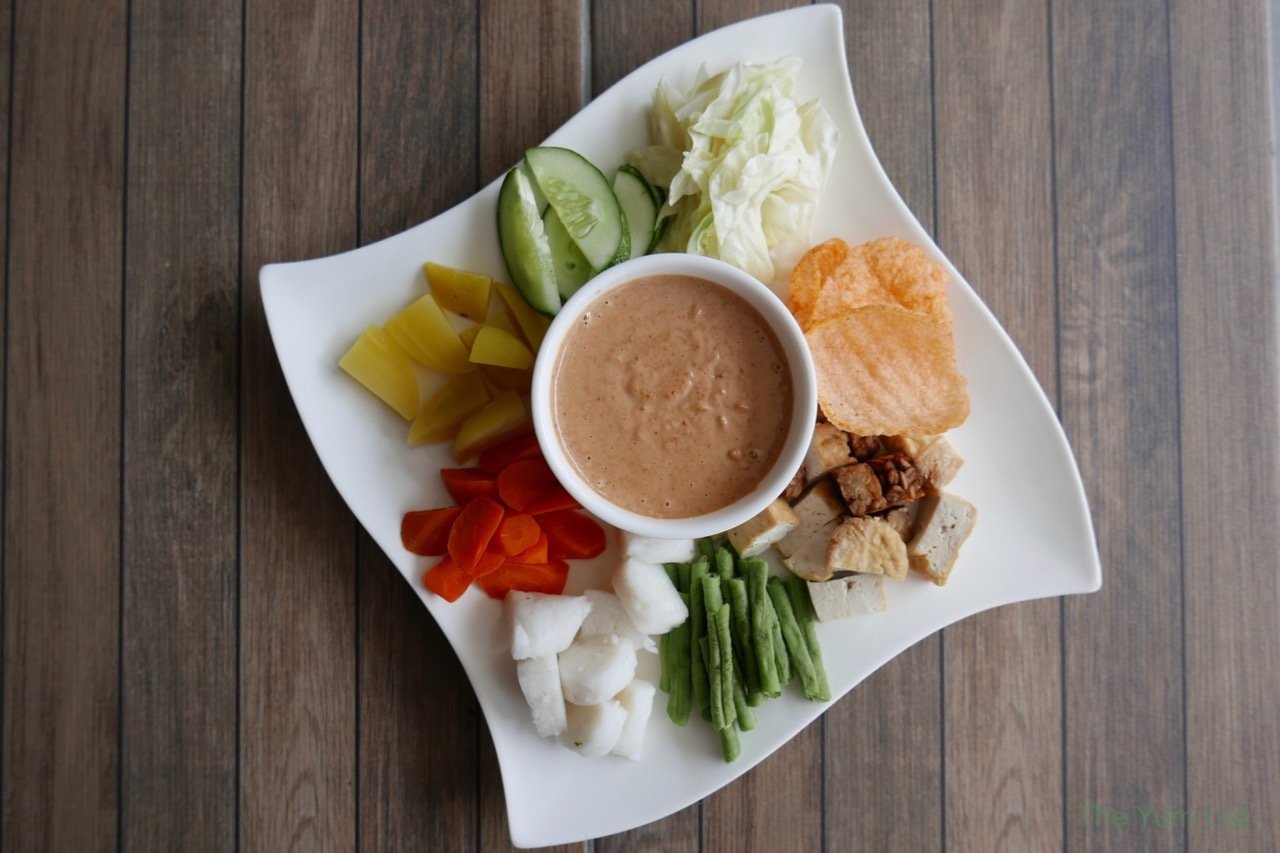 Dessert at The Black Cat Café
We finished up our meal with three of Ambika's home-baked desserts. These are not on the menu, as they rotate constantly, but they are all egg-less, and can also be made without any dairy for vegans. The Chocolate Lava Cake with vanilla ice cream (RM15.90) took care of my chocolate cravings without being overly rich or overly sweet. The pretty Butter Cake (RM 6.90/slice) was rich and fluffy and would be a great cake to serve at birthdays or other events (whole cakes are available for RM 85). Finally, Mon and I crooned over the Chocolate Peanut Butter Slice (RM 3.90). It was a simple, sweet peanut butter square with hard chocolate on the top, but wow. We nearly fought over the last bite.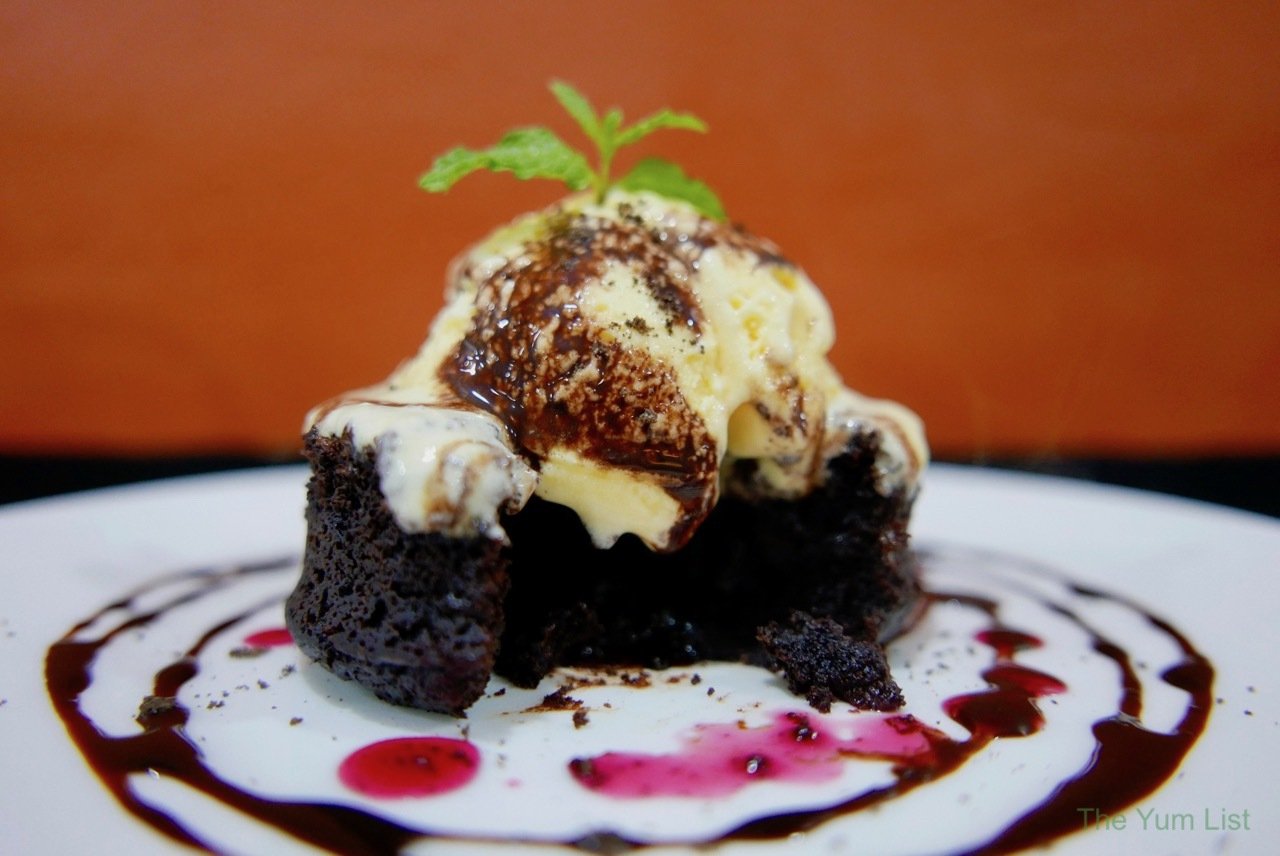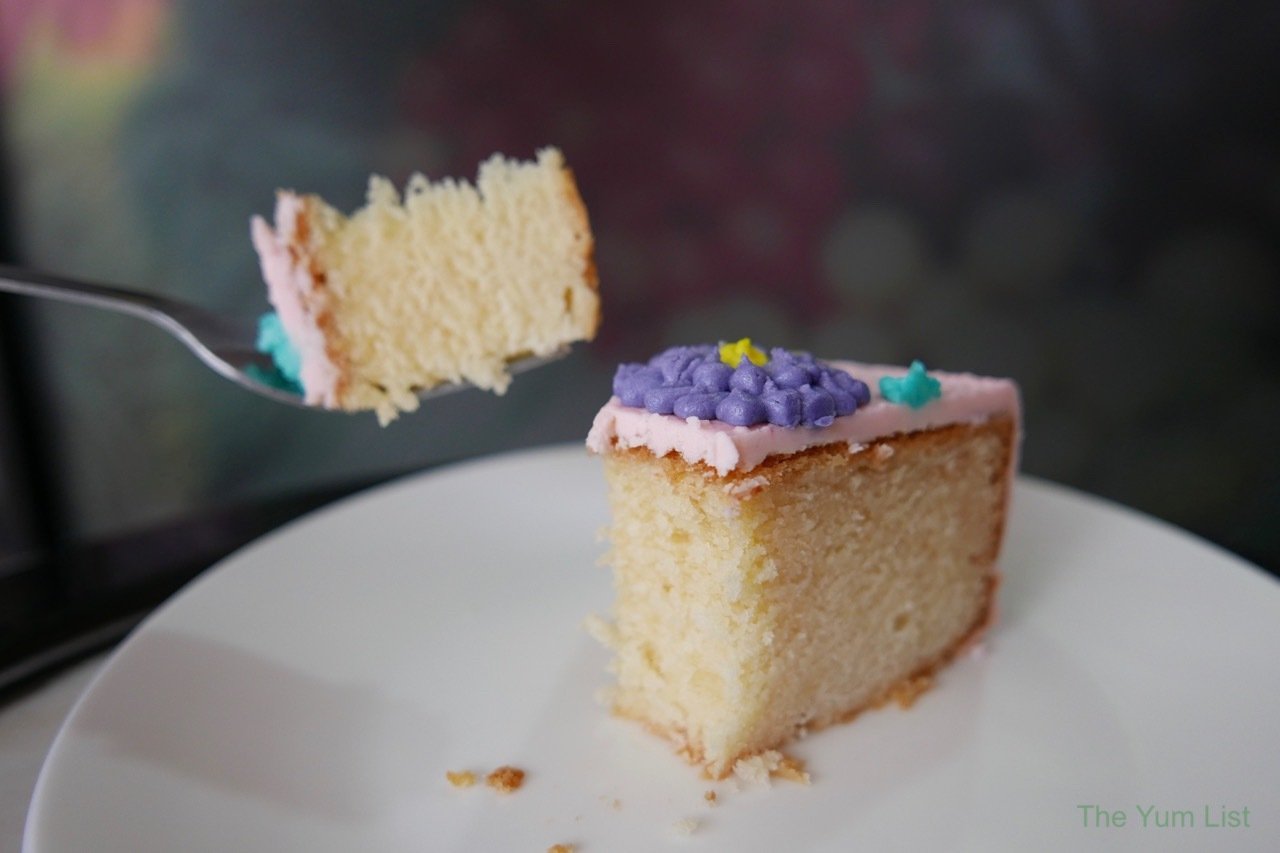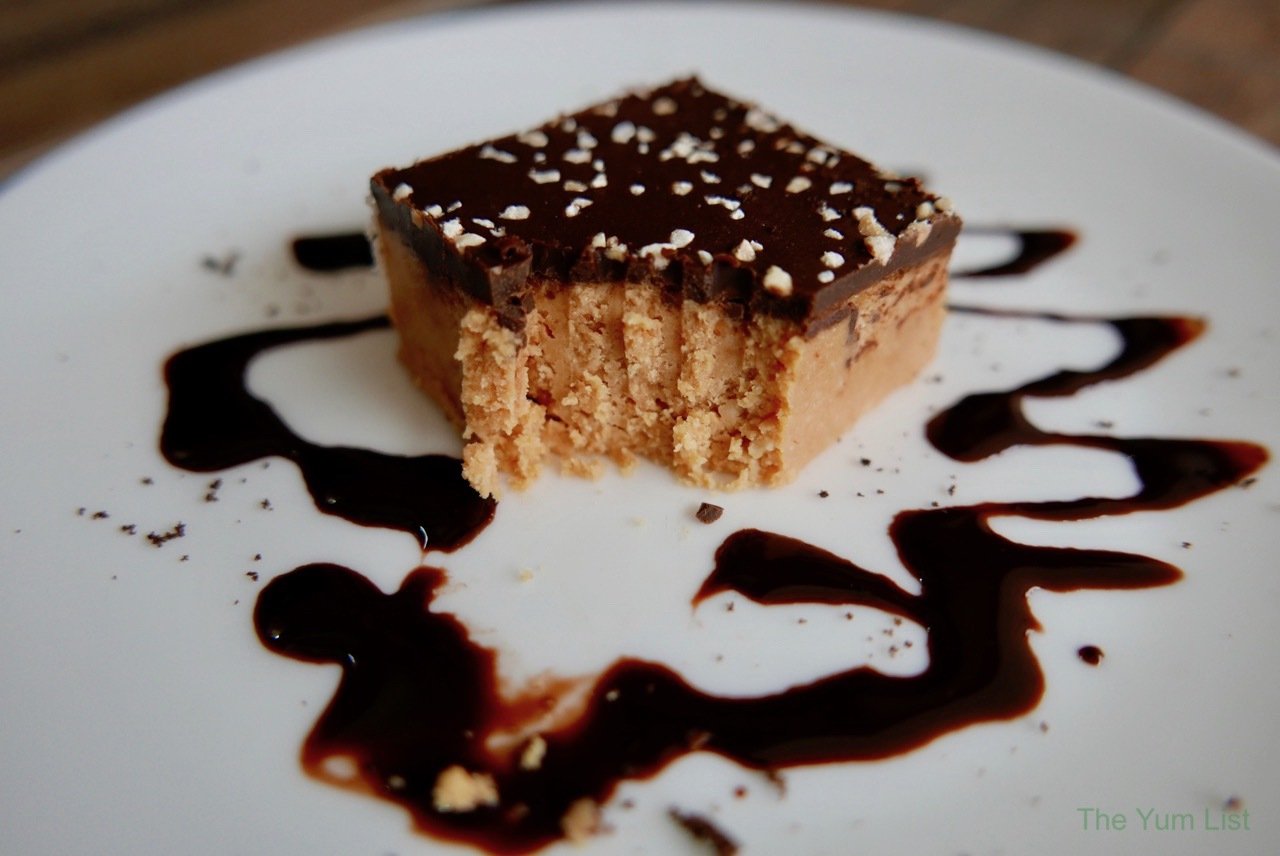 The Black Cat Café Review – Vegetarian Restaurant Kuala Lumpur
This delightful café takes its name from the owner's penchant for rescuing cats (she has fifteen of them at home). The same compassion that compels her to save all these cats comes through in her demeanour and her vision for the restaurant. She wants to create a cosy place that will feel like the centre of a community for healthy living. She certainly made us feel at home.
Reasons to visit The Black Cat Café: An entire menu of vegetarian options packed full of local flavours; an extensive drinks menu; don't miss the Masala Tea or a Broski for those wanting a good pick-me-up; must try the vegan eggs, Nasi Kerabu and, of course, the Chocolate Peanut Butter Slice is a dream.
The Black Cat Café – Vegetarian Restaurant KL
B-0-11 Viva Residency
Jalan Suppiah Pillay, 2nd mile Jalan Ipoh
51200 Kuala Lumpur, Malaysia
+6 03 4050 2822
www.facebook.com/theblackcatcafeatviva/
The Black Cat Café opening hours:
Monday – Saturday 11:00 to 21:30