Monica Tindall
Agra, the "City of Love," as it's so fondly named, home to the grand Taj Mahal and a rich cultural and culinary history, is on the bucket list of many. We ticked it off our agenda this spring while immersing ourselves in the local experience with a stay at Courtyard by Marriott, Agra. In the moments we were not capturing the best angles of the monuments (a mere 10 minutes from the property), the hotel team took care of us with incredible Indian hospitality, fed us the best recipes from Agra's vibrant street food scene, and entertained us with local performers.
Rooms & Suites, Courtyard by Marriott, Agra
We spent enough time out and about around Agra to utterly exhaust ourselves by the end of each day. Completely satisfied and perhaps a little overstimulated, we appreciated more than usual the pleasure of returning to a spacious, pristinely clean abode. The Executive Suite at Courtyard by Marriott, Agra offered plenty of room to luxuriate in with a separate living room, bathroom and dresser, and bedroom. Division by hardwood doors meant that each space could be used without disturbing the other, which works well when one of us is an early riser and the other a late starter.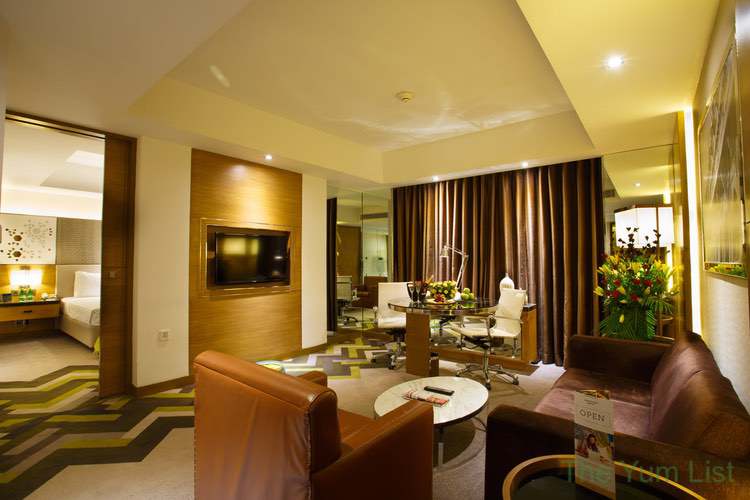 All of the amenities you'd expect of such a property are in place along with instant hot water in the high-pressure shower and complimentary Internet. Not that we used it, but a 32-inch flat screen TV is found in both the bedroom and the living area with international channels and a good range of Bollywood movies. And, the bed, very comfortable; with sleep furthermore assisted by blackout curtains and soundproof double pane windows.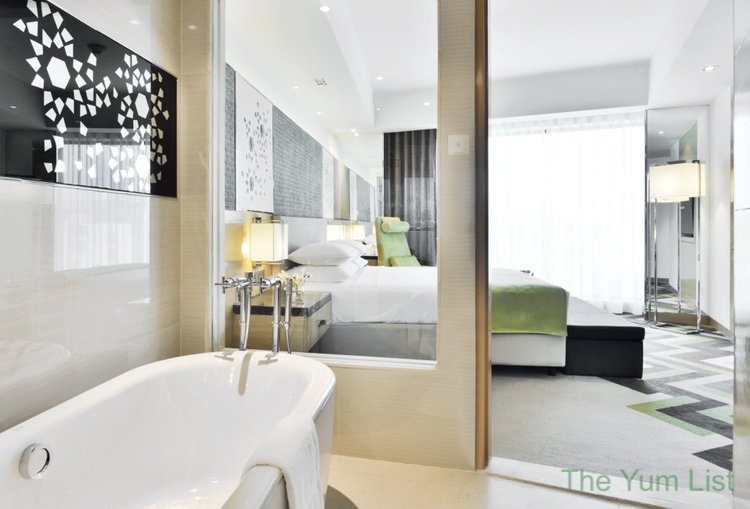 Light and bright, the contemporary design of the room set a cheery mood. Natural browns with splashes of green in geometric carpet design were illuminated with warm lighting and modern block-print designs adorned the walls. Greeted with a fresh fruit bowl and a "map of Agra" – look closer, it's made out of chocolate! – we had a sweet nibble pre-dinner and noted the pastry chef's talent with moulding dessert.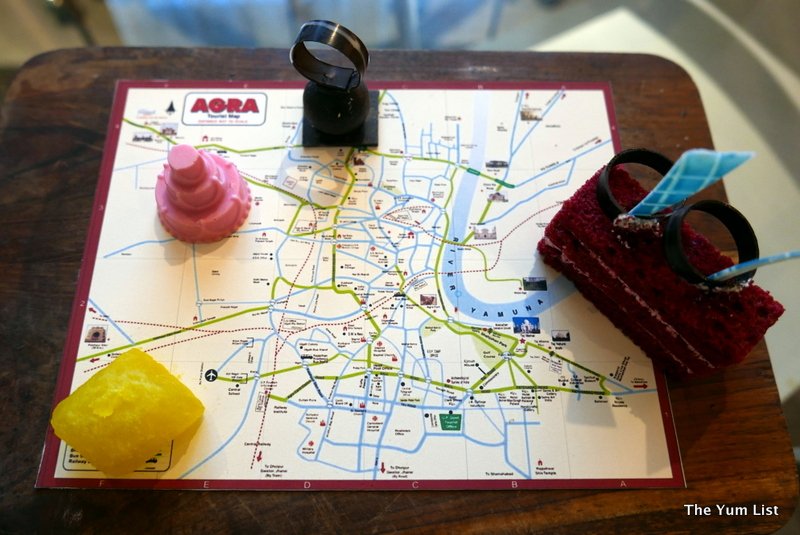 Food and Beverage, Courtyard by Marriott, Agra
Three restaurants give guests quality options for experiencing the tastes of India. Anise is the place for fine Indian food and is set in a stunning al fresco courtyard. Here we dined under the stars to the rhythms of live music and were treated to the culinary wonders of Mughlai and North Indian cuisine. Read our full review of Anise via this link.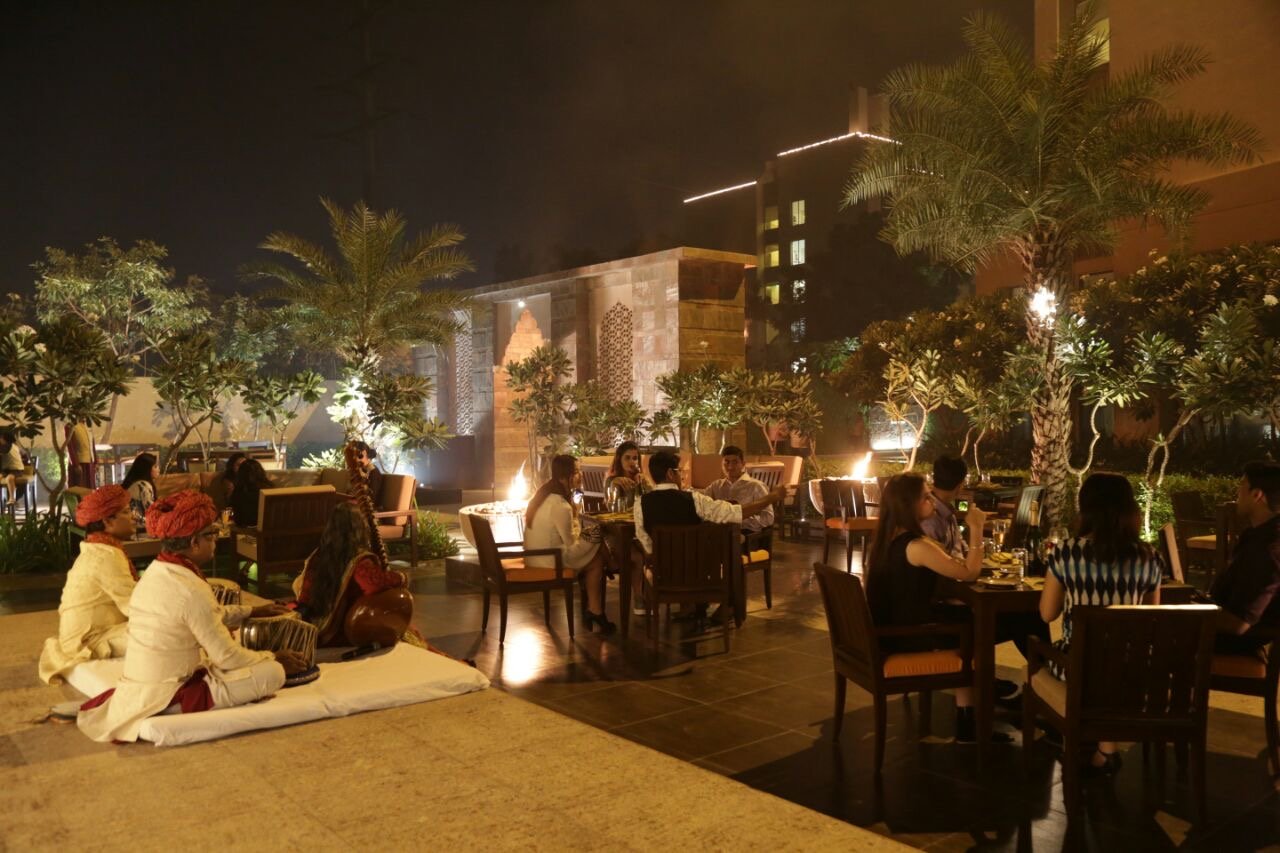 The all-day-dining restaurant, Momo Café, is a lavish international buffet with an excellent selection of Indian street food. You must try the Agra Chaat experience in the evenings and do get a traditional breakfast of Badhai and Jalebi washed down with freshly brewed masala chai to begin the day. More on that here.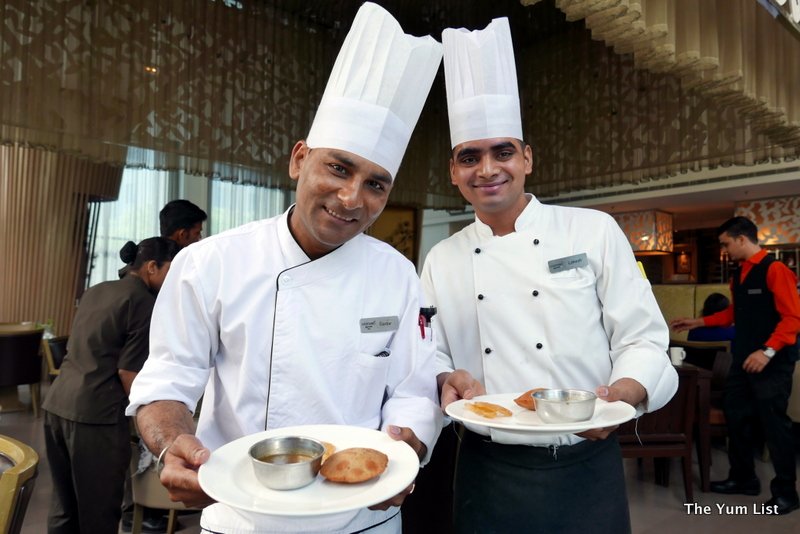 Momo To Go, as the name might suggest, is a grab and go concept, easy for families with an eye-catching candy section popular with the youngsters (and not-so-youngsters too). Be sure to gawp at the incredible replicas of Agra's top sights including the Taj Mahal – they're all made out of chocolate! Lastly, and surprisingly so, we didn't seem to have time to try Onyx Bar but know that it sells liquor, beers and snacks for those desiring a stiff drink before bed.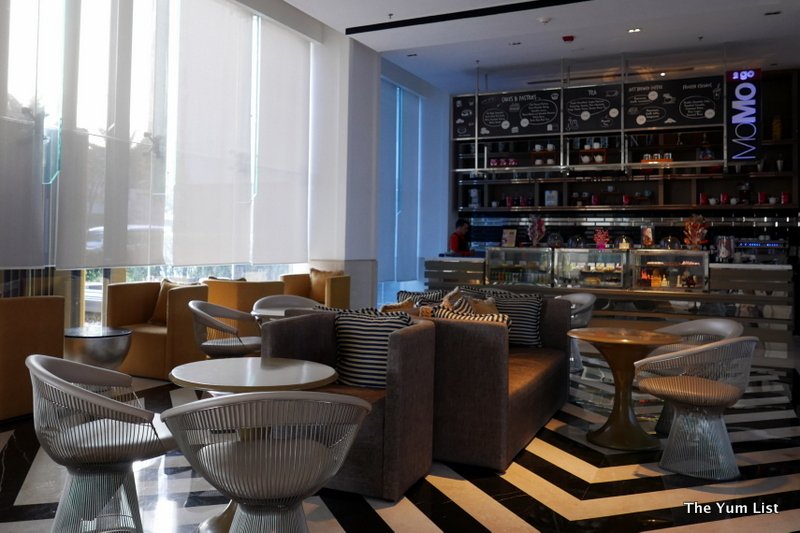 Facilities, Courtyard by Marriott, Agra
A family-friendly hotel, Courtyard by Marriott, at the time of writing, was constructing a large kids' area beside the main building. The pool will also soon get an upgrade with water features adding more fun. Currently, though, the pool is already a popular centrepiece with guests taking the opportunity to relax on the sun chairs in the mornings and afternoons. A spa offering international and Indian massage, a fun zone consisting of games and media, and a decently-sized gymnasium further support the provisions.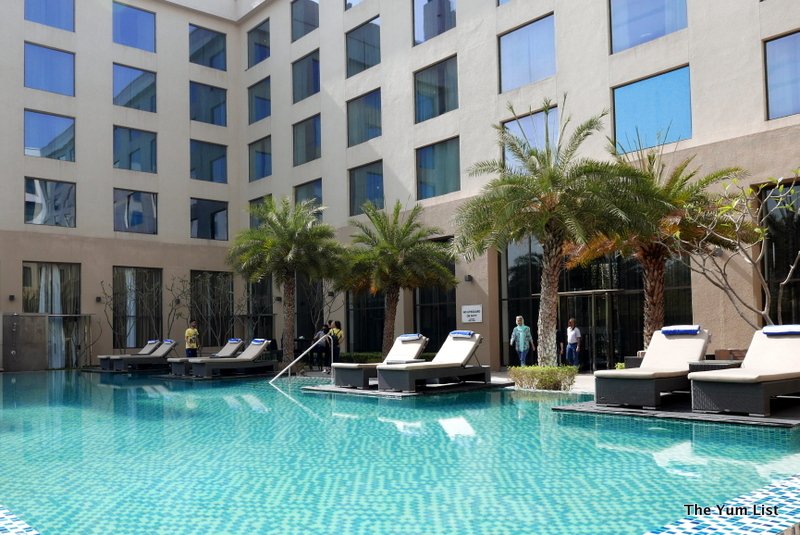 To counter the lack of nightlife in Agra the hotel provides entertainment every night of the week. Anise, the fine dining Indian restaurant, has live musical performances with a different musician daily. The relatively quiet lobby of the afternoon transforms into a hive of activity in the evenings with a magician, a henna painter, puppet show and more music changing nightly.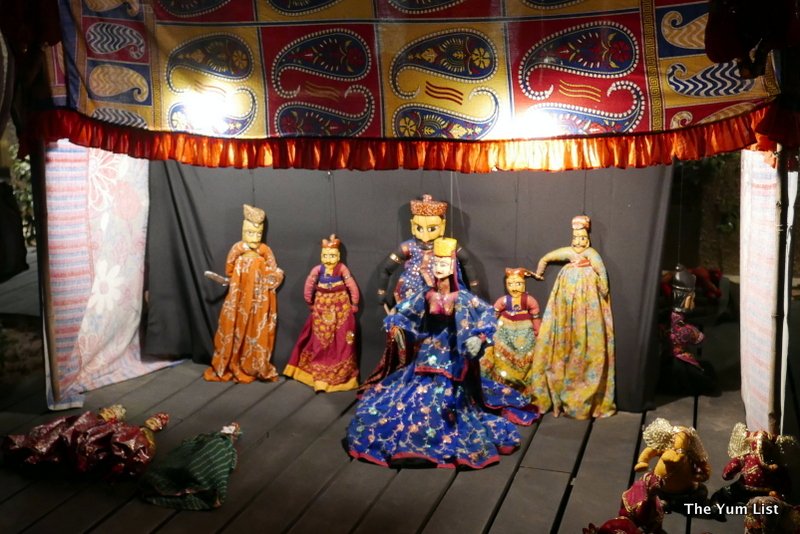 The entire experience at Courtyard by Marriott, Agra was marked by gracious hospitality and a genuine enthusiasm to share the local culture and culinary scene. The hotel perfectly complemented Agra's tourist attractions by providing an authentic taste of Indian warm-heartedness in a safe, superbly clean and attractive setting.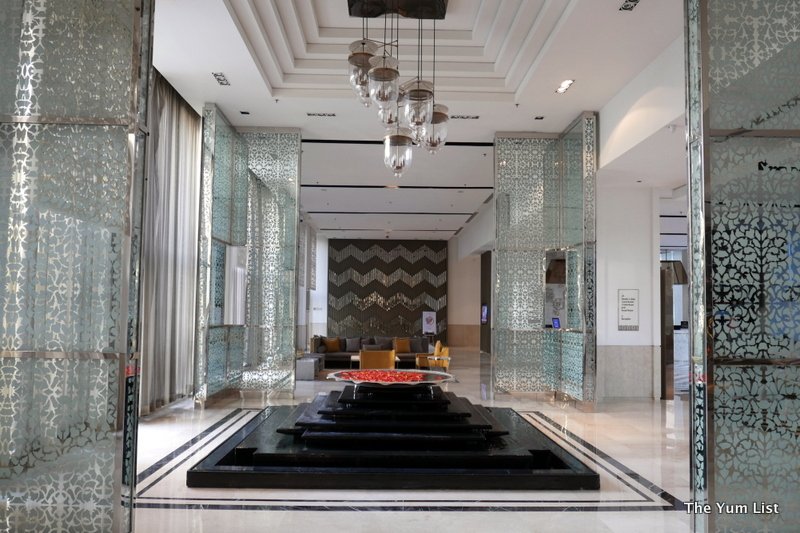 Reasons to visit Courtyard by Marriott, Agra: a resort-like hotel in Agra close to the sights; must dine under the stars at Anise fine dining Indian restaurant; spacious contemporary executive suite; Agra Chaat at Momo Café; sweet lovers should check out the pastry chef's incredible chocolate replicas of the local sights too.
PS: Some of you might find it interesting to see what life it like on the streets of Agra outside of the magical monuments.