Monica Tindall
No doubt, you've heard about the dreaded Delhi Belly that most visitors spending more than a few days in India succumb to. Well, I think that's best avoided, and, while gourmands might be claiming to "keep it real" with street food, I have a plan to avoid intravenous feeding (via a hospital drip) if I can help it. And, with the help of the chefs at Momo Café, Courtyard by Marriott Agra's all-day-dining restaurant, I successfully get a taste of hawker fare while keeping my intestines intact.
Desiring to share local dishes with guests, (and by local, I don't just mean Indian food, but recipes from Agra, home of the iconic Taj Mahal itself), chefs at Momo Café have recreated a number of specialities particular to the streets of Agra.
Breakfast at Momo Café – An Agra Start to the Day
At brekkie, a hot item to try is the Poha, a local claim to fame of flattened rice and peanuts tempered with mustard seeds and finished with lemon. Show a whisper of interest in the regional cuisine and chefs won't let you leave either without trying the Badhai, a deep-fried savoury bread filled with lentils and various spices. Ask any staff member what they had for breakfast, however, and Jalebi is bound to come up in most morning routines too. Before you try it though, you should watch the chef skilfully squeeze batter out of what seems to be a scrunched up cloth in a circular motion forming dough spirals that he drops directly into hot oil. These coils are quickly deep fried and then soaked in sugar syrup, and boy are they sweet! Of course, masala chai is the ideal companion and smiley chefs make the rounds of tables filling cups with their fresh brew.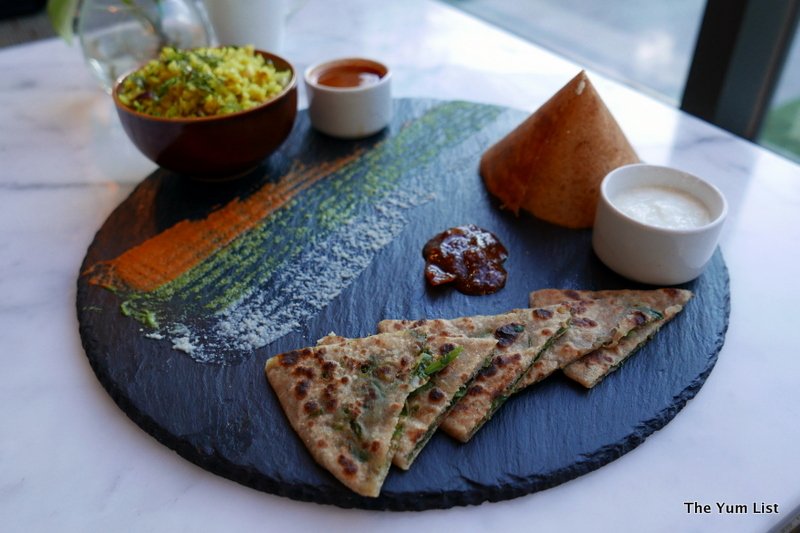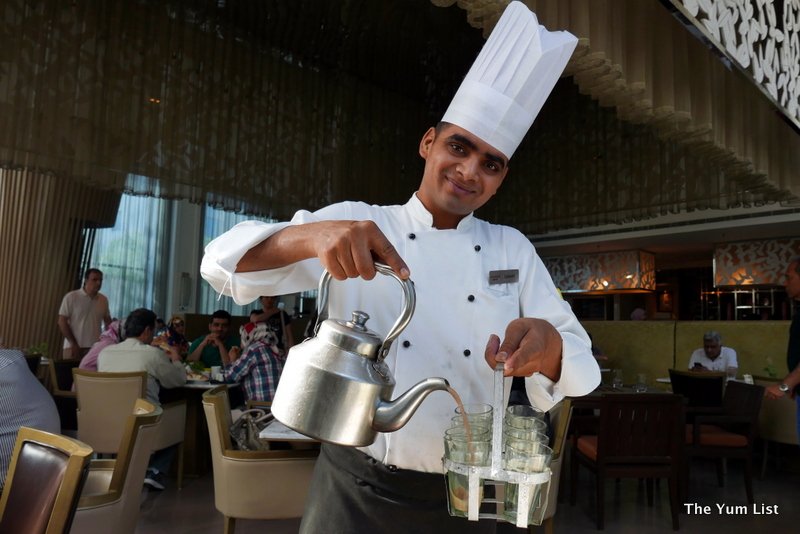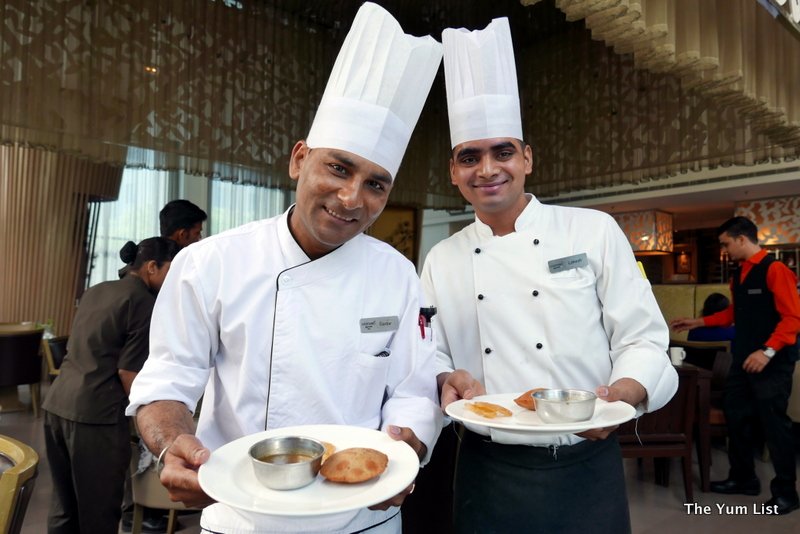 Lunch at Momo Café – Midday Meals in Agra
In between sightseeing, I drop in for a quick lunch at Momo Café and widen my geographical circumference by testing out a Kathi Roll (625). This Indian style wrap is a street-food dish native to Kolkata. Traditionally skewer-roasted kebabs were wrapped in paratha bread but today the versions sold around the country are diverse. My vegetarian filling, with a base of fresh cheese (paneer), has been pan-fried together with onions and a sweet chutney then rolled and grilled between the flatbread coat. It sure is delicious and sees me through until I return for dinner.
Dinner at Momo Café, Agra Street Food – Chaat
Although Momo Café has a strong international spread, the highlight of the dinner buffet is, without a doubt, the chaat section. Chefs set out to recreate popular road-side snacks found on the streets around Agra in an environment that allows guests to get the full culinary experience without the tummy upsets.
Agra Chaat
A central table displays rows of small plate after small plate of Agra's favourite street foods. Bhel Puri is a fine place to begin with puffed rice, onion, tomato, potato, chaat masala powder (typical to Agra), and mint and sweet chutneys offering a refreshing and texture-filled snack. Petite pastry cups, Dhai Puri, filled with sweet curd, potato and mint chutney are also fab bites of pleasure. Aloo Ki Tikki, another hotly sought-after nibble, features boiled potatoes that have been mashed with gram flour, salt and cumin before being formed into patties and pan-fried. My final taste of Agra street tradition is Papri Chaat, yet another addictive combination of yoghurt, sweet curd, tomato, onion, spices and fine vermicelli noodles crowning papri (a deep-fried bread). I could happily stop here as the selection is diverse and I'm quite happy making a meal of a multitude of little dishes. There is more to try though, so we carry on.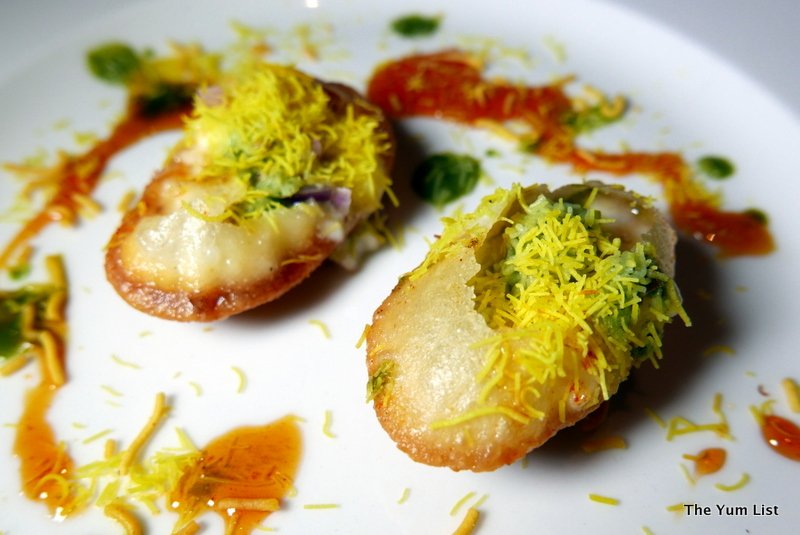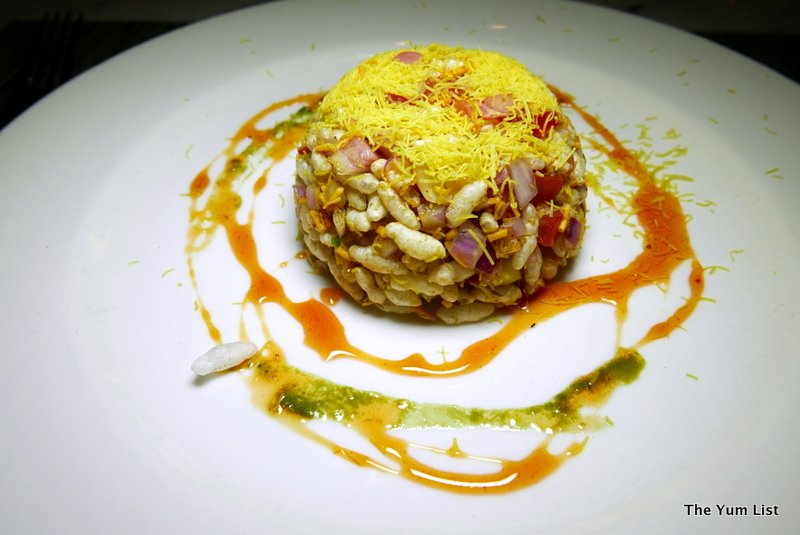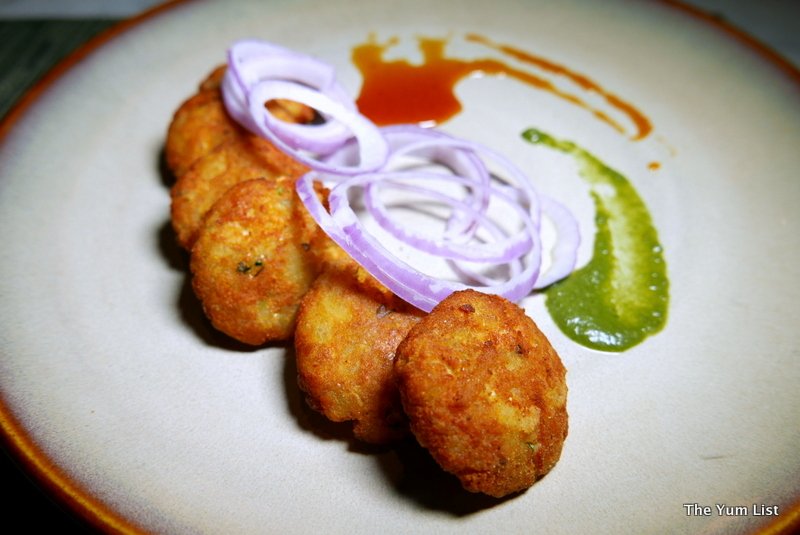 You know I'm not a regular consumer of deep-fried food but the crumbed and fried broccoli with a cheddar cheese dip is simply superb. Grab an icy cold Thandai and you have a perfect match. What is Thandai you ask? (Well, I did at least…) "Heavenly," is the answer. I never thought I'd describe a milkshake this way but this beverage somehow manages to be both creamy and refreshing at the same time. It's a blend of almond and dairy milk mixed with mint, ginger and cardamom. The milk goes down creamy and sweet, and the ginger leaves with a sharp kick.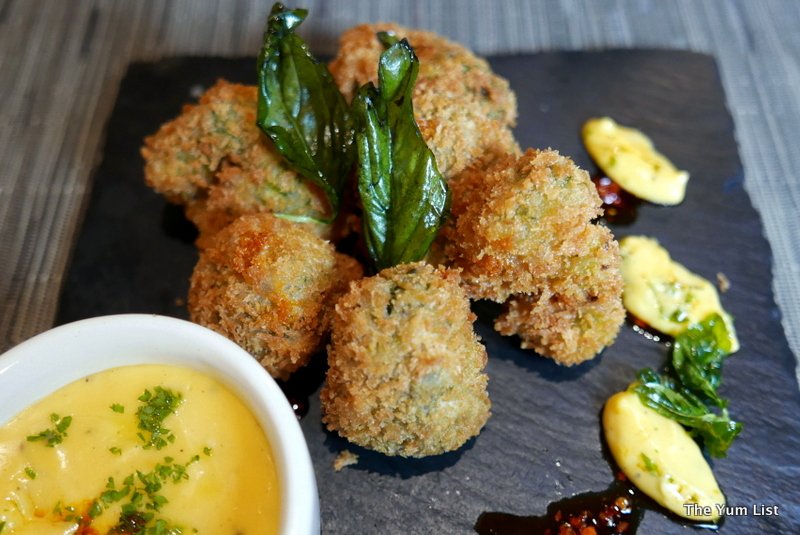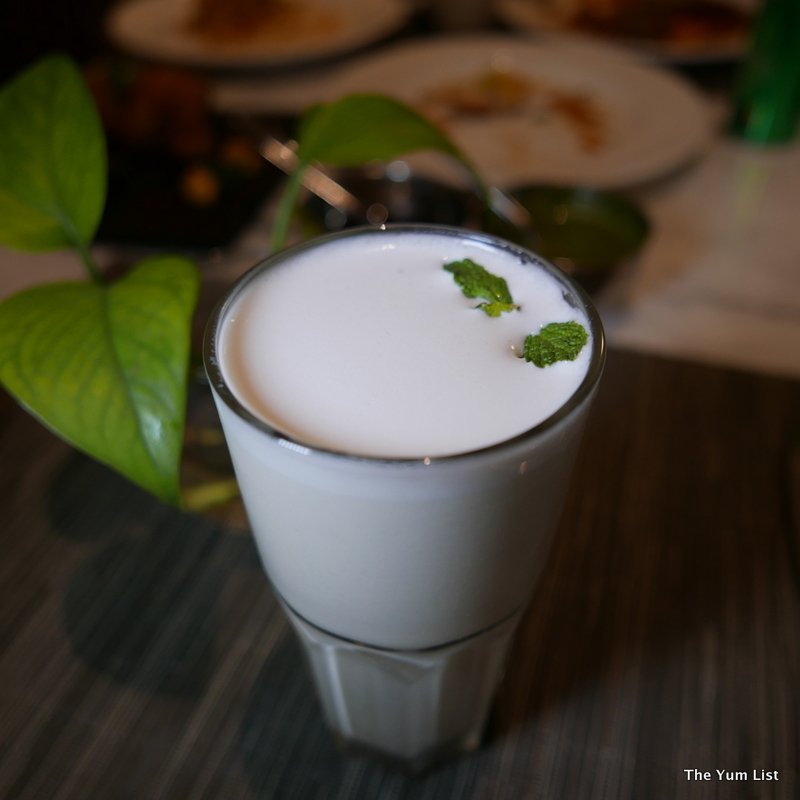 Agra Food Main Dishes
Besides the street snack foods of Agra, chefs cook up a whole range of recipes to complete the Indian feast.
Just five kilometres from the hotel is a place called Taga Stand, which is famous for Nalli Nihari (lamb stew) and Mungh Dum (chicken) Biryani. Chefs here have proudly mimicked the recipes and locals assure us that they can't tell the difference. Salan (a vegetable gravy) and raita (yoghurt) add further flavour and a basket of warm bread make perfect mops for sopping every last drop. Garlic naan is widely known but I've acquired a new addiction; laccha paratha. This layered whole wheat bread shows the skill of the chef with the layers first folded, then wound in a circle and finally rolled flat before cooking. Yummy!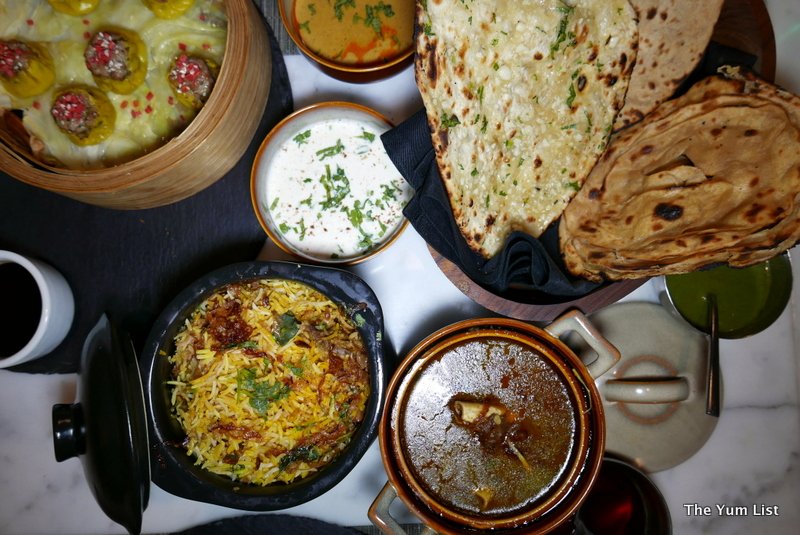 Agra Speciality Sweets
Momo Café's dessert buffet furnishes a spread of sweet treats from around the world; from cakes to chocolates, fruit to ice cream, there's plenty of sugar to go around. Regardless of the variety, however, the one sweet that you must put on your plate is Petha. It's so famous that the government has declared the candy as tax-free in an effort to promote tourism in the region! Made by boiling pumpkin together with sugar, this translucent candy is seen on just about every street corner and for nationals visiting from other parts of the country, it's a must-buy as an edible souvenir.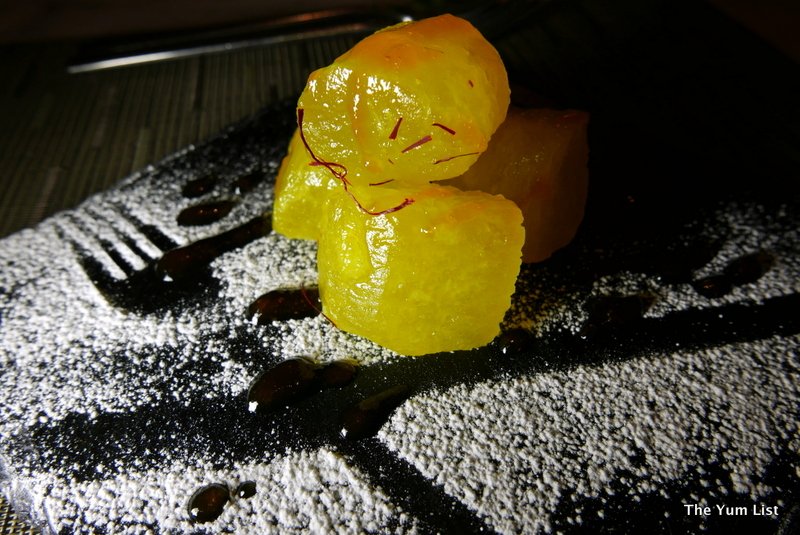 Reasons to visit Momo Café: passionate chefs excited to share their local recipes with guests; Agra Chaat; everything local!
Momo Café, Agra Chaat
Courtyard by Marriott, Agra
Taj Nagri, Phase II, Fatehabad Road
Agra, 282001 India
www.marriott.com/hotels/travel/agrcy-courtyard-agra/
+91 562 662 7777
Opening hours Momo Café: daily 24/7