Monica Tindall
Drift Dining and Bar is one of those places that ticks all the boxes. Not only are the setting, service and food top-notch but the general vibe of the place is happening. No doubt, there are other restaurants in KL that get equally good marks for the first three indicators but it is rare to find that fourth element, spirit.
Part of the success, I think, is due in part to the management whose bottom line is people over profits, another part is the lively staff who have been with the establishment since opening, and the third share is due to the versatility of events and use of space. Drift Dining and Bar is not just for food and beverage (although that alone is pretty good reason to come), it's a place to socialize, have some relaxed fun and possibly even learn a thing or two while doing it.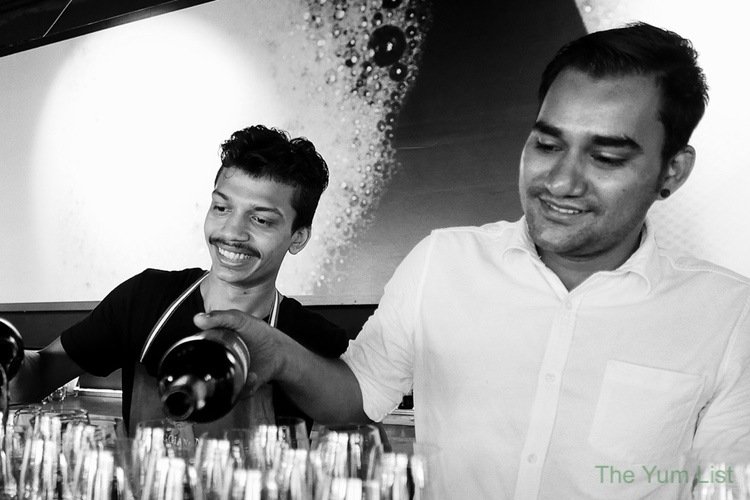 One such event that took us on a culinary journey of discovery (and gave us an opportunity to mingle with like-minded foodies) was a casual wine tasting with Mr Giacomo Fossati from the boutique Italian wine producer, Uggiano. Guided by one of the winery owners himself, paired with delicious nibbles from Drift, and surrounded by fellow social gourmets, it was a Sunday afternoon spent very pleasantly.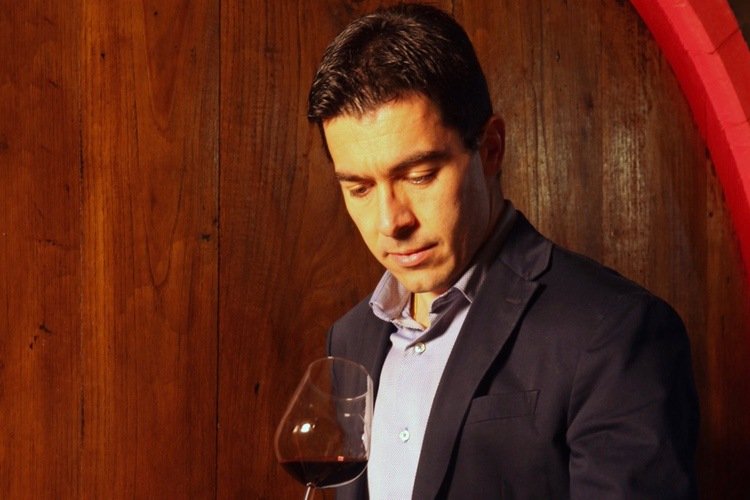 Set in the beautiful countryside of Tuscany, Uggiano is known for its Chianti and Super Tuscan wines. At Drift Dining and Bar, we sampled five of the winery's best-known products.
Uggiano Wine Tasting at Drift Dining & Bar
Uggiano Prestige Chianti 2016
The first, Prestige Chianti 2016, was vibrant in the glass. Soft aromas of cherries followed through in the palate with dryness and light tannins. With a little air, the wine became softer and went well with the cheese selection Drift staff passed around.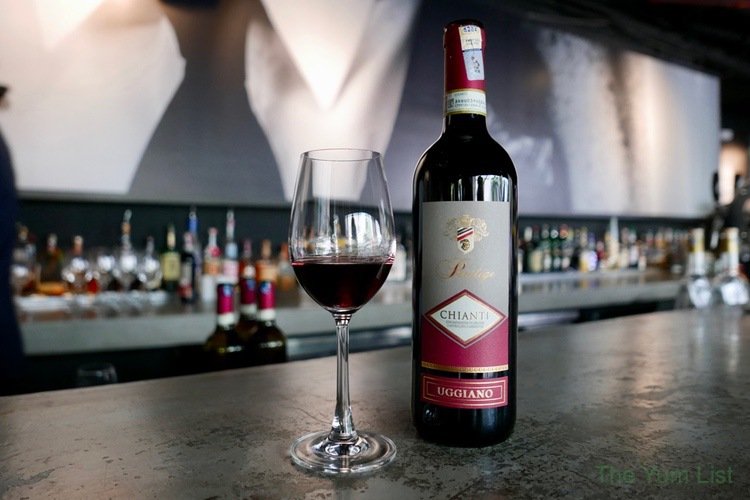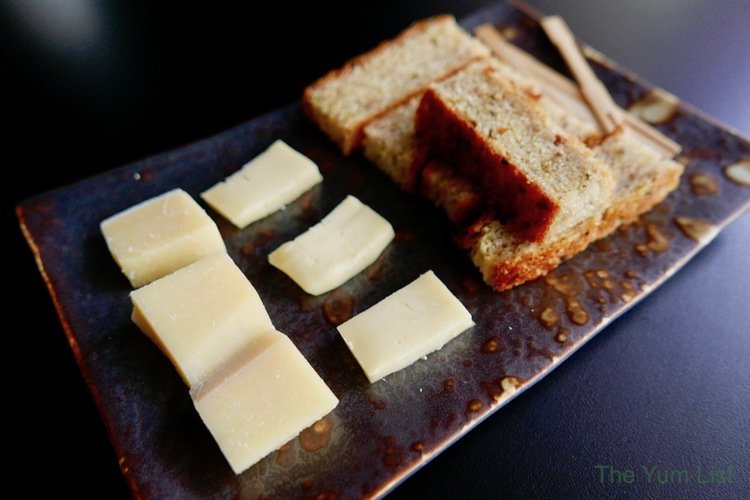 Uggiano Prestige Classico Chianti 2015
Prestige Classico Chianti 2015 was a little darker in hue and boasted cherry and floral notes in the bouquet. In the mouth, it was nicely balanced, had an additional layer of structure not found in the first, and lingered a tad longer after swilling.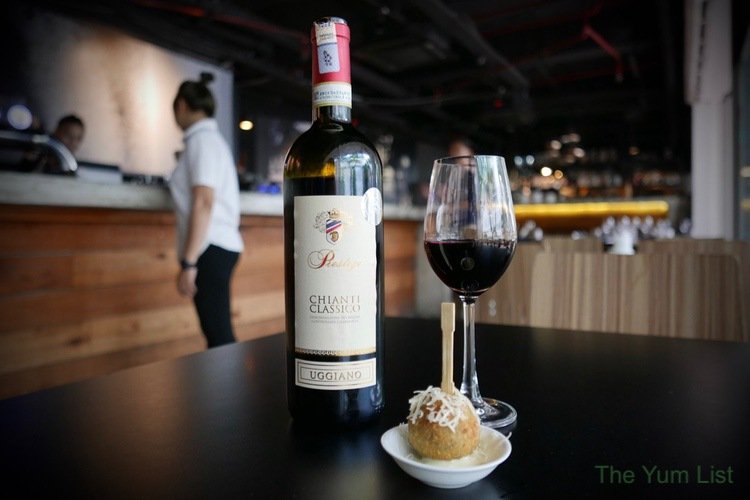 Uggiano Chianti Riserva 2013
The third wine was my favourite of the Chiantis, the Chianti Riserva 2013. A lovely ruby hue was accompanied by sour cherry, mulberry and elegant floral fragrances. A round, full body and consistent structure finished with a sedulous aftertaste.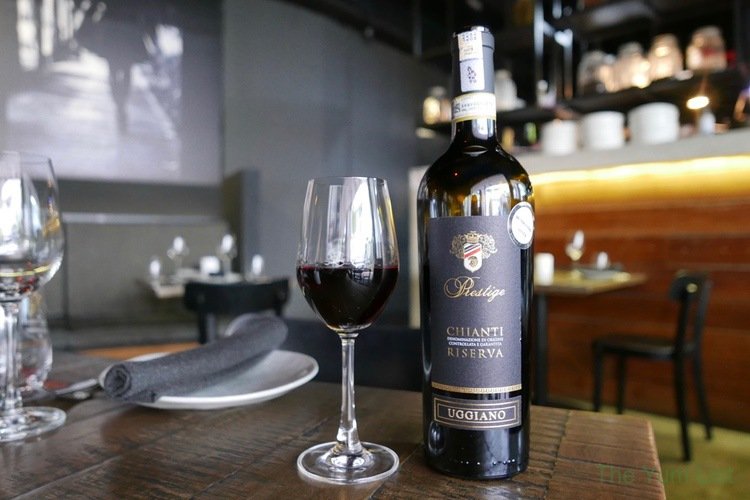 Uggiano Falconeri 2010
Moving away from Chianti and onto the Super Tuscans, our fourth tasting was the Falconeri 2010. This blend of cabernet sauvignon and Sangiovese takes quite some time to produce spending a year in French oak, followed by almost another 12 months in big oak casks, then stainless steel tanks before being aged in the bottle for at least another 12 months. The result is a complex nose of berries, herbs and a whisper of vanilla. The body was full and velvety, with a graceful structure and lengthy finish. This one did particularly well with the charred pork belly cubes.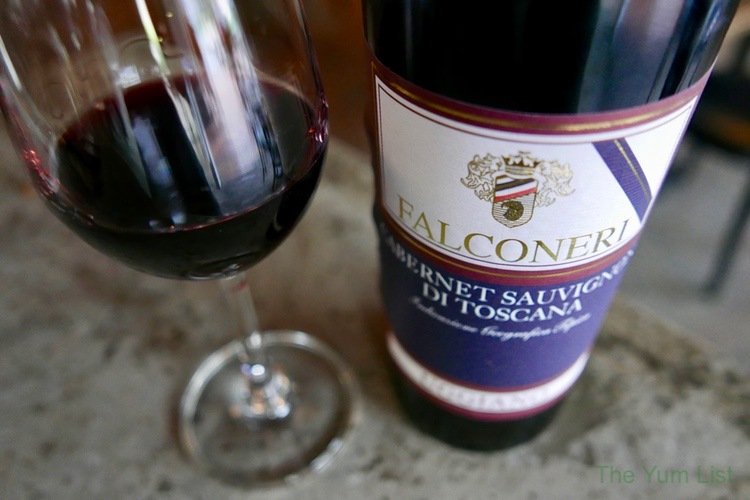 Uggiano Petraia 2010
Lastly, the jewel of the pairing, the Petraia 2010, saw a predominance of Merlot accompanied by cabernet sauvignon in the blend. Dark Bordeaux red in colour with a complex perfume of purple grapes, spice and a touch of fruity sweetness this wine was a perfect mate to the grilled lamb bites. Plump in the mouth the wine continued with confident tannins and a firm finish.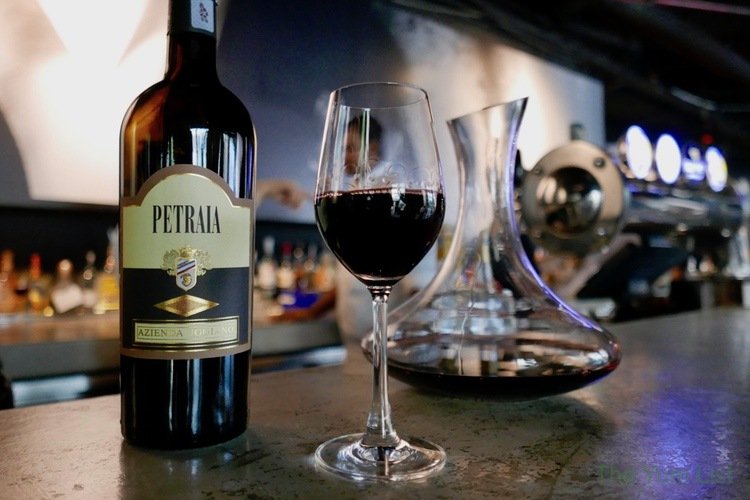 For further information on Uggiano wines check out their website here, www.uggiano.it. For wine distribution in Malaysia, visit Straits Wine Company here www.straitswine.com.my and for more fabulous culinary events visit Drift Dining and Bar here www.driftdining.com.
Drift Dining and Bar
Ground Floor Bidara Condo
38 Jalan Bedara (Off Jalan Nagasari)
Bukit Bintang, Malaysia
[email protected]
+6 03 2110 2079
www.driftdining.com
[email protected]
Opening Hours Drift Dining & Bar
12 noon 'til late Mon-Sun
Parking is available in an adjacent basement carpark