Words: Nathaniel Jay     Photos: Monica Tindall
Trust me when I tell you to start with the ice cream sandwich! I waited too long and the sugar high was starting to make me drool before I staggered over to the chef attended station. I squeezed in a small sample of passion fruit-mango sorbet but three flavors of hand-crafted ice cream are available piled high between matching flavored cookies and I just had no more room to fit them in. Really – start there. Do not pass go, do not collect $200 and do not go to your table.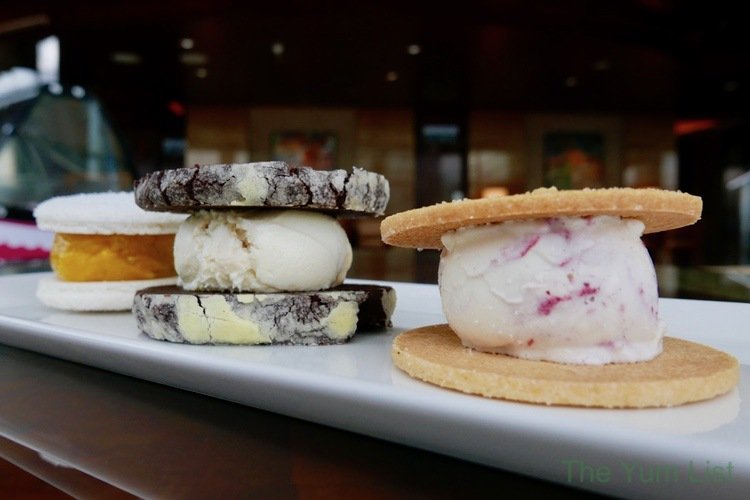 High On Sugar
At Thirty8, ensconced in a 360-degree backdrop of KL and beyond, Pastry Chef Ashutosh stood erect with his hands on his hips, "The key to making great pastries is understanding the theme, temperature, precision and patience. Presentation and precision are key." As we walked around the seemingly endless buffet of Valrhona chocolate laced treats, he continued, "Love for desserts is a must. You have to love pastry more than your girlfriend." He offered a sly grin and slipped back into the kitchen.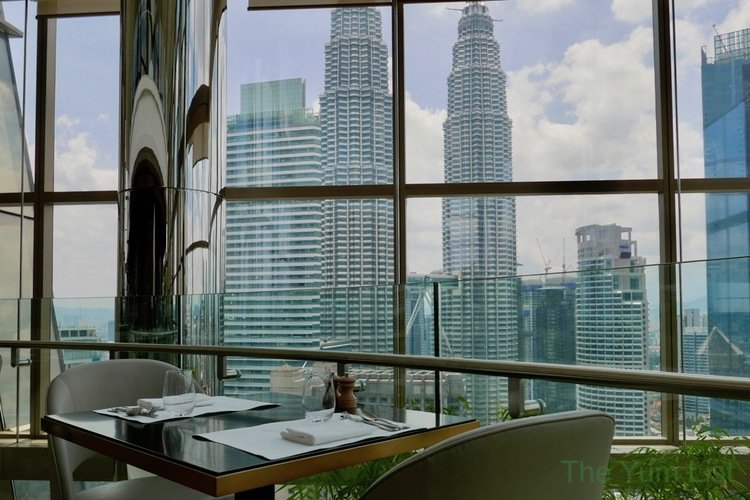 Savouries – Afternoon Tea Buffet Grand Hyatt Kuala Lumpur
One of the great things about this High on Sugar celebration at the Grand Hyatt Kuala Lumpur is the balance of sugar with savouries in the noodle and dumpling stations and the small but distinct a la carte menu – created no doubt, to stabilize your blood sugar in between chocolate, sucrose-filled courses of debauchery. Four choices of noodles and varying accompaniments are made a la minute as too are the dumplings pan-fried right before serving.
From the menu, there is a traditional Caprese Salad and a Shake Salad, comprised of quinoa, pomegranate, almonds, mesclun mix and feta cheese. The salad is brought to the table in a mason jar and hand shaken by the wait staff to mix the dressing before serving it on a plate.
Further bites to even out the sweets are the Potato Puffs flavored lightly with curry and masala; Seafood Dumplings with shrimp, squid and chives; and Spring Rolls filled with chicken, carrot and chives. Assorted Dim Sum is an attractive option too but it was the Wok Fried Carrot Cake that was most popular at our table.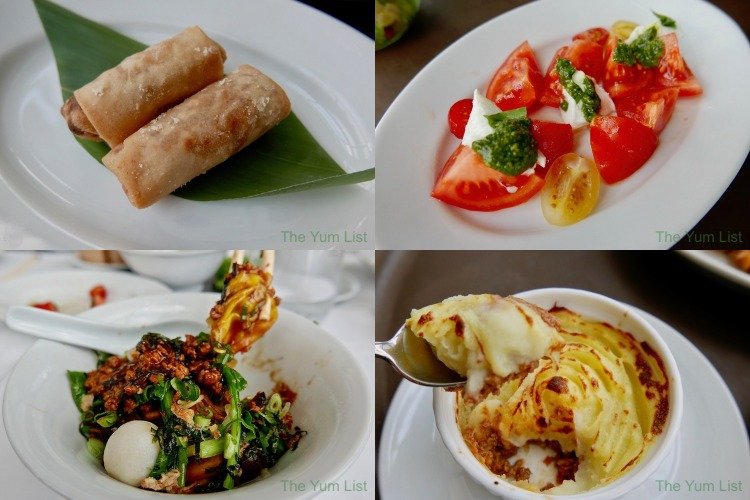 The Shepherd Pie with minced lamb and mashed potatoes were extremely light. The potatoes were silky smooth – French brasserie style. The sauce was shiny and bright liquid gold. If you're saving space by only selecting a few savory items, this would certainly be a dish I would recommend trying.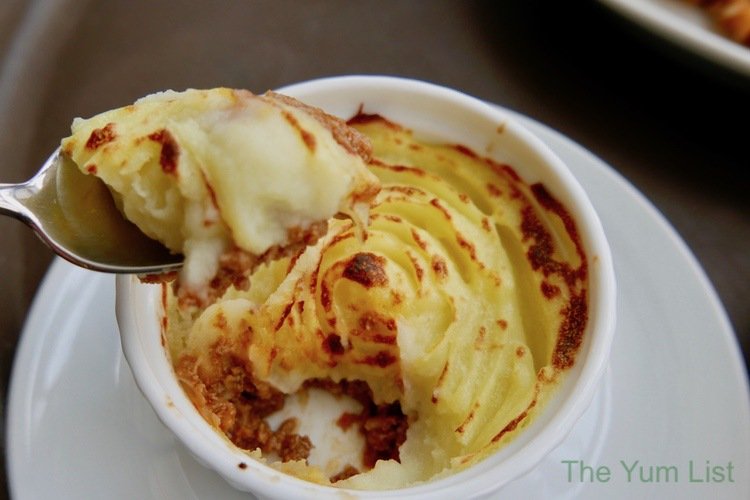 Steamed Sea Bass with tofu, bamboo and cabbage was simplicity at its best. It was incredibly moist and prepared completely natural. It was light and extremely elegant. Black Angus Beef Meatballs served with paprika sauce, capsicum, champignon mushrooms, sour cream and chives is a Hungarian classic. I cannot even tell you how many orders of meatballs we ate. The sauce was ethereal! I imagined eating the sauce on toast, eggs, breakfast cereal… My sugar high was falling and I came back down to Earth. And ate another meatball of course!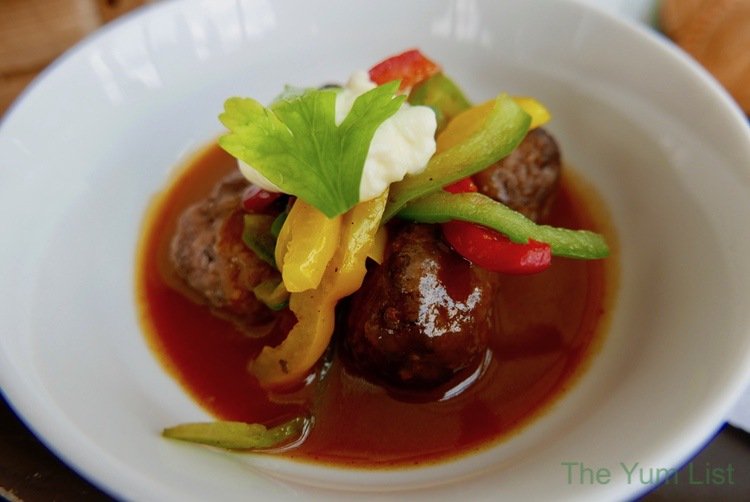 Drinks – High on Sugar, Afternoon Tea Buffet Grand Hyatt KL
Coffee and tea come with the buffet with Ronnefeldt Tea providing a bountiful and quality selection. I cleansed my palate with the Pure Chamomile, which was floral, bright and full.
High on Sugar, Afternoon Tea Buffet Grand Hyatt Kuala Lumpur
The sweet buffet is an Alice in Wonderland dreamlike sequence of row after row, cake after macaron, pastry upon chocolate, dessert fantasy.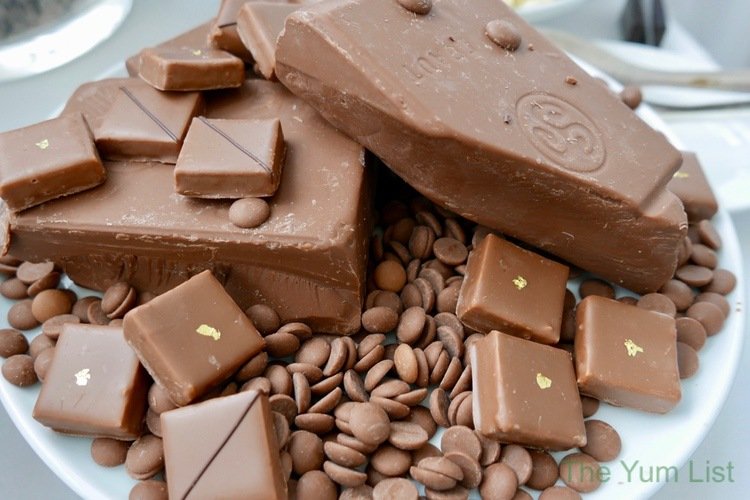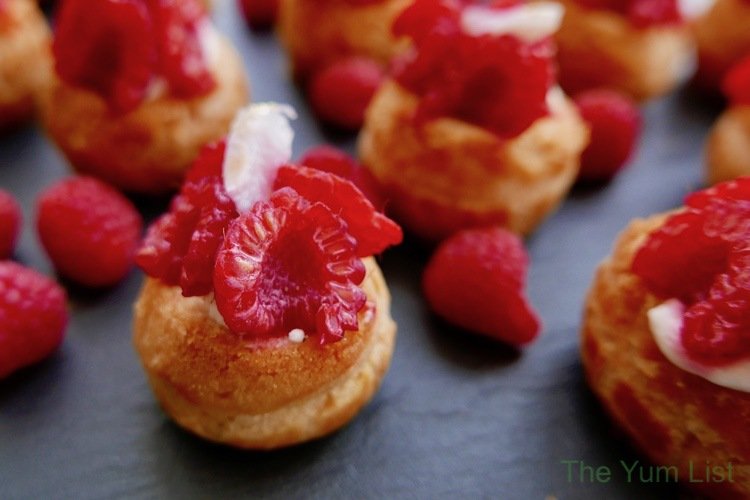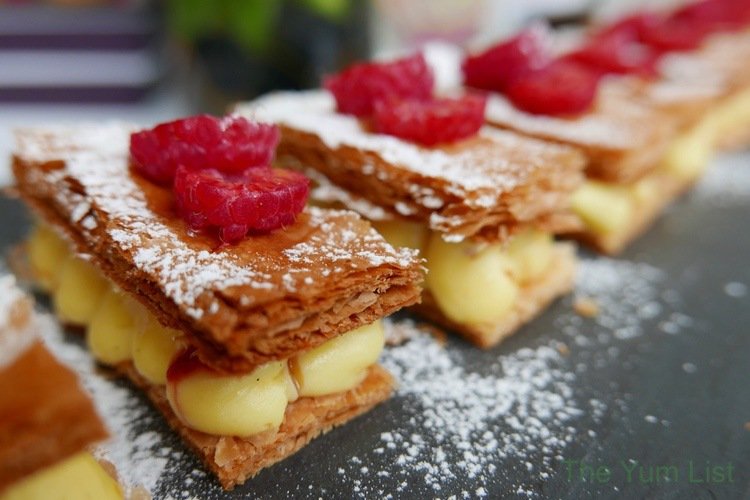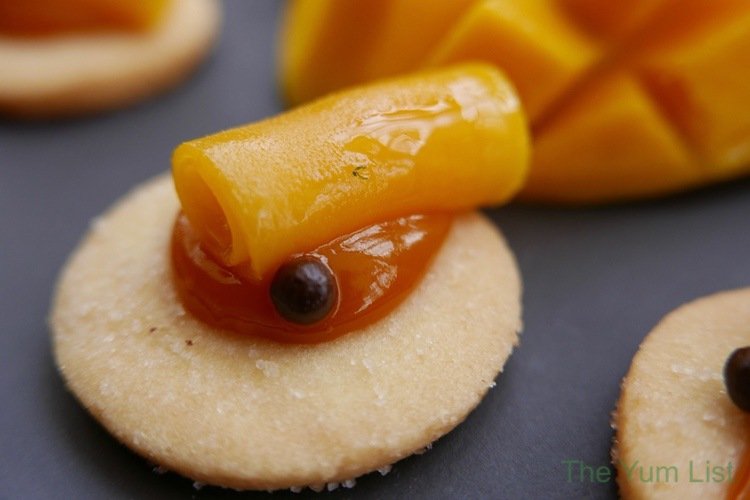 I began with the Deconstructed Black Forest Cake prepared to order and served in a rocks glass. Created from a dark chocolate cookie broken up in a glass, topped with dark cherries, whipped cream and chocolate shavings. Black Forest cake will remain one of my favorites and if you have a big sweet tooth, this is a great choice for you.
The spread is enough to make you dizzy with the possibilities so I had to be selective in what went on my plate. Chef Ashutosh has created a modern version of an Austrian classic: Linzertorte. I really liked the crumbly texture and the notes of cinnamon and lemon. The raspberry was well balanced and not overly sweet, allowing the spices to share a role.
Lemon Raspberry Tartlets were exquisite with the sweet, tart sensation of perfectly ripe raspberries and smooth lemon curd. There was just the smallest piece of chocolate with candied lemon on top to round the whole dish off.
The Berriolette Mousse is a standout dessert. Served in a rocks glass, it's based with an almond cake round and topped with a purple sphere with the texture of a golf ball or a large piece of citrus fruit. Inside is a lovely liquid raspberry sauce. A thin wafer of white chocolate sits on top to crown the sweet. A lot of work obviously goes into creating this miniature masterpiece. I think back to what chef said about temperature and patience.
Several selections of macarons were laid out on the buffet, including, raspberry, chocolate and lemon. I tried the raspberry. The texture was light, airy and moist. Inside was a raspberry sauce as well as a thin layer of raspberry gelee. Detail.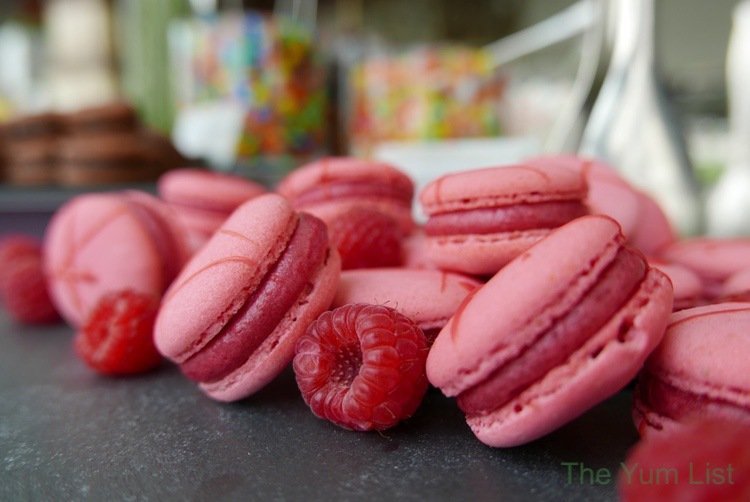 Lemon Strawberry Choux Paste is another classical preparation and in my opinion, a great way to test the skill of a pastry chef. It is not a difficult recipe but everything lies in the technique. As chef would most likely tell you the success is in precision and temperature. The choux paste was light and dry. The lemon curd had the balance of sweet and sour and the strawberry was able to shine through as the star of the show.
The Fresh Figs Cheesecake was my top pick. With a mild sweetness, it was creamy and rich yet balanced by the fresh fruit. Monica, also appreciated the fruit-packed desserts, admiring the apple tart with its delicate rolls of fruit crowning the top.
Lemon Sable Breton is another classic pastry that has been twisted and modernized by chef. Lemon sable is somewhere between shortbread and a cake. The addition of Japanese yuzu and a chocolate cremeux up the ante in this dessert.
Satiated, inspired and buzzing (just a little) we left Grand Hyatt KL's afternoon tea buffet with thoughts of sharing the find with our dessert-loving friends and a plan of when next to return.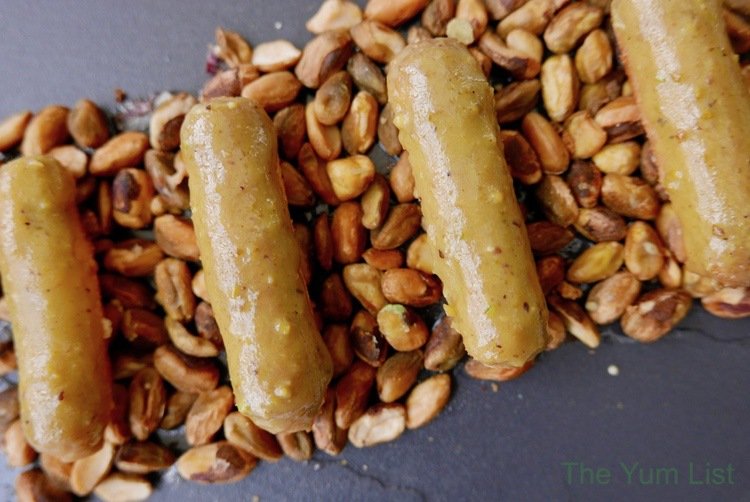 * The High on Sugar Afternoon Tea Buffet at the Grand Hyatt Kuala Lumpur is priced at RM142 nett per person and is available every Saturday and Sunday from 12 noon until 4 pm.
Reasons to visit the High on Sugar, Afternoon Tea Buffet Grand Hyatt Kuala Lumpur: Beautiful view of KL and beyond; an elaborate buffet of pastries, cakes and other desserts; live cooking stations; a great selection of Ronnefeldt Teas; an a la carte menu that comes with the buffet; my top picks were the Black Angus Meatballs and the Fig Cheesecake; and remember, don't miss the Ice Cream Sandwich!