Words: Chris Moore   Photos: Monica Tindall
When people think of barbecue – at least where I am from in Canada – the image most often conveyed is that of a middle-aged man, more round in the core than desired, sipping an ice cold beer (or three) while overcooking hamburgers, sausages and steak under the heat of a summer sun.
Real barbecue, however, is a thing of beauty – a form of edible art. Real barbecue is a skill that pitmasters have learned and honed over the course of their entire life. It takes countless hours of experimentation and trial and error to get things just right – from the rub to the temperature, to the mixture of wood and smoke – so many minute variables can make or break a slow-cooked cut of meat. Thankfully for the lovers of barbecue, or at the very least curious diners of Kuala Lumpur, the folks at Beard Brothers BBQ have it figured out.
Beard Brothers BBQ Menu
Opening their doors from 4 pm until they're sold out (which is a daily occurrence), Beard Brothers BBQ is dishing out traditional low-and-slow style barbecue, with cuts and options that include beef brisket, beef ribs, lamb shoulder, chicken and a variety of sausages. Our meal was one of Beard Brothers best-sellers, the Fourplay (RM180-RM220, dependent on weight of beef rib), which consisted of a generous serving of beef brisket, a massive beef rib, beef sausage, pulled lamb, and chicken, accompanied by mashed potatoes, mac and cheese, baked beans, potato buns, honey butter biscuits, cornbread, and bottomless lemonade. If you are reading and thinking silently to yourself "wow, that seems like a lot of food", let's be perfectly honest, it is! It is a feast, a downright glorious feast that is meant for 2-4 people, or one very, very hungry individual.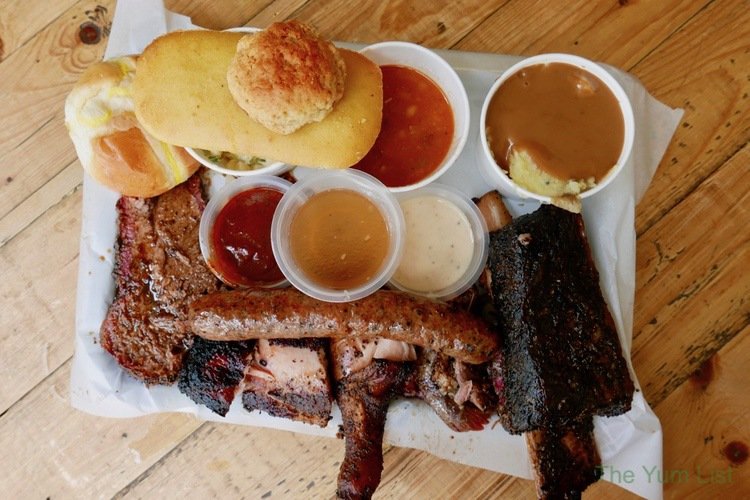 Everything included in the Fourplay is magnificent. Each of the meats, although of different cuts and varieties, is fall apart tender, oozing with moisture, and exploding with the rich flavours you would expect from being encased in a cast iron smoker for 18 hours. To me, the Beef Brisket is the star of the show, with a quintessential bright red ring circumventing the exterior and indicating that a deep level of smoke has penetrated the meaty fibres. The brisket is cooked absolutely perfectly and bursting with so much flavour. Not far behind in terms of deliciousness is the Pulled Lamb. Now, I've had pulled pork on many occasions, but this is my first encounter with a halal version of the dish, and it was, simply put, incredible! The Beef Rib, as tempting as it may be to try and pick it up and eat as one would normally eat a rib, is a terrible idea.  The meat has broken down so much that the bone is actually irrelevant and instead the insanely delicious meat is better suited on the end of a fork.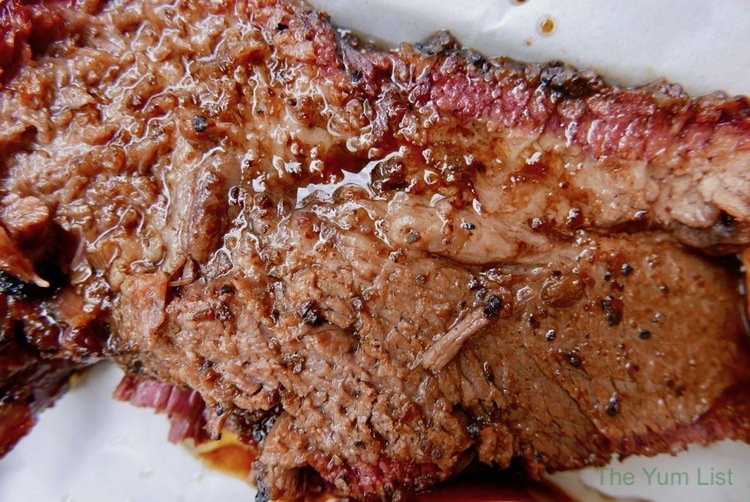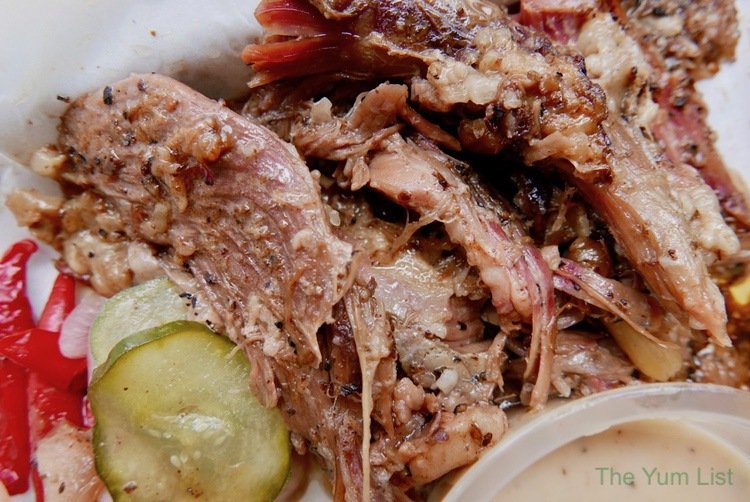 As for the side dishes, there is a lot to be said about homemade mac and cheese and skin on mashed potatoes. The mellowness of the creamy, cheesy Mac-Lery compliments the rich, smoky meat perfectly, and the Mashed Brotatoes are perfectly textured – not at all too mushy and with the added flavour of the roasted potato skins. And should you have even the tiniest morsel of room left after the protein feast, the in-house barbecue sauce is unreal and is seems to be mopped up perfectly by the homemade Cornbread or the sweet Honey Butter Biscuit.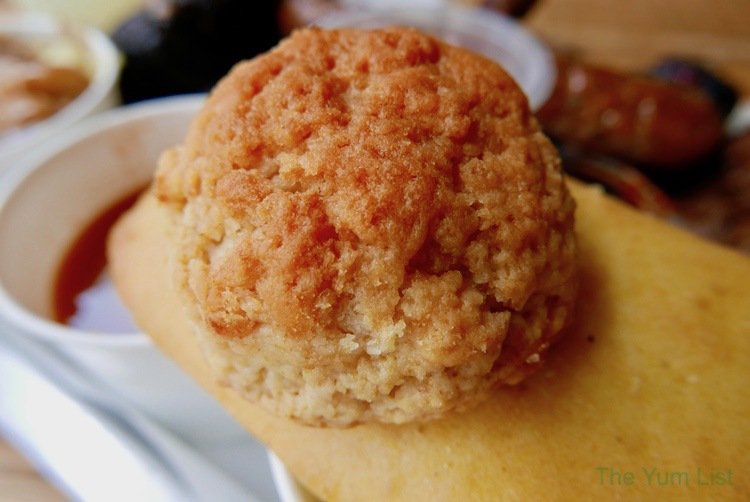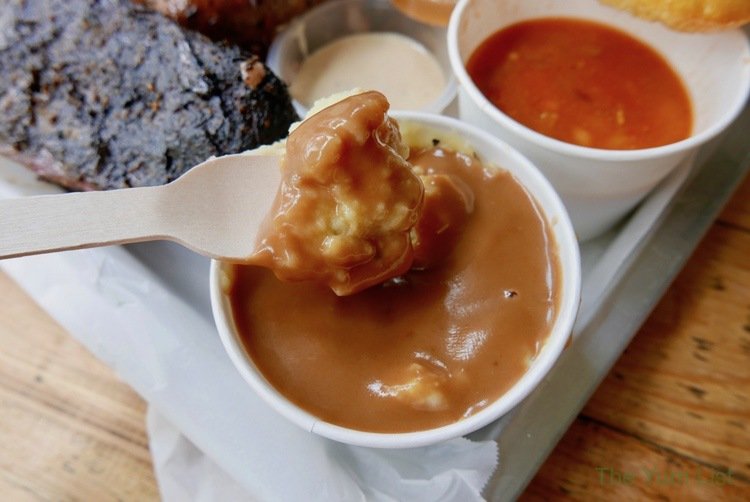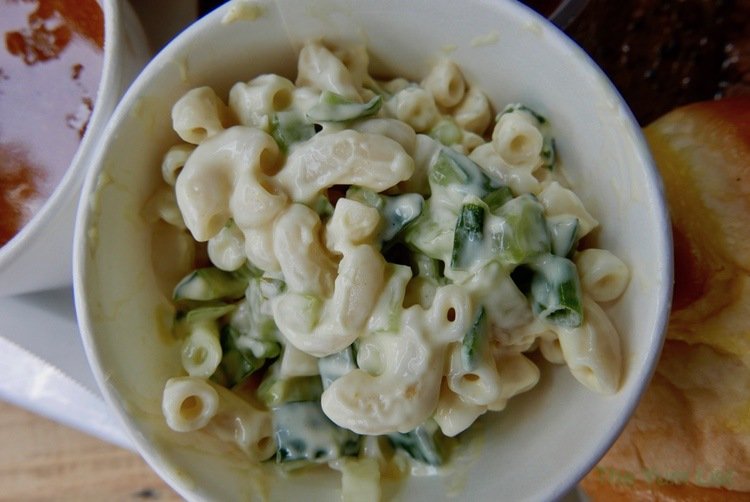 It comes as no surprise that Beard Brothers BBQ doesn't advertise a closing time because they don't have to. If you are one of the fortunate souls to get yourself a seat inside and your hands on some of the best barbecue you'll likely find this side of the Pacific, consider yourself lucky. Make the most of the opportunity and try everything, and if there is still more available, try it again – you will thank me for it once the meat sweats stop!
Reasons to visit Beard Brothers BBQ:  you are not going to find better, more authentic barbecue in Malaysia; it is incredible food – smoky, tender, and moist.
Beard Brothers BBQ
PG-01, Tropicana Avenue
Persiaran Tropicana
47410, Petaling Jaya
Malaysia
+60 12 319 0962
www.facebook.com/beardbrothersbbq
Beard Brothers BBQ opening hours during Ramadhan:
Tuesday to Sunday: 4 pm – 6:30 pm take away only. 8 pm – 12 am dine in.
Regular opening hours:
Tuesday, Wednesday, Thursday: 12 pm – 2 pm & 6 pm – 10 pm.
Friday: 6 pm – 10 pm
Saturday & Sunday: 11 am until sell out