Words: Fleur Gaskin    Photos: Monica Tindall
I love the feeling of being in a garden at Publico Ristorante. Large geometric floor tiles connect the cool, spacious interior to the gorgeous riverside terrace with floor to ceiling windows looking over the river and a wall of forest green shrubs. More leafy plants are scattered throughout the restaurant. Even the chinaware has a garden tea party vibe. This modern bistro serving authentic Italian food is located within the Intercontinental Robertson Quay. It is one of three Italian dining experiences, overseen by Executive Chef Marco Turatti, originally from Verona.
Upon entering the restaurant, your first decision is where to sit. Choose a comfy couch in the entrance nook. Have a drink by the indoor/outdoor bar or sit on bar stools and watch pizzas being crafted and baked in the two wood-fired ovens. Outside decide between couches, tables and even pool chairs. Monica and I choose to sit inside, literally sinking into cushions on our booth chairs.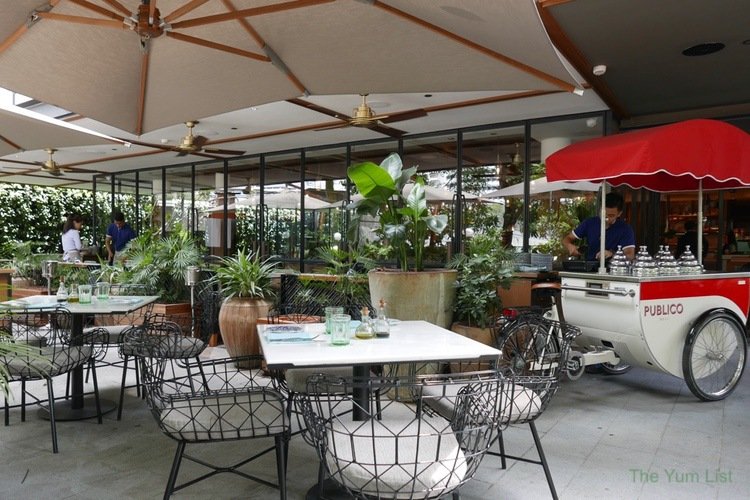 We are given the lunch menu. Publico currently serves dinner seven days and lunch on Fridays and Saturdays, brunch on Sundays. My first impression of the menu is that is full of classic Italian dishes and I love that it specifies whether dishes are dairy-free, gluten-free, vegetarian or have pork, beef, nuts, eggs or alcohol.
Drinks Menu Publico Ristorante
As we decide what to order, we sip upon a classic Italian cocktail, the Aperol Spritz ($16) – Aperol, prosecco and soda. It's bitter, not sweet and refreshingly crisp. I found it strong enough to enjoy slowly, opening the appetite and preparing us for the first course. On a side note, we love the red and white paper straw – no single-use plastic here.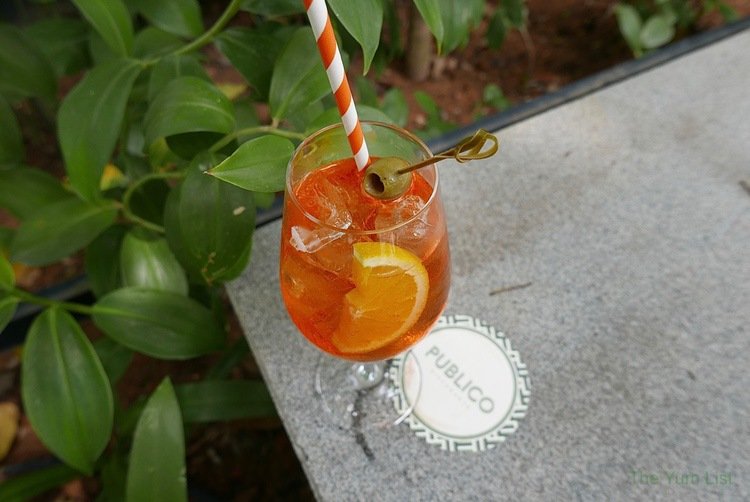 Later in the meal, I try a non-alcoholic thirst-quencher, the Dream Catcher ($10). It's a fruity blend of orange juice, passionfruit, lime, pomegranate and soda, with floral notes and reminds me a little of candy. Monica pairs the rest of her meal with a versatile rosé, Rosa Del Golfo Salento 2017 ($19). With aromas of wildflowers and a silky palate, it does well with our mix of seafood, pasta and pizza.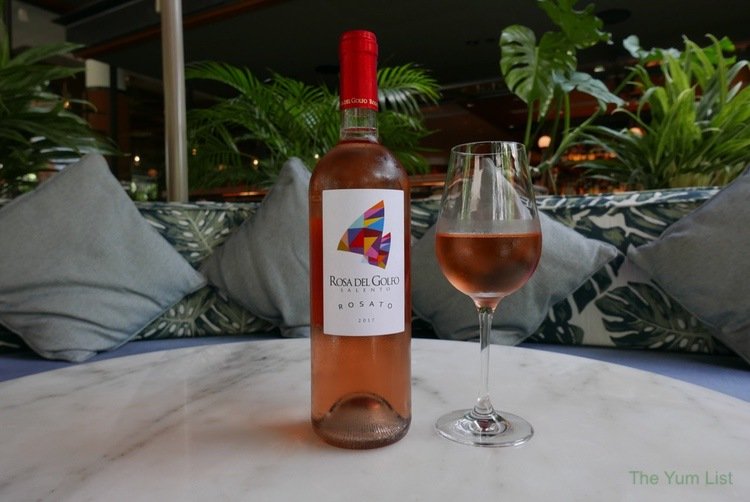 Food Menu Publico Ristorante
As soon as we have decided upon our order, a basket of White Pizza Bread ($10) arrives, fluffy and thick. The smell of freshly baked bread wafts across the table. It is so delicious, one has to be careful not to eat the entire thing before the rest of the food arrives. You can enjoy a complimentary White Pizza Breadbasket Monday to Friday during the restaurant's cocktail happy hour. Spritz session is from 4 pm – 7 pm featuring $12 Aperol, Campari and Cynar Spritz.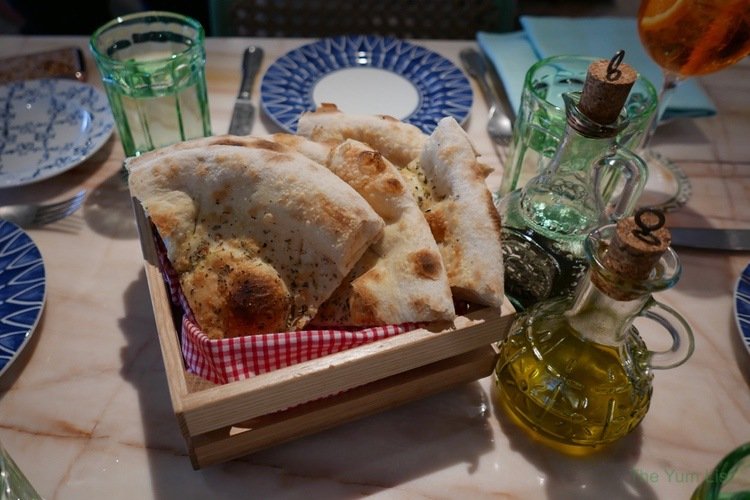 The Mushroom Soup ($10) is filled with chunks of wild mushroom, sprinkled with truffle oil and slices of meaty roast mushrooms sit on top, gifting a rich mushroom flavour. I often find soups are too salty for my personal tastes but the chef has seasoned this soup perfectly. It was creamy yet airy, and incredibly easy to gobble up.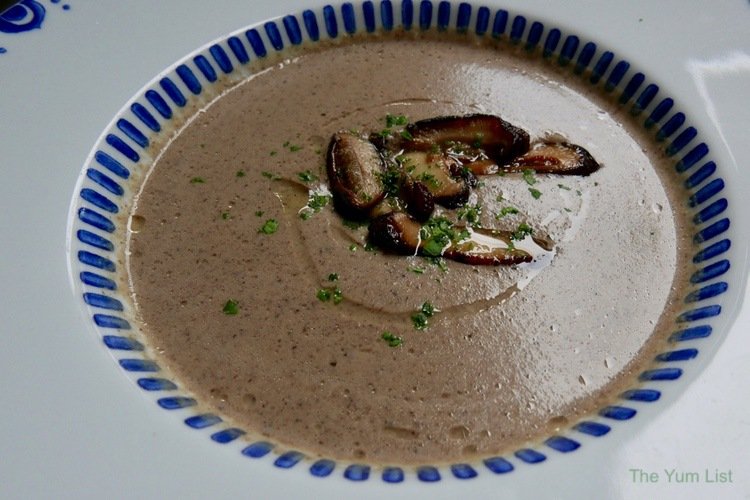 My favourite bite of the meal is the Buffalo Mozzarella ($25). So creamy and full of flavour, the taste and texture linger on my tongue whenever I think about it. The mozzarella sits on a bed of vine-ripened tomatoes, drizzled in extra virgin olive oil and balsamic vinegar. I love the scattering of salt across the tomatoes and the fresh basil on top.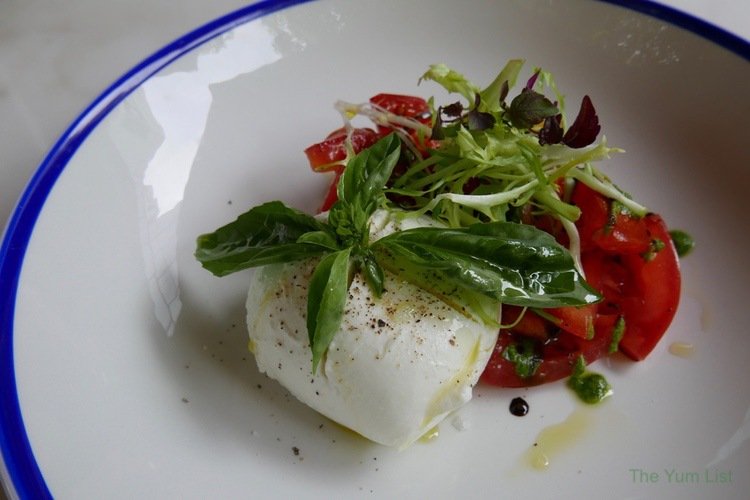 For antipasti, we choose the Calamari and Cauliflower Fritti ($16). The seafood is crisp, not oily and is best eaten with a squeeze of lemon. The lemon and caper aioli dip has an agreeable spicy zip to it.
If you're looking for something to share amongst friends, I would recommend the Formaggi Misti ($36), a generous serving of six artisanal Italian farmhouse cheese: some salty and hard, some soft and creamy. It comes with a tangy fig jam, dried grapes and crackers.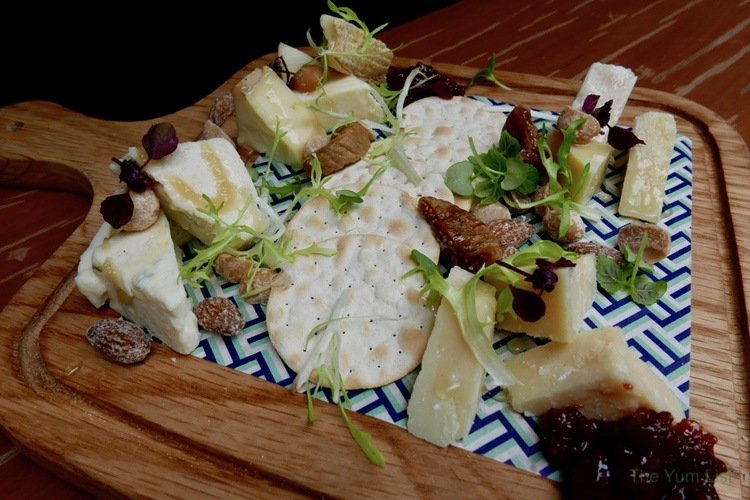 Vegetarian and Gluten-Free Menu Publico Ristorante
Many of our friends attempting a gluten-free diet will be pleased to know that Publico Ristorante has gluten-free pasta available at no extra cost. The Spaghetti Chitarra ($22) is divine. Thick with cherry tomatoes and smoked olive passata, every bite is fleshy, rich and moreish. The parmesan, basil and chilli flakes add another layer of flavour and the spaghetti is al dente and as close to wheat pasta as I've ever tasted.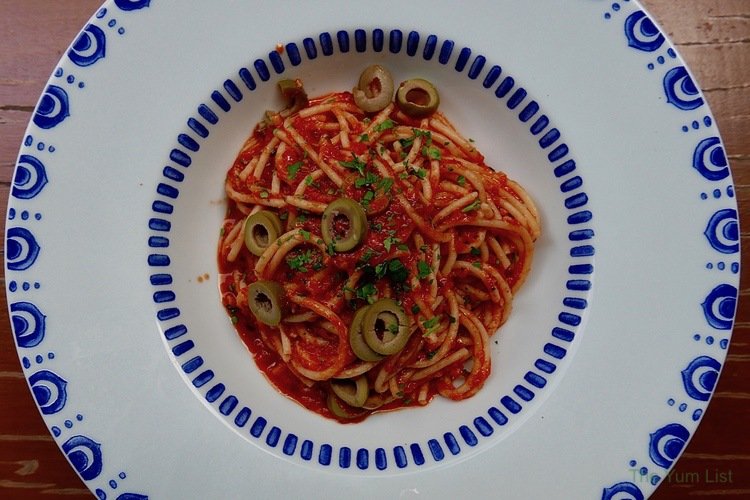 Next, we are served the star of Publico's menu, the Tartufata Pizza ($24). It has a sourdough base and is light and puffy around the edges. This crispy pizza comes with three kinds of cheese – mozzarella, smoked scamorza and grated parmesan. Porcini mushrooms and mashed truffle really boost the profile.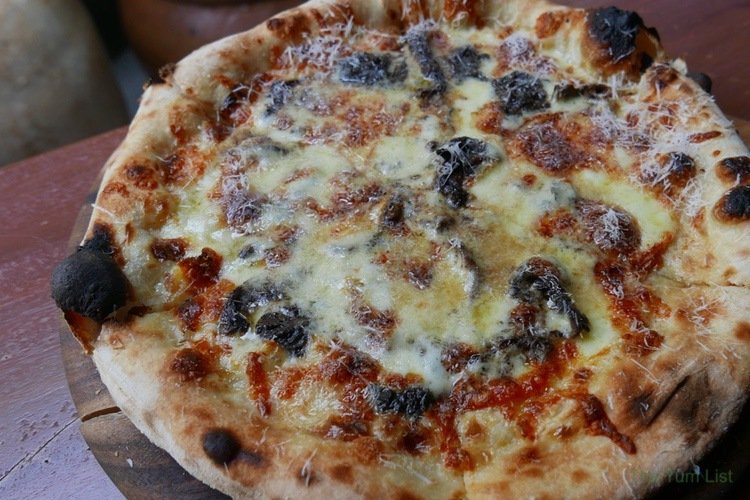 Italian Gelato Publico Ristorante
To wrap up our meal we get a trio of Gelato ($8 each) from the cart sitting outside on the terrazzo. The standards of velvety chocolate, real strawberry and vanilla do the Italian classic justice.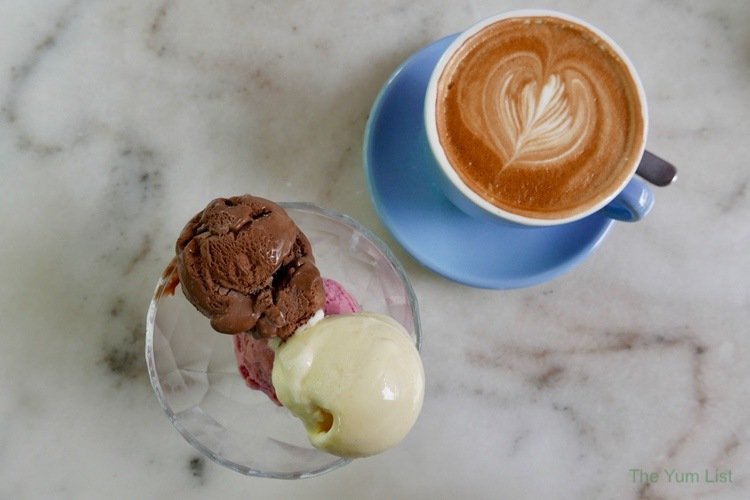 I very much enjoyed my lunch at Publico Ristorante. It is clean and inviting for tourists and a real bonus for anyone living in Robertson Quay. It would be great for after work drinks or for a company lunch.
Reasons to visit Publico Ristorante: great atmosphere; delicious food, ideal for sharing with a group but equally comfortable for solo dining; pet-friendly; gluten-free, vegetarian and other dietary indications clearly marked on the menu; must try a slice of pizza, the Calamari and Cauliflower Fritti and don't miss a smooth creamy scoop of gelato to end.
Publico Ristorante
InterContinental Robertson Quay
1 Nanson Rd, Singapore 238909
+65 6826 5040
www.publico.sg
Publico Ristorante Opening Hours:
Monday – Thursday: 4 pm – 11 pm
Friday – Saturday: 12 pm – 12 am
Sunday – 11 am – 10.30 pm