Words: Claire Matheson   Photos: Monica Tindall
Where in the world are the best cocktail bars? Move over London and New York! If you are a cocktail lover, a ticket to Singapore needs to be on your travel list this year.
When The World's 50 Best Bars published their list in October 2017, London and New York dominated the list with eight and seven listings respectively. But close on their heels was Singapore, with six bars numbering among the world's very best, up from three in 2016. Included in the list were renown Singapore watering holes: Manhattan, Atlas, Operation Dagger, 28 HongKong Street, the Tippling Club and Native. This means Singapore has now claimed the number three spot for the best city in the world for cocktail sipping, outshining Paris, Tokyo, San Francisco and even Hong Kong.
It's no secret that Asia's cocktail market is booming, quickly overtaking other continents. New bars are springing up in all the major cities and older favourites are refining and honing their liquid art. If you're an international traveller seeking the most incredible, inventive and imaginative new cocktails with the most happening bar scenes, Asia should be your destination of choice, with Singapore the clear winner. A precursor to The World's Best Bar list, Asia's 50 Best Bars 2018 was announced earlier this month with Singapore taking out twelve of the top honours.
The Singapore Cocktail Festival begins the day after the announcement of Asia's top 50 list, with some of the world's very best international bartending talent flying into guest star in the lineup. Comprising a Festival Village, bar tours, craft workshops, and numerous parties and promotions, it is the ultimate week for locals and travellers to try Singapore's cocktail offerings. While Singapore tops the star pool, guest bartenders drawcards came from Malaysia, Indonesia, Thailand, the Philippines, Australia, the United Kingdom, Korea, Taiwan, Hong Kong and China.
This year's festival was held over ten days in May and included over forty participating bars, six bar tour events, and featured over 15 well-known spirit sponsors including Belvedere Vodka, Four Pillars Gin, Jameson Irish Whisky, Hendrick's Gin, Havana Club, Roku Gin, Seedlip, Monkey Shoulder and Monkey 47 among others, as well as numerous artisanal spirits. The celebrations kick off with the Festival Village at Empress Lawn in front of the Victoria Concert Hall where seven pop up bars over three nights feature a rotation of eight bartending sensations each night. Touted as Asia's largest cocktail celebration – "a social and experiential gathering of drink makers and lovers from around the world," official sponsors for the week included the Grand Park Orchid Hotel, syrups and mixers by DaVinci Gourmet Flavour Genius, ice supplied by Tuck Lee, and live DJ sets by music partner Cé La Vi.
Join us as we visit some of the hottest bars and bartenders featured.
Designed to look like the suavest, sophisticated lounge room you wished you could call your own, replete with comfortable armchairs, bookshelves of coffee table books and ceramics, and a fireplace, Tonic is a haven for all things Gin. Above the bar, four dramatic, eye-catching chandeliers represent the four elements: shells and coral for water, crystals and feathers for air, an explosion of hand-blown black glass for fire, and sleek brushed gold and black for the earth.
Finding space at the bar, we chat with fellow local cocktail enthusiasts who have just been enjoying a flight of Four Pillars Gin, comprising the Spiced Negroni Gin, the 58.8% Navy Strength Gin, the Chardonnay Barrel Gin and the Bloody Shiraz Gin. Hailing from the Yarra region of Victoria, Four Pillars make exceptional and innovative small-batch gins, distilled in handcrafted copper pot stills to clarify and intensify the flavours. Unlike many other gins, they are highly discerning in their selection of only ten botanicals, including Australian natives and South East Asian spices. Personally, they also happen to be one of my favourite gins of all time.
We are welcomed by Melvin and Kayla on behalf of JW Marriott, who introduce us to Pat Park, a guest bartender from Seoul's famous Le Chamber, number 17 on Asia' 50 Best Bar List for 2018. Pat is collaborating with the crew at Tonic to whip up four signature cocktails (S$22++ each) for the Singapore Cocktail Festival. We try Chamber Story which comes in its very own storybook box, wrapped in ethereal Spanish moss. Malty and grainy Bols Genever is layered with Sweet Vermouth, Angostura Bitters, lime, hazelnut and infused with burnt pineapple. Lavender smoke provides a last mystical touch, gently wrapping itself through the flavour profile.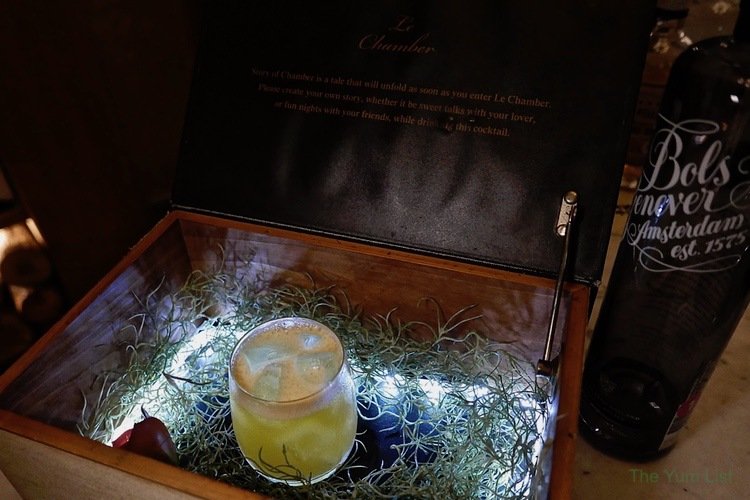 The Singapore Tinder is Pat's speciality, combining the highly complex and floral Scottish Botanist Gin with bitter Campari, Talisker Single Malt Scotch Whisky, Sweet Vermouth and Mezcal – similar to Tequila but made from a wider variety of agave plants using more handcrafted methods lending a smoky flavour. A twist on a traditional Negroni, Pat's recipe is usually made with rum which he has switched out for gin in a homage to Tonic. Strong and bitter, the bite is tampered with the sweeter characters of pandan and pineapple. In all honesty, I prefer it to the classic.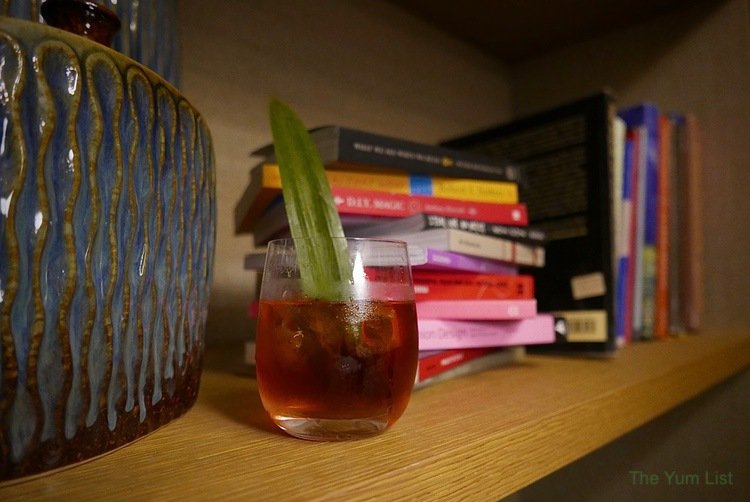 The Gatsby Martini is another of Pat's trademarks. Light and citrusy Tanqueray 10 Gin is paired with classic Fernet Branca bitters, lemon, honey and lavender. The herby Fernet is augmented by woody, earthy and pungent truffle foam. A little awkward at first, it settles and melds together in complementary layers, a little like a first date that ends well. Outstandingly original and iconic.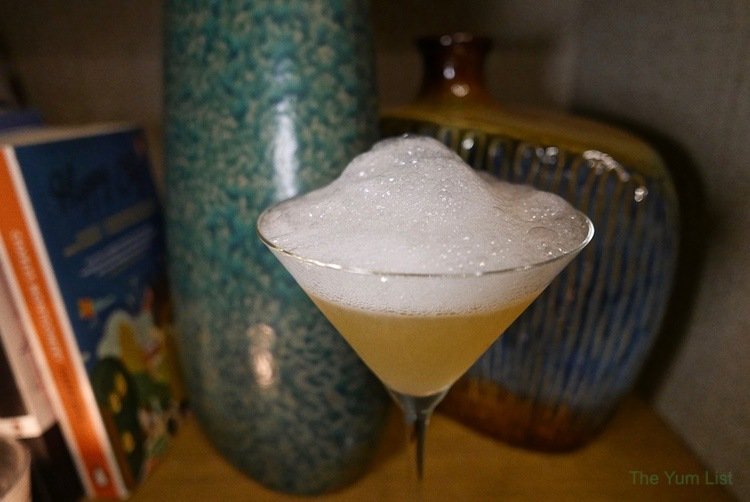 While we will need to pace ourselves on our tour, we decide we must come back at a later date for JW Marriott's signature cocktail – a South Beach Sour, a whisky sour with pineapple, citrus, egg white foam and a spritz of red wine.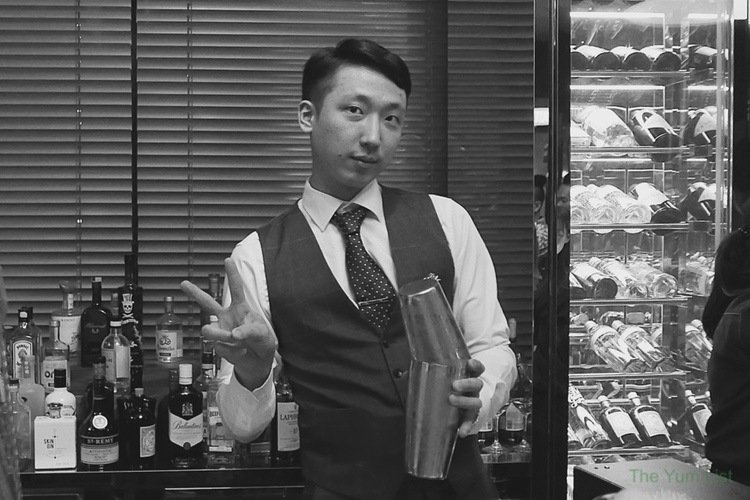 Tonic opening hours: 11am-Midnight, 7 days a week.
Entering the rooftop terrace that houses Smoke and Mirrors you will discover the most spectacular view in Singapore. Unlike other views of Marina Bay Sands, Boat Quay and the downtown area, this view is from level six. Instead of seeing the sights in miniature from a great height, you look straight out onto the durian-shaped Theatres on The Bay, and beyond to the water, the flowering ArtScience Museum, the sparkling Louis Vuitton building and even further to the Singapore Flyer wheel. The panorama is nothing short of breathtaking. Incidentally, this is also arguably the best location to view the Singapore Grand Prix, the track to which runs directly next to the Gallery on St Andrew's Road, across the Fullerton Road Bridge, and down Esplanade Drive on the opposite side of the park, all of which are very close to and directly visible from Smoke and Mirrors.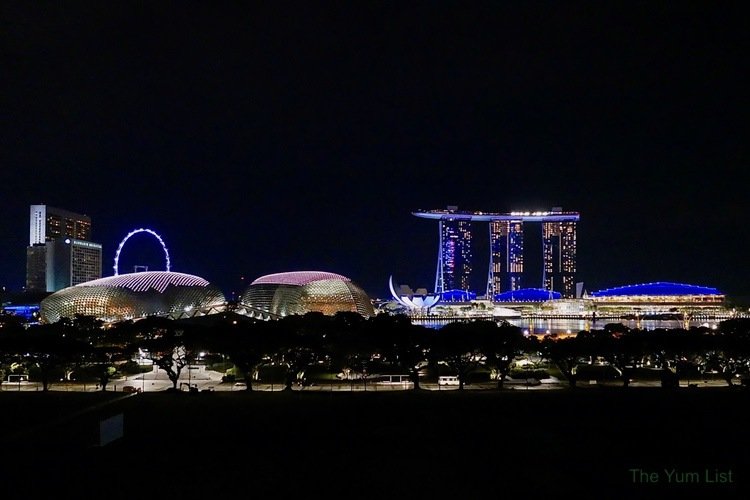 The physical presence of the artistic aesthetic continues from the gallery below into the bar space with its sculptural wood and gleaming metal bar, surrounded by smoky glass and mirrors, and soft furnishings. We meet Bar Manager Ashur Mohd and Head Bartender Yugnes Susela who speak to us about their progressive vision to curate a playful yet distinctive drinks menu that reflects their own artistic flair. Experimental in combinations yet cultivated in taste, the venue specialises in providing recipes with a unique spin. Hidden behind a luxurious curtain, their secret signatures are emblazoned on a mirrored wall but don't be afraid to order off menu as they like to push the boundaries here.
James Rhind from Mandarin Oriental's The Bamboo Bar in Bangkok, number nine on Asia's 50 Best Bars 2018, is guest bartending at Smoke and Mirrors during the festival. Back in Bangkok, The Bamboo Bar is a 65-year-old bar located in a 142-year-old hotel. James brings a sense of youthful daring to the grand old lady. Famous for using novel and surprising ingredients, he talks to us about creating cocktails that represent the four regions of Thailand. Some of his more popular combinations include strong and herby Thai tea, fermentations from pineapple skin and sweet-sour snake fruit, or salak.
Yugnes and James prepare two drinks for us (priced at S$18++ each), the first of which is the Old and New Sling. Having always found the original Singapore namesake cocktail, created in the Long Bar at Raffles Hotel, too sickly sweet for my palate, this is a more civilised and grown-up revival. A base of rye whisky has blackcurrant cassis and bitters added, topped with lasting pineapple bubbles which are tingly and effervescent. The bitters is faint and the sweetness benign against the whisky for smoother, more mature drinking.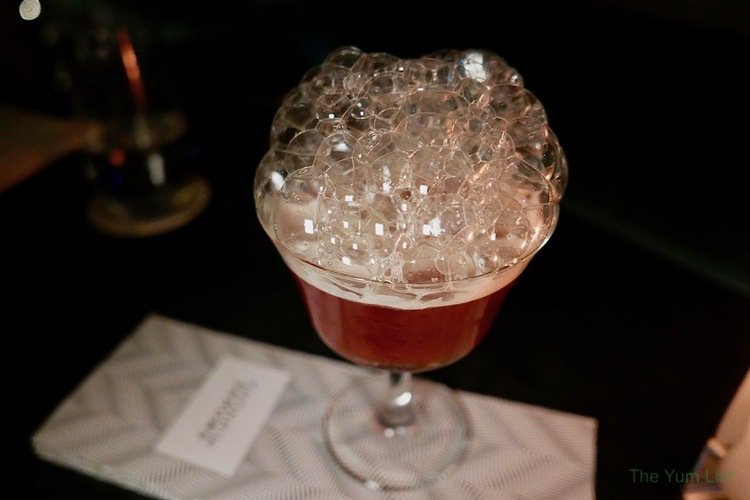 The Oddly G&T is our next glass, and I could have easily had three. Pineapple sake and gin are mixed with pink peppercorns, resulting in a bittersweet, slightly zesty drink with a touch of spice. A highly individual take on a G&T and a clear favourite of the evening. Smoke and Mirrors keep their spirit selections close to their chest, as they like to change up the ingredients for subtle adjustments when they feel it is needed.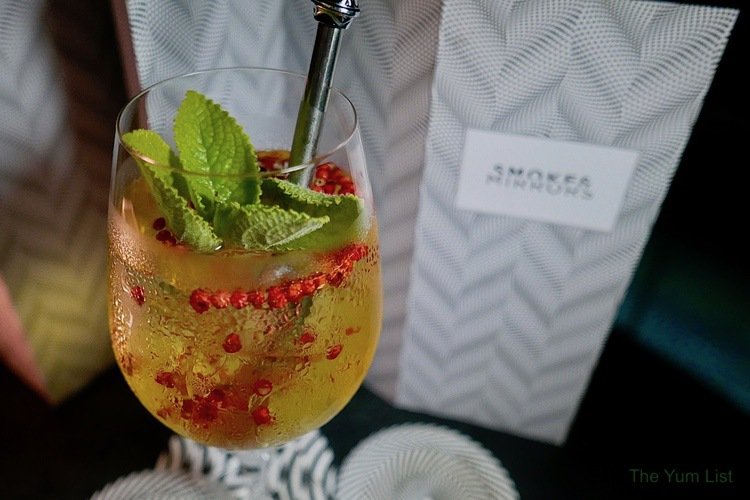 Smoke & Mirrors opening hours: 3pm-1am Monday – Thursday, 3pm-2am Friday, 12pm-2am Saturday, and 12pm-1am Sunday.
A hole in the wall bar just south of Chinatown, The Wall is reminiscent of all great whisky bars in Tokyo, just a bench, a row of bar stools and a single master ready to apply his craft. The backlit bar is filled with rows of the best whiskies from all over the world, numbering more than 500 bottles in total. Jeremie Tan is the Bar and Creative Manager who started in the industry over 22 years ago. He is known for his bespoke cocktail recipes with strong Asian influences. The bar also makes a variety of Sumiyaki, and with a little food to line your stomach, you can splash out and order that extra drink. Cocktails are S$22++ or S$16++ during the festival.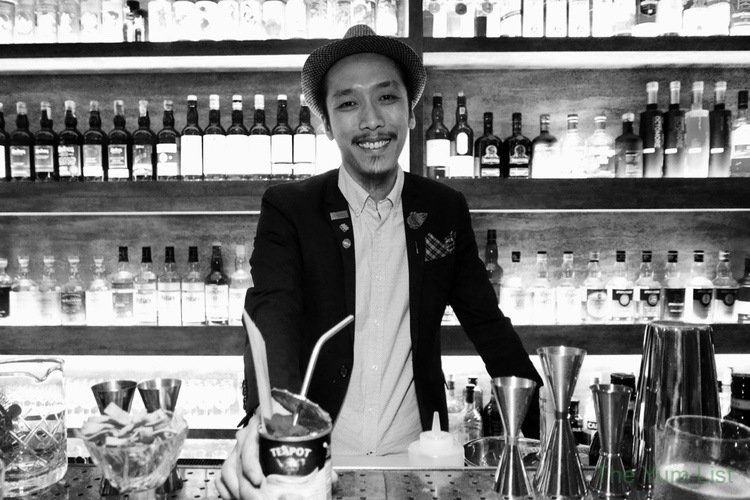 The In Search of Sunrise combines Hendricks Gin, fresh lemon juice, simple sugar syrup and Solerno Blood Orange Liqueur with the surprising addition of low-fat yoghurt, served with a dehydrated orange slice, star anise and a pandan leaf. The tart creaminess of the yoghurt provides a sour though refreshing tone, lending a fizzy almost sherbert quality when mixed with the citric acid of the lemon and blood orange. Having tasted many cocktails through South East Asia over the past few years, this is one of the most unique combinations I have encountered, and its lingering flavour is captivating and guileless.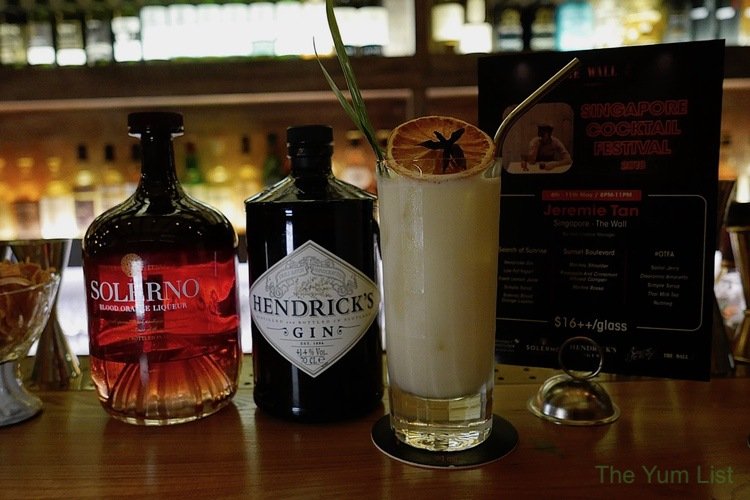 The Sunset Boulevard is The Wall's version of a Negroni, which seems to be everyone's favourite cocktail of the minute, with good reason. This is a more elegant version that is at once bitter, smokey and orange in taste. Monkey Shoulder Blended Malt Scotch Whisky with vanilla and orange notes is paired with pineapple and cinnamon house infused Campari and layered with warm and citrusy Martini Rosso Vermouth. Beautifully smooth and supple, this is one for the adults who like to sit and sip their drinks slowly.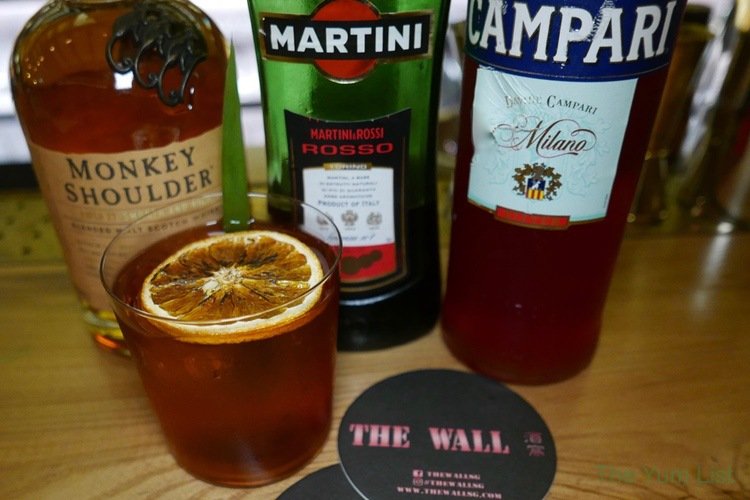 Jeremie's third cocktail is titled #OTFA, a fantastic hashtag which stands for 'Oh That's F***ing Awesome', a phrase which I am now going to adopt as my own! Served in a Teapot brand sweetened creamer tin with a metal straw, purple orchid flower and pandan leaf, this is as quirky in appearance as it is in taste. Sailor Jerry Spiced Rum forms the base, while an interesting mix of Disaronno Amaretto, simple syrup, nutmeg and Thai Milk Tea form a creamy, almond-like finish. The brewed Thai milk tea gives a sweet-strong herbal tea flavour, simultaneously evocative of both Vietnamese coffee and Japanese Matcha. Wonderfully astonishing and very charming!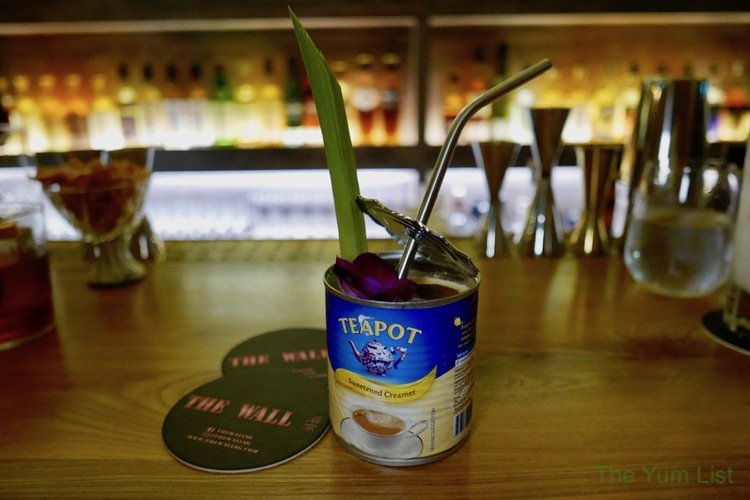 The Wall opening hours: 6pm-1am, Monday – Saturday, closed Sundays.
With the official bar tour over, we head to Potato Head Keong Saik to partake of their imbibements. Full of the Singapore cocktail crowd and numerous visiting bartenders, the live DJ makes for standing room only and a celebratory vibe. We'd chat to the resident and guest bartenders on duty, but it's three deep and pumping. It's the end of the festival and everyone's ready to let their hair down. Floral Hawaiian shirts and a tropical drinks menu featuring Appleton Signature Rums from Jamaica lend a holiday island feel.
We order a fresh, fruity and completely delightful Welcome to the Jungle (S$18) with Appleton Signature Blend, apricot liquor, Pimento Dram and a combination of pineapple, orange and lime juices with a splash of vanilla. Served in a gigantic and heavy copper pineapple, it's jolly good fun to drink, and the perfect way to end a blast of a night out.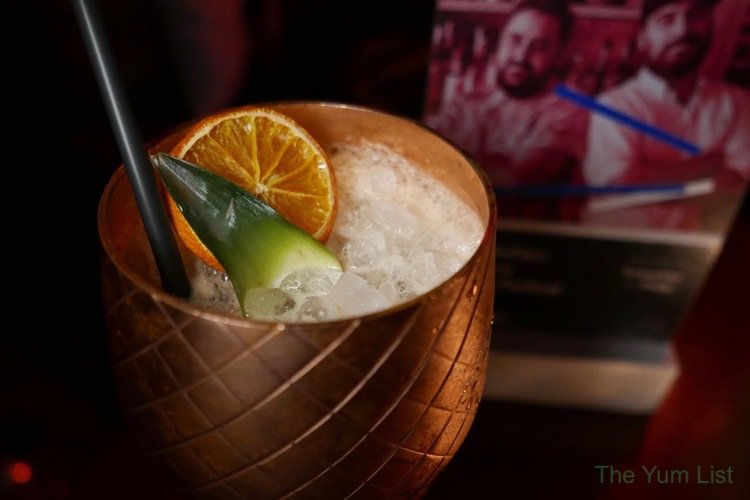 Our last drink of the night is the Trippic Thunder which packs a wallop of fresh and piquant ginger, that is both startling, thirst quenching and refreshingly strong all at the same time. Jerk spice infused Appleton Signature Blend Rum is matched with Wray and Nephew – Jamaica's infamous overproof white rum, the Caribbean tiki spirit falernum – made with ginger, almond and lime, lashings of ginger syrup, acidic fresh pineapple and lime juices and a dash of Angostura bitters. Phew! This is one for the record books. You're either going to love it or hate it, depending on your feelings towards ginger, but I can't get enough.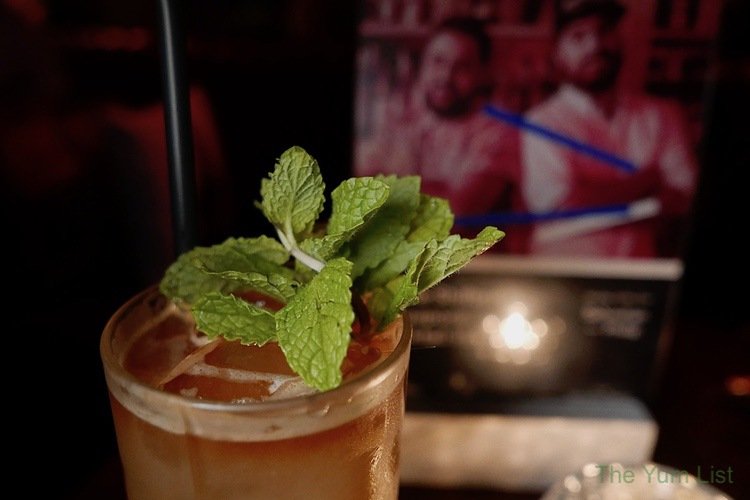 Potato Head opening Hours: 11am-Midnight, Tuesdays – Thursdays & Sundays, 11am-2am Friday & Saturday.
And with that, we head home in the wee hours of the morning, a little bit happier, a little more relaxed, and a little bit in need of a good sleep-in and a hearty breakfast! Cheers Singapore! I'll be booking my next visit before my plane has even left Changi!
www.singaporecocktailfestival.com
ShopBack with Hotels.com coupon code or Expedia coupon code