Words: Nathaniel Jay   Pictures: Monica Tindall
The world of food has been changing over the last few years. More than ever before, people are requesting meat-free menu choices. Whether it is a choice to become a full-time vegetarian or the decision to reduce meat consumption, chefs around the world are taking heed to the cry – meat-free is the way to be! Vegetables and starches are taking the starring role more often, pushing their meaty counterparts to lesser positions or kicking them off the plate entirely.
Chef Alberto, at Vineria IT, in Bangsar Shopping Centre, has also heard this request. At Vineria IT BSC, there are many menu selections that are meat-free or that can be modified to meet guest's needs. In most cases, chefs can even create an a la carte dish on the spot. But my advice, in order to have the best dining experience, let the restaurant know in advance that you are a meat-free diner, vegetarian or have other specific dietary needs. You could be absolutely delighted by the food on your plate when the chef has ample time to prepare for your request.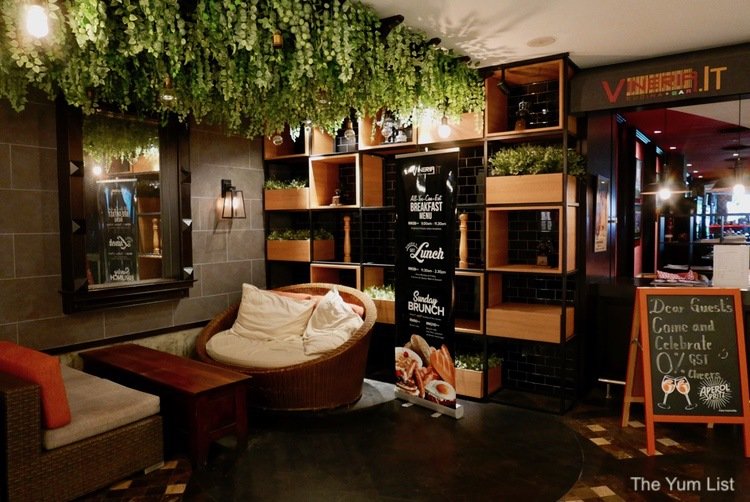 Meat-Free Recipes at Vineria IT BSC
We chose from the menu finding plant-based items and also adapted a couple of dishes by removing seafood toppings and replacing them with nuts or cheese. The Parmigiana Melanzine (RM38) was a nice comforting starter: cheese, eggplant and tomato sauce baked to bubbly perfection. This paired with freshly baked, slightly salty focaccia bread is a definite go-to choice.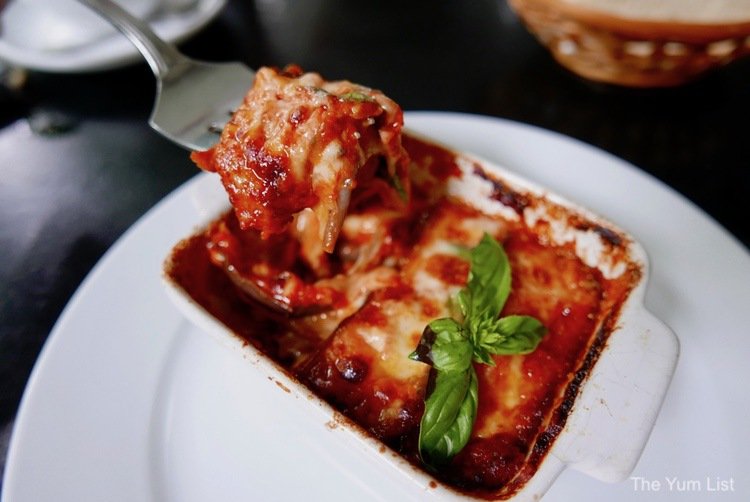 As part of our decision to dine healthy for the day, we tried two smoothies from the menu: Green Waldroot (RM18) with black currants, green apples and grapes; and the oddly named, My Ex Virgin (RM18), served with a mixture of watermelon, strawberry, cucumber and yoghurt. I like how both drinks were chock full of chunks. I really appreciated the textures. The Green Waldroot was an interesting combination. I felt My Ex Virgin was a little too sour for my palate, most likely from the yoghurt. However, if you are a lassi lover, then this may be a perfect fit.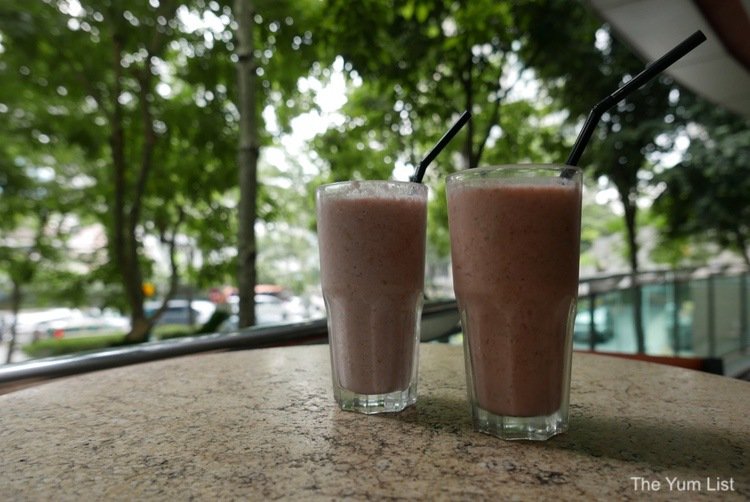 The Goat Cheese Salad (RM40) was a tremendous value. Mixed salad greens, tomato, onion, toasted pine nuts, macadamia and cashews, honey mustard dressing and a beautiful aged goat cheese that was still warm and melting when it came to the table could easily become a light lunch on its own.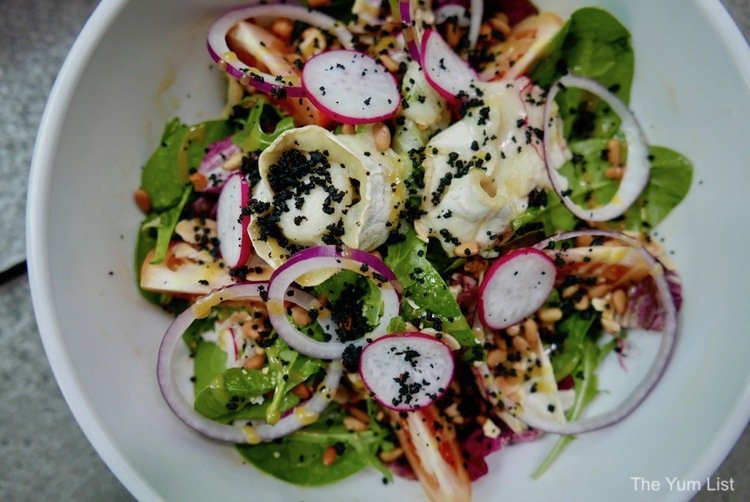 One of the chef's specials for the day, Beetroot Carpaccio with Sea Bass (RM48) was modified to become a meatless choice. Paper thin beetroot was artfully displayed with wafer-thin Parmesan crisps, olive oil and lemon. There was a nice balance of slightly sweet, bitter and sour, engaging my salivary glands and my stomach. It was another great starter, making me crave the next course.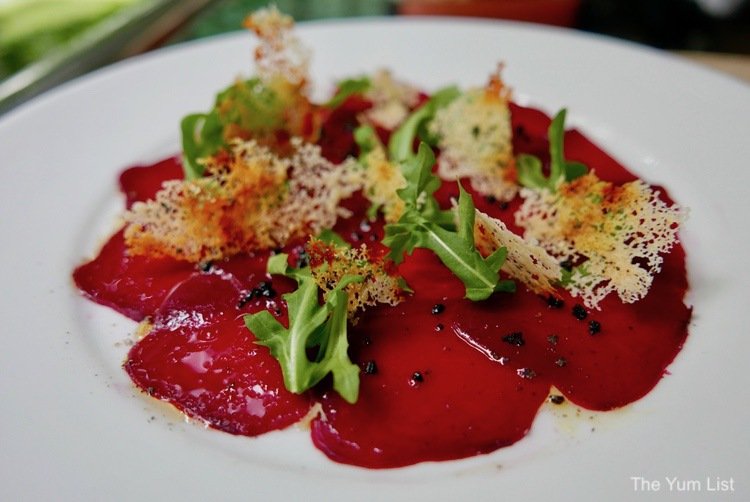 Next, chef served us a Chick Pea Soup with spinach, carrots, cumin and chilli powder that is part of his month-long Ramadan special. The soup stretched from Italy across the Mediterranean to Morocco, leading to a soup that looked Italian, but had a deep earthiness and spice of North Africa.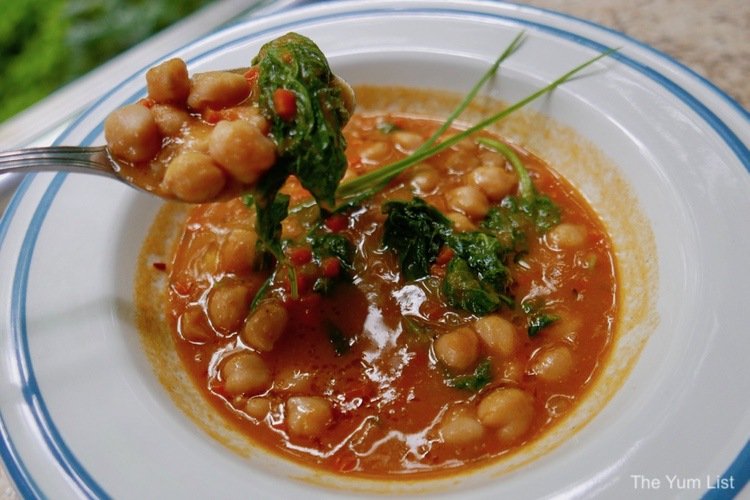 Another special celebrating Chef Alberto's hometown of Brescia, in Lombardy, Pumpkin Risotto with Shrimp and Coconut (RM90), was my favourite dish of the day. Of course, we had it modified to remove the shrimp. But honestly, I did not even miss them. I love how chef can skillfully craft Italian cuisine while incorporating Malaysian ingredients into the mix. The sweet pumpkin and coconut were equalized through the addition of tangy cheese melted into the sauce.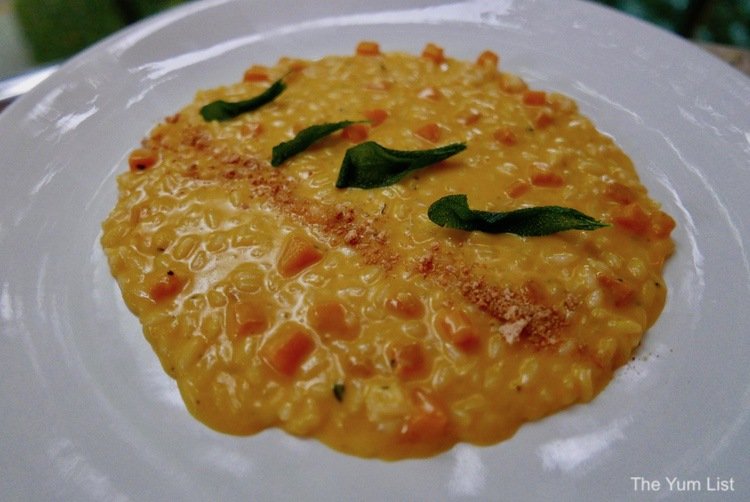 Vineria IT BSC Pasta and Pizza
If you dine at Vineria.IT BSC, it is an absolute must to try one of Chef Alberto's house-made pasta. He prepared an a la minute preparation that was truly dazzling. Stiracchianati pasta, which is a stretched pasta (like a finger) that is dimpled lengthwise down the middle is one that I have never experienced before. The pasta dough was prepared with a red wine, clove and black pepper reduction, giving the pasta a deep, ruddy purple colour. The dish was prepared with wilted, bitter radicchio and a taleggio cheese cream sauce.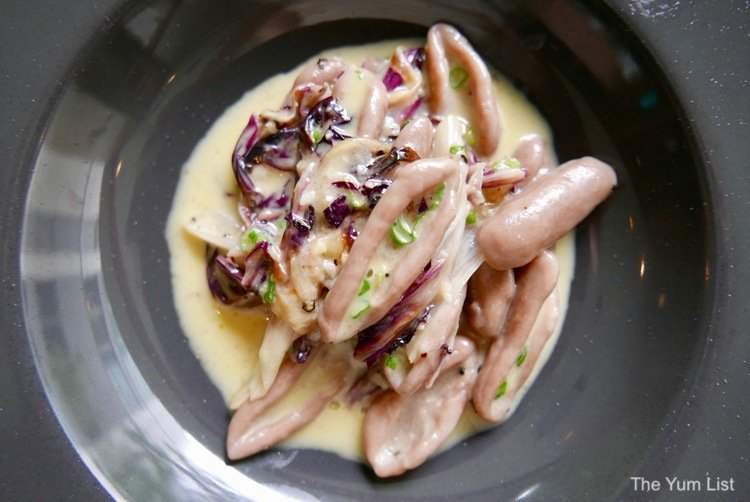 There is a wood-burning pizza oven outside on the terrace, tucked away in the corner. After I saw this, I thought it was perfectly natural to finish our meal with the Porcini Mushroom Pizza (RM45) minus the chicken sausage. Tomatoes, mozzarella, Parmesan flakes and the addition of truffle oil (RM15) was a better finale to me than dessert. I love pizza and feel it should be represented as its own food group. The crust was crispy, chewy, light and airy.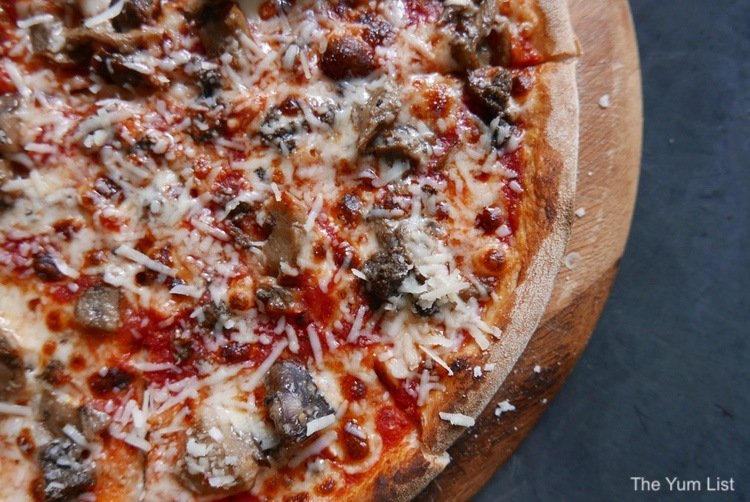 Reasons to visit Vineria IT BSC: meat-free menu options are present throughout the menu; the chef is capable and willing to modify dishes to become meat-free and house-made pasta are expertly prepared.
Vineria IT BSC
G133 Bangsar Shopping Centre
289 Jalan Maarof
59100 Kuala Lumpur
Malaysia
http://www.vineriait.com/
+60 32 287 7889
[email protected]
Vineria IT BSC Opening Hours: Daily 9:00 am – 1:00 am