Monica Tindall
Blessed with fertile soil the hills of Locorotundo are blanketed with herbs, which are not only used in the kitchen but also gift the restaurant of Leonardo Trulli Resort with a fantastic scent that makes us want to breathe more profoundly to take in every single moment this magical location offers. And, we do recommend that you immerse yourself in the Apulian countryside with a visit to Leonardo Trulli Resort's restaurant, Leonardo Artecibo. Despite having had countless meals in Italy and a love for the people and a culinary scene that never seems to fade, this tiny resort in the deep south of the country provides one of the most delicious experiences we've had in the country.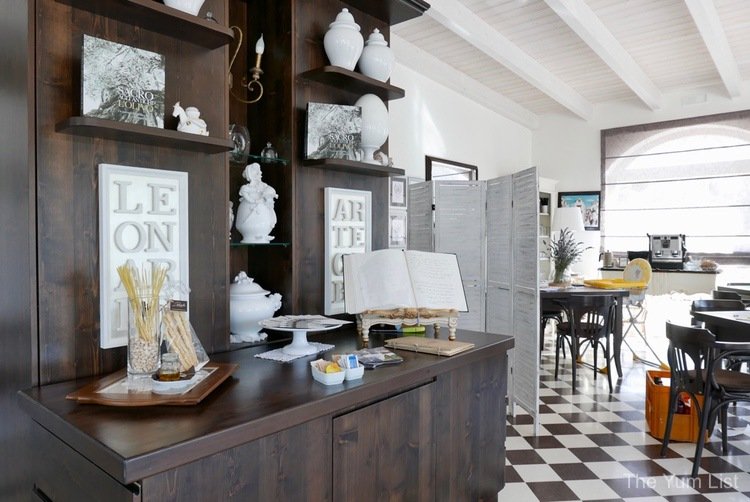 As our waiter, Guiseppe, tells us everything is local and everything is made in-house: including the bread, pasta, olive oil and even the wine – not many restaurants can stake that claim. They have more than 60 Apulian wines on the menu, continuing with the proudly local theme. As such, we begin our meal with a bottle of white, Le Viti di Leonardo, Valle d'Itria IGP Bianco 2017. Its perfume is seductive and in the palate, it's round and fresh. Made with grapes native to the region, Verdeca and Bianco d'Alessandro, it is a delicious aperitif but also goes superbly well with our seafood dishes.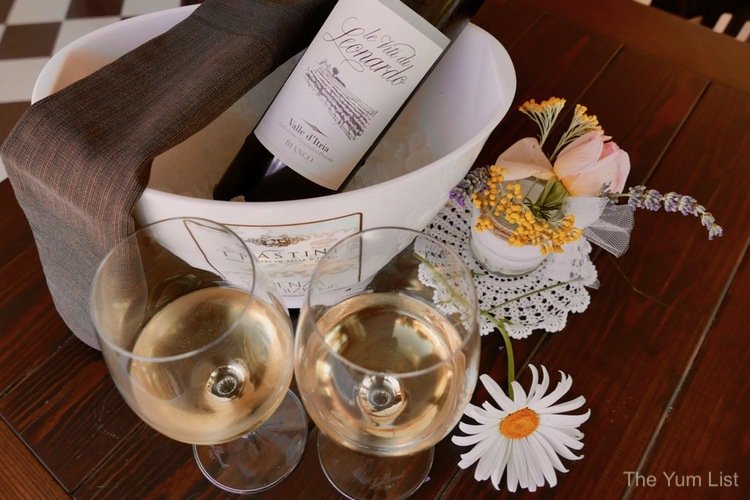 Antipasto al Centro – Apulian Cuisine
Benefiting from a location between the hills and the sea, the abundance of ingredients chef Francesco Cataldi at Leondaro Artecibo has at his fingertips is fantastic. Our first antipasto demonstrates this with thin slices of Carpaccio di Giovenca, the local meat of a heifer, plated prettily with pickled vegetables and fresh herbs. And do note the plates, they're beautiful handmade ceramics from Franco Fasano in Grotallia, a village just a hop, skip and a jump away.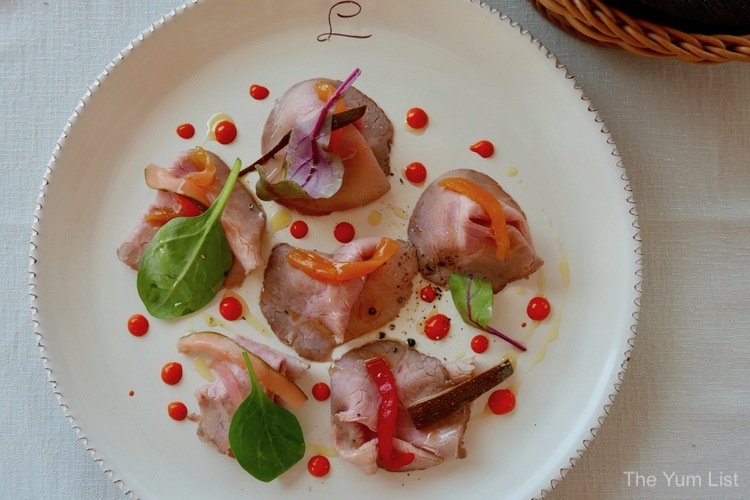 Tartare di tonno con yogurt e cipolla in agrodolce arrives next in a beautiful presentation of a round tower of raw tuna and is sided with a pool of yoghurt garnished with a verdant sprig of dill, pickled pink onion and a sweet and sour sauce – delish.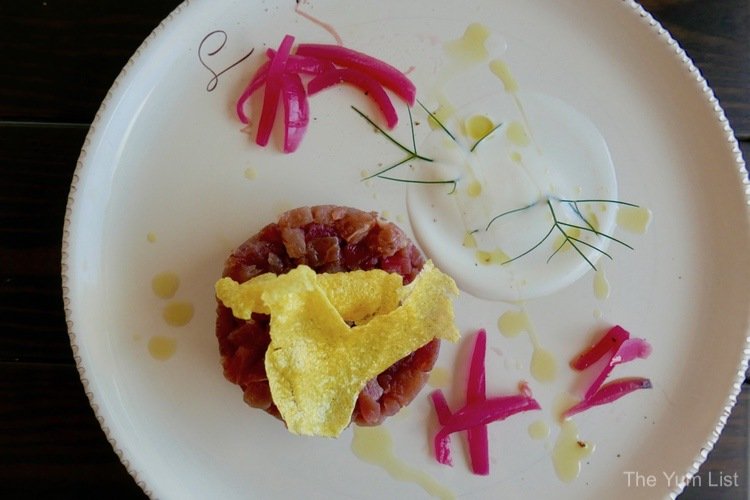 Acqua sale di pane con gamberi e gazpacho sees another attractive plating, this time with prawns caught literally less than 20 kilometres away in the Adriatic Sea, firm and plump, combined with a salad of bread marinated in a rich tomato gazpacho and garnished with pea sprouts that not only break up the red of the dish but also add crispness to the overall profile.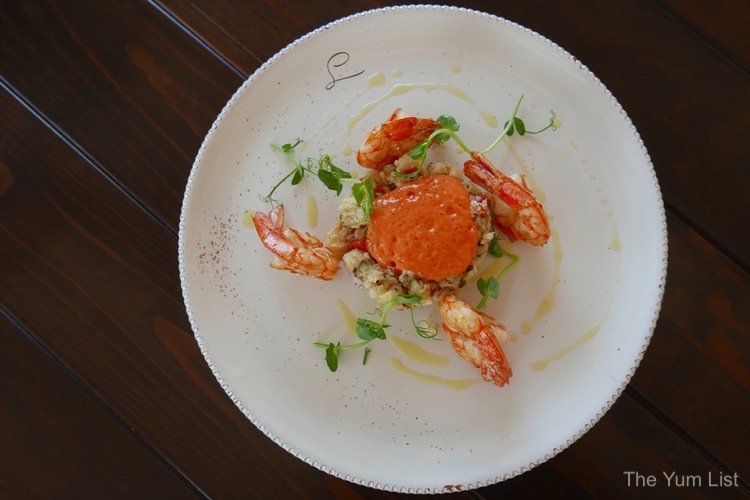 Terrina di baccala con sponsali, pomodorini e olive Baresane gives us a taste of the sea with cod and is superbly savoury with olives from Bresne, capers and a local green vegetable native to Apulia. Yellow cherry tomatoes add sweetness and it's another unstoppable dish – unstoppable in that we cannot pause until every last drop is devoured.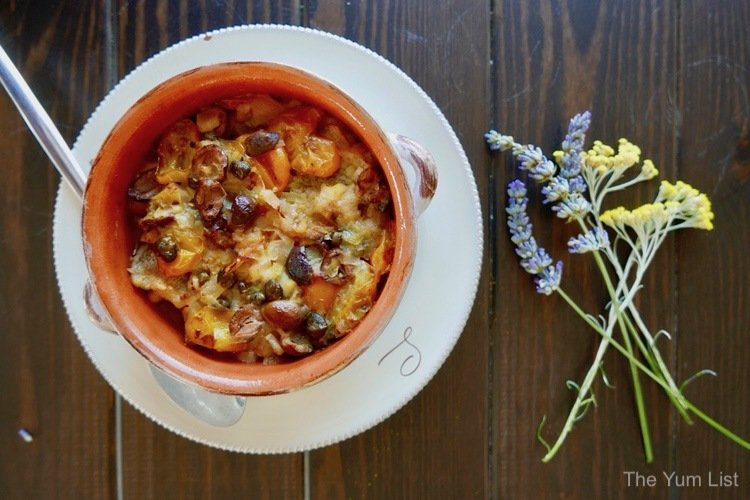 Terrina con agnello e cicorelle features lamb terrine with chicory and spinach and is so delicious that I have to quickly spoon in to take a serve before hubby takes the entire plate. On top of that, I also kick him (with full force) under the table as he is about to mount the plate to his lips and slurp up the sauce. He looks at me with guilty eyes but brightens when I suggest mopping up the remains with the house-made bread instead rather than succumbing to instinct. We're only into the antipasti and he's already declaring that this is the best food in Italy.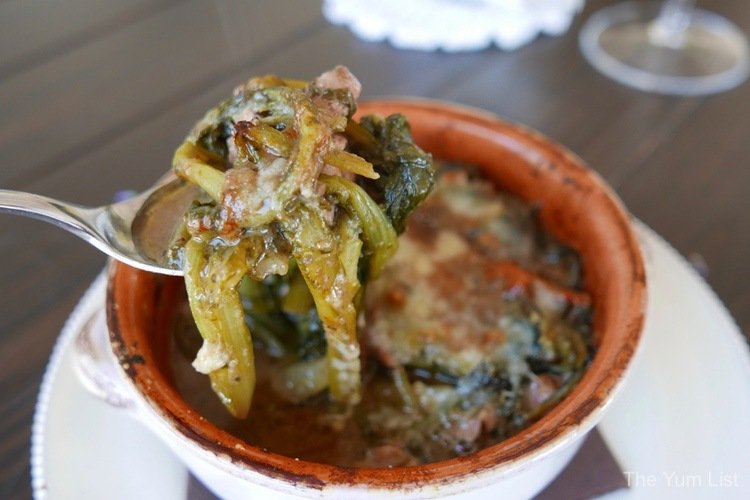 Primo Piatto from Apulia
Spaghettto con ragu di polpo is a firm spaghetti coated with a rich octopus ragu. It has the perfect balance of the land and the sea with the salty sea creature sliced into small pieces and the taste of fresh herbs giving an intensity that could easily be associated with a traditional lamb ragu yet is lifted with the tanginess of the sea. This dish goes beautifully with the resort's Le Viti di Leonardo Valle d'Itria IFP Rosato. Susumaniello grape produces a wine reminiscent of the aromas of a red but with the freshness of a rose. It's ideal for our richer seafood dish but would also transition well to a lighter course of meat.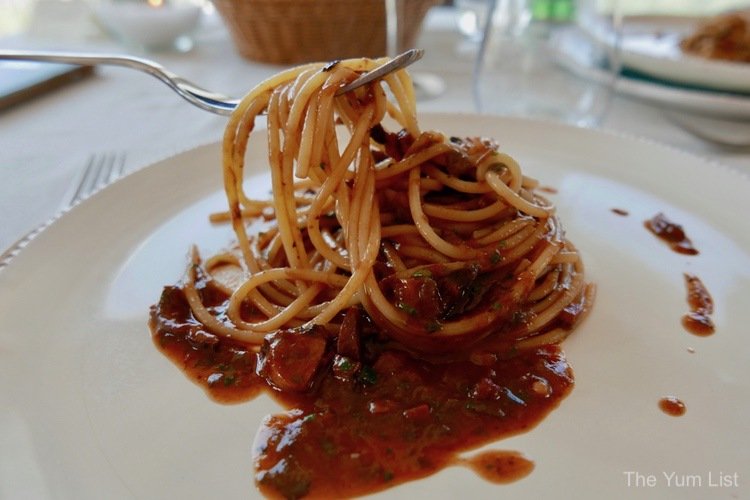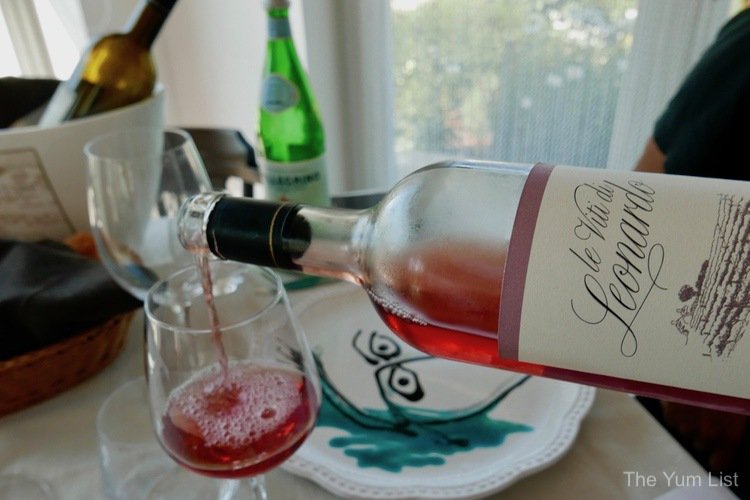 Apulian Cuisine – Secondo Piatto
Entrecote arrosto con costatina di agnello alle Villeroy – roasted beef rib and bread-crusted lamb rib are accompanied by a mousse of sweet chard enveloped with a delicious strip of Capocollo di Martina Franca (a pork cold cut from the nearby historical town). Beef, lamb and pork are cooked expertly and we accompany this main with a switch to a red wine, Le Viti di Leonardo Valle d'Itria IGP Rosso 2016. It's a blend of Montepulciano and Susumaniello aged in barrels of durmast. Its nose is lightly floral with a suggestion of vanilla and a hint of spice. In the mouth, there is a seductive boldness of fruit and soft tannins. Delicious.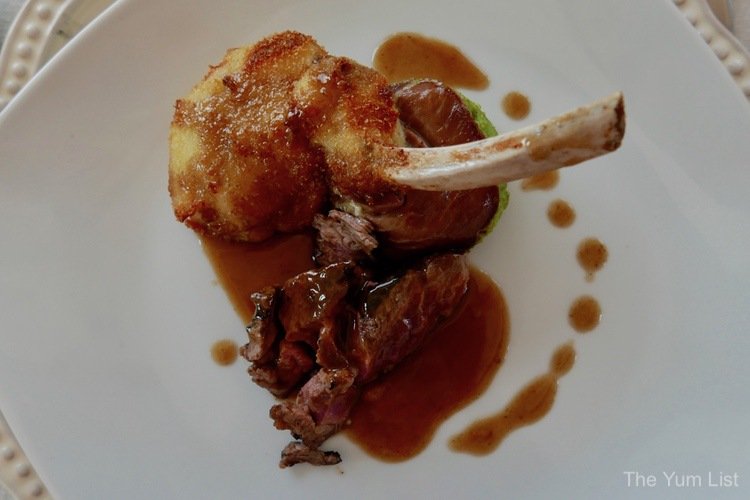 As Leo clears our plates, he asks, "Are you ready for me to bring you an incredible dessert?" I bet you already know our answer, "Yes!"
An Apulian Dessert
Cremoso al cioccolato is a light chocolate mousse flavoured with the local liquor of San Marzano. Not bitter and not sweet, the liquor adds a pleasant perfume to the dessert gently balancing the sweet and bitter flavours of the chocolate. It's a light ending, and, with the last sips of our red wine rounds off our meal superbly.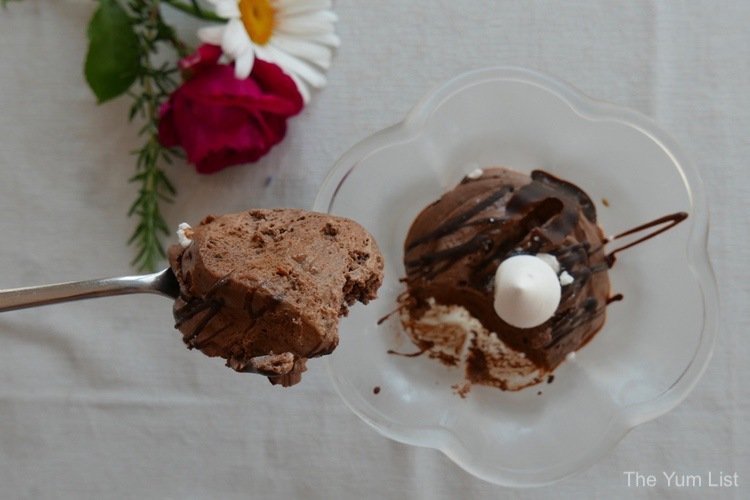 Reasons to visit Leondaro Artecibo: a charming intimate setting with a beautiful view of the pool and flourishing garden; traditional Apulian cuisine prepared from the freshest of ingredients many of them picked fresh from the garden moments before use; genuine hospitality delivered with the warm character of the people of the south.
Leondaro Artecibo
Apulian Cuisine
Leonardo Trulli Resort Restaurant
S.C. 54 C.da Semeraro, 107
70010 Locorotondo – BARI
+39 333 162 3529 / +39 366 646 7310
[email protected]
Find more recommendations for gourmet travel through Italy here.