Monica Tindall
Who wants to sleep in a castle? Me!
And, that is just what we did on our recent trip to Italy's vibrant region of Abruzzo.
Abruzzo – Top Travel Destination for 2018!
Named CNN's top travel destination for 2018, this beautiful area of Italy is only just beginning to gain attention from the outside world. Say farewell to the well-tramped, crowded and pricy tourist destinations and give a warm welcome to a burgeoning wine scene, honest food, mountains rolling down to the sea and old-school hospitality that makes you feel as though you're the long lost child who needs fattening up both literally with food and figuratively with affection.
I highly recommend renting a car and setting off to explore the wonders of Italy's south-east for at least a week or so but, for those short on time, a weekend stay at Castello di Semivicoli will have you ticking off all of the boxes above.
Just a two-hour drive from Fiumicino airport and set in the hills of Chieti, Castello di Semivicoli is ideally positioned to gift breath-taking panoramas of both the mountains and the sea. With all of this space, parking is not a problem: it's securely found within the walls of the compound. But, considering the beautiful grounds of the property, you might just decide to leave your car there, not setting out again until it's time to check out.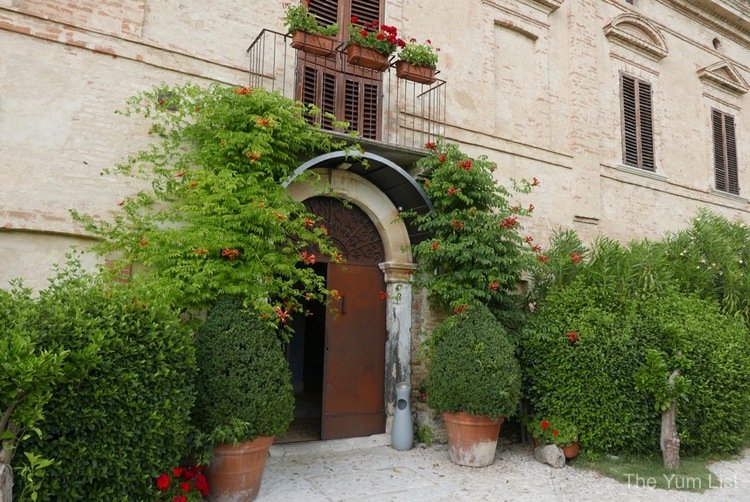 Staying in a Castle
The result of years of meticulous refurbishments, the hotel is plump with charm and personality. Each room is unique in layout and design; one of which was once even the lock-up! Rooms are all complete with mini bar, electronic safe and Internet connection and the interior design is contemporary in nature yet reflects the history of the property offering style and character within.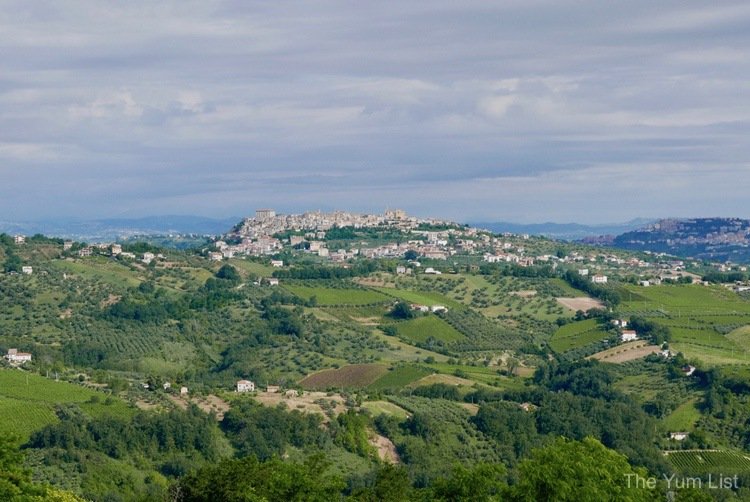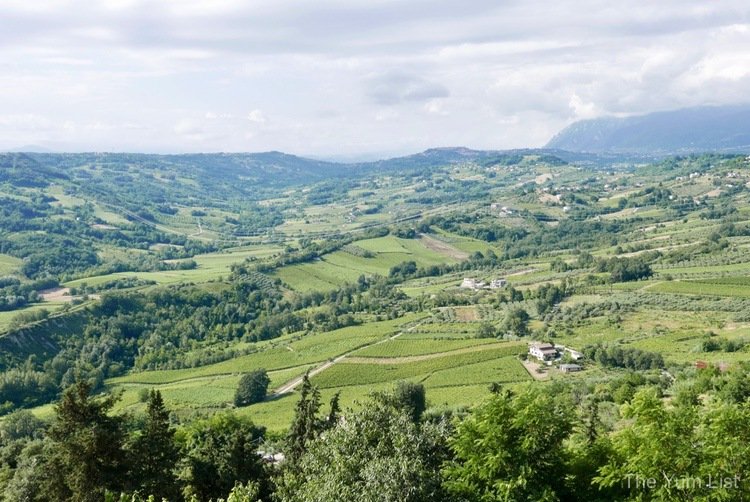 Our room is the entire top floor, the Superior Suite Granaio – formerly the granary of the home and offers a whopping 120 sqm of space. Viewed from its 17 (!) windows and a small balcony are 360-degree views of the vineyards, mountains and sea. Besides those views, and living and dining areas, the highlight of the room is a Jacuzzi for two. Just imagine bubbling away there with those panoramas and a fine bottle of Montepulciano.
Food and Wine at Castello di Semivicoli
While the hotel does not have its own restaurant, breakfast is provided and special meals can be arranged in advance either prepared by the castle's home cooks, or a more gourmet affair with guest chefs providing the catering. A wine cellar featuring Masciarelli wines offers tastings and bottles for sale.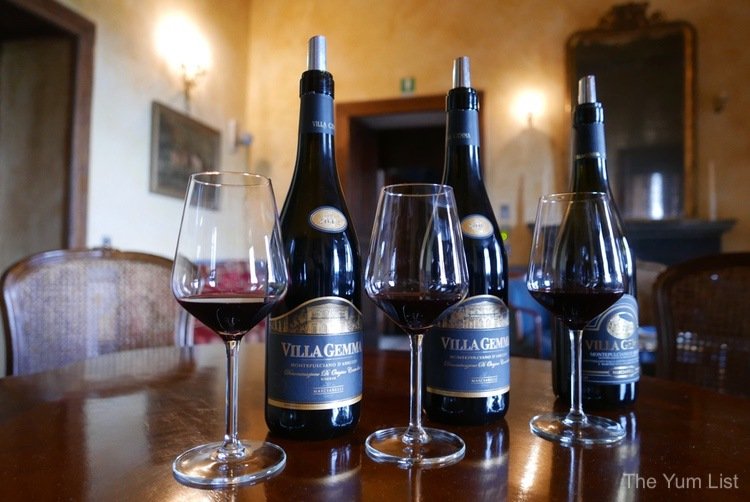 Breakfast at Castello di Semivicoli
Breakfast is included in most packages and can be taken in-room or in the garden upon request. The kitchen is so atmospheric though that we dine there both days. Surrounded by memorabilia from the past we devour copious amounts of coffee, slices of far too many homemade tarts and cakes, and pretend to be healthy with seasonal fruit and cereal.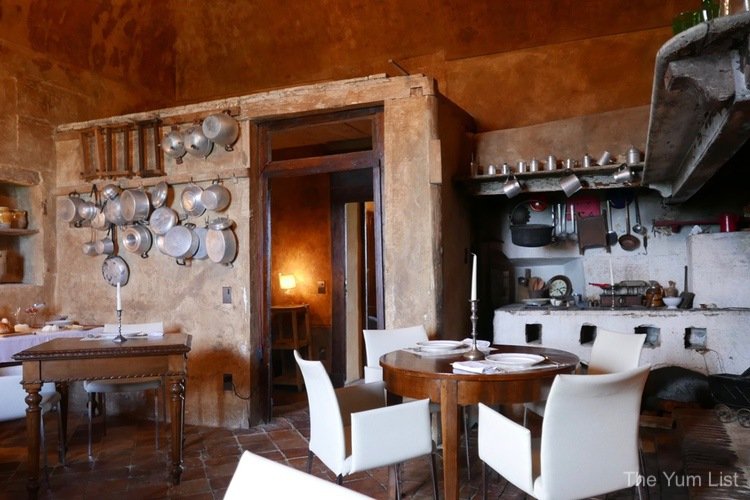 Aperitif in the Garden
If you like to sleep in you don't have to worry about missing the gourmet garden experience as you can take an aperitif in the early evening instead. Wine in the pine-scented garden with the sound of birds chirping and the sun slowly slowly changing the summer light is a magical setting for a glass of Masciarelli wine. Grab a table on the grass and admire the skills of the gardener with the flourishing blooms over a glass of Trebbiano, the white speciality of the region.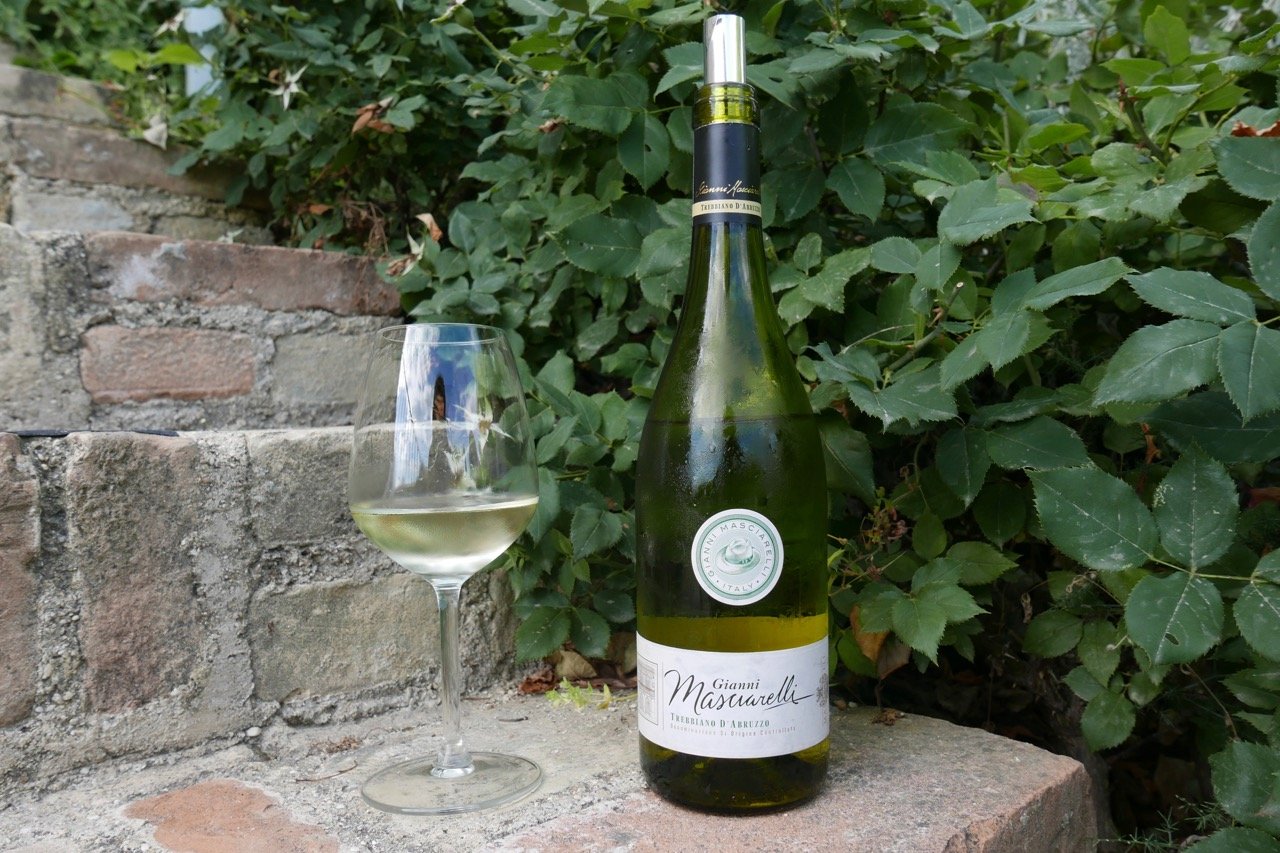 Castello di Semivicoli Facilities
A walk around the gardens might be enough movement for some, while for others, a session in the fitness room or a jaunt on one of the hotel's bicycles counterbalance the gourmet indulgences that might be negotiated in the same stay. To fully profit from the inspirational surrounds, yoga, painting and cooking classes can also be arranged. Whether doing laps or simply lounging, the pool is another whole area of loveliness; surrounded by an olive grove, with an outlook over both mountain and sea. Shh! There's also a secret garden! Climb the steps behind the fitness room and a manicured alcove of green is found filled with benches, picnics tables and the scent of summer blooms.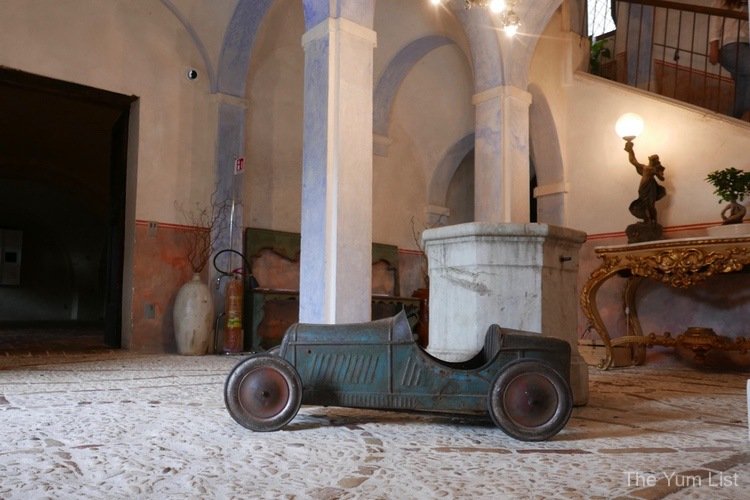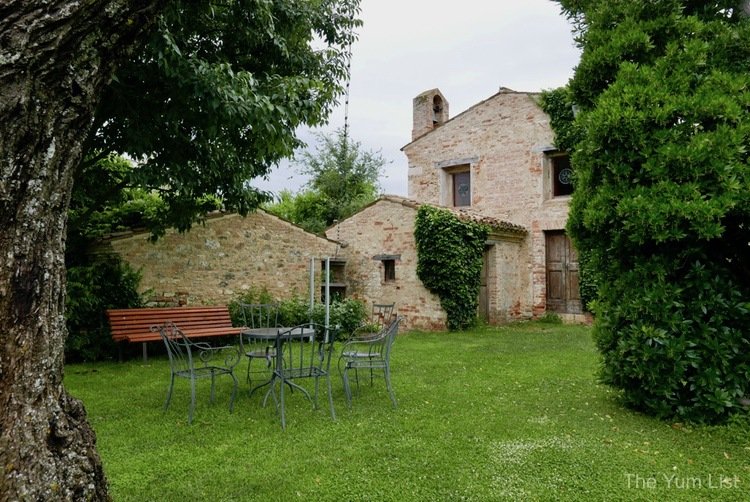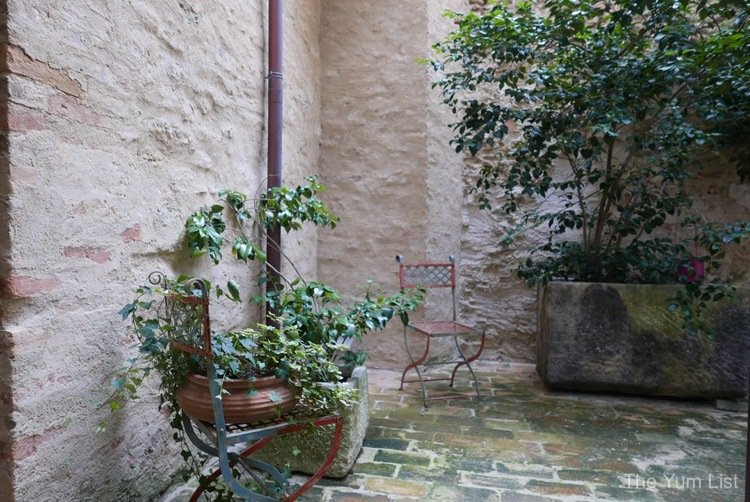 If you'd prefer to stay in, or in the case of inclement weather, there are other fabulous spaces indoors. From classically furnished living and dining rooms, to an underground olive press and a cellar lined with gianormous old wine barrels that dates back centuries!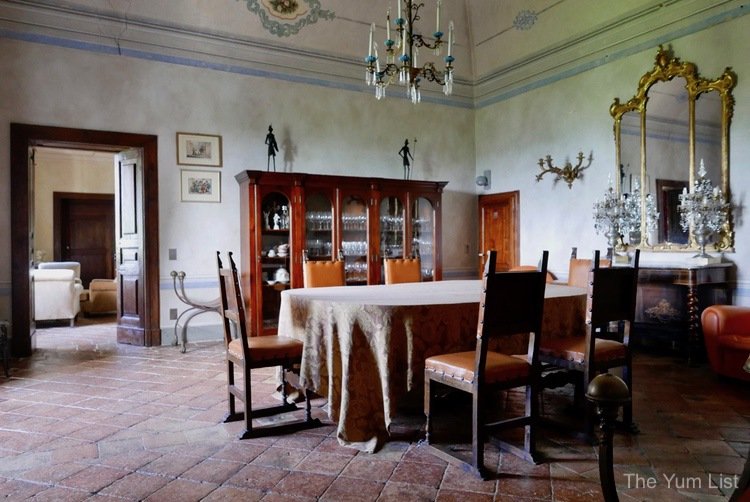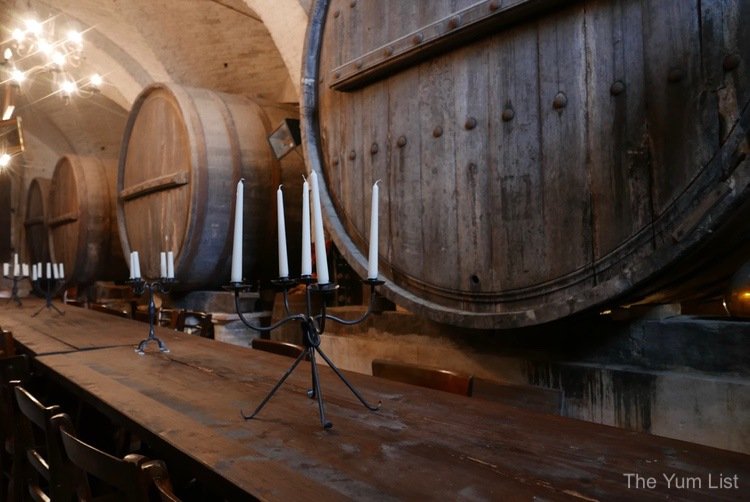 Getting Out and About, Abruzzo
It really would be delightful to not leave the castle for days on end, but there's much to see in the region with seaside villages a 20-minute drive in one direction, ski slopes and mountain trails 20-minutes the other way, and a whole treasure trove of medieval villages awaiting exploration.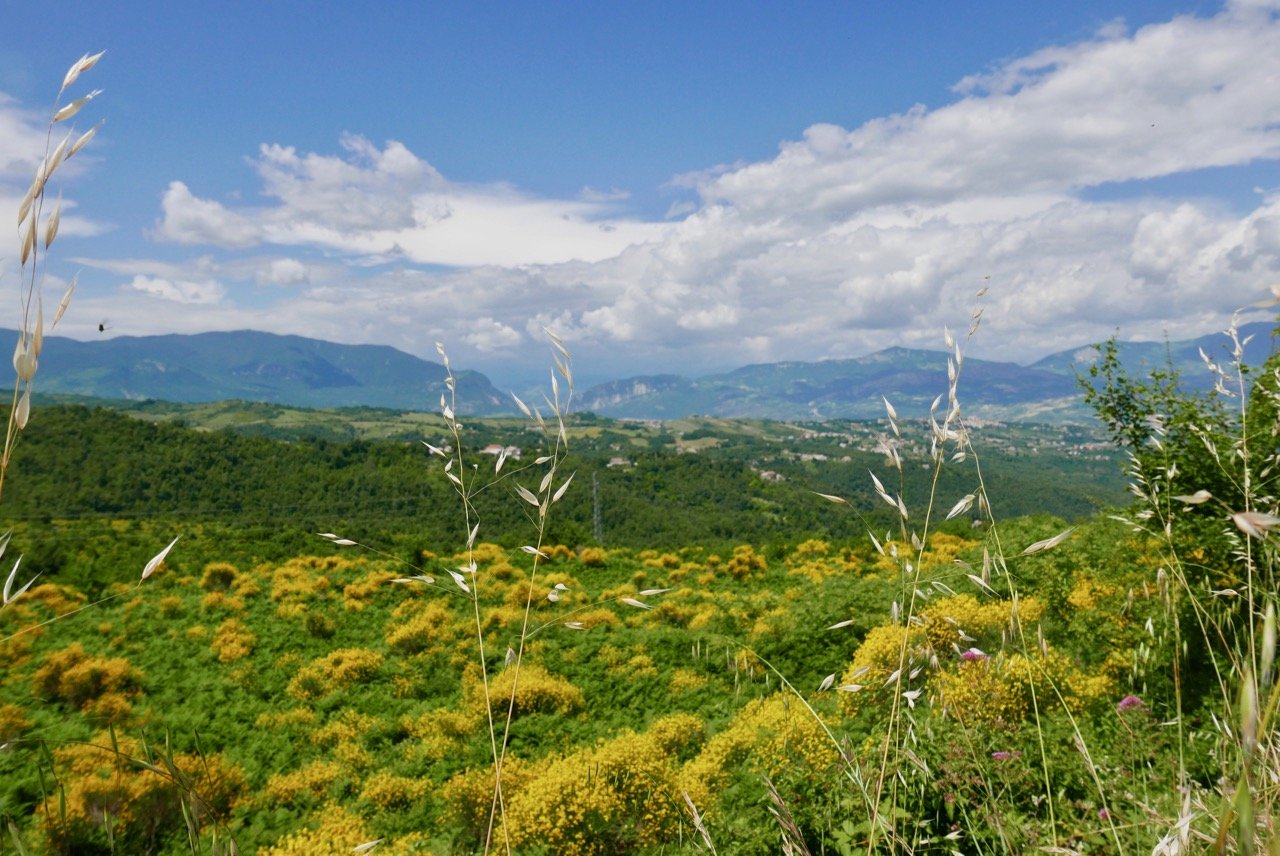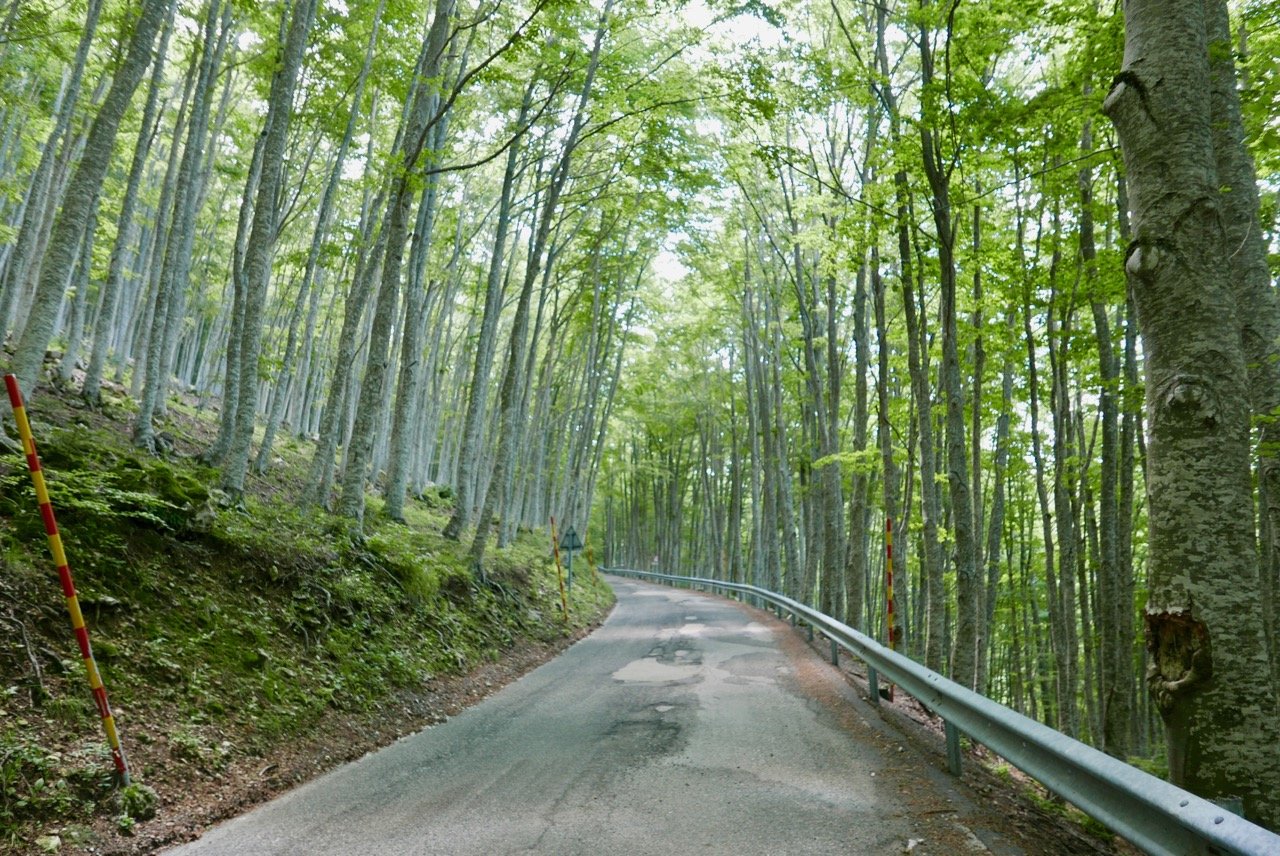 For gourmet lovers, the region is abundant with wineries, restaurants and cottage industries specializing in local cuisine not found anywhere else in the country. Be sure to try the famous Sise delle Monache (nun's breasts) dessert in the town of Guardiagrele, grab some arrosticini (barbecue skewers) from just about any grill in the area and do seek out a tour of some of the region's notable wineries such as that of Masciarelli – acclaimed for lifting the profile of Abruzzo wines and setting new standards for the region.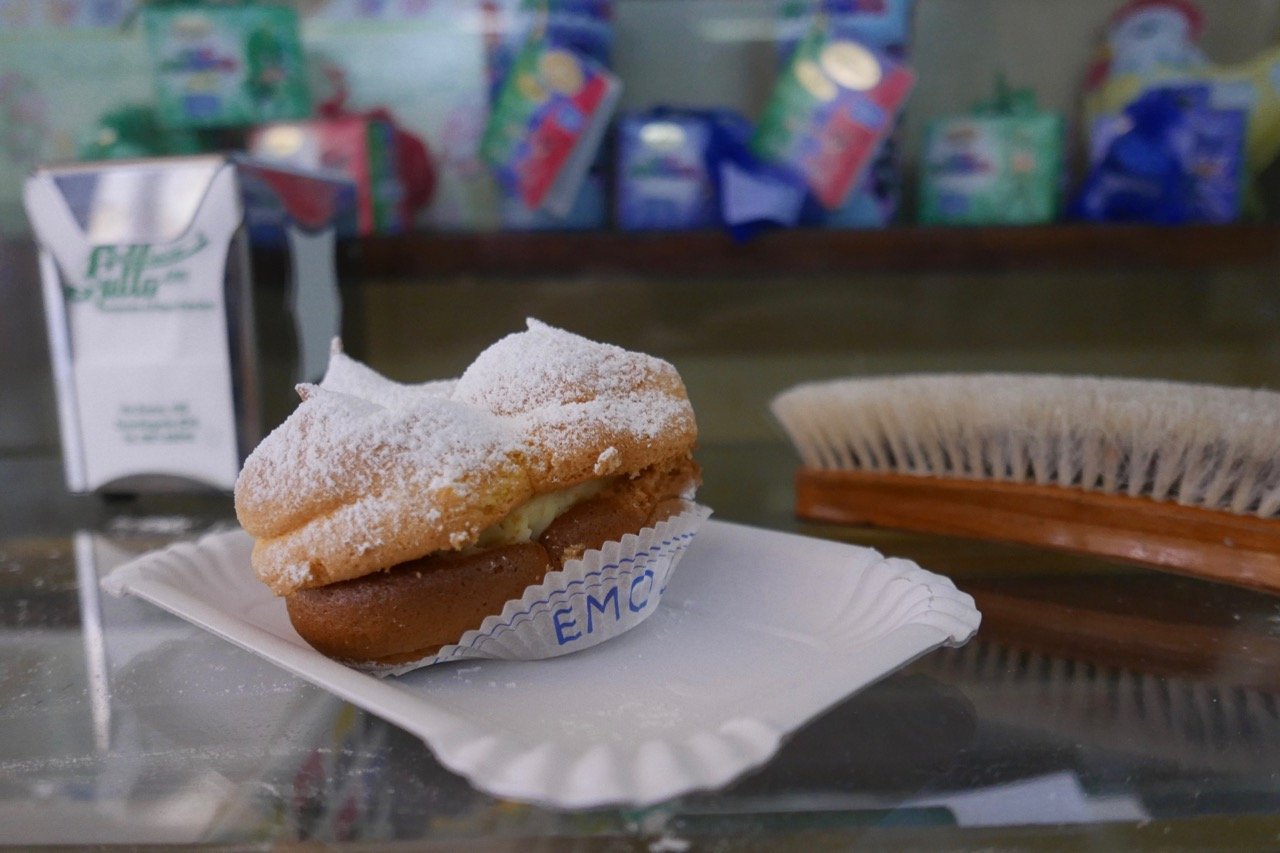 By now, you might possibly be rolling your eyes thinking, "I couldn't possibly afford that." But, you might be surprised at just how reasonably priced a stay in Italy's yet-to-be-discovered region is. Check out Castello di Semivicoli's website for more.
Review Castello di Semivicoli: Come on, who doesn't want to stay in a castle?!
Location: Castello di Semivicoli
Via S. Nicola, 24
66010 Semivicoli,
Casacanditella CH
Italy
+390871890045
[email protected]
www.castellodisemivicoli.com
For more recommendations for gourmet travel around Italy click here.