Words: Louise Miller    Photos: Monica Tindall
Passing through Kuala Lumpur International Airport 2 for an early morning flight, Monica and I are in need of a caffeine kick, and so take a detour to Kofi Kraze before heading through immigration. We're yearning for a coffee boost before today's flight to Kunming and have come to sample the main cold brew attraction.
We meet our host, Kho, who explains that the outlet is the new project of eco-friendly paint and ink company Silkflex. During a post-meeting coffee at one of the large chains, he and colleagues were inspired to provide a contrast to the monotonous taste and design of many of these well-known places.
The paint background of the company is evident in Kofi Kraze's colourful logo and the bold shades of the cafe's upholstery. Gorgeous vivid hues of the geometrical armchairs inject a vibrancy in the otherwise neutral, clean white space of this lot on the airport's level 3.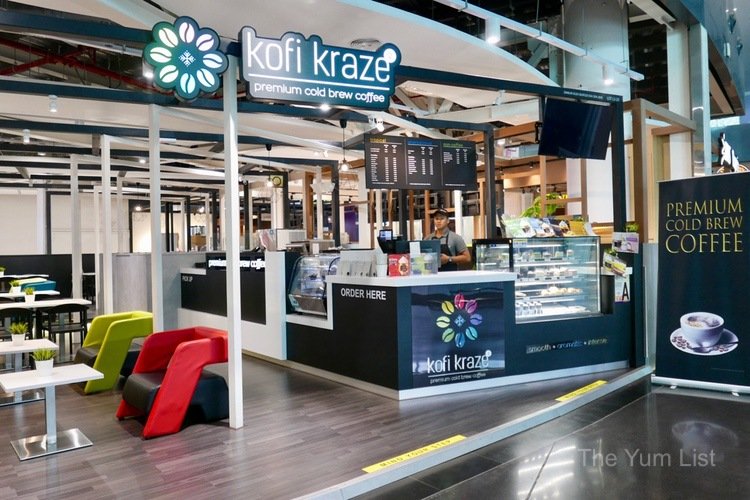 Kofi Kraze Menu
The menu is divided up into three beverage sections: Tropical, International and Non-Coffee so we sample something from each. Masala, Machajoe, Taro-Taro and Herbal Splash are the tropical selections. All blended with premium cold brew coffee offering interesting flavour twists that would please the sweet-toothed.
From the international and therefore more traditional range, we tried the speciality cold brew and a latte. As a cold brew coffee fiend, I mean aficionado, Monica's opinion carries serious weight here and she loved it. The Sumatran Arabica coffee is roasted locally and brewed on site for up to thirteen hours. The result is smooth and refreshing with mild acidity.
I'm far happier with a latte! This is not in any way to cast aspersions on the quality of the cold brew here – Monica's opinion is gold and mine counts for very little since I'd need to be in temperatures of over 40 degrees before even considering a cold brew – it's just not my cup of tea (haha!). The latte is just what I've been waiting for during that long drive to the airport. It's rich, smooth, toasty in flavour and revives me instantly.
The hot chocolate form the non-coffee menu is great. Very chocolatey indeed and not too sweet –  a satisfying choice for chocoholics.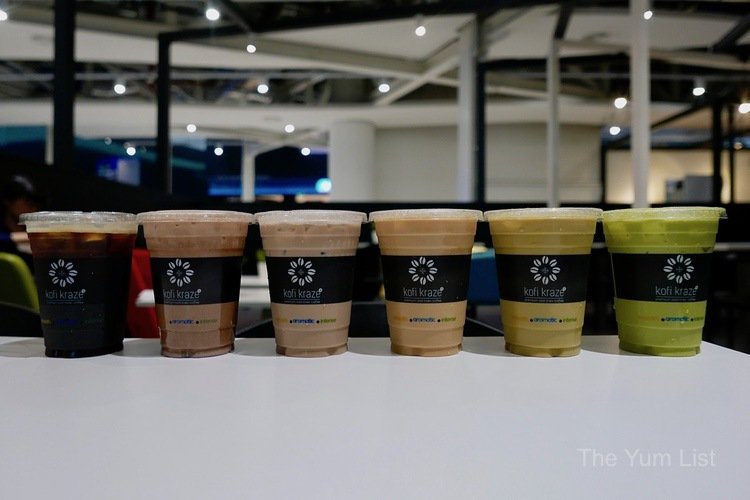 Food Menu Kofi Kraze
There's a simple range of snacks and light meals on the food menu here too. We try chicken and mushroom macaroni, a red velvet muffin and a slice of walnut carrot cake. We enjoyed all of these but the favourite was the latter since it was moist and super light with the delicate flavours that one expects from this classic.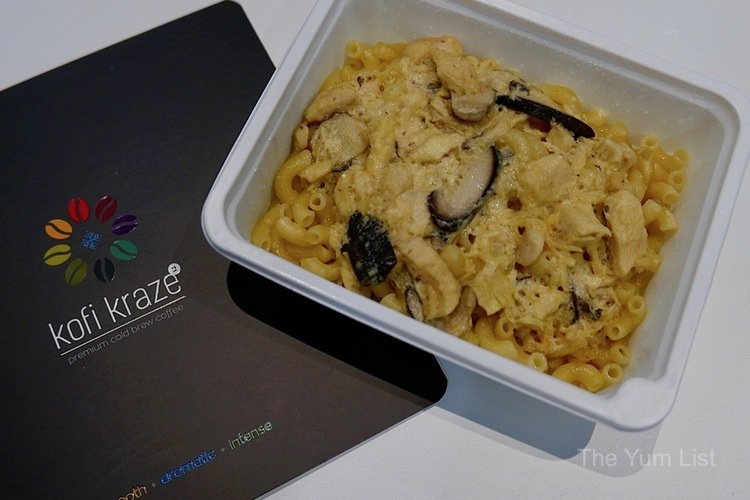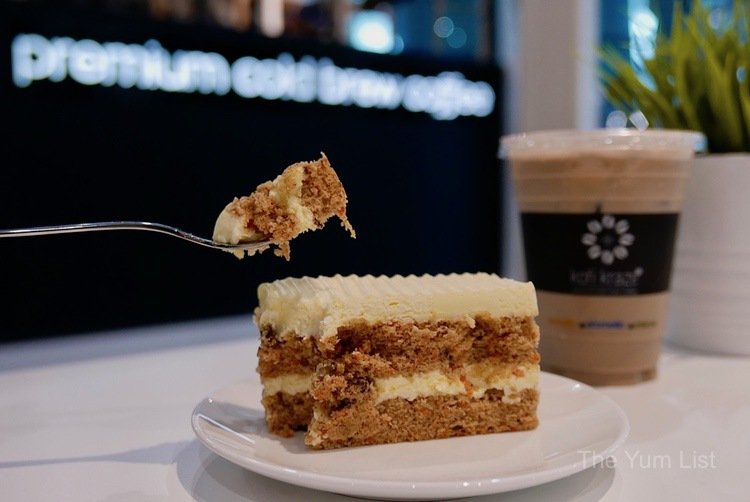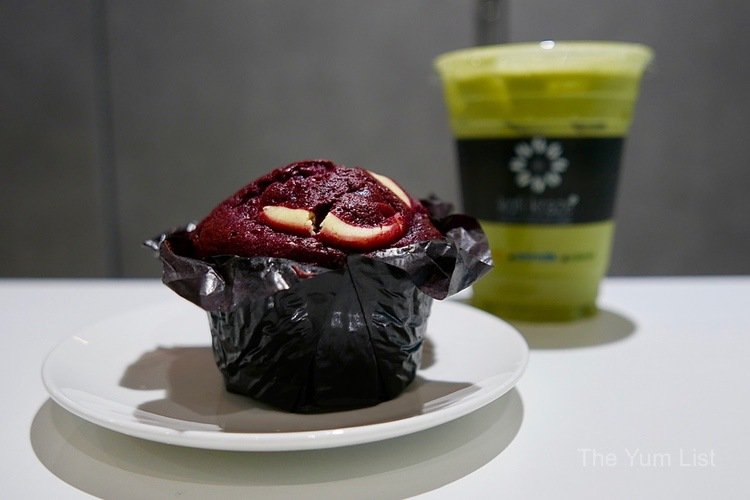 Reasons to visit Kofi Kraze: A great alternative to the predictable larger coffee chains. Interesting flavour twists and a great cold brew.
Kofi Kraze – Good Coffee at KLIA2
L3-23, Level 3, [email protected]
Terminal klia2, KL International airport
Jalan klia2/1, 64000 KLIA
Sepang, Malaysia
+6 03 5166 4862
www.kofikraze2.com.my
Coffee fan? Find some of our favourite places to drink coffee in Kuala Lumpur here.