Words: Louise Miller     Photos: Monica Tindall
There's no meal I enjoy more than brunch. The very mention of the word evokes weekend indulgence, great friends and of course, yummy food. Now add some bubbles and we've instantly promoted the experience to heavenly status. La Cave Wine Bar in Bangsar covers all brunch bases with their simple yet brilliant concept: Enjoy a platter of viennoiseries, a choice of one of three generous main dishes with a free flow of wine, sparkling wine or champagne. What more could anyone want from a Sunday afternoon? Monica, Caning and I are visiting to find out more.
Appetizers at La Cave Wine Bar Bubbly Brunch
An assortment of buttery pastries arrives first to whet our appetites. Mini croissants, pains au chocolat, pains aux raisins and warm wholemeal bread rolls with butter and exquisite artisanal rhubarb and banana and rosemary jams set the tone for the decadence ahead.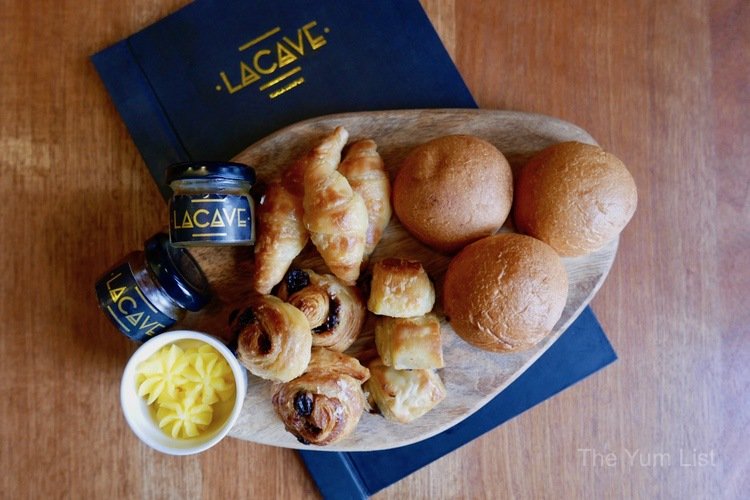 Main courses at La Cave Wine Bar
The Kingsman
A skillet of gourmet chicken and black truffle sausages in rich red wine sauce sit beside crispy potato pancakes, a fried egg, homemade baked beans and a side of chef's salad. Caning and I loved the sausages and mopped up the remaining sauce with the bread from the platter so as not to waste a drop of its deliciousness. I also loved the baked beans, which in my British and therefore authoritative opinion, were a great improvement on the tinned variety. These had a tasty tanginess and far greater depth of flavour. Overall, this was a bold and hearty ensemble sure to satisfy the hungry and line the stomach for any subsequent boozing.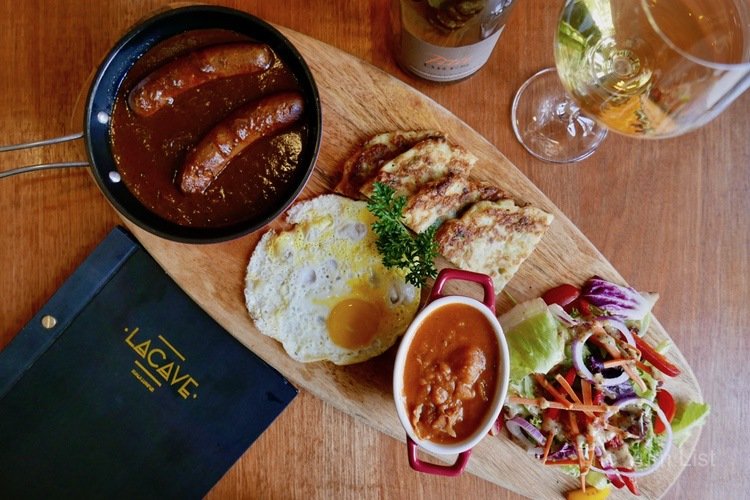 The Statesman
In this dish, crispy and succulent chicken tenders flank fluffy buttermilk waffles with maple syrup. The homemade beans are back (to my delight) as is a side of chef's salad. Again, the combination achieves a pleasing balance of flavours.
The Frenchman
The beans and salad are accompanied this time by a generous slab of tuna quiche and egg benedict with bacon. The quiche is light in texture and packed full of tuna, the eggs are cooked just right with their golden yolks perfectly runny, the bacon crisp and smokey and there's a decent coating of hollandaise.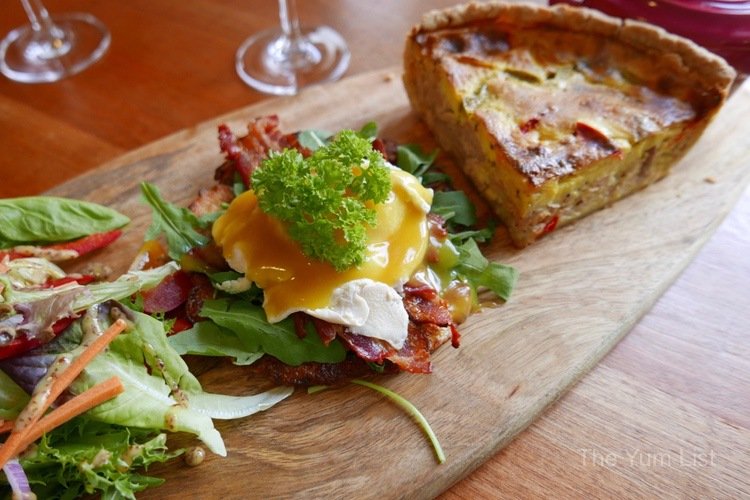 Dessert
Rounding off the experience are pretty little mason jars of apple compote and yoghurt with a crumble topping. Creamy and sweet with a comforting cinnamon warmth, this is a pleasing conclusion to the foodie aspect of the meal.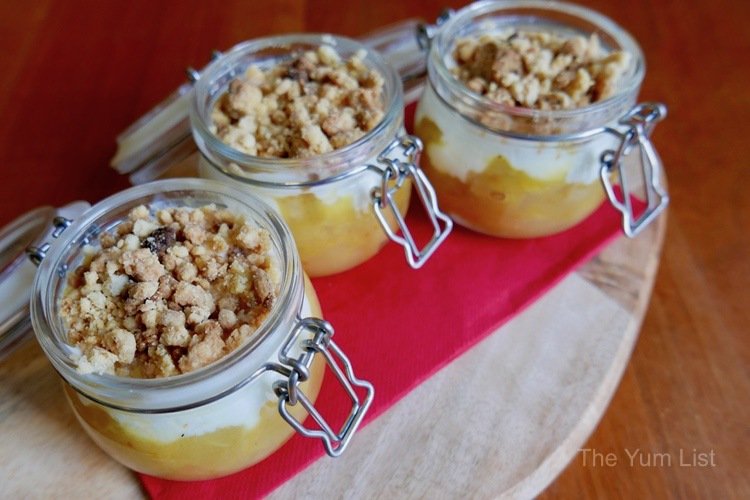 Booze at La Cave Wine Bar
In all honesty, the real focus of the La Cave Wine Bar's brunch is a boozy one. Not surprisingly for a venue named 'cellar', the highlight comes in liquid form. Brunchers may choose the wine and/or sparkling wine option or upgrade to a free flow of champagne. Today's white was a 2015 Petit Bres Sauvignon Blanc which was light and citrusy on the palate and easily quaffable, El Miracle Organic Cava Brut provided the sparkling option with its refreshing notes of apple and apricot and Thierry Grandin Premier Cru Champagne injected yet further elegance into our experience with a balance of earthy and light lemony notes and a tangy finish on the palate.
The bubbly brunch with the following alcohol options will cost:
RM88 for two glasses of wine
RM120 for free flow wine
RM170 for free flow sparkling wine
RM250 for free flow champagne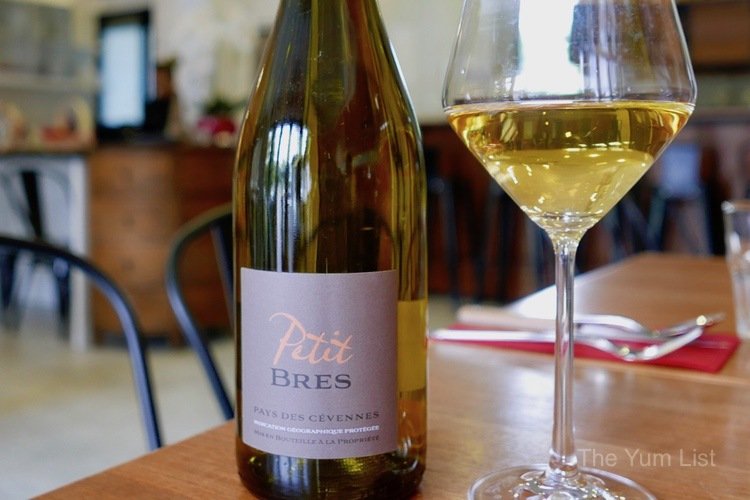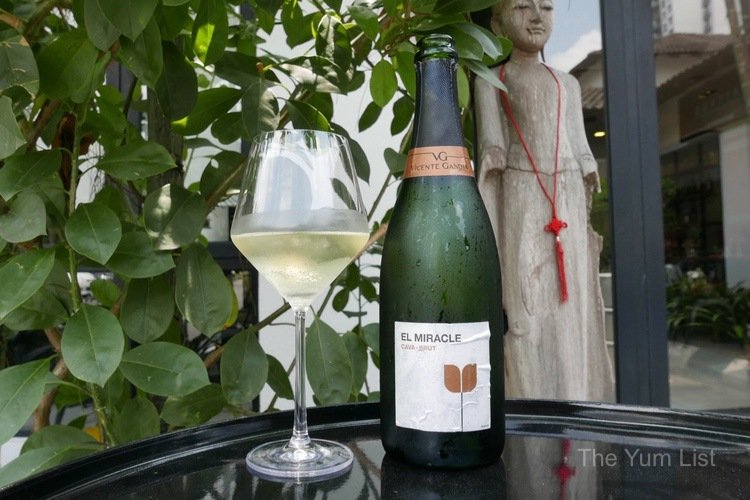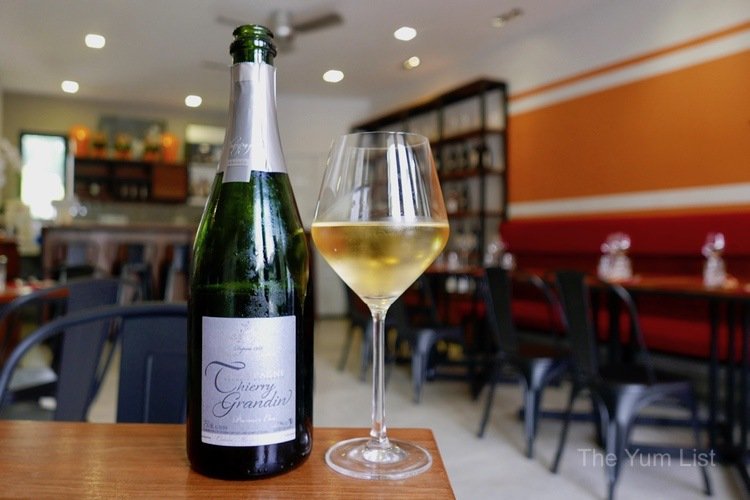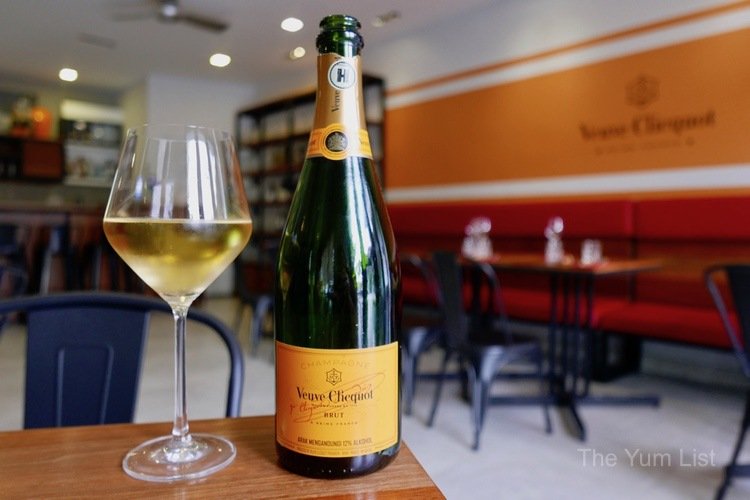 Reasons to visit La Cave Wine Bar: Nice artisanal touches and a good range of options for alcoholic accompaniment.
The Boozy Brunch at La Cave Wine Bar Bangsar is served on Sundays from 11:30 am until 3:00 pm.
Find other Sunday brunches in Kuala Lumpur here.