Words: Monica Tindall
Photos: Rich Callahan
It's rare that a chef's dream of creating and serving whatever her or his imagination delivers comes true. Bound by a need to make money to sustain a business and the parameters of customers' taste buds – some with narrower palates than others – chefs often have to play a juggling act, compromising their vision to satisfy the demands of clients and bring in an income.
A chef's table, however, is a modest moment where chefs can let loose. Designed for a small group of foodies, chefs cook to their heart's desires for a niche of guests certain to, if not love the experience, at least appreciate the concept of trying something new.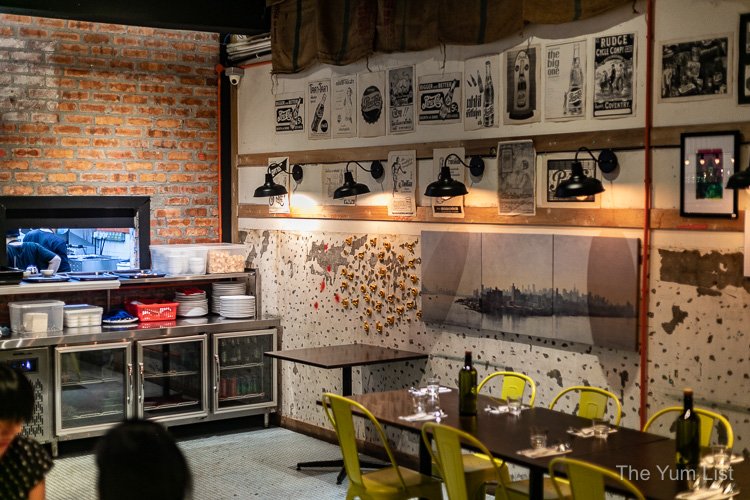 Chef's Table – Asian Fusion Omakase by Chef Kom
And this Friday evening, we're grateful to take a seat at the Chef's Table with an Asian Fusion Omakase by Chef Kom. Chef Kom is no stranger to self-proclaimed gastronomes in Kuala Lumpur. Clocking up years of experience in some of KL's most delicious Thai restaurants, a few years back Chef Kom finally set up shop of his own. Known for his artistry in balancing flavours as well as in presentation, he is a well-loved personality in the city's culinary scene.
Once a month, Chef Kom puts his popular menus aside and sets to design an eight-course meal, fulfilling his need to be inventive, while at the same time providing customers with an inspired night of dining in an intimate setting. Chef describes the concept as "Everyday ingredients with extraordinary taste."
Amuse Bouche
Miang Kum is one of my favourite Thai snacks but I've never seen one presented as chef Kom has chosen. Served atop a crushed beer can, a spinach leaf holds a bulb of lemon gel, and on top of that sits a ball of crushed caramelised mixed nuts and daun kaduk (wild pepper – the shiny heart-shaped leaf found in south-east Asia). Flower petals and dill act as an edible garnish. It is one delicious bundle.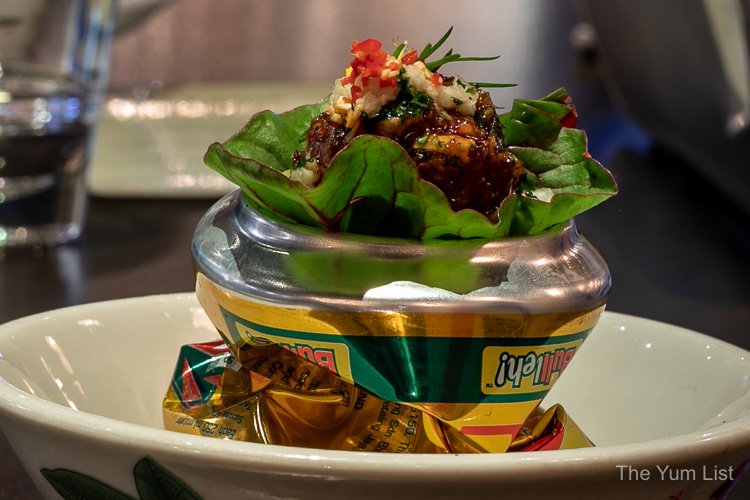 Chef's Table – Act 1
The first course kicks off with a supposedly simple dish, Fruit + Floss + Cheese = ? A ring of watermelon is crowned with toasted fermented fish floss, dots of orange gel and crumbled feta cheese. It continues to open our palates and immediately provokes conversation over the combination.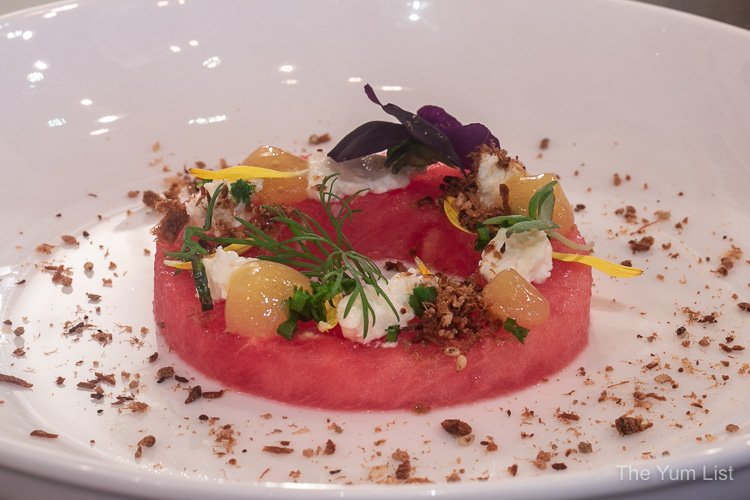 The second of the starters increases ever-so-slightly in intensity with the Crab Salad & Green Gazpacho. Keeping the dressing light, the natural seafood flavours come to the forefront. The chilled soup is a refreshing mix of apple, dill and basil and the salsa that accompanies it has a slow burn.
Chef's Table – Act 2
Squid Flower with that Eggy Eggy Curry came about after chef Kom visited a famous seafood restaurant in Bangkok (no names mentioned) and fell in love with their crab curry. He returned to innovate his own with lightly poached squid – almost bordering sashimi in its lack of doneness and torched just before serving. Egg curry, spring onion mousse and a drizzle of chilli oil add various layers of spice and complexity.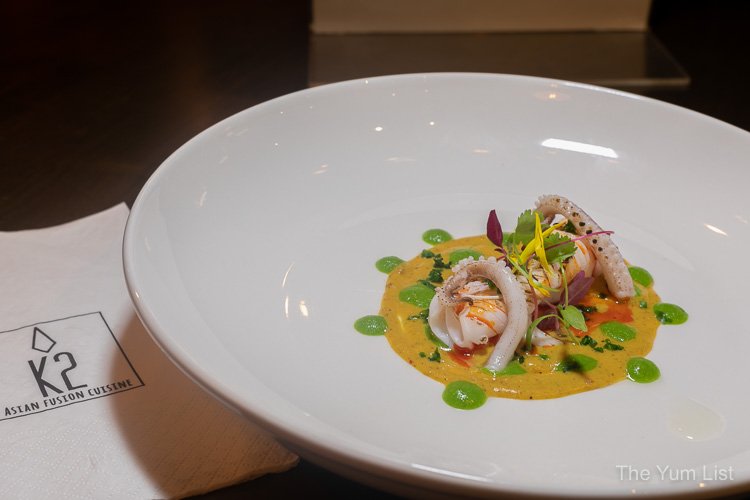 Local mackerel is the star of the Grilled Ikan Kembung with Jantung Pisang (banana flower) Cream. Recognizing the strong flavour of the fish, chef has filleted it and paired it with dill and coriander. A bite of the fish followed by a fork tip of herbs and cream balances its brawniness.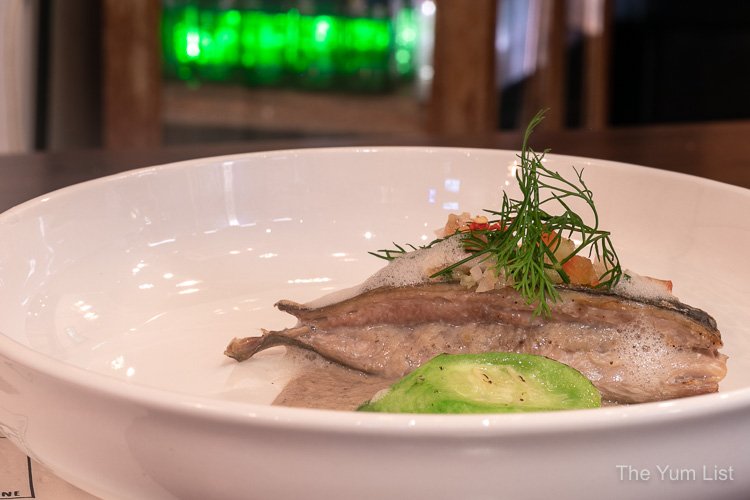 Chef's Table – Act 3
The mains come as a course of poultry and another of red meat. Turmeric Grilled Chicken with Tom Som Consommé is meant to be eaten together. Squeeze lime over both, take a piece of the chicken followed by a sip of the soup and you have one tasty dish.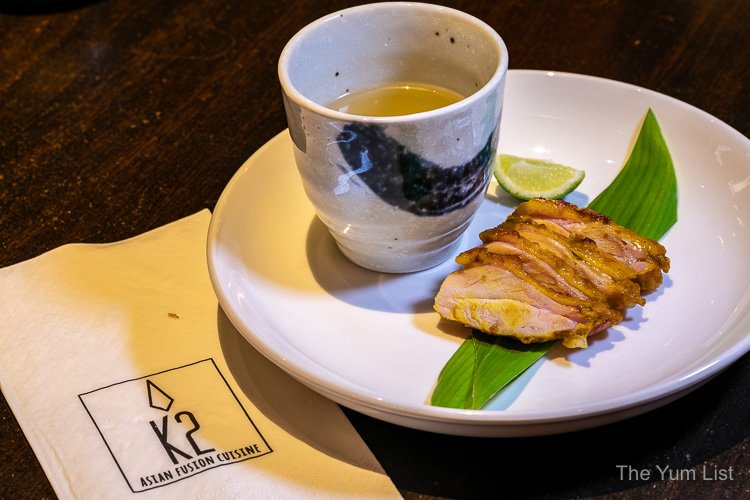 Beef with Panaeng Curry & Pumpkin Gnocchi brings our mains to a climax. The meat has been sous vide and comes with a mild red Thai curry. Salty, sweet, nutty and thick, we scrape up every last drop of sauce and the pumpkin pasta models the perfect sponge.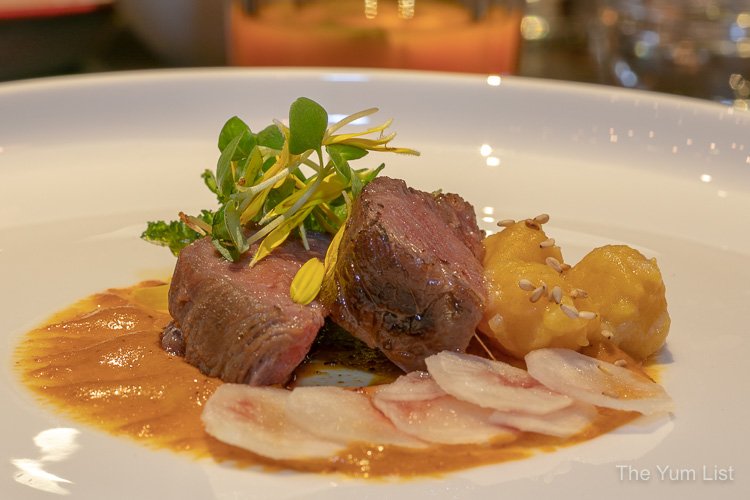 Chef's Table – Act 4
Refreshing Snake Fruit served over sour plum ice with a crest of passion fruit foam acts as a palate cleanser and changes the direction of the meal to the route of sweet and fruity. Going Banana follows with a banana and coconut rice cake. Inspired by Chinese yam cake and accompanied by banana custard, it really is a comforting recipe.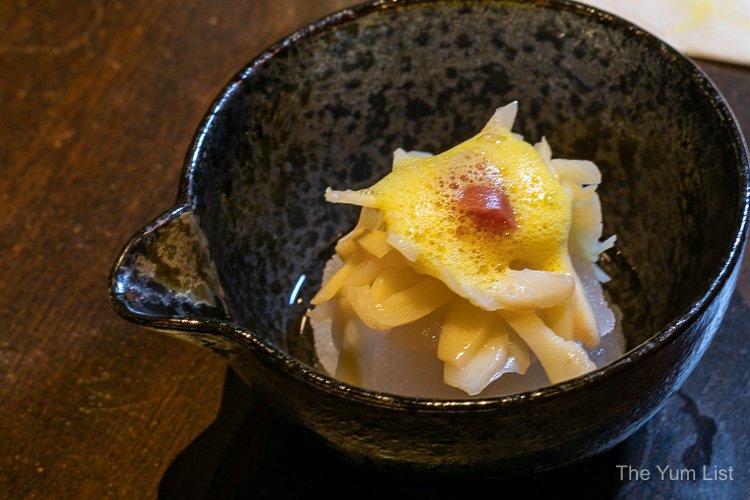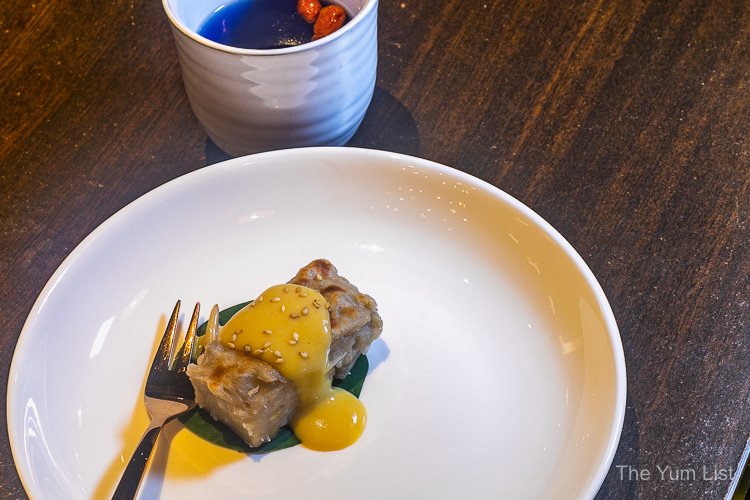 Lastly, Blue Tea made with the distinctive butterfly pea and goji berries leave our palates refreshed and gently cleansed.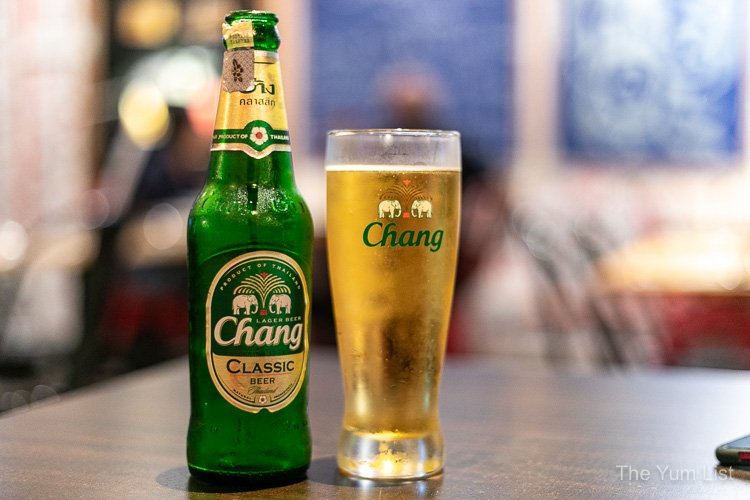 Chef's Table Asian Fusion Omakase by Chef Kom happens once a month. The menu we tried above is priced at RM150+ per person and is limited to 10 guests. The menu changes every three months. Diners are encouraged to bring their own wine (no corkage charge) and chef recommends a fruity sparkling, white wine or light red for pairing.
Reasons to try Chef's Table Asian Fusion Omakase by Chef Kom: an inspiring meal of creative cuisine; a great way to enjoy a dinner party with friends without having to do the set-up, cooking or cleaning; no corkage fee.
Chef's Table at K2
K2-Asian Fusion
15 Lorong Datuk Sulaiman 7
Taman Tun Dr Ismail
60 000 Kuala Lumpur, Malaysia
+6 03 7731 7016
www.facebook.com/K2TTDI