Monica Tindall
Technology is changing at laser speed and it seems every month I'm presented with something new to assist with my skin goals. There is a trend towards non-invasive treatments and procedures that have little or no downtime with maximum results. While fillers and Botox may still serve a purpose, customers are moving away from these invasive services towards lasers that are promising similar results without piercing the skin's surface.
Aesthetic Laser Technology – Fotona StarWalker
Lasers have become more and more refined with doctors now being able to administer therapies with greater precision, better results and even less downtime. Dr Hew Yin Keat and his team from The MAC Clinic Bangsar stay on top of the trends by trialling and investing in cutting-edge technology, which transforms into cutting edge results.
The latest in their battle kit is the Fotona StarWalker from Slovenia. What makes this laser stand out is its versatility in treating a variety of skin conditions all with a single machine. The secret to its high performance is in the provision of both pico and nanotechnology with both short and long pulse lasers: basically, lasers can be adjusted to work softer or harder, cold or hot and deep or deeper and hence customized with extreme accuracy.
Fotona StarWalker first made headlines with its delivery of a high energy train of "ultra-shorts bursts of energy in trillionths of a second," pushing the boundaries in tattoo removal. Previously, unwanted pigmentation was often left around tattoos but with the StarWalker this pigmentation can be gone forever with less chance of scarring, minimal discomfort and a much shorter recovery time.
It's not only the removal of all tattoo colours that is noteworthy but a whole host of skin improvement too. From whitening to minimizing pigmentation, to rejuvenation and tightening, fine hair removal and acne reduction, it would seem the Fotona StarWalker is a one-stop-shop.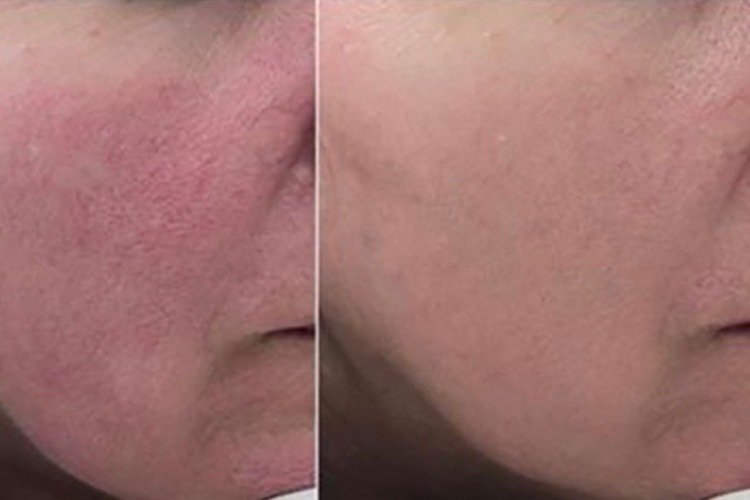 Fotona StarWalker After Support
Talking to the doctors at The MAC Clinic Bangsar, it is apparent that medical professionals value the Fotona StarWalker not only for its versatility but also for the after support provided. Showing that they are truly at the top of their game, Fotona has an application for doctors where clinical studies are posted, and the aesthetic community can learn from each other. Here doctors are able to share research findings, settings and pictorial evidence of the results for various indications. Having this broad context for input means medical practitioners can share their learnings globally, which is especially powerful when working with a host of different skin types and conditions. Rather than the database being built solely around Fotona's clinical studies, it is broadened exponentially and independently.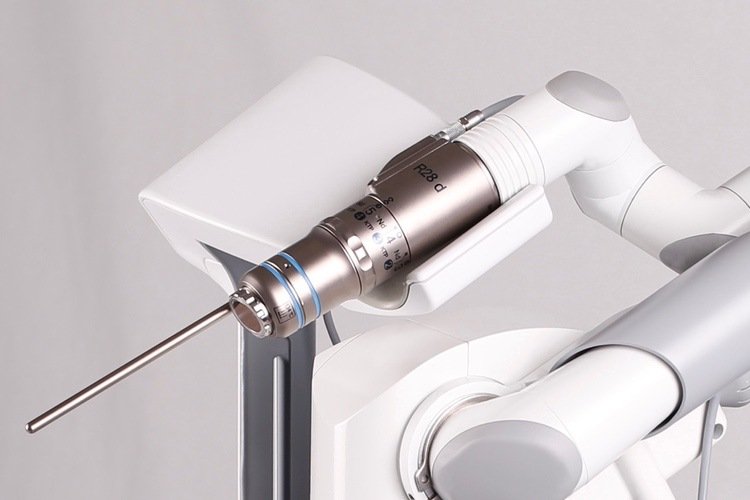 Skin Rejuvenating & Tightening with Fotona StarWalker
My primary skin concern is simply ageing and the associated things that go with it: lack of elasticity, sagging skin, wrinkles and a generally dull complexion. And so it is today that I'm consulting with Dr Yap Hae Mun of The MAC Clinic Bangsar to see what the Fotona StarWalker can do for me.
Noting my desired outcomes of decreased wrinkles and increased tightening, my two biggest questions are, "Will it hurt?" and, "How long is the downtime?"
Pain Level and Downtime Fotona StarWalker
Dr Yap recommends three different settings for my skin to target complexion, pores and tightening. After cleansing and making sure I'm comfortable in the treatment room, the first laser that covers my face induces a mild warming sensation almost as if I were sunbathing. The second feels a little prickly but definitely not painful. Lastly, the use of a longer beam that penetrates the skin and targets wrinkles is rather hot and uncomfortable – still not distressing though. Each "shot" is literally for a split second; I'm sure I've self-generated more pain squeezing blackheads. So question number one, "Will it hurt?" The answer: not much. I am warned though, that targeting other concerns such as the removal of brown spots and freckles does indeed hurt just a little bit more.
Immediately following the procedure, which by the way has taken around 15 minutes, my skin is barely even blushed. I meet hubby 30 minutes later and he thinks it's calm skin as usual. I eat out, walk around the mall and have no problem being "seen" in public. The following day I notice my skin is smoother and definitely brighter. A week later as I write this, the small improvements have lasted. My skin is noticeably more even and I find I am finding the need for less foundation. To truly achieve my desired results, however, a series of five to six treatments is recommended. Maybe I can convince Dr Yap to wrap me up a package and I'll report back to you again six months from now.
Fotona StarWalker Price
Of course, the price of treatments with the Fotona StarWalker will vary depending on skin goals. For estimation purposes, however, the tightening and rejuvenation session I had today is priced at RM1400 for a single session or a package of five sessions for RM6000 (which works out to be RM1200 each).
Reasons to try the FOTONA Starwalker: a versatile machine targeting multiple concerns all at the same time; I've read that it is superb for both tattoo removal and acne improvement; my personal use though is for anti-ageing – skin rejuvenation and tightening.
The FOTONA Starwalker treatment is available at:
The M∙A∙C∙ Clinic
Malaysia Aesthetic Clinic Bangsar
S117A 2nd Floor, Bangsar Shopping Centre
285 Jalan Maarof, Bangsar, 59000
Kuala Lumpur, Malaysia
+6 03 2093 6136
www.mac-clinic.my
Read about other aesthetic treatments offered at The MAC Clinic here and here.