The Art of Ageing Gracefully by Monica Tindall
No doubt many of us have a list of New Year's resolutions. Eat healthier, exercise more, take better care of my skin – these are a few common ones amongst my friends at least. We all start the year with great intentions but often lose momentum when results are not immediate. So, why not give myself a little motivation? A boost?
Dr Hew Yin Keat at M∙A∙C∙ Clinic gets me off to a good start to 2018 with some skin treatments that have an immediate effect. The instant outcome encourages me to keep going with my health goals. After all, success breeds success. Right?
Dr Hew, M∙A∙C∙ Clinic Bangsar, Aesthetic Centre in KL
Dr Hew's nature is gentle and thorough. He genuinely listens to my concerns and offers a range of options explaining the procedures, expected results, downtime, number of treatments needed, and even helps with a cost-outcome analysis to find the best value selection for my goals. Not once do I feel that I'm 'sold' an option. Actually, I think he undersells more than anything. I feel 100% in control, so much so, that if I walked out of the office without signing up for a single treatment, it wouldn't be a problem.
Micro Dermabrasion, Laser Genesis and Intraceuticals
I'm not going anywhere though, not without some help for my ageing skin. Dr. Hew has just the thing. I'm aversive to pain, don't seem to ever have more than a few hours to spare in downtime, and I want immediate and lasting results. Dr. Hew suggests a trio of treatments packaged together and complementing each other for maximum results: dermabrasion, Laser Genesis and Intraceuticals.
Micro Dermabrasion
The microdermabrasion cleans up the skin, ridding it of excess dry particles and thins down the cells. On its own it's a great exfoliation, smoothing the skin and leaving it fresh. Used as a pre-treatment, however, it primes the skin making the laser session even more effective.
Laser Genesis
Lasers sure have developed over the years. Dr Hew tells that the basic technology remains the same, but refinements in the equipment and process have made lasers more and more effective, lessened downtime and make some virtually pain-free. One of the most attractive features of the Laser Genesis is the combination of noticeable results, very little discomfort and no recovery period. My session only takes 15 minutes and the sensation is more like sitting in the sun than any type of discomfort.
Laser Genesis is a YAG laser treatment. It's a long pulse laser, which means heat reaches a greater depth and the effect is longer lasting than many of the laser facials commonly found on the market today. The ones you see advertised in beauty salons and non-doctor run centres are generally surface lasers. These lasers also achieve some nice results but the effect is lost rather quickly. With use over time (the recommended dose is six sessions over six months), collagen production is stimulated giving a firming effect, fine lines are reduced, skin texture is smoothed and the complexion presents a more even tone.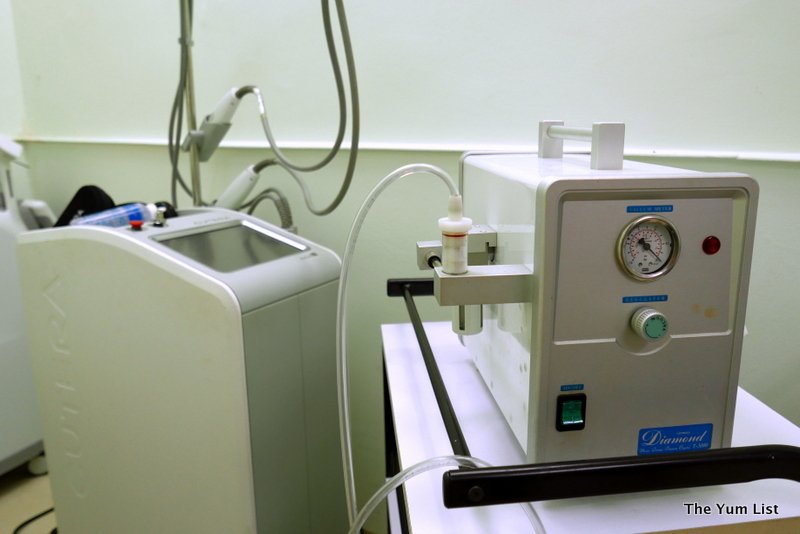 Intraceuticals
Intraceuticals, made famous by Victoria Secret models (I'm in! Who doesn't want to look like an "angel"), completes the trio. Following the heated feel of the laser, the Intraceuticals conclusion is heavenly. A high-pressure oxygen spray assists the infusion of a cocktail of ingredients into the skin. Depending on what the skin needs, the products are a combination of modified hyaluronic acid, vitamins, botanicals, antioxidants and amino peptides. The cool spray feels wonderful and it works hand-in-hand with the laser, complementing each other's performance.
Sold individually, the Microdermabrasion costs RM180, the Laser Gensis RM1400, and the
Intraceuticals RM380. Packaged together, however, for six treatments the price is RM8200. Working out to be just under RM1400 per session basically means that you get the microdermabrasion and Intraceuticals for free!
Volite by Juvéderm at MAC Clinic, Aesthestic Clinic KL
Another treatment Dr Hew recommends for my dry skin and fine lines is Volite by Juvéderm. It's not a filler but rather an injectable skin conditioning Hyaluronic acid treatment. The gel is injected into the middle layers of the dermis in multiple sites (up to 100 injections for the face) and acts as a slow-release moisturizer.
The purpose of the treatment is hydration, stimulation of collagen, smoothing of the skin and reduction of the appearance of fine lines. The results generally last between six to nine months. Dr Hew's clients also note better texture and a mild glow. Because the active ingredients promote hydration, it's suitable for all ages, and anyone who has dry skin.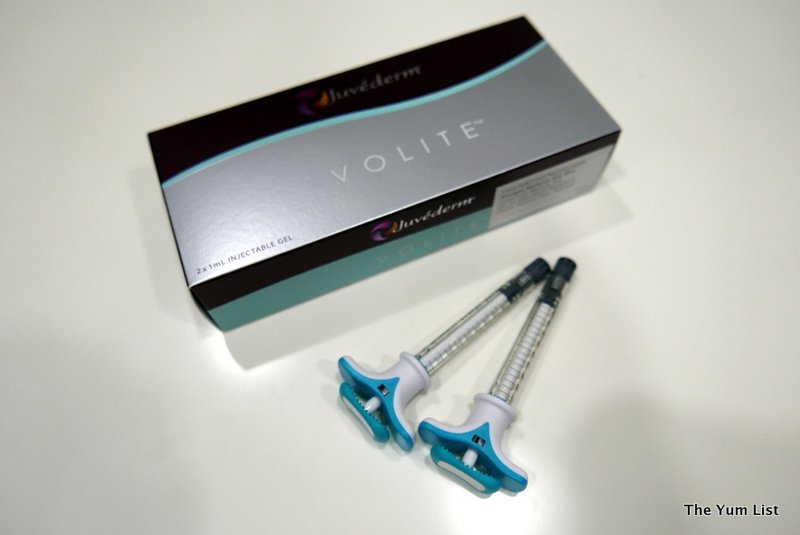 Volite by Juvéderm is new on the market. Just released in 2017, this new generation is much smoother than previous products of a similar nature. Because of Dr Hew's extensive experience with Juvéderm products, MAC Clinic is one of the few aesthetic clinics in KL where this latest addition is available.
My tolerance for pain is low and so this is always a consideration when choosing alternatives, "Will it hurt?' Dr Hew's assistant, who has had the Volite by Juvéderm a few months back, says, "A bit." She's happy with her results, saying that she still has a glow six months on. I'm, "a bit," nervous. Numbing cream is applied 45 – 60 minutes before the session and there's a small amount of local anaesthetic in the syringe used to inject the product.
Seated in the comfort of a leather reclining armchair, there's a large screen with a whole menu of music and visuals to choose from in front of me. Serene nature scenes work to calm the nerves and Dr Hew begins. I don't even feel the first five injections. The numbing cream around my eyes is so strong I barely detect any pressure. Dr Hew talks me through the process as he goes explaining what he's doing and gently applying pressure after each prick. I find the areas between my cheeks and my nose, and the tip of my chin, the most sensitive but considering I have close to 100 injections, I'd say about 10% were uncomfortable – not bad for someone with a low pain threshold.
Following the treatment my skin is flush and there are small raised bumps marking the injection sites. When I awake the following day, these have disappeared. I experience some light bruising (small dots that my neighbour says look like freckles) and this takes a number of days to subside. It's recommended to avoid alcohol consumption for 12 hours post-treatment and also stop exercising (or activities that cause excessive perspiration) for two days. Avoidance of makeup for 12 hours following the session and keeping away from the sun and temperature extremes for two weeks is also suggested.
Volite by Juvéderm is priced at RM1800 for one syringe, RM2400 for two syringes and the price continues to decrease with multiple purchases. My face needed two syringes and this is generally the case for most people. The neck and backs of hands are other common areas for use, so the price will depend on the area covered.
It's a week on that I write this article and my skin has fully returned to normal. The clinic advised that I'd need a couple of days' downtime, but the reality was that I went out the very next day without too much concern. Already my face feels more hydrated with a slight plumpness reminding me of youth. It's said that the full benefits won't be evident until a month post-treatment, but so far it would appear that my skin is on the right path.
Qui – Skin Care Developed By A Dermatologist
Investing in the Laser Genesis and Volite by Juvéderm has seen definite results. I feel motivated to continue at home and want to maintain the effects given by Dr Hew's masterful touch in the clinic. I enquire about routines for follow up and the general advice is a nutritious diet, sufficient sleep, regular exercise and a daily skincare routine. Qui is a product range developed by Dr Hew himself and so I'm enthused to try out what he recommends.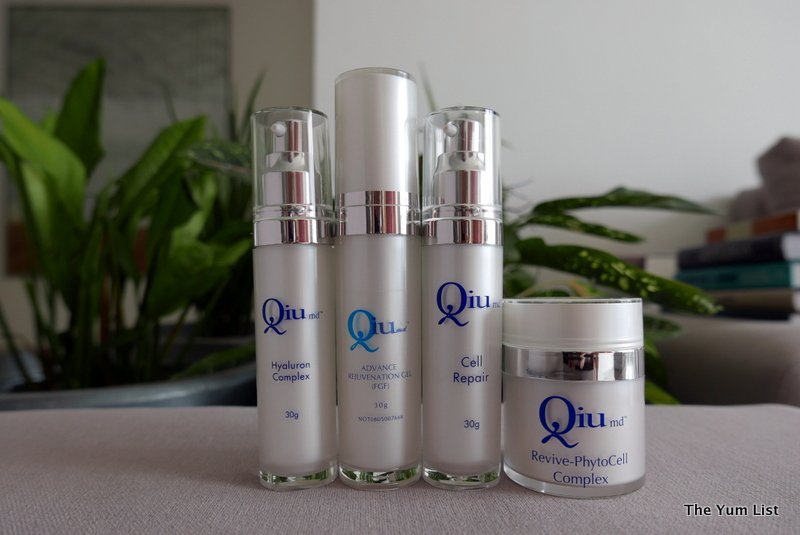 Hyaluron Complex (RM228), based on hyaluronic acid – the same ingredient as fillers – is unlike traditional moisturizers as it doesn't contain oil and does not provide a layer covering the skin. Initially, it feels a little sticky but this passes within a few minutes. After a few hours, however, it draws moisture to the skin. Traditional moisturizers seal off the skin and I often have trouble with these closing the pores and causing small pimples. Irritation is actually reduced with the Hyaluron Complex. This can be used morning and night after cleansing and is suitable to wear under makeup.
The Cell Repair (RM138) product is the same base as above but with the addition of marine collagen. It's a coppery-gold in colour and has a soft scent similar to the sea. The gel is to be used at night and is particularly beneficial after a laser treatment or when the skin is especially dry such as post-sunburn.
Advance Rejuvenation Gel Growth Factor (RM298) takes the intensity up a level reaching under the skin to cells that activate collagen. Used daily before bed, it's said to slow down the ageing process.
Lastly, Revive-PhytoCell Complex (RM 310) is based on stem cell research. Instead of coming from animal compounds, however, it's a vegan product produced with the stem cells of apples. It's full of antioxidants and combined with essence from dragon blood tree (sounds exotic doesn't it – so called due to the red sap the tree produces), it's suited to ageing skin.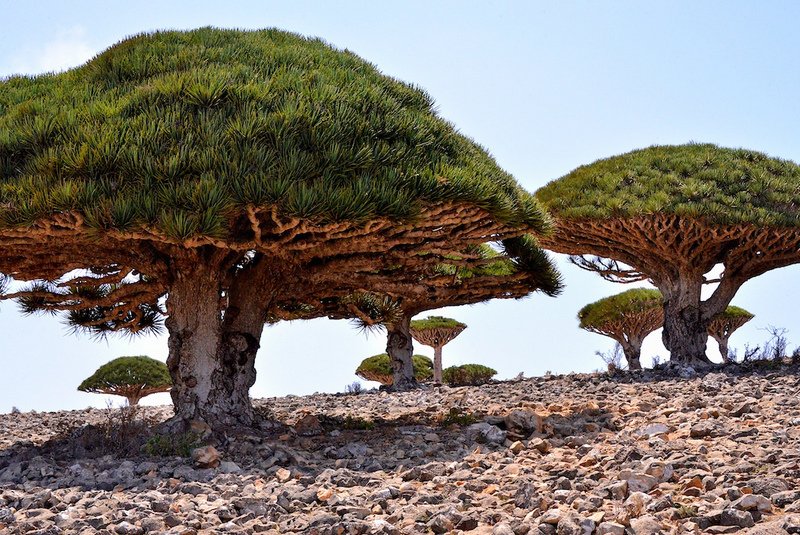 Very happy with the overall experience – consultations, doctor, staff, privacy, treatment and results – I wholeheartedly recommend M∙A∙C∙ Clinic as a trusted aesthetic clinic in Kuala Lumpur to seek assistance with your skin and beauty goals.
Reasons to visit: feel at ease with one of the most respected aesthetic clinics in Kuala Lumpur; a variety of skin specialist treatments from those requiring no downtime to more invasive treatments with longer lasting results; honest and realistic explanations about expected results and possible side-effects of various skin treatments; Laser Genesis; Volite.
M∙A∙C∙ Clinic
Malaysia Aesthetic Clinic Bangsar
S117A 2nd Floor
Bangsar Shopping Centre
285 Jalan Maarof
Bangsar
 59000
Kuala Lumpur, Malaysia
+6 03 2093 6136

www.mac-clinic.my
MAC Clinic – Aesthetic Clinic in Kuala Lumpur
12 Lorong Maarof
Bangsar, 59000
Kuala Lumpur, Malaysia
+6 03 2283 1212