Monica Tindall
Exercise is part of my daily routine. Early morning workouts get me off to a positive start setting physical and mental health as a priority. Squeezing it in before the day begins, however, means that my workouts are usually fast and furious. Trying to tick off cardio, strength and stretching all before work oft has me multi-tasking catching up on emails and getting cognitively ready for the day's schedule.
Recently that changed somewhat. An introduction to Pilates at Energy Day Spa encouraged me to slow down and be a bit more mindful of what I'm doing. Alongside a sports massage by the spa's in-house physiotherapist, I won't go as far to say that my regime has done a 180 but it really is fascinating just how much a little new knowledge can make a difference.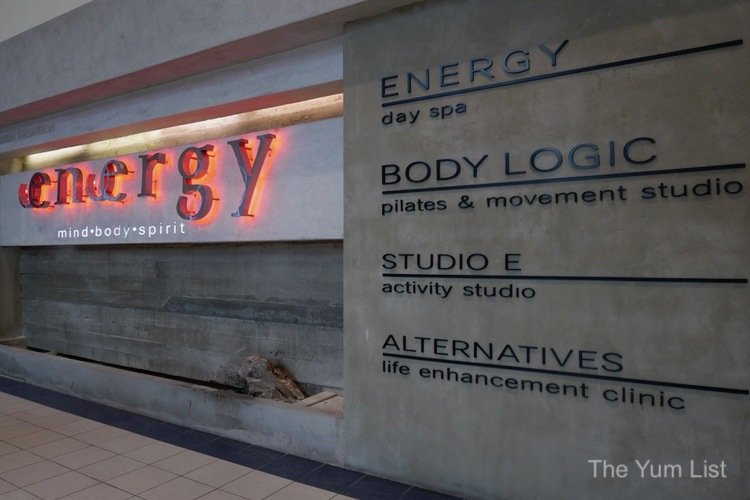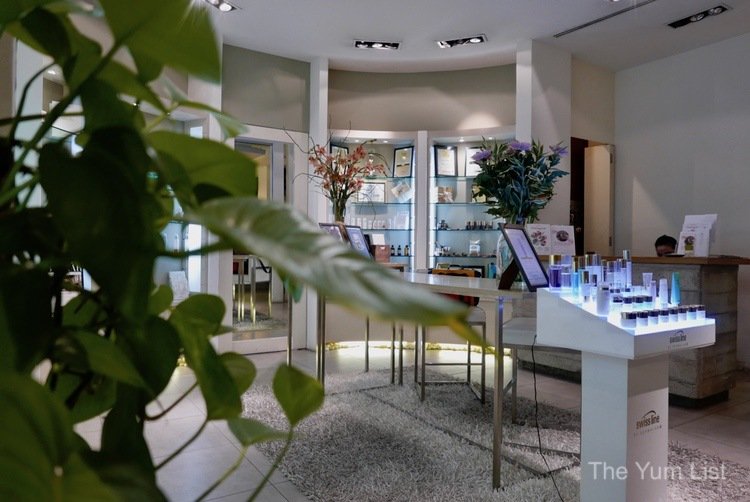 Pilates Ampang
Energy Day Spa was the first Pilates studio in Malaysia and is now one of a small few in Ampang. It is here where I meet Natasha, Pilates instructor, and where my introduction to this core exercise concept begins.
Offering both mat and equipment Pilates, the Ampang studio is full of machines that regular goers have dubbed the "torture chamber." Checking on the beds, pulleys, straps and chains, I have to smile when I see the resemblance. Five different pieces of equipment enable a comprehensive workout and that combined with a top-notch instructor with years in the fitness industry creates ideal conditions to maximize training.
Developed by Joseph Pilates, this technique came about after observing common problems in dancers with their spines and physical alignment. Pilates set about developing a system to strengthen the core and hence support all other movements of the body. Originally called "Contrology," the concept works on engaging core strength, control and flexibility, which in turn improves general well-being and overall fitness.
At Energy Day Spa, classes are individual or done as a duet. This enables the instructor to focus on each participant's individual needs. With personalized instruction, Pilates is suitable for a broad cross-section of the population. From the elderly to those with back problems to athletes looking to maximize their performance.
As this is my initial session, Natasha seeks to know my current state of health and any issues that I may want to resolve. She tells that the first few classes focus on setting the groundwork essential to building a solid foundation. With the base of correct technique and an awareness of the activation of various muscles, sessions move forward and begin to feel more of a workout. My first appointment is rather light work physically yet sets the framework mentally for future improvement. I begin to learn to identify various muscles as prime movers, become aware of my movements getting on and off equipment and learn some basic exercises to target my discomforts.
Although I haven't worked up a sweat in this period, I can see the potential of Pilates. Natasha's guidance has led me, even with just one session, to be more conscious of my posture and mindful of the muscles I use to support my daily movements. This new knowledge transfers way beyond a single class to inform my routine actions such as sitting, driving and lifting. I can only imagine what regular classes might do.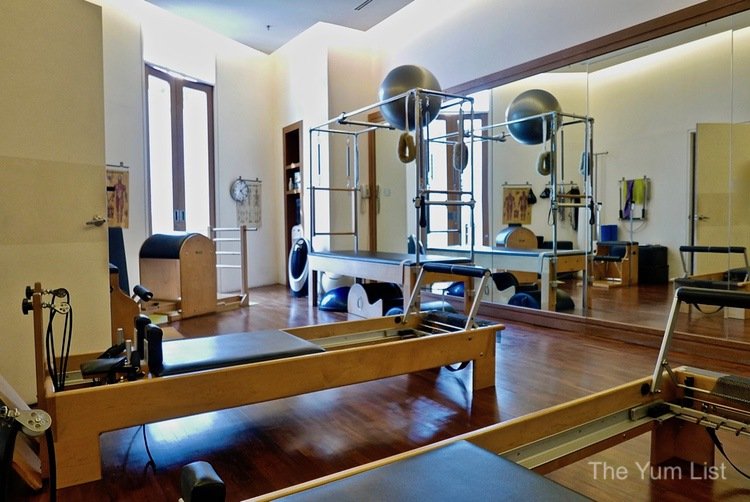 Sports Massage Ampang
The perfect complement to Pilates and moving forward on the path towards pain-free living is a sports massage with Energy Day Spa's physiotherapist, Judy. I've visited the spa many times for various types of relaxation massage but sports massage carried out by a physiotherapist is a first for me.
Judy, originally from the Philippines, is Energy Day Spa's in-house physio. I'm warned beforehand that she is serious in her mission to relieve muscle tension and educate clients about what they can do to work towards correcting their ills. I should not expect to nod off to sleep during my visit, I'm told. "No pain, no gain," says Judy.
Taking note of my ailments (sore feet, tight neck and shoulders), Judy sets to put right my complaints. She is incredibly strong and her movements, while yes a little painful, come with confidence in knowing the human anatomy in great detail. She talks me through the common reasons for soreness in various body parts and advises on stretches that I can do myself at home to alleviate tension.
Sports massage is not something I'd choose if I just wanted some pampering. In providing a path to recovery from illness, helping right niggling pains and after intensive periods of labour or exercise though, it is just the thing. And Judy is just the person to deliver it.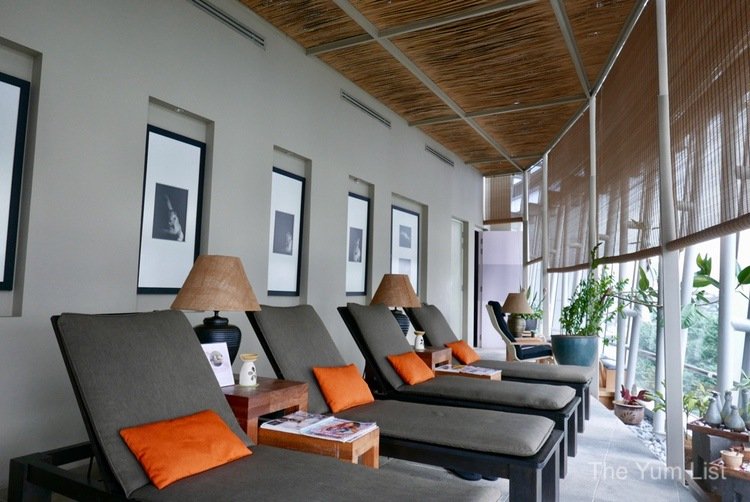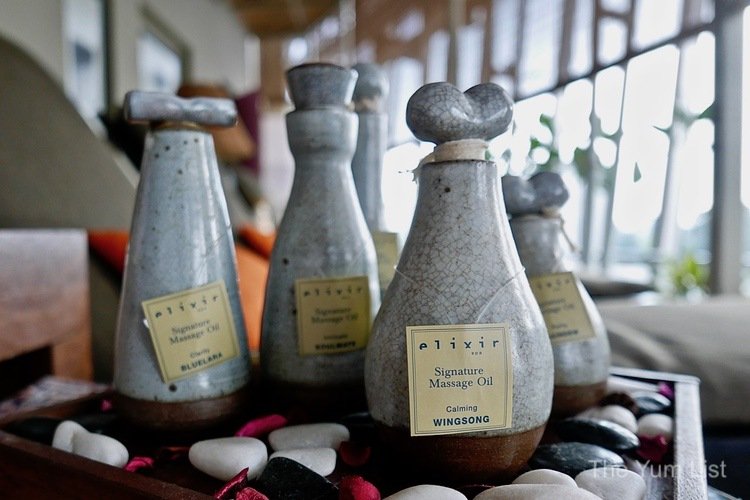 Pain-Free Living Ampang
The team at Energy Day Spa have proved themselves a comprehensive wellness centre going beyond providing relaxation and pampering treatments to furnishing a complete menu of services to aid in pain-free living. They firmly believe that we shouldn't be going through life with minor annoyances or bed-ridding backaches. You might say that they are the middle ground between rehab and exercise, but also a place where regular visits will lead to better all-around health.
*** FREE Pilates trial for the month of October for The Yum List readers. Just give Energy Day Spa a call to book a time and mention The Yum List when you do.
Reasons to visit Energy Day Spa for Pilates Ampang & Sports Massage: a dedicated Pilates studio with an expert instructor offering individual or duet training; sports massage by a qualified physiotherapist; a comprehensive approach to pain-free living; special rates for The Yum List readers; dedicated Pilates and Yoga studios.
Pilates Ampang
Sports Massage KL
Energy Spa & Wellness
Lot 4, Level 4
Great Eastern Mall
303 Jalan Ampang
50450 Kuala Lumpur
Malaysia
+6 03 4256 8833
[email protected]
www.energymindbodyspirit.com
Energy Spa & Wellness opening hours: Daily 11 am – 8 pm.
Find other services offered by Energy Day Spa here, here and here.
Do you know of any other places that offer Pilates in Ampang?