Words: Karen Callahan & Monica Tindall
Photos: Rich Callahan
A well-mixed drink evokes strong memories. Just the perfect amount of sweet can take you to that idyllic beach vacation, or that splash of cinnamon can transport you back to family holidays. Spending an evening at Skewer Bar KL on the top floor of Avenue K allowed us to reminisce on fond memories and create many new ones.
Skewer Bar KL – A Hidden Location
Skewer Bar KL sits quietly behind Samba Brazilian Steakhouse. There is currently no entry directly to the bar so you must walk past the bustling buffet and pass through the red telephone booth door to arrive. The atmosphere suddenly shifts from a carnivore's delight with bright lights and determined ravenous patrons to a warm, open-air bar with many a conversation piece adorning the wall (make sure to take a selfie with the smiling faces on the bar stools). This welcoming space serves hand-crafted cocktails in Instaworthy style along with tummy fillers on skewers.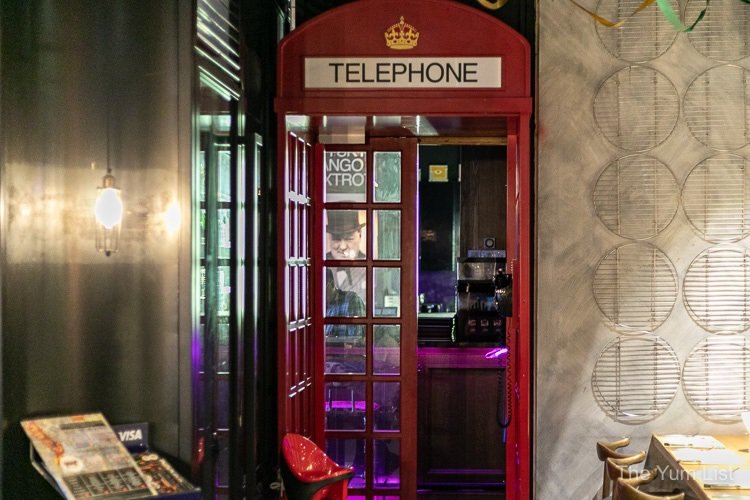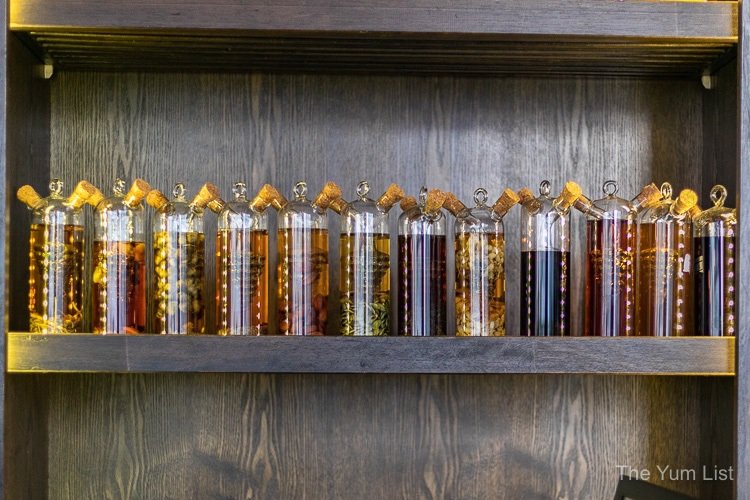 Skewer Bar KL's Mixologist
Smiling behind the bar resides one of KL's master mixologists, Emran Hossain, who has had a busy few months with a beautiful new baby girl at home (5 days old on our visit!) and the opening of Skewer Bar KL. Emran is no stranger to the KL bar scene and brings his own recipes for handcrafted cocktails and a special focus on cachaça to the stage.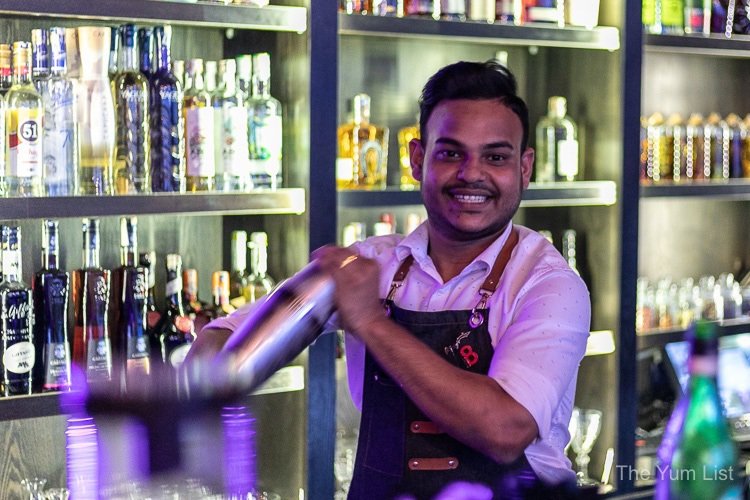 Skewer Bar Menu
Our first round of drinks was not on the menu but any self-respecting bar hopper should know to order a Caipirinha (RM32) at a Brazilian-themed joint. This tangy, balanced mixture combines Capucana (an aged cachaça), sugarcane and lime. It's light on the lips and a definite porch sipper for those steamy KL nights. Emran takes care to shake this cocktail and not muddle the mixture delicately, allowing the lime to shine through with every sip and moment.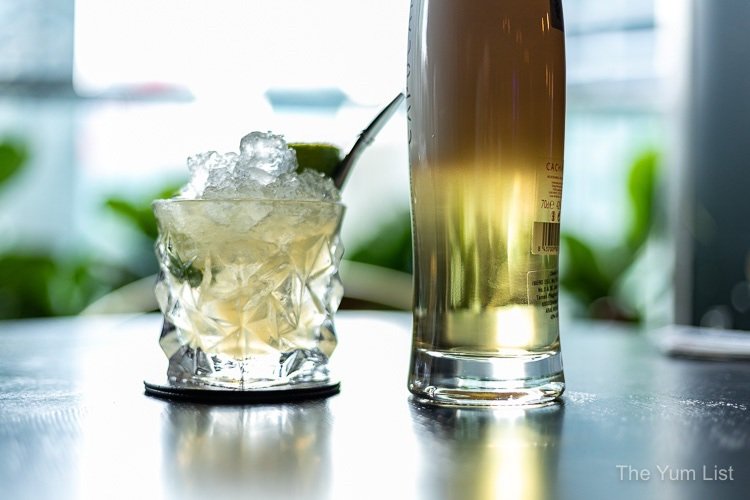 Still wondering where the menu was, we were directed to a deck of playing cards displaying each signature cocktail. We allowed fate to choose our next libation by turning the cards over, dealer fashion, and taking a lucky pick! Fate chose The Fatty Churrascaria (RM35), which proved a hearty drink displaying itself as a more sophisticated spiced cider. Spice, cloves orange, bitters, and cinnamon are paired with El Dorado Rum. The drink is stirred with ice made in-house and set on fire right before service in order to release the orange essence. This cocktail lingered on my lips and down the back of my throat. The flavors changed in complexity as my mind drifted off to a rainy day with old friends. This drink is the definition of comfort and home, which provides a stark contrast to our next round which pushes the drinker into the world of the whimsical.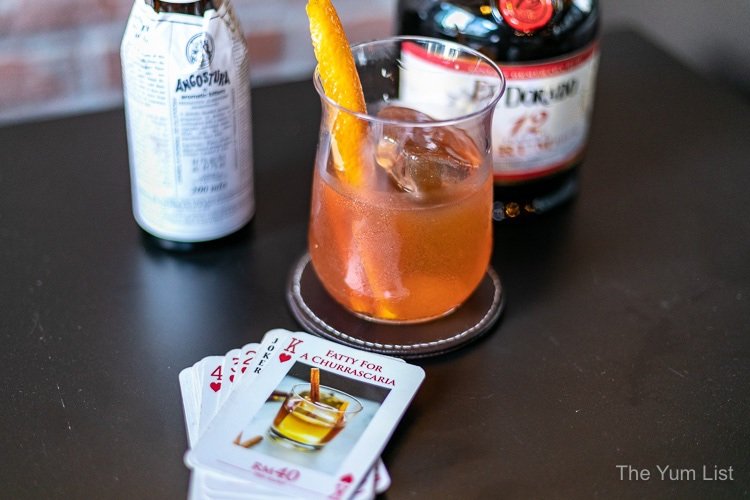 From the moment the bird glass, the torch, lavender, and coconut was set on fire we knew that we were in for a treat. Like walking through the wardrobe to Narnia, the properly named Pink Bird Ass (RM45) is a complex blend of smoke, citrus, and a puzzlingly delicious yogurt froth. It's a must-try as much for the flavors as for the presentation.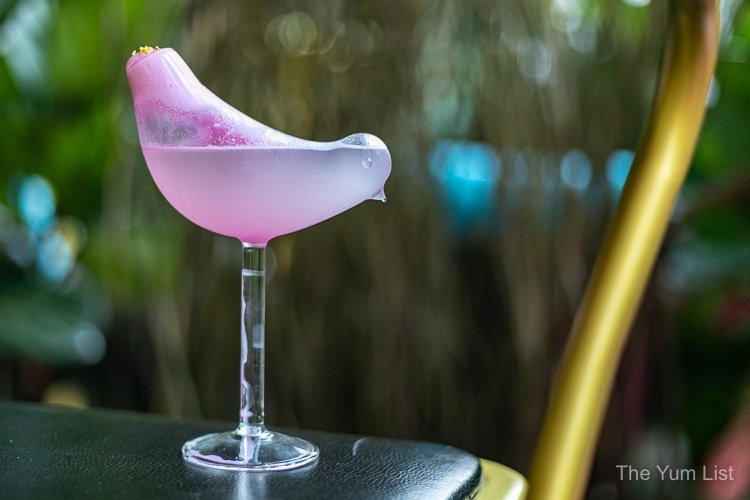 Skewer Bar KL Food Menu
With several drinks warming our souls, it was time for light nibbles. Working in partnership with Samba Brazilian Steakhouse next door, bar patrons are spoiled for choice with a whole range of skewers as bar snacks. From meaty to fishy to vegetarian, all arrive freshly skewered and are cooked on an individual upright grill right in front of us. The seductive aromas wafting from the tableside rotisserie made us impatient for them to be ready! The presentation of the food helped to secure the ambience and the joyful mood in the bar and allowed us some extra time to continue testing out the cocktail menu.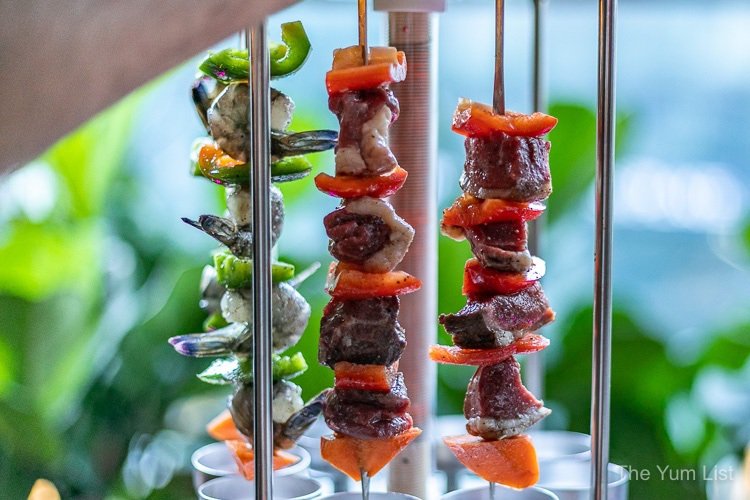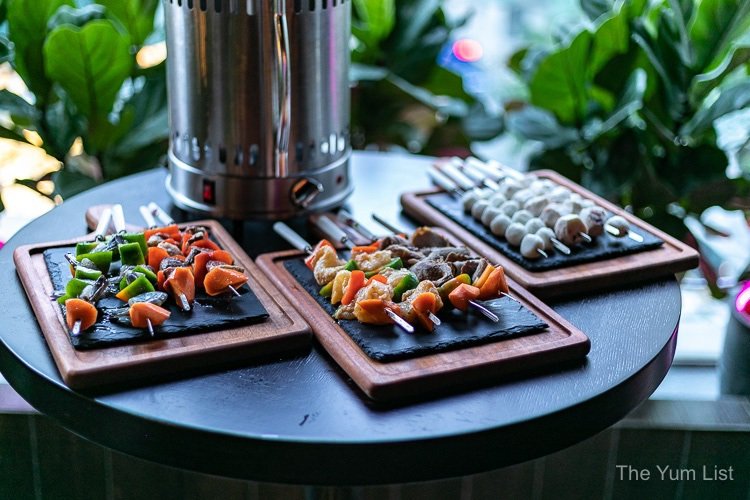 Craft Cocktail Menu Skewer Bar KL
Food aside, it was time to sample more masterful concoctions! A smooth orange drink with layers of floral, the Notozilla (RM45) is a story in a glass. If you have never tried its main character, Albeha Organic Cachaça, put it on your list; if not for flavour, the eco-focus of the company is enough to compel you to seek out this fragrant liquor. Chartreuse, Aperol, lemon, rose syrup, lime juice and egg whites finish off this dynamic drink. The egg whites provide a frothiness and offset the sweetness of the other ingredients. Lastly, if you are lucky enough to be at Skewer Bar KL on a Saturday or Sunday, make sure to order a Chai Fizz. The light blend of chai, saffron, Chartreuse, and soda water are sure to take away any weekend woes.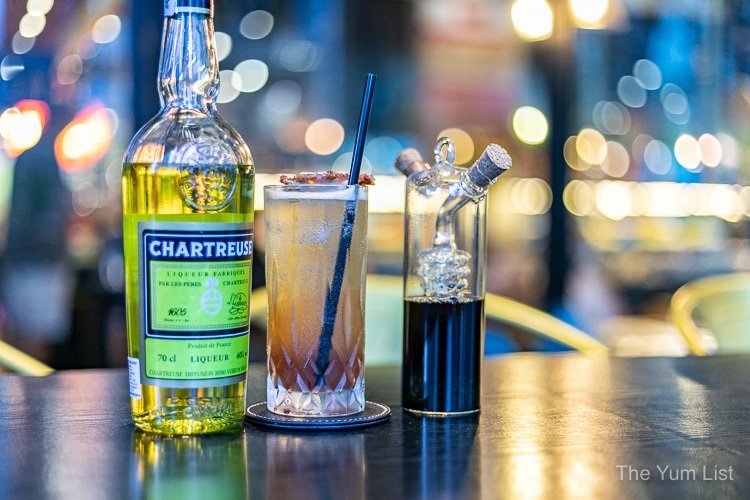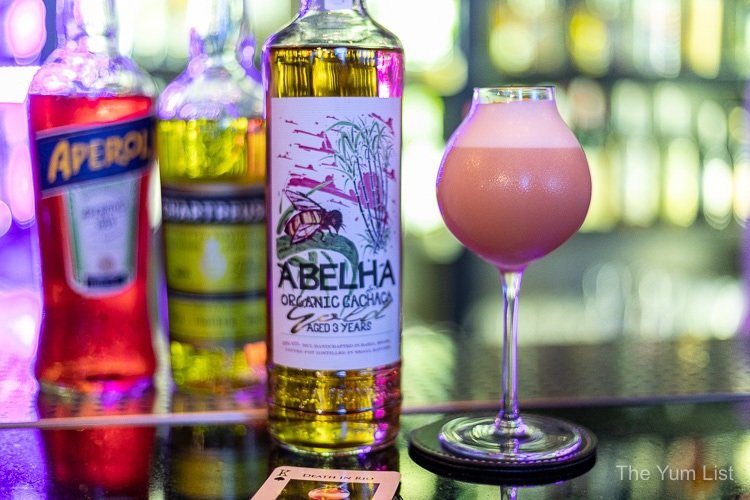 Samba Brazilian Steakhouse
The skewers and cocktails only served to open our appetites and with the men in our group looking longingly at the giant churrasco skewers brandishing a seemingly endless feast of protein, there was no escaping a stop at Samba Brazilian Steakhouse before departure.
The feast laid out at Samba Brazilian Steakhouse truly is a carnivore's delight with waiters slicing off piles of various meats hot-off-the-barbecue directly to our plates. Red meats, poultry, seafood and vegetables are all served to the table, as is the most delicious grilled pineapple ever finished off with a touch of cinnamon (yum!). We really found no need to leave our seats and enjoyed the interactions with our friendly waiters. There is a whole buffet of cheese, salads, soups, hot items and desserts to fill your tummy though (perhaps we'll save room for that on our next visit).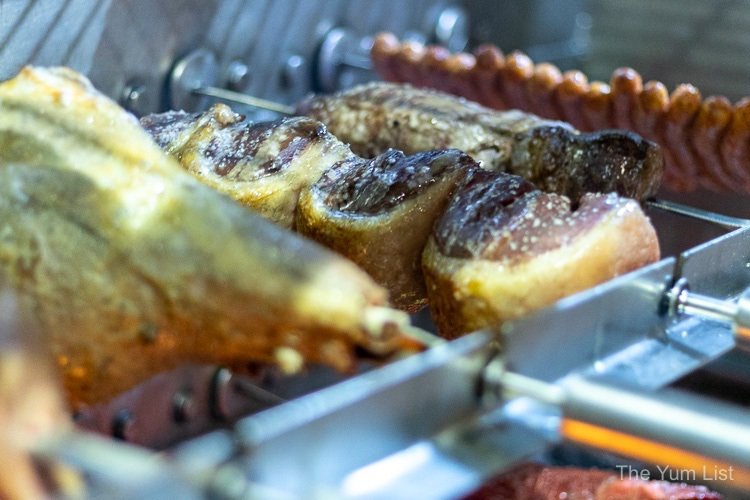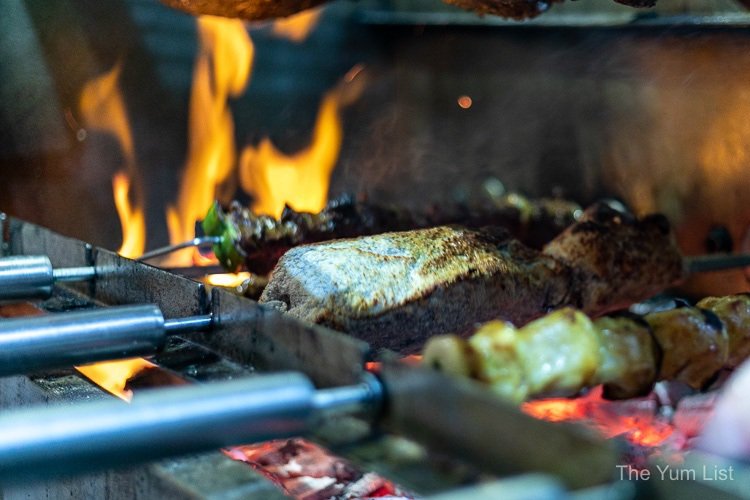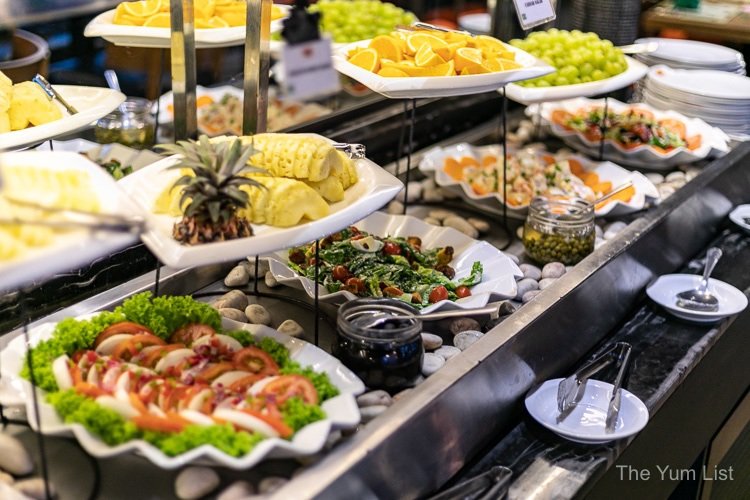 Reasons to visit Skewer Bar KL: great semi-outdoor setting; craft cocktails; KL's first speciality cachaça bar; delicious bar snacks (and a buffet right next door if you're still hungry.)
Skewer Bar KL
Brazilian Cachaca Bar KL
L3-3 & L3-4A, Level 3
Avenue K, 156 Jalan Ampang
50450 Kuala Lumpur, Malaysia
+603 2181 8212
www.facebook.com/skewerbar