Words: Patricia Podorsek
Photos: Monica Tindall
Words that come to mind stepping off the elevator into the lobby of the new Four Seasons Hotel Kuala Lumpur: Elegance. Style. Sophistication. Long, clean lines greet guests in understated shades of gray and ivory. Towering windows dress the eyes with natural light and sweeping views of the city. Wide halls inspire hushed tones and glamorous selfies. This is a place to brunch in style.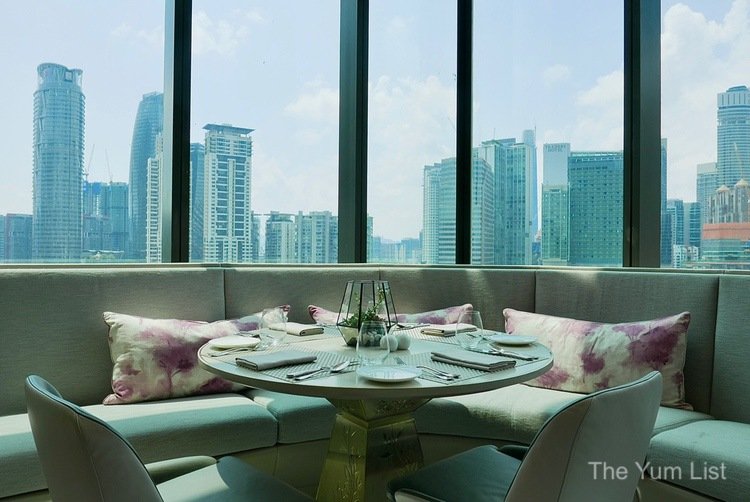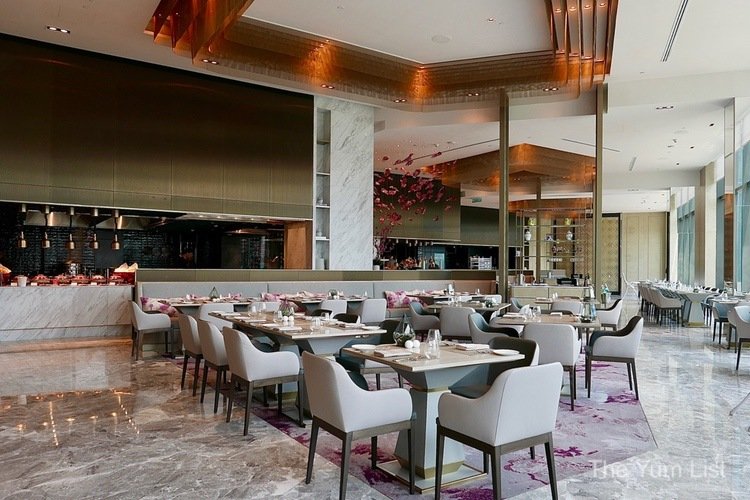 Four Seasons KL Brunch
The hotel's restaurant, Curate, is the setting for such a gorgeous meal. They offer a lunch buffet all week, but their Sunday spread offers additional items that up the game from mere fashion to couture. And their 'supermodels' capture all the diversity of a city like KL.
Displays are set up in tasteful pockets. Two antipasti arrangements catch my eye first. The first sports some basic western selections, like a salad bar and cheese board with freshly made bread. I try a bit of a potato salad and cut slices of creamy Livarot, Auvergne bleu, and edgy Fermier. Threaded through are several Malaysian options, including salads like kerabu daging, marinated beef with bean sprouts and rojak buah-buahan, tropical food salad with shrimp paste dressing.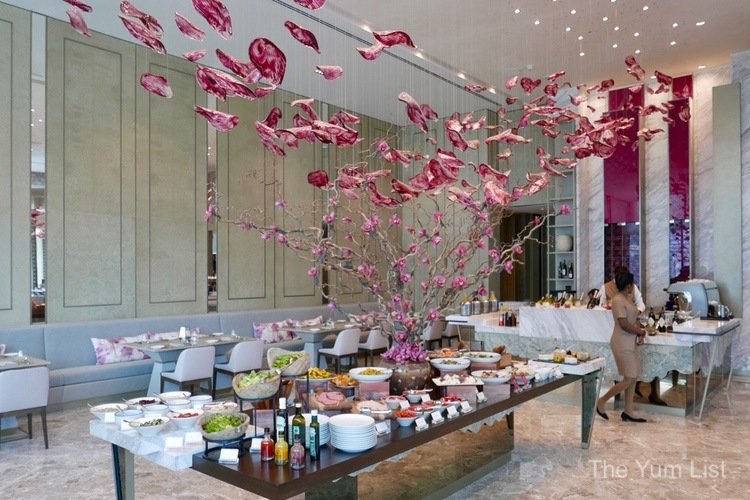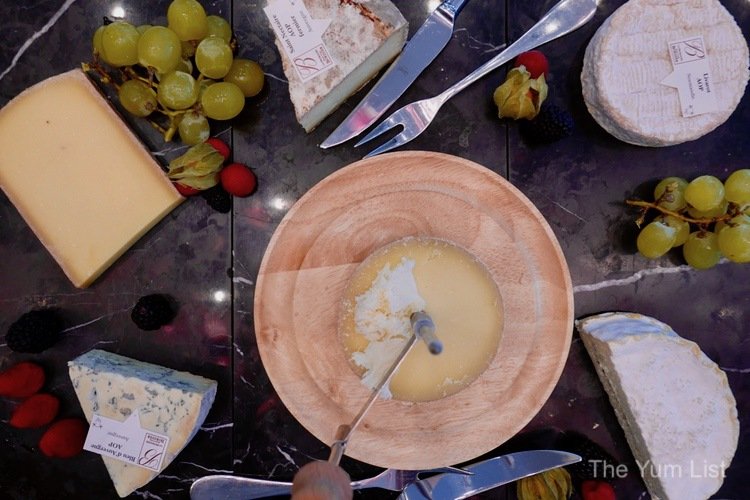 The second antipasti assortment caters to Middle Eastern palates. A cold mezze offers standards like hummus, baba ghanoush, and lebneh, as well as more specialty items like colorful chickpea salad and beetroot moutabel. This was an easy collection to see again. I think Monica and I each went two or three times! Everything is obviously made fresh and prepared with an authenticity hard to find in KL.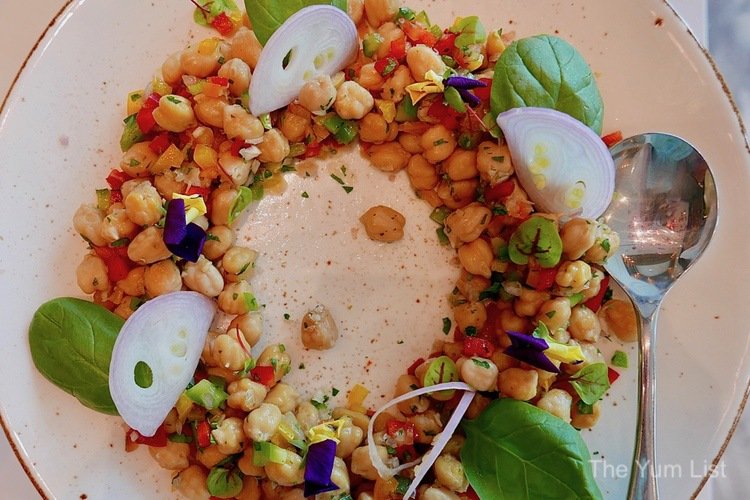 The Middle Eastern flair continues into the next array of food. Fresh shawarma is shaved from a spit and tucked into pockets of pita with pickles and tomatoes. More elegant is the bed of saffron rice topped with prawns and caramelized onions. Curate retains a Middle Eastern chef full-time so Arabic food always enjoys a special focus.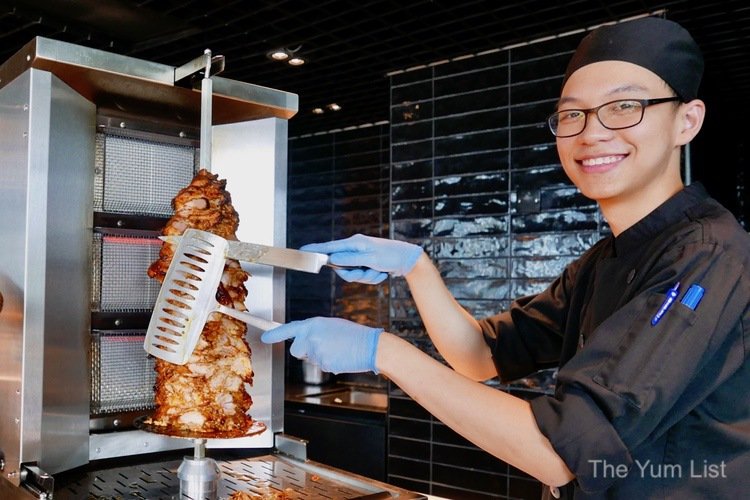 Free-flow Sunday Brunch Four Seasons Hotel Kuala Lumpur
No brunch table is fully dressed without a glass of champagne. The free flow option at Curate is pouring the small house Billecart-Salmon, smooth, elegant and easily paired with a range of foods. My favorite pairing is with oysters, no shortage of which can be found on the seafood line. Somehow the match of cool brine and cool bubbles is better than any accessory at the buffet. I reach for seconds on both accounts.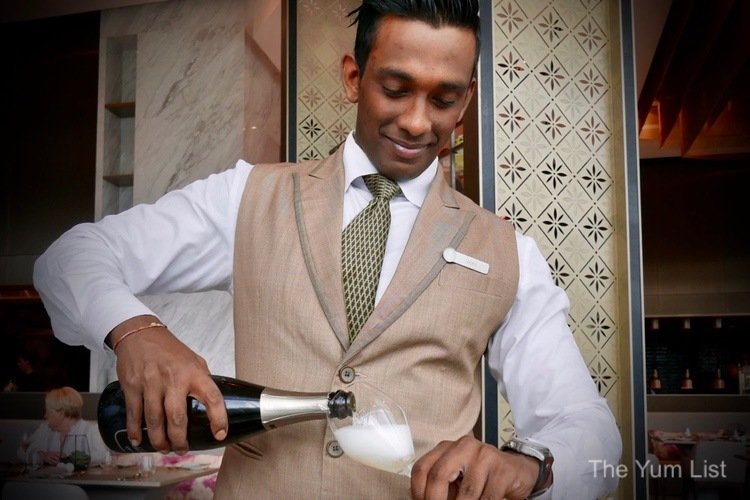 The full seafood collection parades lobster, mussels, prawns, and crab legs on a catwalk of ice. An array of sushi strikes a pose front and center. Hubby finds himself going back, again and again, intent on wrapping himself in layer upon layer of decadence. He is happy he came along!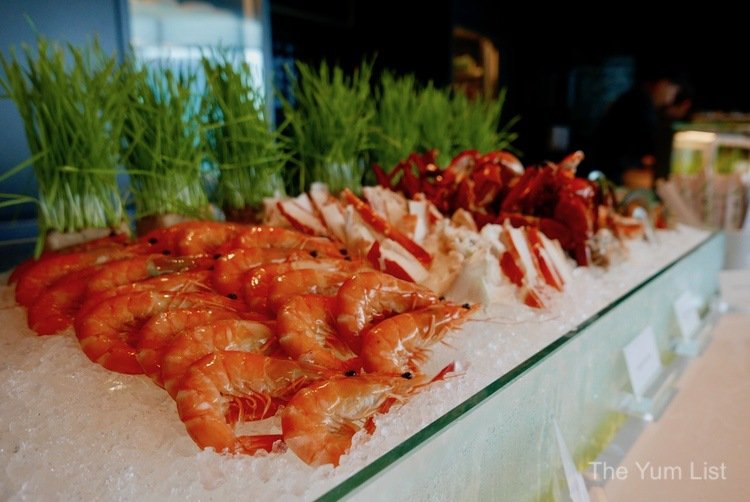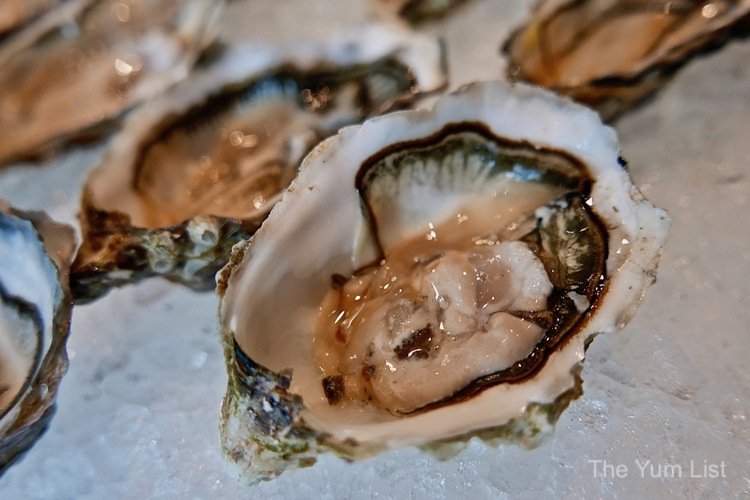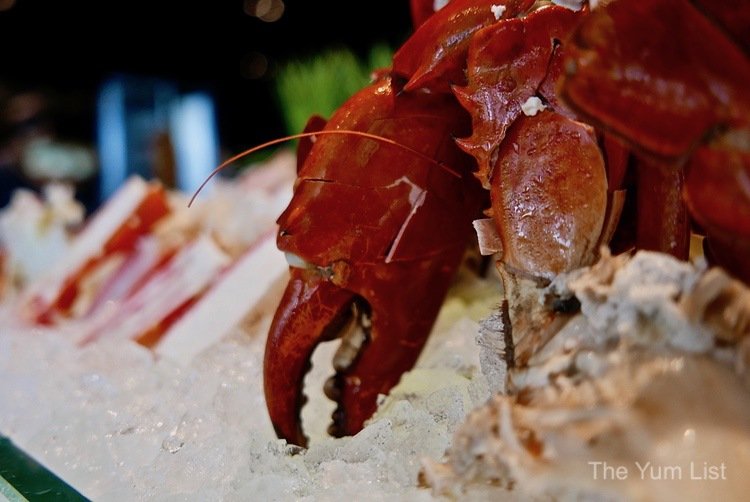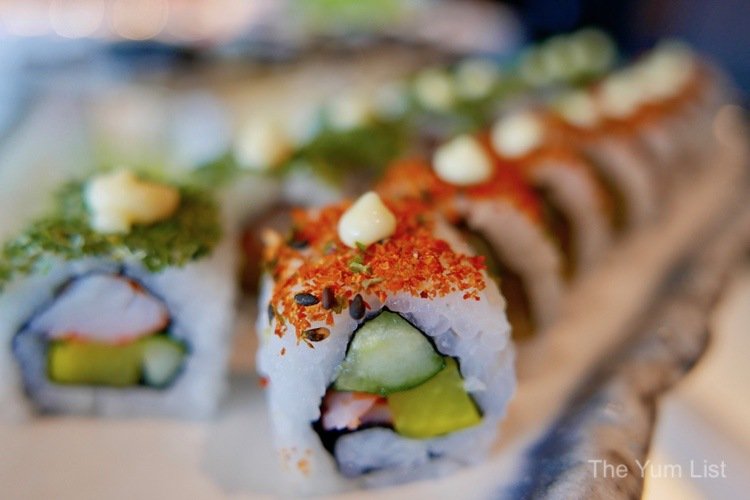 Another section of the buffet is fashioned out of Indian standards, like Lamb Vindaloo and Dhaal Tadka, embellished with more ornate items like Tandoori Quail and Chili Crab Kashmiri. Close by, an assortment of dim sum and dumplings are tucked into steamer baskets, seamlessly showcasing Chinese favorites as well.
But the Asian cuisine on display the most is definitely Malaysian. A special feature of the Sunday buffet, Kampung favorites like Ayam Masak Merah and Prawn Sambal sit alongside new ventures like Daging Masak Hitam, beef simmered with cinnamon and brown sugar. Weaves of chicken and beef satay sticks are pleated with (my favorite!) peanut sauce. (I swear I could eat it by the spoonful!) Plates of Char Kuey Teow and Honey Barbecue Chicken are prepared to order and delivered hot to the table. Not only does Curate keep a Middle Eastern chef on staff, but a Malaysian one, as well. It really shows in the quality of the food: Not every chef can get the balance of sweet, chili and spice just right.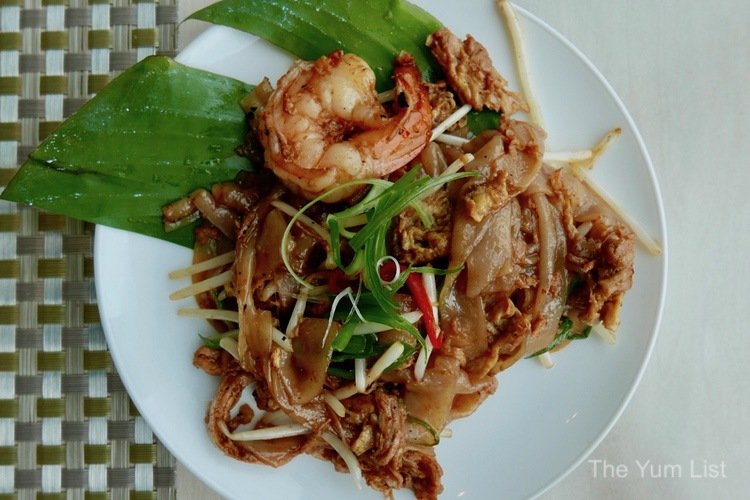 Dessert Buffet Brunch Four Seasons KL
The Malaysian factor slips onto the dessert table as well. Many of the colorful assortment of kueh are adorned with freshly grated coconut. Pandan and palm sugar jellies lie next to Sago Gula with Palm Sugar and Coconut Milk. Freshly fried banana fritters accompany ice kacang and toppings. My personal 'bias' is this arena is the Bubur Cha-Cha, starchy, sweet and creamy like comforting breakfast foods of my childhood.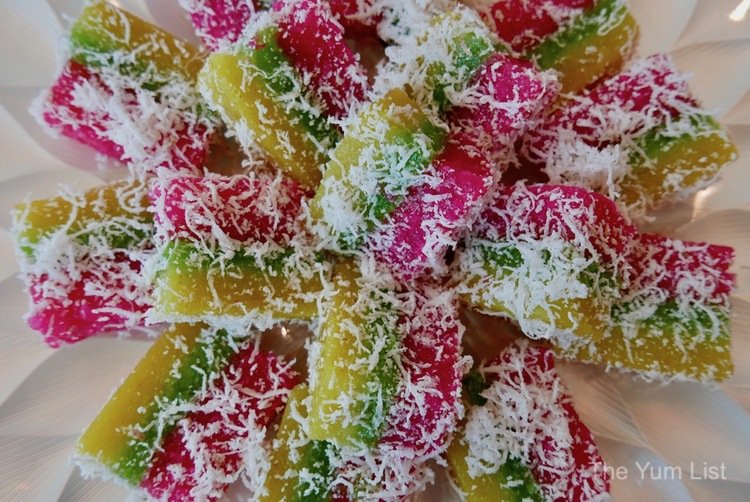 Western desserts lace the table as well. Cups of Creme Brulee… Strawberry Eclairs…Pecan Pie…Coconut Macaroons…Carrot Cake… you can see how my waistline needs some alterations by this point! I am full beyond compare, happy to be fully brunched in such a lavish manner.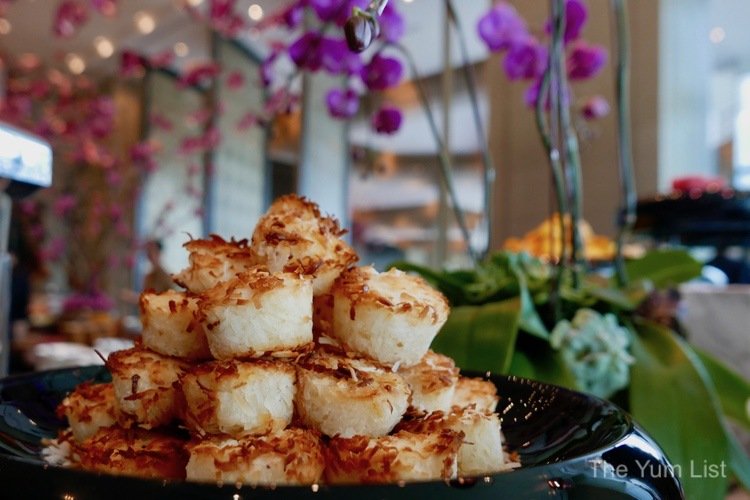 Curate sews up the brunch scene in KL by embroidering the natural light and elegance of its decor with a variety of cuisines prepared by internationally trained chefs. They keep the scope modest by offering a few highlights of each, and keeping the display portions small and preparing new batches regularly throughout the morning. Sunday features a great showcase of Malaysia specialties in addition to buffet standards. This is a brunch to satisfy tastes of all styles.
Four Seasons KL Sunday Brunch
Sunday brunch is served from 12:00 p.m. – 3:00 p.m. every week. The buffet runs at RM209.90 nett per adult and RM104.95 nett per child aged from 5 to 12 years old. Brunch is complimentary for children aged 4 years old and below. Add-ons are available for Champagne, wine, beer, cocktails, and mocktails.
Cocktail Mania –  three mocktails, cocktails or shakes (RM80++ per person)
Wine & Beer – free-flow red & white wine and draught beer (RM100++ per person)
Champagne – free-flow Champagne, red & white wine and draught beer (RM170++ per person)
Reasons to visit Four Seasons KL Brunch: Oysters and champagne, zesty cheeses imported from Europe, and Middle Eastern antipasti all served in a beautiful, naturally lit space with views of the city.
Curate
Sunday Brunch Fours Seasons Hotel Kuala Lumpur
Level 6B, Four Seasons Hotel Kuala Lumpur
145, Jalan Ampang, KLCC
50450 Kuala Lumpur
+6 03 2382 8888
www.fourseasons.com
Four Seasons KL Brunch Timing: 12 noon – 3 pm.