Words: Craig J Selby & Monica Tindall
Photos: Rich Callahan
New to the KL foodie-scene, especially for Thai food lovers, is Coca at Bangsar Shopping Centre. Owner Jannio, together with his wife, had fond memories of the Coca franchise from their dating days, and after leaving their corporate jobs, were determined to bring the Coca experience back to KL after almost a decade's hiatus. And they've done a fine job in creating a new venue to offer a most delicious cuisine – Thai-styled hot pot.
I'm a huge hotpot fan, and it was fantastic to experience some traditional Thai favourites along with Thai-inspired bubbling broth. Using high-quality fresh ingredients, all-time-favourite Thai flavours, and a smart yet relaxed atmosphere, this family-and-friends-friendly restaurant is bound to impress.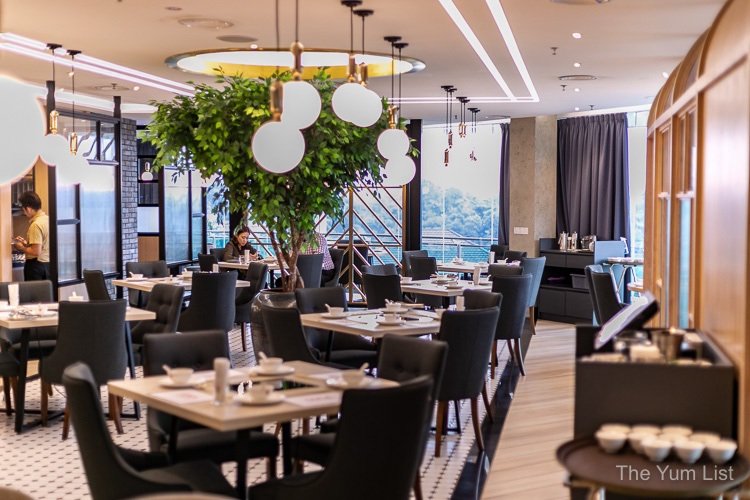 Drinks Menu Coca Restaurant BSC
Coca Restaurant BSC offers a decent range of drinks for all tastes. In keeping with their cultural origin, fresh whole coconut (RM13) is a permanent feature of the menu and a great neutralizer for the hotter dishes on offer. Thai tea (RM12), which was surprisingly not as sweet as elsewhere, also makes a great thirst quencher. Fresh fruit juice is also available.
Coca Restaurant BSC Menu – Appetisers
We started dinner with the Shrimp Cakes (RM27). House-made, deep-fried patties, with crispy batter and a moist inside. Sweet plum sauce for dipping added a great sweetness, providing the right balance with the savoury shrimp mince.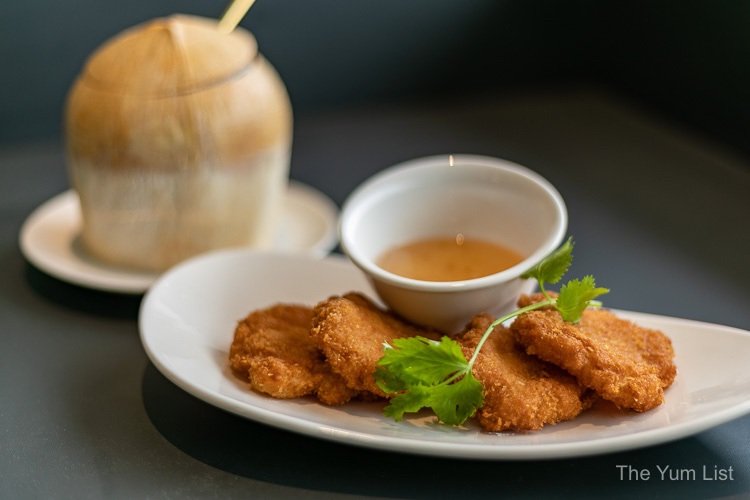 A delicious Crispy Chilli Tofu (RM18) was next. Smothered in salted chilli and a garlic crumble, this stack of fried tofu rectangles was truly fantastic. There's a hint of sugar in there that balances out the saltiness and spice. The tofu was deliciously moist within and seductively crisp on the outside.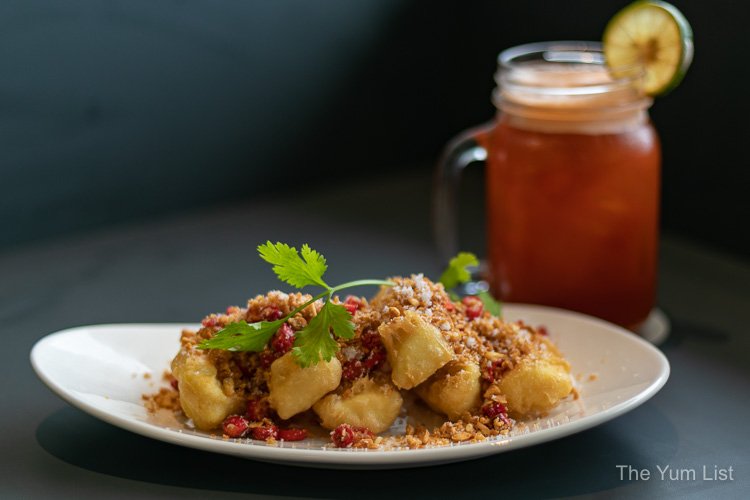 For something lighter, the Glass Noodle Salad with Tiger Prawns (Yum Woon Sen, RM28) provides a colourful and tasty dish. Presented in an iceberg lettuce cup, this dish was packed with flavour and well-proportioned with a hint of heat.
Coca Restaurant BSC Menu – Noodles and Rice
Wok-Fried Suki Noodles (RM29) came with an abundance of fresh seafood – prawns, octopus, brown squid, and Coca's signature seafood sauce. Considering the amount of seafood, this is a very good value dish.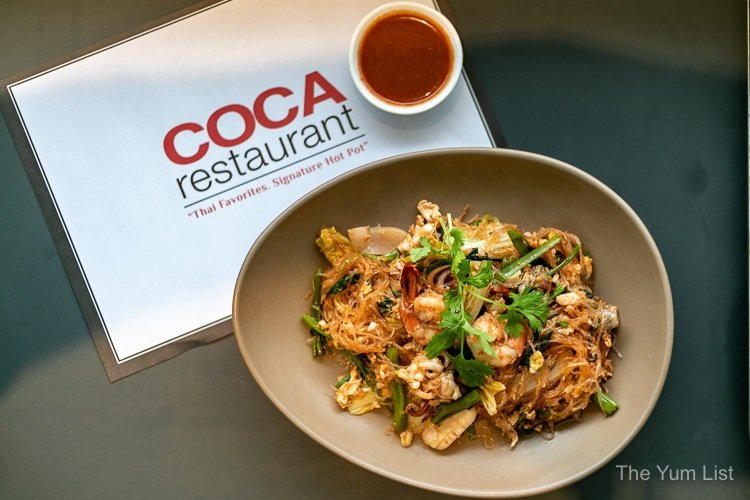 Coca Restaurant BSC Favourites
Seafood lovers, get ready to seriously drool! Pood Pad Pong Karee (Whole Mud Crab Sauteed in Egg & Curry Sauce, RM138) is a showstopper. Reminiscent of an old-fashioned curry, the spices in this dish are beautifully balanced. Whole mud crab is stir-fried in a yellow curry egg sauce, and served in a giant bowl. Take some fresh bread rolls and soak up the left-over curry sauce – anything to savour the flavours for a few moments longer.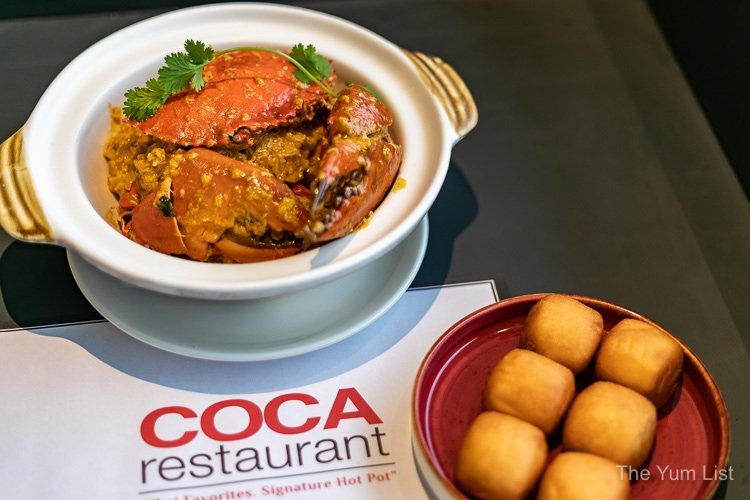 Hot Pot Coca Restaurant BSC
But what we really came for is the hot pot! The Meat Combo Platter (RM98) is a generous serve of Australian beef fillet, New Zealand lamb, chicken fillet, premium beef balls and homemade chicken balls, along with sweet corn, a variety of mushrooms, tofu, and leafy vegetables. We opted to split the soup – spicy and more moderate. Both styles of broth were superb in their own right and allowed us to differentiate for the various taste preferences amongst our group. Four different types of noodles are perfect for adding towards the end when the broth has taken on the flavours of all the ingredients cooked in it and ensure that no stomach goes unsatisfied.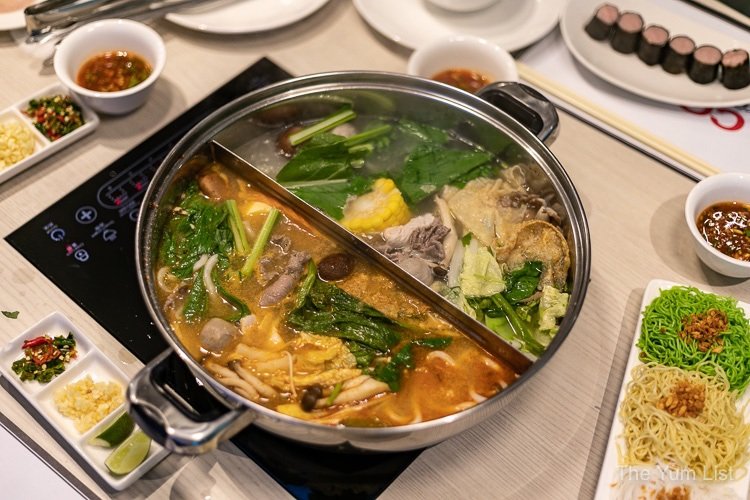 Dessert at Coca Restaurant BSC
Hot pot is remarkably filling, so we recommend finishing with a light dessert. The Patanko with Condensed Milk (RM14) is a Thai tradition of fried bread dipped in condensed milk. A popular favourite, these sweet notes wrap up the meal nicely.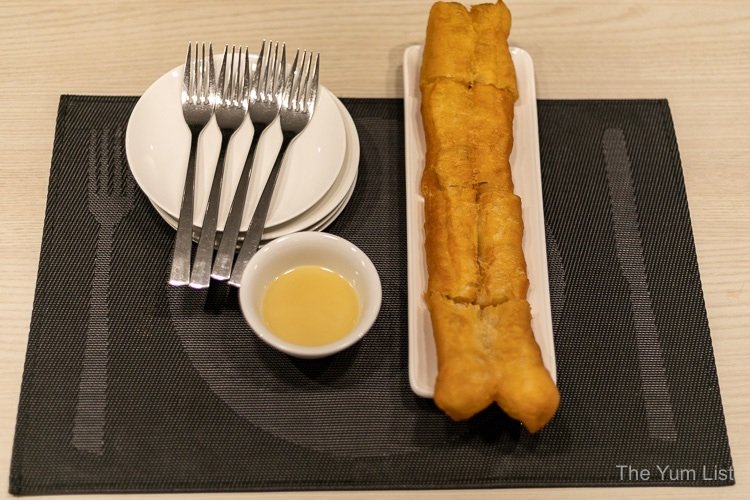 Coca is a pork-free venue, and also offers a small selection of wines to accompany your meal. We loved the flavours and the setting, and will certainly be back with friends.
Reasons to visit Coca Restaurant BSC: a relaxed yet smart setting – lovely during the day with its large windows; tasty Thai dishes and, of course, scrumptious hot pot!
Coca Restaurant BSC
Thai Hotpot Restaurant Bangsar Shopping Centre
285, Jalan Maarof
59000 Kuala Lumpur
Malaysia
www.facebook.com/coca.malaysia
+6 03 2011 3575
Find more personal recommendations for delicious restaurants in Kuala Lumpur here.