Words: Monica Tindall
Photos: Rich Callahan
Confession: I am not a buffet fan. My green side just doesn't sit well with the amount of food waste. My finicky side doesn't like mass produced food and the neat-freak in me doesn't like the idea of other people touching serving utensils or breathing on my dinner. I know I sound a little obsessive and that's because, well, I am! The team at the Grand Millennium Kuala Lumpur, however, have turned things on their end with the introduction of Clip & Eat Buffet at the Mill Café.
Clip & Eat Buffet at the Mill Café
Provided with table numbers and mini-pegs, guests browse the well-presented display (note no drips and spills from the masses) and drop their pin beside their desired dishes. Chefs cook the recipes on the spot and deliver them directly to the table. Food is hot, fresh and cooked to order yet you can still request as much or as little as you want. Sounds like the best of both worlds to me: the buffet benefits of one price unlimited food and the a la carte advantages of less waste, less mess and quality food made a la minute.
Executive Chef, Laurent Lherisson shares that the concept came about earlier this year when the hotel's chairman, Kwek Leng Beng, gifted everyone a copy of the book, Blue Ocean Strategy. Inspired by the content, chef Lherisson fully embraced the idea of stopping competing with other hotels and instead putting in place something with no existing competition – their very own "blue ocean."
Chef Lherisson reports that at first, the kitchen team was a little nervous about being able to get food out in time and the logistics of the system. Since opening, however, the crew quickly noticed a dramatic reduction in food waste and were also enjoying more interaction with guests. With meals delivered directly to the table, personnel were able to converse with diners and check in on their experience. They were relieved to hear positive reports, which only encouraged them to continue. The team is also excited about being able to provide guests with higher quality food than what is usually afforded in a buffet and appreciate the cleanliness that is kept in the displays with staff handling all of the food.
The free-flow of a la carte cuisine is roughly divided into Japanese, Chinese (Sichuan), North Indian and Western/ European sections. There is a small selection of salads, seafood and soup that can be taken by guests immediately satisfying any cravings while the main dishes are being prepared. The soup changes regularly but on the night of our visit a thick, creamy pumpkin recipe was hot in the pot and delicious.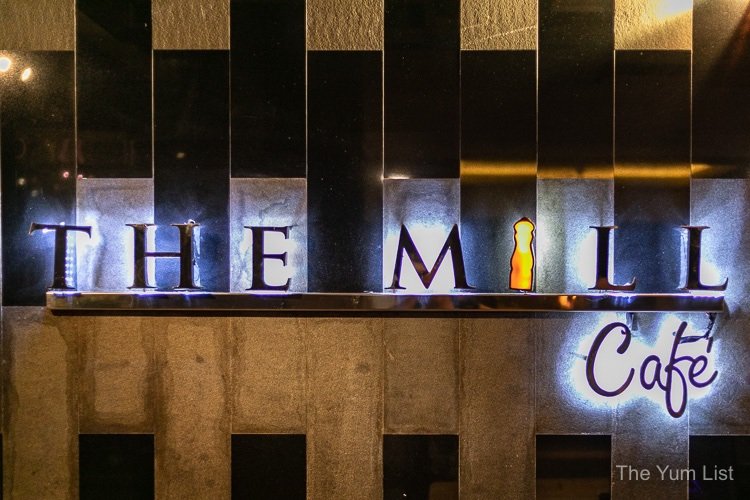 Japanese Buffet at the Mill Café
From the Japanese counter, we ordered just-shucked oysters, chilled prawns, sushi, sashimi and a warming bowl of beef ramen soup. The seafood did well with my glass of chardonnay and the hot soup got a thumbs up for its comforting properties.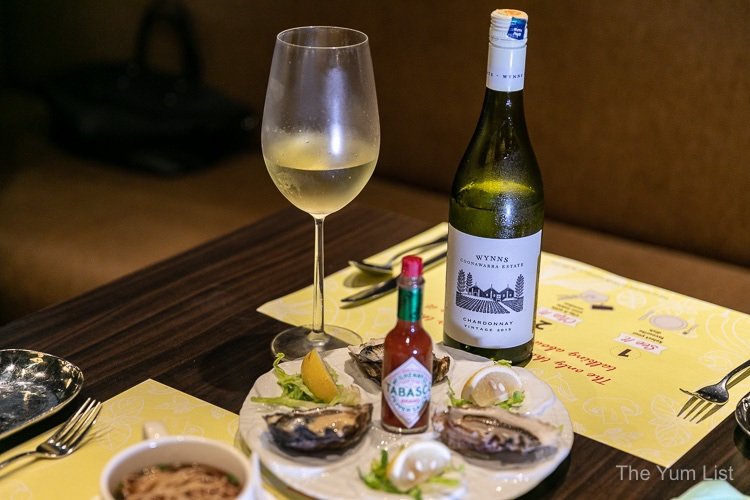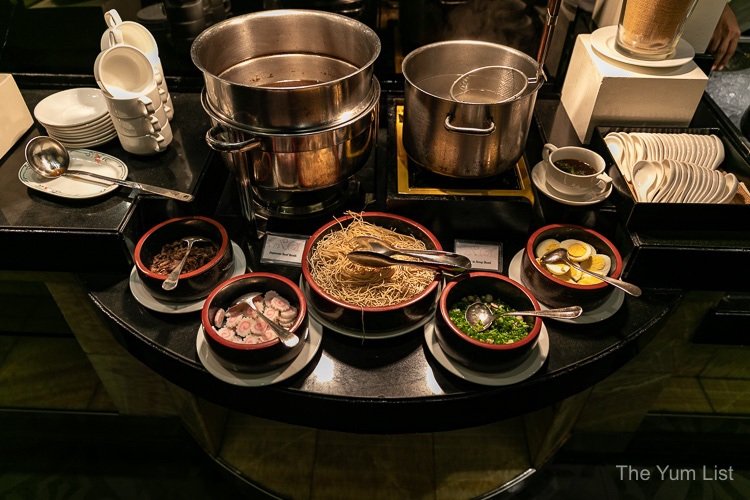 Sichuan Chinese
An endless assortment of Chinese dishes including noodles, items hot from the wok and dumplings filled out plates too. Of particular note was the spicy Sichuan soup, fried rice and tender-melt-in-the-mouth beef with onions and capsicums.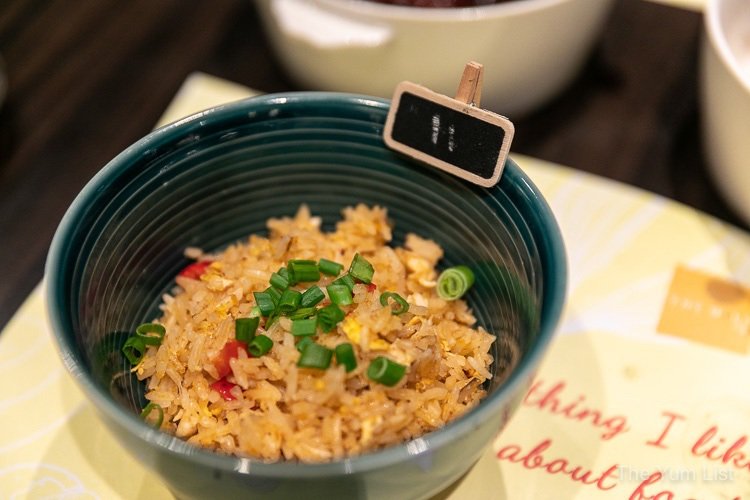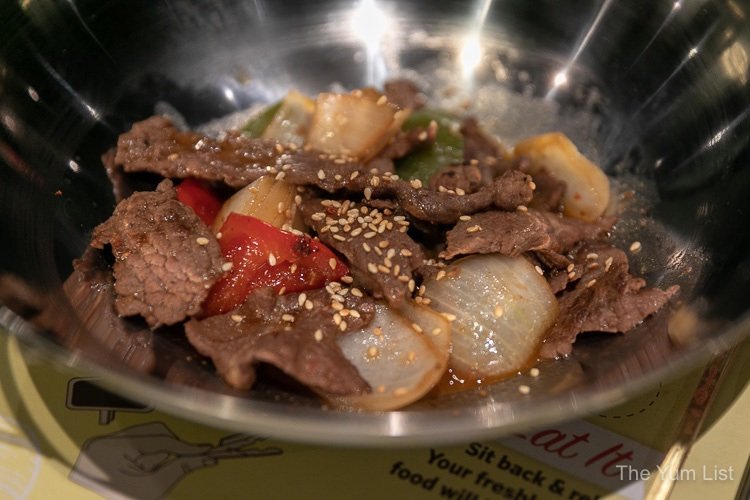 North Indian Buffet at the Mill Café
We couldn't miss the Indian section and got a special tour by Mill Café's Indian food specialist, chef Makhan Singh from New Delhi. Chicken tandoori and naan were our top picks but long grains of biryani rice, butter chicken, lamb kebabs and palak paneer also saw spoons scraping the bottoms of plates not leaving a single drop behind.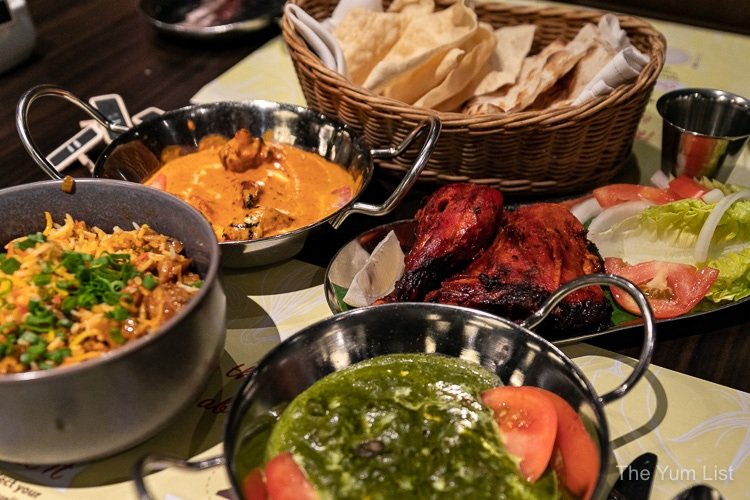 Western Corner
Executive chef, Laurent Lherisson originally from the small town of Nice in France, takes charge of the western and European classics. Garlic prawns, rib eye steak with mushroom and truffle sauce, duck confit on braised red cabbage with apple, seared slipper lobster, beef stew with Dijon mustard and mussel "Mariniere" made me pick up the wine menu again and order another glass. Food of this quality is deserving of a liquid mate (don't you think?).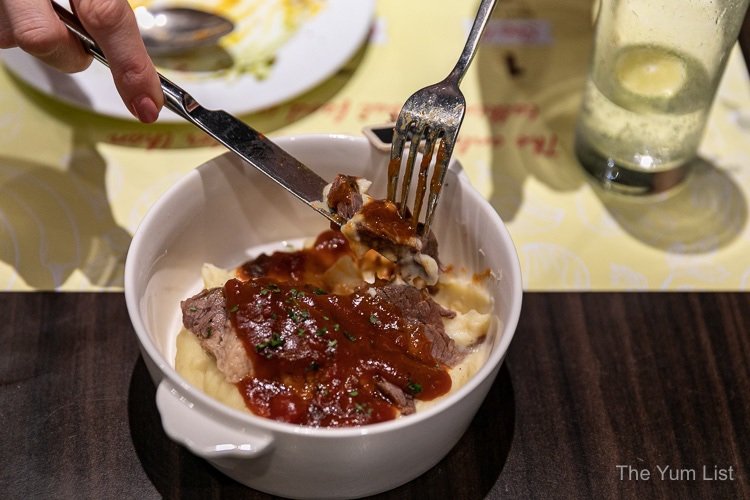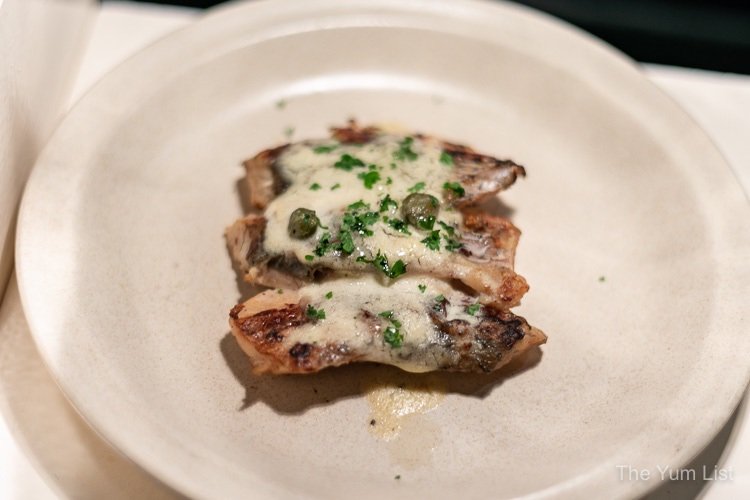 Dessert
Even dessert is prepared on the spot not only preventing excess going to the bin but also keeping our sugar count in check. When sweets are plated I think I enjoy them more; slowing down to take in their presentation and taste. It's quite the opposite experience of piling a bit of everything to try on the plate and then only taking a bite of each. Chocolate lava cake, frozen nougat, profiteroles with ice cream and crème brulee are popular picks. Personally, though the apple strudel gained the fondness of my taste buds; the shrivelled appearance belies its deliciousness and for this one, I could easily have two.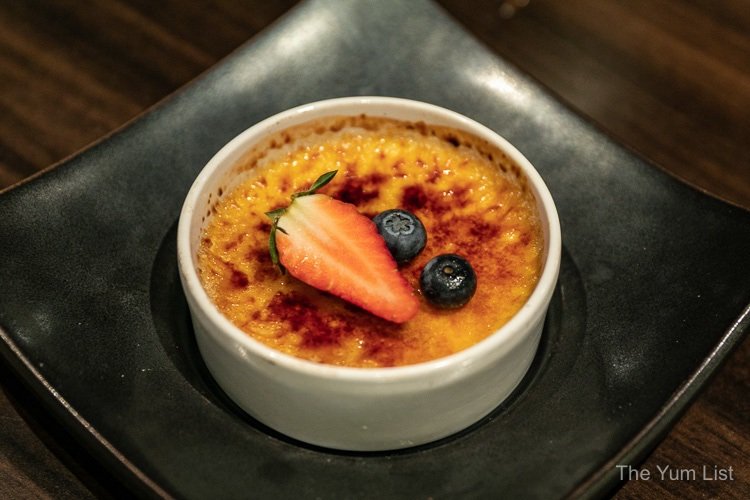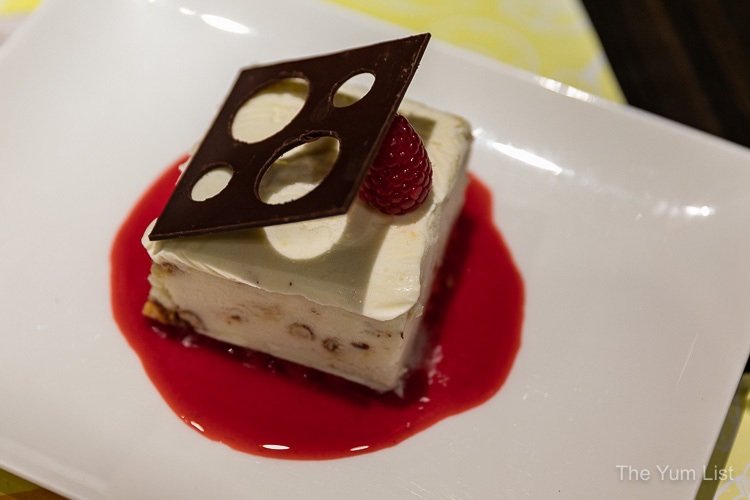 Clip & Eat Buffet at the Mill Café Review
Congratulations to the team at the Grand Millennium Kuala Lumpur and their contemporary thinking with Clip & Eat Buffet at the Mill Café. Less waste, more taste – what more could you ask for?
The Clip & Eat Buffet at the Mill Café is available every Sunday to Thursday between 7:00 pm and 10:00 pm Level 1 of the Grand Millennium Kuala Lumpur. It is priced at RM 128.00 nett per person, reservations or enquiries can be made at +60 3 2117 4163 or [email protected]
Reasons to visit Clip & Eat Buffet at the Mill Café: a concept that gives all the benefits of a buffet (endless eating of whatever you want) without the wastage and messy mass serving containers and with the freshness of food prepared a la minute!
Clip & Eat Buffet at the Mill Café
Grand Millennium Kuala Lumpur
160 Jalan Bukit Bintang, 55100 Kuala Lumpur, Malaysia
+60 3 2117 4888
www.grandmillenniumkl.com
Buffet fan? Find more of the best buffets in Kuala Lumpur here.