"Embrace the Past, Reimagine the Present"
Monica Tindall
No doubt Singapore is blessed with options for merrymaking. It seems for every place I tick off my list as conquered I add three more to explore. The city's latest entertainment-lifestyle establishment, The NCO Club, adds four to the register. Each is deserving of a dedicated visit on their own but, if you're like us and haven't yet given up on attempting to keep up, you can make a hell of an evening gallivanting around all four.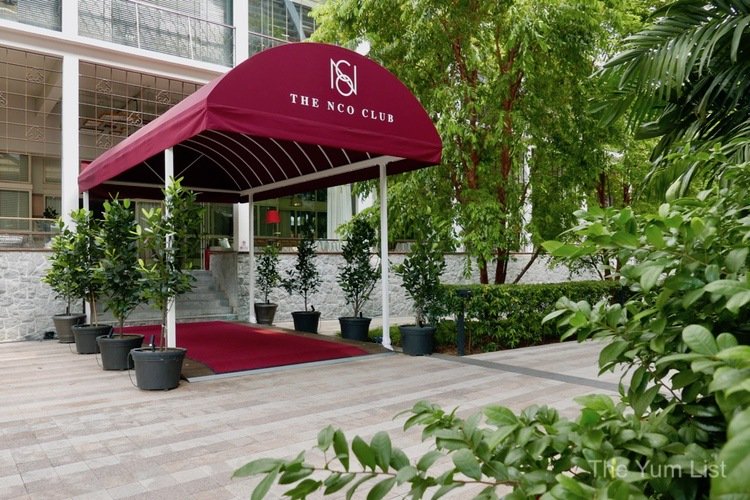 The NCO Club – Fish Pool – "Making waves in your mouth"
It's my belief that a night that begins with champagne is bound to be a beauty and so Fish Pool is the perfect location to launch a line-up of fun. A "raw bar" of caviar, oysters and smoked salmon is partnered with a curated list of Louis Roederer champagnes. Backed by a glass-walled pool (complete with a mermaid on the weekends), Fish Pool sets afloat the night with bubbles, light bites and a cheerful vibe.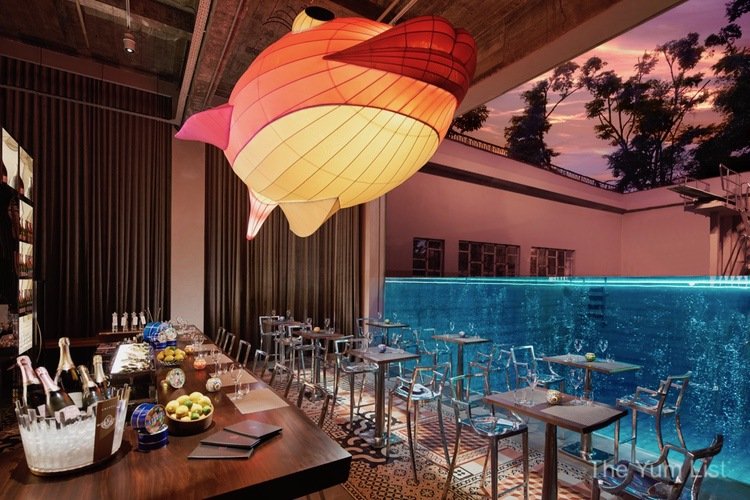 The NCO Club – Stag's Room – "A wine for every mood"
While the name suggests a male dominance to the setting, this doe is perfectly comfortable in the Stag's Room. Leather lounges, dark wood interiors and warm chandeliers aside, Stag's Room is much more than a den, it is filled with wine, very nice wine, and with that, I am more than at ease in my surrounds.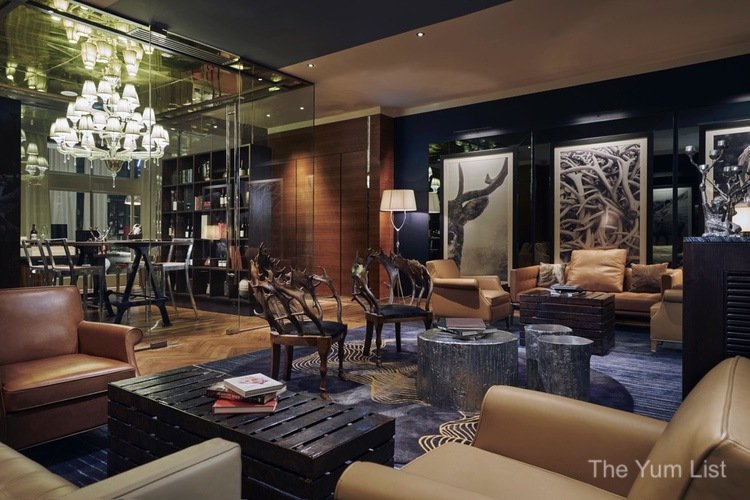 Not yet ready for dinner but certainly geared up for more liquid refreshment, we move to the "book room" set up with a table for four to six people – ideal for wine tasting. Sommelier, Fabien Duboueix, has arranged a flight of wine and some snacks – olives, truffle salami and camembert with truffle honey.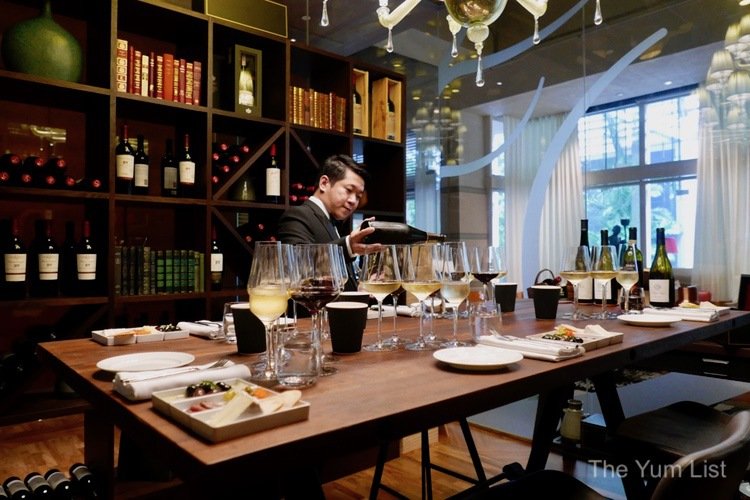 Fabien introduces the tasting as a chance to try some key bottles from the Stag's Room menu and decide for ourselves which are our favourites, "Wine is personal. Most people think the sommelier is always right but it really comes down to what you like."
Our line-up begins with Le Nombre d'Or 2013 "Campanae Veteres Vites" Brut L.Aubry Fils – a unique bubbly made with all seven grape varietals used in champagne (one to three is the norm) with superbly fine bubbles. One of my favourite wines follows in the Austrian 2015 Loiserberg Kamptal Grüner Veltliner. It's aromatic, quite full in body and the scrumptious lingering aftertaste has me licking my teeth wanting to relish every drop. The last of the whites is the 2016 Stag's Leap Chardonnay from Napa Valley. While this particular vineyard is famed for its red, the chardonnay is very good too with a fresh acidity and notes of apple on the nose.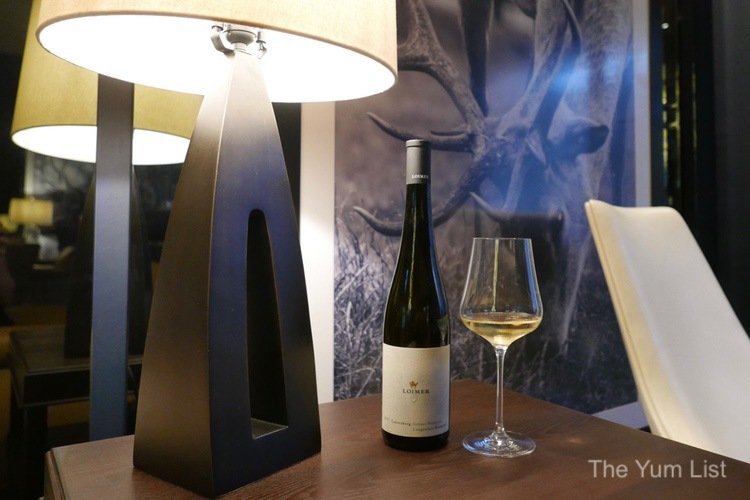 Moving onto some heavyweights, the 2012 Taurasi, Pietracupa provokes memories of recent travels to the south of Italy with its bouquet of flowers and earth and intense full body typical of the Aglianico grape. Concluding our tasting, Stag's Leap 2015 Petite Syrah offers ripe berries and floral scents accompanied by rich, lush layers of elegance in the mouth. The fruit continues on the palate and concludes with gentle spices.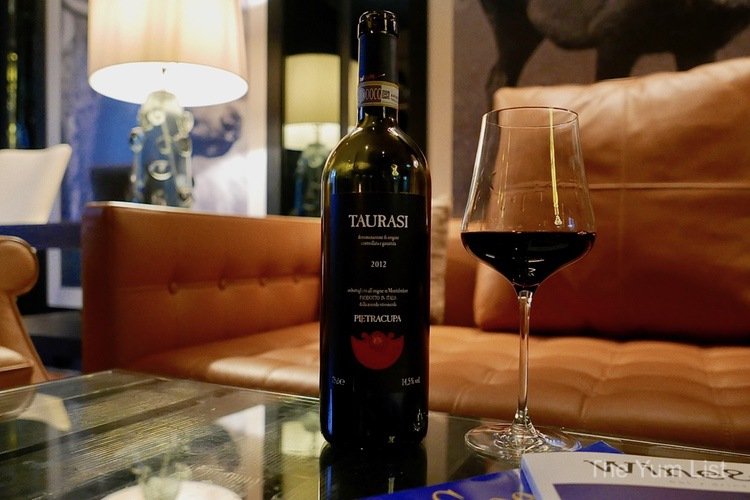 The NCO Club – Madame Fan – "A renaissance of old world values"
It's time to satisfy hunger pangs with something a little more substantial and we're delighted that dinner at Madame Fan is next on the agenda. Heritage charm with a contemporary interpretation is felt in the grand dining room with a DJ dressed in traditional costume pumping out tunes with a cool yet upbeat spirit.
Hearty Cantonese cuisine fills plates and an excellent drinks list complements it. Highlights here are the black pepper beef, crispy aromatic duck and the four treasure soup. Find a more detailed review including menu, prices and photos of Madame Fan here.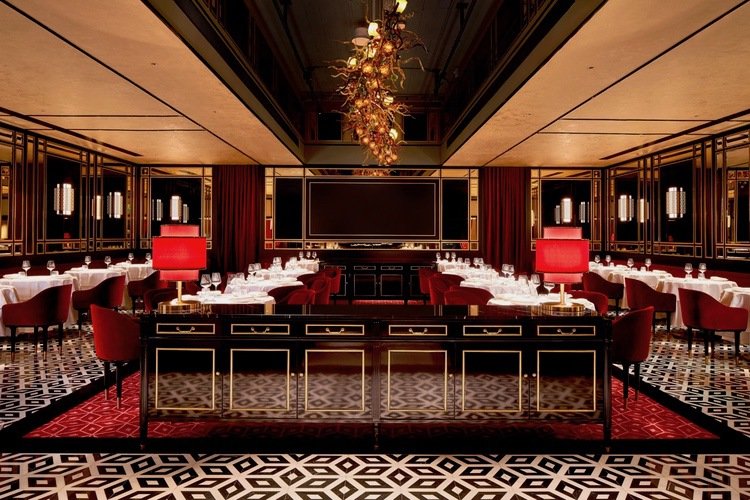 The NCO Club – Cool Cats – "Swingin' good times"
Perhaps I've had too much wine. Maybe it's the Saturday night atmosphere. I know our final stop for the evening is called Cool Cats, not Cool FOR Cats, yet still, I can't help tapping my foot as I hum the Squeeze's classic hit all the way to my seat. The actual speakeasy cocktail bar is far removed from the late 70s red Lycra pants, leather jackets and feather layered hair, instead offering a much classier venue for premium entertainment.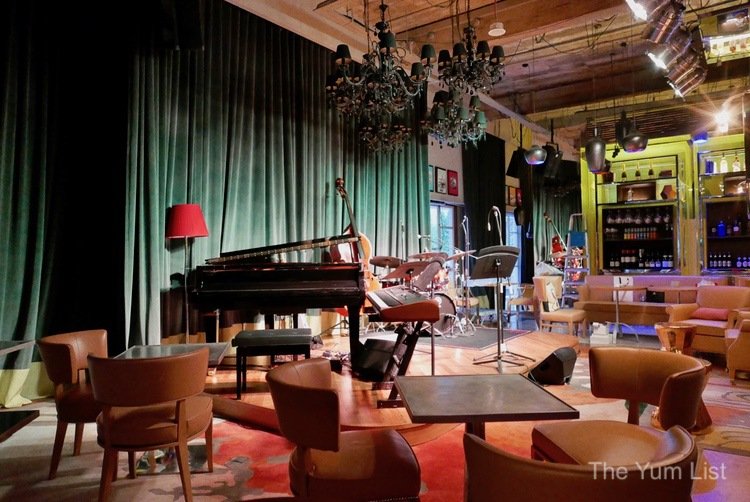 Hand-crafted cocktails (mostly classics with a contemporary touch) are flawless couch-sippers as we relax into front row seats and enjoy live music by the Anita Spring quartet who happens to be playing this weekend. International artists enchant guests with jazz, soul and pop every weekend so check out Cool Cats' entertainment calendar for what's coming up.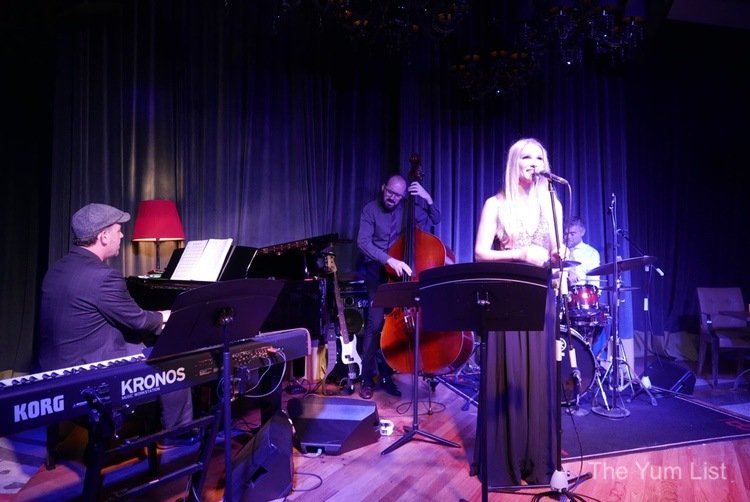 We end the night supping a spirit-forward Rum Old Fashioned ($24) with Diplomatico Mantuano, honey water and Scrappy's Aromatic Bitters, and a light and vibrant Clover Club ($24) with Citadelle Original gin, lemon juice, Crawley's raspberry syrup and Mancino Secco Vermouth crowned with egg white foam.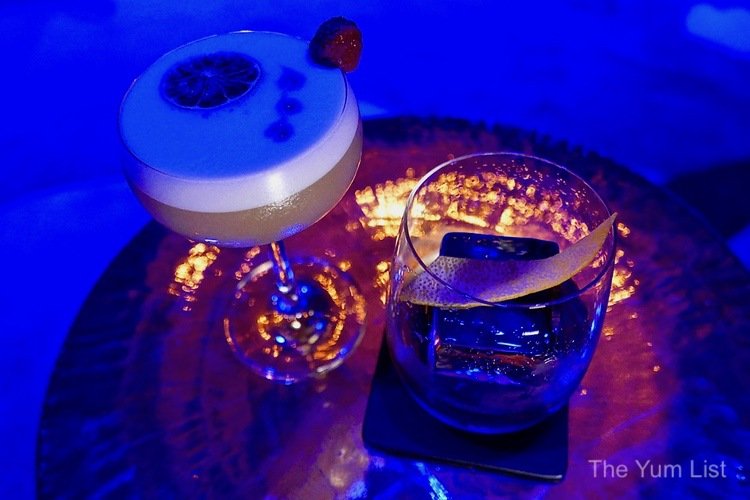 The NCO Club Review – Stag's Room, Madame Fan, Cool Cats, Fish Pool: four concepts in one; something for everyone; you could spend a whole evening in each outlet alone or make a whole night by touring them all; a great place for date night but equally as fun with a group of friends, family or colleagues.