Words: Kitty Noble
Photos: Monica Tindall
More than a year on from my arrival in KL, I am still amazed at the quality of restaurants that you can find in unassuming shopping malls, and Soleil DC Mall is no exception to this. Known for its European, Asian fusion and sophisticated dining, Soleil celebrated all things Spanish, with a Spanish themed week, at the end of which, we tasted their wares at their Sunday brunch. With Chef Evert Onderbeke at the helm, his classical training under a 2 Michelin-starred chef was clear in what was to come.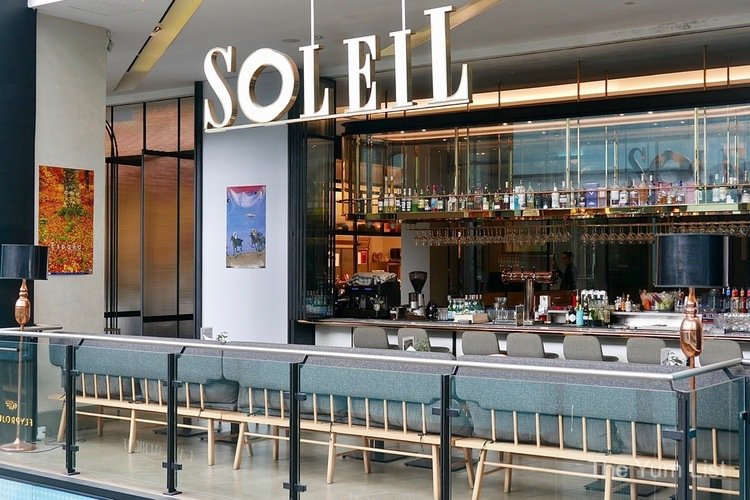 Soleil DC Mall Spanish Sunday Brunch
You know you're going to receive great service when the napkin is placed on your lap, and bubbles are poured within minutes of taking a seat: this is how we started our affair.
With bellies rumbling, we began the tapas-style menu with canapés and organic olive oil. Olives came in juicy black Kalamata, green jumbo and anchovy-stuffed varieties. Regañas (a hard thin bread from Seville) accompanied a slightly acidic turkey chorizo, turkey salchichon, pan rustico (a hearty Spanish bread) and ciabatta. Whilst the restaurant is not halal, it is pork-free, hence the creative twist on traditional sausage. Their hand-shaped seaweed butter was both aesthetically pleasing and a delicious and unique partner to the bread selections. For additional fancy flair a trio of salts – red wine, ginger and smoke, and charcoal – were served alongside.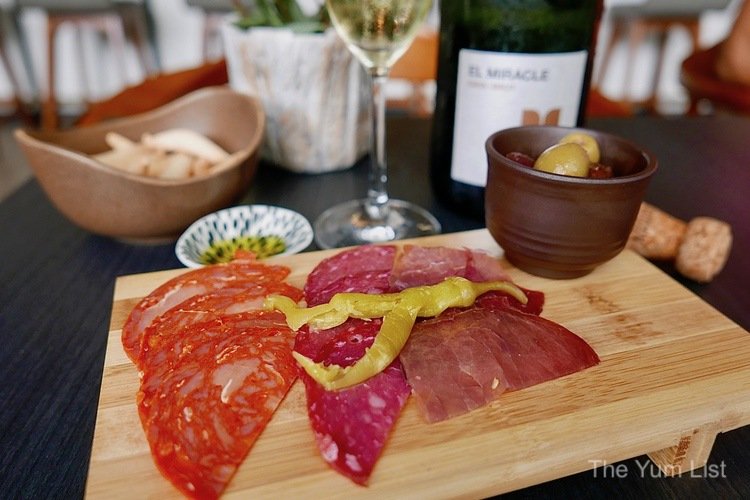 The bubbles I mentioned before, El Miracle Cava (RM 150), were elegant with persistent, feminine bubbles, made from Macabeo, Xarel·lo and Parellada. It was light on the palate but benefited from the 'méthode champenoise' giving it that lovely, biscuity finish, so typical of the result of malolactic fermentation.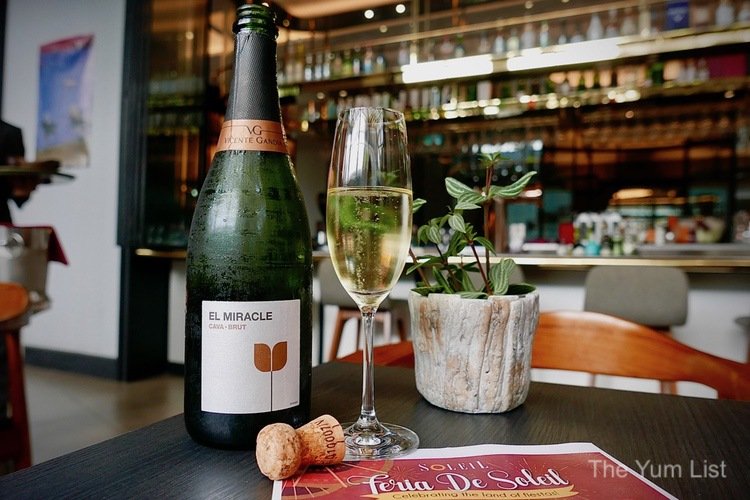 Soleil DC Mall Menu – Spanish Starters
The beautiful thing about brunch at Soleil DC Mall is that everything is ordered a la carte in style (freshly cooked on the spot) but served buffet-style in that there are unlimited portions. Dining with friends is the best way to enjoy this brunch, ordering just about everything on the menu. And, so, that is just what we did.
I normally prefer my mussels, unadulterated and simple but the Gratinated Black Mussels served on the shell were juicy with a slight cheesy crunch – not great for the waistline, but fantastic for the taste-buds.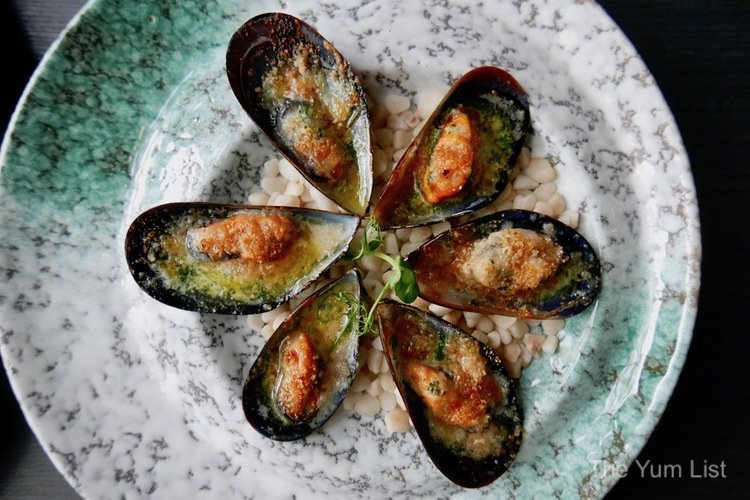 Creamy, acidic, home-made Manchego sorbet married beautifully to the oh-so-fresh Tuna Carpaccio. We had to eat that one quickly, as the lack of impurities or stabilisers, meant it melted quickly (or would have done, had we given it the chance…)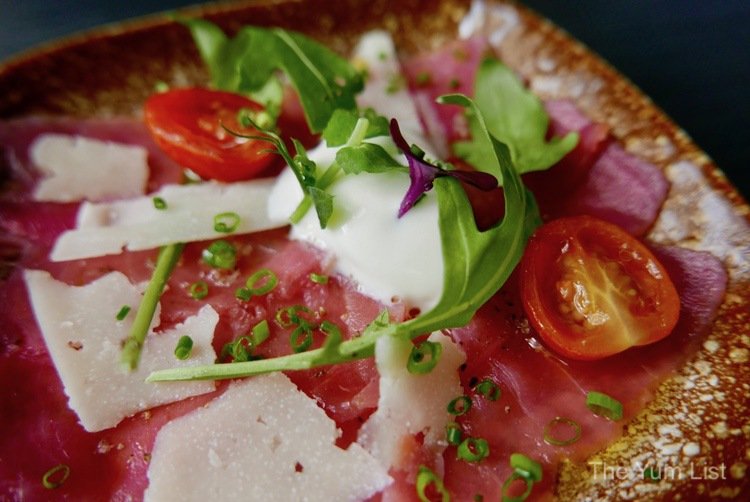 Calamari was served in a light batter with home-made aioli with the perfect softness on the inside, crunchy on the outside and delicate flavour.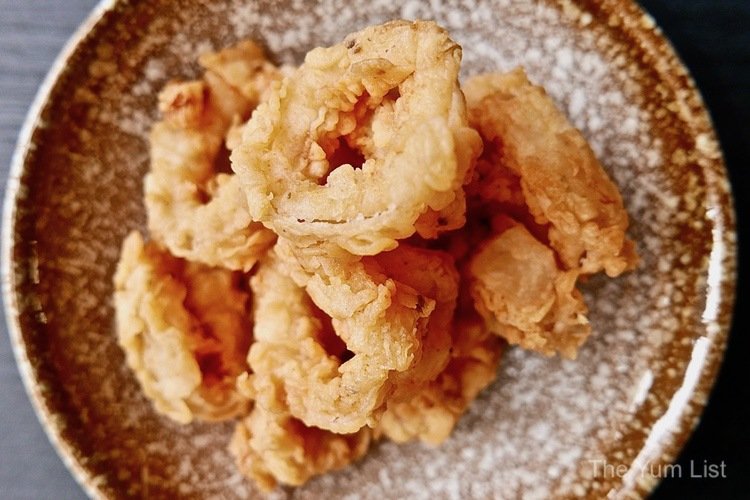 The Bacalao Salad had a very pretty presentation, was light with a slight hint of smoke in the fish, served with olives, eggs and left and a firm favourite of Mon and mine.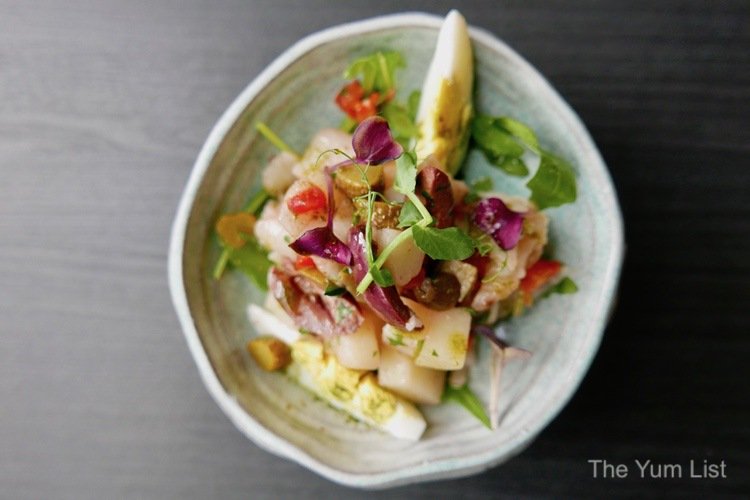 The turkey chorizo made another appearance in the shape of Turkey Chorizo Croquettes, which were creamy and sharp, crisp on the outside and artfully displayed beside black olive aioli.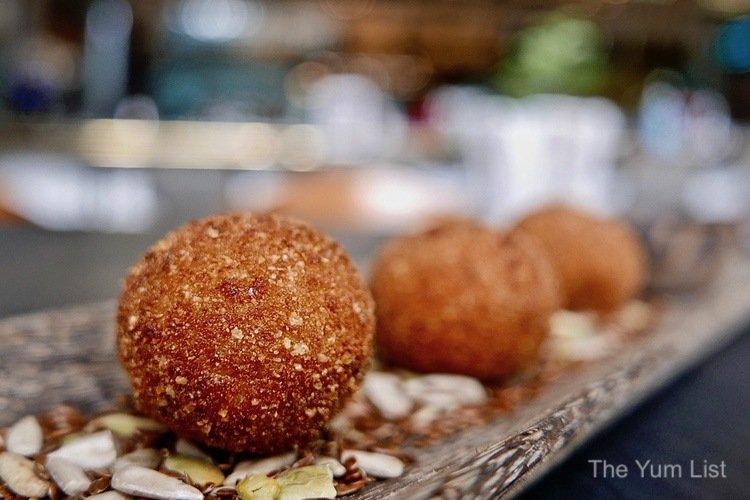 The Goat Cheese Filo Pastry balanced nicely with its sweet grape reduction.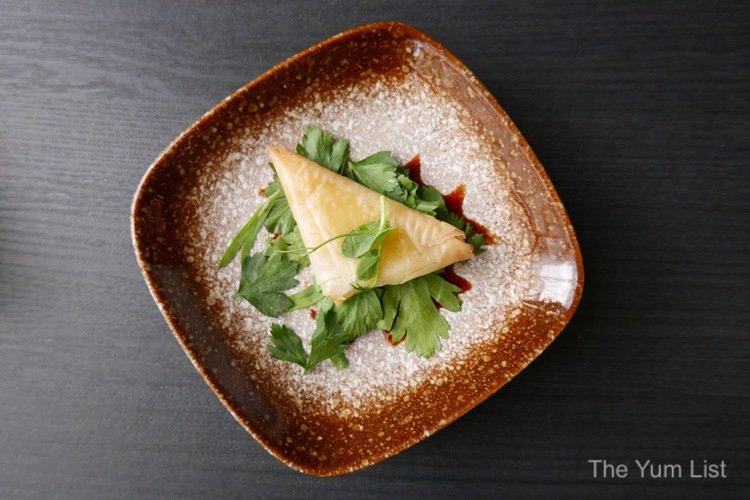 The Fish and Seafood Soup was absolutely scrummy, where finely chopped vegetables, la la (or clams) and different fish types had a true, home-made taste to it. It was heightened by the addition of traditional picada, made with hazelnuts, bread and garlic.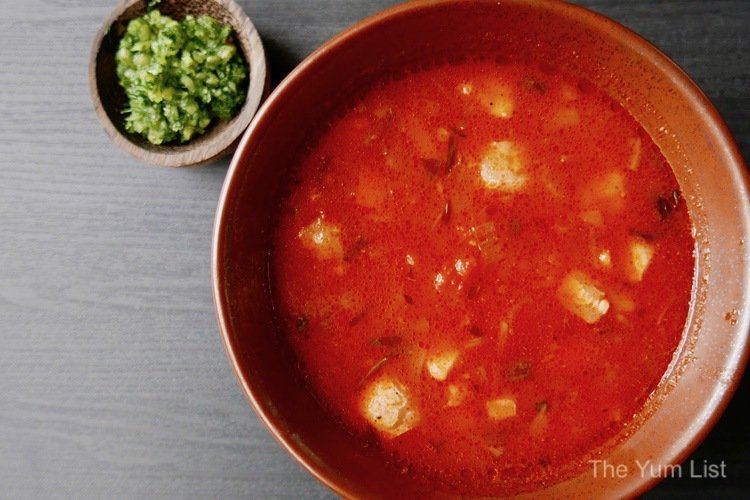 Soleil DC Mall Wine List
In addition to great food, Soleil DC Mall are the proud owners of an Award of Excellence from the prestigious Wine Spectator Magazine. Using a Wineemotion Dispenser, they have 16 wines available by the glass and an impressive range of wines from very affordable to only something us mere commoners could dream of purchasing.
We switch to red wine for our mains and find an interesting mate in the Romanico Toro (RM 165), the lighter more affordable sister of Teso la Monja, a benchmark wine from the Toro region in Spain. Deep purple in colour, it was admittedly a bit on the tight side at the initial tasting but rounded out beautifully after decanting. Given a little air, those deep, plum and dark fruits popped. High tannins meant it stood up to and went very well with the richer mains that were about to come. The price point was also more than reasonable when compared to what you might pay in other eateries (one of the benefits of Soleil DC Mall's owner also being a wine importer – no middleman fees included in the price).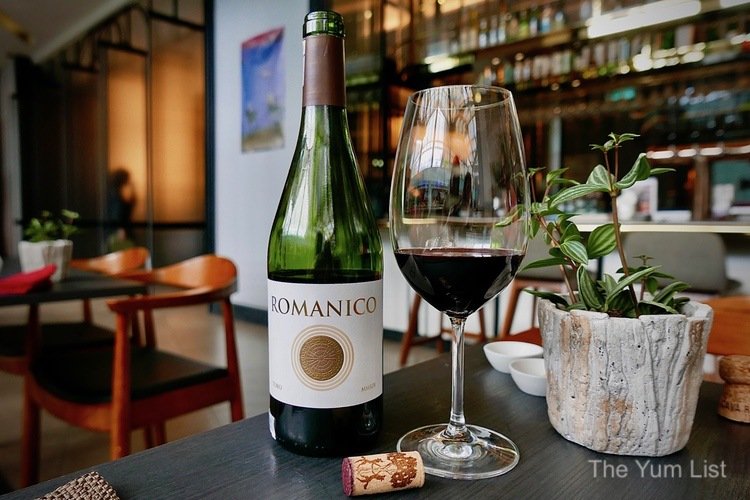 Soleil DC Mall Menu Mains
We could easily have made a meal ordering multiple starters but we wouldn't be doing our job if we didn't try at least one of everything on the menu right?
Chicken Escabeche Taco was polished off by one of our party, whilst Patatas Bravas served in a cast iron pan, hit the nostrils before the table, with a generous hand of smoked paprika. The same spice linked the Chicken and Bean Stew. Besides being sympathetically served in cast iron skillets, the nice thing about these plates was that they were not dauntingly huge, so we weren't overwhelmed by the volume of food but welcomed to order repeats of our favourites.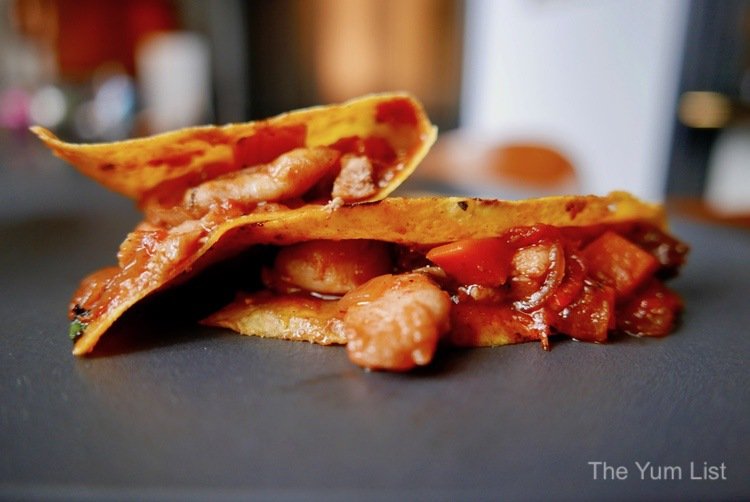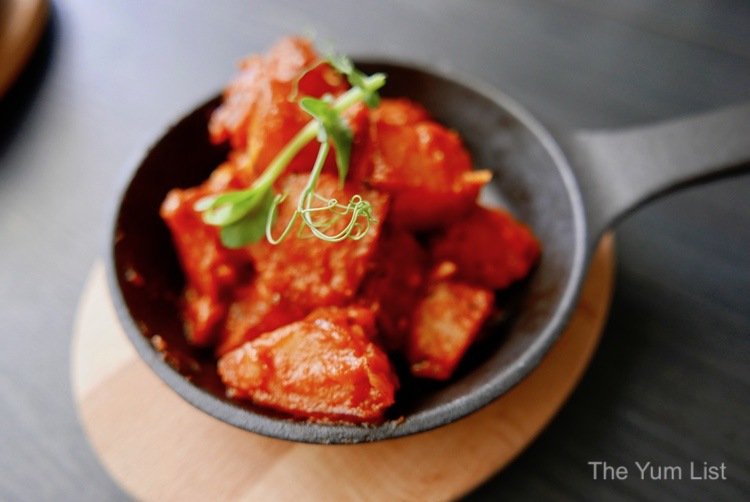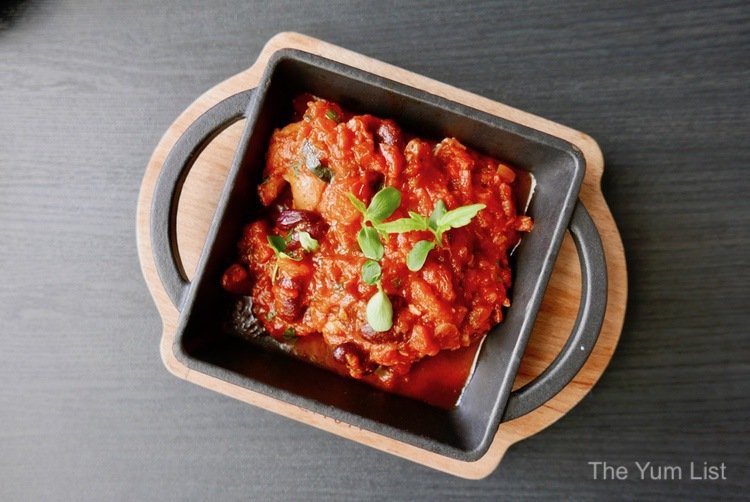 Firm-to-the-bite rice, gently coloured with saffron, held peas, large prawns, octopus and mussels in the "Very Big" Seafood Paella. The Spanish bloods at our table made sure that not a grain went to waste.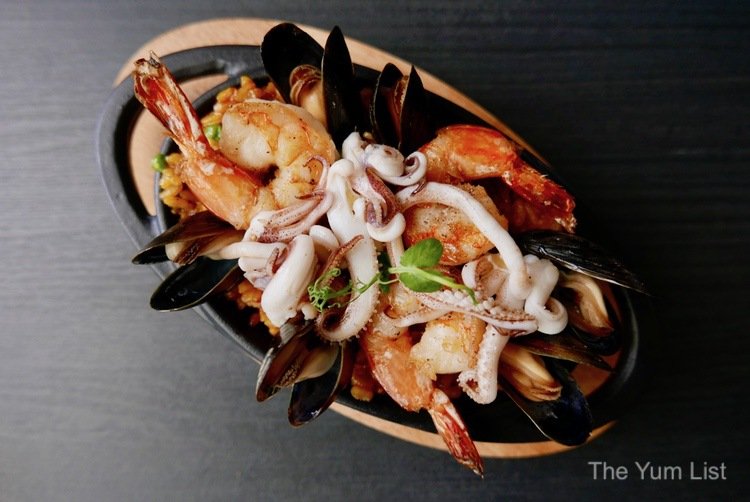 Already bursting at the seams, we were presented with the most delicious Grilled Beef Ribeye, beautifully cooked to rare, with slightly smoky elements, served with a rich jus (so rich, I was convinced there was chocolate in it, but sadly not) all relieved with a bright chimichurri to balance. If I wasn't already so full, I'd have ordered that dish again and again!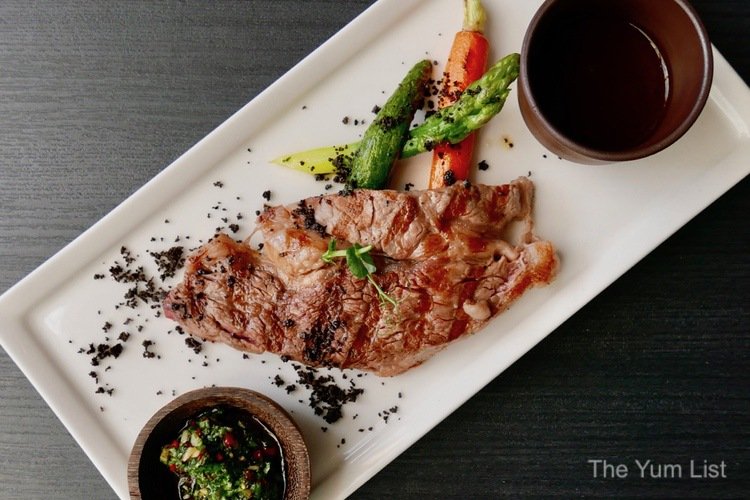 Glazed veg consisted of baby corn, carrots, artichokes and courgettes cooked to crunchy perfection. This one we did order again!! A fantastic light touch to bring delicious, bright veggies to life.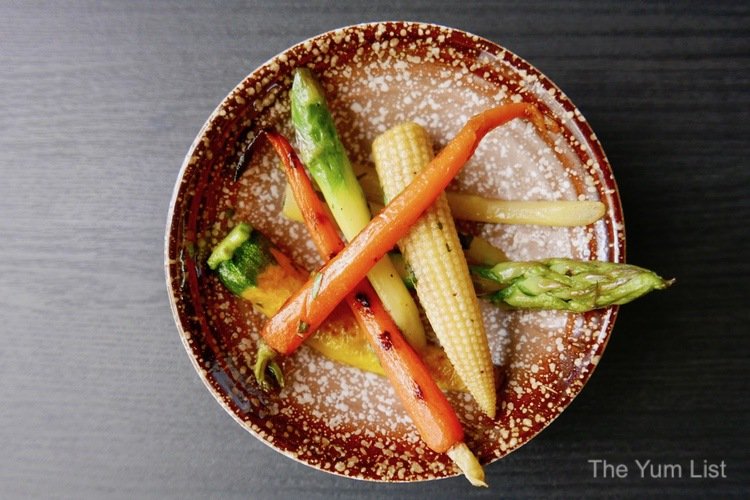 Soleil DC Mall Menu Desserts
Even desserts are made a la minute. This is one extraordinary buffet that not only ensures every plate is of superb quality but ensures that food waste is reduced tremendously.
For the cheese plate, a perfect mix of one goat, one sheep (Manchego), one smoked, one mixed (Iberico) was sliced and served table-side with quince paste and kept our tongues tingling in preparation for the desserts.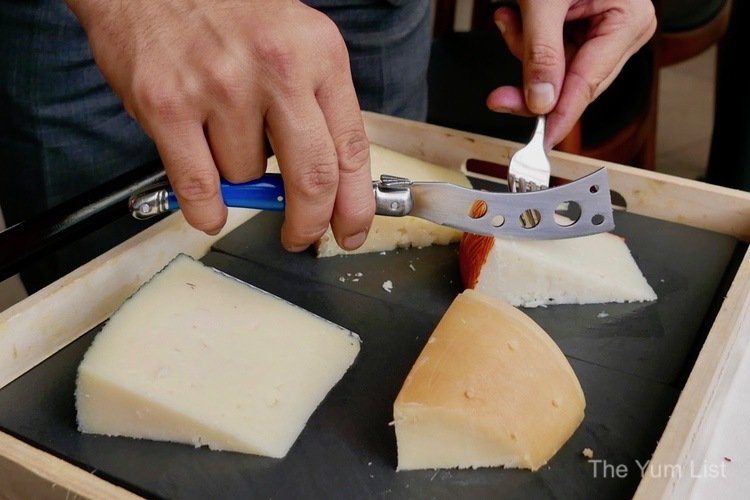 Crema Catalana is one of my favourite puds and this one had the perfect crack on top with a zesty twist of Seville orange. Honestly, I think this was one of the best Crema Catalana's I've ever tasted.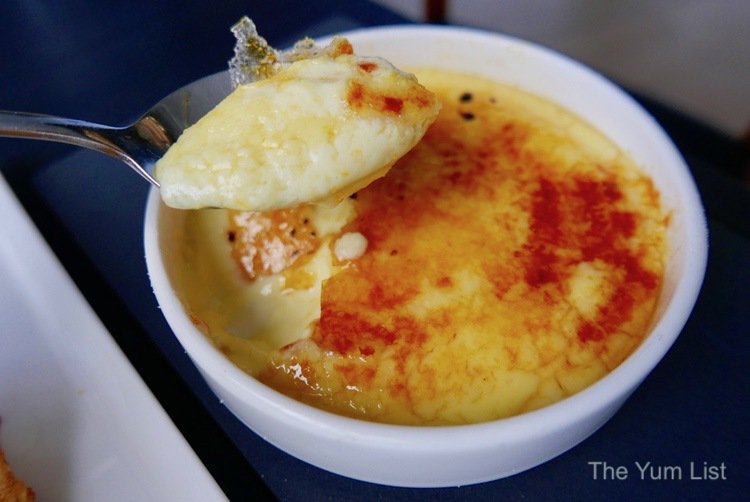 To continue, we had what can only be described as a decadent variation of French Toast, in the form of Torrijas Al Vino. Red wine soaked bread and sponge were served with a glorious raspberry and cherry coulis.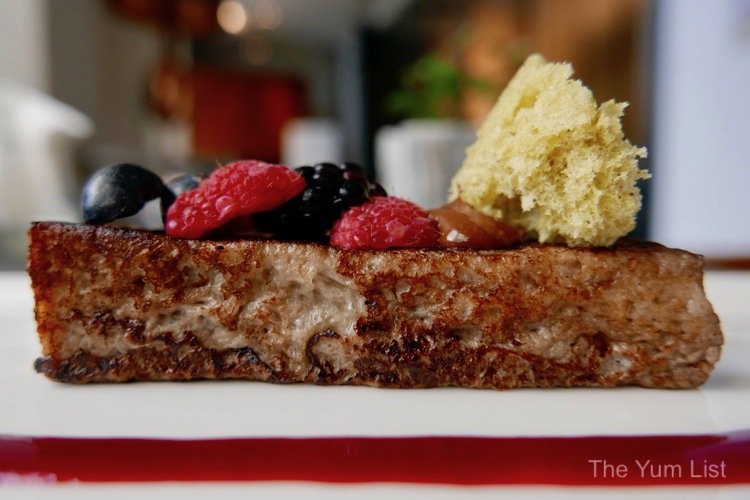 For the chocolate lovers, there was a Basque Chocolate Tart – a chocoholics dream, with a dense, gooey, oozing middle, served with mousse, dark chocolate sauce and chocolate soil.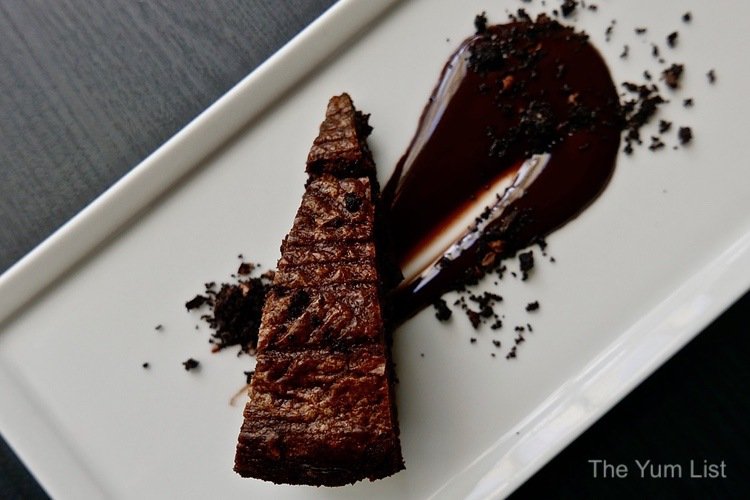 The incredibly popular Churros was crispy and chewy and fluffy and served with the obligatory chocolate sauce.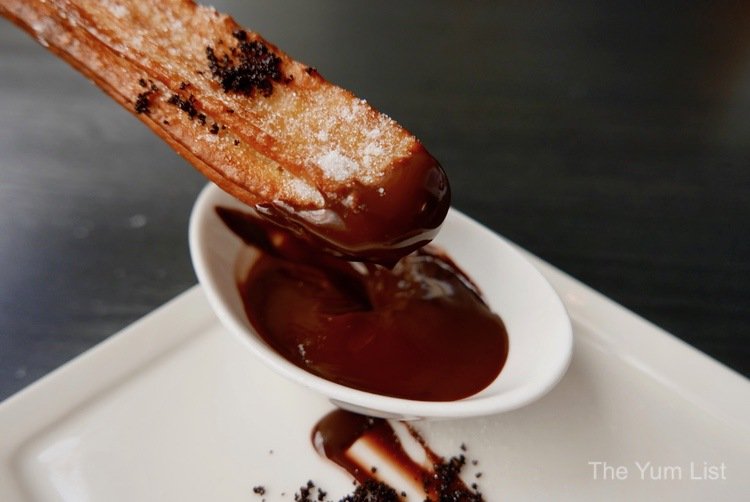 Finally, we couldn't leave without tasting a small selection of their huge ice cream and sorbet. These are all made on-site, with some interesting flavour combinations. We plumped for: Smoked Banana Ice cream; Olive-oil Ice cream; Speculoos Ice cream; Gingerbread Ice cream; Kalamansi & Mint Sorbet and Yuzu Sorbet. Unsurprising for those who have read a few of my reviews, the Yuzu Sorbet was the absolute stand-out for both myself and Mon, whilst the chaps preferred the Gingerbread Ice-cream. To be fair, I would happily scoff down any one of them as they were all so good!!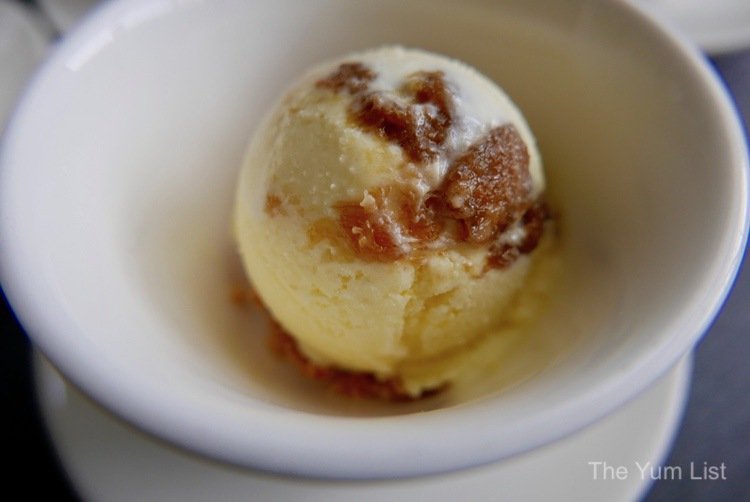 We rounded off, several hours later, with coffee and tea, with a vow to return to try more of their wonderfully sourced produce, and thoughtfully put together dishes.
Reasons to visit Soleil DC Mall: superb wine list at affordable prices; wonderful, well-sourced produce; great service; extraordinary care evident in every dish; delicious themed experiences throughout the year (follow their Facebook page to find out the latest)


Soleil DC Mall
2nd Floor DC Mall
6 Jalan Damanlela, Pusat Bandar Damansara
50490 Kuala Lumpur, Malaysia
+603 2011 8261
[email protected]
www.soleil.my
Soleil DC Mall Opening Hours: Daily 9:30 am – 10:30 pm.
The next Ala Carte Buffet Brunch at Soleil will be held on Sunday, the 25th of November and is priced at RM 160++ per person with a 10% discount on wine by the glass and bottle.
The next Spanish brunch will be held on Sunday, the 29th of January, 2019
Love a good brunch? Find more ideas for brunch in Kuala Lumpur here.