Words: Monica Tindall
Photos: Rich Callahan
OpenHouse in KLCC has moved to the top of my list for taking visitors to KL and also ranks high on my list of most memorable restaurants around the world.
Conceptualizers, Andrew Wong and Brian Quirk (of Acme Bar & Coffee fame), wanted to make a "modern Malaysian restaurant without the foam," that is a contemporary dining experience but not molecular cuisine. To reach their destination they had to go back to local roots and discover how Malaysian food is reinvented by each generation. Fortunately, their kitchen team, who has been with them for the past eight years, were just as excited about the prospect themselves and enthusiastically played crucial roles in bringing the idea to fruition.
The past 14 months have seen the crew back in their hometowns, digging around family recipe collections and quizzing the elderly on their best kept culinary secrets. What has come to the forefront is not only the unearthing of a new nostalgia for a taste of the past but a renewed appreciation of Malaysia's rich biodiversity.
And, that is just the menu! Wait until you see the design of the restaurant. It is absolutely beautiful! The staircase taking you from the ground floor (between Delirium Café and Acme Bar & Coffee) to the first is a piece of art in itself and in the two weeks that OpenHouse KLCC has been open it has quickly become the chosen place for Instagram selfies. Once you've made your way to the top, walk around the circumference. Be sure to notice that as you come to every corner it's perfectly aligned to view the artwork on the opposing wall, which will soon be connected as an interlinked light series.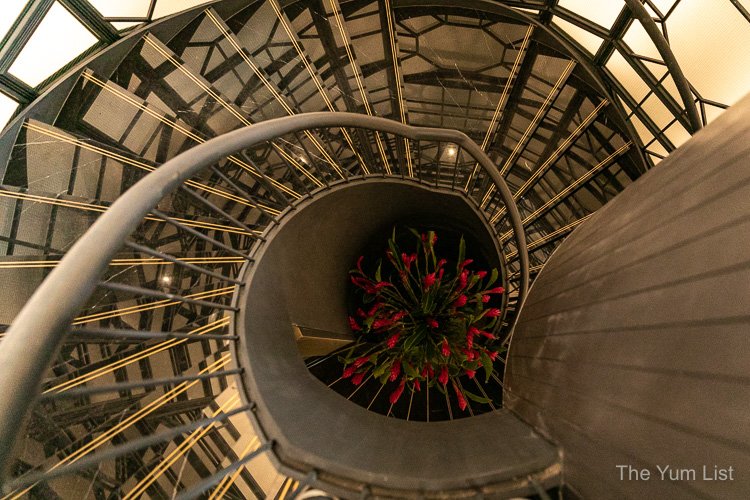 Again, considering Malaysia's past, present and future, the interior is laid out into three distinctive areas: Baba Nyonya, Plantation and Spice Rooms. All have magnificent views of KLCC park and you get front row seats for the water and light shows in the evening. No detail is left unexamined and the fact that 174 types of fabric were used solely in the upholstery should give you some idea as to what is meant by meticulous design. (Stay tuned for a future post where Brian Quirk shares in much greater detail the intricacies and challenges of pulling it all together.)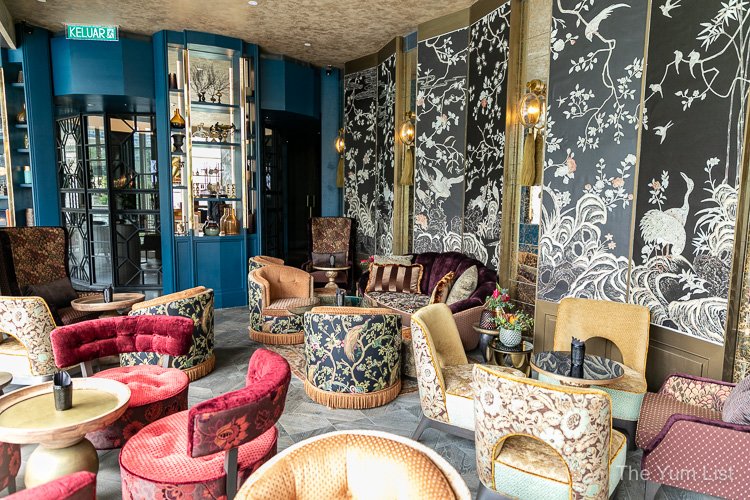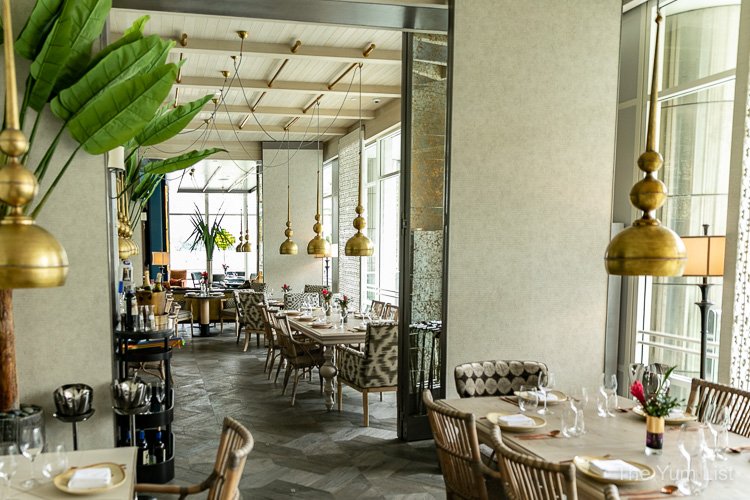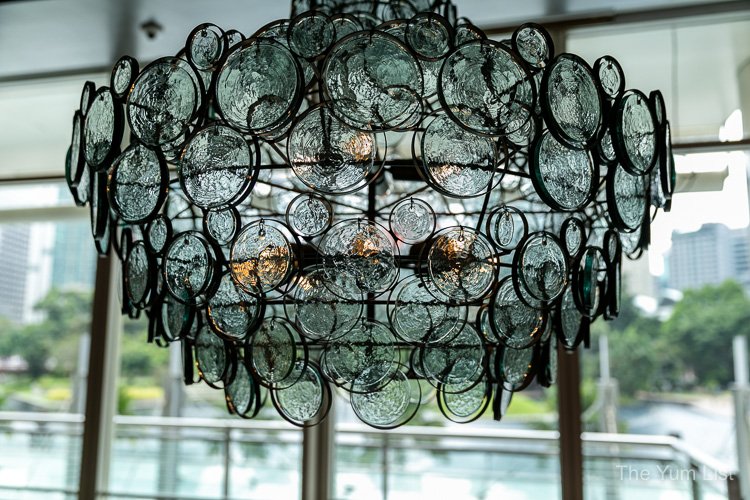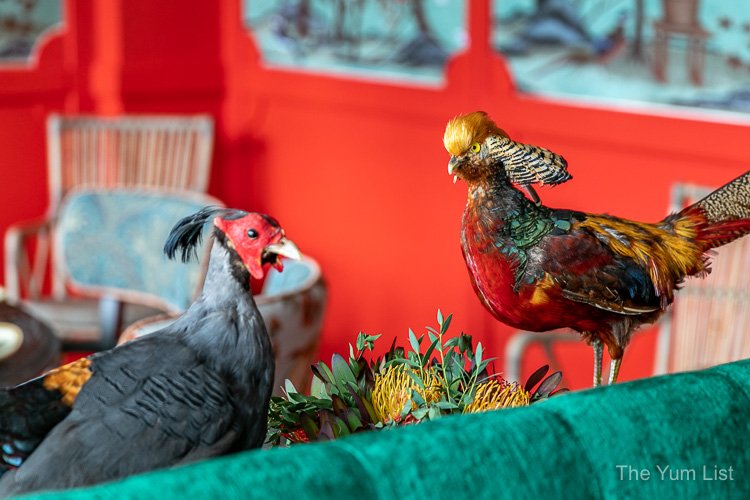 OpenHouse KLCC Menu – Drinks
This diligence carries over to both the food and drink menus at OpenHouse KLCC, with every item meriting its own plate, bowl, platter or piece of nature.
Featuring the diversity of local plants, OpenHouse's Jungle Tonics are rich in antioxidants and high in vitamins (justifying, I think the bottle of wine we have later with lunch). Salak Sedap Satu (RM23) is a pretty colour due to the butterfly pea. The buah salak (snake fruit or thorny palm) is infused with flowers and mixed with eldernum syrup to dilute its natural rubbery taste. Warm amber, almost golden in hue, the Akar Kebayan (RM27) combines two handfuls of jungle herbs with tongkat ali (said to boost men's virility) and ginseng (well-known for its energy boosting traits) as key ingredients. You're supposed to feel "lifted" after a few sips. Lastly, the Bidara Rimba (RM27) is a straightforward detox drink utilizing the same herbs as the Akar Kebayan in a concentrated shot on the side of a red glass of rosemary, grenadine, lemon and honey. Honeycomb (sourced from Orang Asli) resting on a teaspoon served alongside the beverage is meant to balance the bitter with alternating sips of the drink with sucks on the honeycomb.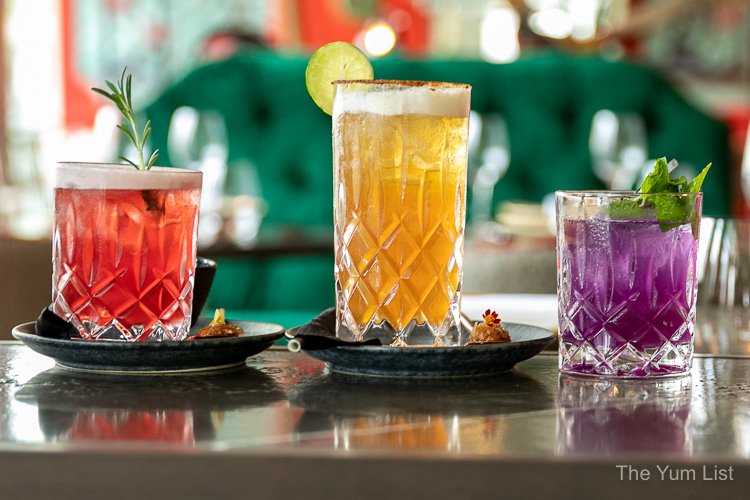 As mentioned, we were just getting warmed up with the jungle tonics. A well-chosen wine list offers everything from affordable bottles to very fine vintages. Eight house wines and four fine wines are available by the glass thanks to the Coravin preservation system. Today we put on ice a bottle of Paco & Lola Albariño Rias Baixas, Spain (RM39 glass, RM195 bottle). Citrus and blooms on the nose with a fresh fruitiness in the mouth it does well with the multitude of seasonings found in Malaysian cuisine.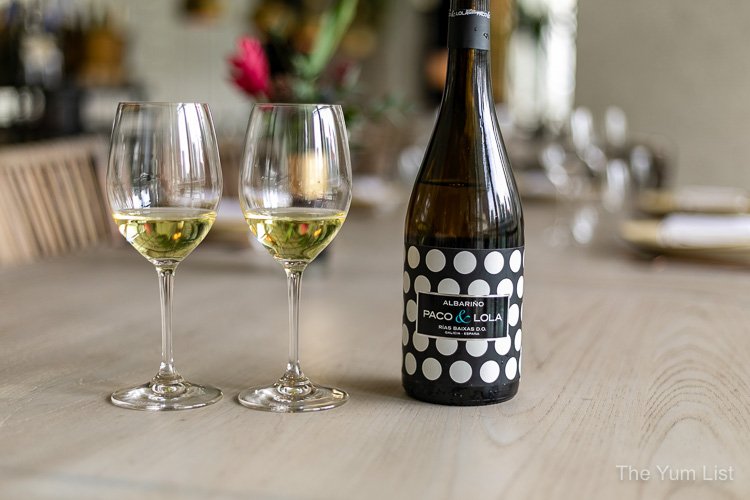 Open House KLCC Menu – Snacks
Liquid refreshment and the food menu are bridged with a welcome drink of tamarind juice with pink peppercorns. Additional tang is sipped through a sour plum powder rim. It's recommended to bite the peppercorns to enhance the flavour. It proves a fantastic appetite opener.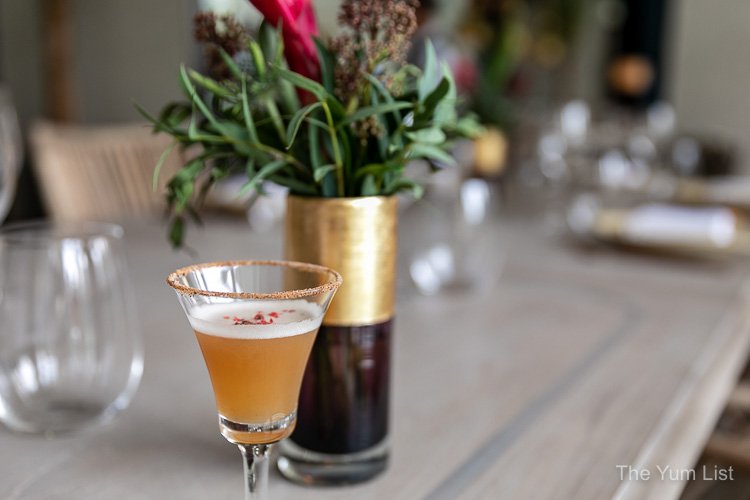 What could easily be happy nibblings for an extended period are the Kudap Kudap (RM35) – mixed crackers with three types of sambals. Crunchy chickpea, belinjau, peanut, anchovy and soybean crackers go with a trio of sambals: Royal Pahang recipe of Isi Rong (rubber seed kernel), spicy Temu Pauh (mango ginger) and the Kulat Kukur (wild jungle black mushroom). Rich and I are rather fond of the spicy mango ginger while hubby prefers the earthy flavours in the jungle mushroom. Hitam Kepayang (black jungle nut) and Tempoyak Ikan Bilis Terung Pipit (fermented durian and baby aubergine) are two distinctive flavours for the more adventurous of palates. We all love the chips and have to force ourselves to stop munching keeping in mind the rest of the meal to come.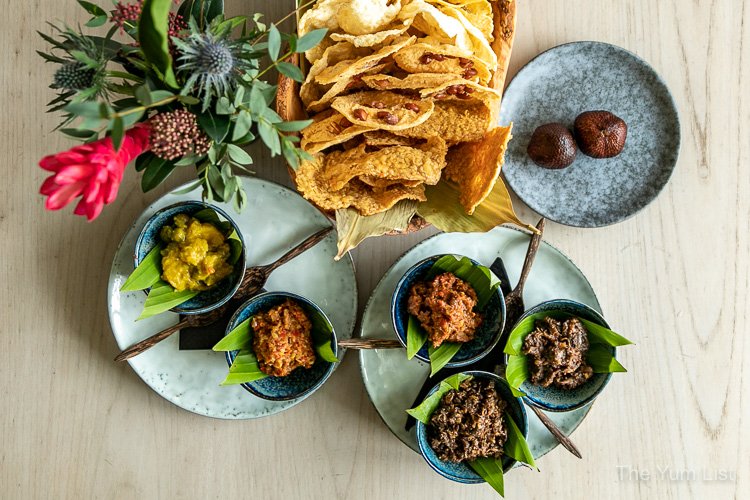 KLCC Open House Menu – Starters
My love of tang and texture is stirred with the Horseshoe Crab Roe Kerabu (RM45). Staged on a nest of duan mengkuang and using its own shell as a bowl, the roe salad is seasoned with cilantro leaf and temu pauh (mango ginger). The roe is more similar in mouthfeel to that of puy lentils than the bolder salmon roe commonly served around KL, enabling them to be used as the base of a salad rather than just a topping.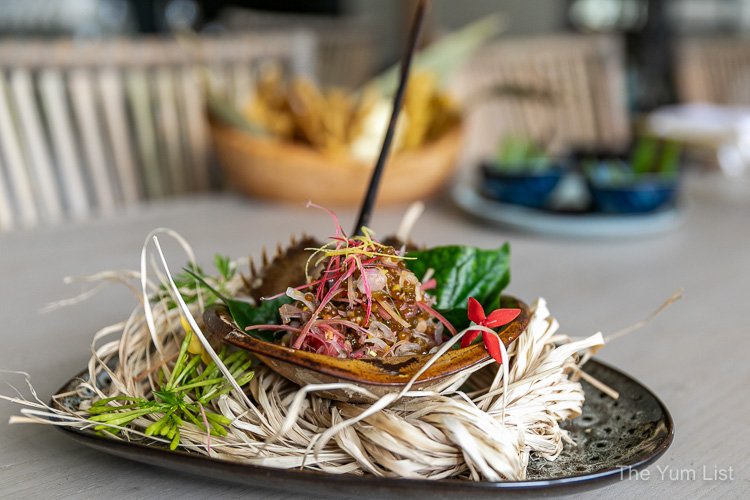 A humble classic, Soup Ekor Kepayang (RM47), has been given new life with a richly braised Australian oxtail accompanied by stuffed black jungle nuts (hitam kepayang). A filling of garlic, shallots and prawns is made more accessible with petite forks for digging and wet towels suggesting the use of hands is highly encouraged. Fat slices of garlic toast are ideal for mopping up the flavours of lemongrass, lime, coriander, bay leaf, galangal, turmeric and tamarind jus. The pretty purple flowers of the local lemuni plant are elegant garnish.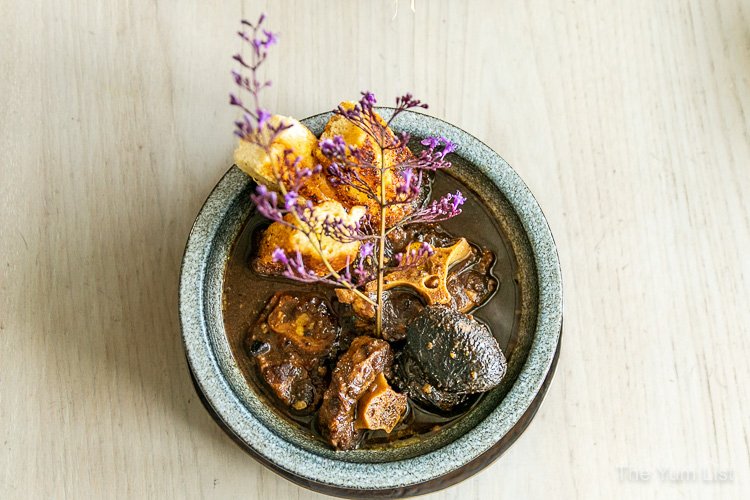 A recipe similar to ceviche is found in the Umai Prawn Borneo (RM47). Betel leaves wrap shrimp marinated in calamansi juice, ginger flower, dry-shrimp, chilli padi and crushed nuts. A trio of cones is showcased atop a hollow piece of bamboo. Refreshing. Tasty. Love it.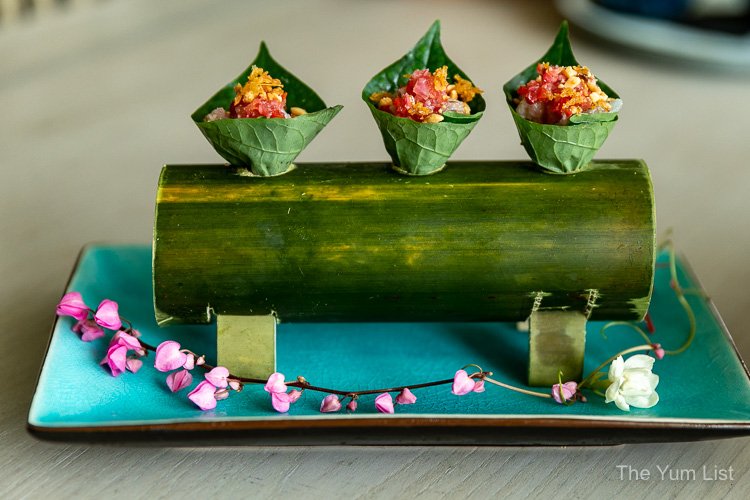 Ulam
People report being transported back to childhood with the Kampong Ulam Set (RM29), a local raw salad with village greens. Cashew nut leaf, ulam raja (king's salad), cucumber, young jackfruit, daun selom (water celery) and tenggek burung (bird's hands) furnish a diversity of flavours. It truly is an experience to expand your palate – all greens do not taste the same! Take a leaf (I recommend trying them one by one on their own first to understand the huge variance and then playing around with assorted combos), add some sambal, fold it and pop it in your mouth. This dish makes me happy both on the inside and out.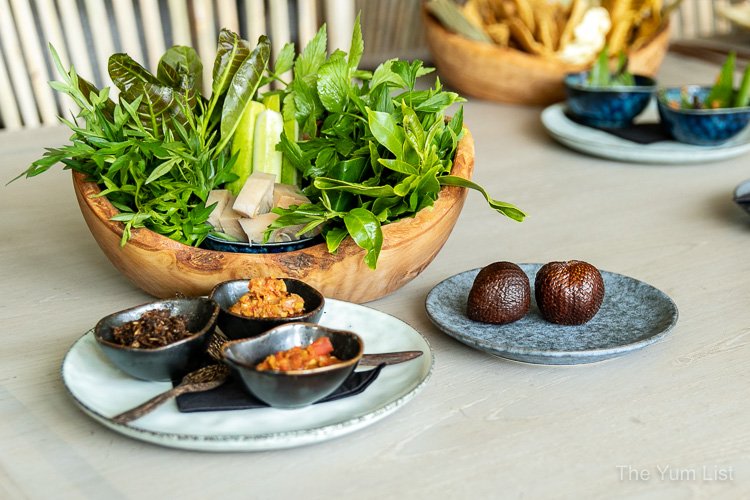 Melon Trio Dusted with Serunding (RM29) makes an interesting palate cleanser between courses. Rockmelon with prawn floss, watermelon with beef floss, and honeydew with chicken floss come on a black slate platter. Serunding is a finely shredded meat mixed with herbs and chilli and is naturally spicy.
Open House KLCC Menu – Mains
The mains at Open House KLCC just might be the most prettily arranged dishes made to share that I've come across. Making curries and stews as Instaworthy as their individually plated counterparts is no easy feat.
Flaky white fish is wrapped in lerek leaves with tapioca shoot (similar looking to a banana leaf but larger in size and with a distinctive aroma) is our first main, Pais Barramundi (RM49). Turmeric, shredded coconut and chilli padi are baked together with fish allowing the natural flavour of the fish to shine while gently enhancing it with a tropical influence.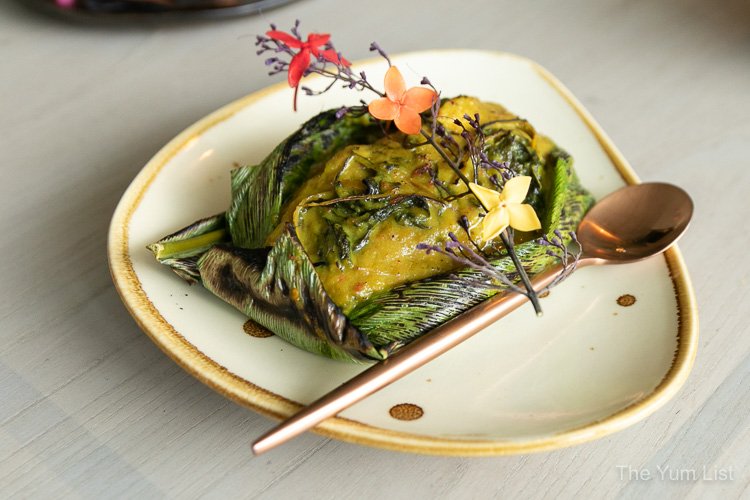 Dutch octopus is paired with Malaysia's stinky bean in the Octopus Sambal Petai (RM129). Dried chilli and shrimp paste, lemongrass and palm sugar enrich the already intense profile. Don't go planning on cosying up to anybody that hasn't eaten this dish with you tonight too as the petai aroma is like garlic on steroids.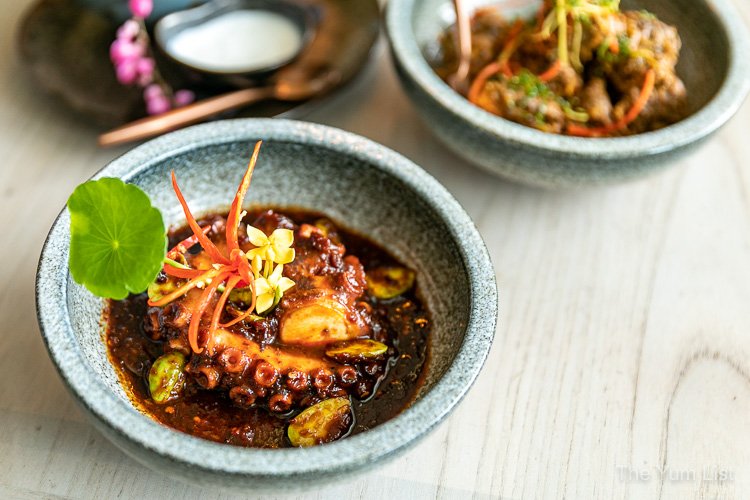 Continuing with seafood, Korma Scallop Parcels (RM63) are appealing bundles of pan-seared marinated scallops wrapped in egg crepes. A korma gravy – coconut, cardamom, star anise, cinnamon and ginger – is the perfect companion.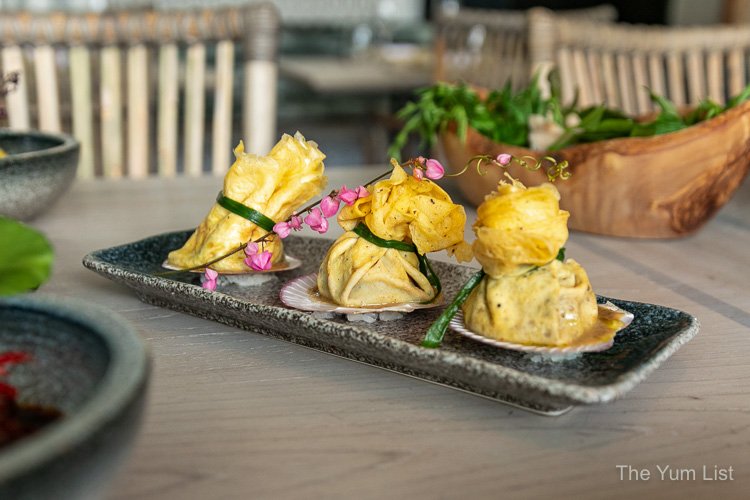 Another rich yet elegant dish is found in the Chicken Jeruk Kemaman (RM39). It's given a brilliant hue with turmeric, a nice creaminess with coconut milk and a more-ish tang with pickled kemaman shoots.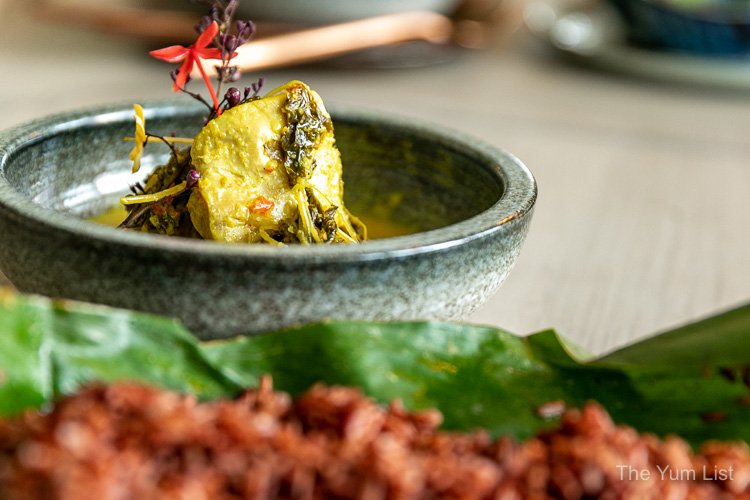 One of Malaysia's national dishes is vamped up with deer as the base for the Venison Rendang Minang (RM73). Slow-cooked Aussie venison is rich with coconut, lemongrass, kaffir lime, turmeric, ginger, galangal, candlenuts and cumin. I bet even grandma would be proud of this modern twist on convention.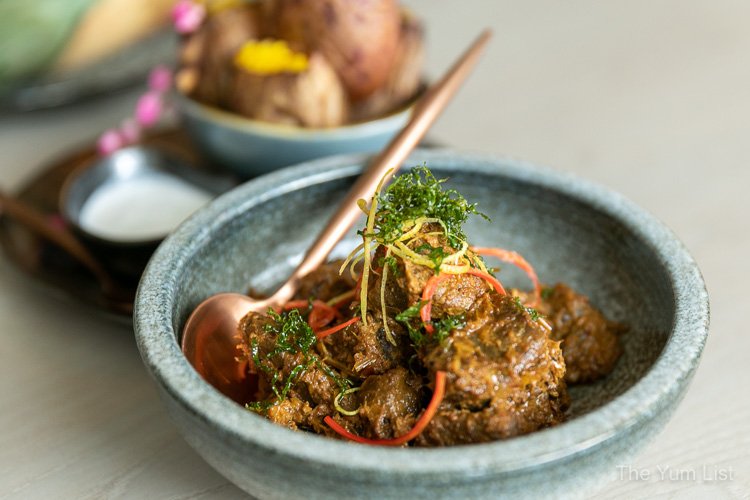 Rice
Rice has never looked as good as it does at Open House KLCC! Bamboo Red Rice (RM13), Steamed Kulim Rice (RM9), Lemongrass Rice (RM19) and Glutinous Pitcher Plant Rice (RM29) are not merely sides at Open House: they could star as the protagonist and gain a full list of accolades. Just check out the photo below! Not only are they presented attractively (yes that is the actual tube of a pitcher plant!) but each has its own particular characteristics. The steamed rice, for example, has an appealing scent and flavour that is sometimes mistaken as shaved truffles but it's actually the local kulim fruit – a nut with an earthy aroma very similar to that of the famed fungus.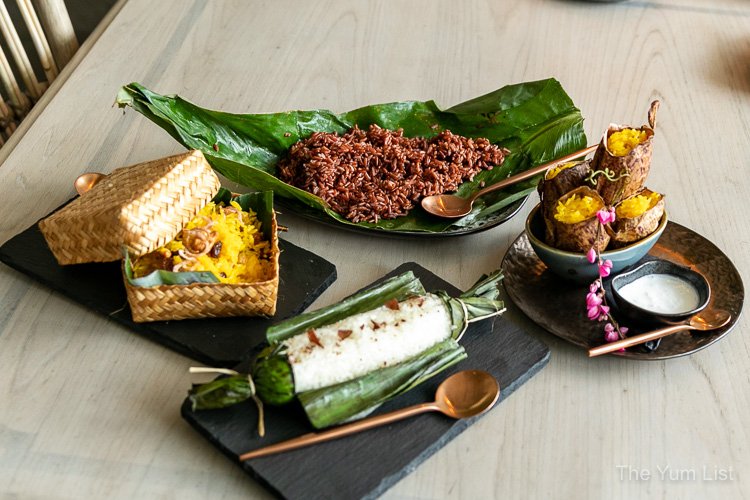 Kerabu/ Sides
Ensuring proteins are balanced with some veg, we try the Pecel Salad (RM25) and the Young Jackfruit Salad (RM29). The former is a mix of village greens, similar to what was is found in the ulam earlier on, with the addition of long beans, jackfruit, tempeh, tofu and a peanut sauce. The latter marries jackfruit strips with onion, chilli, fried coconut paste, ginger flower, lime leaf, dried anchovies, shrimp, and crushed peanuts offering boldness in every bite.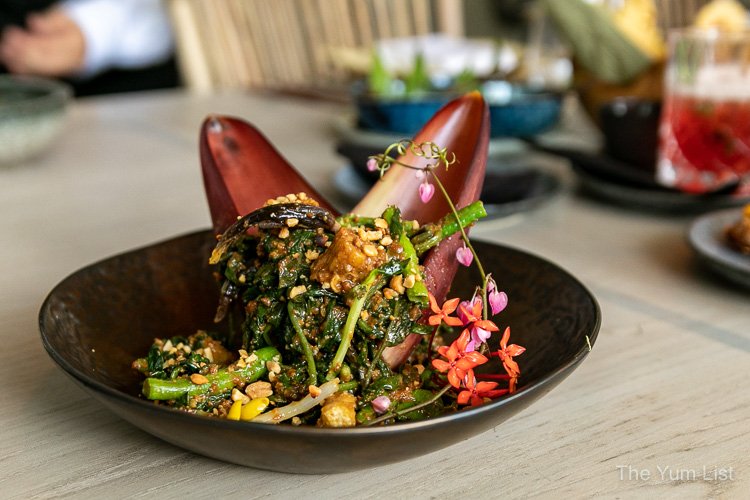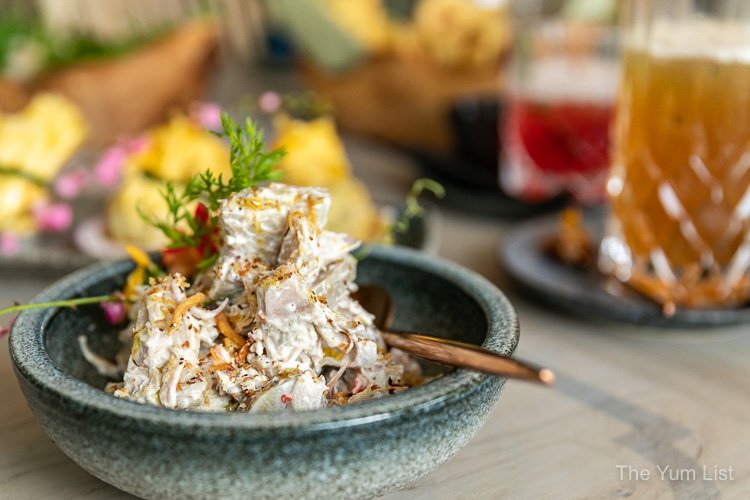 Open House KLCC Menu – Dessert
Dessert has been just as carefully curated as the rest of the menu with Bubur Som Som (RM19) and Keria Churros (RM25) our sweet endings for today. The pudding has firm footing in the past with the starting point a very old recipe. This version is a little different though with gula kabong jelly in the middle. Coconut milk and rice flour make a mould similar to pannacotta in texture and appearance and gula kabong (a thick palm sugar syrup) is a luscious finish. The churros are made with orange sweet potato and wheat flour, deep-fried and cinnamon dusted in sugar. For the dipping, there's a Milo and caramel salted butter espuma. It's a fancy looking dessert yet rooted in Malaysian flavours bringing a nostalgic smile to the face of many.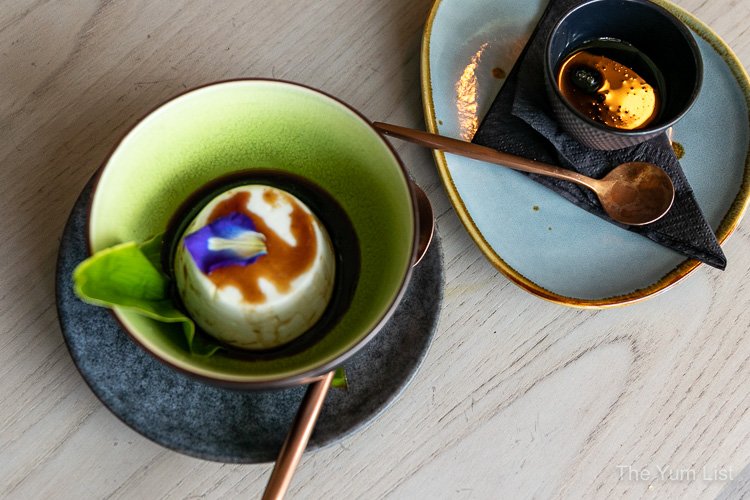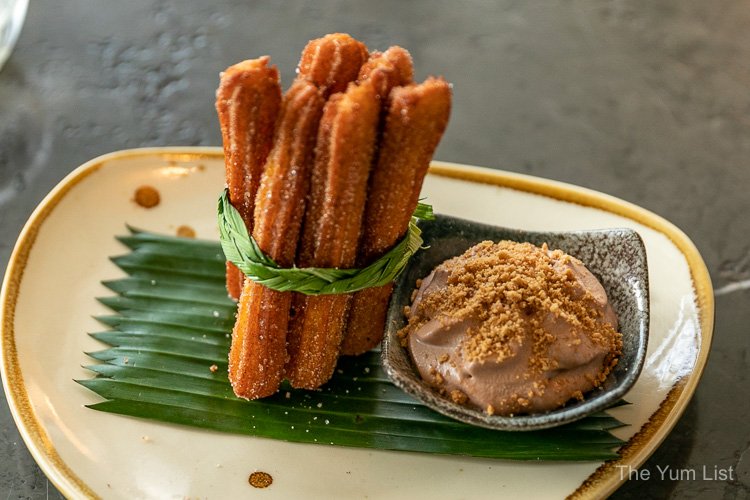 Espresso based coffees on Degayo beans finish our meal with a good brew and dodol (a toffee-like confection). Ensuring tradition is kept, one of the staff's aunts makes the dodol in Terengganu and sends it Pos Laju to Open House!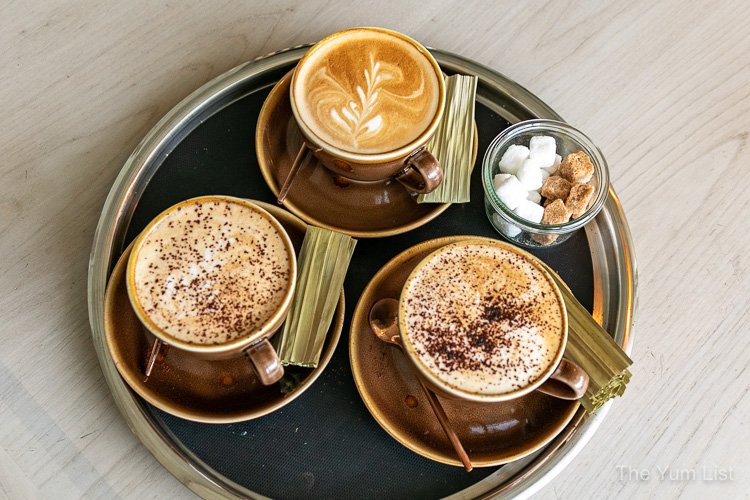 Open House KLCC Review
Open House KLCC is a fantastic addition to the KL food and beverage scene. Oddly enough, there is absolutely no competition for this restaurant as it offers fine Malaysian cuisine in one of the most attractive restaurants currently found in the city. An elegant setting and pretty food is only the icing on the cake though. Open House KLCC has strong foundations. Established on traditional recipes celebrating local ingredients within a contemporary context, it is a restaurant for which Malaysians should truly be proud.
Reasons to visit Open House KLCC: BEAUTIFUL restaurant; stunningly presented food; and a menu celebrating the best of Malaysian cuisine.
Open House KLCC
Fine Malaysian Cuisine
G48, Suria KLCC
Above Delirium Café and Acme Bar & Coffee (facing the fountain)
Kuala Lumpur, Malaysia
+6 03 2162 0888
Open House KLCC opening hours:
Sunday to Thursday 11 am – 12 midnight (last call for kitchen 11 pm)
Fridays, Saturdays and eve of public holidays opening hours are extended to 1 am with last call for the kitchen 12 midnight.
Find more exciting contemporary restaurants in Kuala Lumpur here.