Words: Shaun Humphries
Photos: Monica Tindall
Very few phrases in the English language are as pleasing as 'festive brunch.' In just two simple words, I know there will be lots of great food, lots of happy people and lots of delicious booze.
My most recent festive experience happened on a sunny Sunday afternoon at the classy Sofitel Kuala Lumpur Damansara's restaurant called Kwee Zeen in Damansara. Walking into the high-ceilinged and large-windowed room, I immediately noticed the impressive offering of every type of food imaginable.
Champagne Brunch
Starting at RM188 per adult including free flow of house beverages, or RM288 if you indulge in the Mumm Champagne (that's the route we went and I highly recommend it), the festive brunch offers fantastic value and top quality fare. And as an added bonus, kids 7 to 12 can eat from their own buffet in the 'Kid's Corner', which is stocked with hot dogs, popcorn and other juvenile delights.
Executive Chef, Kim Gates, who left Australia in 1994 and over the past two decades has lived and worked all over Asia with stops in Russia, Bahrain, Maldives and Dubai, told us he's trying to appeal to everyone's tastes and dining habits.
"Families, couples and groups of friends will all find a great experience here over the holidays. We want everyone to feel at home and enjoy our food and each other's company," said Chef Kim, just as the live jazz band started their second set of the afternoon.
As the melodic notes filled the room and the final dishes were set out, It was time to see just how happy this feast would make me.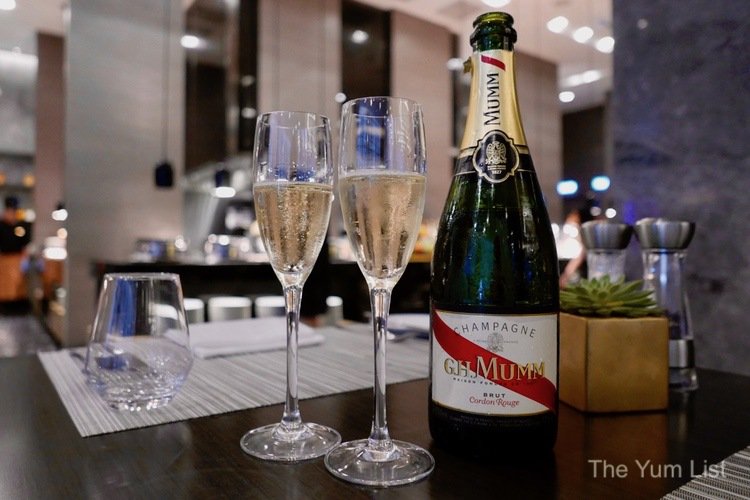 Starters
There were so many appetisers available, it actually spilled into two rooms. In one section, items like beef pastrami, smoked salmon, olives, leafy salads, and fruits and vegetables filled the counters.
While in the other room, over 20 different cheeses (don't forget Sofitel is a French hotel chain!) and various loaves of bread were on offer – making it very difficult to resist the urge to try each one. I expertly filled up only one plate with as much as possible and enjoyed every bit. I know how to be festive, if not somewhat restrained at the same time.
Seafood
In amongst the starters were pretty much every kind of seafood I've ever dreamed of. Gigantic prawns, lobster tails, crab legs, huge mussels, sushi and sashimi were all served over ice. Being from the landlocked Canadian Prairies, I'm still amazed when I see fresh seafood in such large quantities. That type of spread would cost $1 million back home, but at the festive brunch, it's all included and all so good.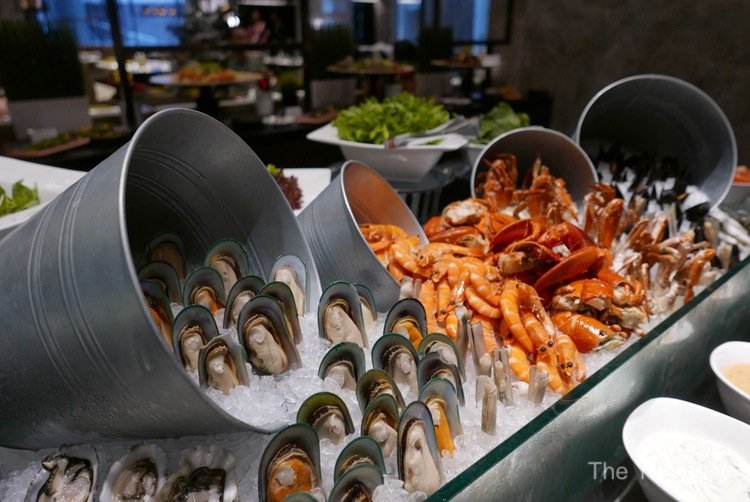 Mains
With my small plate finished, it was time to pick up a large one and get down to business. Gravitating to holiday favourites like the mouthwatering turkey, roast beef, roasted vegetables and potato au gratin was a no-brainer.
But, also calling my name was the less traditional poached salmon with wild mushroom veloute, steamed mussels with coconut, chilli and lime, and the grilled garlic prawns. Apparently, I can't get enough seafood.
Amazingly, there was still room on my plate. (As I said, it was a big one.) The BBQ beef short ribs, pistachio crusted lamb rack with vegetable ratatouille and confits of duck with pomegranate and orange sauce, filled up the rest of the space nicely and got my stomach feeling like it was the holidays.
Of course, I couldn't stop with just one plate, so my final stop at the mains was at the Malaysian delights section, which included paneer muttar masala, murgh makhani, free range chicken cooked in coriander sauce and deep-fried sea bass in chilli soy sauce. A great way to finish.
If you're a little more particular about what goes on your plate, the Wok station allows you to select from a wide array of meat, vegetables and pasta and have it cooked on the spot. While I was happy to go with Chef Kim's creations on this visit, the Wok is on my to-do list next time.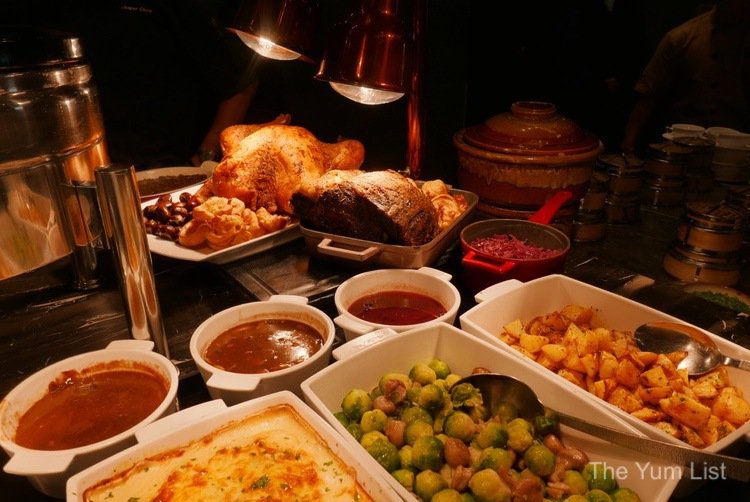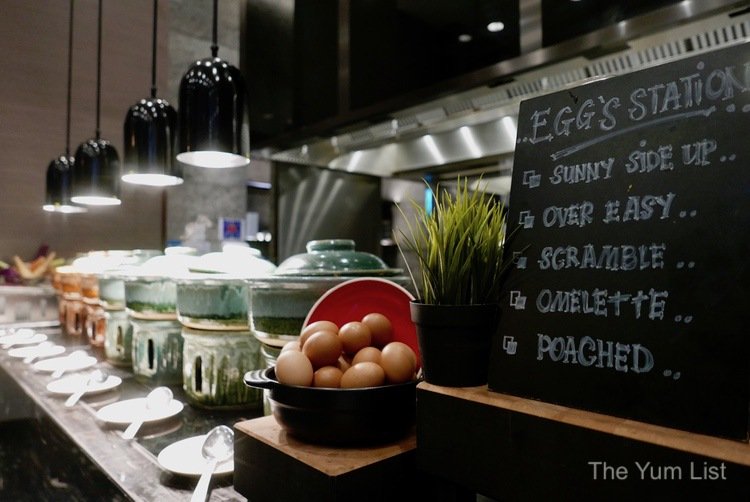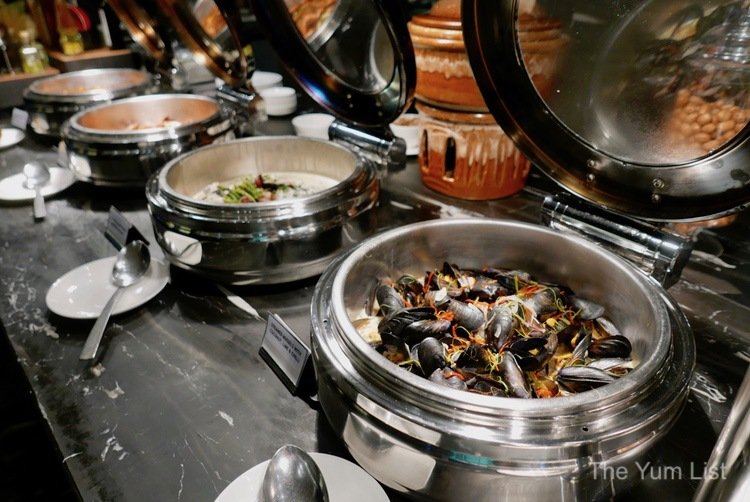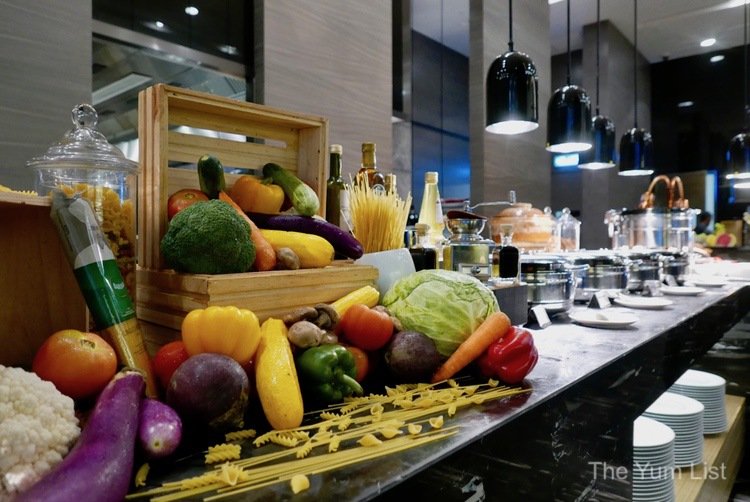 Dessert
No proper festivities are complete without dessert. And Chef Kim delivered with expertly crafted pastries, cakes (including Christmas pudding) and tarts. I tried a conservative 10 different treats and I was deeply satisfied with them all. Another nice touch were the individual chocolate, vanilla, strawberry ice creams, which would go well over any of the sweets available. My personal favourite – the multi-layered chocolate eclair with generous amounts of whipped cream.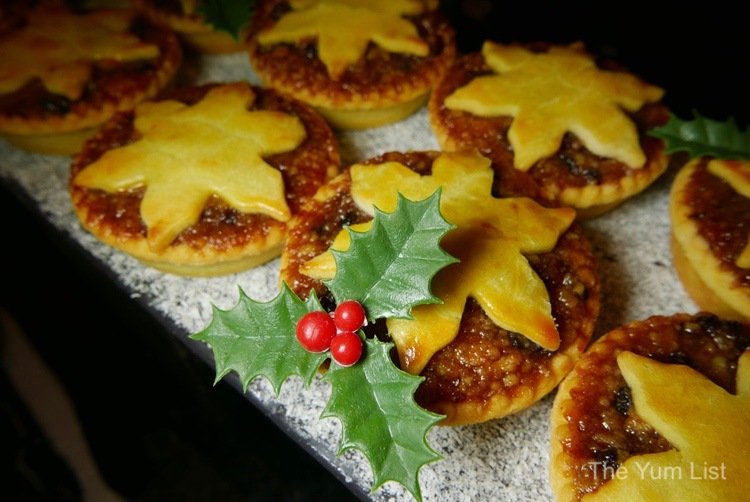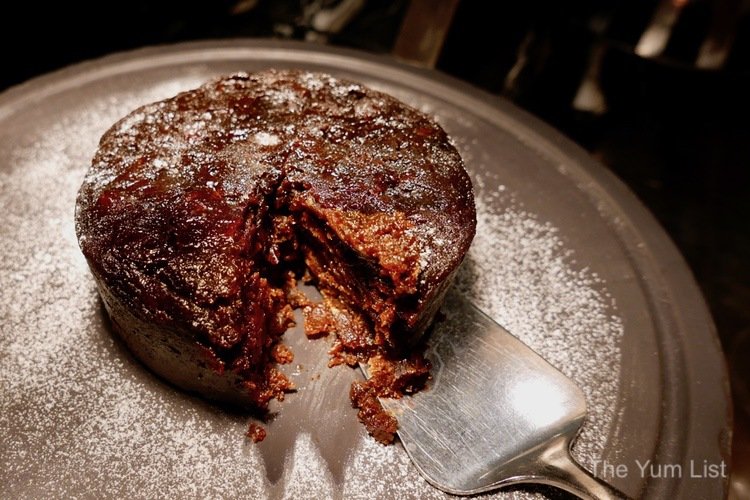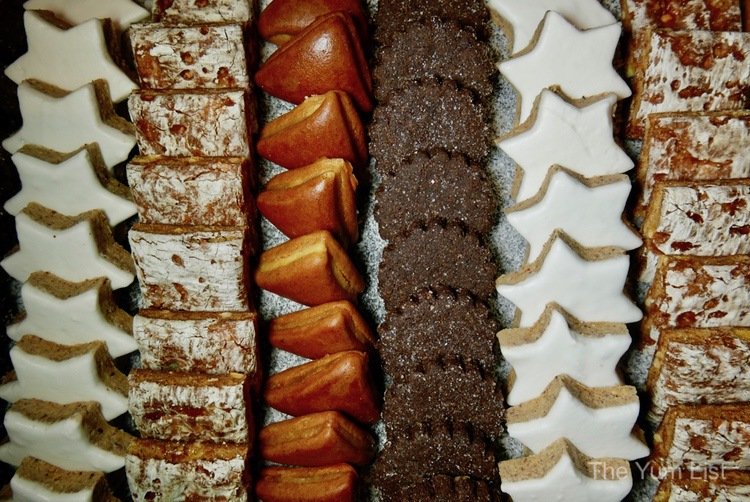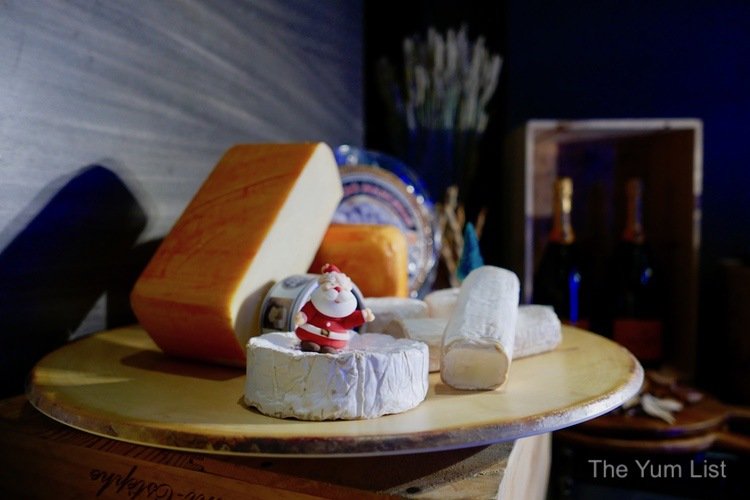 As I drained my last bit of Champagne and powered back a bold Americano, I felt truly ready for the holidays to begin – right after a nap.
The festive brunch is served every Sunday in December from noon to 4 p.m (and we hear it may be extended to a regular Champagne brunch in 2019 too). Special Christmas Eve and Day as well as New Year's Eve and Day feasts are also being served. Reservations are recommended.
Reasons to have Champagne Brunch at Sofitel Kuala Lumpur Damansara: A huge selection of all your holiday favourites mixed in with delicious newcomers like fresh seafood and Malaysian curries. The warm and inviting atmosphere (and the tasty, free-flowing Champagne) will make for a memorable family get together.
Champagne Brunch at Kwee Zeen
Sofitel Kuala Lumpur Damansara
6 Jalan Damansara, Bukit Damansara
Kuala Lumpur, 50490
+603 2720 6688
[email protected]
www.sofitel-kualalumpur-damansara.com