Monica Tindall
Located in the tourist district of Hue, Ceci Station is easily found and a pleasant respite both day and night. Taking over three levels of a narrow shophouse, the favourite spot during daylight hours is the front porch. Shaded and furnished with plenty of plants and traditional polished wooden chairs and coffee tables, it is a fine spot to watch the traffic go by.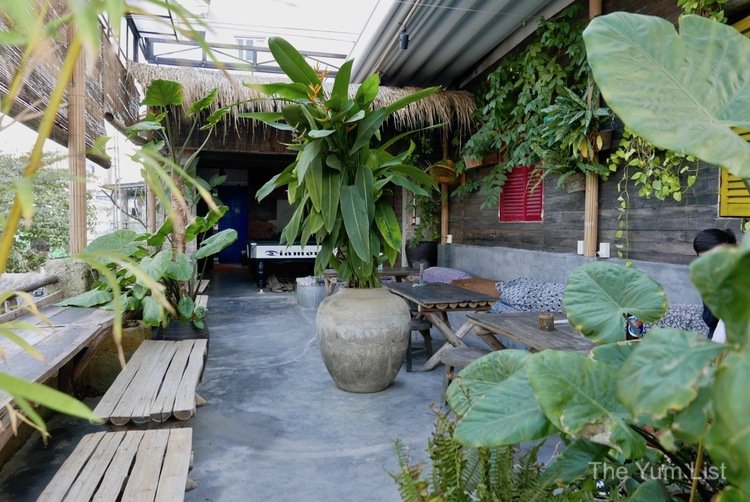 Ceci Station Hue Menu – Drinks
While I am fond of "going local," there is only so much Vietnamese coffee my taste buds can handle. If you too find yourself missing your daily dose (or relaxed holiday cuppa) of third wave style espresso-based bevvies, you might like to know that the barista at Ceci Station makes a very good cup. My Latte (VDN 45 000) is a double shot of espresso on a medium roast of Arabica beans with a nicely foamed top of fresh milk.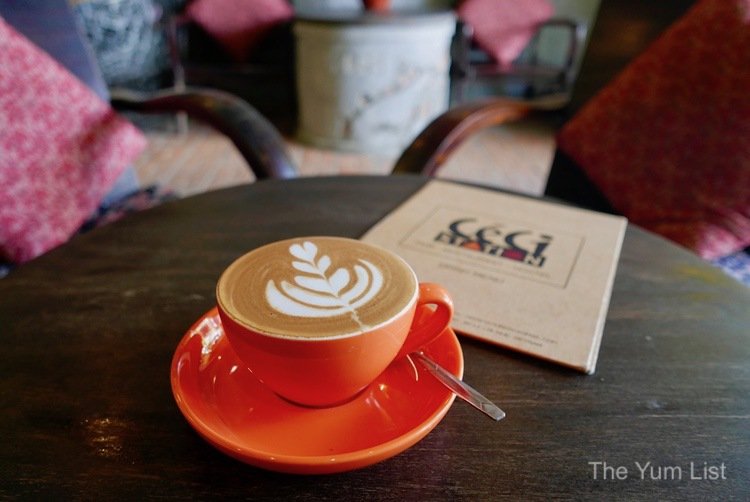 Day easily transforms into the night at Ceci Station with a cocktail menu carrying juices, smoothies and coffees over to the evening. We are in Vietnam so there is absolutely no need to stop the caffeine intake at sunset when you can just as easily jazz it up a bit with vodka. Espresso Martini (VDN 70 000) bridges the day of sightseeing to a night session of relaxation with vodka, Kahlua, espresso and simple syrup.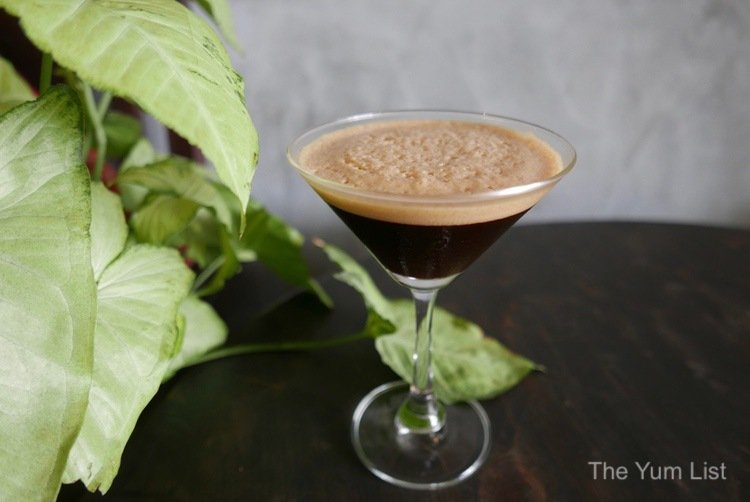 Ceci Station Hue Menu – Food
Ceci Station Hue is more than just a spot to grab a good coffee or cocktail, it has a comprehensive food menu of local and international favourites.
Both the Grilled Chicken (VDN 89 000) and Grilled Beef (VDN 105 000) in a bamboo pipe come highly recommended. The poultry is seasoned with green peppercorns and green chilli salt and comes with onions and bell peppers. The latter is similar, with the flavours of lemongrass really shining through.
Reasons to visit Ceci Station Hue: excellent espresso-based coffees; great shaded patio downstairs perfect for coffee sipping and crowd watching; leafy green rooftop space ideal for drinks in the late afternoon and evening.
Ceci Station Hue
82 Lê Lợi St , Phú Hội Ward (1.07 km)
00054 Hue, Vietnam
+84 089 987 93 61
www.facebook.com/cecistation
Ceci Station Hue opening hours:
Daily 7 am – midnight