Monica Tindall with the help of Ms Ruby, the concierge at Azerai La Residence, Hue.
Travel the world and pretty soon you see a common thread of people who love and appreciate their local cuisine. Never before though have I engaged in a population so certain that their local food was the best in the country. The people of Hue are loud and proud when it comes to recognizing the value of their regional specialities and, according to my sources from elsewhere in the country, rightly so!
Local Food Tour Hue
While Hue may no longer be the Imperial capital of Vietnam, the former royalty's demand for quality and variety, alongside access to diverse produce from the mountains, land and sea, has ensured that today, Hue holds the title of gourmet capital. Ms Ruby, the concierge at Azerai La Residence, Hue, is one such foodie with fine respect for local recipes. Not only has her mum been a cook her whole life (with one of the most popular Bún bò Huế stalls in the community) but, as the concierge of the most prestigious hotel in Hue, it is her job to know where to find the most delicious meals.
Ruby gives me a little orientation to what makes food from Hue different to the rest of the country. She says recipes from the north are quite simple with limited spice. The south uses a lot of coconut and you find a certain sweetness to many dishes. In Hue, however, they love spice, and both chilli and pepper are used extensively. The city's royal history has pushed recipes to be diverse and also attractively presented with it common to find many small plates in one sitting. The large Buddhist population has contributed to a wide variety of vegetarian recipes being available too. And to top it all off: besides having a reputation for making the tastiest food in the country, Hue is also known for its low cost, making it a popular destination for gourmet wanderers from all over Vietnam.
Local Food Tour Hue – Stop 1
Quan Hanh
Our first stop on our local food tour Hue is Quan Hanh. It's mid-afternoon, not lunch, not dinner but the place is packed with both locals and travellers. Seems word has gotten out about how good (and reasonably priced) the food is here. I ask Ruby if the foreign faces have caused prices to rise or the recipes to lose authenticity. She reminds me to look around (the place is also brimming with locals) and assures me this is a place the Vietnamese adore too. Quan Hanh is a great spot to sample a number of Hue dishes.
Start with the Banh Khoai – rice pancakes resembling those you may have seen in Saigon but a bit smaller in size and plumper in thickness. These savoury pancakes are stuffed with pork, shrimp, green onions, shredded carrots, bean sprouts and accompanied by a bean sauce, which includes duck liver making it distinct from other parts of the country.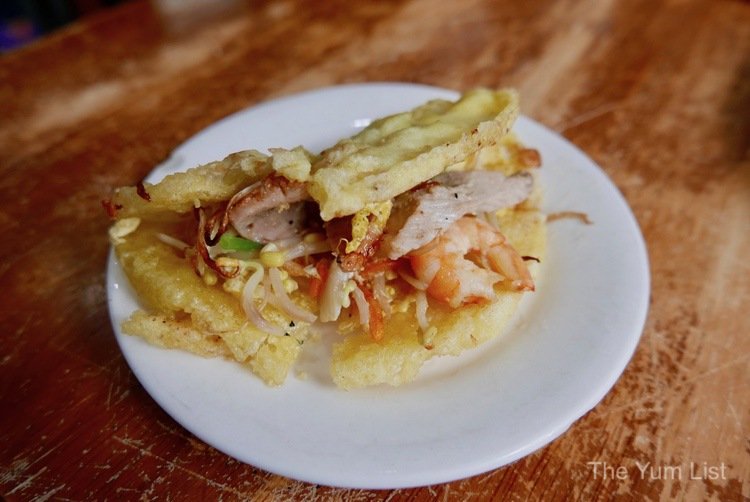 Even the deep-fried spring rolls, Nem Ran, have a reputation for being tastier in Hue. Stuffed with pork, mushrooms and carrots, the rolls are even better with a splash of the side of sweet and sour fish sauce.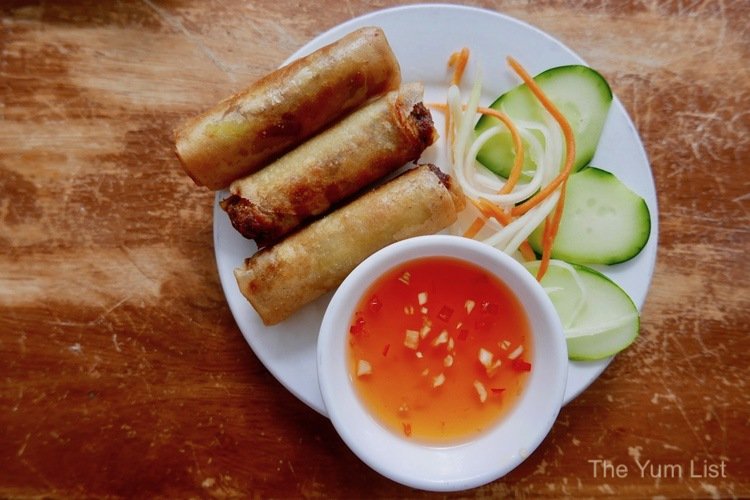 Continue with Banh Beo – steamed rice cakes served in petite bowls, topped with crunchy shrimp and pork and served with a sweet chilli fish sauce.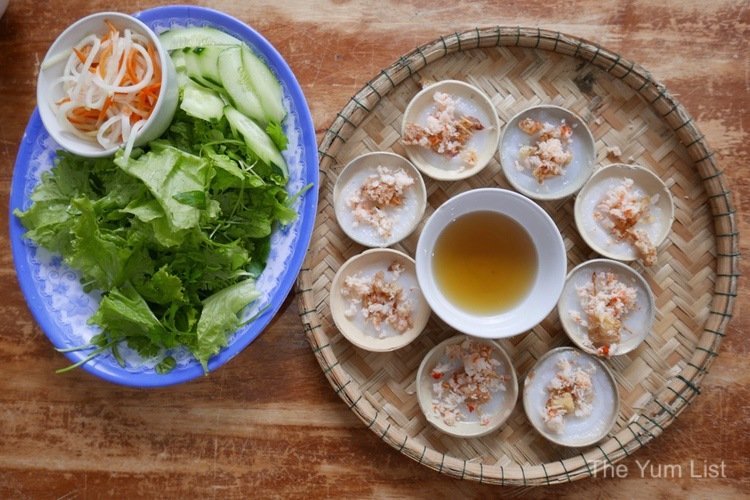 Don't miss, perhaps the most visually attractive recipe at Quan Hanh, the Banh Nam – a rice flour cake steamed in a banana leaf and topped with shrimp and pork.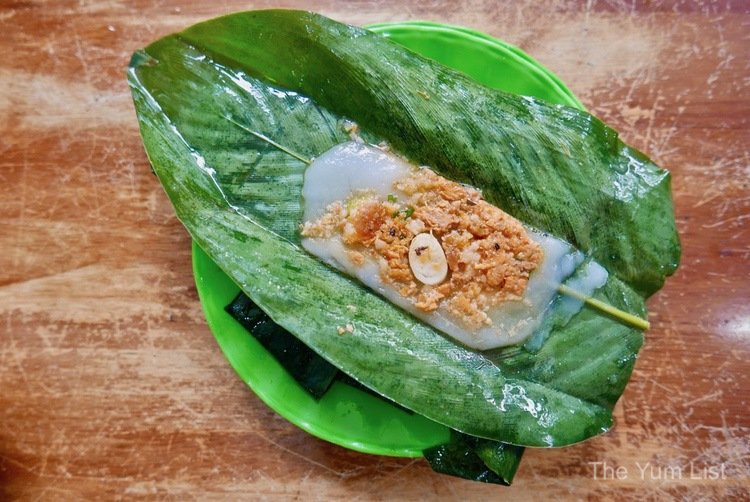 Summing up with a bit of self-preparation, the Nem Lui requires you to roll minced pork on lemongrass sticks, with your choice of veggies in rice paper. The trick is to, once rolled, twist and pull the lemongrass from the inside, discarding it before dipping the rest of the roll in the bean sauce and devouring.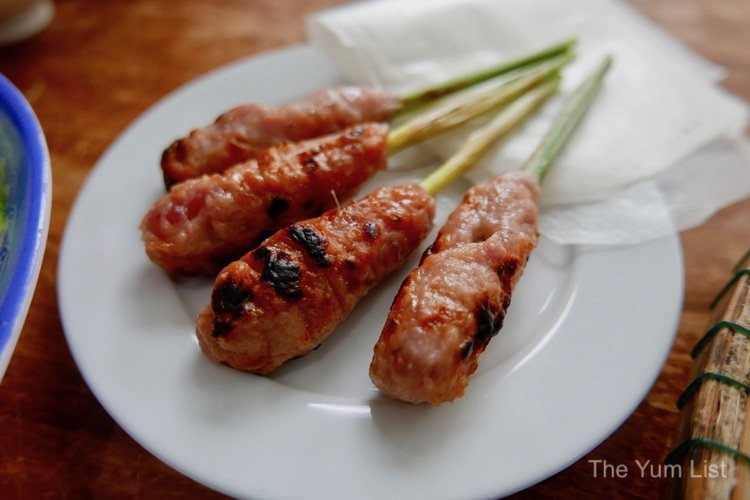 Local Food Tour Hue – Stop 2
Dang Bo Market
The largest market in Hue, Dang Bo, sells all sorts of goods. Inside you'll find packaged items from children's toys to paper icons to accompany the dead at funerals. Out the back is the fresh market where a rainbow of local produce can be found. There are ample hot food street vendors here but, unless you have a stomach of steel, it's not recommended for most foreigners to take the risk.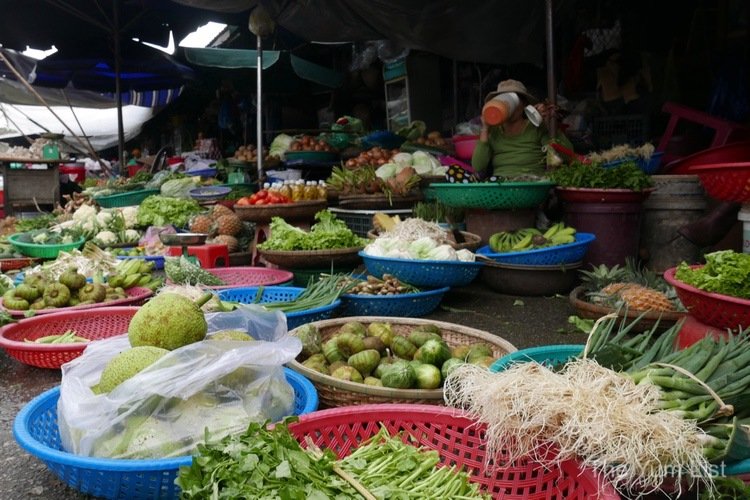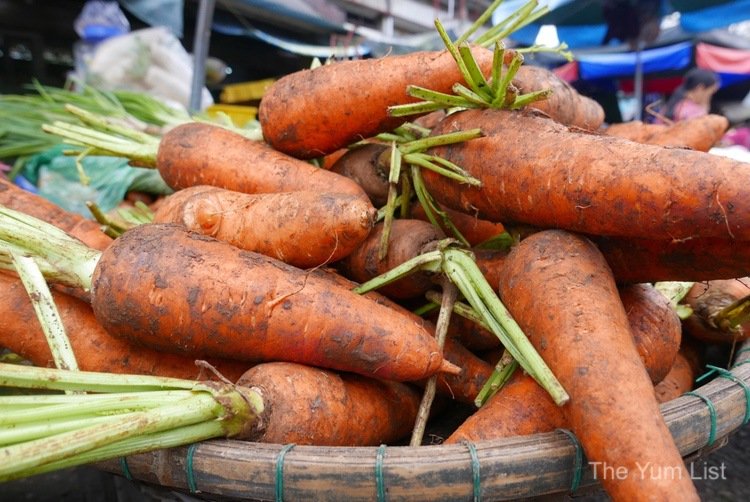 Local Food Tour Hue – Stop 3
Huyen Anh 3
This one is way off the tourist strip and you'll need a driver (or a good navigation system) to get you here. Specializing in Banh Cuon Thit Nuong, this is the dish to order. Pork that has been grilled together with lemongrass, young beans and greens are wrapped in soft rice paper. Again, the distinctive sweet fish sauce with chilli and garlic is just the right dipping.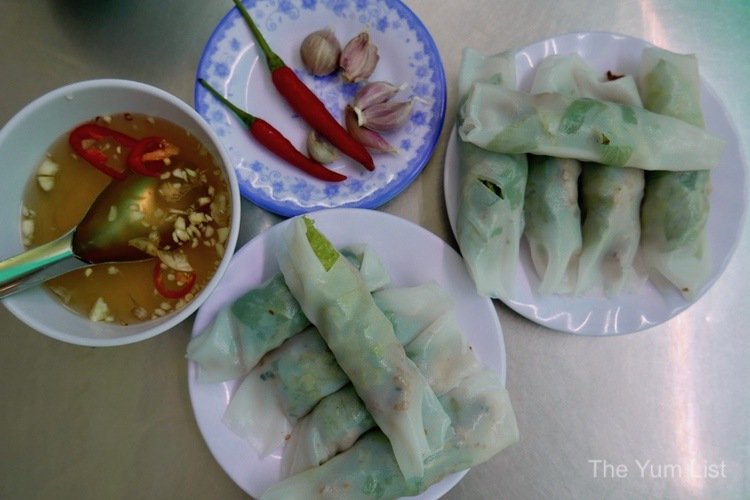 Local Food Tour Hue – Stop 4
Huong Dong
Fifteen minutes from the city centre, 25 minutes to the sea and surrounded by rice fields, Huong Dong is a little further out focusing on seafood and beer. When we arrive, it is full of locals celebrating Sunday with generous amounts of the house specialities. The vibe is loud and fairly buzzing. Ruby loves the clams here – in all their forms. She says she could eat these every day. We try three varieties, each done with their own cooking technique and seasoning – steamed with ginger, chilli and salt; stir-fried with garlic, chilli, fish sauce, tamarind and sugar; and lastly grilled and topped with peanuts, beans and spring onions. As a final pleasure, locally farmed oysters are grilled and served with the same topping at the last. All are crowned with laksa leaves and a small bowl of salt, pepper and lime are meant for adding as you desire.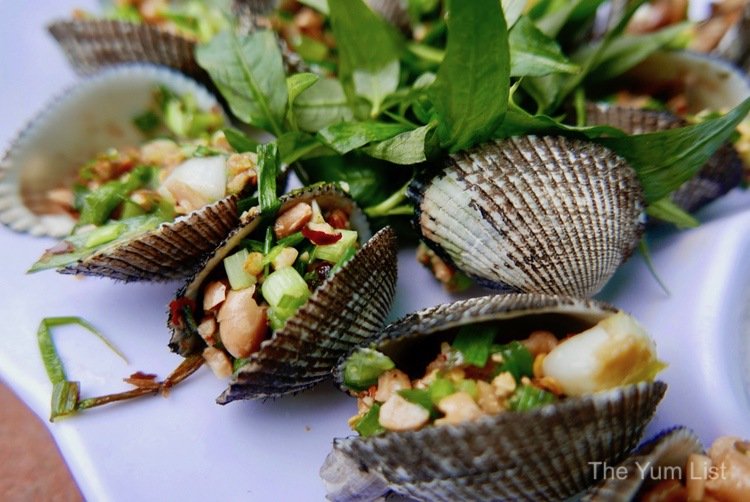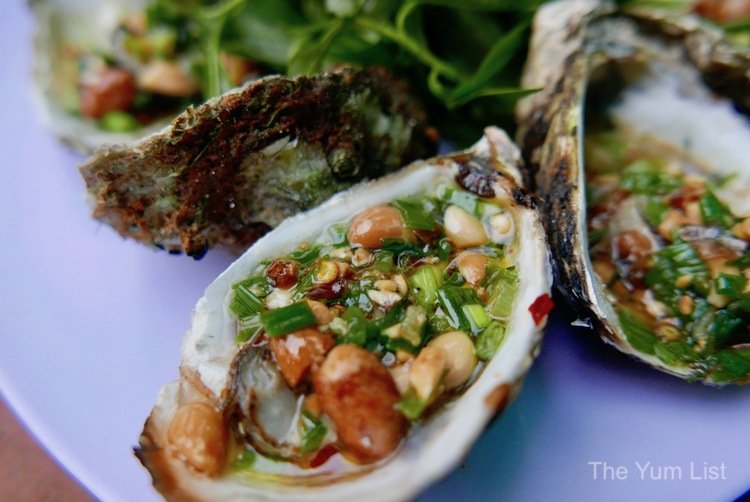 Local Food Tour Hue – Stop 5
Vy Da Xua Coffee
I have Vy Da Xua Coffee listed last on our local food tour Hue as apparently, it is where the Vietnamese like to spend their evenings. If you are like me, however, and have trouble sleeping if you drink caffeine too late in the day, you might want to turn the itinerary around and begin here. Their drinks menu is extensive but as it is our last stop I end with a Cafe Vy Da Xua, the signature of the house, made with Robusta coffee, sweetened condensed milk and just a splash of Malibu and Kahlua.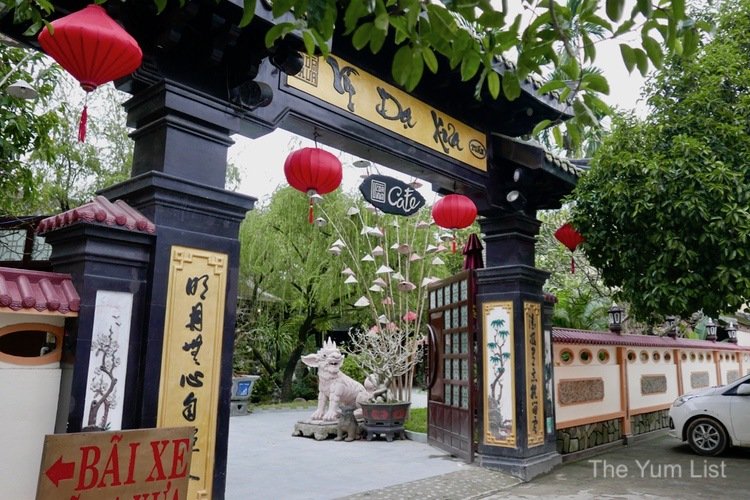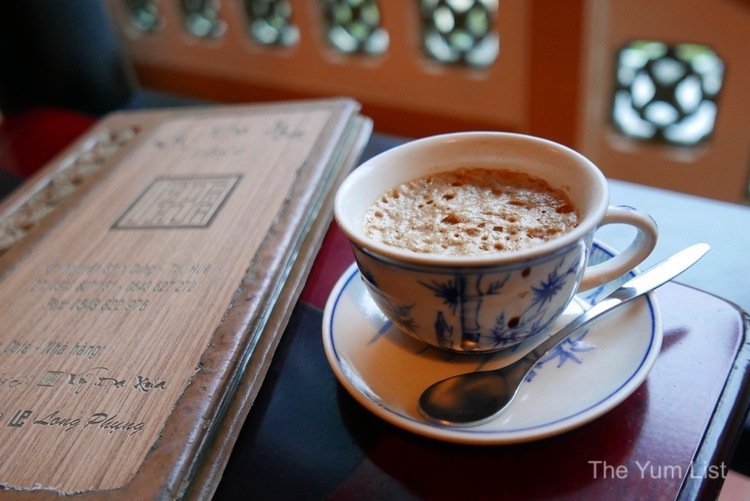 Have you been to Hue? What stops would you recommend on a local food tour of Hue?