Words: Maggie Casey
Photos: Monica Tindall
The first few months of every new year seem to be a flurry of new diets, new exercise regimes and well-meaning intentions to be a healthier, therefore, better version of yourself in the upcoming year. This year I opted out the "health" craze surrounding New Year's resolutions and instead vowed to make time to sip well-roasted coffee with friends over leisurely mornings, and to enjoy all food without guilt regardless of its sugar content! Needless to say, when I strolled into Kiara Cakes one sunny Sunday morning with Monica, I knew my resolution was off to a good start.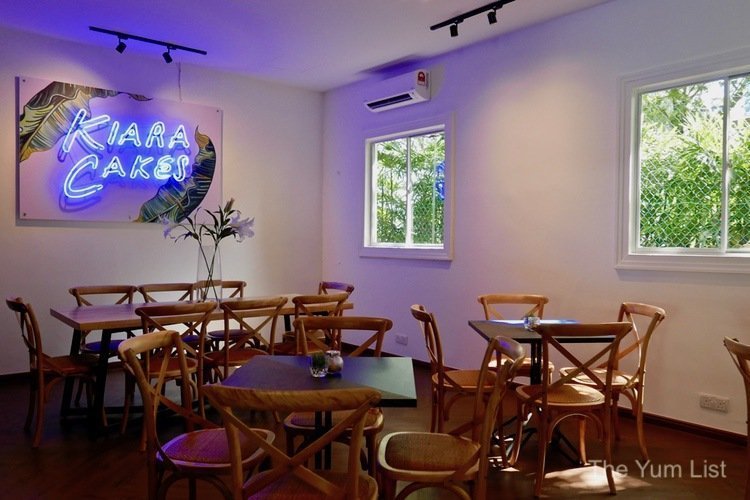 Kiara Cakes Location
Kiara Cakes is a charming café nested in an outdoor plaza right across from Garden International School in Mount Kiara. The café is open and breezy and the simple blue and white colour scheme, accented with a whimsical neon sign put me instantly at ease in this relaxing and adorable space. As I sip my Americano (RM 10) and the bold roast trickles along my taste buds I know this is going to be a great morning. The espresso used is sourced from a Singaporean micro-roaster and the house blend is a cacophony of flavours including cocoa, marmalade, and toffee. Once I have my caffeine fix guaranteed, I am ready to try something a little more exciting; the Chai Latte (RM12). A luxurious blend of rich chai spice, sweetly creamy milk and just a touch of caffeine makes this latte is the perfect sipper to enjoy slowly over a morning catchup.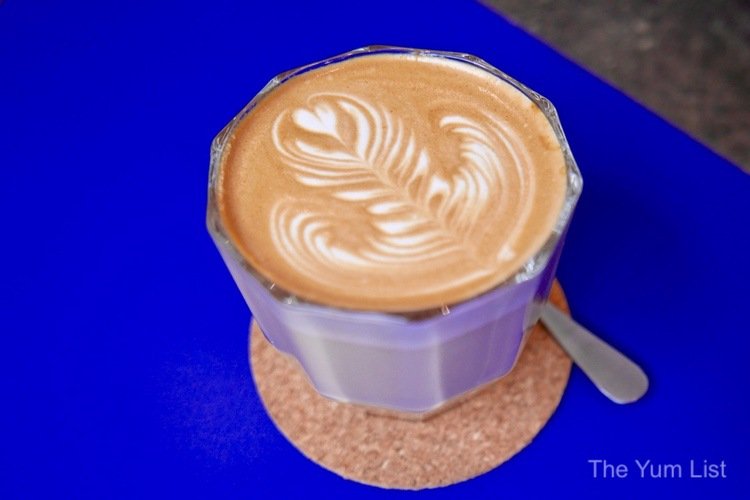 Kiara Cakes Menu
The sweetness certainly did not end with the latte. Living up to its name, Kiara Cakes had absolutely no shortage of desserts for everyone to try. Desserts are baked by themselves along with a number of home bakers. As my eyes feasted on the plethora of cakes, scones, pastries, and cookies presented marvellously on gorgeous blue and white painted plates and platters I was lucky I didn't have to choose. Throughout the course of the morning, Monica and I sampled a truly outrageous (in the best way) amount of goodies!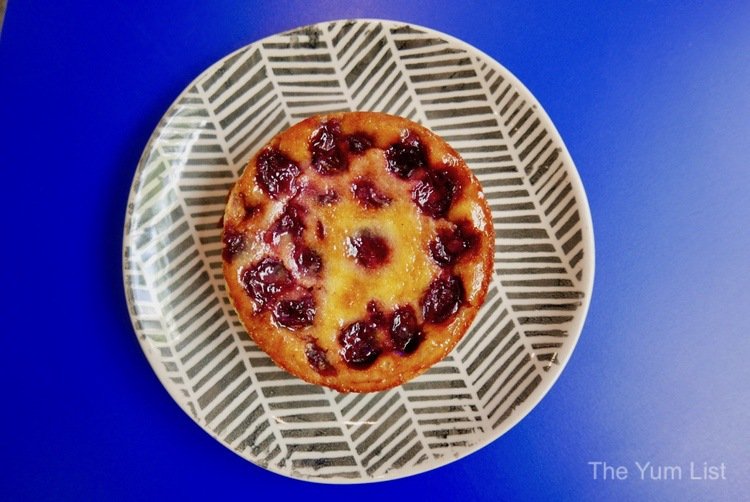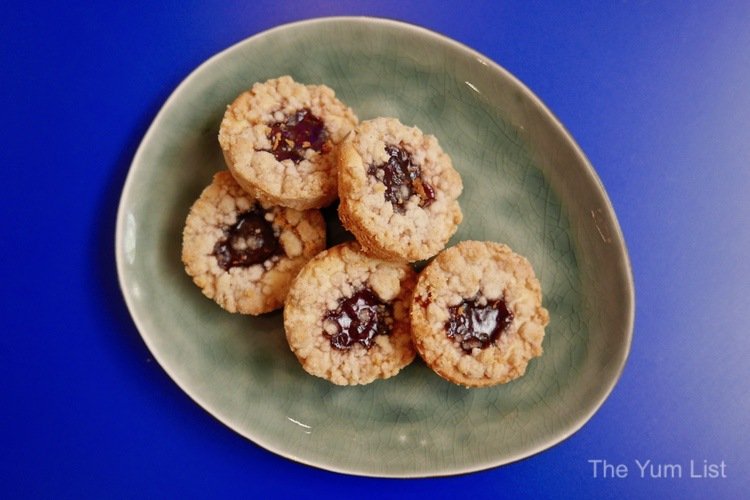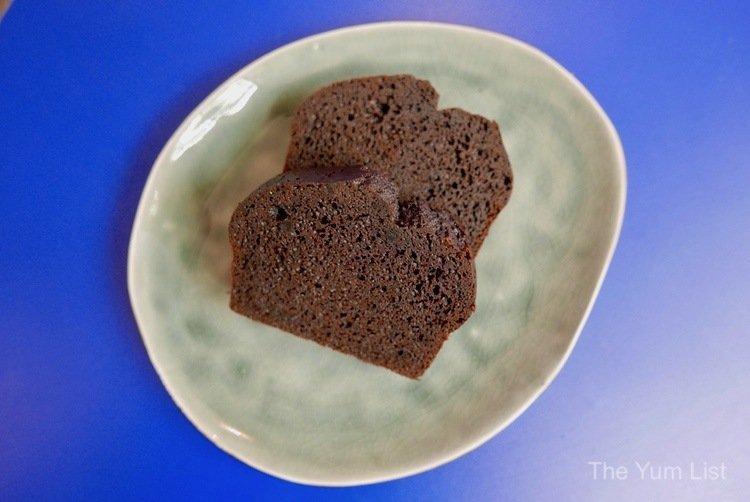 Lavender Chocolate Cake
I am always looking for a pop of colour and so I was immediately drawn to the Lavender Chocolate Cake topped with an Earl Grey Buttercream Frosting (RM 14.5). This decadent chocolate cake has the most wonderful hint of lavender in the base which highlighted the subtle notes of earl grey in the frosting. This dense cake is definitely one you would want to share!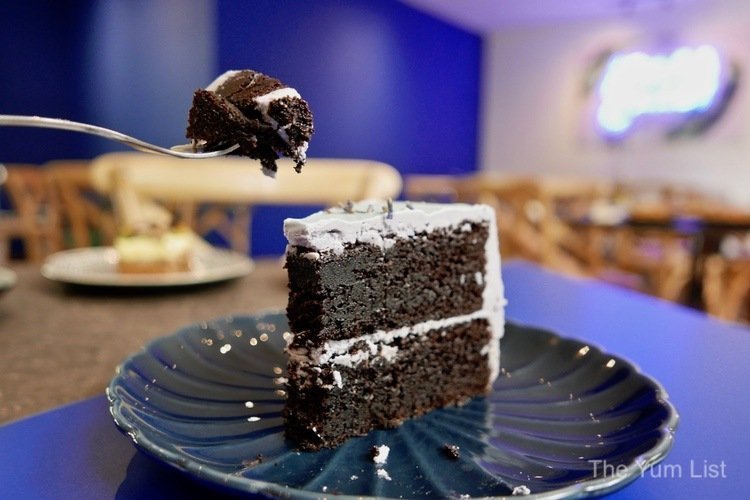 Strawberry Lychee Rose Cloud
Keeping in the playful theme the Strawberry Lychee Rose Cloud (RM 14.5) cake was simply divine. Looking like a dessert straight from a little kid's imagination, this fluffy Asian dessert made famous by Instagram is worth the indulgence. The rose flavouring is strong and gives the dessert some oomph, which pairs lovely with the soft cloud cake base.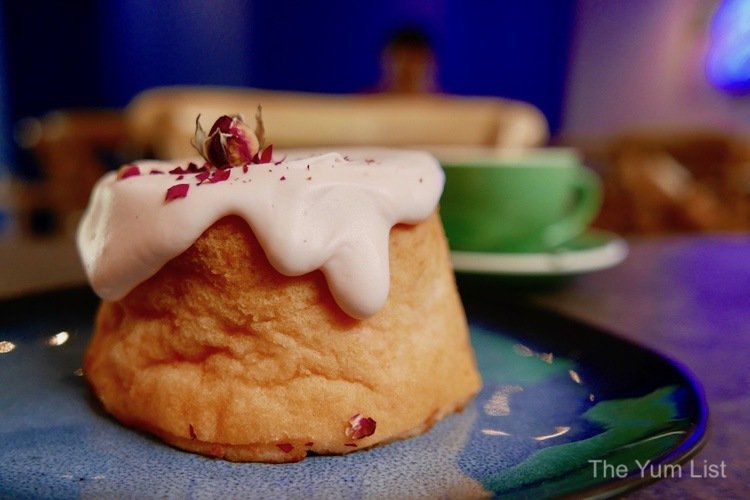 Pistachio Cake
From purple to pink to orange, up next as we work our way through the rainbow is the Pistachio Cake with an orange glaze (RM 14.5). Crunchy, sweet and salty with a definite citrus twang, this is a top-notch rendition of a classic cake.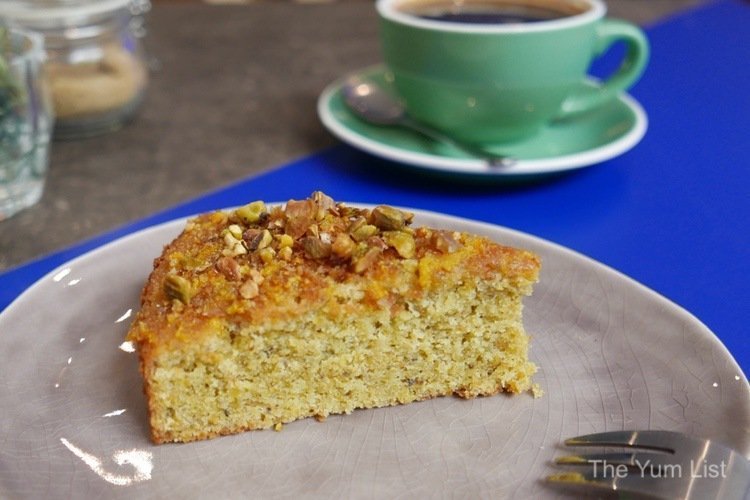 Kiara Cakes Menu – Lunch
With all that sugar coursing through our veins we take a small break from the sweets (fear not there are more coming) to try some of the many savoury offerings on the menu. A standout for sure was the Avocado Toast (25RM). Served on chewy homemade mixed herb bread, and topped with a generous portion of fresh avocado, soft boiled eggs and feta was superb. Not to mention the salty and chewy sundried tomatoes to top off this wonderful dish.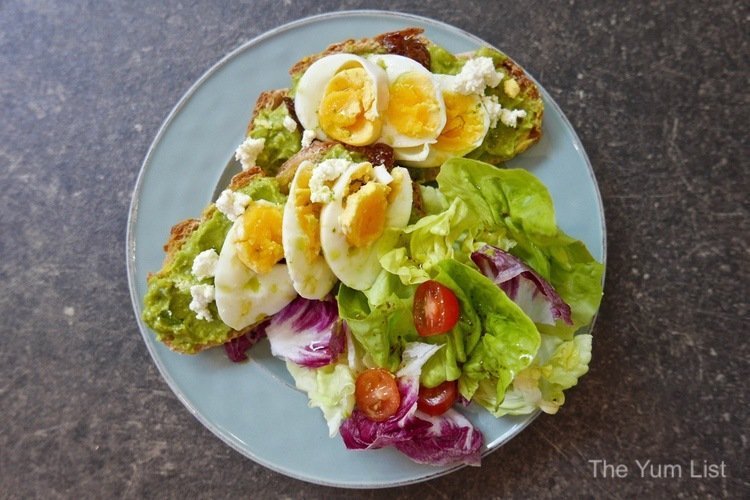 Keeping with our savoury theme a little longer the Curry Chicken Puff (RM 14), Turkey Ham Puff (RM 15) and Smoked Salmon Puff (RM 18) ensured there was a flakey, buttery yet filling protein-based pastry for all flavour profiles. As I nibbled away on the Salmon Puff trying to get ready for the next round of sweets, Monica sipped on Kiara Cakes homemade Kombucha (RM13). Monica excitedly exclaims, "It's like having a cocktail but without the calories!" Can't argue with that logic!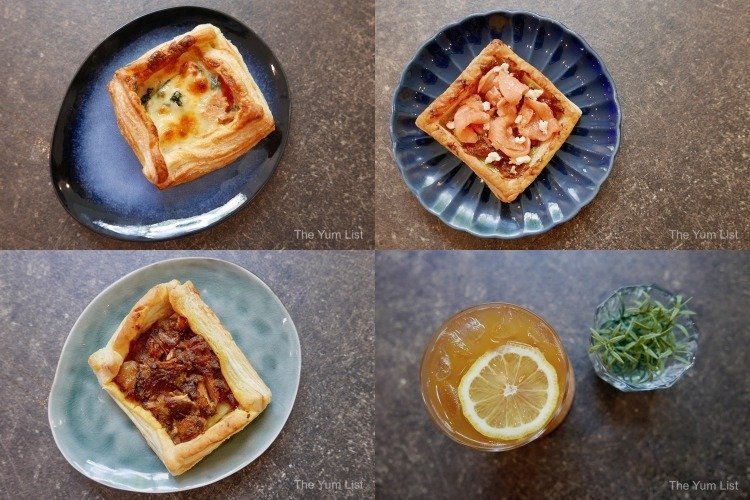 Kiara Cakes Dessert Café Mont Kiara
Salted Egg Yolk Croissant
To finish up our morning we move back to the sweets but bridge the gap between sweet and savoury with the Salted Egg Yolk Croissant (RM 8.5). This Asian dessert oozes salted egg yolk custard as you cut into a warm, fresh croissant. It's a little messy, but so are the best things in life!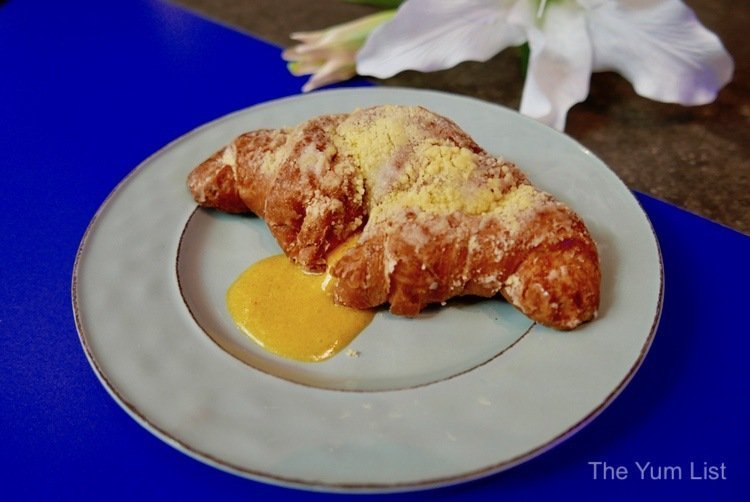 Burnt Cheesecake
After our croissant fanfare, I was excited to jump back into my comfort zone with a Burnt Cheesecake (RM 16) and I was blown away. Forgoing the crust, Burnt cheesecake intentionally "burns" the heavy cream to create an oh so silky consistency. Delightfully velvety, with an intoxicating vanilla scent this is a dessert for the ages. It sent both of us into a dizzying, sugar-induced frenzy as we kept going for just another bite!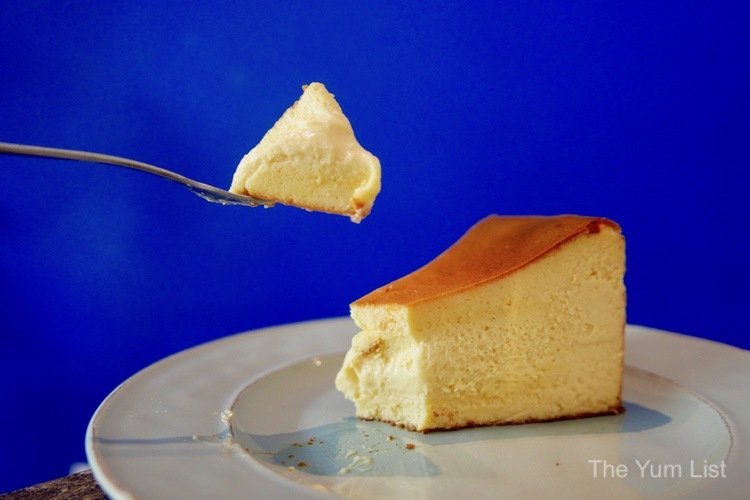 Scones
Also on the list of things to try are the homemade scones, which are warm, crumbly and served with a generous portion of clotted cream and a fresh and chunky berry compote (RM 11.5 for two)!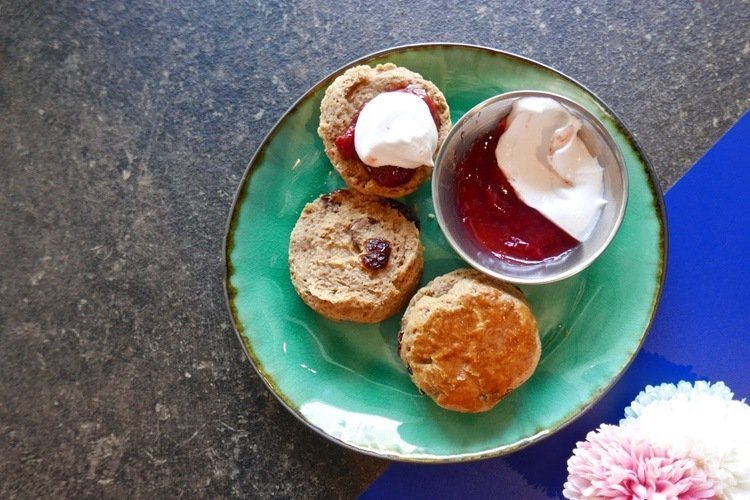 Macaroons
As the morning faded to afternoon, I managed to make room for the ADORABLE little macaroons I had been eying all morning. Kiara Cakes offers a range of flavours from chocolate mint, green tea, lavender, and caramel and to my absolute delight in animals! The unicorn macaroon and the panda were (almost) too cute to eat! At two macaroons for RM 12 this is an irresistible treat, in all senses of the word!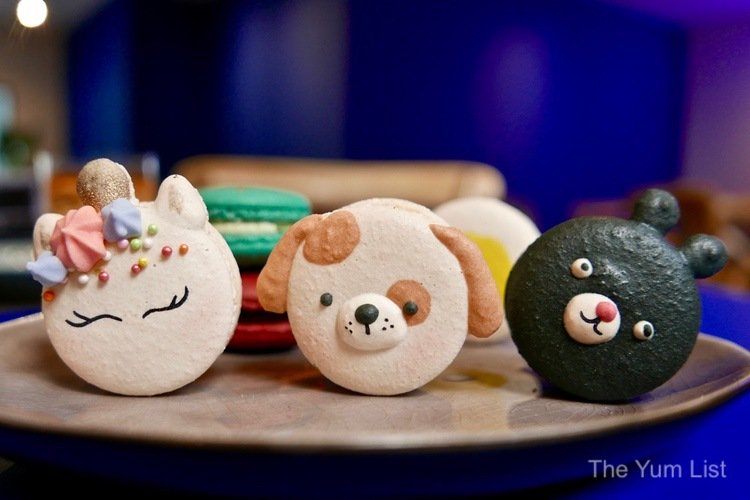 Kiara Cakes Review
Friendly, welcoming and with a wide range of sweets and savouries, Kiara Cakes is a special café that manages to offer a little something for everyone.
Reasons to visit Kiara Cakes: Charming neighbourhood vibe atmosphere good for friends, families and dates; they are serious about their coffee; sweet tooths will be in heaven in with our personal favourites the Lavender Chocolate Cake (Maggie) and Burnt Cheesecake (Mon).
Kiara Cakes
7-4, Vista Kiara Shoppe,
Jalan Kiara 3, Mont Kiara,
50480 Kuala Lumpur, Malaysia
+6 013 518 8000
www.facebook.com/Kiara-Cakes
Kiara Cakes Opening Hours
Monday to Friday: 8 am – 6 pm
Saturday to Sunday: 9 am -7 pm
Closed on Wednesdays
Like a good cafe hop? Find more of KL's friendliest cafes here.