Monica Tindall
Needing no signage because of its overwhelming popularity, Kafka Café has become a roaring success even though it's only a month old! Tucked behind the flying club there's no indication that there is a café here except for the constant stream of people entering and exiting.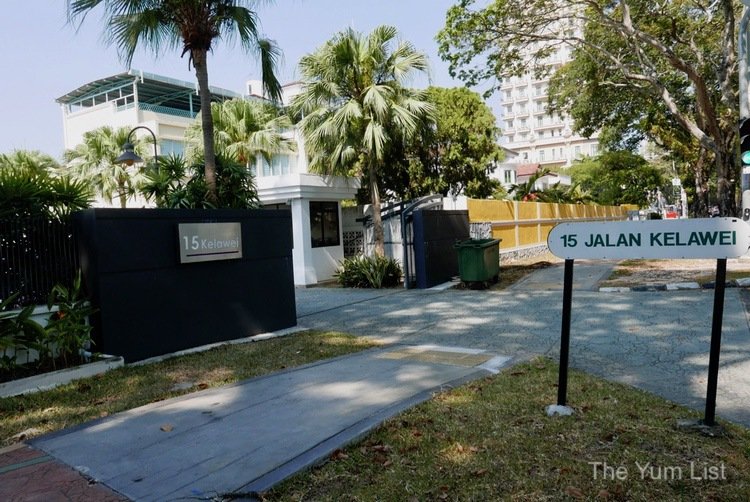 Part of the traction of the café stems from its beautiful setting. Raw cement floors and walls are simply furnished with wooden tables, old-school chairs and a handsome abundance of potted plants. The greenery keeps the area fresh and divides the space into smaller intimate areas. The second factor chalking up Kafka's favourability is its commitment to excellent coffee and a simple food menu to match. And lastly, and perhaps even most importantly, is the operations manager, Kishen Sag. It seems whatever this coffee god touches turns to gold.
We're at Kafka reasonably early on a Sunday morning and already the café is full. There's a good-humoured crowd of families, couples and friends both old and young. Even with the café at capacity, the staff make us feel relaxed and don't at any time pressure us to speed things up.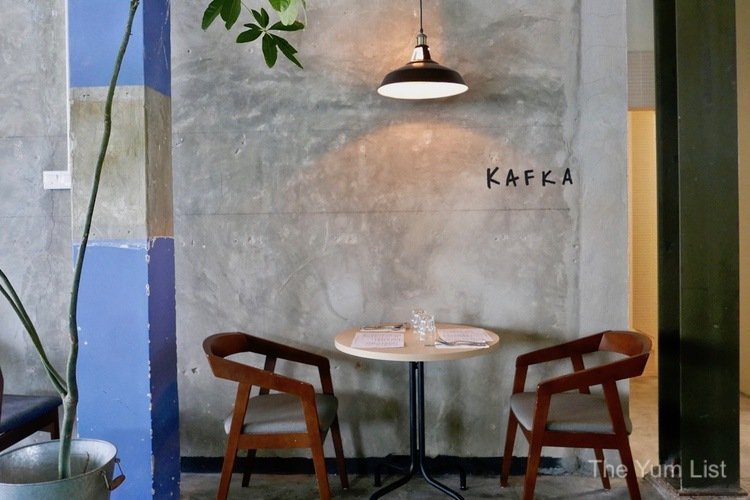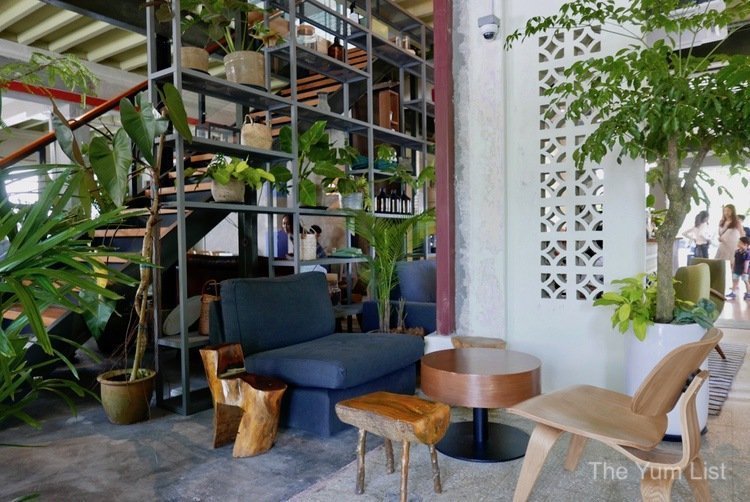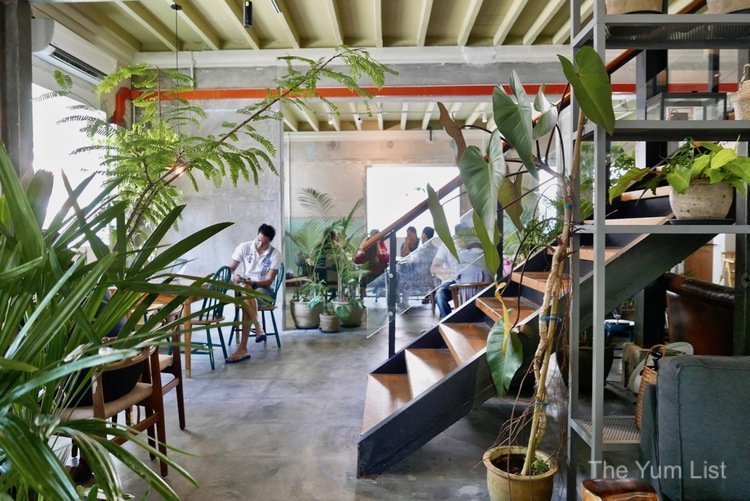 Kafka Café Penang Menu – Food
We sample a number of dishes from the all-day brekkie menu along with some lunch and dinner items available from 11 am onwards.
Hubby and I are both big pumpkin fans so the Roast Pumpkin Soup with Toast (RM 14.90) immediately catches our eye. It's thick and creamy with a mild thread of spice from black pepper and comes with a thick slice of rye bread.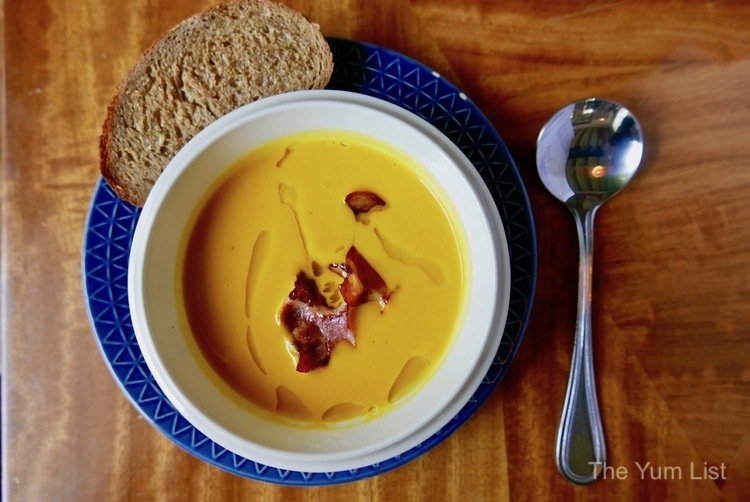 I am happy to see a number of healthy choices on the menu and the Sweet Potato, Lentil and Feta Salad (RM 24.90) seems too good to resist. This hearty serving consists of roasted sweet potato, pumpkin, lentils and a crumbling of feta over the top. Hubby surprisingly likes this one just as much as I do.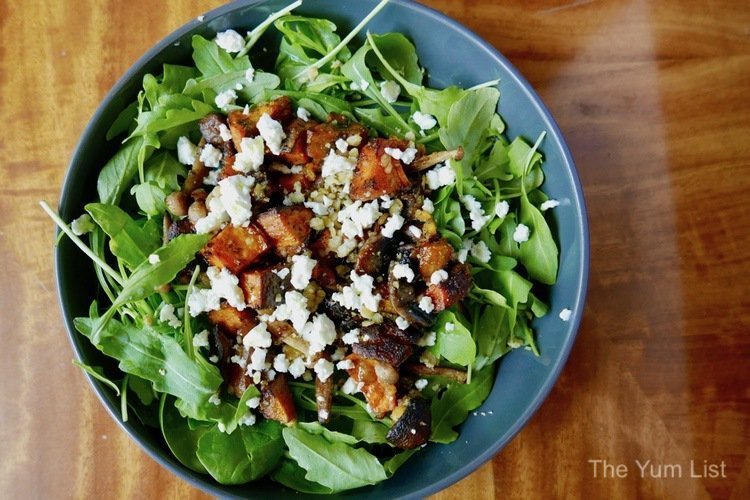 We try something from the brekkie menu too, which we're delighted to see is served all day long. Sautéed Mushroom Egg Benedict (RM 23.90) is another meat-free option with mushrooms generously covering a toasted piece of rye, topped with two poached eggs and finished off with a tangy Hollandaise sauce. A crisp salad of mixed lettuce and purple cabbage along with fried onions and potatoes turn this egg dish into a complete meal.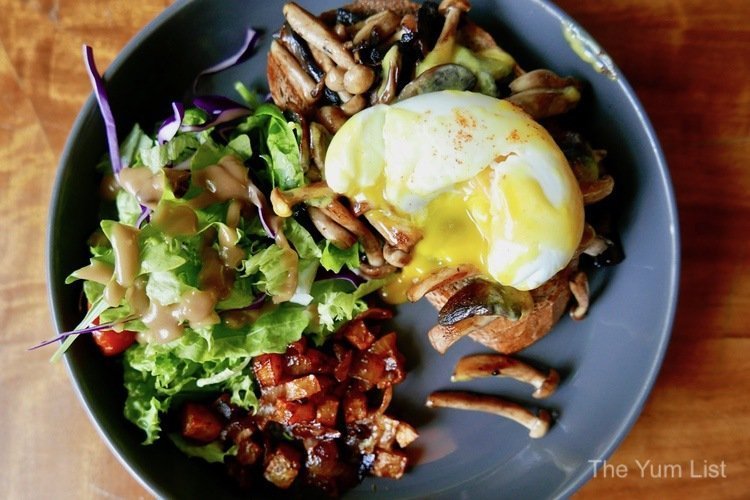 Kafka Café Penang Menu – Something Sweet
Guests can choose from a range of cakes from home bakers displayed on the counter. Burnt Cheese Cake (RM 13.90) and Carrot Cake (RM 13.90) are two of their best-sellers. The cheesecake is velvety smooth and the carrot cake has just been warmed in the oven toasting the nuts and slightly melting the cream cheese. They're both good with that unidentifiable character that comes only from recipes made with love in someone's home.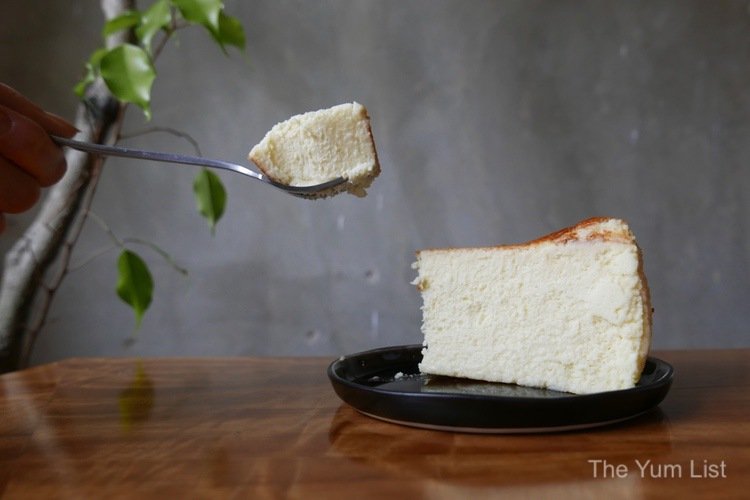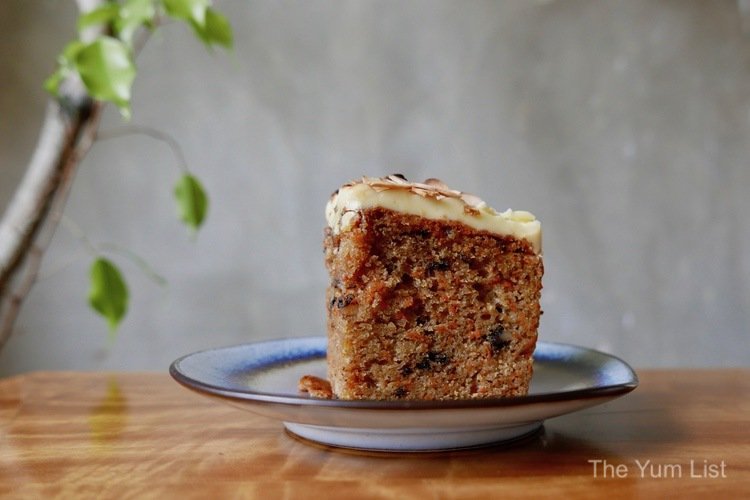 Kafka Café Penang Menu – Drinks
Coffee is a big drawcard here with expert baristas brewing locally roasted beans. Unfortunately, today systems experience an opening glitch and the water pressure is not allowing the coffee machine to work. Poor guys! They have a crowded café and no coffee. I feel the staff's disappointment but they have plenty of drinks to substitute.
Cold-pressed juices are made in house and hubby is happy with a simple Orange (RM11.90). They also have shakes and the Oreo Milkshake (RM12.90) I'm encouraged to order I'm told tastes just like crushed Oreo ice cream. It is indeed rich and creamy and piled with a topping of whipped cream and crushed Oreo crumbs. A range of hot and cold teas provide a temporary fix for caffeine as well.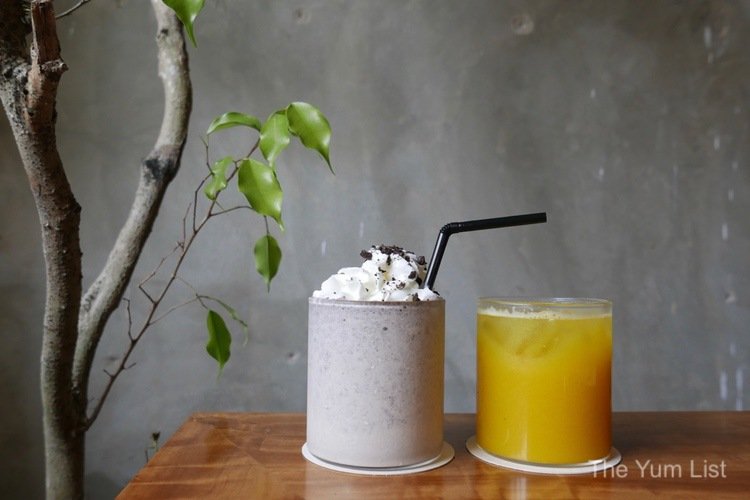 Kafka Café Penang Review
While we missed our morning cuppa here, it only gives us more reason to return once the opening kinks are worked out. The verdant setting and feel-good atmosphere are bound to keep the crowds coming in and we plan on being part of them.
Reasons to visit Kafka Café Penang: a beautiful green setting that feels like a breath of fresh air especially on a hot day in Penang; lots of meat-free options; must return for the coffee.
Kafka Café Penang
15, Jalan Kelawai
10250, Georgetown
Penang, Malaysia
+6 04 218 9726
www.facebook.com/kafkapenang
Kafka Café Penang opening hours
Daily 8 am – 10 pm
Tuesdays last order is 6:30 pm
Breakfast is served all day.
Lunch/dinner is available from 11 am – 9:30 pm.