Words: Maggie Casey   Photos: Rich Callahan
As I stepped into the elegant foyer of OpenHouse KLCC, I felt as if I was walking into a movie set. The elegant spiral staircase, the plethora of fabrics and textures, and the myriad of vibrant colours immediately ooze splendour and luxury. Tucked away above ACME Bar & Coffee and Delirium Café outside KLCC shopping centre and overlooking the park, OpenHouse feels like a majestic escape from the tourist and shopping mayhem of KL's city centre. Our visit though was not for the restaurant but rather a search for zero proof cocktails and Malaysia's first bartender-branded bar – OpenBar by Shawn Chong.
Zero Proof Malaysia, OpenBar by Shawn Chong KLCC
When Monica contacted me about the bar at OpenHouse KLCC, OpenBar by Shawn Chong and zero proof cocktails I was immediately enthused. OpenHouse has been getting a lot of chatter as a new fine dining restaurant focused on celebrating Malaysian customs, foods, ingredients and styles. Even the name itself is a nod to the tradition of Malaysians holding "open houses" during festive seasons to welcome family and friends in to celebrate, share food and drink and enjoy. Our trip today was focused on the bar, which intrigued me as I was curious to see how OpenBar by Shawn Chong would combine the desire to appeal to all Malaysians – both people who drink and those who do not.
First Bartender-Branded Bar in Malaysia
OpenBar by Shawn Chong is the brainchild of renowned KL bartender Shawn Chong, who fresh off his win as best bartender 2018 at the KL Bar Awards is something of bartender legend in the city. Chong's name is actually a part of the branding of the bar, which ensures that all guests know their drinks will be of premium quality.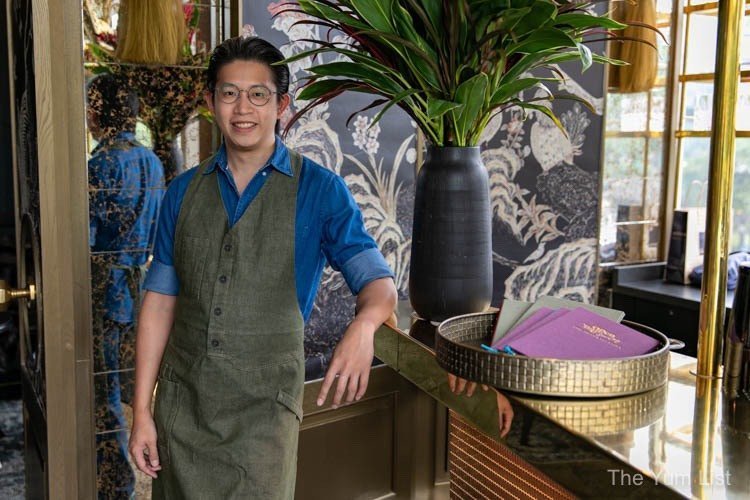 Zero Proof Cocktails
As we settle into the extravagant OpenBar by Shawn Chong, Chong explains that the menu is divided into two parts: "Zero Proof Cocktails" and "House Signature Cocktails." Zero proof is the term used for drinks that are hand-crafted and curated like a cocktail the only difference being that there's no alcoholic content: instead, an ingredient called Seedlip is used. Seedlip is a non-alcoholic spirit, that goes through a similar distilling process that, for example, gin would, and works in drinks to help carry flavours as liquor does just minus the actual booze.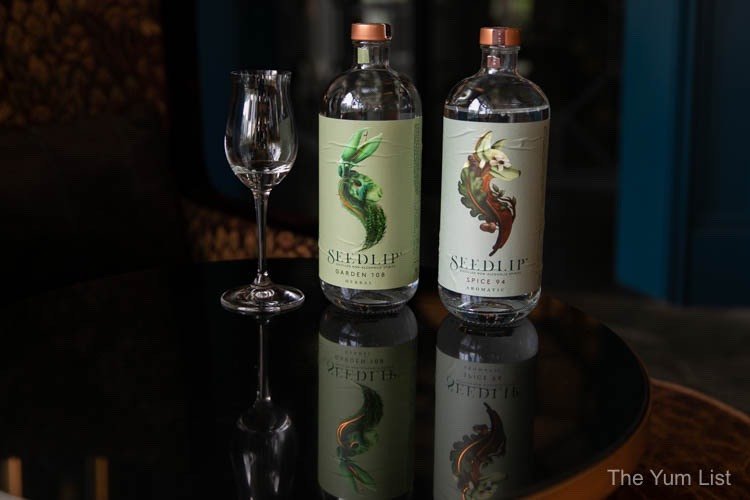 Zero Proof Cocktails Malaysia at OpenBar by Shawn Chong
This zero proof cocktail trend was news to Monica and I and I must admit we were sceptical but also intrigued. As I watched Chong make our first zero proof cocktail, I was struck by how it was mixed, shaken and crafted in identical fashion to an alcoholic drink. The Spice Road (RM 43) was made with Seedlip spice, with passionfruit being the dominant flavour. The splash of orange and zest of lime made this drink wonderfully refreshing. In keeping with the Seedlip spice base, both the Chinoiserie (RM 39) and the Cintamani (39) delighted as well. The Chinoiserie was light, with a stellar combination of elderflower syrup and jasmine tea making up the bold flavours, while the Cintamani's flavours of cinnamon and nutmeg gave this drink a slightly heavier more rich finish. Both standout drinks.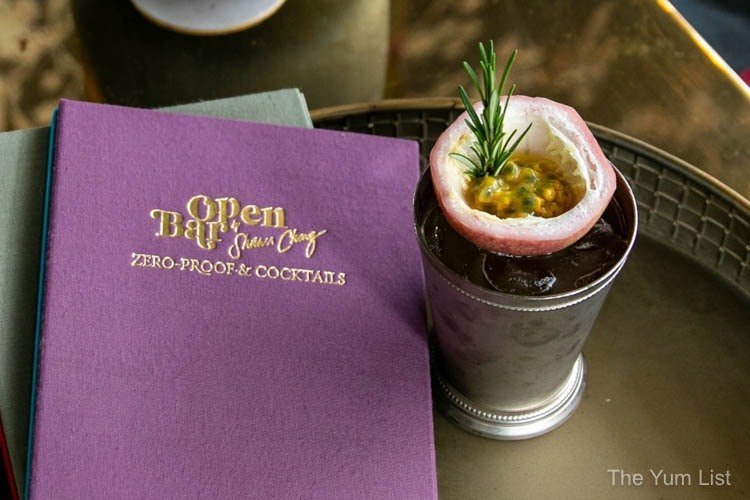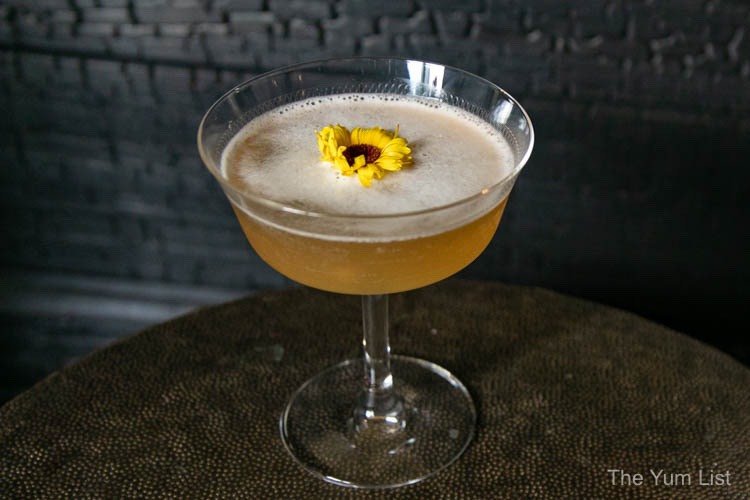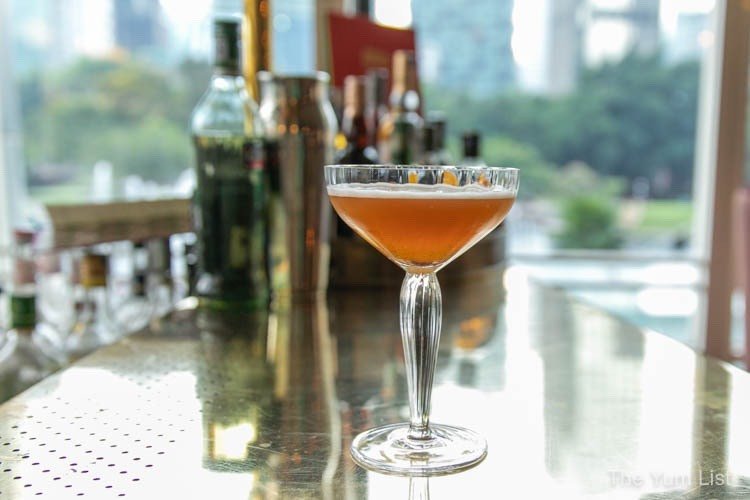 Other highlights on the zero proof menu were the Pepatung (RM 43) whose base spirit of Seedlip Garden, gave the drink a slightly sweeter more floral base. Pepatung means dragonfly, and this pink drink delighted as the rose syrup, pineapple, watermelon and tonic all fluttered around on your lips leaving on your tongue a tangy citrus finish.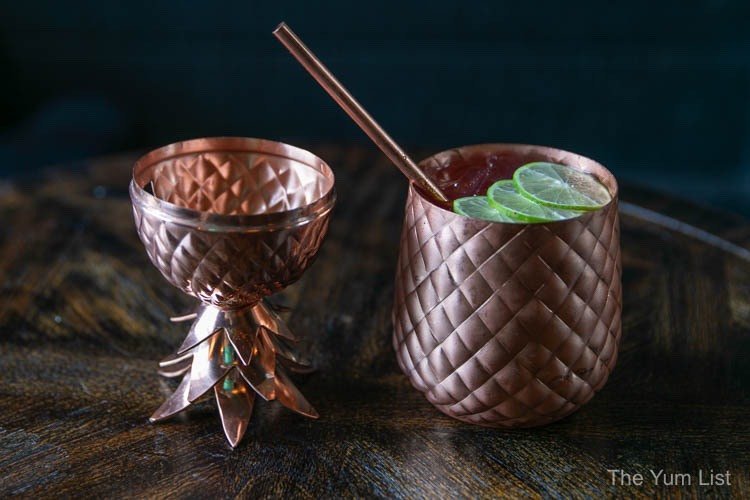 In keeping with the restaurants focus on Malaysian flavours and ingredients the Bulan Purnama (RM 43) was a classic Pandan styled drink. A splash of ginger ale gave the drink some bubbles while the honey, ginger and lime provided this elegantly presented drink a bit of a kick. The ginger and lime certainly had me revved up, so the Kerabu Kasturi (RM 43) was the perfect final drink to round our zero proof tasting. Made with coconut juice, Seedlip garden, calamansi and soda water, this drink definitely relaxes you as the sips of tropical bliss allow your mind to wander to a beach paradise.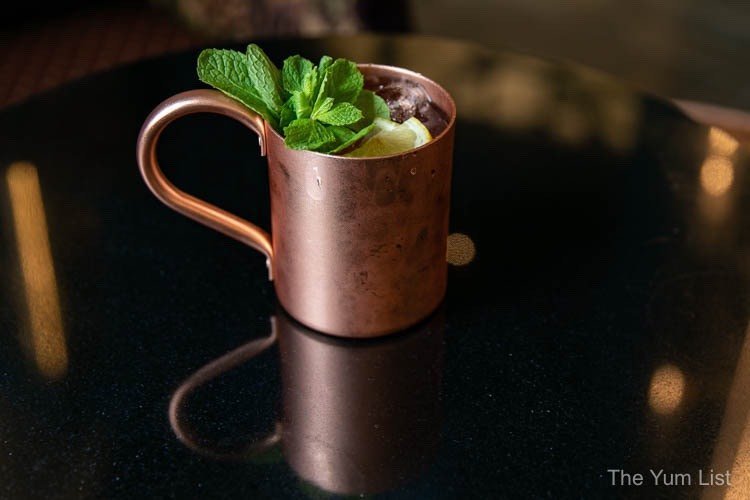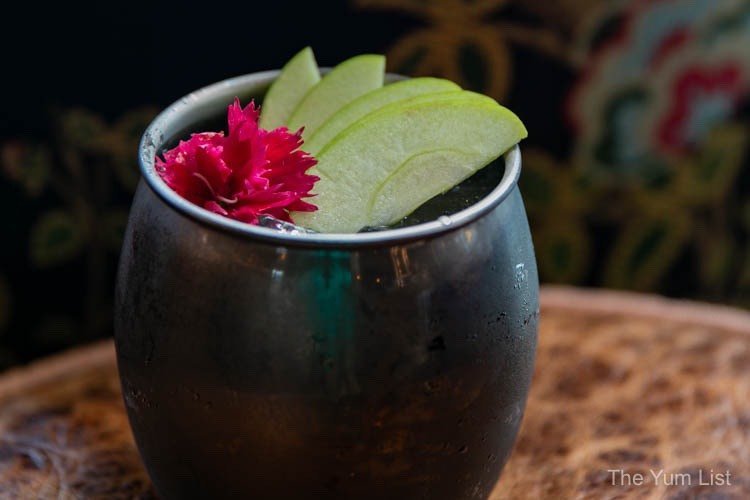 Cocktails at OpenBar by Shawn Chong
Feeling rejuvenated and hydrated from all our Seedlip, Monica and I are looking forward to getting back into our comfort zone and by that, I mean cocktails with spirits! The idea of the bar is to have drinks in which the garnishes act not simply to compliment the drink but instead to enhance and stand as their own elements. Each drink aims to be an aromatic experience with sight, smell and flavour all playing roles. This concept is on display in drinks like Passion Torch (RM49) in which the eclectic combination of whisky, turmeric, passion fruit, apple juice and ginger flower create a drink that penetrates all senses, with each sip feeling different than the last. Truly a wonderfully unique drink, with so many different notes. My personal favourite the Ember Manis (RM39), is also indicative of this fully aromatic experience. Styled after an Old Fashioned, this drink is garnished with roasted Sarawak pepper that gives off the scents of embers as you sip. The addition of cayenne pepper gives the whisky and bourbon base a fiery finish.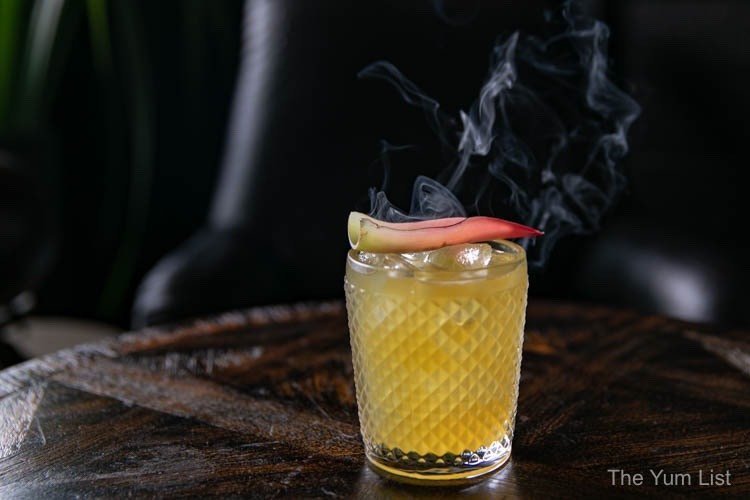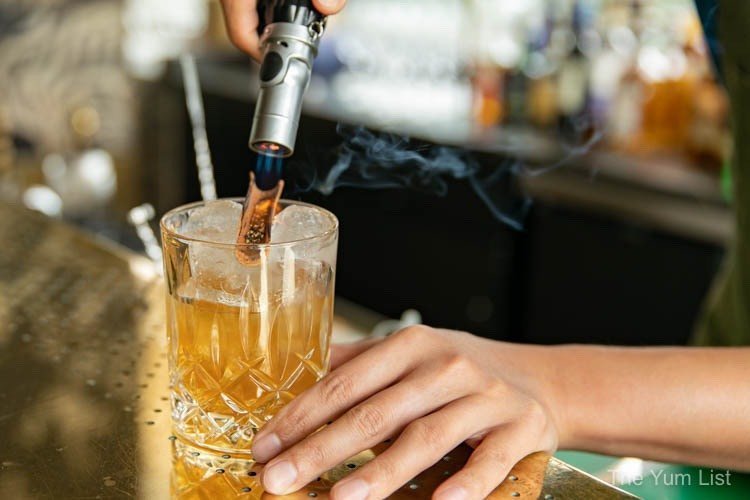 Malaysian Inspired Craft Cocktails at OpenBar by Shawn Chong
Feeling all fired up, I thoroughly enjoyed the change in tastes as we delved into the sweeter side of the menu. Kupu Kupu Ungu (RM 39) is stylized after a martini. The butterfly pea ingredient makes this drink a beautiful purple, while the asam boi and gin work with the peach and honey to create a cocktail that is refreshingly sweet yet expertly balanced. In keeping with the gin-based drinks, the Roselle Clover (RM 39) was more tart due to the citrus and lemongrass juice, however, the egg white mixed into it made it one of the heavier drinks of the night. Beautifully garnished with delicate purple flowers this was a drink I kept reaching back too. One of the things we like best about the OpenHouse bar is the focus on Malaysian flavours, thus I was thrilled to learn that the Seri Screwpine (RM39) which is a vodka based drink with a definitive pandan flavouring is made with water extracted from the pandan leaf itself. Talk about commitment to authenticity. If you like your cocktails on the sweeter side, this is a must try. Always keeping their Malaysian clientele in mind Kopi Latte (RM 39) was our final cocktail of the evening and was inspired by the classic Café Latte, a much-beloved drink in Malaysia, but made entirely with coconut milk instead of dairy. The rum, coconut and hazelnut made this drink feel indulgent and healthy all at the same time, it was a win-win!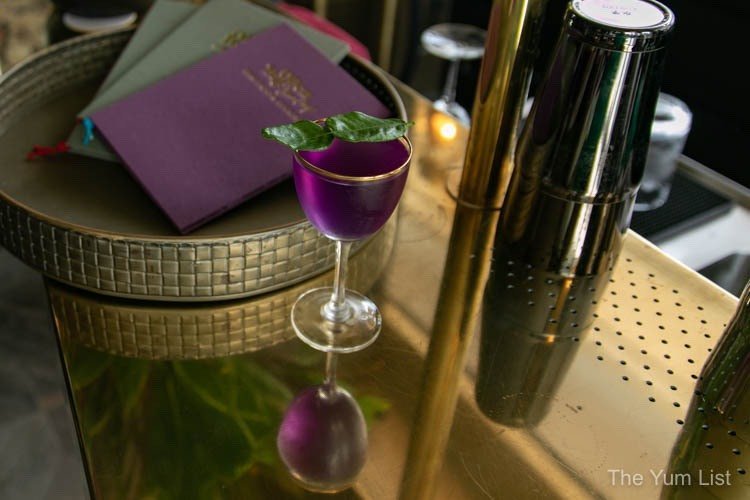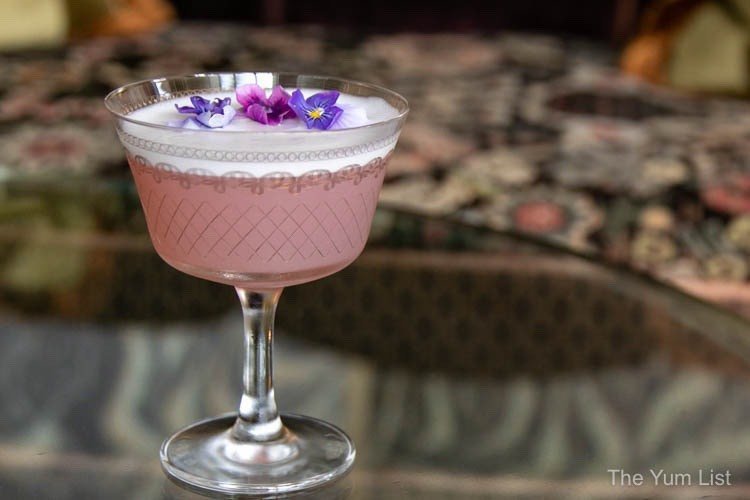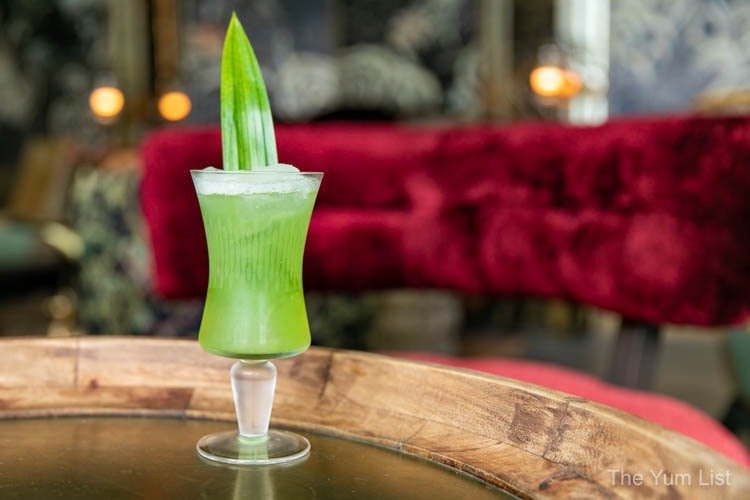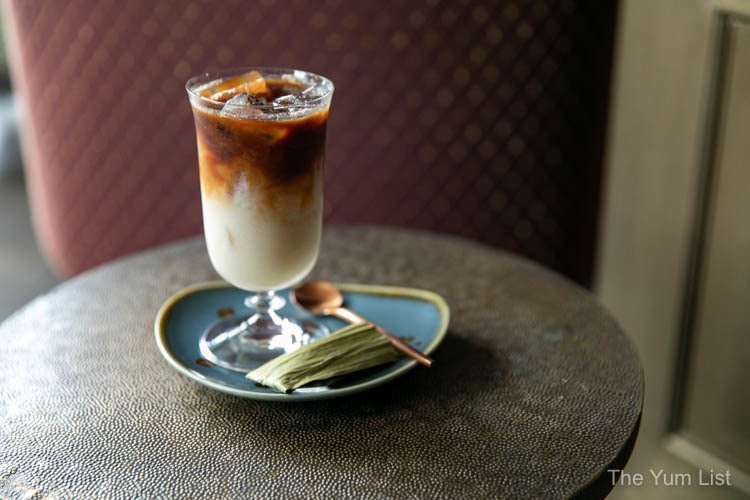 OpenBar by Shawn Chong Review
OpenBar by Shawn Chong is a divine and detail-orientated experience (every single drink had their own glass!) in which quality and luxury are served to guests in abundance. It's a truly opulent place to enjoy a cocktail, zero proof or otherwise in the heart of our glistening city centre.
Reasons to visit OpenBar by Shawn Chong: Malaysia's first bartender-branded bar; zero proof cocktails for those looking to skip the alcohol; focus on Malaysian culture and ingredients – try the Ember Manis; opulence and luxury at every turn.
OpenBar by Shawn Chong
OpenHouse KLCC
G48 Suria KLCC | Lakeside
Kuala Lumpur, Malaysia
+6 0 2162 0888
www.facebook.com/openhouseKLCC
OpenBar by Shawn Chong Opening Hours
Sunday- Thursday 11 am – 12 am
Friday- Saturday 11 am – 1 am
Shawn is in the house for a week every month.
Check out OpenHouse KL's Facebook page for the next date.