Words: Anna Chew     Photos: Monica Tindall
If The God of The Sea threw a feast, it would most likely look like the meal we had at the Poseidon Reserve Caviar & Oyster Bar (Poseidon). Located in the Shoppes at Four Seasons Place, Poseidon welcomes you with their signature scallop teal tiles and the enticing caviar and oyster display upfront.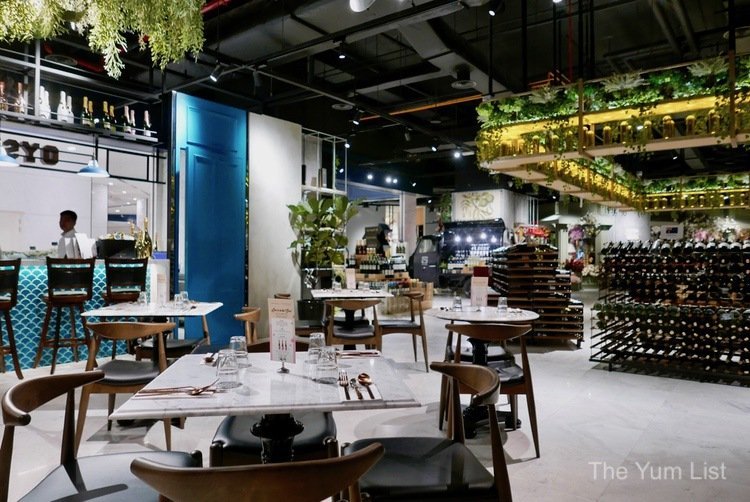 What the eye sees, it wants, and so we open with their signature items, caviar and oysters. The term caviar is reserved only for roe which is from the sturgeon fish. With over twenty varieties, Poseidon has the largest range in town, producing four of their own. Patrick, one of the proprietors, takes us through a traditional tasting and gives us pointers on the correct way of enjoying caviar.
Poseidon Reserve Caviar & Oyster Bar – How To Eat Caviar
Mother-Of-Pearl or wooden spoon is used to scoop caviar onto the top of the hand between the thumb and index finger. This is the only spot that does not sweat, and the spoon ensures no metallic taste is passed on. From there, take in the aroma and taste it within three seconds, having the tongue pop the caviar against the palate of the mouth to spread the flavours. Expect a briny slimy liquid with a soft texture.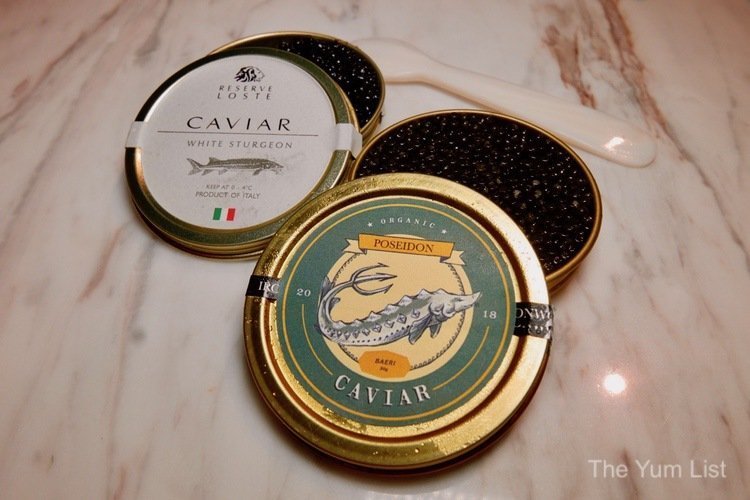 Given that we're more exposed to roe as toppings or with our Japanese fare, we often expect a firmer texture with a more pronounced pop. There is the option of the organic caviar, less liquid but with more crunch. The Organic Caviar Baerii (RM288 for a 30g can), is served with blinis, sour cream and onion. Organic, in this case, refers to sustainable farming, where the roe is extracted by massaging the belly of the sturgeon. Caviar pairs well with Champagne or Chablis and also vodka, all of which are available and here at Poseidon.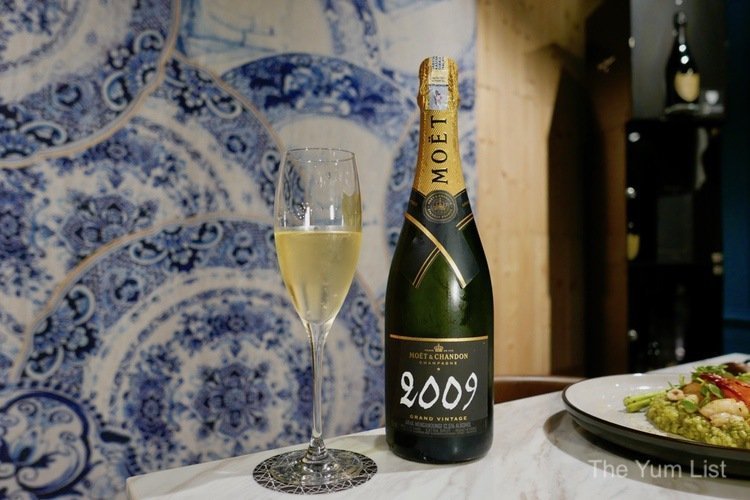 Poseidon Reserve Caviar & Oyster Bar Oyster Varieties
Posiedon carries one of the largest range of oysters, over 25, well shucked and fresh, we highly recommend you try the local varieties (prices shown for a set of 3). The White Pearl, France or Penang variety (RM80) hits you with brine and is crisp and plump. Muirgen, Penang (RM50) is similar but with a cleaner finish. You'll notice that the local oysters have more texture to chew on and are milder in flavour compared to the imported varieties; Fat Bastard, Australia (RM55) briny, crisp and metallic, and its little brother, the Shigoku, Japan (RM50) smokey on smell, very sweet and plump. For those that like it sweet, there is also the Gillardeau, France (RM45) for more meat, and you can't go wrong with the Totten Inlet Virginaca, France (RM45) mineral, creamy and all an oyster needs to be. Undoubtedly fresh, the only choice you have to make depends on your taste profile.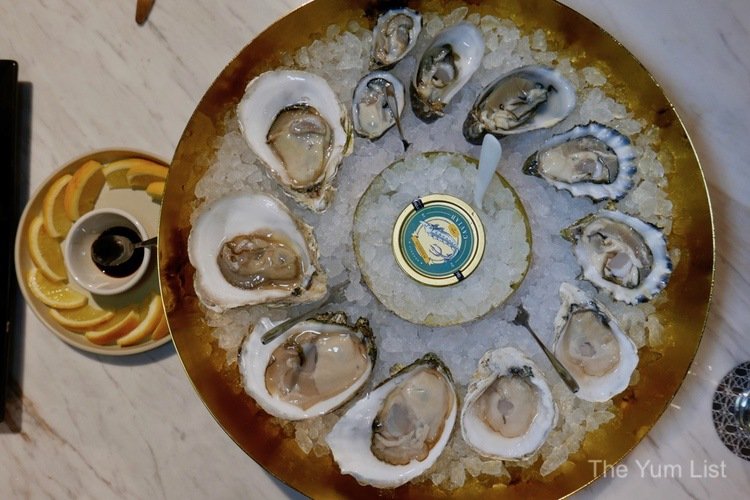 For oysters, we also recommend the Canadian Rock Oyster (RM70) baked with aged parmesan and cheddar which is an extra RM9 for three oysters of choice. You can taste both the freshness and creaminess of the oyster and the distinct taste of the cheese, all this without filling up on just one dish. That's the beauty of the dishes at Poseidon. Their cream-based dishes are well executed, light, yet flavorful. They understand that fresh seafood is both the song and the dance.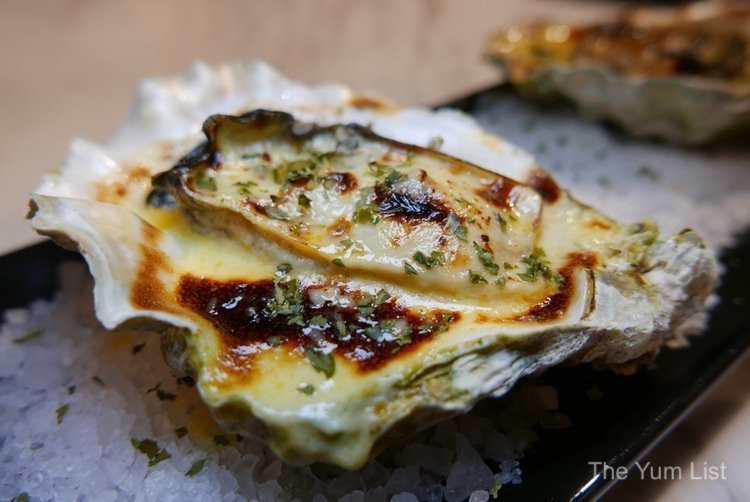 Poseidon Reserve Caviar & Oyster Bar Menu
If you are planning a seafood and champagne afternoon, we suggest other finger food such as the Taramo Trio (RM30), salt-cured smoked cod roe three ways; traditional, truffle and sea urchin, served with their blinis. The blinis are quite something else, you might find yourself needing a top-up! For those into anchovies, there is the Sicilian Starter (RM28) with olives and feta. Another good pairing dish is the St Basil's Scallops (RM52), grilled just right and bathed in creamy basil pesto.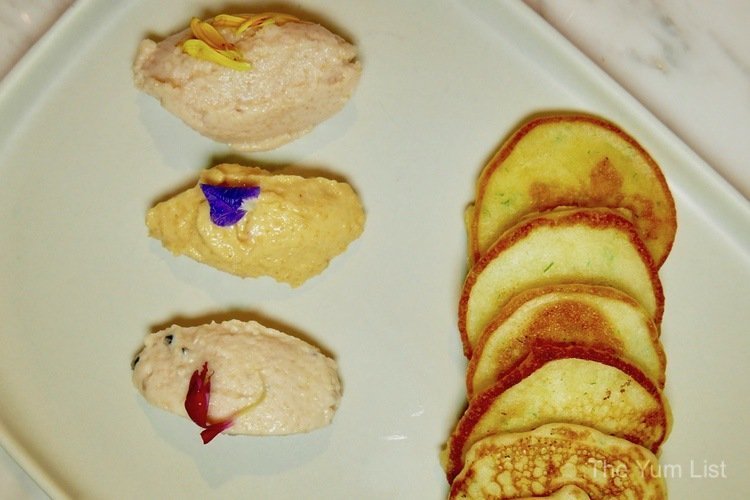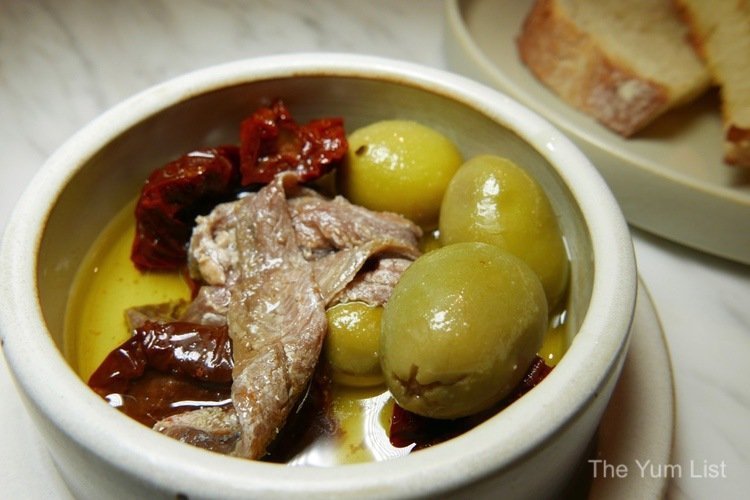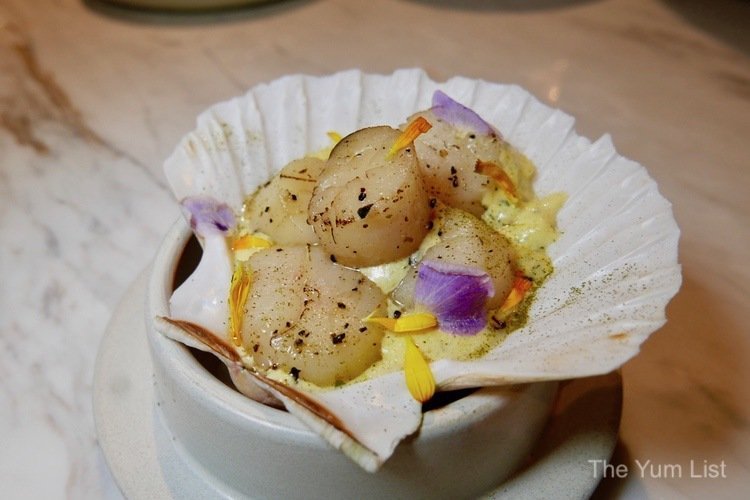 The greens aren't to be ignored, the Pirate's Favourite Salad (RM32) is a dish we truly love. Snow crab legs with avocado and preserved peach are flavors amalgamated in heaven. Order it! For those into crab claws, Claw Me Miyagi (RM40) is lightly seasoned with herbs and poached in butter, so tasty, one is tempted to ignore the bed of salad.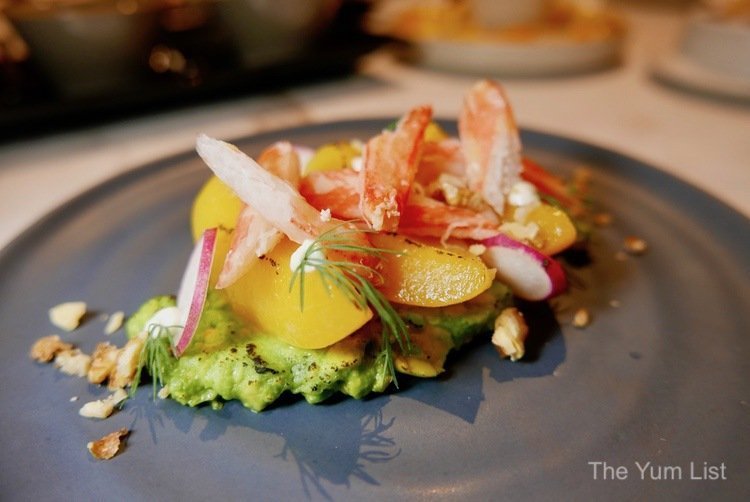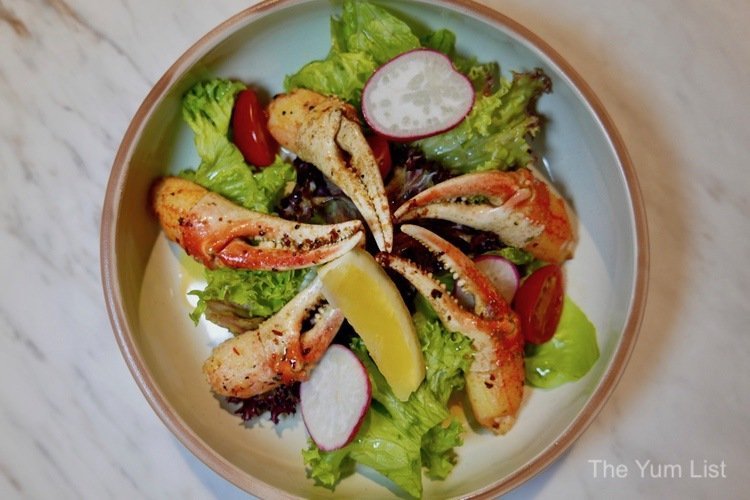 If you're intending to get acquainted with more bubblies, Poseidon is not short of sharing plates, great for dipping with fresh country bread. One that stands out is the Creamy Prawns (RM45), baby tiger prawns in a cayenne lemon cream with potatoes. For those into tomato-based sauces, you must try the Mussels In Red Broth (RM38). We guarantee you'll mop the last drop of that broth with your bread.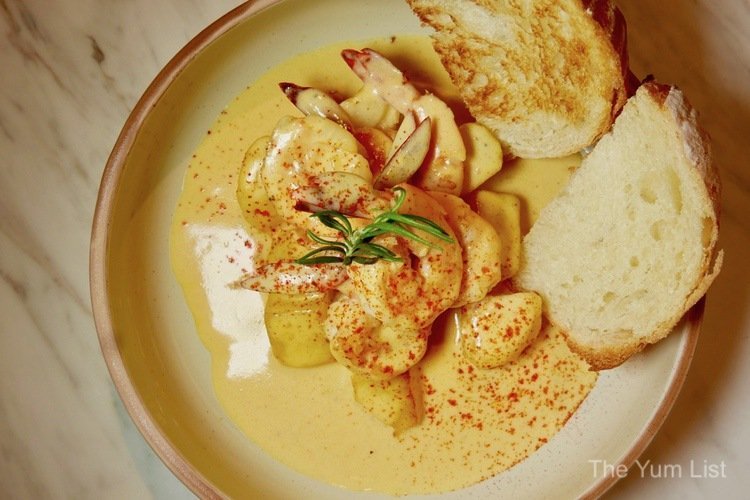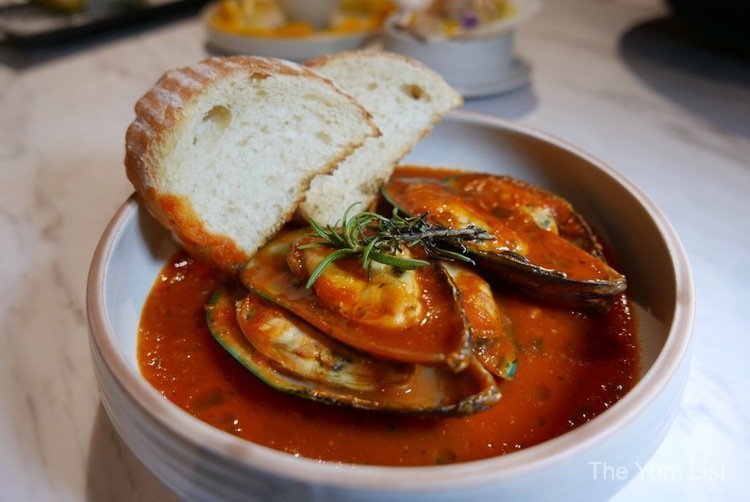 If you're there for dinner or a hearty lunch, go for Baker's Street Grouper (RM58), Patrick's personal favourite. The delicious capsicum sauce pairs really well with the freshly baked grouper. For the cod lovers, there is the South American Black Cod (RM70) poached on a bed of truffle cauliflower puree and served with locally sourced grilled vegetables. This is a light and clean option for a main. For something heavier, you may want to sample Bobby The Lobster & His Risotto (RM88), a spinach infused risotto sprinkled with hazelnuts and topped with boiled lobster. If you're yearning for local flavours, share The Tamarind Tiger (RM36), huge tiger prawns from Sabah cooked with tamarind sauce and topped with almonds.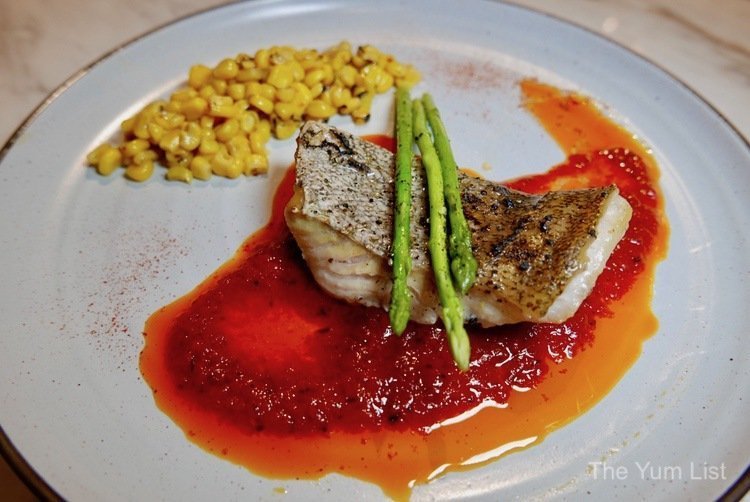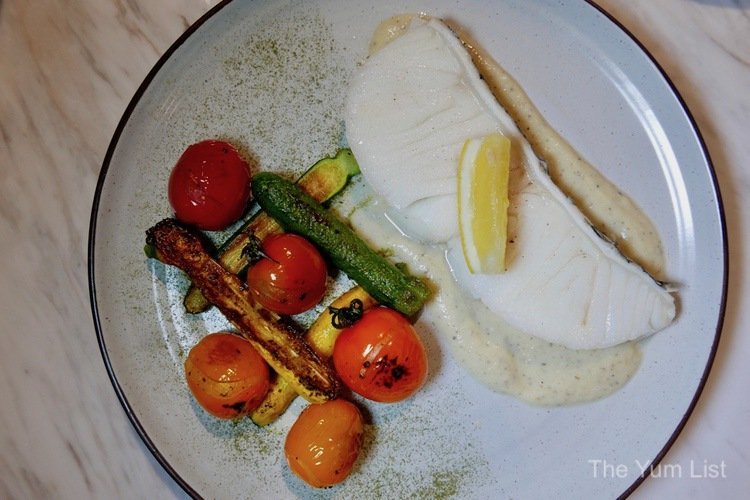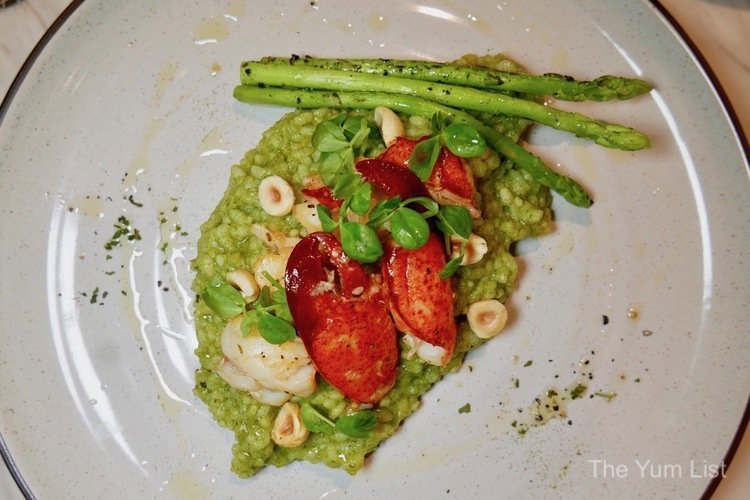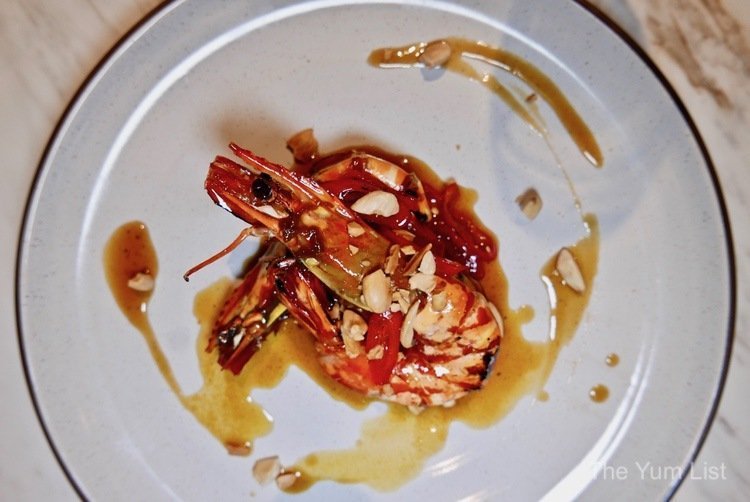 Over 10 dishes later, all normal portions and not counting oysters and caviar, we were fed and happy but not overstuffed. Then the realization hit! If there is just one ask from a restaurant serving seafood, it is freshness. It doesn't leave you bursting at the seams but instead, fulfilled.
Reasons to visit Poseidon Reserve Caviar & Oyster Bar: Where else if you're thinking oysters and caviar! A great place to visit in a group for champagne afternoons or a nice dinner over choice seafood in a quiet setting. Poseidon is also a go-to for an impressive array of uncomplicated seafood dishes, western-style and non-buffet. On Wednesdays, they have a ladies night promotion from 4pm-10pm where oysters are 1 for 1.
Poseidon Reserve Caviar & Oyster Bar
Level B1, Shoppes at Four Seasons Place
145 Jalan Ampang
50450 Kuala Lumpur
+6017252 6206
www.facebook.com/poseidonreserve
Poseidon Reserve Caviar & Oyster Bar Opening Hours
Monday to Sunday
10:00am-10:00pm
Lover of seafood? Find more seafood restaurants in KL here.