Words: Anna Chew Photos: Monica Tindall
Standards are set pretty high when dining in an establishment called Atas, located in one of the world's most Instagrammable hotels. From the terracotta birdcage into the salon with the grand double staircase and striking copper ceiling, it will feel as though you have rolled the Jumanji dice and appeared in a luxury urban jungle retreat.
ATAS Modern Malaysian Eatery, The RuMa
Atas is a journey that continues from the foyer, up the grand staircase and towards its drawing entrance, an ode to Malaysia's tin mining history. The open kitchen detailing, with tiles from Royal Selangor, is a stunner. The dining hall is spacious and elegant with classy half-moon banquette seats. For smokers, there is an outdoor option on the verandah sheltered by trees.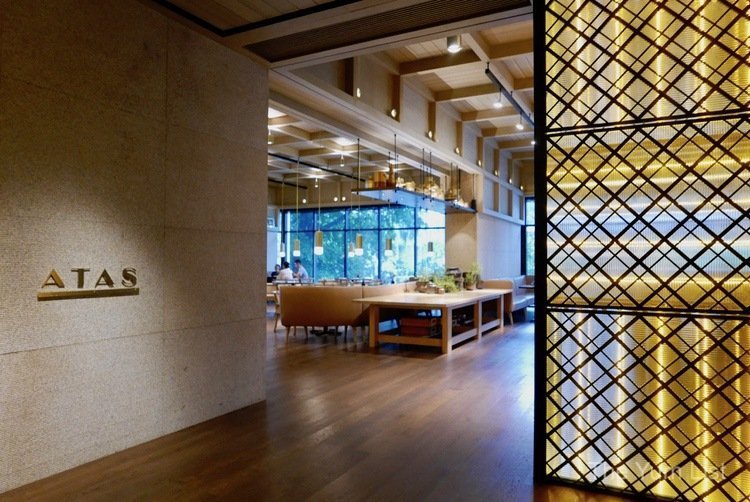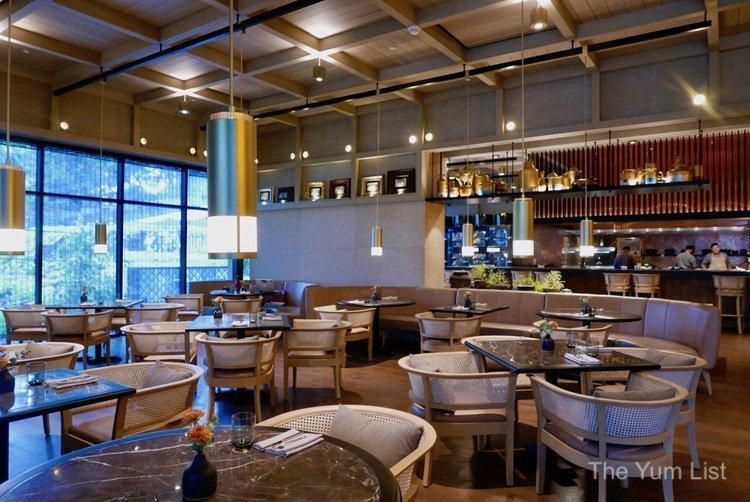 ATAS Modern Malaysian Eatery – Executive Chef Tyson Gee
Vancouver-born and trained in Melbourne, executive chef Tyson Gee brings with him an almost startup-like vision for ATAS. He first set foot in Malaysia during his interview. His immersive research into the local ingredients prior uncovered varieties which even many locals have not even heard of.
In the same way Andy Hall, the interior architect approached the design of the hotel, you can sense Gee ruminating on his menu. Both present a modern-day narration of the Malaysian story; evocative but respectful, be it of the produce of the land or the native elements.
Gee elects for simplicity in his craft, food with big, bold flavours that can be eaten daily, and balances it off with hints of something floral, aromatic or citrusy. You will discover this across his offering.
ATAS Modern Malaysian Eatery – Menu – Starters
The menu is designed for sharing, portions are moderate, and you are after all eating "at home," referencing the Malay name of the hotel.
The cocktail menu is extensive, and there is a good selection of wine by the glass. We had the 2014 Weinreider Grüner Veltliner (RM55), which paired well throughout the meal. This particular variety is a signature grape from Austria, vibrant and great with big flavours.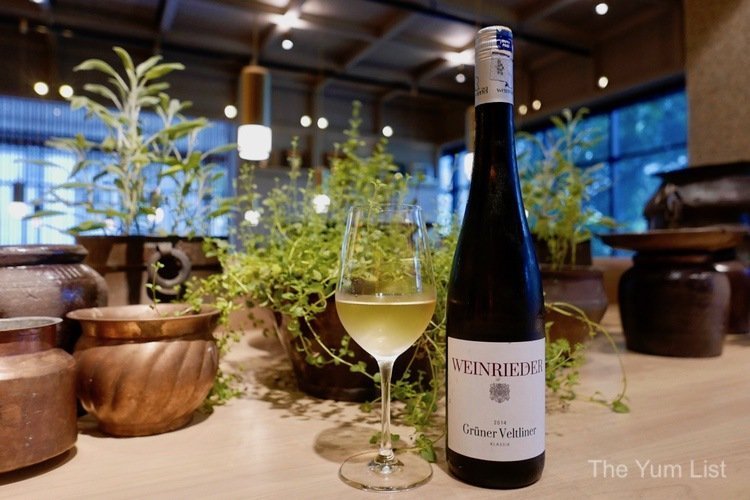 ATAS presents a visually appealing selection of snacks and starters, where food and art mingle and each dish is as Instagram-worthy as the hotel itself. We recommend the Blue Tiger Prawn, Betel Leaf, Charred Coconut (RM45), reminiscent of the miang kham but with an explosion of bold, chunky and brazen flavours capped with a tinge of rendang. The Cured Ocean Trout, Puffed Tapioca With Squid Ink, sambal dressing (RM55) is where Gee starts to work the produce. The delicate flavours of the trout merged surprisingly well with the sambal dressing. The old pestle and mortar method is employed for all their sambal preparation, and the resulting layers in flavours are evident.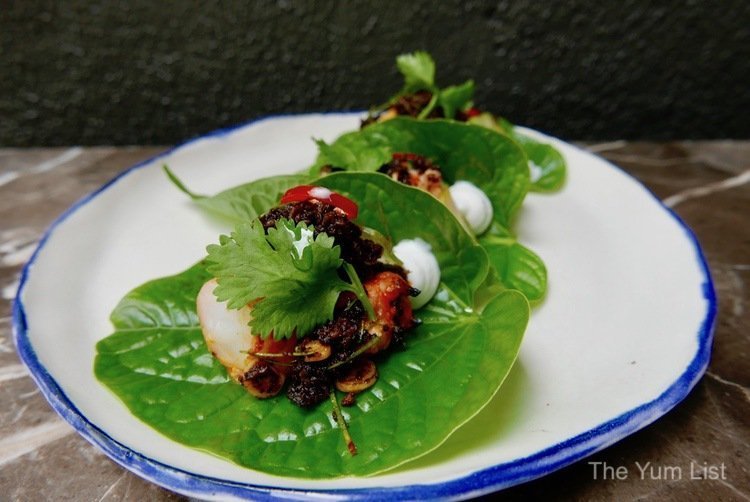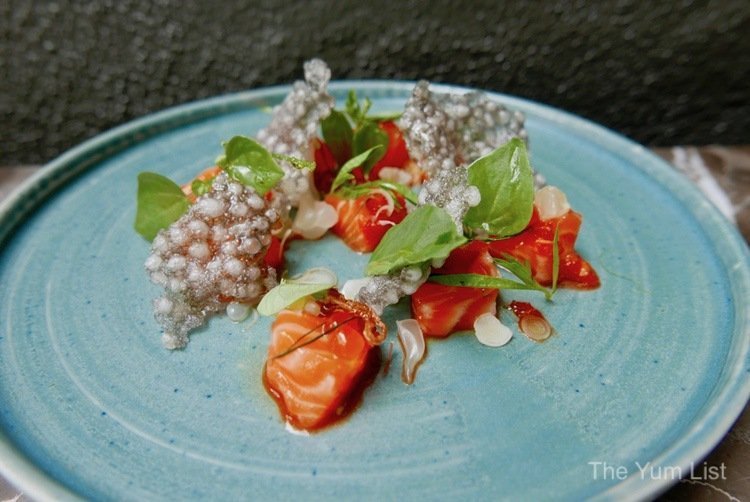 A fan of the next dish, we were keen to see how Chef would showcase a traditional recipe weaved in with a local slant. The Raw Beef Tartare, Smoked Oyster Aioli, Puffed Beef Tendon, Crispy Garlic (RM58) was a piece of art, and for those familiar with the classic recipe, capers were cleverly substituted with the nasturtium flower and leaf, a plant with similar flavour profiles. Breaths of white pepper lent itself to a delightful textured dish that never gave hint to the rawness of the meat.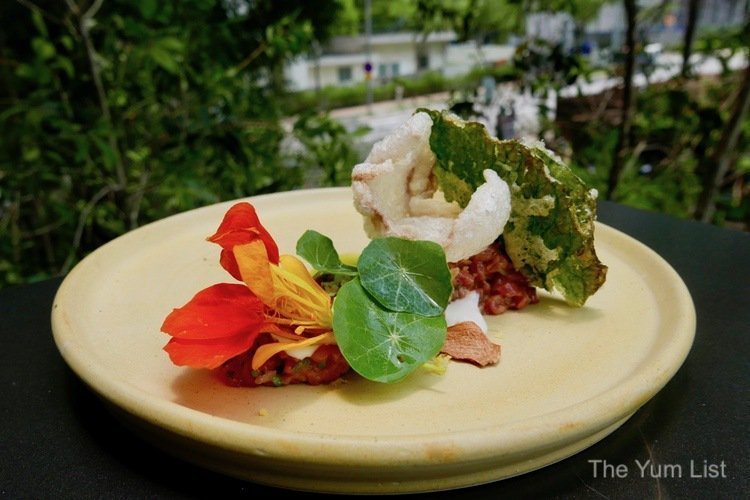 Probably the lightest dish on the menu, the Heirloom Tomato, Whipped Tofu, Basil, Salted Plum Dressing (RM41) is a refreshing upscale vegetarian equivalent of the tomato mozzarella salad.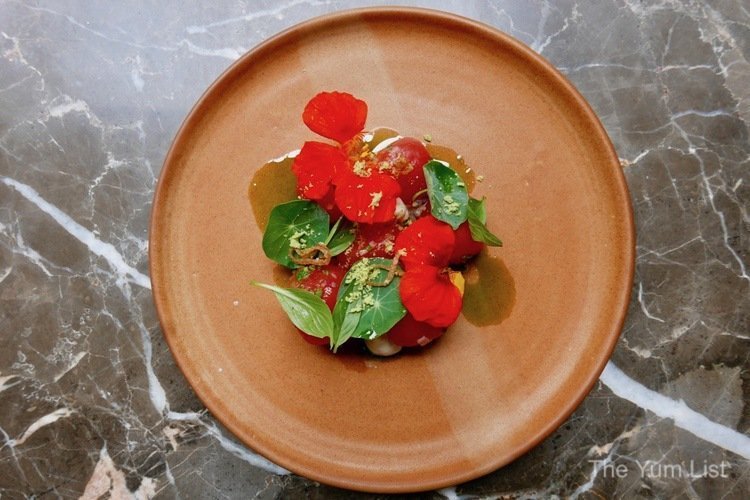 ATAS Modern Malaysian Eatery Menu – Mains
When it comes to mains, you'll discover familiar flavours interpreted for present times. The Jasmine Rice Salad, Chicken Skin, Spring Onion, Sesame (RM25), is an allusive reference to the nasi ulam, and a suitable side dish for the heavier meat dishes from their charcoal oven like the Squid, Wing Bean, Belimbing, Green Sambal (RM75). You will notice that ATAS' sambal is generally more flavour-focused rather than spicy, a nice change to the heat-inducing anticipation of the local varieties.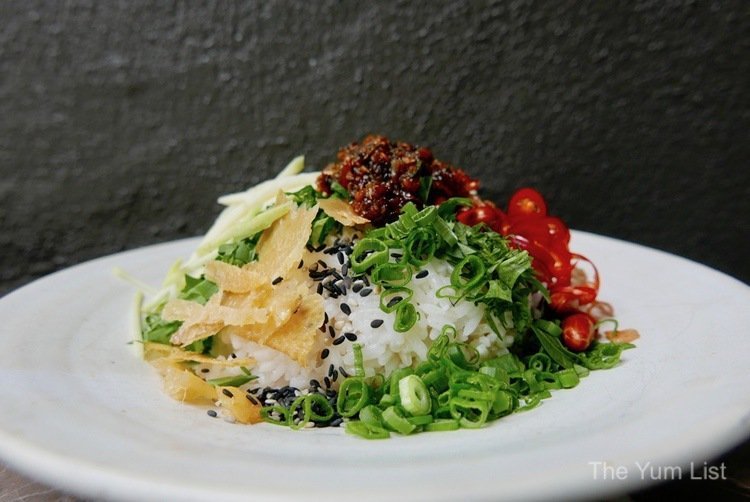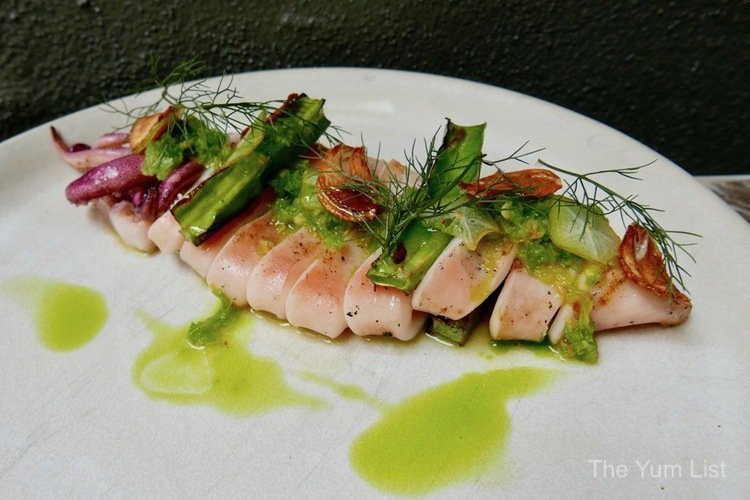 Sambal also features in the 7+ Wagyu Sirloin, Sambal Assam, Kai Lan, Sour Leaves (RM300). Imagine an exceptional piece of grilled marbled meat combined with a tangy, discreetly spicy sauce and the crunchy texture of the vegetable. First-time diners should also take a moment to discern the undertones of the herb toppings that are more than just decorative. The wood sorrel is acidic, tarty and lemon-like, and works seamlessly with the wagyu. It also complements the Sea Bass, Chinese Celery, Basil, Charred Spring Onion (RM105) dish. Meats are all grilled to perfection in this kitchen.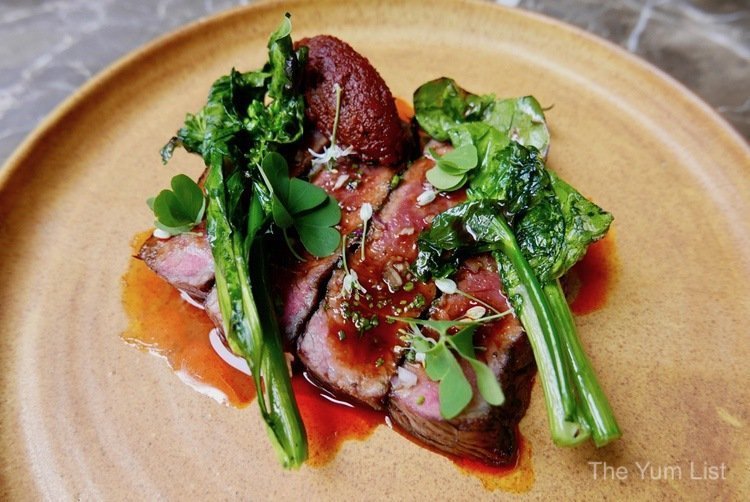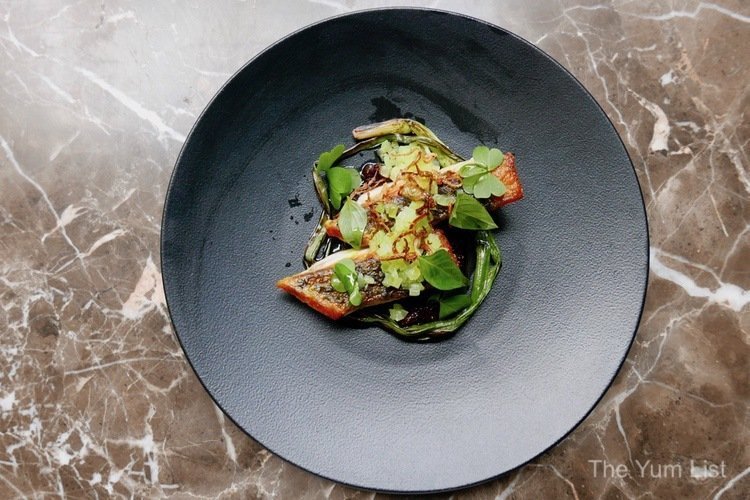 We also had the Foraged Fiddle Head Ferns, Dark Soy, Crispy Shallots (RM25) for sides. Crunchy and exceptionally fresh, a must for "paku" lovers out there or those who want to try a unique and fresh Malaysian produce.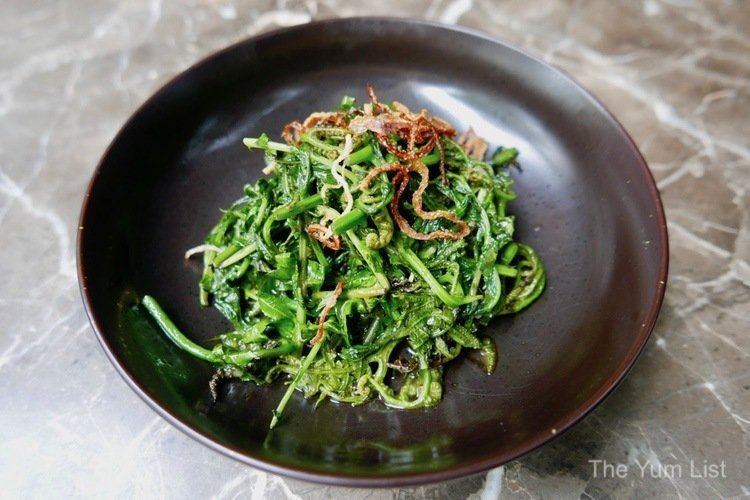 ATAS Modern Malaysian Eatery – Desserts
Sweet endings are a must, especially the Pahang Single Origin 70% Dark Chocolate, Salted Caramel, Chocolate Sorbet (RM40). Exceptionally light despite the description, thanks to Gee's playful love of citrus which is pronounced here.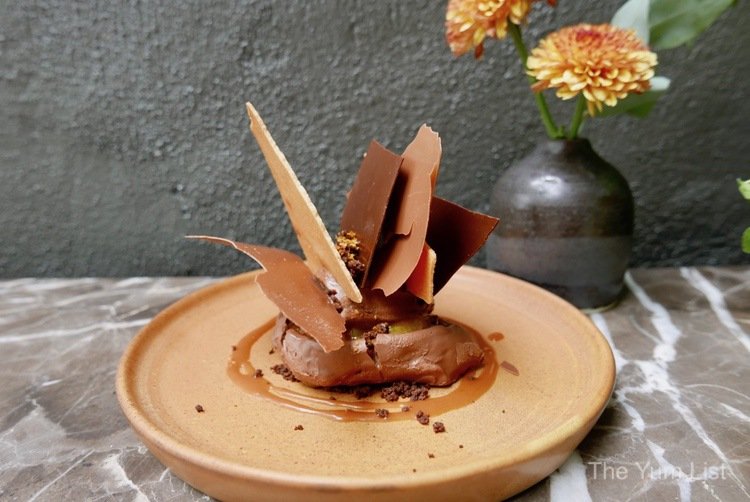 Even the Pandan Crème Caramel, Coconut Sorbet, Peanut Brittle (RM40) was not spared a unique twist of noticeable lime, providing a zesty kick that pairs so well with the outstanding coconut sorbet.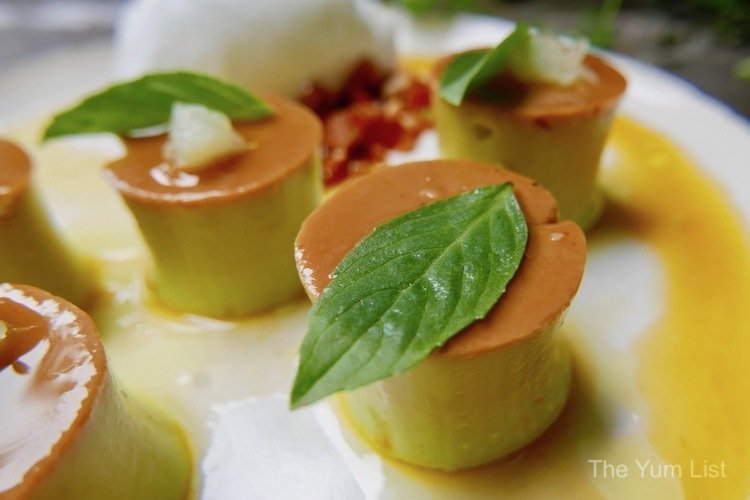 Unexpected continues with the Black Sesame Ice Cream, Black Sesame, Pomelo, Olive Oil (RM40) and for a heavier option of something truly local, have the Durian Ice Cream Sundae, Pistachio, Gula Melaka, Coconut (RM45), made from musang king durians. Sweet coupling by the king of fruits and gula Melaka end the meal on a high note, befitting of its name.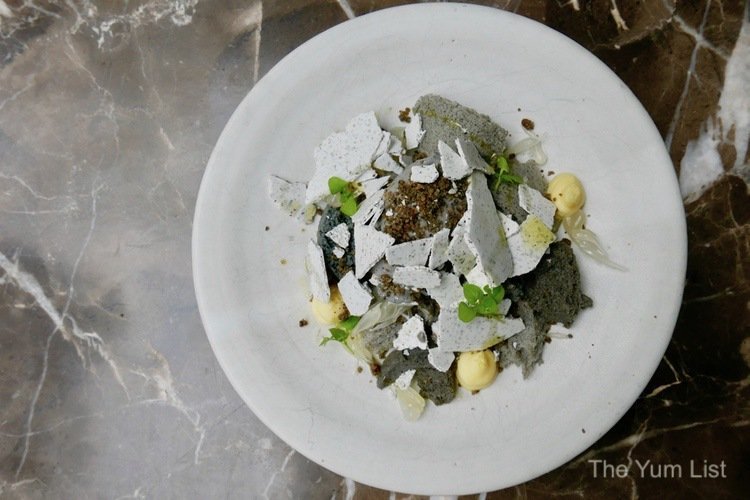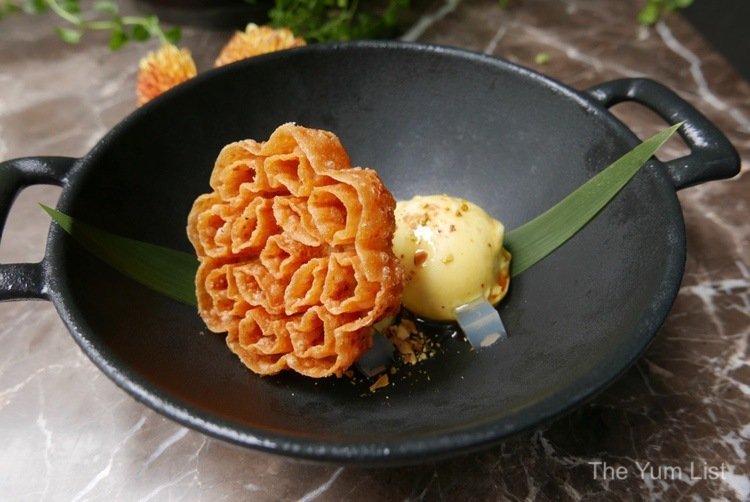 Reasons to visit ATAS Modern Malaysian Eatery: bold flavours celebrating local herbs and produce, beautiful plating, delicious desserts in a high-end setting and a journey across magnificent interior work. Meal options are also generally low-carb with nothing too spicy.


ATAS Modern Malaysian Eatery
The RuMa Hotel & Residences
Jalan Kia Peng, 50450 Kuala Lumpur
+603 2778 0888
theruma.com