Words: Vincent Chin Photos: Monica Tindall
For just that second, I wanted that warm juiciness to hover in my happy place a bit longer when Caning broke it, "Oh my God! This pork is good!"
I know!
Atlas Gourmet Market, Four Seasons Place KL
The Atlas Gourmet Market at Four Seasons Place KL is a plush location making a desirable escape from the bustling action of the Petronas Twin Towers and Suria KLCC next door. The green and softly lit setting is an oasis, a luxurious retreat. Right from the moment I step into their corridor, I feel welcomed. Immediately, I spot an automated wine dispenser loaded with some fine old world wines. Some places you visit instantly make you excited to find out more.
And much more there is. While quality wines by the glass are an enticement, so too is the ample selection of bottles available at a retail price that can be taken away or enjoyed in the market for the same price – no corkage, no restaurant add-on, just fine wine in a pleasant setting at an even more agreeable price. And then, there's the cheese room. An international selection of dairy from countries around the world kept at an ideal temperature just waiting for customers to choose. But I haven't reached the climax yet… pork! Ham, salami, prosciutto, chorizo… layers and layers of the stuff just waiting to be sliced and delivered on a platter. And so a platter is where we begin.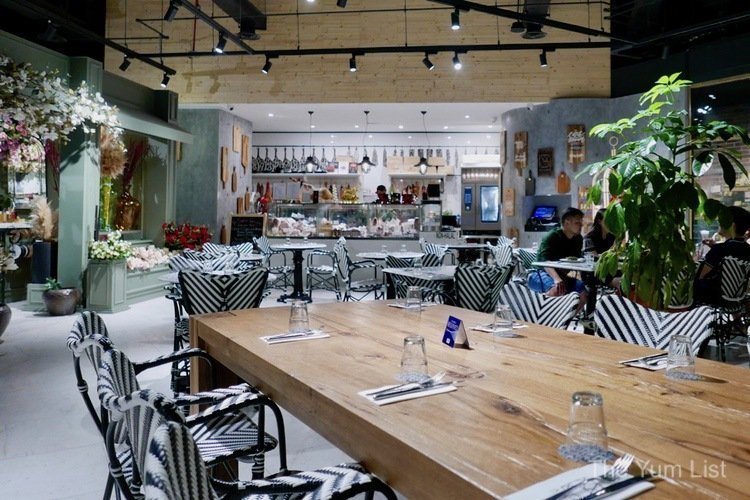 Atlas Gourmet Market Menu – Premium Charcuterie and Cheese Board
This Premium Charcuterie and Cheese Board (RM159.90) triggers an instinctive brow-raise from our carnivorous genes. It is a beautiful platter! Just look at the colours of the cuts. Prosciutto Di Sauris from Italy, Hungarian Salami and the Jamon Iberico de Belotta from Spain generously fill the entire plate to the brim!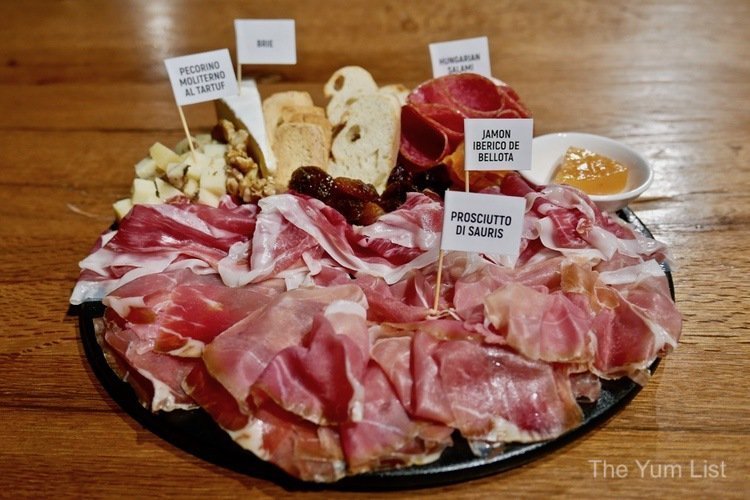 An effortless chew of the glistening cuts sends them smoothly down with the paired 90+ point 2015 Domaine Faiveley Nuits-Saint-Georges Pinot Noir. The platter's supporting roles are held by the sweet membrillo paste, soft French Brie and hard Italian Pecorino Moliterno Al Tartur cheese that keep our appetite circling throughout. Some things are meant to accompany your conversation. This may add more pauses in between.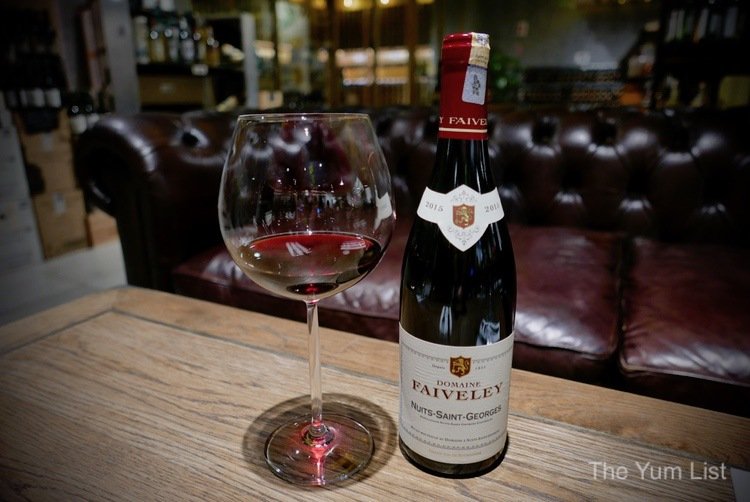 Iberico Tomahawk Steak
Given a choice for my last meal, the Iberico Tomahawk Steak may well be it. You can't go wrong with this juicy 450-gram Spanish beauty. The first cut into the tender fat and meat and the juices ooze out, revealing a perfectly cooked pork steak. This luxurious white meat, seasoned minimally with salt and pepper, shouts the loudest with its melting texture and taste from the first bite. I wanted this taste to hang in my mouth until my new friend, Caning, jolts me back to the table.
Yes, Caning, that was indeed a superb pork steak worth its fine Spanish reputation.
Some steaks are eaten with lots of merriment around you. Some are so darn delicious it blocks all the noises away and you don't want to be disturbed. Eating this was one of those moments.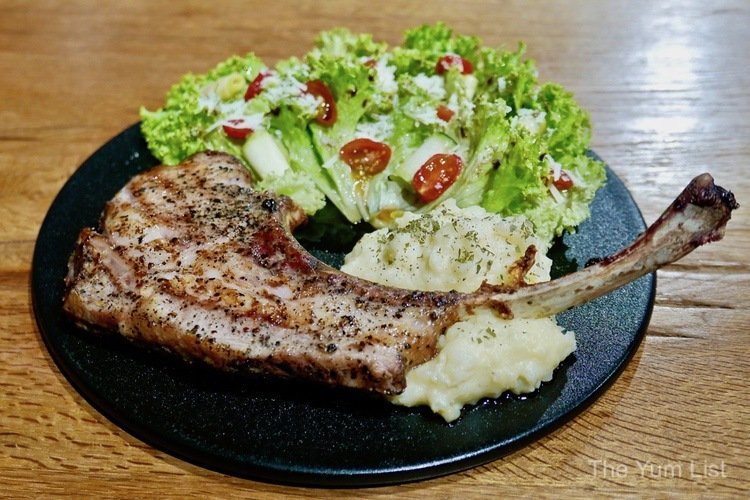 This was paired with a sexy 90+ pointer Italian Il Poggione Brunello di Montalcino 2013. It carried a lingering cherry taste befitting this tomahawk.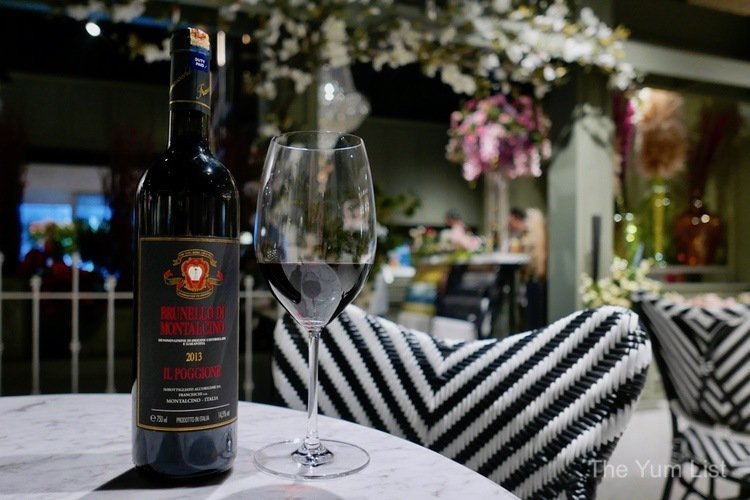 Iberico Pork Burger
Let me sum this up: this is a bragging rights burger. If you're a burger aficionado, you have to check this off your list. It's a house-made Iberico pork patty that is lightly seasoned allowing the natural flavours to shine through.
A good-sized burger should be held in a comfortable grab position. It shouldn't be bigger than the width of your face when slightly squeezed. Compressed, the height should fit in your widest possible jaw opening, without locking. This slight compression, like the explosion of a combustion engine, releases all the satisfying sweet fat juices of the patty. Anything bigger that needs a knife and fork is an excuse for a sandwich and anything smaller is a canape.
The Iberico Pork Burger (RM37.90) is a thick patty, bound naturally with its own fat. It's topped with melted cheddar, then layered uniformly with a single wide romaine lettuce leaf and a slice of tomato between a brioche bun. What this minimalism setup means is that the chef knows the attention required for this burger. The focus should be on the meat and the rest should support it. No overtopping of sauces (you don't need any this case) or wadding of greens that diverts the taste away. Get a good grip on and chow down!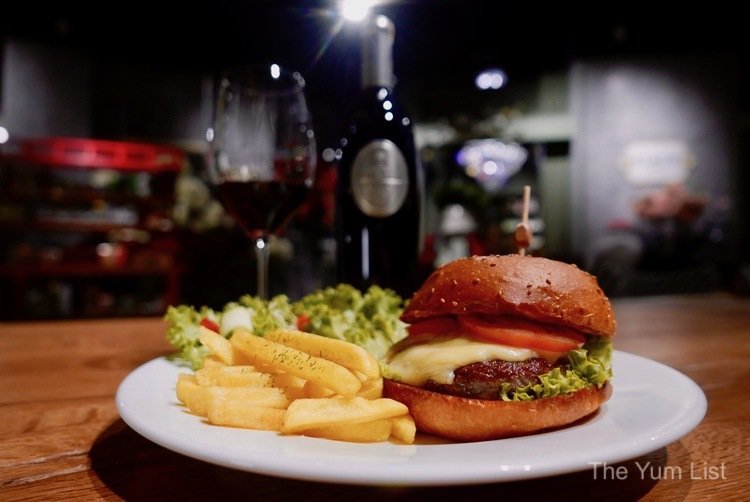 Served together with a deep ruby red full-bodied Barossa Valley Tempus Two Pewter 2016 Shiraz, you can't get a more flawless match for a comfort meal.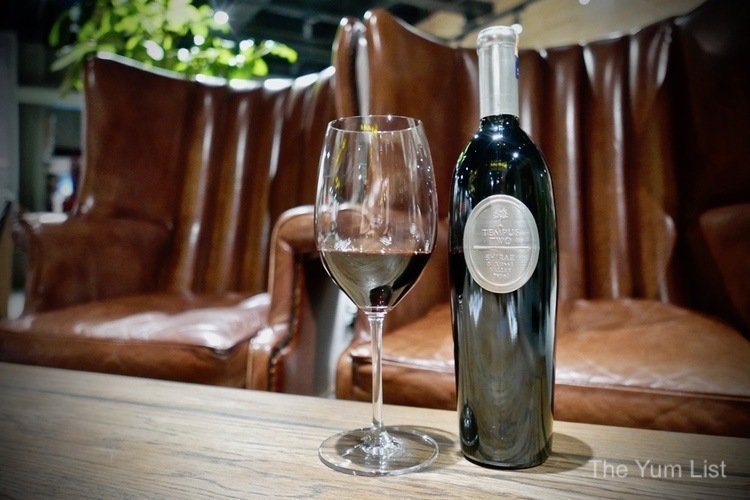 Premium Cheese Board
We end our meal with a quality Premium Cheese Board (RM59.90) that consists of the Rulo de Cabra, Idiazabal and Queso de Cabra cheese from Spain. Each has its own piquant, nutty and creamy texture that allows your palate to rotate with the sweet membrillo paste, dried fruits, bread and crackers.
This cheese board is an exemplary excuse for you to take a step back from the fast lane and throttle down a bit to enjoy the morsels with a friend or two. Sipping an excellent Château La Croix Saint-Estèphe 2013 vintage red that lingers with a long blackberry taste reminds us that good things like these are meant to be shared. We are happy here and we think our friends will be too.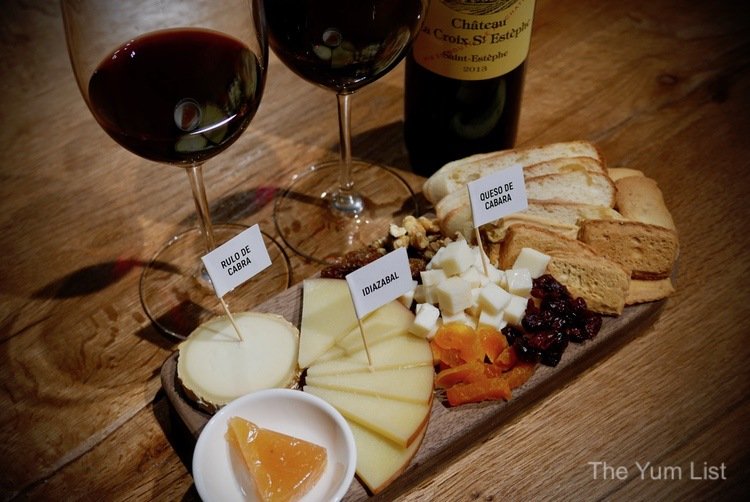 Reasons to visit Atlas Gourmet Market: an excellent selection of cold cuts, cheeses and wines all stored meticulously keeping fine ingredients at their premium; a wine dispenser that allows quality wines to be sold by the glass; pork, cheese and wine lovers will be in heaven here.
Atlas Gourmet Market KL
Level B1, Shoppes at Four Seasons Place Kuala Lumpur,
145, Jalan Ampang Wilayah Persekutuan,
50450 Kuala Lumpur, Malaysia
+6 03 2856 8805
www.atlasgourmet.com.my
Atlas Gourmet Market Opening Hours:
Daily 10 am to 10 pm
*Carpark in the building or a minute walk from KLCC LRT station.
** Non-halal
More on wine in Kuala Lumpur here and more pork restaurants in KL here.