Monica Tindall
Bean Brothers at The Linc KL offers great coffee in a beautiful green setting. Taking a ground floor lot, the café is walled with glass providing both indoor and outdoor seating. Filled with a refreshing abundance of potted plants, it is a delight to sit and sip.
Manager Keith tells me that this is just the beginning! There are more plants on the way! They want to fill every corner with plants. This makes me very happy and a fine cup of coffee even happier.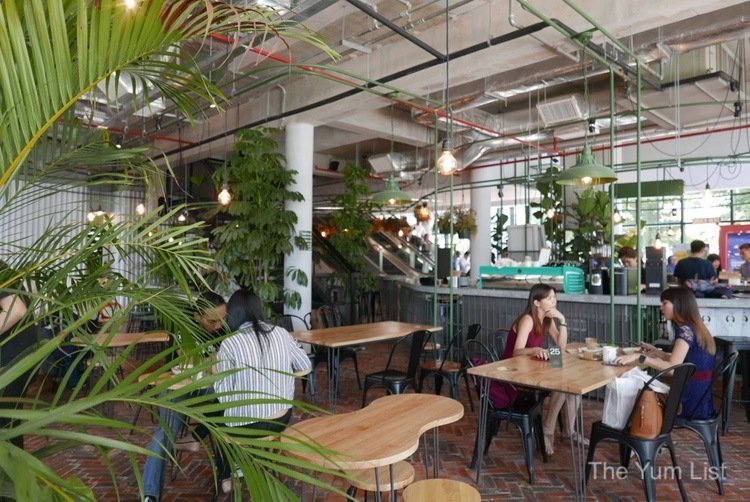 Coffee at Bean Brothers
As good a test as any of a serious café is their Cappuccino (RM12). Perhaps the most ordered espresso-based drink around the world, not only does the coffee have to be expressed just so but the foam must be just the right texture too. Guests can choose from two signature espresso blends, Black Suit or Velvet White. The former is a Brazilian Colombian blend with a heavier slightly more chocolaty appeal. The latter is founded on Ethiopian beans providing a slightly fruitier finish. (I often drop by here on the way to the grocery store and can attest to consistency in the cups I've had on different days and to the skills of the baristas.)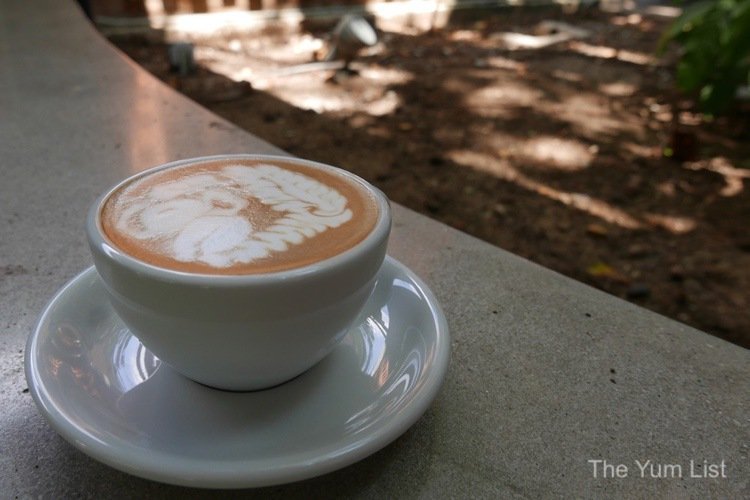 Pour over coffees are all priced at RM14 and are available with the V60, the Aeropress or the Clever. They come with a tasting card allowing guests to read a little about the coffee while appreciating it. For fanatics, you might like to try the same bean side by side using a different extraction method.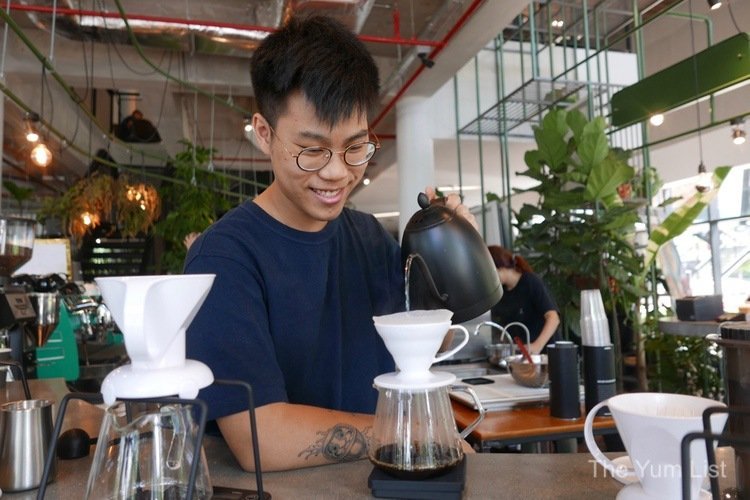 Bean Brothers Café Menu at The Linc KL
Only opened for four months, the team at Bean Brothers The Linc began with only five food items on their menu. Slowly adding (and removing) items as the weeks went on, the menu is still a compact list making it easy to read and choose from. Chef Jan describes the recipes as having a western base with an Asian influence. Being serious about coffee, they wanted the food to be as equally as good not just an afterthought. Keith adds that "Food doesn't only represent a country or a culture but can also represent a café or chef itself." Jan, formerly a barista, backs this up with, "coffee and food are similar in that we are communicating to our customers through flavours, just in a different form."
Breakfast at Bean Brothers The Linc KL
Currently, the team at Bean Brothers offers three items for breakfast – chicken, beef or egg – and these can be had as a salad or wrapped in a tortilla. I am immediately attracted to the vibrant colours in the Egg and Vegas (RM15). Featuring sweet potato, tempeh, quartered boiled egg, cheddar cheese, mesclun mix salad, tiny cubes of feta and Thai sweet chilli dressing, it's a healthy choice and makes me feel great.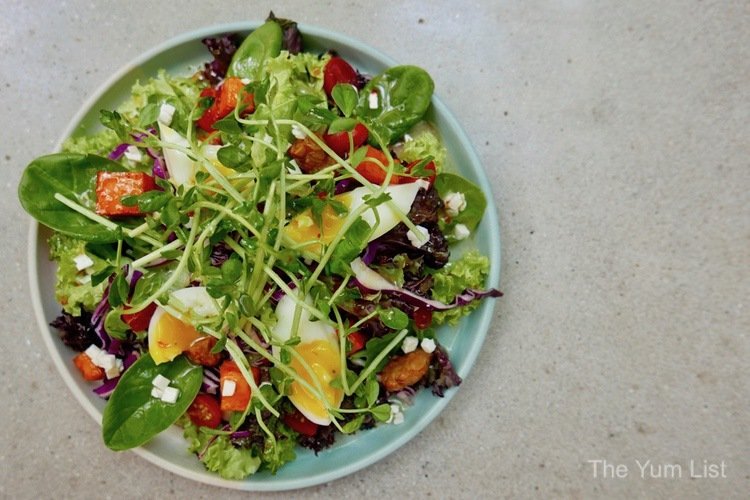 Bean Brothers Menu, Café at The Linc KL
For something later in the day, try the Grilled Polenta-coated Seabass (RM32). Polenta provides a striking coat and keeps the flesh moist. The yellow dhal on the side is nicely firm with a pleasant thread of curry providing a long slow heat. A final topping of pea sprouts with pesto balances the warm yellow. Dots of pesto prettily surround the dish as if framing an artwork. I would order this one again.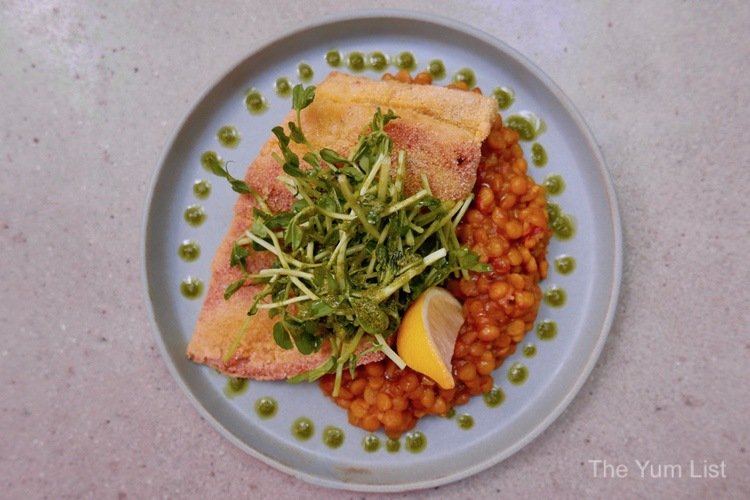 I welcome the next dish, Jalapeño Crab Pasta (RM34), seeing that the crustacean is already peeled. The fresh flavour of the crab is enhanced by pickled jalapeño, anchovies, capers and white wine. A few sprigs of parsley brighten the top. Just before serving lemon is squeezed over the top imparting a lovely touch of acidity.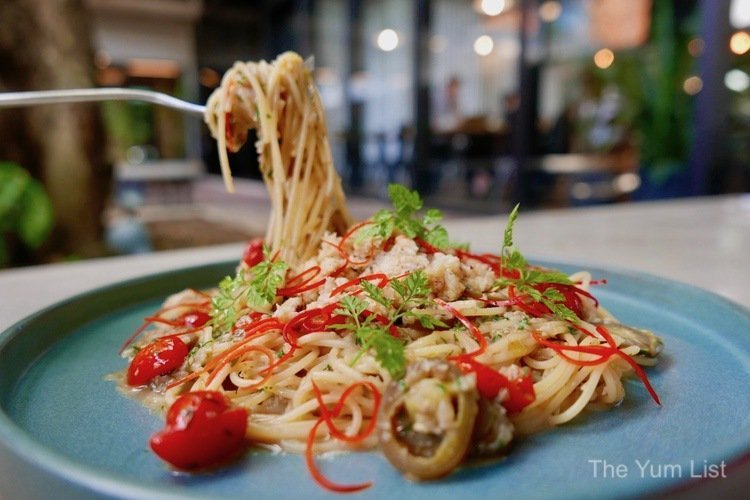 Lastly, Asian Sauce Noodles (RM9) are one of Bean Brothers' simplest yet most comforting dishes. Thin strings of noodles are coated in a "secret sauce" and topped with stir-fried minced chicken. Shredded scallions break the browns of dark soy sauce, oyster sauce, Tabasco sauce, scallion oil – more than 10 ingredients in the sauce but the rest are secret.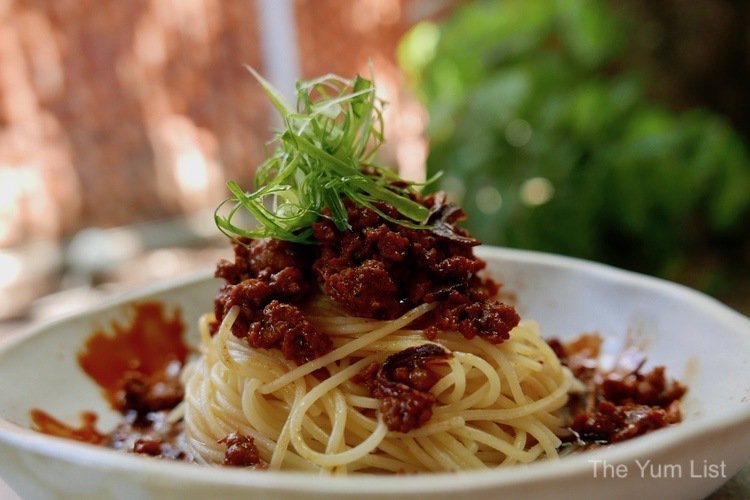 Bean Brothers Review
In summary, Bean Brothers at The Linc KL is a beautiful green oasis in the city centre. Come for coffee. Stay for a bite to eat. Soak up the friendly surrounds.
Reasons to visit Bean Brothers at The Linc KL: a lovely bright setting with window walls, indoor and outdoor seating and an abundance of potted plants; great coffee; simple comfort food.
Bean Brothers Café The Linc KL
G-1, No.360, Jalan Tun Razak
50400 Kuala Lumpur, Malaysia
www.facebook.com/Bean-Brothers-MY
Bean Brothers at The Linc KL Opening Hours
Daily 8:30 am until 10:00 pm
Kitchen closes 5:00 pm
Coffee, cakes and pastries are still available after 5:00 pm.