Words: Kitty Lang   Photos: Monica Tindall
We think we've found the cheapest brunch in KL. While it's certainly not the fanciest, those looking for a bargain will find the free-flow and pricing a steal!
This economic brunch is held every Saturday and Sunday at Knowhere, a funky bar in Bangsar. It has a light and airy feel about it with high ceilings adorned with fairy lights, a massive TV screen, hand-painted mural a long bar and tables both inside and out. As the morning progresses, so do the vibes, with pumping tunes adding energy to the growing throng of diners.
Cheapest Brunch in KL – Free-flow
With the current trend of pleasing customers with a boozy brunch, Knowhere offers something unique – a free-flow session that won't leave a hole in your pocket.
With the purchase of any food items above the value of RM 30 diners may have free-flow pink Moscato for one hour (or house red or white wine) timed from the point that the food order is input. You don't have to worry about value-for-money here as the attentive wait staff ensure you are constantly topped up during the time (and generously give an extra 15-minute grace period, according to Sam our Glaswegian host). An almost too-good-to-be-true deal.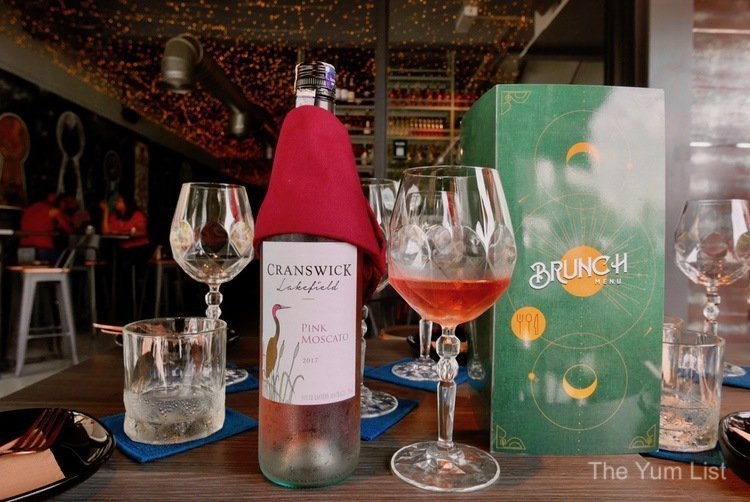 Cheapest Brunch in KL – Food
We started light, with Baby Groots & Shoots (RM 14.80). A tasty ulam salad with peach vinaigrette, tempeh, onion, quinoa & pomegranate with roasted tomatoes. Pleasing to the eye, this was a pretty, fresh salad with jewelled pomegranate gracing the top with lollo rosso and butterhead leaves forming the body of it. Simple, bright and fresh. This was a really delicious salad, which we wolfed down.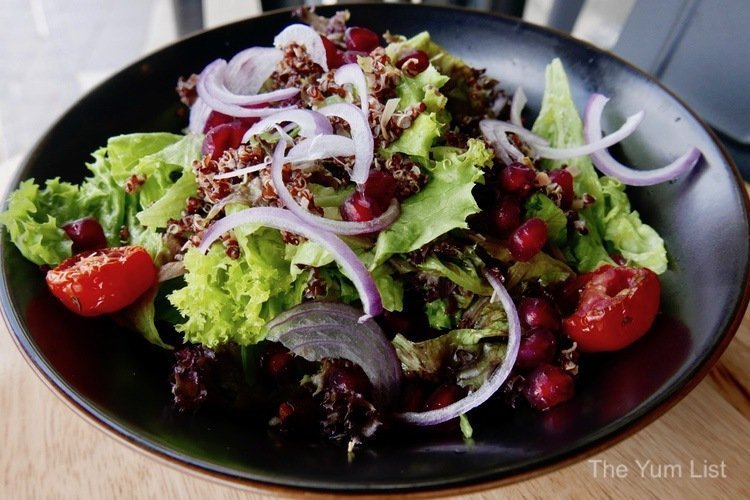 Bougie Brunch. (RM 32) was pretty much a good old fashioned British fry-up with a German twist. Très continental! Bratwurst was served with semi-dried tomatoes, toast, hash-browns, baked beans (served in their own wee pot) eggs of your choosing – for your viewing pleasure, we opted for sunny side up.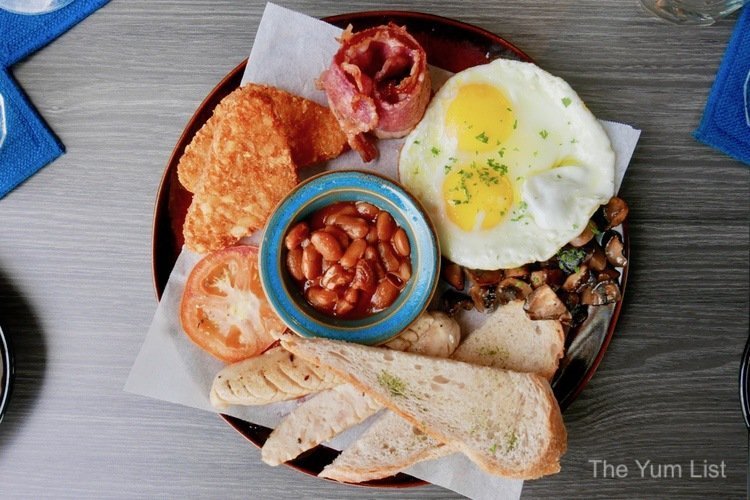 Roti Tomate with OC jam (RM 20.80) comprised roasted tomatoes & kauri, with onion chilli jam, French toast served with mixed salad. Essentially a giant club sandwich of eggs and bread with fresh tomato, cucumber and sweet onion jam. It was quite a sweet plate of food and a fun alternative to traditional French toast.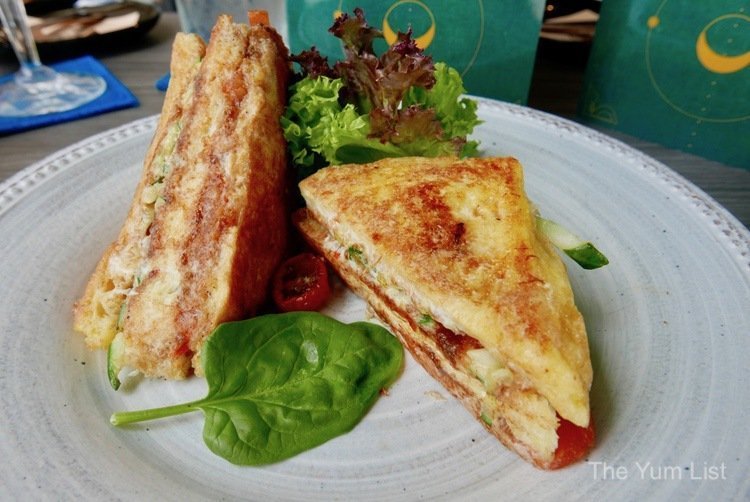 Fuming Duck (RM 30.80) was an attractively presented plate with huge chunks of the most delicious smoked duck breast, a sherry reduction, vegetables and seared plum sauce. The veg was crunchy and not overly seasoned as well as being prettily arranged on the plate. To finish it off, it was served with proper mashed potato – none of your dried packet nonsense here, thank you very much!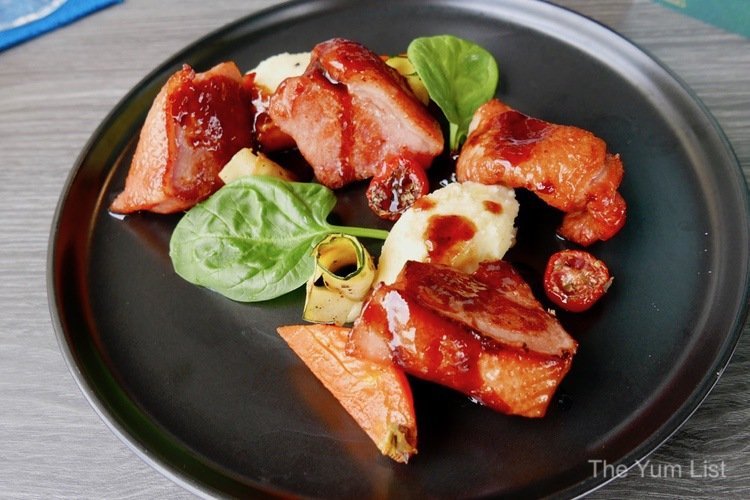 If you find yourself making a day of it, come 3 pm, you can enjoy two hours of free-flow Plantation Rum for a mere RM 99… a bargain for the pocket, but perhaps not so for the Monday morning head!
Knowhere has a chilled vibe to it with a quirky food and drinks menu with what is possibly the best value in town for a free-flow brunch.
Reasons to visit the cheapest brunch in KL: genuinely low price for a free-flow weekend brunch; quirky cool decor; strong efforts to be sustainable (reusable coasters, no plastic straws, composting of organic waste).
Knowhere Bangsar
50 Jalan Maarof, Bangsar
59100, Kuala Lumpur
Malaysia
+6 010222358
facebook.com/knowherebangsar
Knowhere Bangsar Opening Hours
Mon-Tues 4 pm – 1 am
Wed-Fri 4 pm – 2 am
Sat 11 am – 2 am
Sun 11 am -1 am
Check out other brunch options in Kuala Lumpur here.