Monica Tindall
"Agrain, because we want you to come for our warm grain bowls, again and again."'
Agrain was built on the foundation of providing customers with healthy, tasty and value-for-money meals. The team wanted to make nutritious eating simple and accessible. Currently running three outlets (Menara Hap Seng, Gardens North Tower and Intermark Mall) with two newbies on the horizon, it seems the founders are exceeding the mark.
Agrain, Healthy Bowls KL
Similar to a salad counter, you can build your own bowl choosing a base, proteins, toppings and seasonings. I've just been through an exceptionally time-limited period so relied on Agrain to provide me with healthy meals for a week through their delivery service. Their menu is available via Grabfood, Food Panda and Honest Bee. It is wonderfully convenient if you need a healthy meal brought to your home or office. Meals are delivered in cardboard and you'll only be given cutlery if you ask for it (cutting down on unnecessary single-use plastic).
Ingredients are of prime concern with fresh chicken sourced from local poultry farmers and vegetables coming from Cameron Highlands. The menu changes every few months to reflect the produce of the season. Recipes are baked with a minimal use of oil and there is nothing pan or deep-fried at all. Sauces are made from scratch and are free from additives such as MSG or chemicals. Rice and pasta is wholegrain taking the nutrient and fibre count up a considerable amount too.
Below is a look at some of the meals from Agrain by Hale I had over the last week.
Agrain by Hale – Menu
Aglio Olio Pasta (RM16.90) is a base of whole wheat pasta topped with cubes of piri piri chicken breast, steamed broccoli, marinated cherry tomatoes, shimeji mushrooms, chili flakes and a squeeze of lemon. This was tasty and I appreciate the whole wheat pasta but would have preferred the chilli flakes on the side – which is just what makes meals here so attractive – you can customise as you please.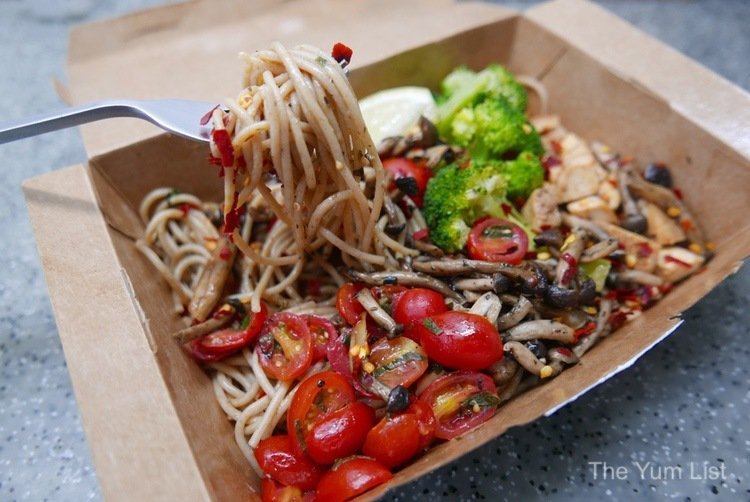 Green Curry Chicken Rice (RM14.90) is apparently a best-seller. Fragrant brown rice, piri piri chicken breast, Sichuan eggplant, tomato pineapple salsa, herb-roasted potatoes and chopped scallions are given an addictive balance of spice and creaminess with the green curry dressing. I would definitely order this one again.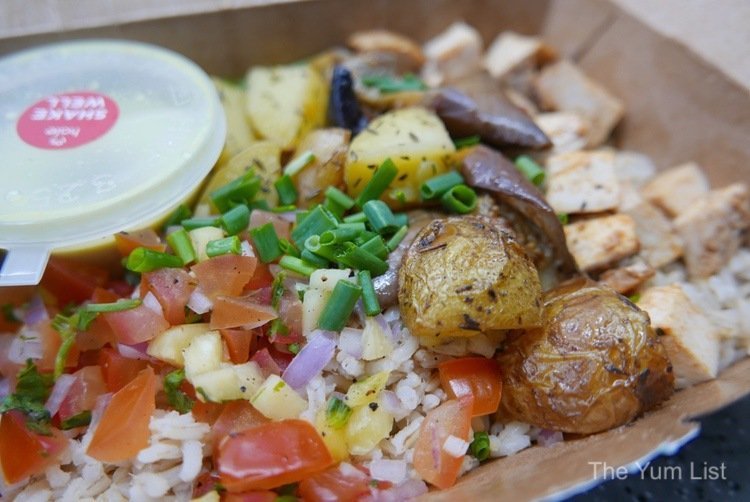 Butter Yoghurt Rice (RM16.90) again is bulked up with fragrant brown rice. This time, however, it's topped with thyme-grilled chicken breast, Sichuan eggplant, marinated cherry tomatoes, sunflower seeds and a smooth and mildly tangy butter yoghurt dressing.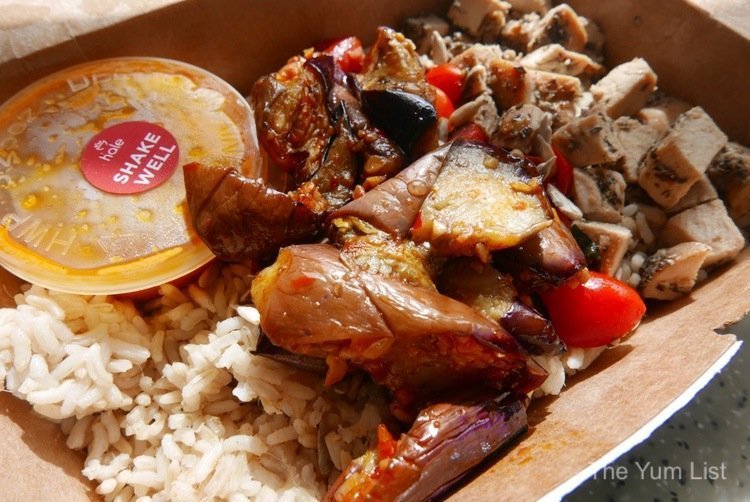 Japanese Soba Bowl (RM15.90) brings some Japanese inspiration with buckwheat soba, honey-soy chicken thigh, onsen egg, shimeji mushrooms and spicy edamame topped with shredded nori and a soy-lime-cilantro dressing. For me, the texture of the noodles was just right and the dressing very more-ish.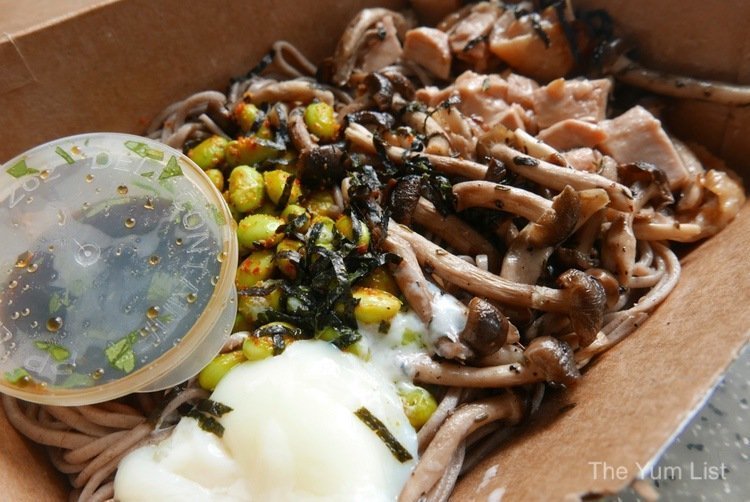 Going back to a rice base, The Ultraman (RM14.90) is topped with honey-soy chicken thigh, shimeji mushrooms, onsen egg, shredded nori and a salted egg yolk dressing. The sauce is thick and rich and lives up to expectations of a craze that just doesn't seem to be fading.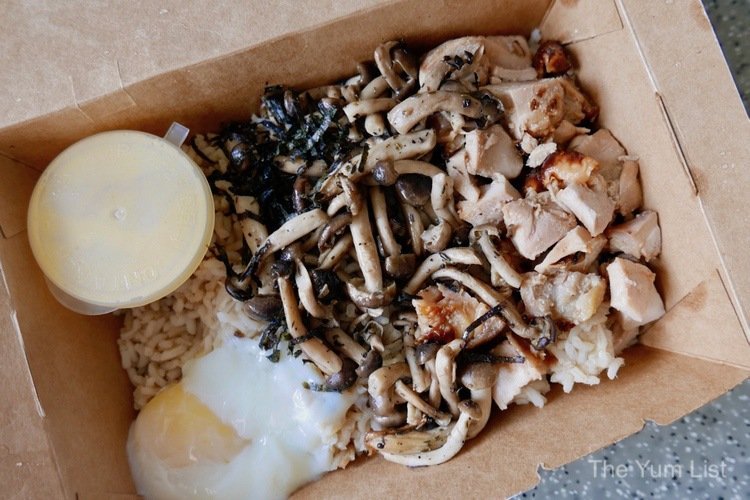 Rice again bases the Caribbean Veggie Bowl (RM16.90) and this vegetarian dish carries bountiful Sichuan eggplant, honey-glazed carrots, charred sweet corn, curried pumpkin, mixed sesame seeds and a squeeze of lemon. Great for veggie-loving people like me.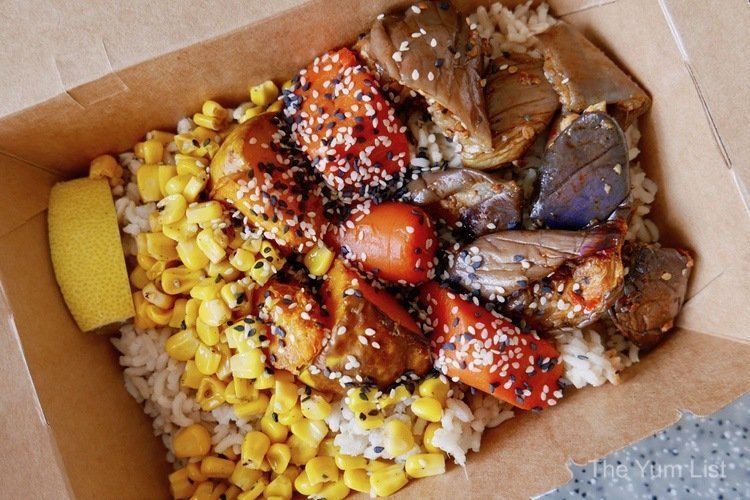 The bowls don't all have to have a grain base though; the Honey Balsamic Salad (RM16.90) is made on a bed of mixed lettuce. Protein is given with piri piri chicken breast and sunflower seeds. It's topped off with marinated cherry tomatoes, shimeji mushrooms, charred sweet corn and a nicely balanced honey balsamic dressing.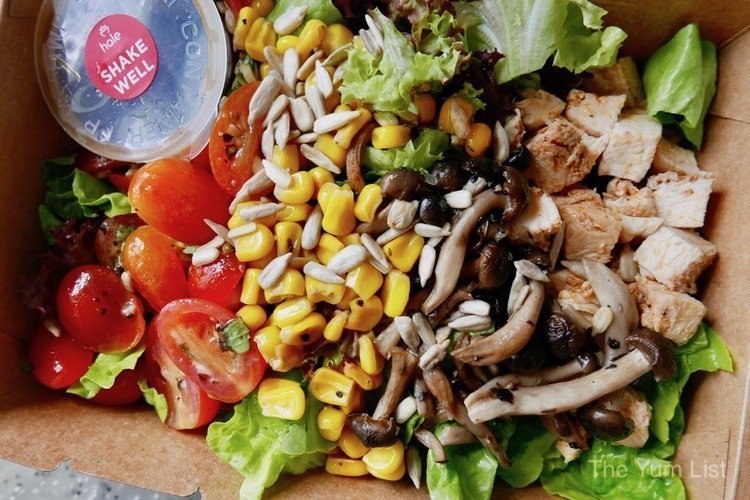 The last bowl in my healthy streak is Pesto Pasta Chicken (RM14.90). Whole wheat spaghetti makes a solid foundation for piri piri chicken breast, steamed broccoli, marinated cherry tomatoes, charred sweet corn, lightly toasted sunflower seeds and a basil pesto dressing.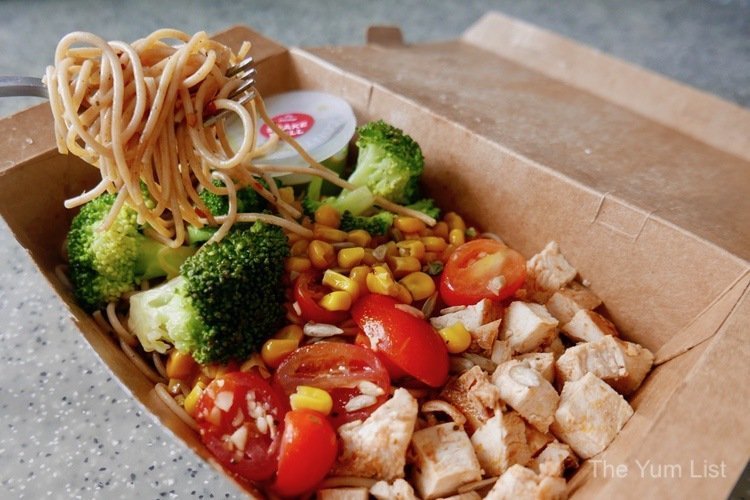 Agrain by Hale Review
It's been a great week. I feel fantastic after consecutive healthy meals and it sure has been a time-saver not having to do grocery shopping, food prep or cleaning afterwards. The healthy bowls by Agrain are simple and tasty. I appreciate the quality of the ingredients and the minimal processing of items and it's something I'd definitely order again, especially during busy periods when time at home is limited.
Reasons to try Agrain by Hale Healthy Bowls: quality food made simply; convenient nutritious eating.
Healthy bowls by Agrain can be delivered to your home through GrabFood, foodpanda and honestbee. For pre-order of individual and bulk orders, you can find them on www.hale.my.
There are currently three locations – Menara Hap Seng, Gardens North Towers and Intermark mall with two more outlets scheduled for opening in the near future.