Words: Monica Tindall
Photos: Rich Callahan
Cock on Coal is certainly a name you won't forget but today we've come to find out if the food will be just as memorable. Founded on a simple concept of grilled chicken, it's one of the healthier alternatives in the mall. Even the dessert is nutritious (but more on that later)!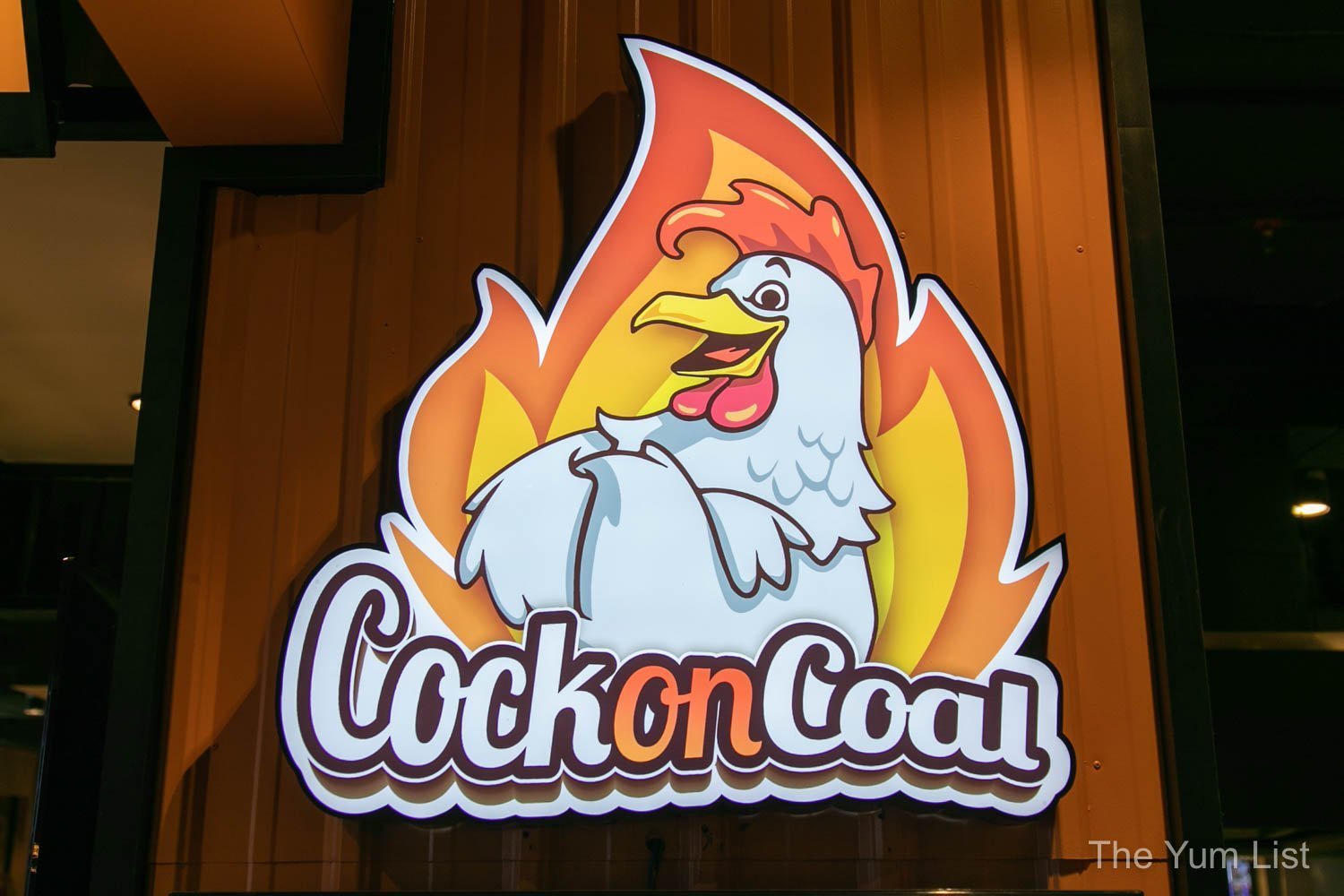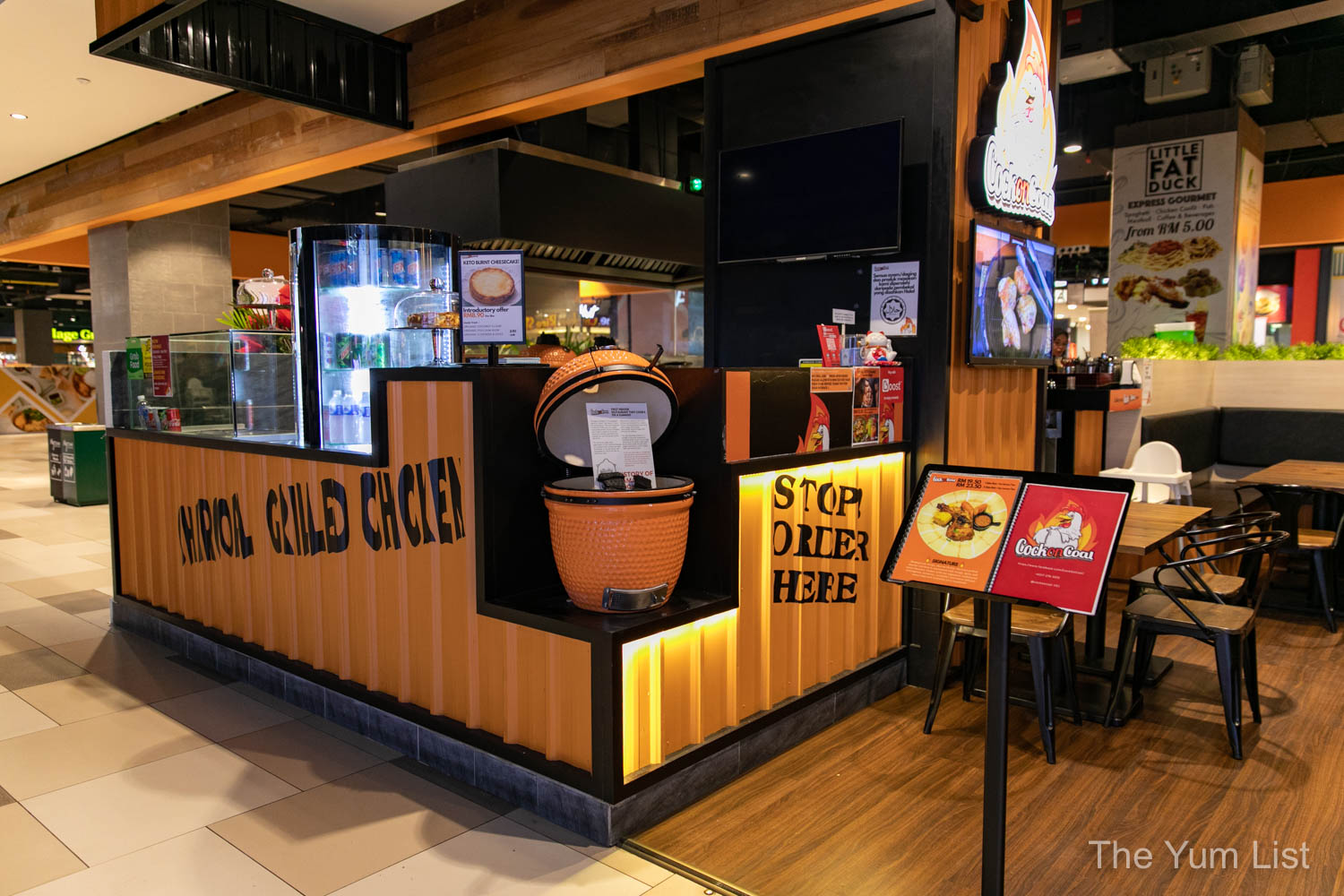 Cock on Coal Menu – Drinks
First things first and we set to quench our thirst and in search of respite from this hot weather. There's plenty to wash down the Cock with NutriBullet Juices, Special COC Mixes, soft drinks and tea. The NutriBullet gives an additional boost by blending the entire fruit into a juice. Of these, we try the MintApple (RM8.50) and PineApple (RM8.50). They're fresh and textured. Good stuff. There's no alcohol down here but a Calamansi Mojito (RM9.50) provides refreshment with its mint leaves and tangy citrus. The Lychee Mojito (RM9.50) is equally as enticing with whole lychees as an additional attraction.
Cock on Coal Menu – Chicken
The food menu is simple and easy to read. You can get a value set, which includes one-quarter chicken, a side and a drink for (RM19.50). Alternatively, you can order a quarter chicken (RM14.50) and add on some sides (RM3.90) or a salad bowl (RM8.50).
The chicken is cooked on the grill in a choice of four marinades: Signature, Cajun, Saji and Caribbean. We order all four! The Signature turns out to be our favourite with a balanced mix of tangy, spicy and nutty given by lemongrass, turmeric, coriander and lemon. The hottest of the marinades is the Cajun given heat with Cayenne pepper. A dipping sauce of paprika, chilli padi, red chillies and a few more chillies thrown in keep things interesting. Saji is inspired by the owners' recent travels to Pakistan and this recipe replicates the flavours of Lahore cuisine. Mango, lemon juice, pomegranate and a secret blend of spices. Cock on Coal's signature eggplant sambal sides the chicken for extra oomph. Lastly, the Caribbean member of our team is delighted with the zesty flavours of Jamaica with black pepper and tamarind coming in as the dominant players backed up with a side sauce of more subtle layers of lemon and coriander. It's a great option for those who don't appreciate spice.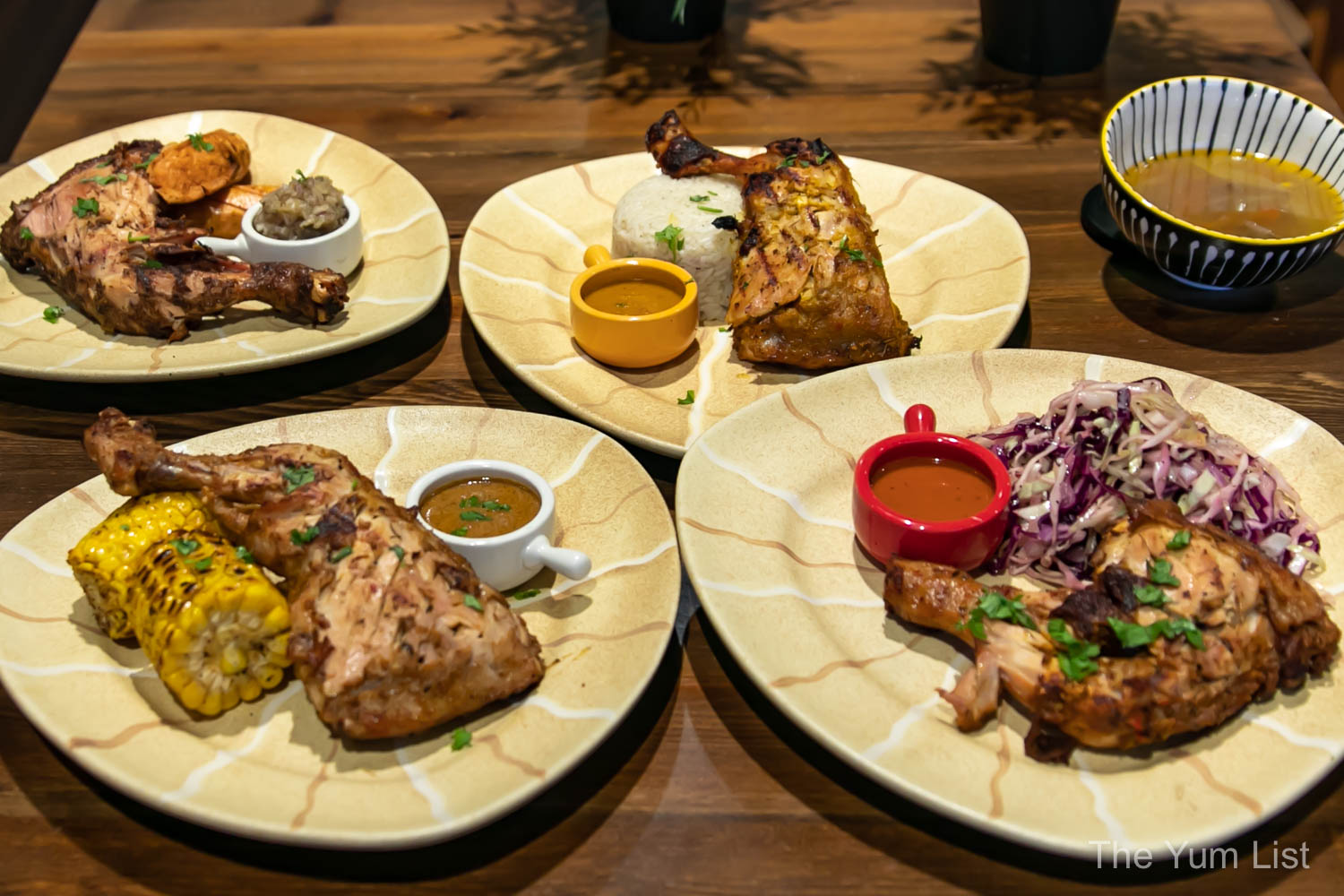 Side Dishes
Butter Spice Rice, Corn-on-the-Cob, Purple Cabbage Salad and Soup of the Day are the choices for sides. Today the soup is chicken with veg and it has a good balance of spices with cinnamon leaving a lovely thread on the palate. The corn is juicy, the salad is crisp and the rice is just right.
Salad Bowl
As an alternative to the quarter chicken, you can also order a Grilled Chicken Salad Bowl (RM8.50). It offers a complete meal in a bowl with strips of grilled chicken topping a bowl of mixed greens, tomatoes and shredded carrots.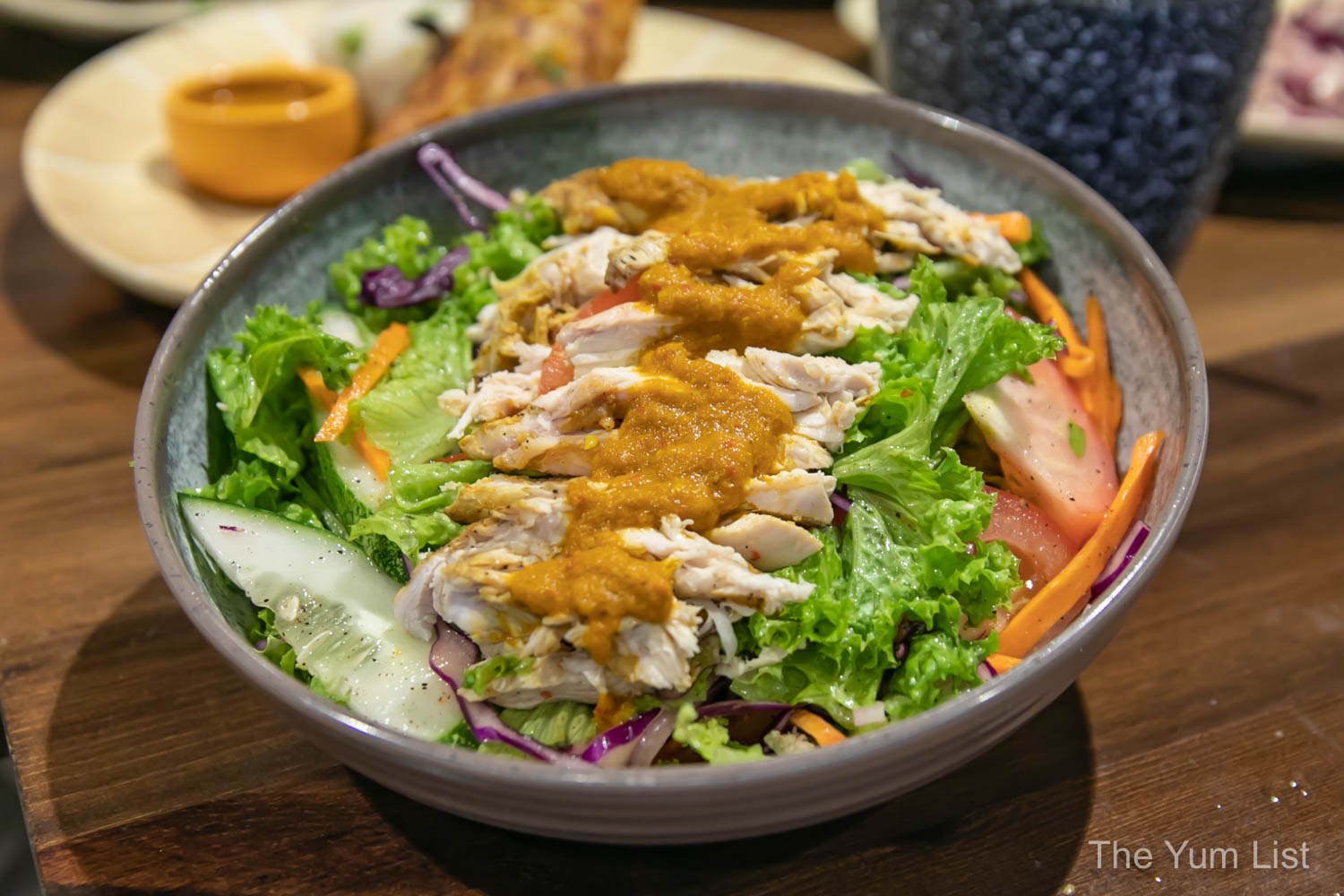 Cock on Coal Menu – Dessert
Even though Cock on Coal's speciality is chicken, they have quickly gained a reputation for their Keto Burnt Cheesecake (RM8.90). This was made with organic coconut flour, psyllium husk, flaxseed and eggs giving lots of healthy fats and very little carbohydrate. There's no processed sugar, no dairy and no gluten!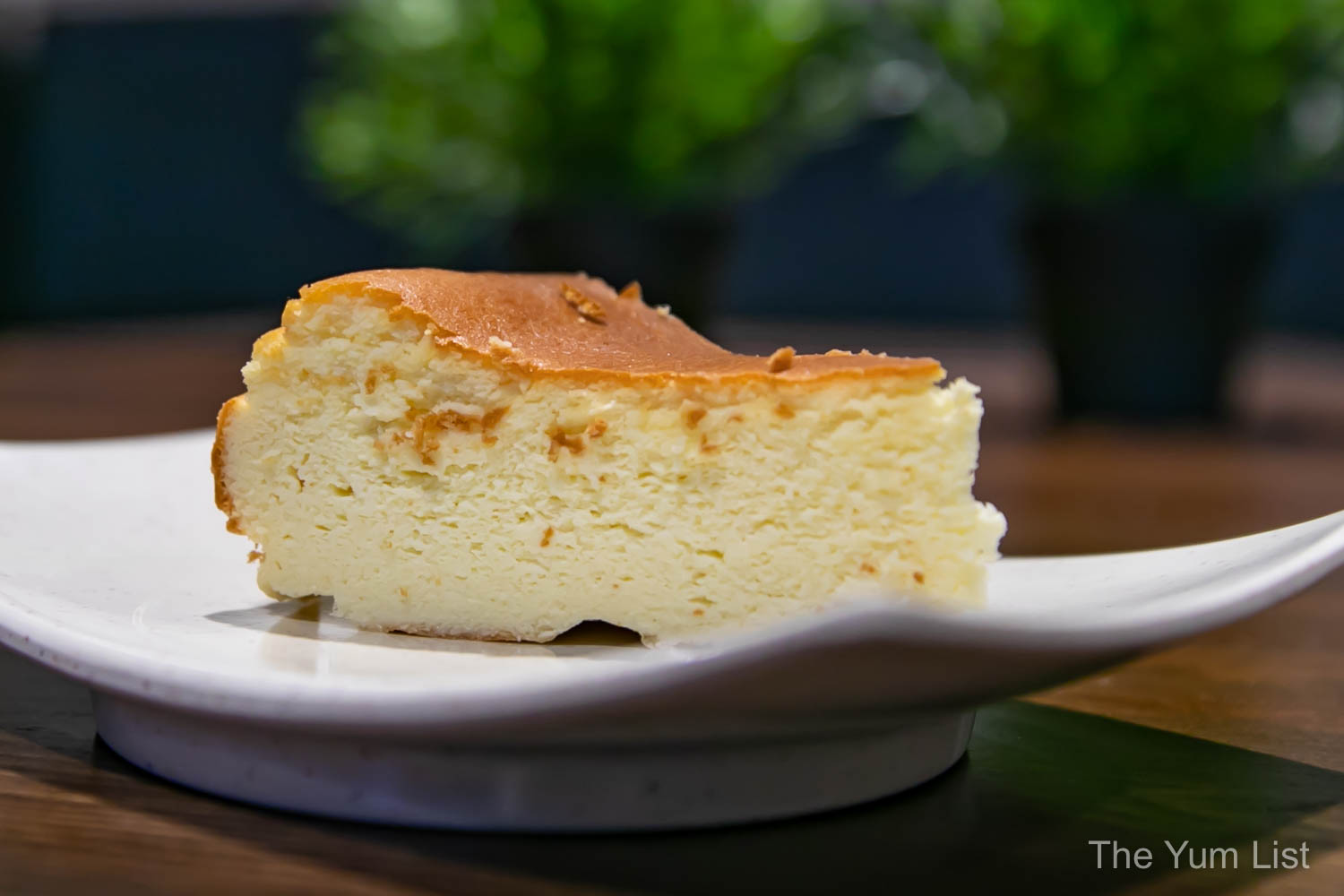 Reasons to visit Cock on Coal: tasty and value-for-money healthy meals, low (or no) gluten, must try their Keto Burnt Cheesecake!
Cock on Coal
Level B1-076, Mytown shopping Mall
MRT CoChran
Jalan CoChrane, Cheras
55100 Kuala Lumpur, Malaysia
+6 012 319 9631
www.facebook.com/CockonCoal